Mastering the skill of doing your eyeliner so it actually suits your eye shape can be one hell of a struggle, but so can finding the right product to practice with.
So, we have tried and tested all different varieties and brands to bring you our ultimate edit of the best liquid eyeliners. From felt pens to gels and inks we've deciphered the lot!
SHOP: The Best Liquid Eyeliners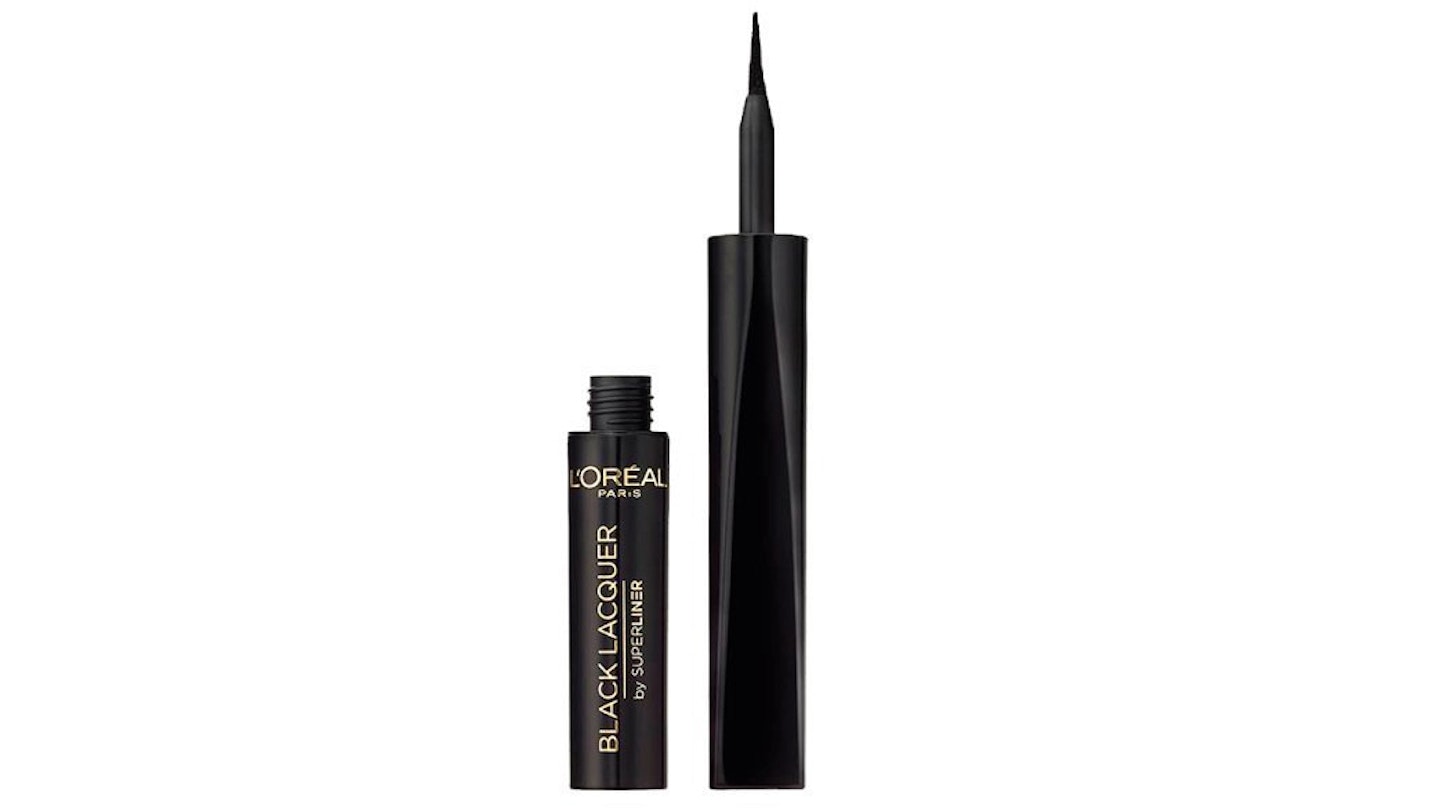 1 of 6
CREDIT: Superdrug
L'Oreal Paris Super Liner Eyeliner Black Lacquer Black Vinyl
There's good eyeliners and then there's GOOD eyeliners and this is definitely one of them. The thin tipped pen is perfect for any winged eyeliner you're attempting to do. It's easy to put on and it's pretty cheap too.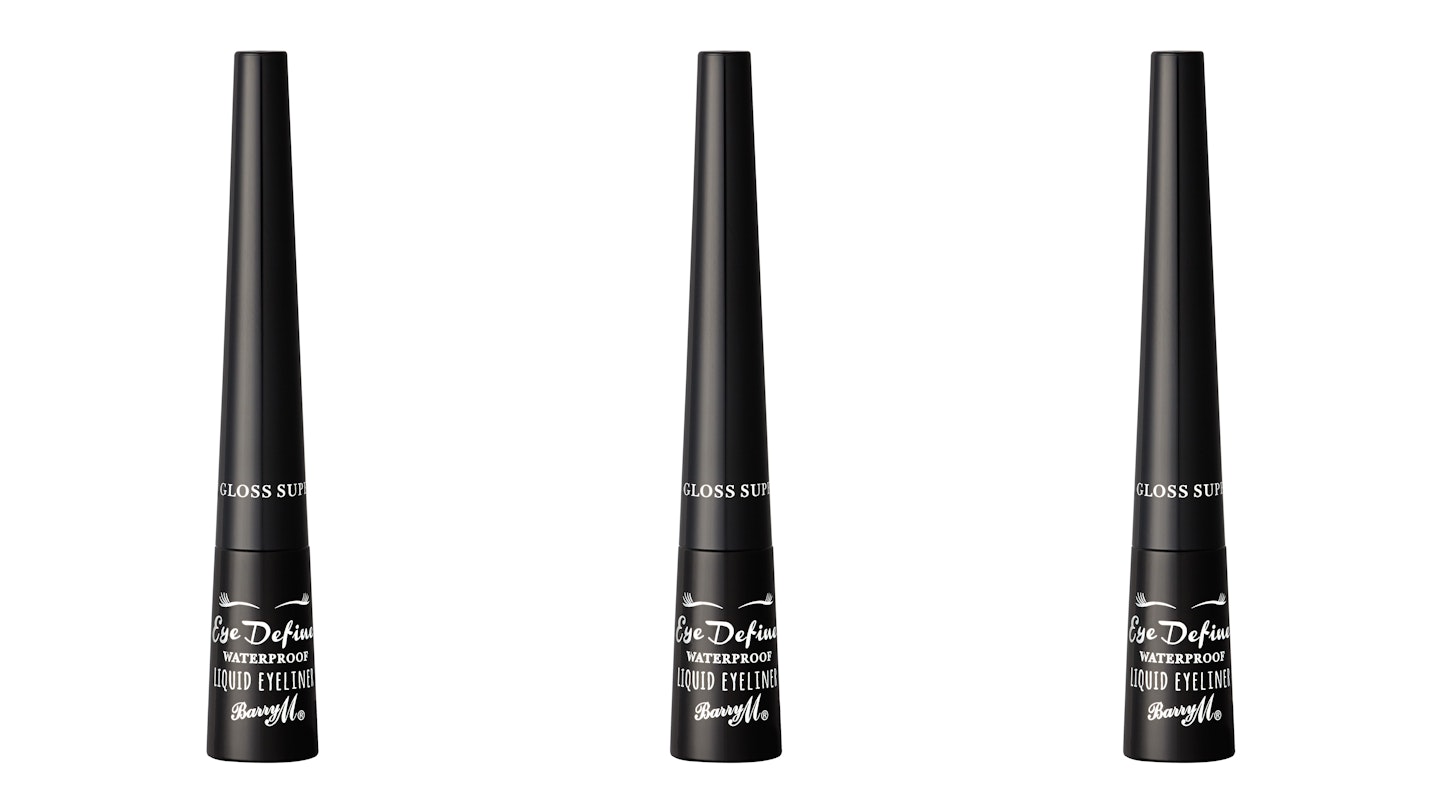 2 of 6
CREDIT: Barry M
Barry M Cosmetics Eye Define Longlasting Liquid Eyeliner Super Gloss Black
The paint pot style applicator allows complete precision and the inky formula gives a deep colour to the liner. We love that it's under a fiver and still great quality finish. You can buy this product on the button below on Amazon.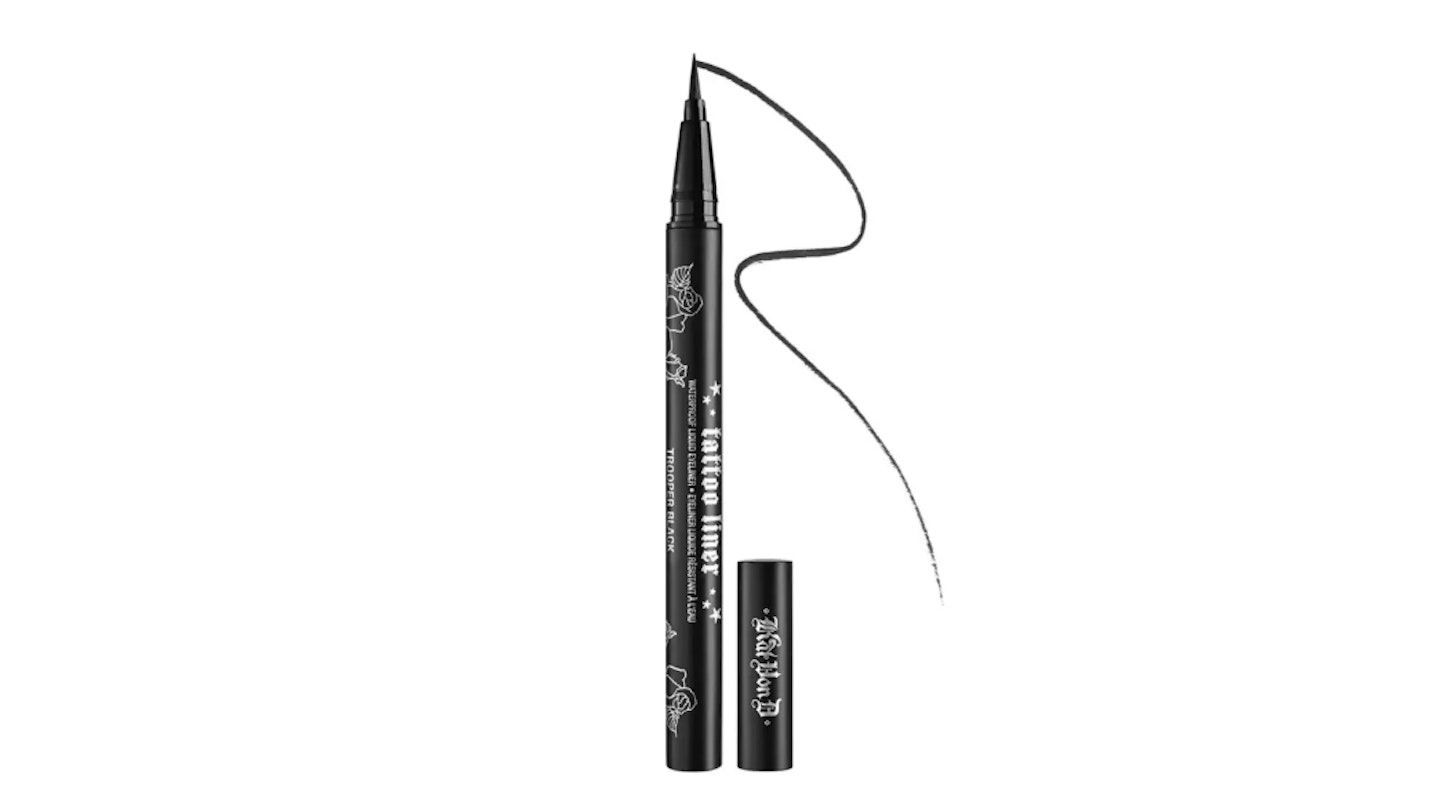 3 of 6
CREDIT: Debenhams
KVD Vegan Beauty - 'Tattoo Liner' Liquid Eyeliner
It's been a good few years since Kat Von Dee launched this iconic eyeliner and it's still one of our favourites. It's waterproof, smudge proof and the thin pen is ideal for any type of winged look you're going for. Also it's vegan - what more could you want?
4 of 6
CREDIT: Eyeko
Fat Liquid Eyeliner, Eyeko
Personally this one is my absolute fave! The chubby stick makes it easy to hold for a steady hand and the fat to thin felt tip creates the perfect flick. Extra points for being the blackest black there is. You can buy this product on the button below on Amazon.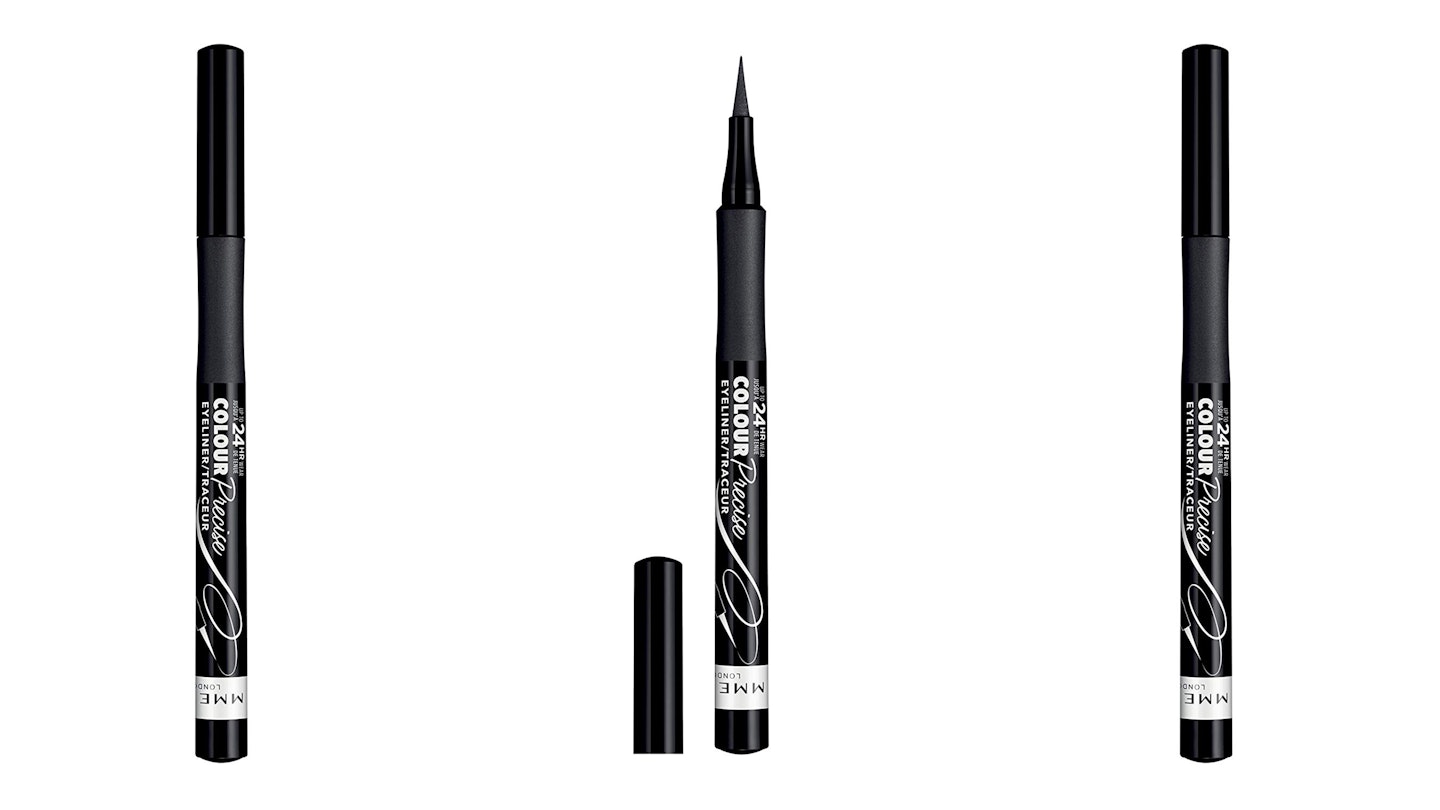 5 of 6
CREDIT: Rimmel
Rimmel London Colour Precise Eyeliner
Another felt tip style liner that stays put for up to 24 hours. Now that's staying power. Just what you need if your going for after work drinks, no need to reapply, that liner ain't budging. Plus the handy grip section means extra steadiness when applying. You can buy this product on the button below on Amazon.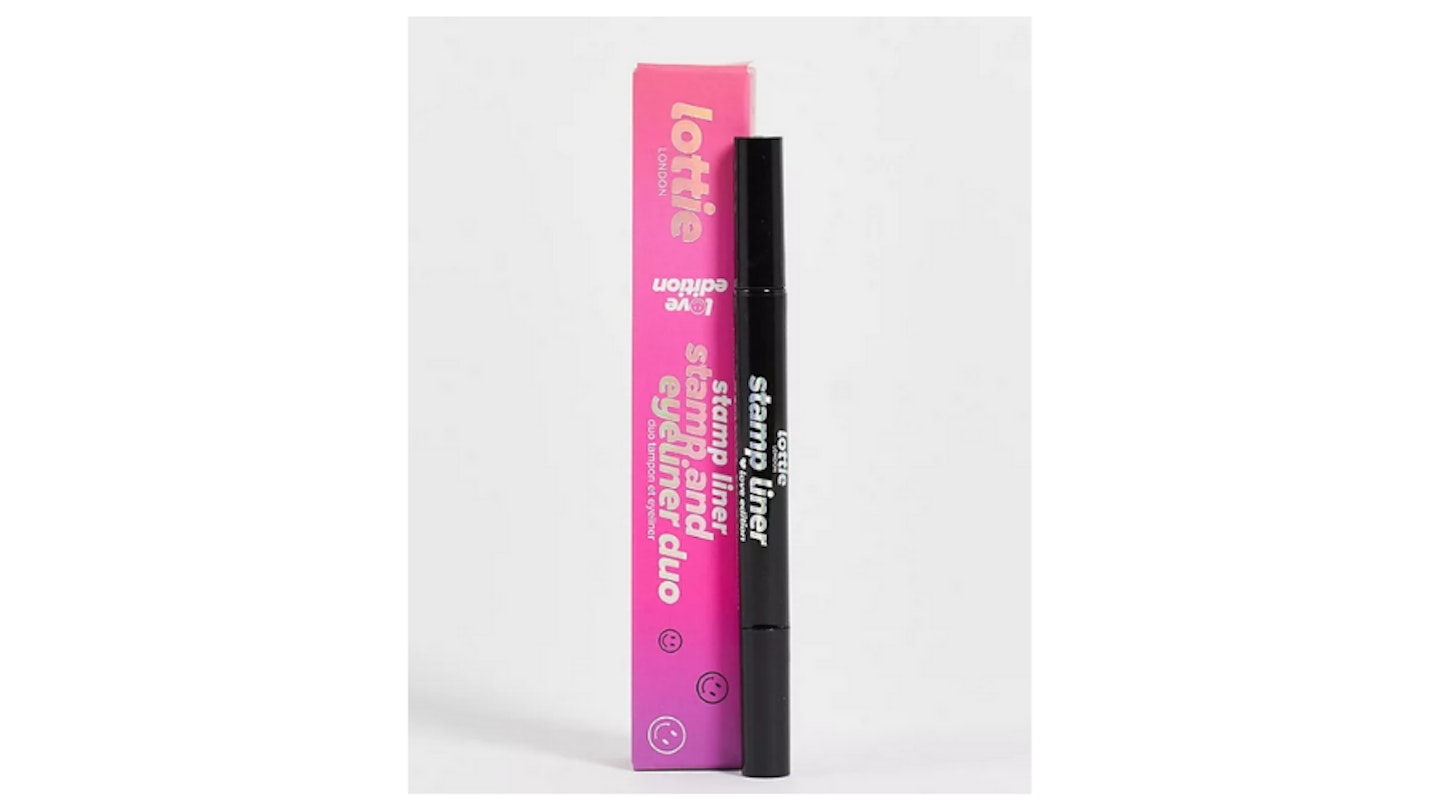 6 of 6
Lottie London Stamp Liner: Love Edition - Smile
We love how versatile this felt tip eyeliner is, featuring a smiley face-shaped stamp on the end of it. The eyeliner itself is super easy to use and gives you a matte finish.
WATCH: Love Island's Lucie and George think Molly-Mae is muggy | It Is What It Is or That's Muggy
In other beauty news, Love Island's Olivia Buckland has opened up about learning to love her natural look and given some make-up tips.
She explained to Closer, "I always apply a sheet mask before I do my make up.
"My skin feels great after and it provides that perfect base so my foundation goes on smoothly and you have that flawless finish. Skincare is a massive thing for me. I'm like most girls – some days my skin is dry and some days it's oily and I'm breaking out!"
The reality star went on to say that she also loves make-up free days, "I actually feel my most beautiful without makeup on, as I am learning to love more of a natural look.
"Confidence and taking care of yourself. It all starts from within. If you don't feel good about yourself on the inside how are you going to feel good about yourself on the outside?"