The return of your cosy wardrobe, crunchy leaves and warm hot chocolate are on the horizon. But before we start transitioning into the cooler months there's one thing on our radar – an autumn/winter glow-up. Are we right? Usually transitioning to warm tones or richer hair colours is a go-to, but our experts have the latest secrets, tips and tricks for getting the right hair colour trend for you.
By the end of this, we'll have you rushing to book your next hair appointment (or to the shops to snap up the best at-home hair dyes.)
Em Rata, & Marsai Martin, are some of the first to convert to the Fox Red trend and we are so here for it! If the red's not for you, keep scrolling for the hottest A/W 2023 hair colour trends.
The hair colour trends to know about in 2023
1) Warm brunette
Generally, we opt for dark, rich tones for A/W and this year we will see various shades of brunette such as mocha, witchy and candlelit. As well as ''blondes looking to those caramel and cinnamon warmer tones'' says expert Jake Nugent, OSMO Colour Ambassador and celebrity colourist.
2) Fox Red
We're seeing more and more celebs embracing the red this year ahead of autumn. Think bright auburn, copper and cinnamon. Reds tend to be one of the hardest to maintain and will 'fade quicker, so ensure you're using products that prevent fade in the ingredients,' says Jonathan Andrew, Fudge Professional Global Ambassador.
3) Money pieces
Jake Nugent expects to see ''extreme versions of current trends'' this A/W and he says ''the money piece isn't going anywhere''. 'Money piece' is where the pieces of hair that frame your face are lightened to brighten your complexion. Jake says ''it's the perfect top-up service for balayage clients, helping to lift their complexion and add an extra pop.''
4) Bronde
The clue is in the name! Bronde is a mix of brown and blonde, using highlights or a balayage to create this very natural style. Ben Cooke, Celebrity Hairdresser, working in association with BondiBoost says, "to achieve the ''cool minky blonde, almost reminiscent of a dirty blonde colour is not to go crazy on the highlights. The blonde strands throughout the brown hair need to be delicate and barely visible."
5) Nepo blonde
Not an easy colour to create but once you have it, it's bright, clean and favourited by A-listers such as Sofia Richie, Poppy Delevingne and Gwyneth Paltrow. The colour is a blend of platinum blonde and mousy. If you started with dark hair before changing to nepo blonde, the aftercare is crucial. Keep scrolling for aftercare advice.
6) Soft ombre
Celebs such as Emilia Clarke, Hailey Bieber and Beyonce are known to have adopted the soft ombre look. It tends to start darker at the root then seamlessly fades into a lighter colour midway down. Luckily ombre grows out slowly, making it one of the easiest styles to maintain. If you're overdue a highlight appointment, chances are you're already rocking it.
7) Strawberry blonde
'Strawberry Girl' trend currently has 24.7M views on TikTok thanks to Hailey Bieber, so we're certain strawberry blonde is set to be the new 'it girl' hair colour. If you're not part of the lucky 1% of the world population to naturally have strawberry blonde hair and want to know how you'll look with it download My Hair [iD] - the ultimate professional virtual try-on application.
How to care for dyed hair
We asked our experts what the top tips are for maintaining your newly dyed hair because Ben Cooke says 'Once the hair is dyed, the natural oil also known as sebum no longer reaches the end of our hair strands, resulting in dry, dehydrated, and brittle hair strands.' So aftercare and self-love are absolutely key.
Top tips from our experts:
Jonathan: ''Try giving yourself an extra 15 minutes a week to do an extra conditioning cycle to maximise results.''
Jake: "Condition, condition, condition! And limit the amount of heat you're using and always, always use a heat protector if you are using any tools.''
Ben: ''I would recommend using a leave-in conditioner or a hair mask at least once a week. This will help to preserve colour over time and deliver hydration.''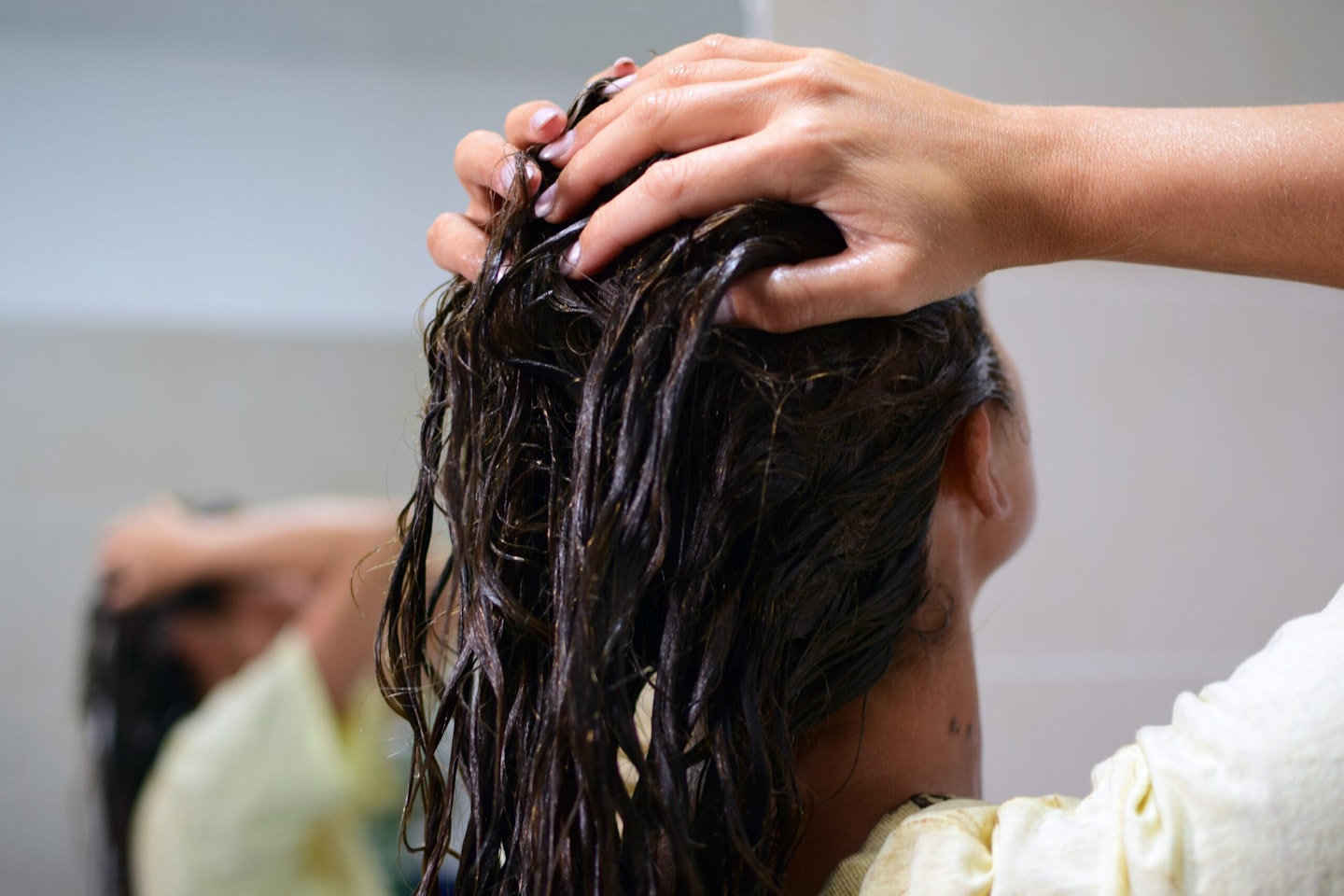 How do I know the right colour for me?
It can be hard nailing down the right hair colour, whether you opt for a full head or just a few low lights. That's why we spoke to hair guru Jake Nugent for his advice. He says you should start by speaking to your hair colourist. ''They're your best option and have been training for this very question! All great hair salons will provide a complimentary hair consultation and the colourist can talk you through the various shades and techniques to suit your skin tone, lifestyle, and maintenance expectations. You don't have to book there and then, take the knowledge away, research the colour and styles you like, and then you can go back once you feel you understand your needs.''
Ben Cooke also says it's important to "look into your complexion, as your skin tone is one of the most important aspects when choosing the correct hair colour."
Want short-term and minimal change?
Jake Nugent has just the advice ''for those looking to pop for a short time'' this season. He says DIY "colour conditioners are a great option for this. They will enhance your natural colour but give extra shine and condition.'' They're perfect for a short-term, quick fix because they fade after each wash so it's not a permanent colour change.
To maximise your dye job, we recommend: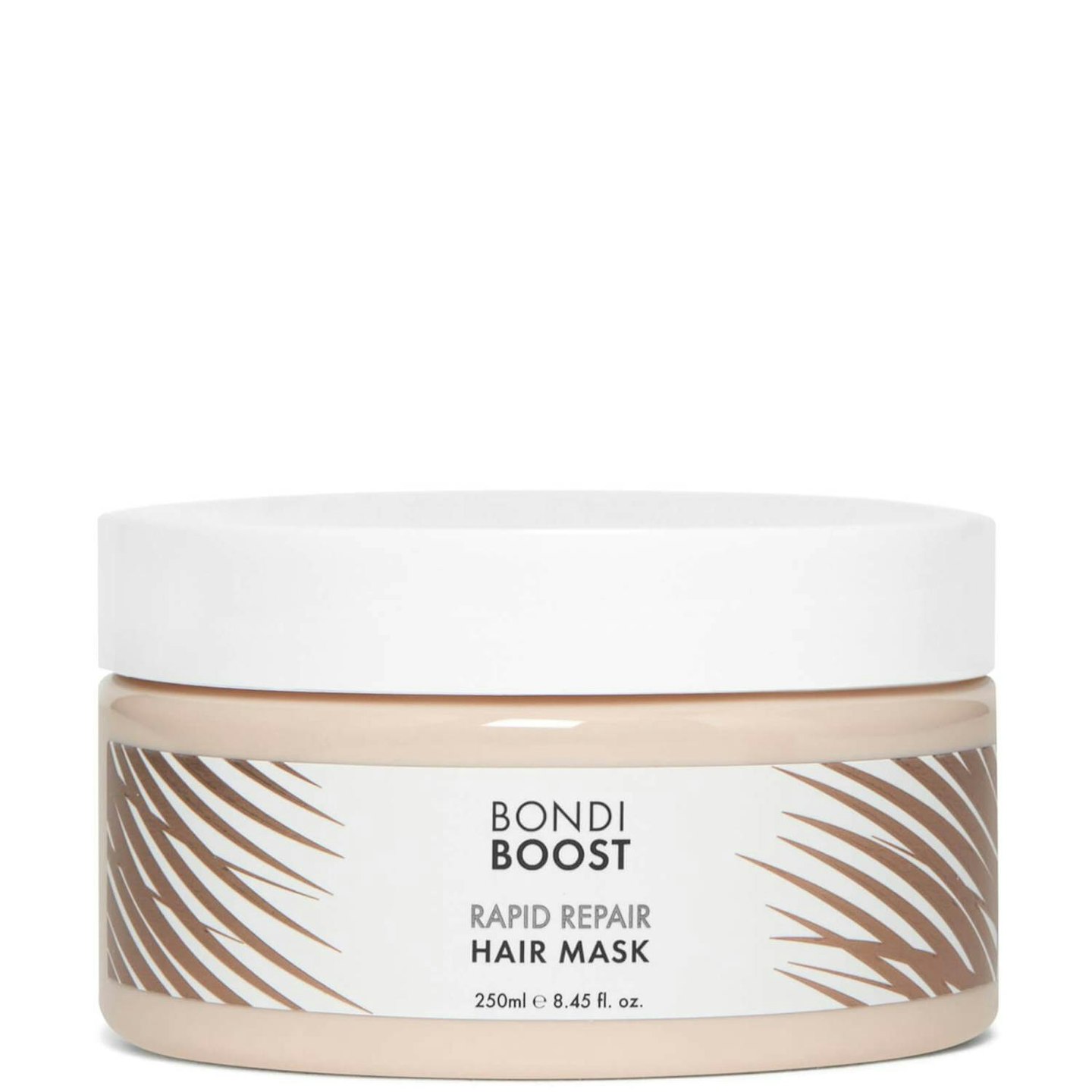 lookfantastic
Description
An ultra-nourishing vegan hair mask perfect for dyed hair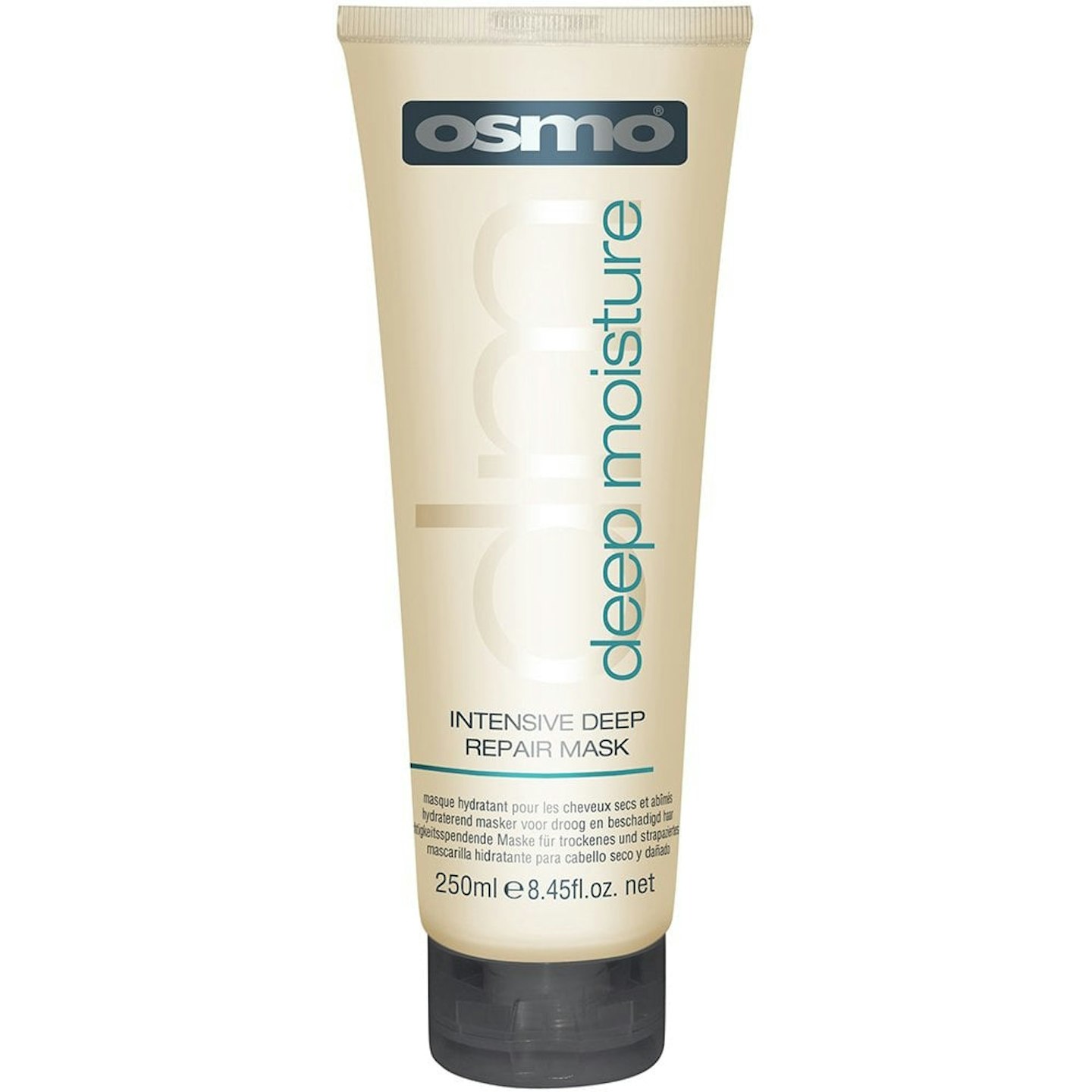 amazon
Description
Looking for an intense repair mask? This product is for you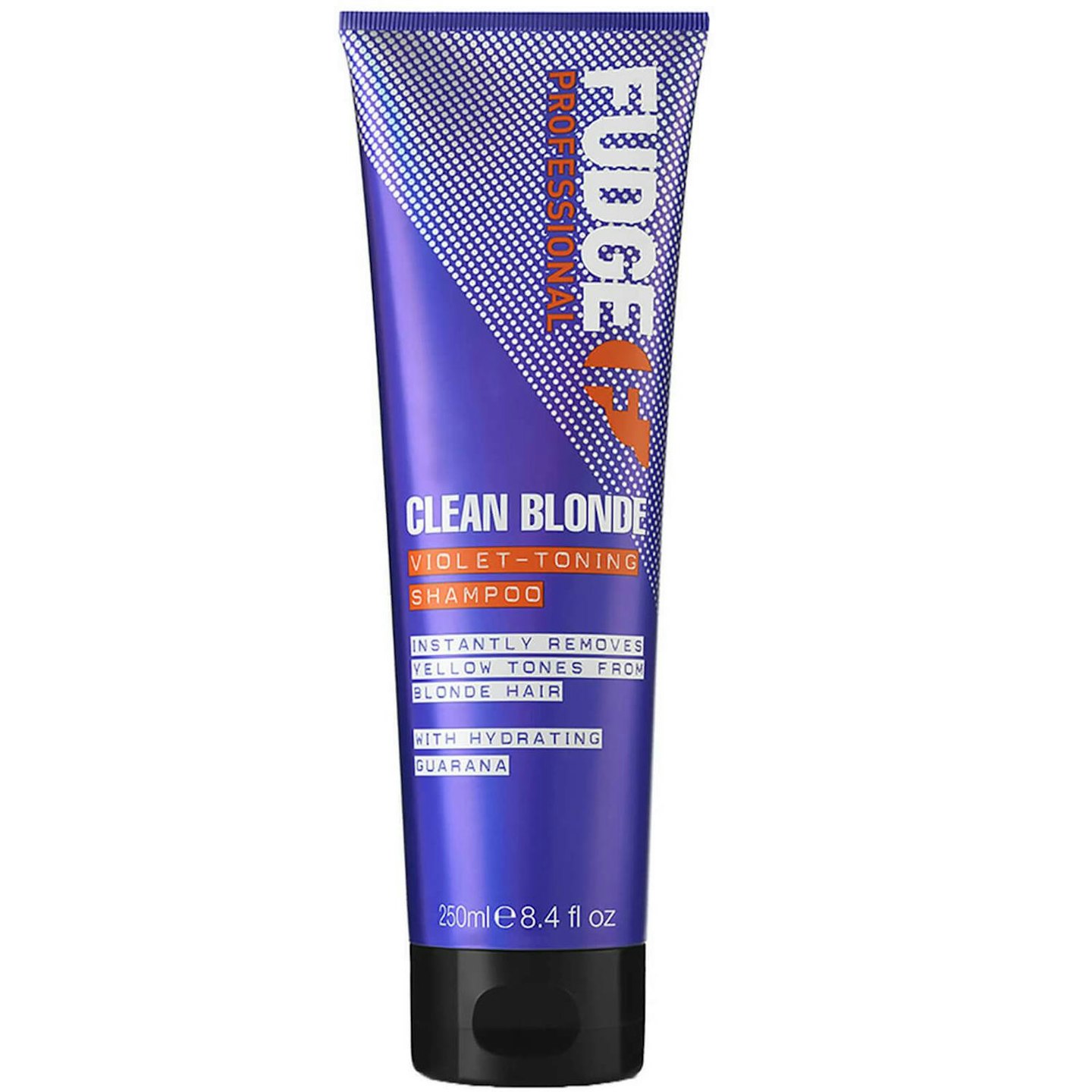 lookfantastic
Description
Targets unwanted brassy tones in colour-treated hair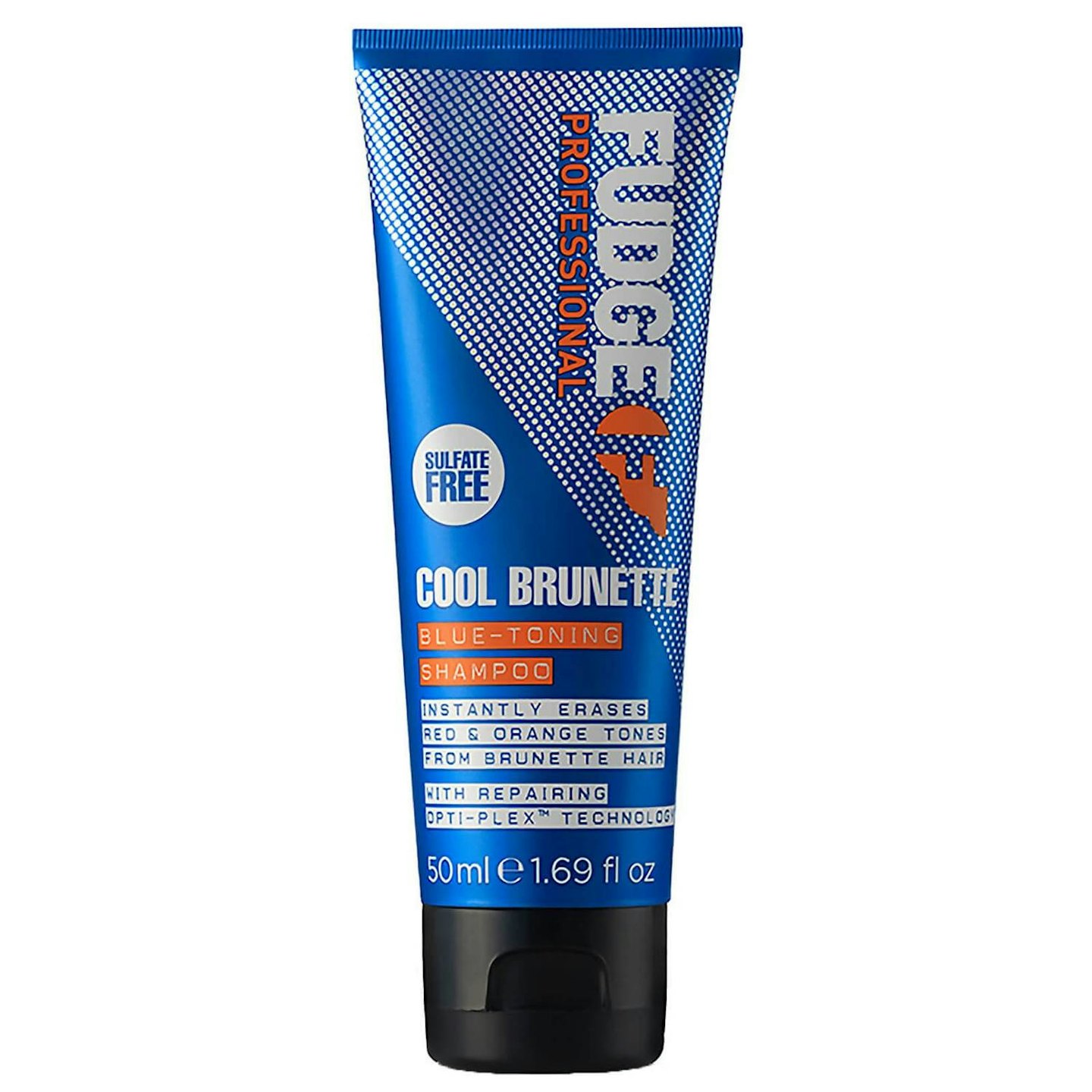 lookfantastic
Description
 Targets unwanted red and orange tones in colour-treated hair