Roses are red, violets are blue... we're in the mood for a wedding, how about you?
There's nothing better than a wedding after the two years we've had. After isolation, lockdowns and heartache from missing our loved ones, give us as many wedding invitations as possible. We want hundreds of RSVPs coming through the letterbox. Because what's better than a wedding? A celebration of love and family, dancing and cake. What not to love?
Speaking of love, the first colour that comes to everyone's head when they think of that magical word is red. So if you want to proclaim the wonder of love on your wedding day, dressing your bridesmaids up in red is a perfect choice (especially if said choice is an affordable bridesmaid dress, to boot). It's a sumptuous and passionate colour that suits almost any skin tone. Plus, the contrast between your white wedding dress and their red gowns will look stunning in photos.
The best red bridesmaid dresses UK 2023
Description
With a stunning sweetheart neckline, this tulle, plum red gown would be beautiful for an
Description
Simple, chic and affordable, this slip dress from New Look is the perfect option if you're looking
Description
The classic, timeless A-line shape gets a (literal) twist with the knot detail at the front of
Description
Searching for a long-sleeved red bridesmaid dress? This option from Club L London is not only
Description
If you'd prefer a shorter-length red bridesmaid dress, this stunning satin midi dress from Ghost
Description
For an off-the-shoulder moment, we love this midi dress from Style Cheat. In a stunning fiery red,
Description
Essentially the red lady emoji come to life (which we're not mad at), this is a stunning
What are the different shades of red for a bridesmaid dress?
Within the red colour, there are tons of shades that are suited to vastly different bridal themes. If you're looking for a particular shade that's just right for you, here are the top red shades for bridesmaid dresses.
• Berry red
• Bordeaux / wine red
• Oxblood
• Raspberry
• Poppy red
• Rust / burnt red
• Cranberry red
• Scarlet
• Crimson
• Burgundy
• Maroon
Want more? Check out this amazing infographic from Be More You. Make sure to keep scrolling for the best red bridesmaid dresses to buy in the UK.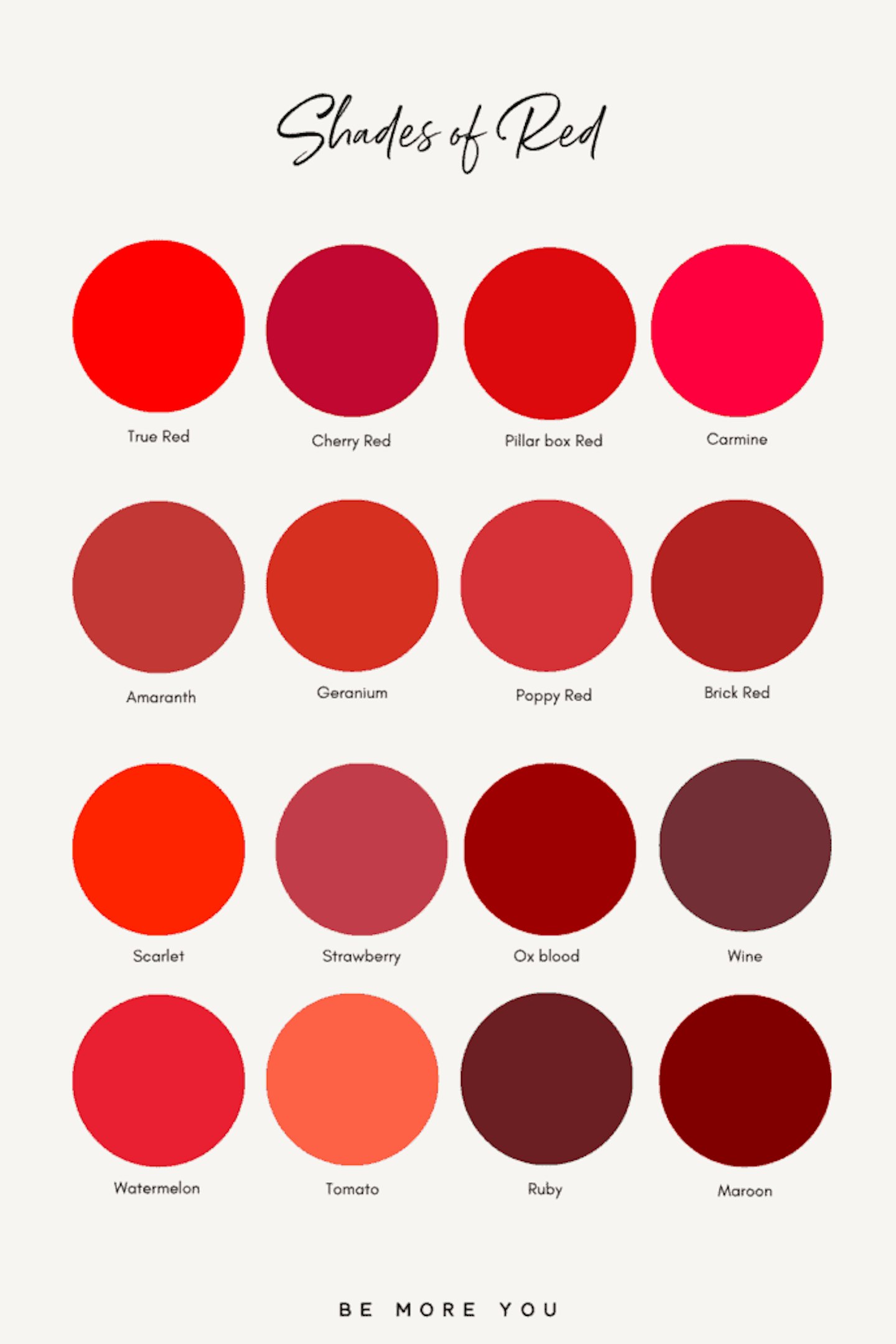 Ruby Barry is a Product Writer for Closer Online, specialising in fashion and beauty. The team has nicknamed her "dupe queen", as there's not a product in the world she can't find a cheaper alternative for.