If you're anything like me, then you'll covet practically every product in the Clinique skincare range. From DDML (Dramatically Different Moisturising Lotion, for those not in the know) to All About Eyes, Clinique has got quite the bounty of skincare goodies under its belt.
But, the holy grail of all Clinique products has got to be their failsafe moisturiser, Moisture Surge. I've been recommending this to friends of all skin types for at least five years now, and practically all of them love it. It keeps oily skin at bay, the intense version is an excellent option for particularly dry skin, and it's fragrance free, which is a big tick for sensitive skin types.
So, what's the caviat? Well, reader, it's the price. While I love a skincare splurge as much as the next person, I simply cannot afford a tub of £25+ moisturiser every two to three months, especially on top of all the other skincare potions and lotions that I've got running out.
Thankfully, there is a solution and it won't break the bank. Neutrogena have come to the Moisture Surge-lovers' rescue and brought the next best thing at a mere fraction of the price. Introducing the Neutrogena Hydro Boost Water Gel moisturiser. Amazing, right?
Is the Neutrogena Hydro Boost Water Gel actually good?
The question on all of your minds right now, I'd imagine. Well, to answer it in short - yes, it is.
Like Moisture Surge, the Hydro Boost gel uses hyaluronic acid to attract moisture and keep the surface of the skin super hydrated. Plus, it uses Trehalose - a botanical ingredient that works to bind moisture to the skin in a similar way to aloe vera (one of the ingredients in Moisture Surge).
For dryer skin types, Neutrogena have gone that one step further with their Hydro Boost Gel Cream, which serves as a dupe for the Clinique Moisture Surge Intense. In this version, for the same price, the company have created a moisturiser that is "proven" to lock in moisture for up to 48 hours, while the gel, by comparison, keeps skin hydrated "all day".
How does the Neutrogena Hydro Boost Water Gel feel on the skin?
The Hydro Boost gel has a very similar feel to Moisture Surge (very lightweight and instantly hydrating, for those who haven't tried it) and it smells great, too.
The smell is one slight difference in the two products, as Clinique's is fragrance free but, while the gel version very clearly states 'parfum' on its ingredients list, the gel cream does not. For that reason, if you fall into the sensitive skin category, I would recommend the Hydro Boost Gel Cream.
Another slight difference between the Clinique and Neutrogena products is the feel of your skin after you've applied. With Moisture Surge, I've always felt as though nothing is on my skin when I've applied it (and I can be quite generous with the product...) but, with the Hydro Gel, you can feel the product on your skin once it's sunk in.
That's not to say it's heavy or uncomfortable. No, I would describe the feeling as akin to applying the Smashbox Photo Finish primer (which is hella good, by the way). If I'm 100 per cent honest, I find the Hydro Gel doubles as a primer, smoothing over any bumps or acne before I apply my make-up. And hey, who doesn't love a multi-purpose product?
So, are you ready for your most hydrated, dewy, and youthful skin yet? Well look no further, because we've got all the products right here.
SHOP: The very best Moisture Surge dupe at high-street prices
The BEST Clinique Moisture surge dupe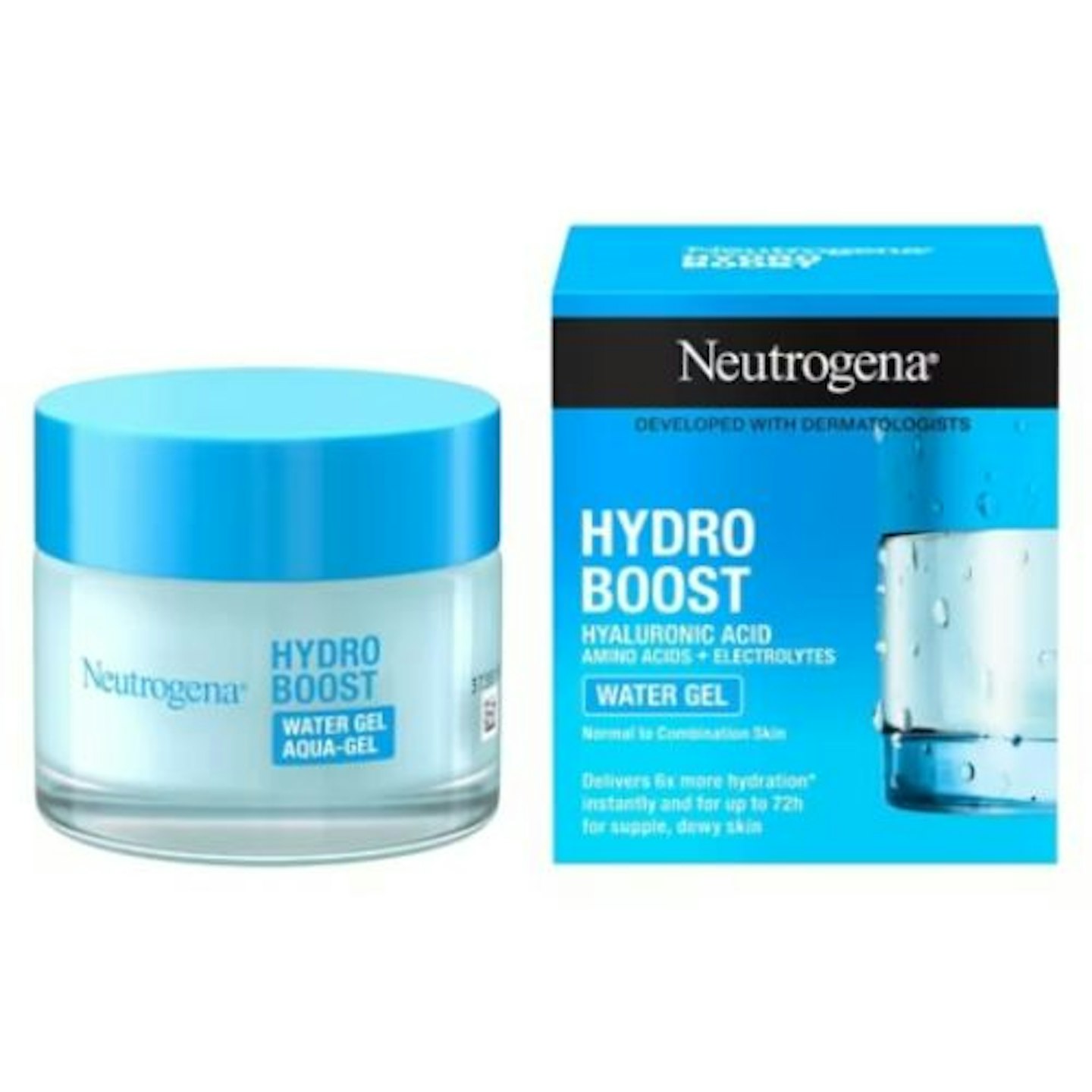 1 of 2
CREDIT: Boots
Neutrogena Hydro Boost Water Gel Moisturiser for Normal to Combination Skin 50ml
A skincare find for normal to oily skin, with hyaluronic acid, for less than a tenner? Take all our money, tbh.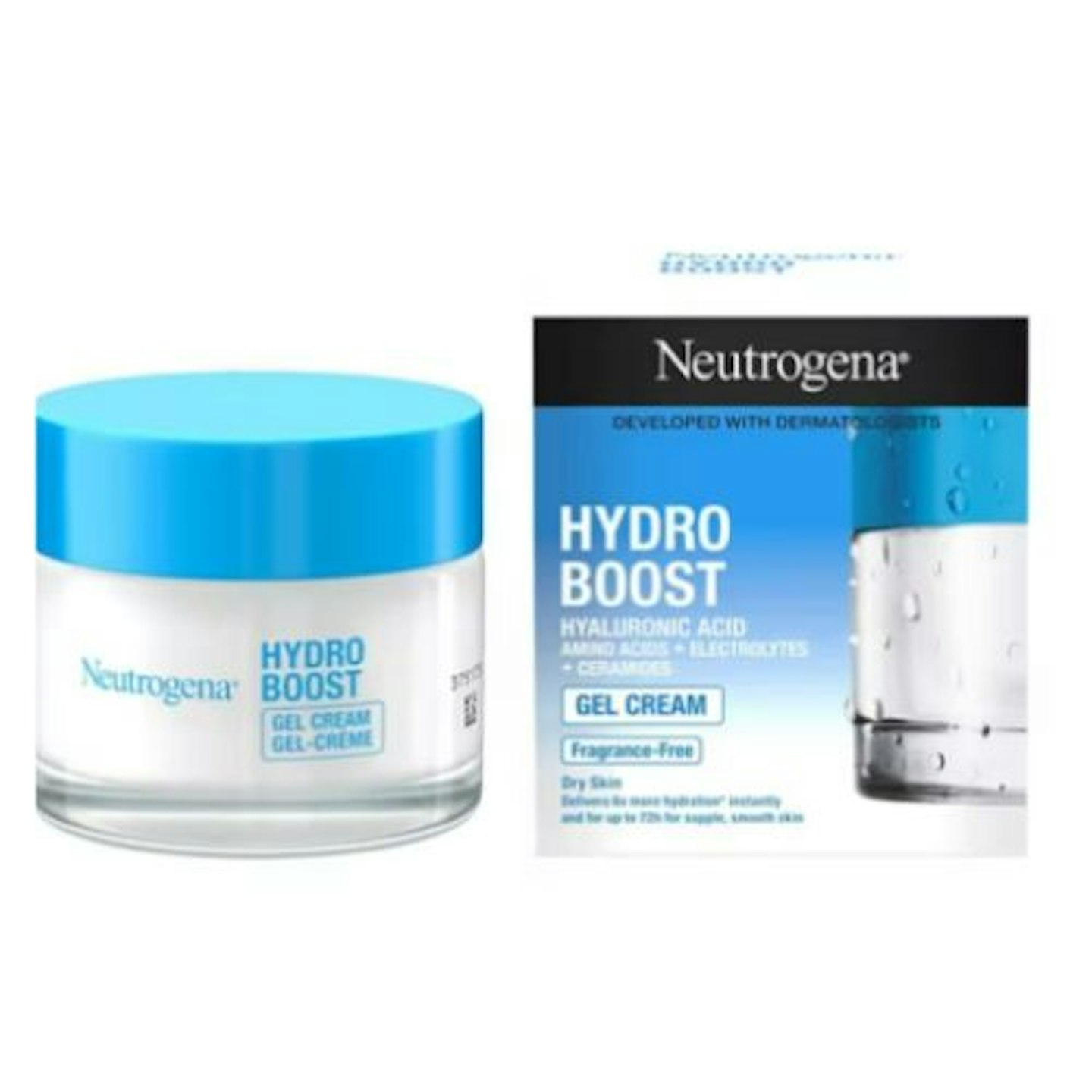 2 of 2
CREDIT: Boots
Neutrogena Hydro Boost Gel Cream Moisturiser for Dry Skin 50ml
A fragrance-free, wallet-friendly dry-skin solution. We'll be adding this straight to our basket.
How to pick the right moisturiser for you?
So, you're on your way to glowy AF skin, but have you thought about going that teensy step further? What do you mean? You ask. Well, picking a moisturiser that suits your skin is super important, but it's also important to make sure that everything else you're applying is meeting your skin's 'targets'.
When we say targets, we mean the things you'd like to fix depending on your current skin concerns. Whether it's dry skin, sensitive skin or acne prone skin, be sure to pick a moisturiser to suit your skin. Everyone's skin is different, so one moisturiser might not work for the next. The only method is to read reviews, and try them for yourself!
Lucy Smith is a contributing writer for Closer. Her favourite things to write about are skincare, interiors and fashion, with Love Island coming in fourth when it rolls around each summer, too.