Dawn is one of 6 foxes that live at Nuneaton and Warwickshire Wildlife Sanctuary that, sadly, can't be returned to their natural wild habitat.
She arrived at an animal shelter after she was mistaken for a dog and she became used to human contact, leaving her unable to fend for herself.
Most foxes avoid human contact and can become aggressive if they feel scared or threatened.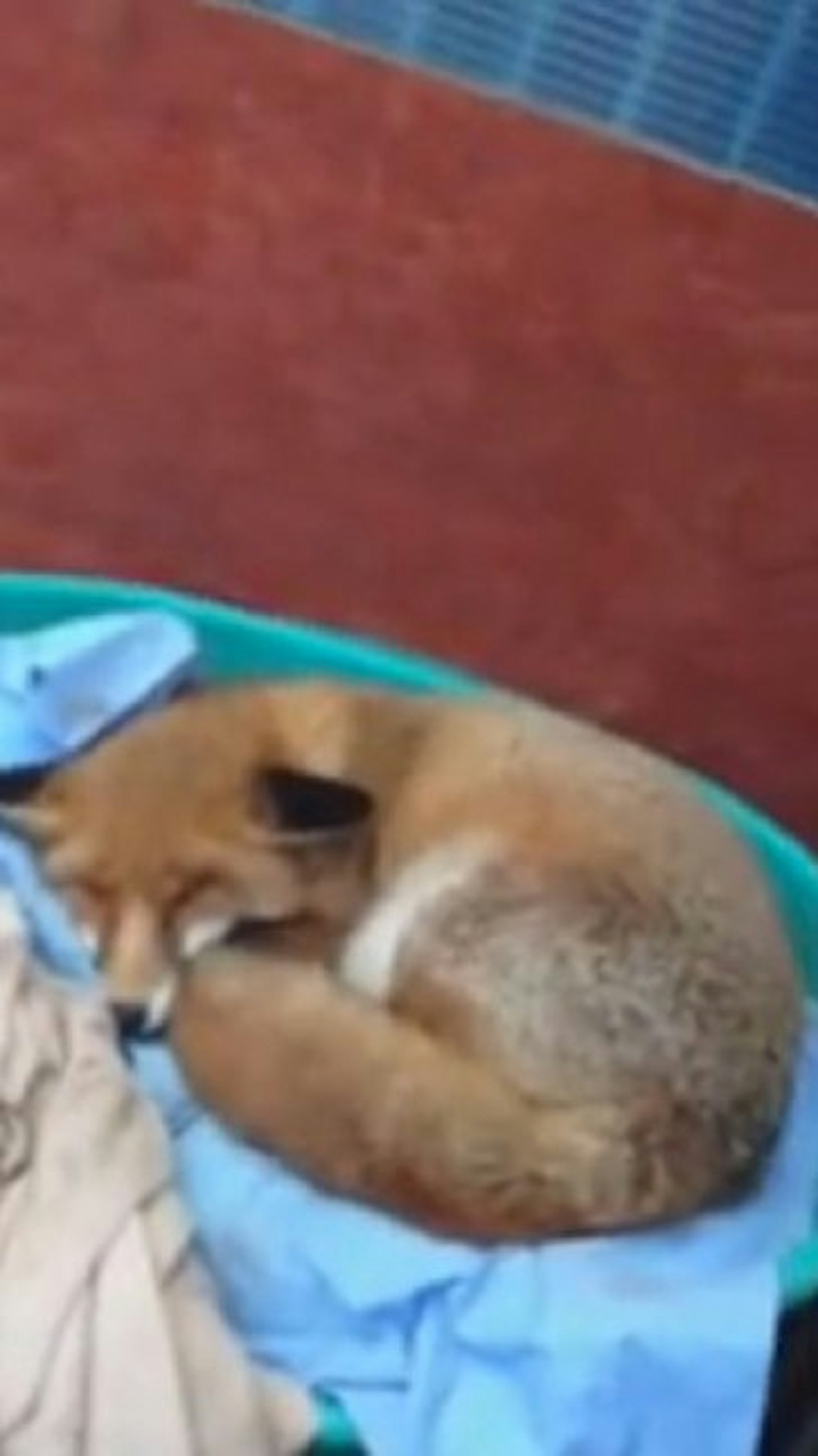 As foxes become more common in urban areas, there have been increased reports of our ginger friends turning against humans and even attacking them.
Not Dawn, she looks delighted to be around people.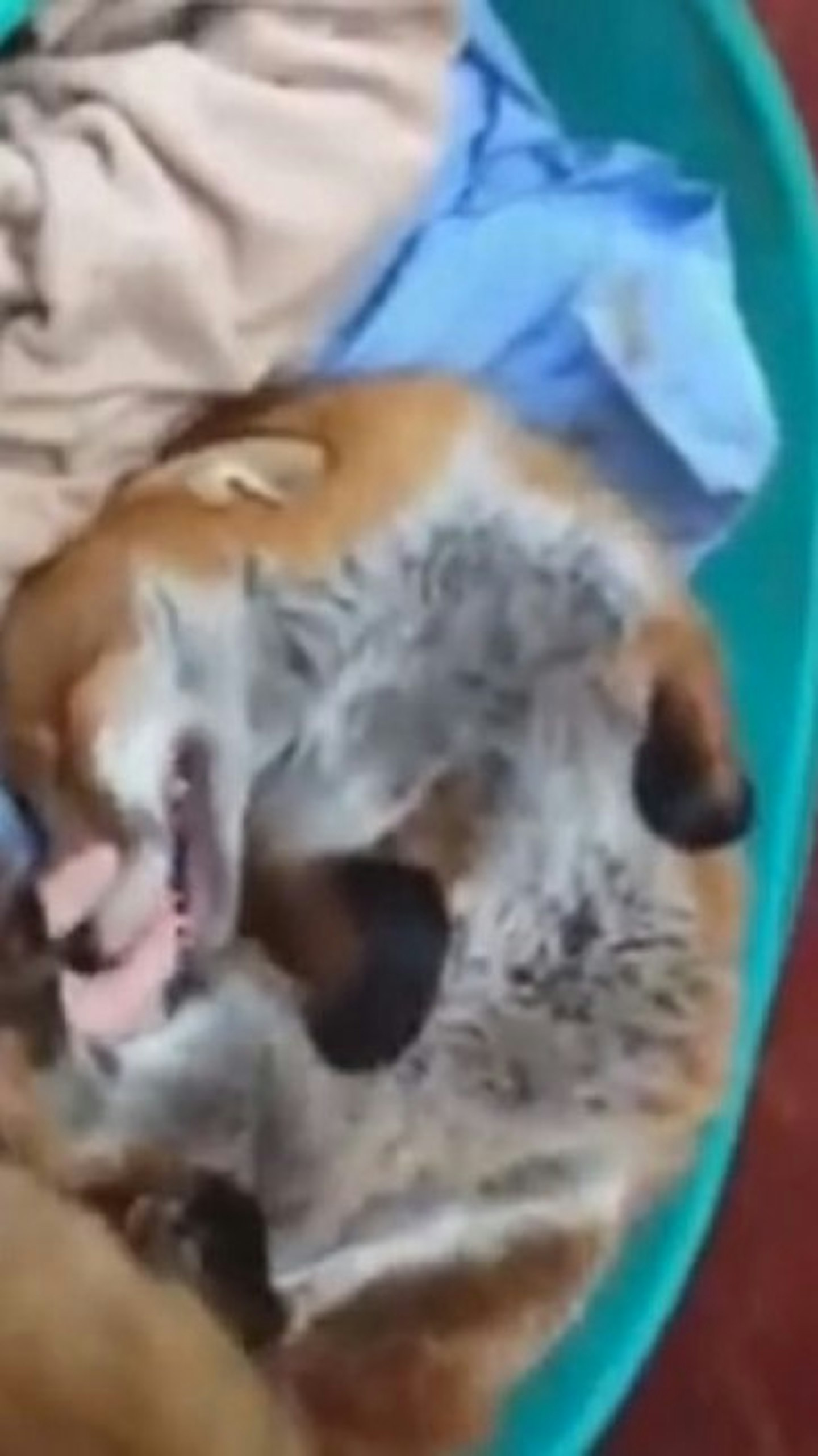 In this adorable video, Dawn is all smiles as she relaxes in her doggy bed and greets her human friend with a wagging tale and some foxy squeaks.
By the looks of that wagging tale, it seems that Dawn might be thinking that she really IS a dog!