She calls it "baby yoga", but millions of people around the world have branded this woman "insane" after watching this footage of her spinning and flipping babies over her head
Lena Fokina, 51, claims that grabbing the babies by their wrists and ankles is for their benefit - but the video has been banned from many websites for fear it glorifies child abuse.
Watch it below:
Babies can be heard screaming, and even vomiting, during the process - but Lena has many clients across Europe. And she intends to bring her 'Baby Dynamics Yoga' to the UK:
"It's very good for babies and not dangerous at all. Some babies cry at first, but they begin to enjoy it.
"Most people think young babies can only lie on a bed, eat, and cry. But babies are born with natural reflexes, which we can use to help them develop physically and intellectually.
"I work with parents from across Europe. I hope soon I will be working with a family in England. I think there are a number of open-minded parents there whose babies could benefit from my work."
Lena added: "The method was originally developed to cure and correct the health of children having muscular or skeletal problems but it is also suitable for healthy children.
"The movements are designed to improve their muscular abilities and development."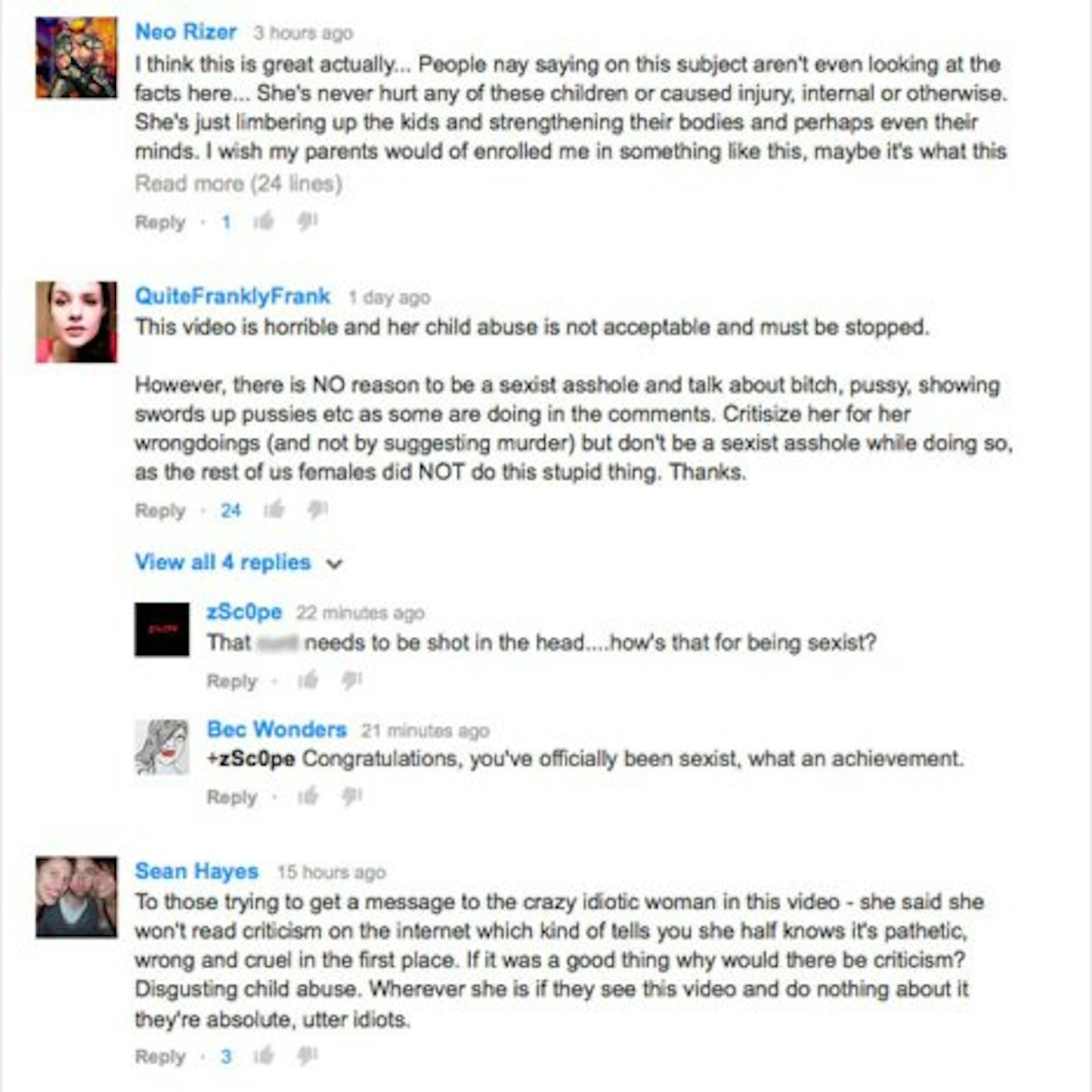 "And the children often turn out to be early readers, singers, talkers, swimmers. It also makes their hands stronger. We are humanists and we don't do anything wrong."
However, despite this, many of the comments underneath the video on YouTube suggest that "baby yoga" is a subject which leaves many divided.
What do you think of this video - are you shocked or do you think there are benefits to baby yoga? Join the debate in our Comments Box below.