Sharon Mercer, who worked as a substitute teacher in Florida, was photographed during the demonstration by an unidentified student.
In the photos, which were uploaded to Imgur, the teacher is shown wearing a strap-on dildo, while fully clothed, and demonstrating how to use it to her class of sixth graders (11 to 12-year-olds).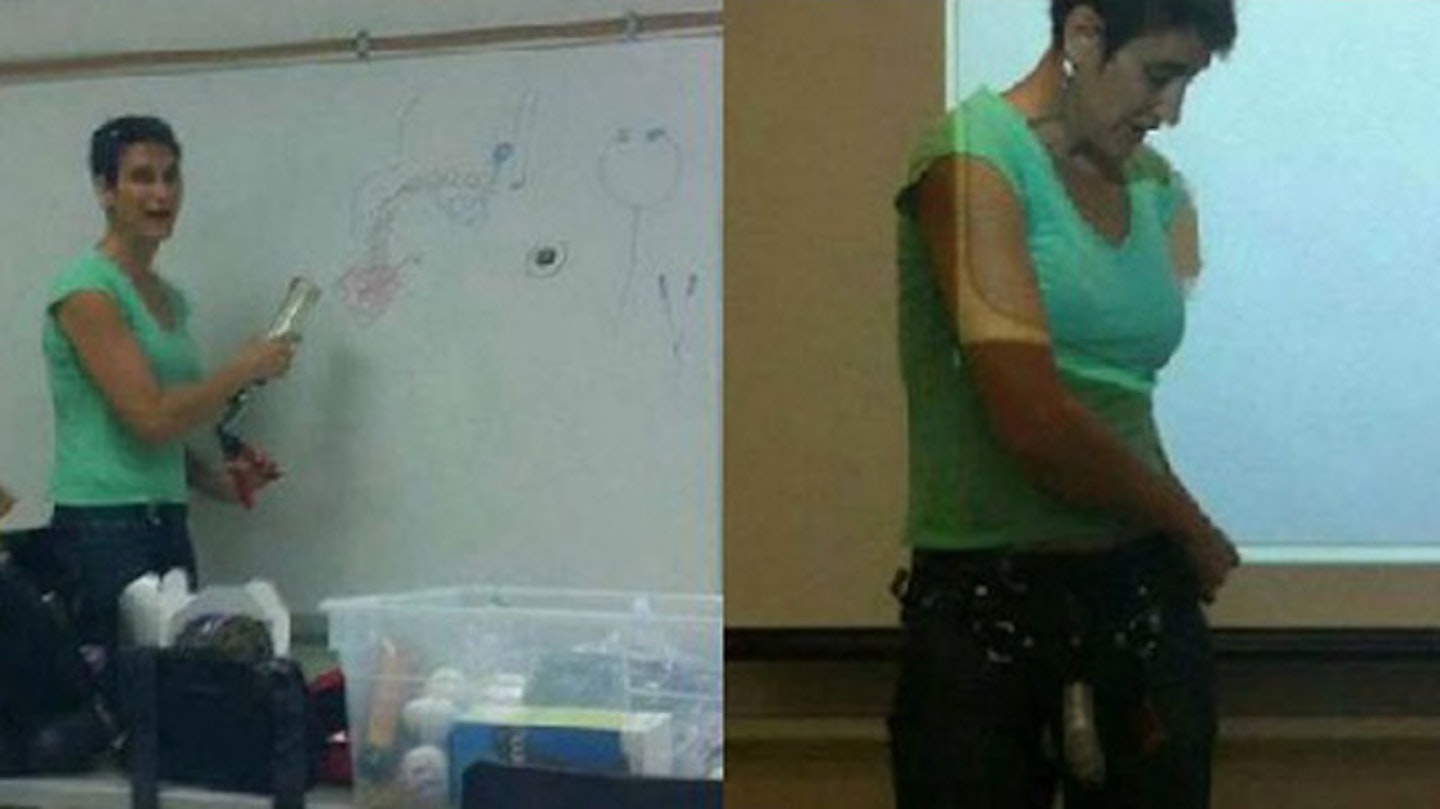 Mercer, who identifies as a bisexual, gender-queer woman, is a proud member of the LGBTQ community.
She has insisted she did nothing wrong and that the students left school far more enlightened than they had been prior to the days lesson.
The substitute teacher added, in an interview with Modern Woman Digest, that her suspension was based on bigotry and set back gay rights.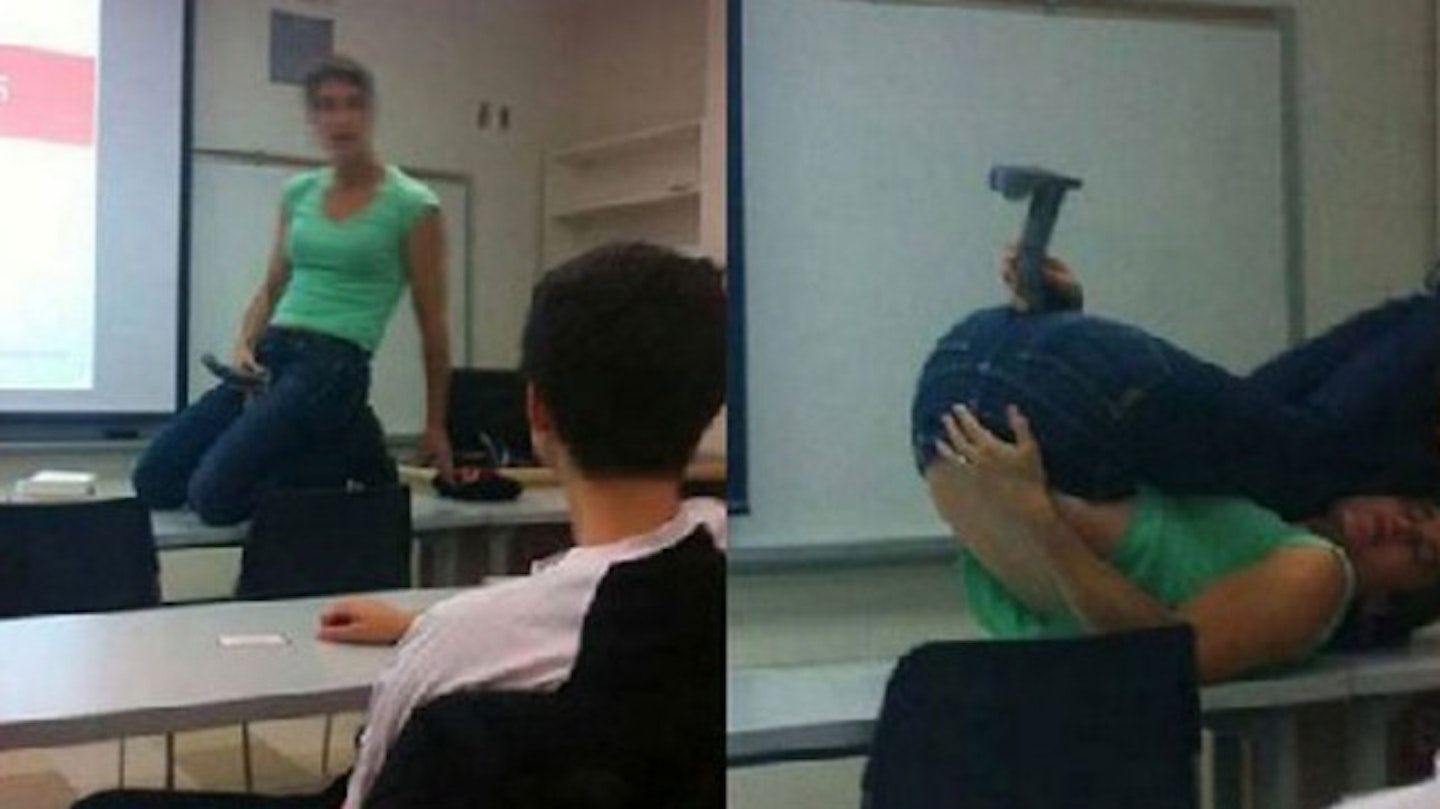 Clinton Elementary School have yet to comment on Mercer's suspension, but parent Nancy Watts told Modern Woman Digest, "It's sick. I went to this very same elementary school when I was a little girl.
"There were never any sort of these nasty classes back then. If a teacher had done something like what Ms. Mercer did, they would have been locked up in the county jail."
The school have since issued a letter of apology to the parents and students who attended Mercers class, and assured them that the offending material will be omitted from future sex ed courses indefinitely.