When news broke that Mick Philpott and his wife Mairead had lost their six children in a house fire, they were inundated with messages of sympathy.
But sickeningly it soon emerged that vile father-of-17 Mick Philpott and his wife Mairead had started the fire themselves.
They'd planned to heroically rescue their children from the blaze but instead the fire got out of control and Duwayne, 13, John, nine, Jack, eight, Jesse, six and Jayden, five, perished.
Despite their efforts to frame Philpott's ex-partner Lisa Willis after becoming locked in a custody battle with her, Philpott, 56, was jailed for life, while Mairead, 33, and their accomplice Paul Mosley were each given 17 years.
Mairead's sister Bernadette is still struggling to come to terms with the horrific crime.
Speaking after the Philpotts made headlines again last month when Mairead, 33, sent a letter to her husband telling him he was the best dad ever, Bernadette says: "I hate her for what she's done, even though Mick manipulated her," says the mum of one from Derby. "Part of me wants to see Mairead to get answers. But I'm too angry to face her - I loved her children to bits and she stole their lives."
Mairead and Bernadette grew up in Derby with their parents Jimmy, 64, Vera, 56, and siblings Kieron, 35, and Jennifer, 35.
Bernadette, 30, says: "Our childhood was happy. Dad was a baker and Mum stayed at home to look after us. We were a close family. Mairead was quite timid but craved attention."
Mairead was a 19-year-old single mum to son Duwayne when she met Philpott in a pub in 2001.
Bernadette says: "I thought he was arrogant. He was also old enough to be her dad and was bald with bad teeth. But within weeks Mairead had moved in with him. Mick talked about himself constantly and he was always kissing and touching
Mairead intimately, it made me feel uncomfortable. I asked her why she was with him but she said she loved him."
Two years later Mairead had a daughter with Philpott – who already had five children with two women.
Bernadette says: "Mick played the doting dad but did nothing to help."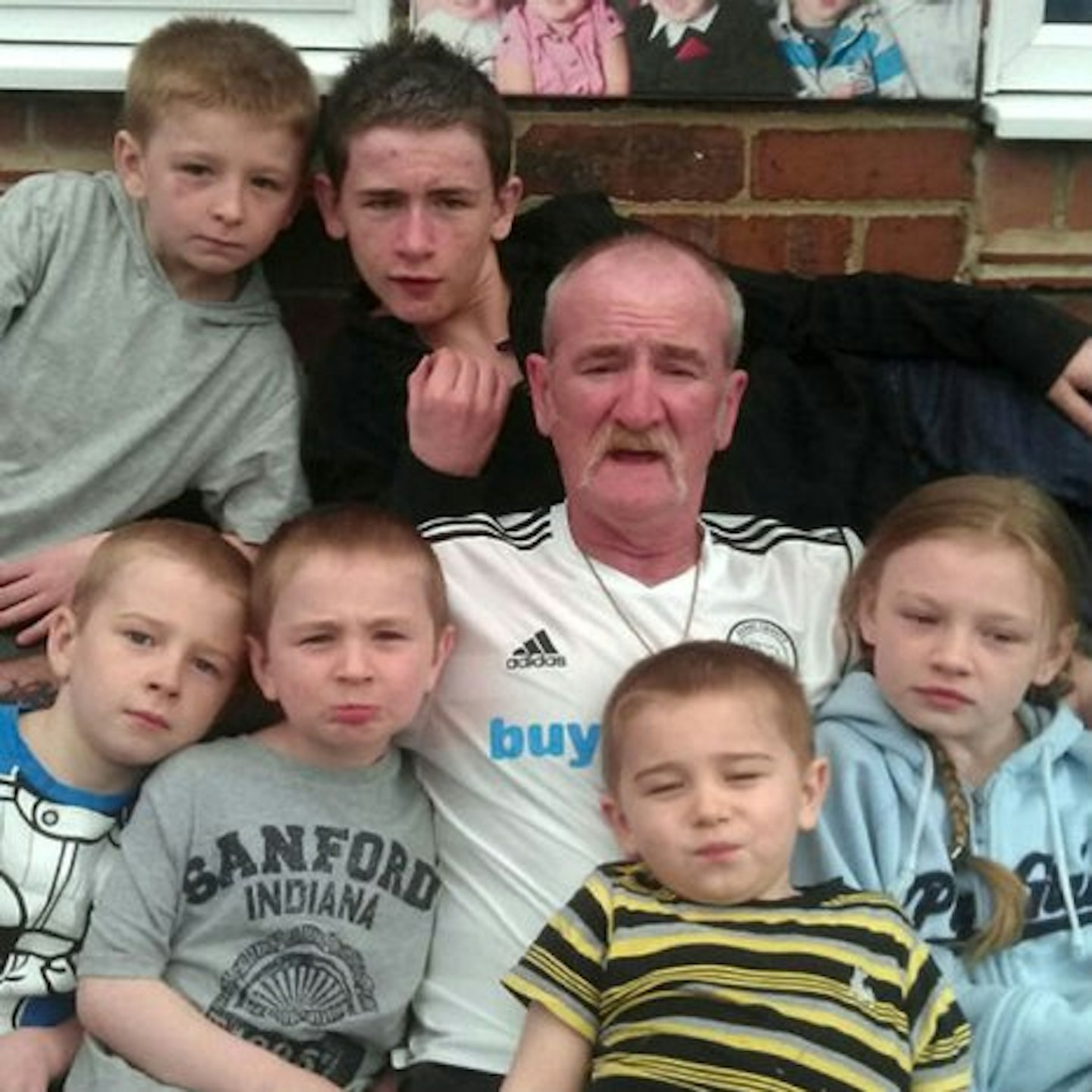 Mairead had another child, John, a year later and went on to marry Philpott in May 2003.
But by then Philpott had moved his mistress Lisa Willis into their home.
Bernadette explains: "She was even a bridesmaid at their wedding. I thought it was sick. But Mairead was obsessed with him and insisted she was happy."
After Lisa moved in, Mairead had three more children with Philpott, Jack, Jesse and Jayden. He also fathered four children with Lisa, now 29.
In 2007 Philpott earned himself notoriety after bragging about his lavish lifestyle on benefits and living with his two "bitches" on the Jeremy Kyle show.
Bernadette says: "He thought it was something to be proud of but their lifestyle was sick. Mick had sex with Mairead and Lisa alternately and they spent all day running after him. I kept telling Mairead to leave, but she refused."
Despite their destructive home life, Bernadette says Mairead's children seemed happy.
"They were bubbly and well behaved," she says.
"I kept telling Mairead to leave, but she refused"
"Although I worried about them being in that environment. I saw them once a week and would watch cartoons with them and take them to the park. The last time I saw them was a month before the fire and they were happy and lively."
But the Philpott's bizarre set up fell apart in February 2012 when Lisa Willis walked out, taking her four children with her.
Bernadette says: "Mick was angry a woman had dared to walk away from him. And Mairead became withdrawn."
Then in May 2012 Bernadette learned the children had died after a fire had been started in their home.
Bernadette says: "I got a call from my brother telling me the kids had been killed and Duwayne was critical. I went into complete shock. I immediately suspected Mick had something to do with it, but I never dreamt Mairead was involved."
Bernadette rushed to Derby Royal Hospital, where Duwayne was in intensive care.
Bernadette says: "Mairead was rocking and crying. I tried to comfort her but I didn't know what to say. I was shocked by Mick's attitude, he was laughing and joking. He kept saying the fire had something to do with Lisa."
Two days later, Duwayne's life support machine was turned off.
And soon Mairead's attitude became suspicious.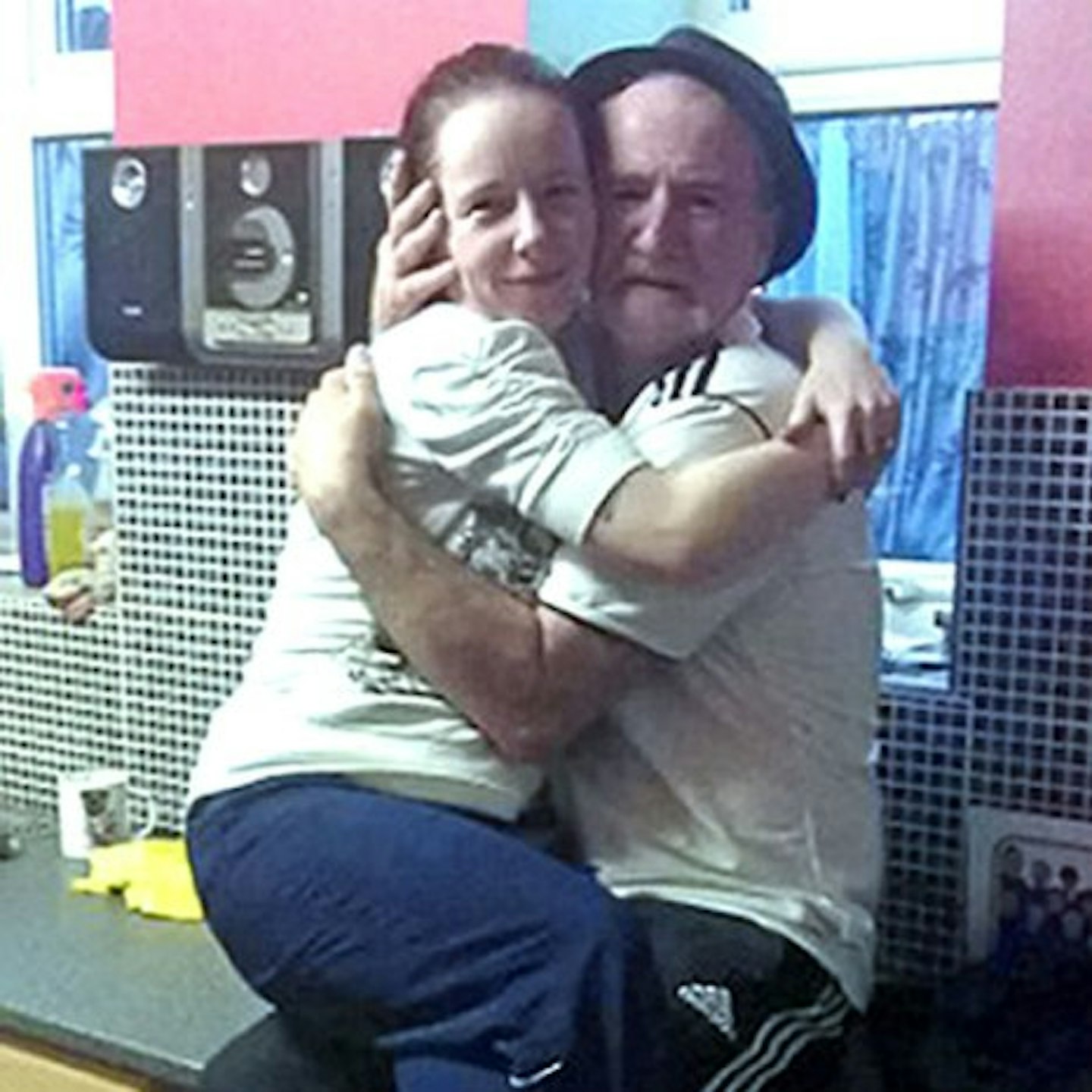 Bernadette, who is currently unemployed, explains: "Mairead was clearly upset but she was giggling and laughing with Mick too. She wasn't acting like someone who'd lost six children. I tried to question her but Mick was always around."
Just three weeks after they cried during a press conference and appealed for witnesses, they were charged – along with a friend Paul Mosley - with manslaughter.
Bernadette says: "At first I didn't want to believe my sister could be capable of something so terrible. But I knew she'd do anything to please Mick. My parents were devastated."
The Philpott's were remanded in custody and were forbidden from attending the children's funeral in June 2012.
Bernadette says: "It was the most devastating day of my life. Everyone wore bright colours and people put lots of yellow roses on the coffins. I couldn't believe my lovely nieces and nephews were gone."
Bernadette wrote to Mairead but never heard back.
She says: "I wanted her to tell me she'd been forced to help Mick but she never replied."
In February 2013, Philpott, Mairead and Mosley appeared in court charged with six counts of manslaughter.
"Mairead needs to pay for what she's done"
Bernadette says: "It was heartbreaking but I went to court every day. Mairead looked like she was in shock. Mick was disgusting, waving to his family and enjoying the attention."
During the trial, it emerged Philpott was due to have a custody hearing with Lisa Willis the day after the fire. He plotted the fire along with friend Mosley, in a bid to frame her and win back custody of the children.
Bernadette says: "I couldn't understand how anyone could put their children's lives in danger to fulfill their own purpose. I was sickened Mairead had gone along with the plan."
After a two-month trial Philpott, Mairead and Mosley were found guilty of manslaughter. Philpott was jailed for life, while Mairead and Mosley, now 46, received 17 years.
Bernadette says: "Mairead was sobbing but she couldn't look at me. I felt like she was crying for herself, not the children she'd killed. I can't ever forgive her for what she's done. I think she deserves longer. She took six lives, so she should have got six life sentences."
Since the trial, Bernadette has struggled to move on with her life.
She says: "I don't have plans to see Mairead and my family feels the same. Meeting Philpott changed her forever."
She adds: "I was disgusted when she tried to appeal her sentence last November. Mairead was just thinking about herself. She needs to pay for what she's done.
Revealing she has destroyed birthday cards and poems sent from Mairead and Mick to be placed on the children's graves, Bernadette says: "Even now Mick and Mairead are trying to pretend they've done nothing wrong. But they lost the right to be involved with the children when they plotted the fire. I've had the children's names tattooed on my back, it makes me feel close to them."
She adds: "I miss the children so much. They're the victims in this and I'd give anything to have them back. I hope Mick and Mairead spend the rest of their days haunted by what they've done."