Mia Jade Wilson witnessed a woman being forced to make her child stand up on a bus in Leeds because there was no space in the pushchair area – thanks to a cat in a pram.
The 26-year-old mum was on a First bus to Leeds on 6 October when she overheard a conversation between the driver and another mum who was trying to board the bus with her child, who was in a pushchair.
WATCH: Wheelchairs vs. Buggies - Good Morning Britain debate who should get priority on buses
Mia was using one of the spaces on the bus for her one-year-old son Elias, which has the capacity to hold two pushchairs or wheelchairs.
And the other was also in use.
By a CAT.
One of the passengers on the bus had their cat in what looks to be a pushchair specifically made for pets, meaning there was no room for the passenger.
Mia watched on in amazement before going to the driver and telling them that the other pushchair was in fact taken up by a cat, not a child.
But instead of the matter being cleared up quickly as Mia had expected with a space being made for the new arrival, that was not the case.
She explained: "The driver on the bus said she either had to wait for the next bus or fold her pram down, and she had loads of things under her pram, making it hard for her to fold down.
"The driver just said only two prams are allowed on at any one time. I even turned to the lady with the cat and asked her if she could move to the other side.
"I told the driver there was a cat in the pram, not a baby and he just said that the lady had to fold the pram down or not get on – but he didn't say much to be honest.
"I just found it ridiculous that a cat in a pram would take priority over a child in a pram."
We've got to say, we agree with you Mia!
The unnamed mother was forced to then close down her pram and awkwardly board the bus with her arms full.
She thanked Mia for trying to help, but was then left with lots of things to hold and a crying child.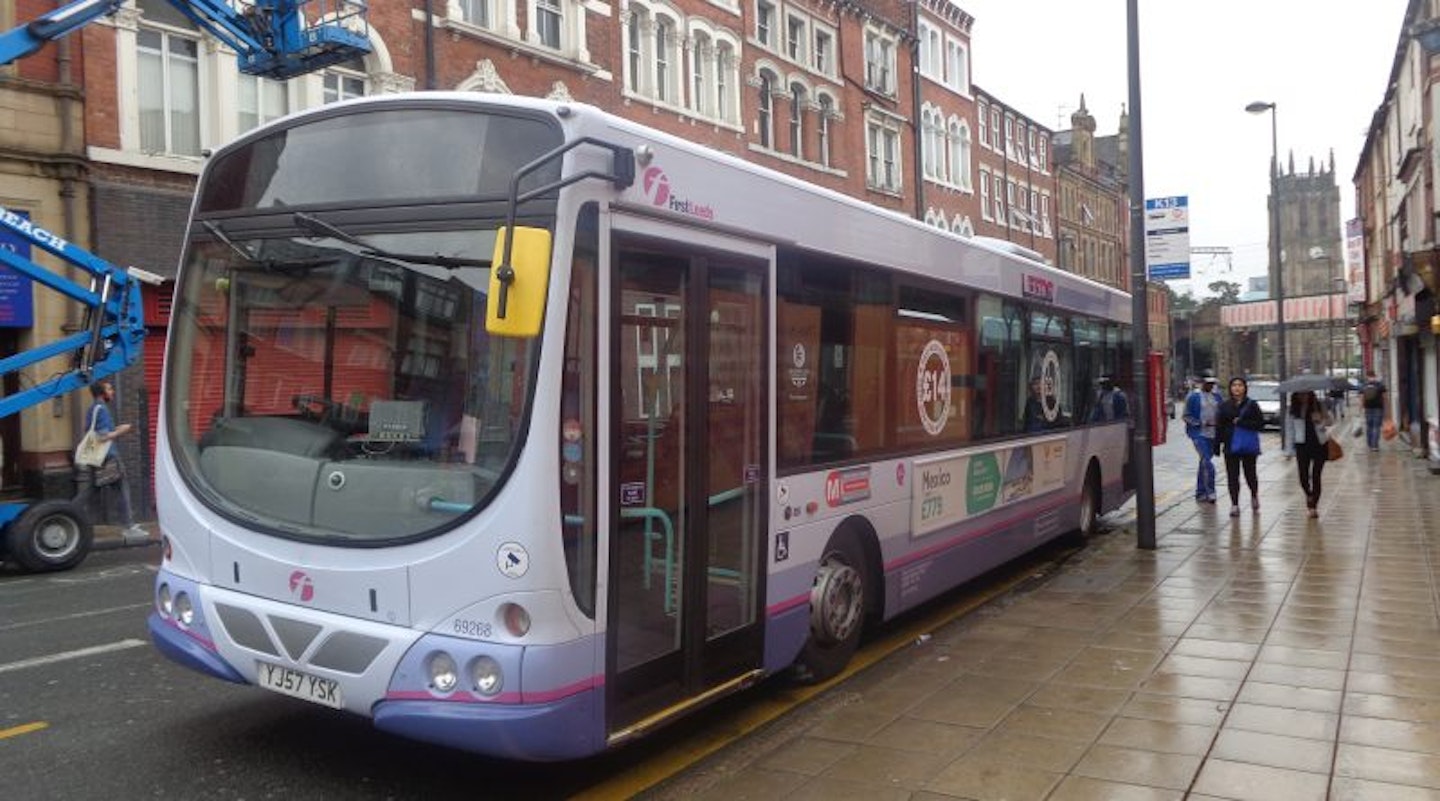 Mia added: "No matter which way you look at it, I just think it's wrong that a cat has priority on the bus over the child.
"Surely there was another way of transporting a cat, like a standard cat carrier like most people use. That way, it could have either gone under the seat or on her lap, meaning that valuable space is free for people that actually need it."
A spokesperson from First Leeds said: "We're sorry to hear that some customers disagreed with the decision made by one of our drivers and we have therefore launched an investigation into this complaint.
"There is limited space on board our buses and therefore some customers will be asked to fold down their pushchairs before boarding.
"With the exception of assistance dogs, animals can only travel on board our services if they are secure."
What do you think should have happened? Who do you agree with in this situation? Let us know over on Facebook and Twitter.
READ MORE...
Breastfeeding mum stunned after bus driver said she was NOT ALLOWED on
This girl's response to an angry bus driver is a lesson to us all