Harry Martin-Dreyer swept girlfriend Lucy Plant off her feet, with a romantic proposal that touched hearts across the country.
The 27-year-old packed Lucy, also 27, and their family and friends off to Barbados, and then set off with a friend from Gran Canaria in a rowing boat to join them.
Fifty challenging days later, and 3,000 miles further, Harry arrived on the island of Barbados, and got down on one knee.
And Lucy said yes.
But in that time, Harry also managed to raise an impressive £136,000 for leukemia and diabetes charities.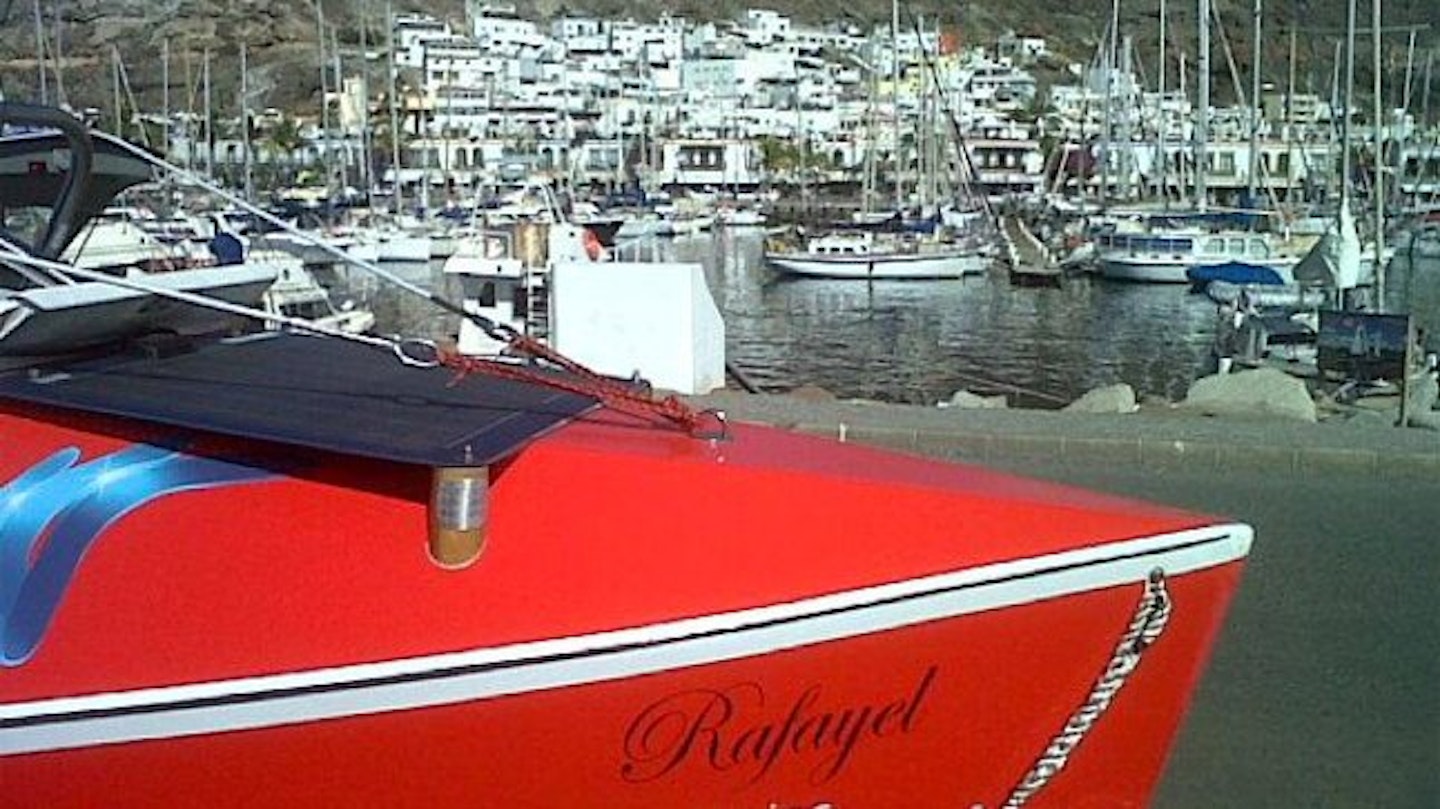 Acting for Virgin's Rowing 4 Research fundraising charity, Harry and Alex Bland rowed in two hour shifts, 24 hours a day, 7 days a week for up to 3 months, all the while having to face tropical storms, 40ft waves, colossal super tankers and even sharks.
And the pair completed it almost as fast as professionals James Cracknell and Ben Fogle, who did it in 49 days.
Speaking about his arrival on the island, Harry said:
'We could barely walk when we got out of the boat. We were wobbling on our feet like Bambi and walking into pillars. Lucy thought I had just fallen over to start with. It took her a while to work out what I was doing.
'It was a risky strategy - you should never assume it is a given. I am incredibly pleased and proud that she agreed to marry me and is now wearing the ring that came such a long way with us!'
And an elated Lucy revealed:
'He pulled me aside and did this odd move, I assumed he'd fallen over. He had it in a vacuum packed bag, it's a really beautiful diamond solitaire.
'It was fantastic - a complete surprise. I kept saying "no, no, no", and Harry said: "Can I take that as a yes?" '.