While we presume a lot of men will be getting down on one knee and proposing to their partners this Valentine's Day, Alex - as seen in the Launceston Examiner - decided to add his own unique spin to the tradition.
Spotted by Twitter's @MattNicholls29, Alex placed a "terrific Valentine's Day newspaper message in the Launceston Examiner" - a message which, we're pretty sure, will have got his partner in a bit of a spin: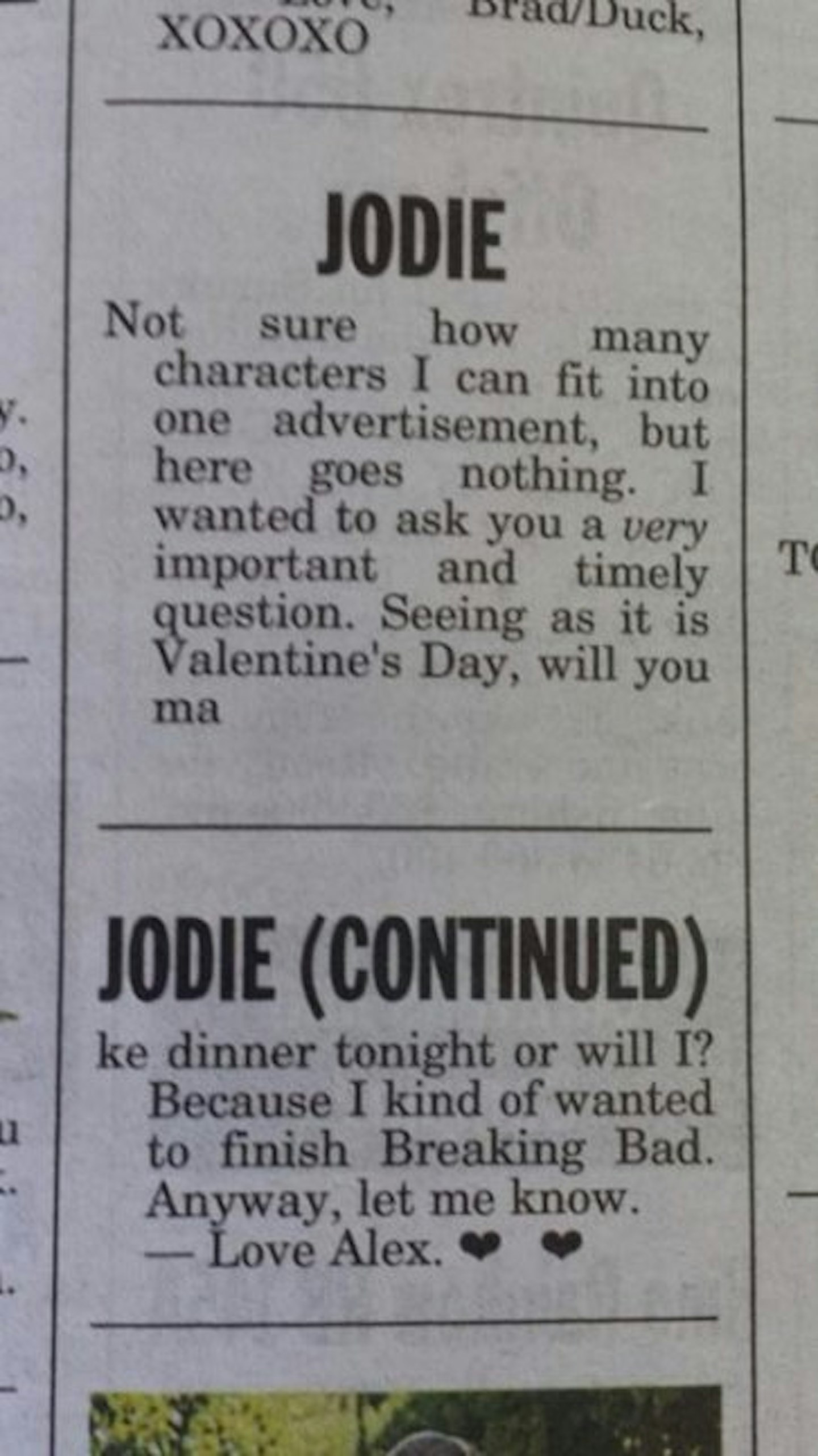 Let's break this one down, shall we?
"Jodie, not sure how many characters I can fit into one advertisement, but here goes nothing.
"I wanted to ask you a very important and timely question. Seeing as it is Valentine's Day, will you ma…
"…ke dinner tonight or will I?"
The cheeky man finishes off with: "Because I kind of wanted to finish Breaking Bad.
"Anyway, let me know. Love Alex"
THESE HILARIOUS PRANK VIDEOS WILL DEFINITELY BOOST YOUR MOOD
We imagine her response looked a little something like this…
How would YOU respond to a Valentine's Day joke like this? Let us know via the Comments Box below now.