Shaun Coles, who lives in Northamptonshire, ended up removing the ad because he realised it violated eBay's rules about not selling human beings.
We also presume that, maybe, that Debbie Moran - his girlfriend of six years 0 had a few things to say about it!
Shaun reportedly described her as an "old woman," complained about her lacklustre approach to housework and used a very unflattering photo to show her off.
Speaking with ITV, Shaun - who seems to have learned the error of his ways - admitted that he would never sell his girlfriend.
"In all seriousness, I wouldn't sell her for anything."
Debbie, who was sitting alongside him for the interview, deadpanned: "Awww. He's trying to redeem himself."
She went on to explain that although she "hated" the photo and was "a bit annoyed" at first, she soon realised that her boyfriend "didn't do it maliciously."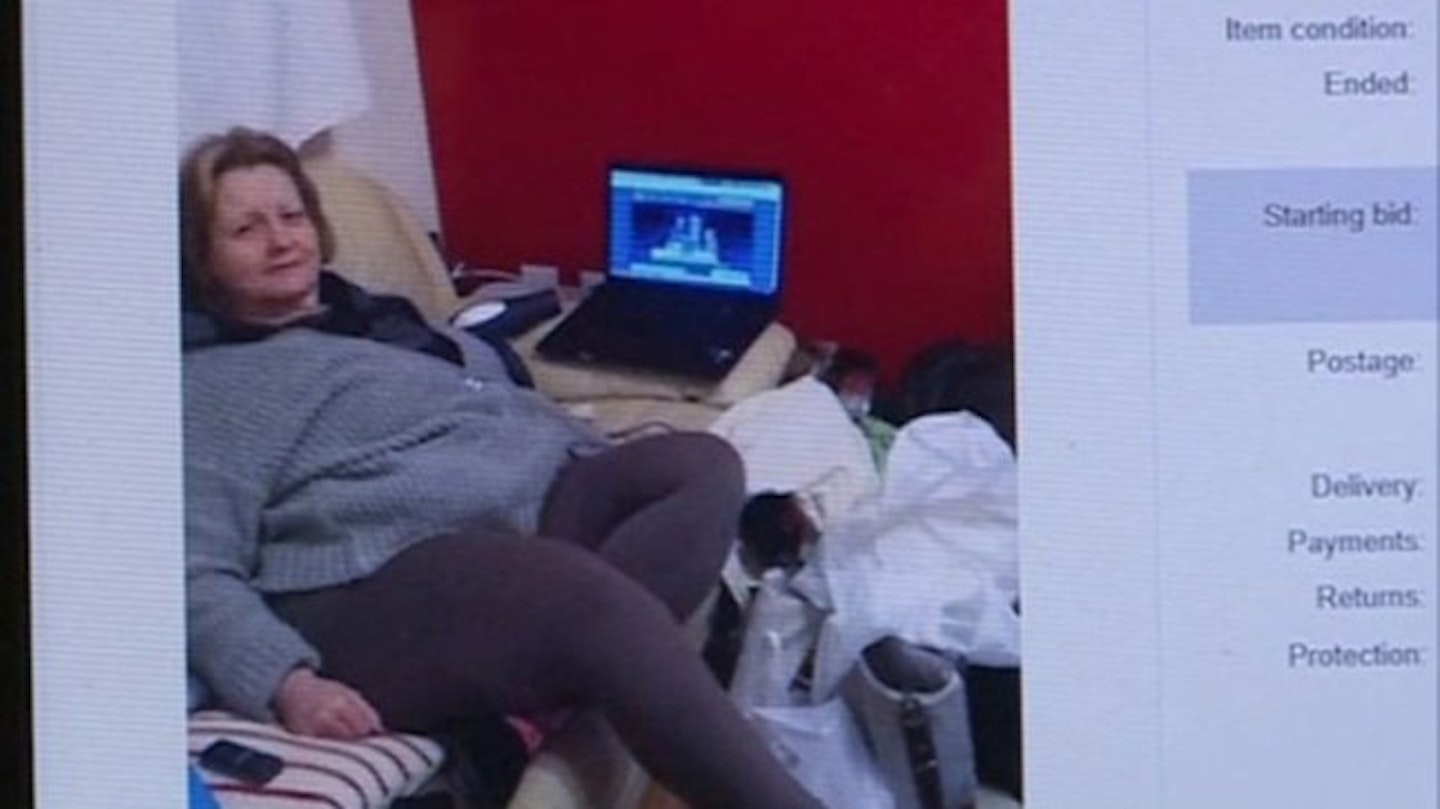 "It's just a joke that got a bit out of hand."
According to the Daily Dot, a "bit out of hand" means a "LOT out of hand"; the bid attracted serious bids maxing out at at $1,180, as well as a friendly reminder from eBay that it does not condone the selling of people.
Shaun also said that while he'd made her an item that was free to collect in person only, he suspected there had been international interest as well:
"You can see names, but you can't really see anything else on this particular site so I can imagine that most bids came from the UK, but I would expect some international interest as well!"
While Shaun has grovelled on television - and apologised a lot - we imagine he still has a lot of flowers to buy to win Debbie back over.
But, thankfully, she has said: "I know he does love me really."
Would you forgive your partner if they tried to sell you on eBay, even if it was a joke? Let us know below in the Comments Box, stat!