Kimmy Kirkwood met Will Stacey while she was in high school and, in the summer of 2008, they realised they were meant to be together. But, while they planned to be together forever, fate had other ideas; Will was killed in Afghanistan a year ago, leaving Kimmy utterly heartbroken.
But then she realised that their entire love story had been documented on Facebook and now, on Facebook's Ten Stories page, she has shared their adventure together with the world.
You may need tissues for this…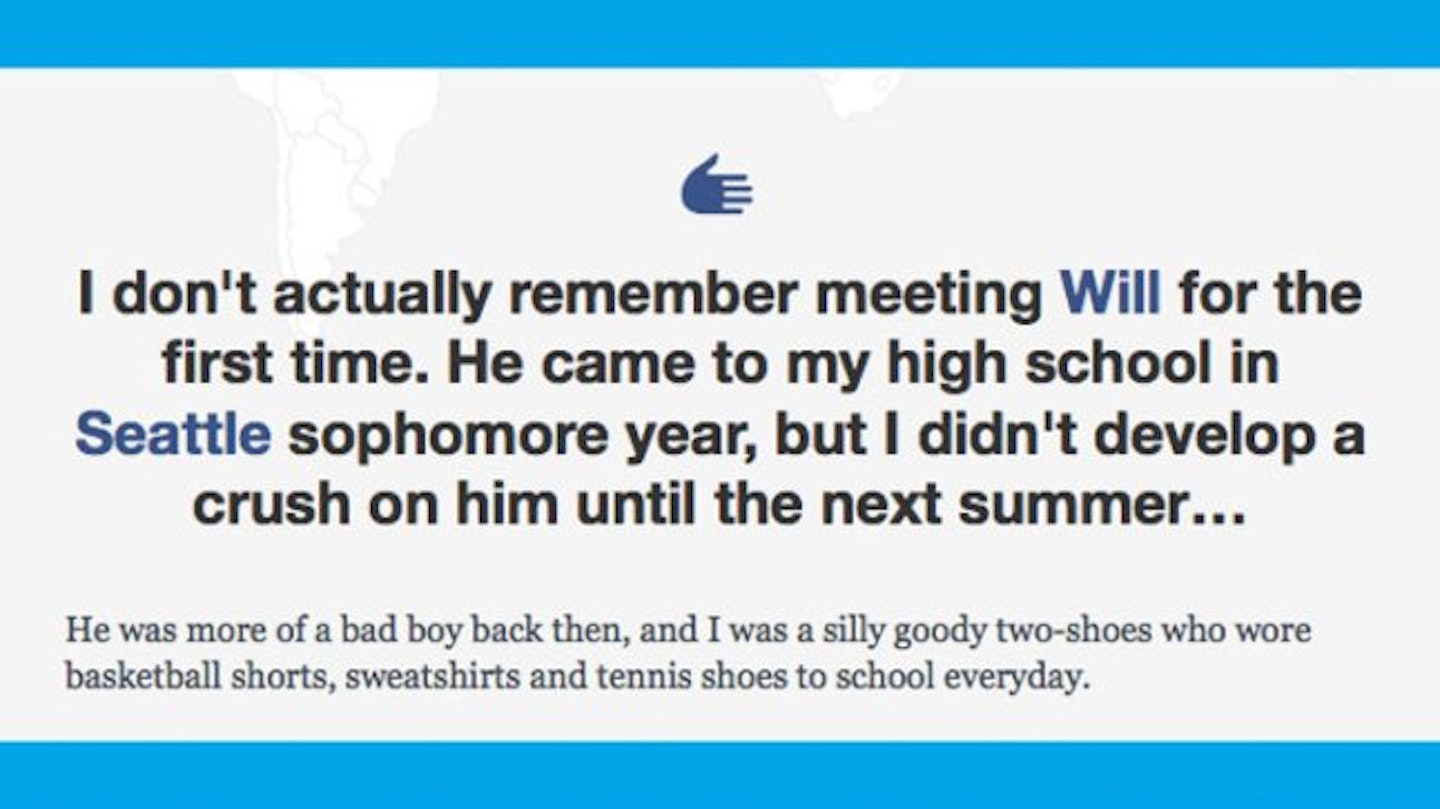 "We lost touch after graduation. I went away to school in southern California, and after a brief three weeks in college, he enlisted in the Marines.
"A year later, when I was a sophomore at Chapman University, I learned Will was stationed just 20 miles south of my campus."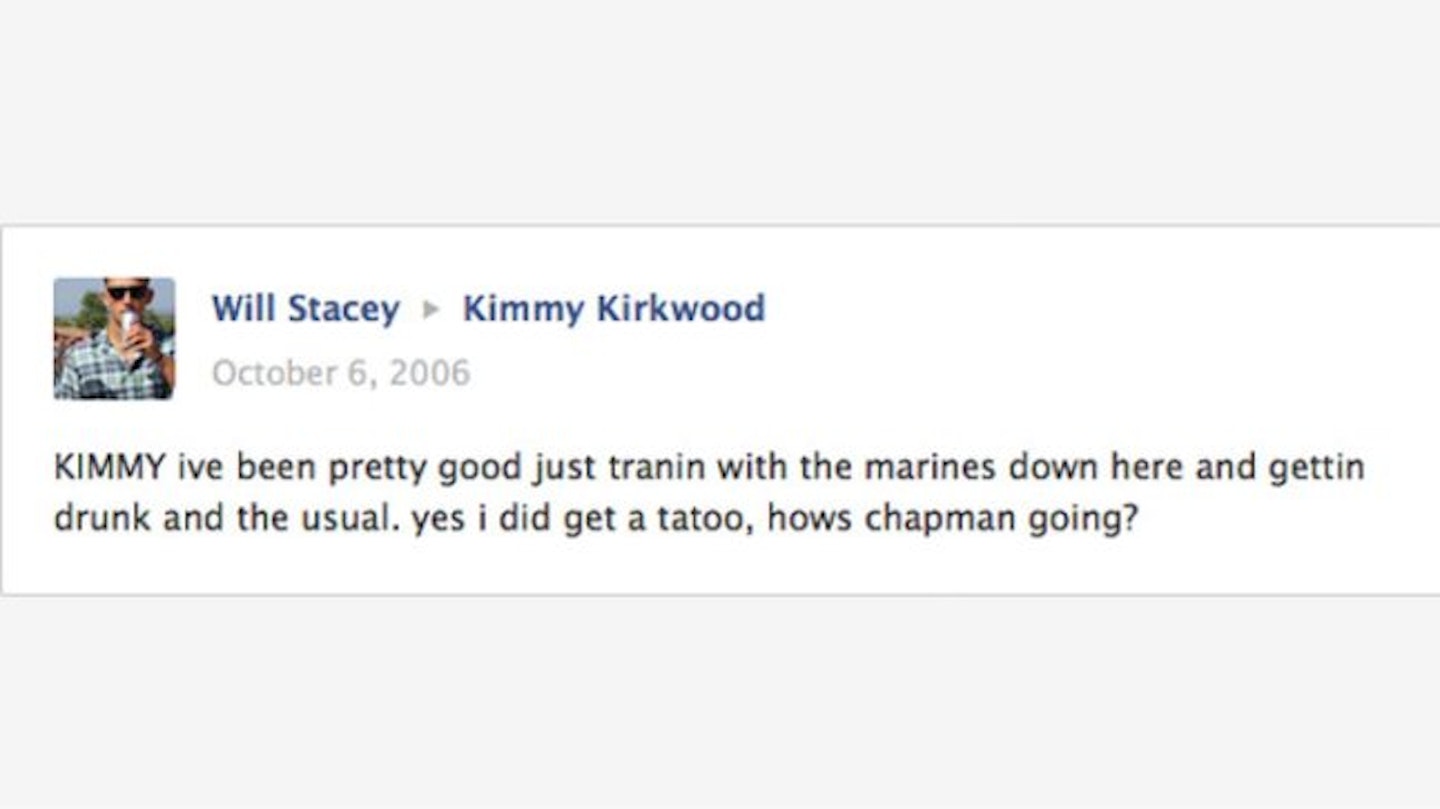 The duo met at a party, shared a kiss and then lost touch when Will headed off on deployment to the South Pacific. But, when he returned in July 2008, something was different…
"We were surrounded by people, but somehow spent the entire night together, and fell asleep talking around 5 a.m.
"From the moment we woke up a couple hours later, we were inseparable. I don't know why it worked this time, but something clicked."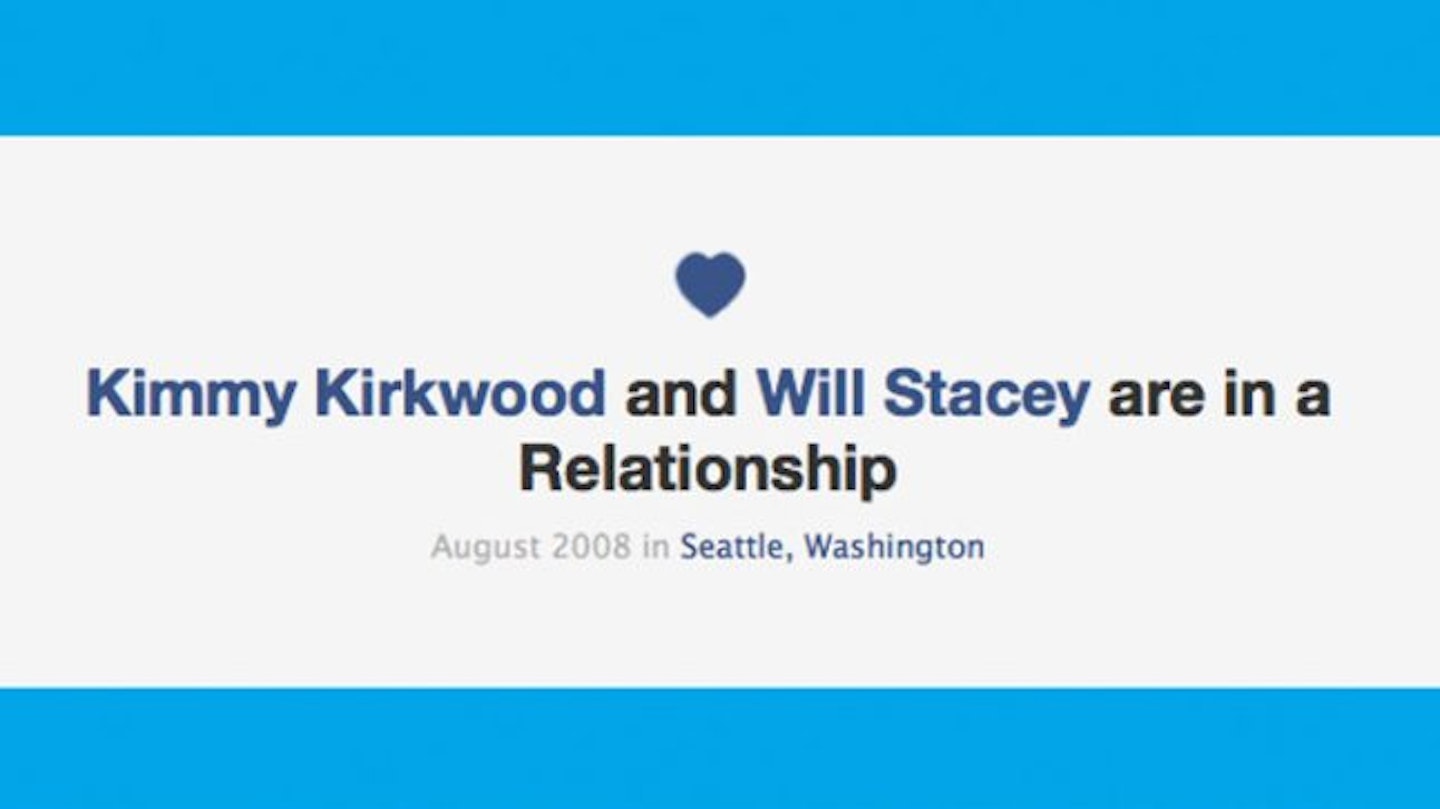 The couple had just gotten into the honeymoon phase of their relationships when Kimmy left for a study abroad program in Italy. At the same time, Will was deployed for three months in Afghanistan.
"On the day I left, he laughingly announced that because he wasn't sick of me yet, he thought we were in this for the long haul."
And the couple made sure to keep in touch…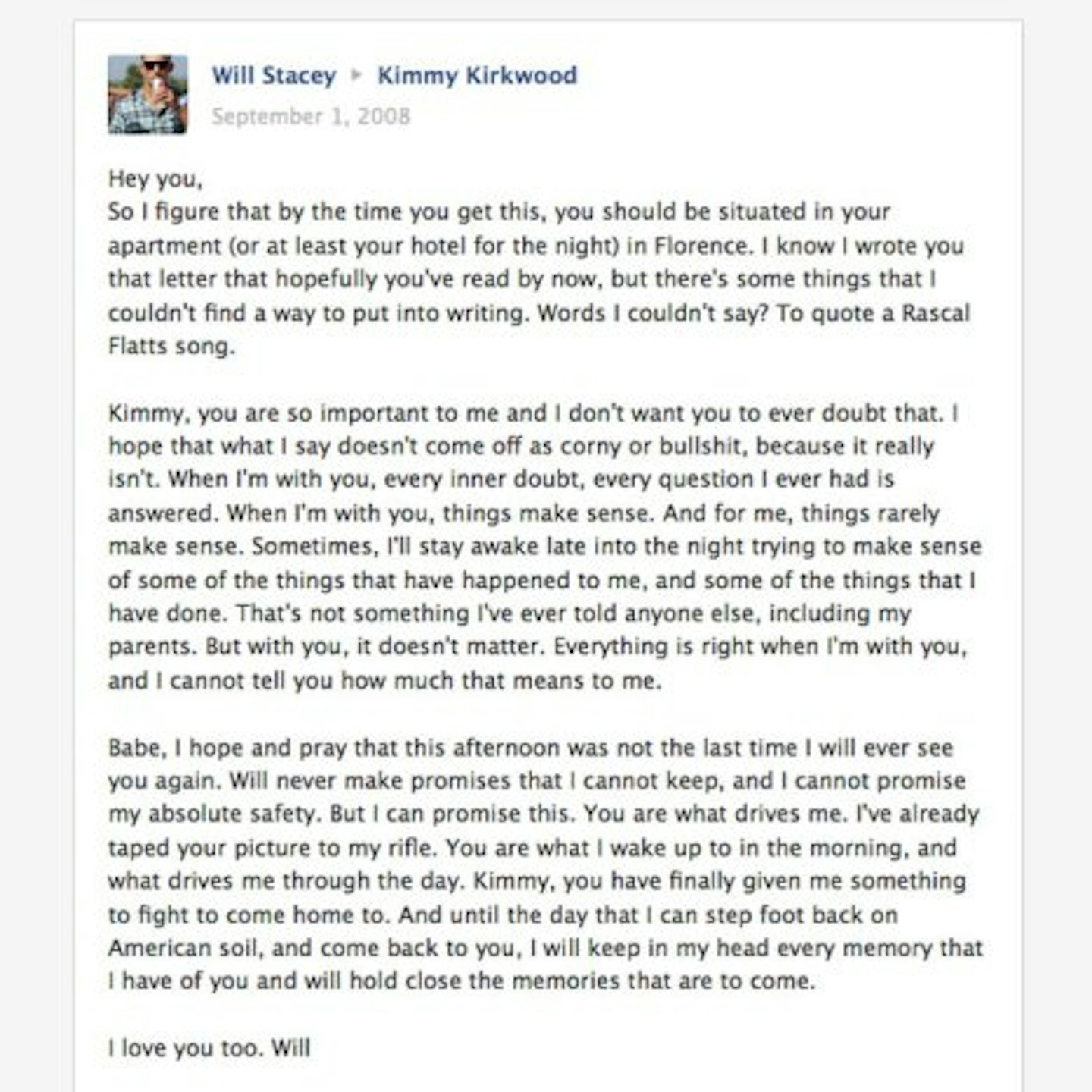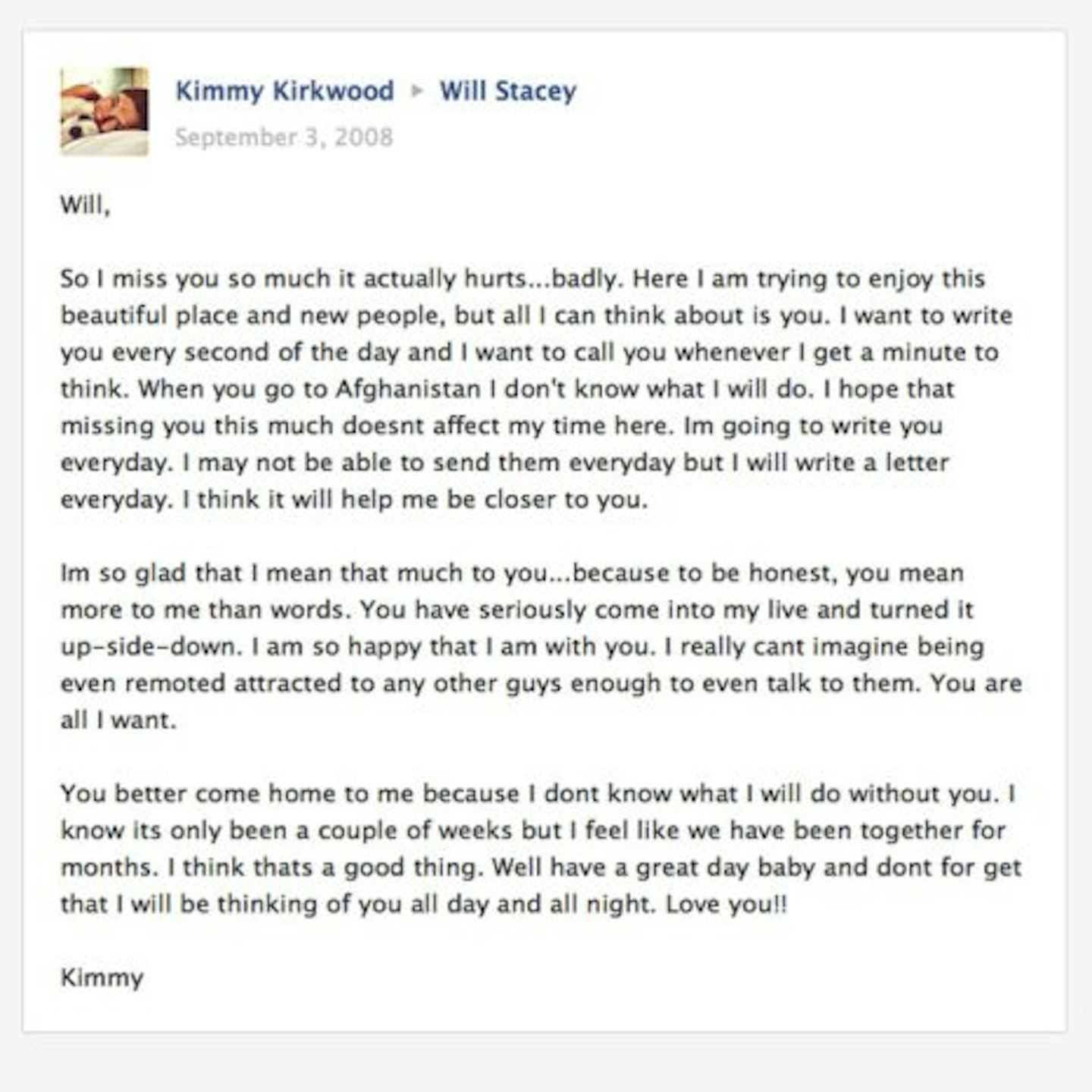 "Will returned home safely in December 2008. I arrived about three weeks later, and we kicked off the longest period time we'd ever spent together, 10 months.
"This first year of our relationship was sweet, and full of firsts. We were so excited to just be together, go on fancy dates, move in together and turn 21."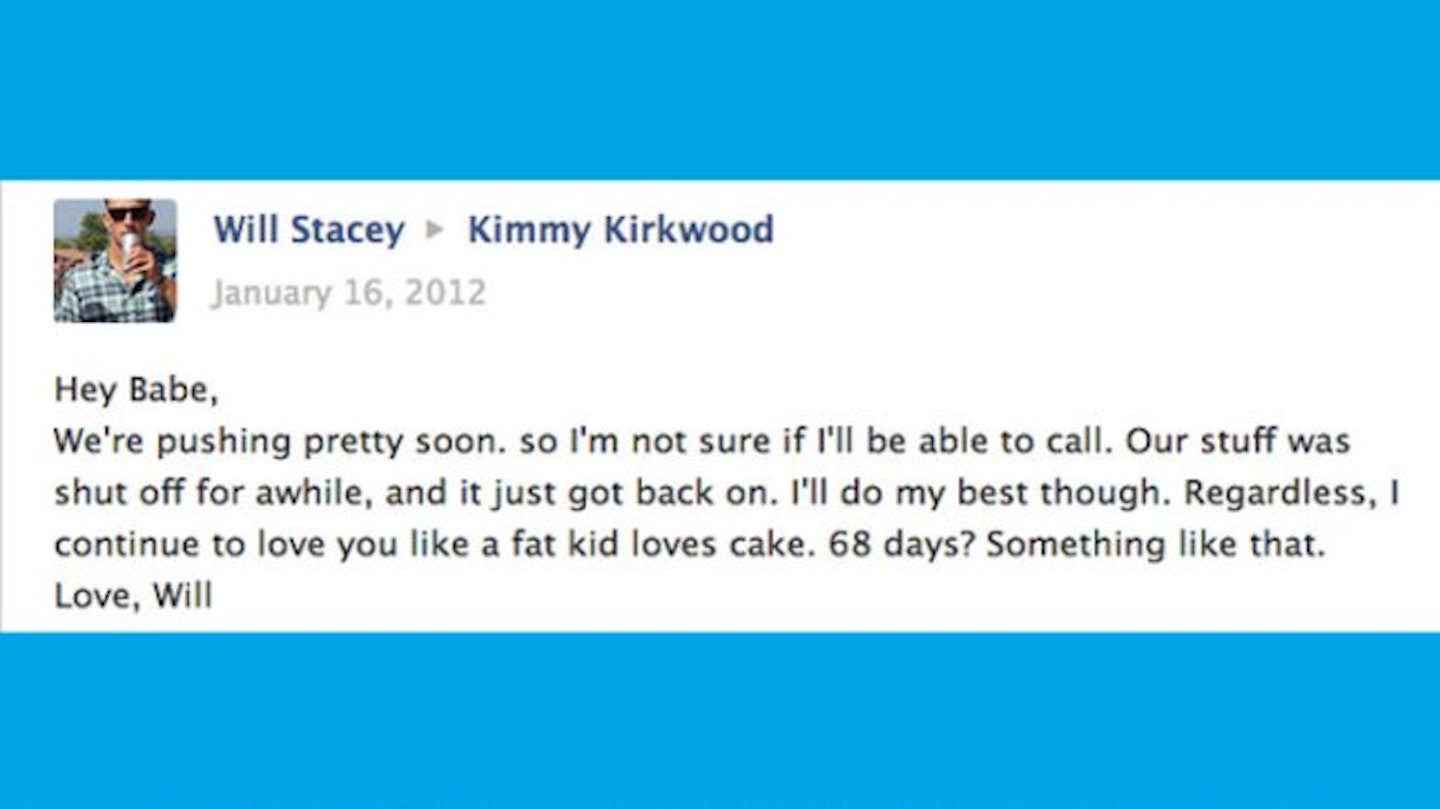 "Will lit up any room he walked into. I was a better person when we were together; he brought out a side of me I had no idea existed."
In late September 2009, Will began another seven-month deployment in the South Pacific, to train with different militaries in foreign countries.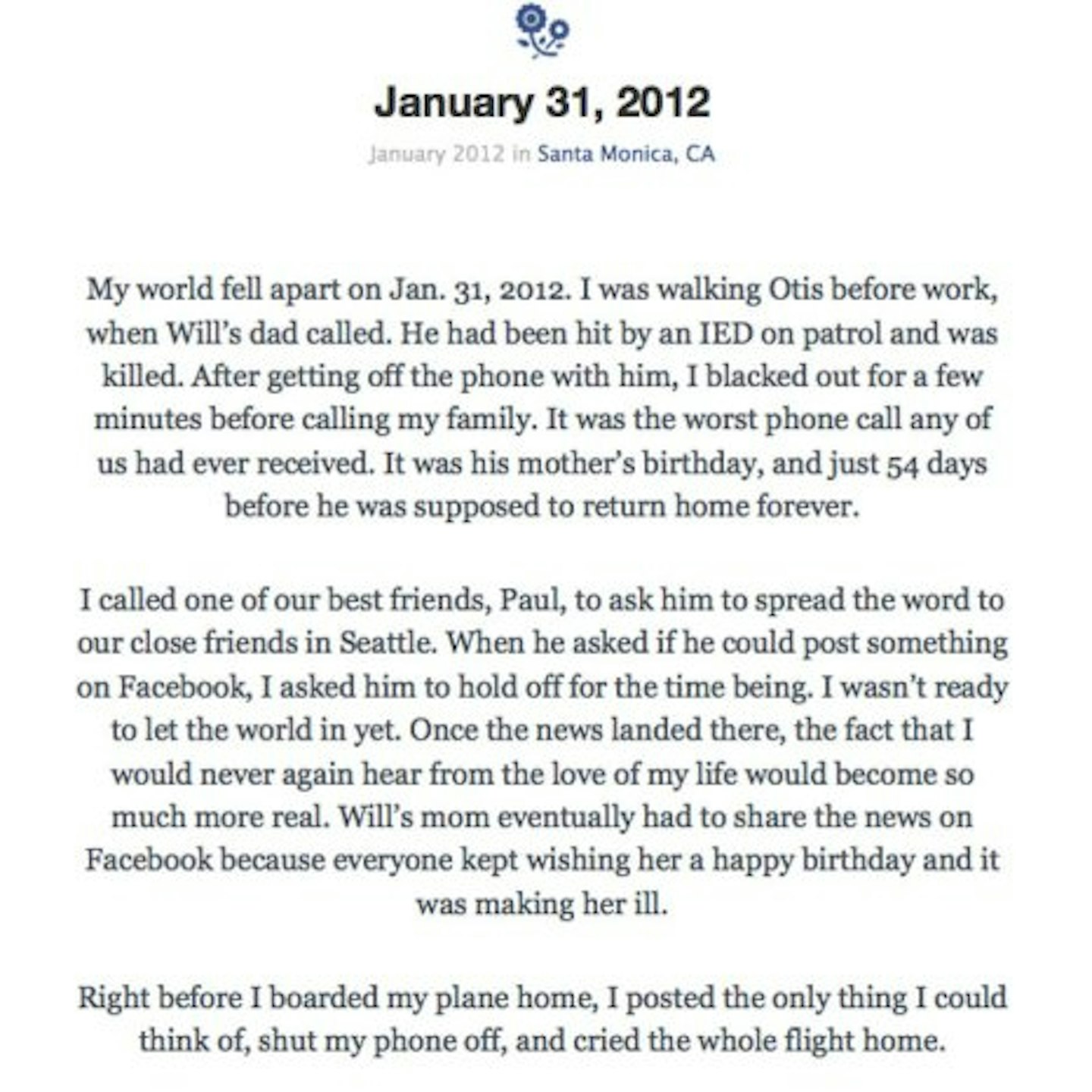 "In April of that year Will returned, and we were given another wonderful homecoming.
"His dad was able to come with him on the last leg of his trip, from Hawaii to San Diego, and all of our friends came down to celebrate his return."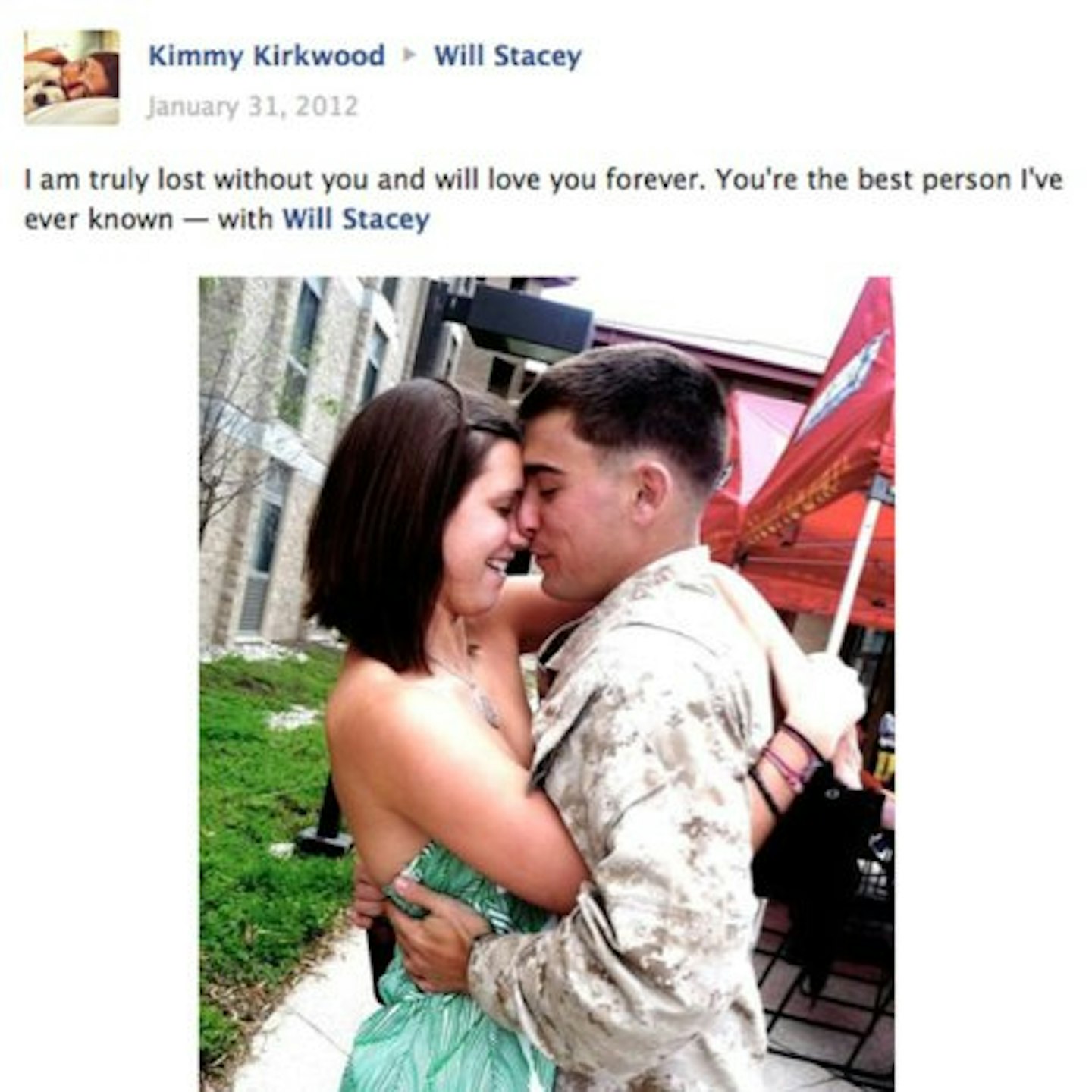 In 2011, Will left for his final deployment in Afghanistan - and the couple decided to put their engagement plans on hold until he returned.
"We had talked about getting engaged that summer, but it didn't seem like the right time.
"We thought it would be better to get engaged when he returned from Afghanistan, a perfect celebration of making it through four difficult deployments together."
Luckily, the couple were able to celebrate their third anniversary together before he left:
[ASSETHERE=image]
"I didn't go with him to drop him off at base. Instead, we said goodbye in our apartment.
"Maybe it was because of the heaviness of the situation, or that this was our first private goodbye, but Will and I stood hugging each other, crying.
"I didn't stop crying until I fell asleep."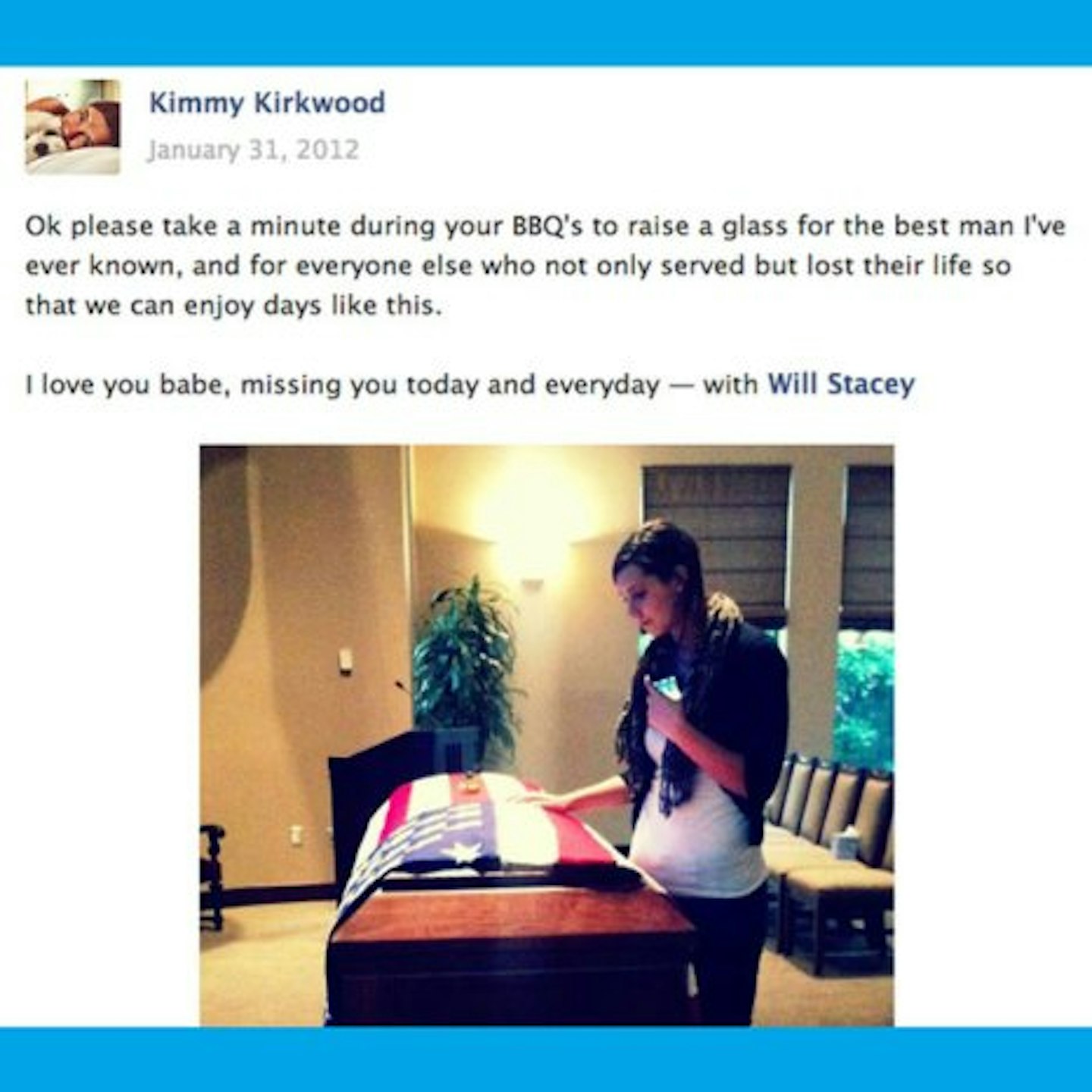 "It wasn't until Will reached the halfway point of his deployment in Now Zad that he brightened up. His messages became much happier and hopeful.
"We could see the rest of our lives in front of us, we just had to get through the next few months.
"After four deployments in three and half years, we could finally get engaged and plan a future. Our calendars wouldn't be paper countdowns ever again."
"After a few weeks, I wrote him one last message on Facebook. It just said "I love you," but when I pressed send our last conversation popped up above it. I read it, and continued reading everything else.
"There were a lot of tears, followed by laughs and more tears. I felt my heart break again and again, but I realized how amazing it was to have this reminder of who we were together.
"Our entire relationship was documented, like a digital scrapbook with letters, conversations, photos, and videos.
"Sometimes when I'm lonely, I go back and read everything he sent to me. I didn't think about it much then, but having it all in one place took on a complete new meaning when I lost Will forever."
Were you touched by Kimmy and Will's story?