Christine moved to Bristol in the late summer of 2010 to start a Psychology MA at the university. She was excited and ready to start making new friends - which is why she logged into eHarmony before she arrived.
On there, she found a kindred soul in Lloyd (they both enjoyed nothing more than cosying up in front of the telly on a weekend!) and they arranged to meet when she arrived in the city for the first time.
Things, naturally, didn't go to plan.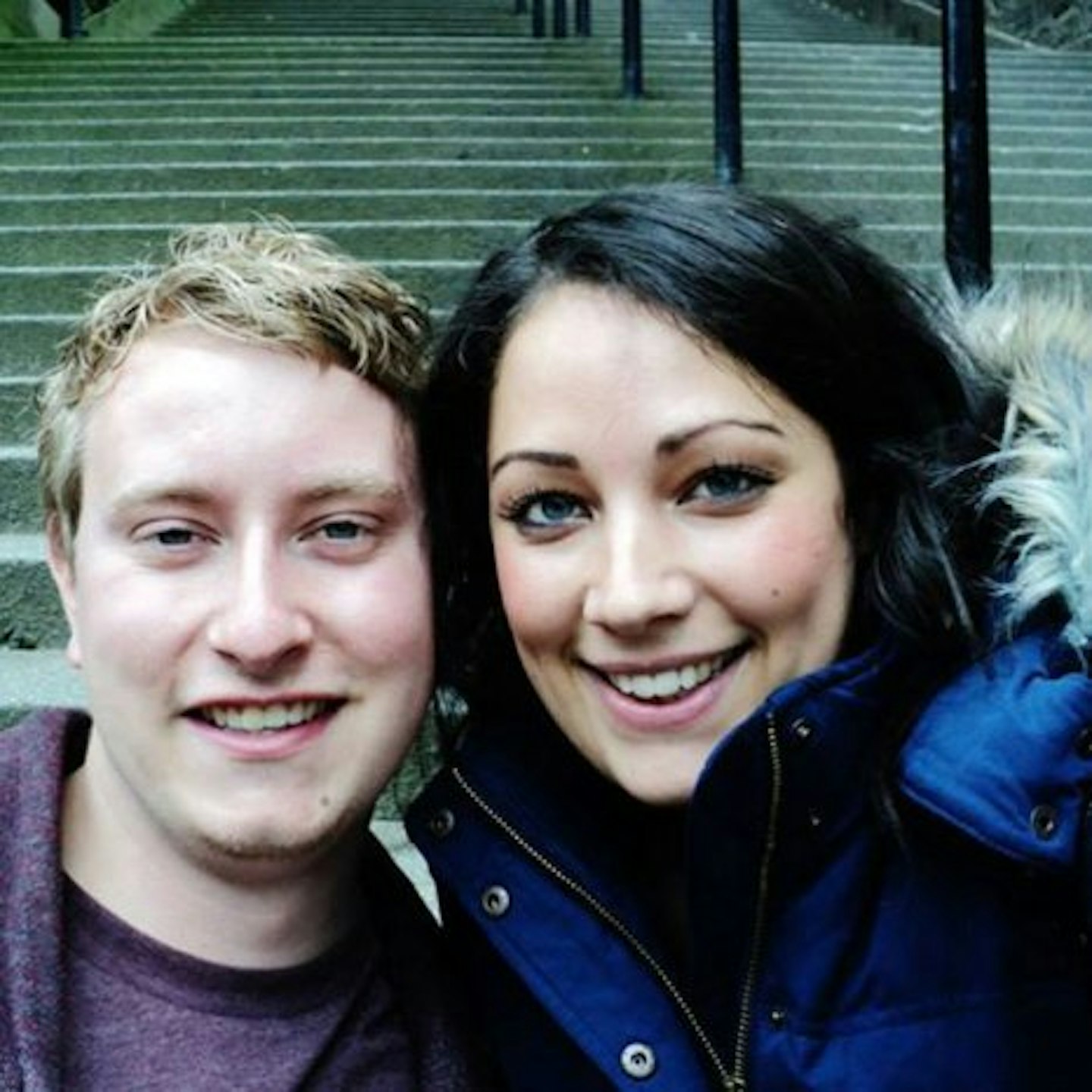 Christine, not knowing the city, ended up getting lost and arriving over an hour late to her date, with Lloyd directing her all the way on the phone. Thankfully, after a sticky start, they both started talking - and realised they got on well. Really very well, in fact.
But, just eight weeks after their first date, Christine received a call from the doctors. She'd been having tests on a lump she'd found in her breast, but had been reassured that it was probably nothing, just a cyst.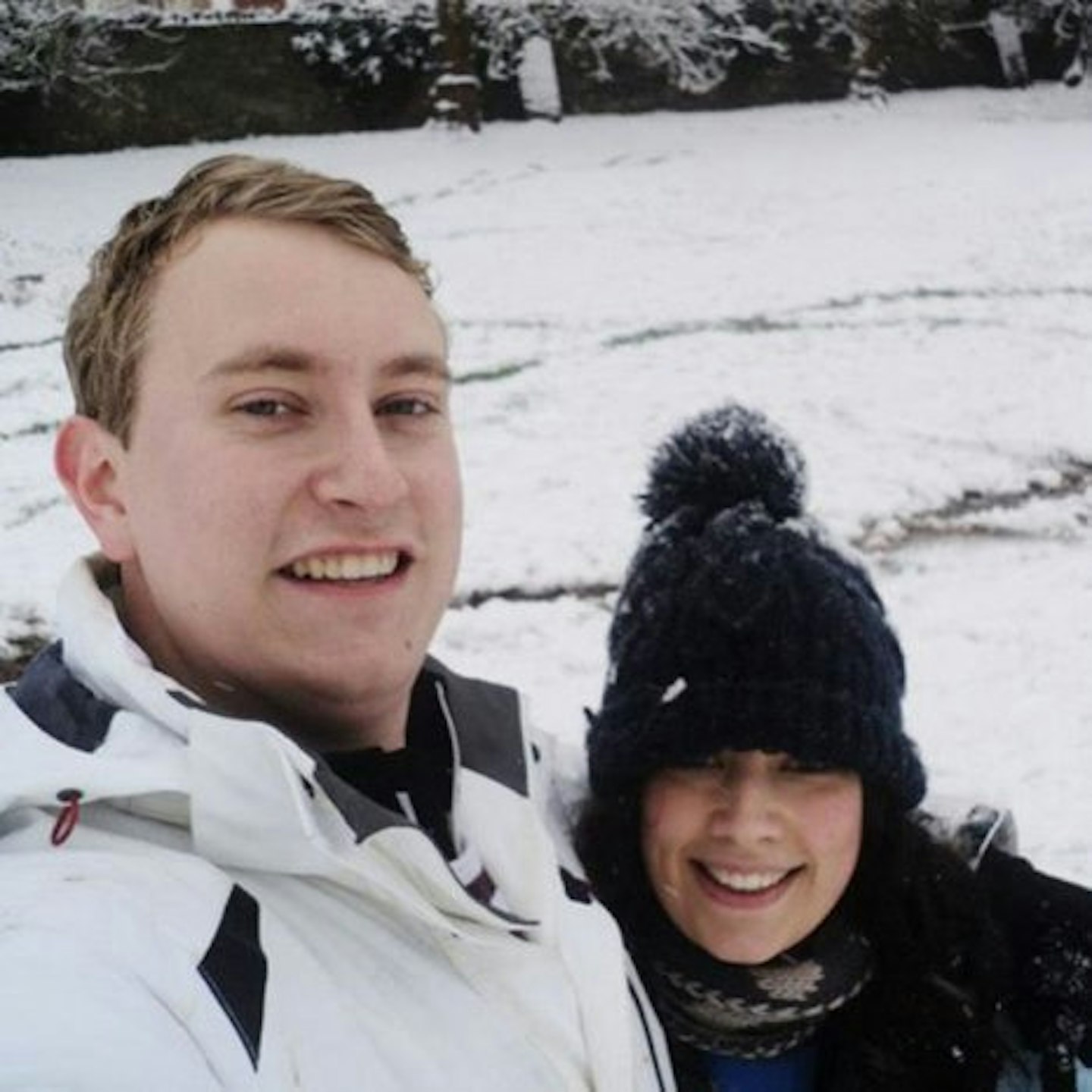 Nothing could have prepared her for the truth. She had cancer. And, as she sat there trying to take in the news, she was also told that the lump was too large for a lumpectomy - the entire breast would have to be removed.
Apparently it was a rare kind of cancer, which usually affected those over the age of 50 - and doctors told the 23-year-old she was very lucky, as it was contained and wouldn't require chemotherapy. But Christine was devastated.
Her friends rallied around her and, over a dinner of fajitas, they asked her what she was going to tell Lloyd about the operation. But Christine flatly refused to tell him anything, saying she would be "too embarrassed" to have that conversation with the 21-year-old guy she'd just started dating two months ago.
"You'll have to tell him," they pressed. "Because he's sure to notice something eventually."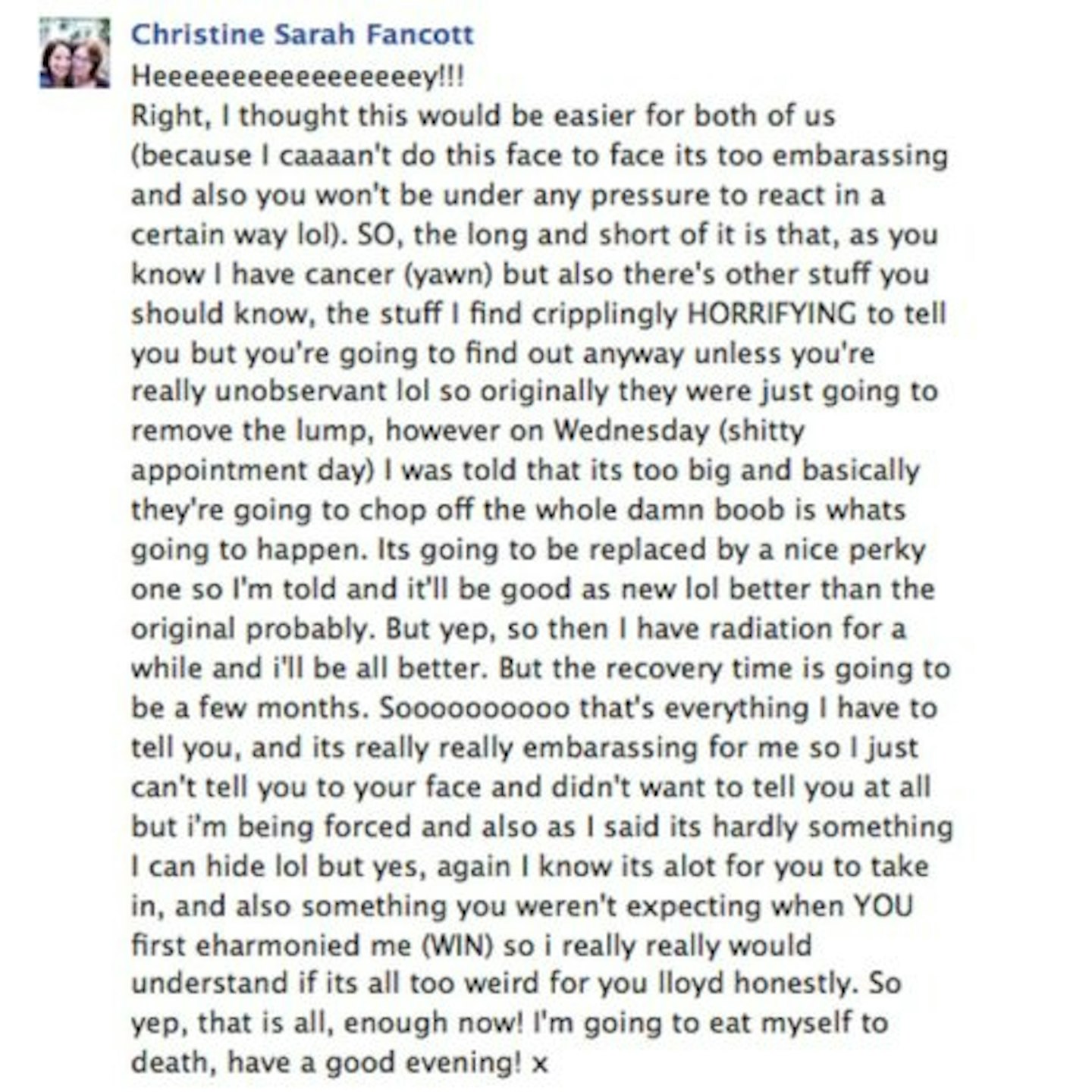 Despite their protestations that a phone call would probably be better, Christine logged into her Facebook and composed a message to Lloyd, which told him - in as relaxed a way as possible (or so she hoped) that she was going to have a very serious operation. And that she wouldn't blame him if he wanted to back out of their relationship now, while he had the chance.
She needn't have worried.
Moments after sending the message, Christine's mobile started ringing - it was Lloyd. And he was furious with her for ever offering him the chance to run; he wanted to be there with her, for every single step of the way.
And, while he didn't tell his friends immediately, his parents were in the loop:
"His mum was very concerned about me despite never having met me, but also worried about Lloyd's mental welfare too," admits Christine.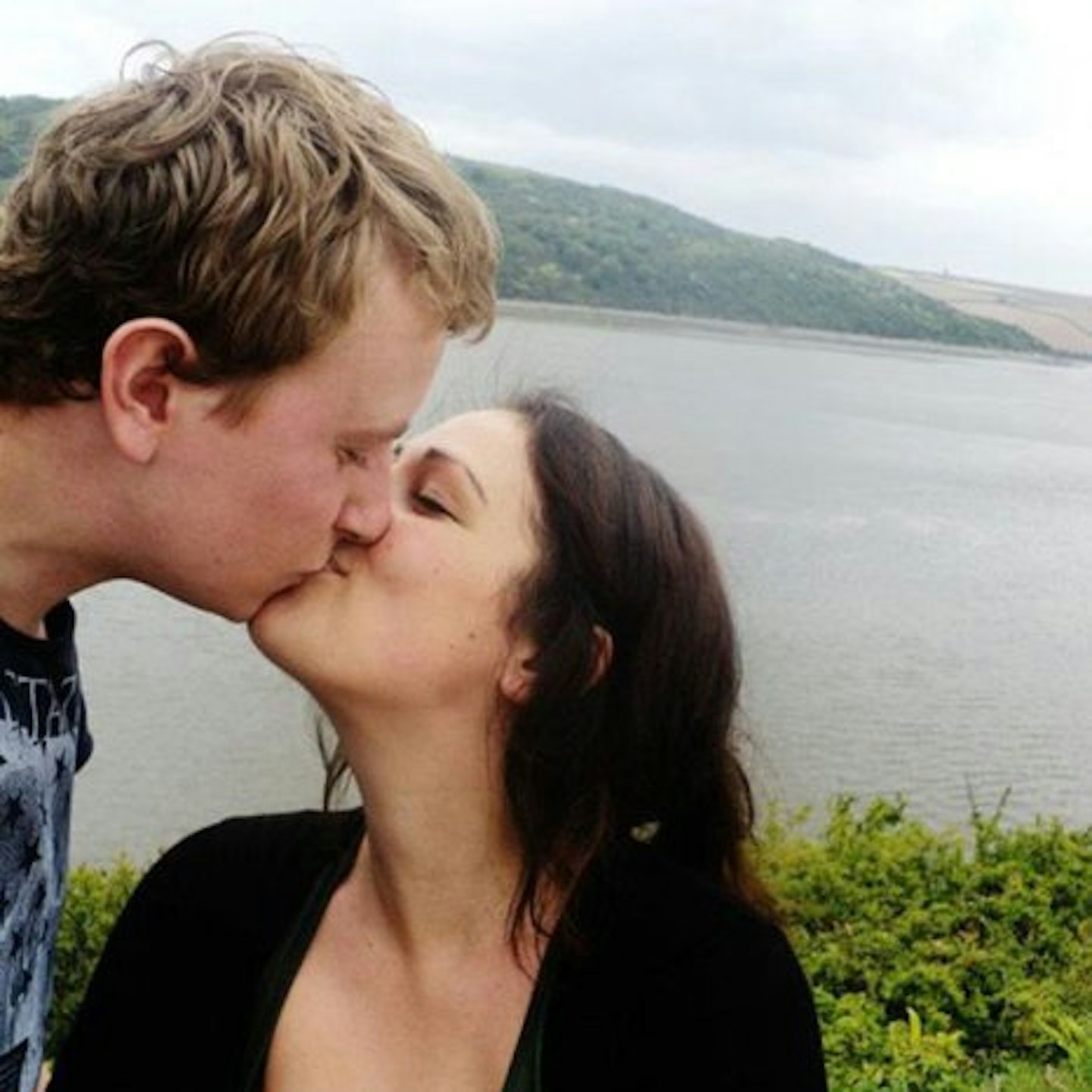 On the day of the operation, Lloyd had to meet both of Christine's parents, as well as her three closest friends, who had all travelled to Bristol to be there with her and offer their support.
"It was terrifying," confesses Lloyd. "I felt out of place because all of her lifelong friends there and I had just turned up - she'd only known me for a bit.
"I was just so worried about her."
Christine's parents returned home to Birmingham after wishing her luck and she, along with Lloyd and her three close friends, arrived at the hospital. The operation lasted several hours, leaving Lloyd waiting with three girls he barely knew - but, thanks to the situation, they all became very close very quickly.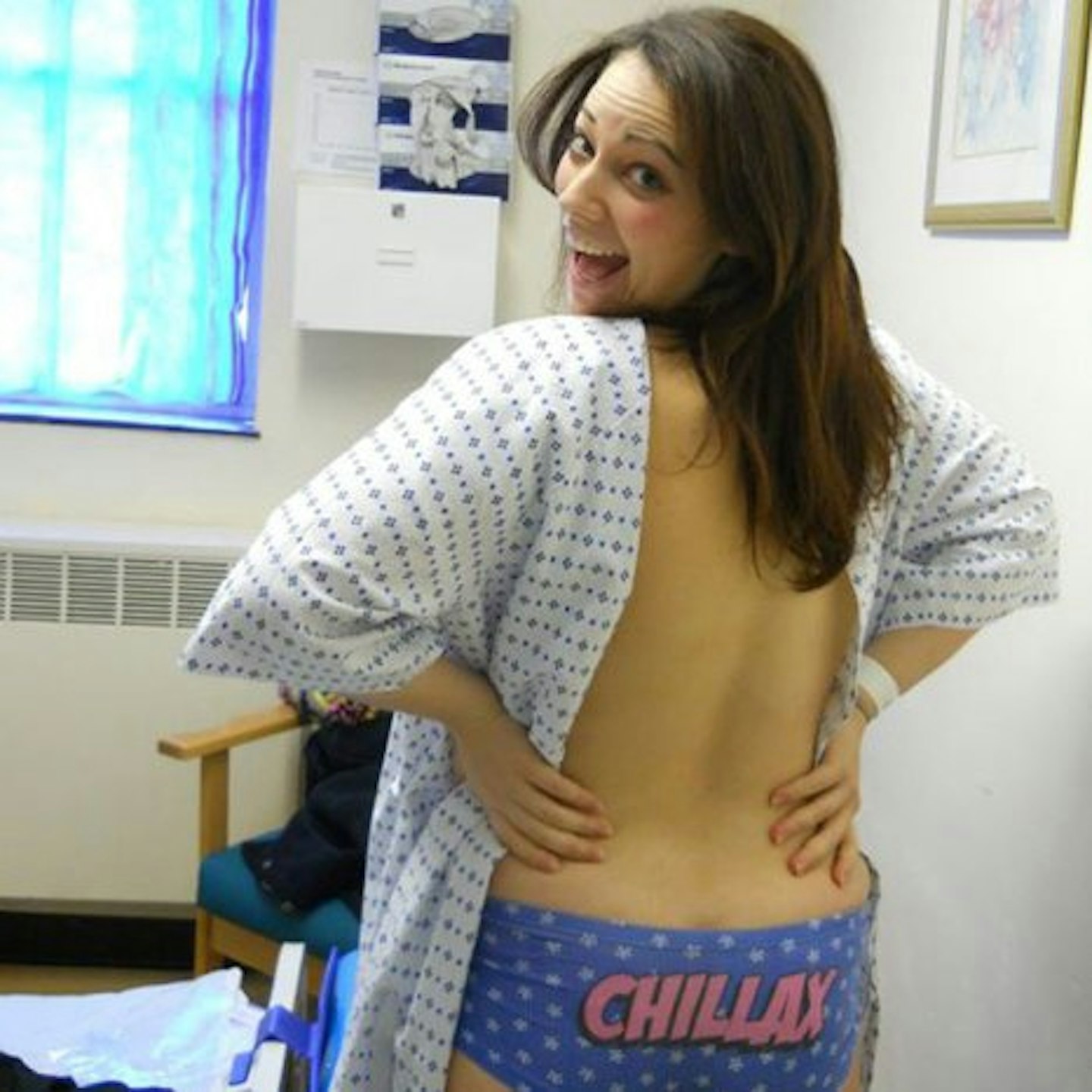 "There were a lot of tears," he admits, remembering how he saw - and reassured - each of Christine's friends as their emotions got the better of them over the day.
When Christine woke up, she was pretty groggy from the anaesthetic, so she didn't really care when the nurse told her that the results for her lymph nodes had come back clear. But, for Lloyd, it was a massive release of tension - and he was flooded with utter, utter relief.
"When I saw her wake up, I just thought 'that's the girl I'm going to marry'.
"I was so happy we were over that first hurdle safe and sound."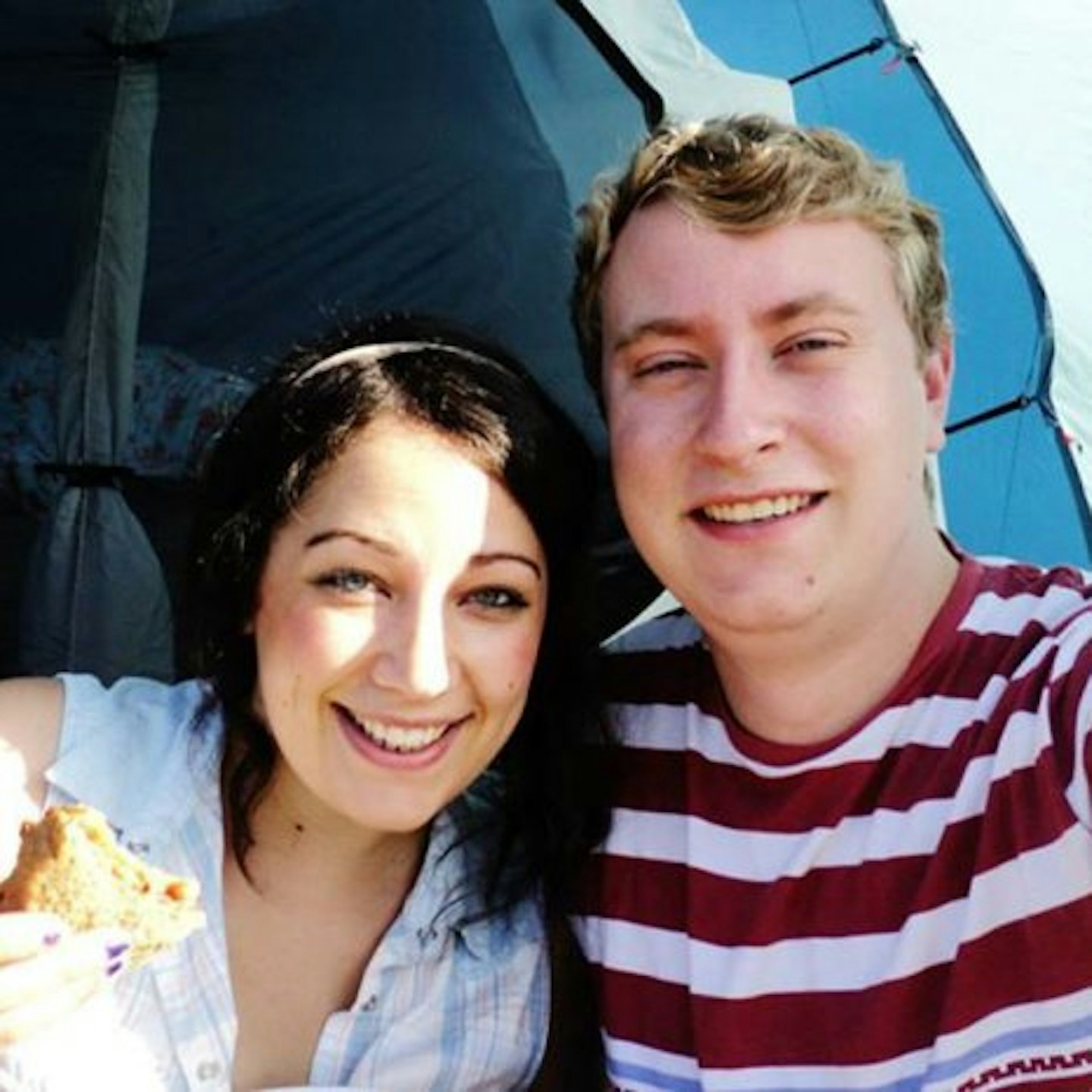 Christine remained in hospital for several days and Lloyd, whenever he could, visited her. And, when she first returned back home, her roommate answered the door to find a huge bouquet of red roses; Lloyd had wanted to make sure she felt loved, even though he could't be there until later that evening.
It was difficult at first for the couple; Christine didn't want Lloyd to see her mastectomy scar, as she felt it would put him off her.
"I was very low on self-confidence; my housemate just let me cry next to her on the morning the bandages came off, because we'd agreed tears needed to be allowed and ignored."
But, after an emergency surgery, he finally persuaded her to let him help with the dressings - and he reassured her that the scar was nowhere near as bad as she had made it out to be.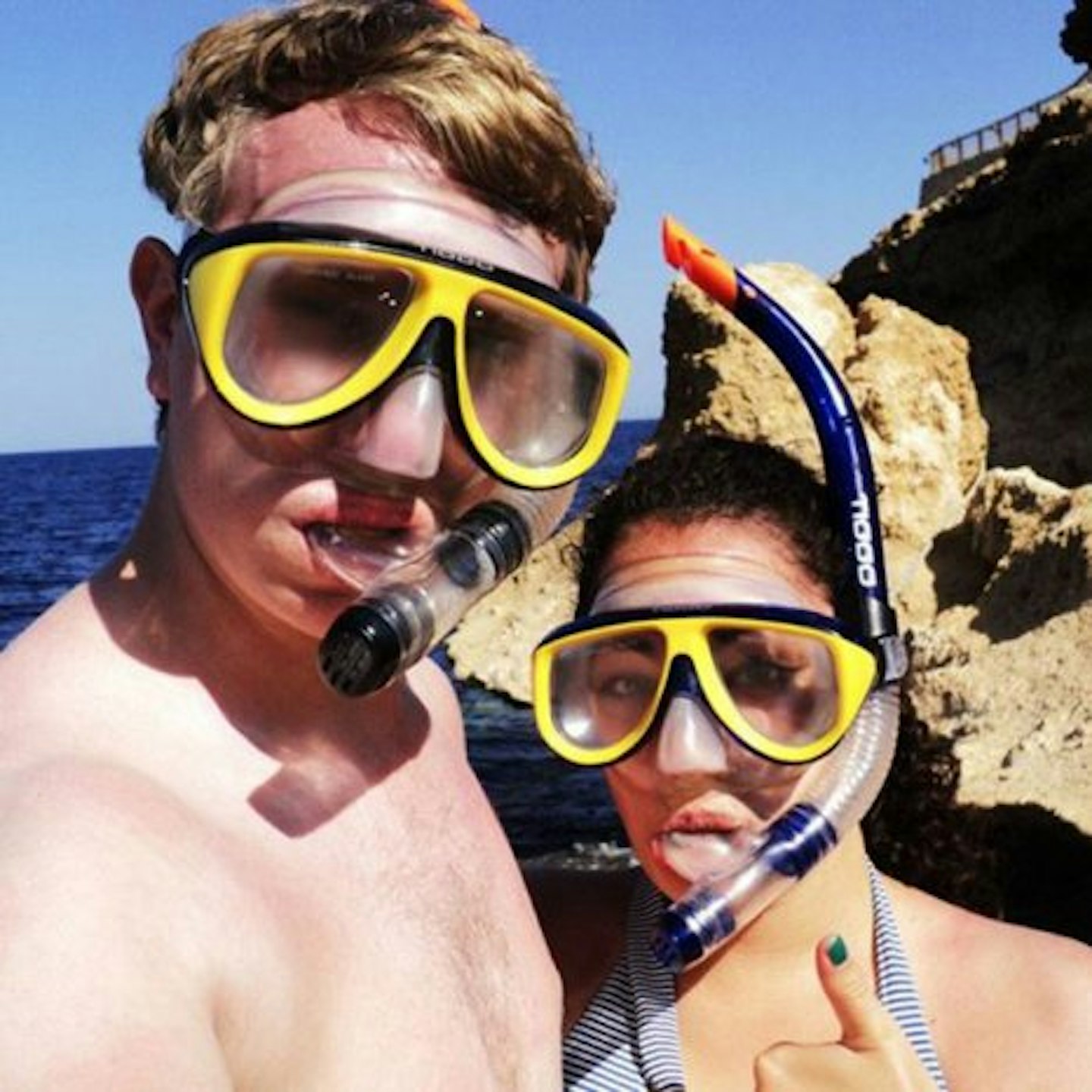 The pair continued to date, going to the pub and enjoying movie nights whenever they could, and, one day, Lloyd introduced Christine to his family.
"I was wearing a VAC machine, which making really disgusting noises as it applied pressure to my wounds. It sounded like oinking!
"At one point his godmother turned to me and was like, 'I'm sorry Christine, but is that you?'
"She thought I'd been farting all that time!"
It had been a horrendously humiliating time but, that night, the pair said "I love you" for the very first time - and things only got better from there.
After Christine had reconstructive surgery, she was left with another large scar across her belly - but she and Lloyd didn't mind this one.
"It looks like a smile," she explains.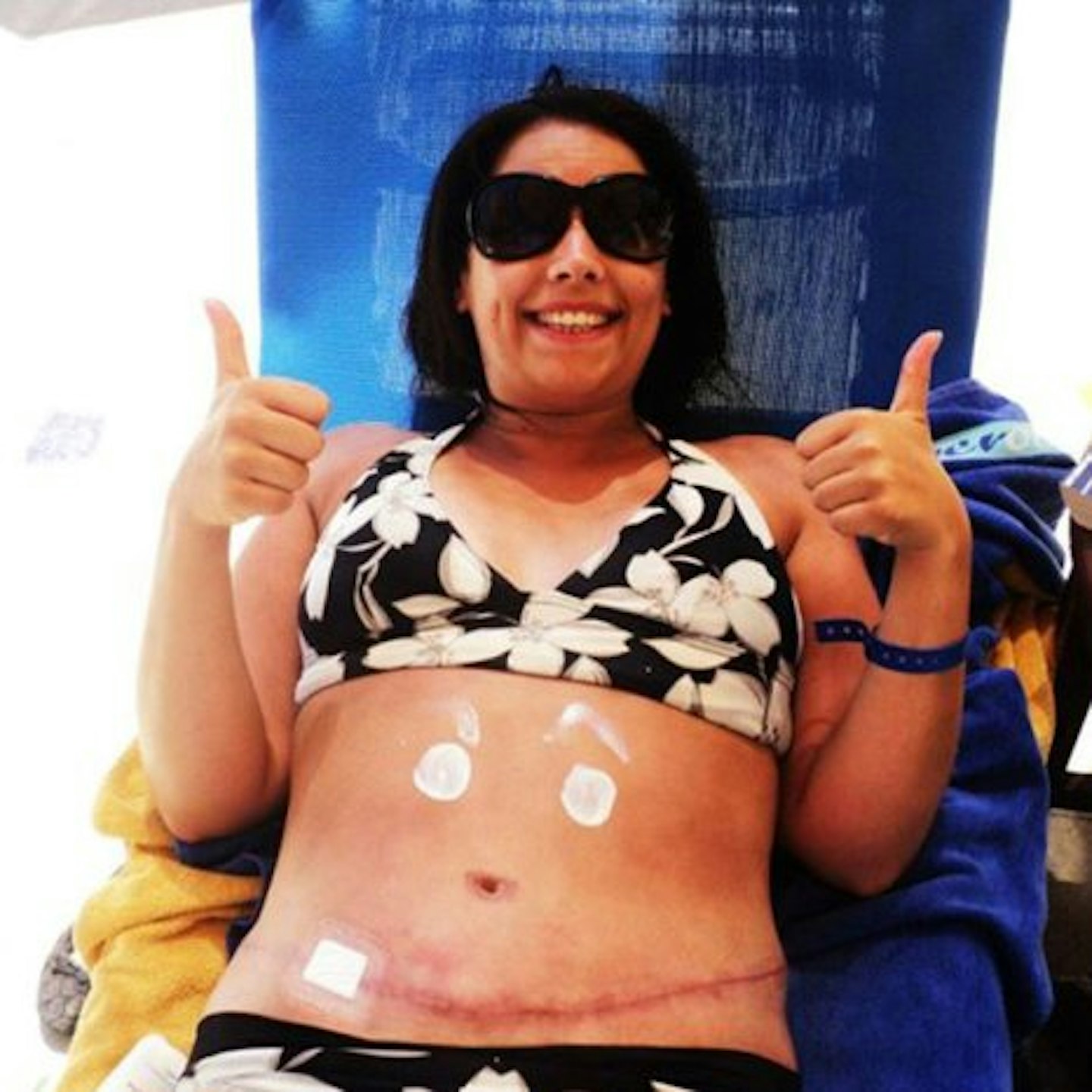 Because they'd had to get over their body confidence issues extremely quickly, the pair were extremely close - and, thanks to the fact Lloyd had spent a few very intense weeks with Christine's best friends, it made for a lovely, close and friendly atmosphere.
Now, almost three yers on, the pair are living together in Somerset and are making plans for the future.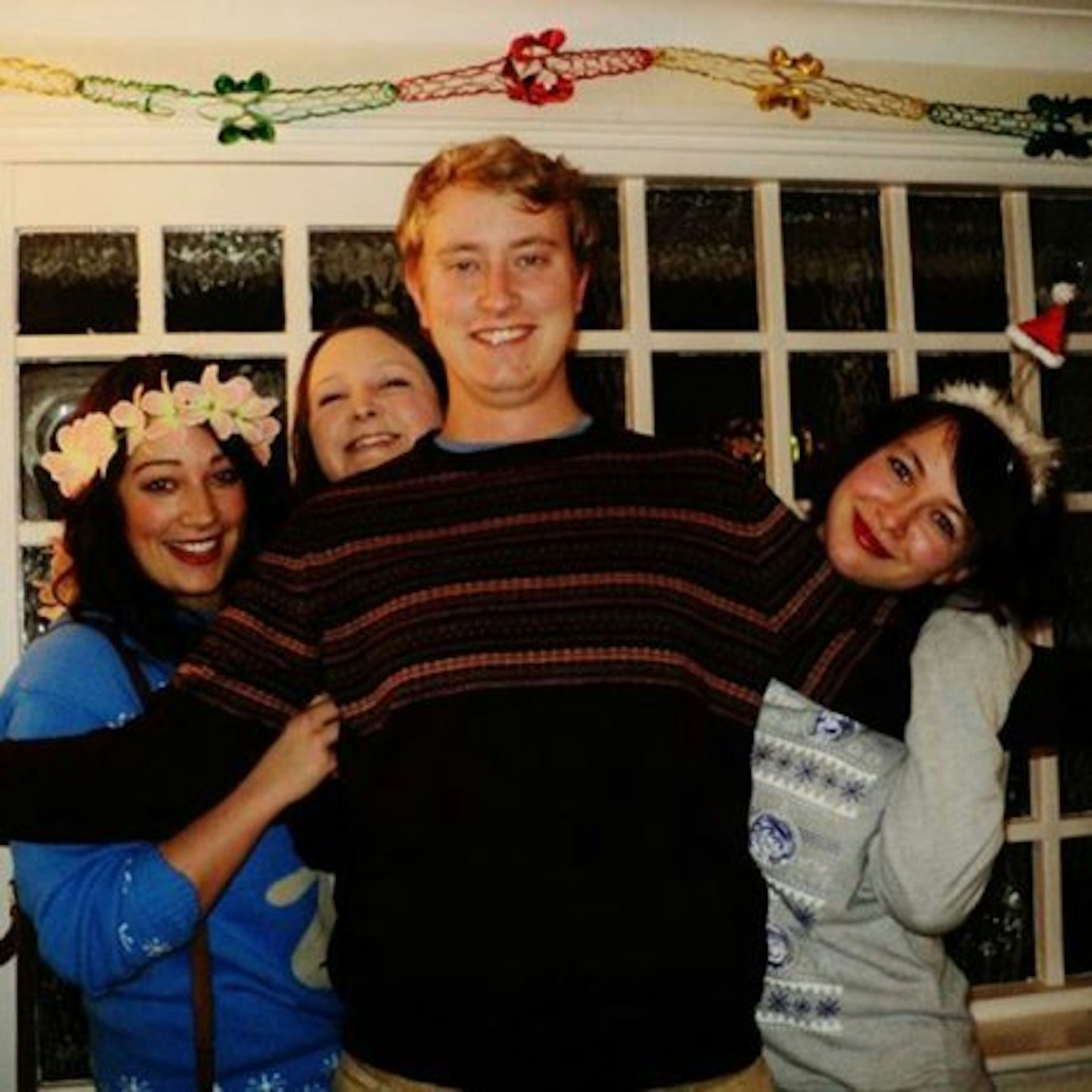 Lloyd admits: "At no point did I ever feel that I made the wrong decision for staying, no matter what happened because it was about Christine; cancer doesn't change who she is.
"I was there for her and that's because she's who I want to be with; now we have a family. We are a family. And I couldn't be happier."
We're so pleased to hear that love conquered all for these two - it sounds like they were made for one another.