The giraffe was killed with a bolt gun and then dismembered and skinned in front of crowds (including young children) at the zoo as part of a presentation.
The giraffe's dismembered body was then fed to the lions.
The 18-month-old giraffe was put down despite petitions demanding he be kept alive and offers from other zoos to adopt him, including from Yorkshire Wildlife Park.
Yorkshire Wildlife Park tweeted its sadness over Marius' death.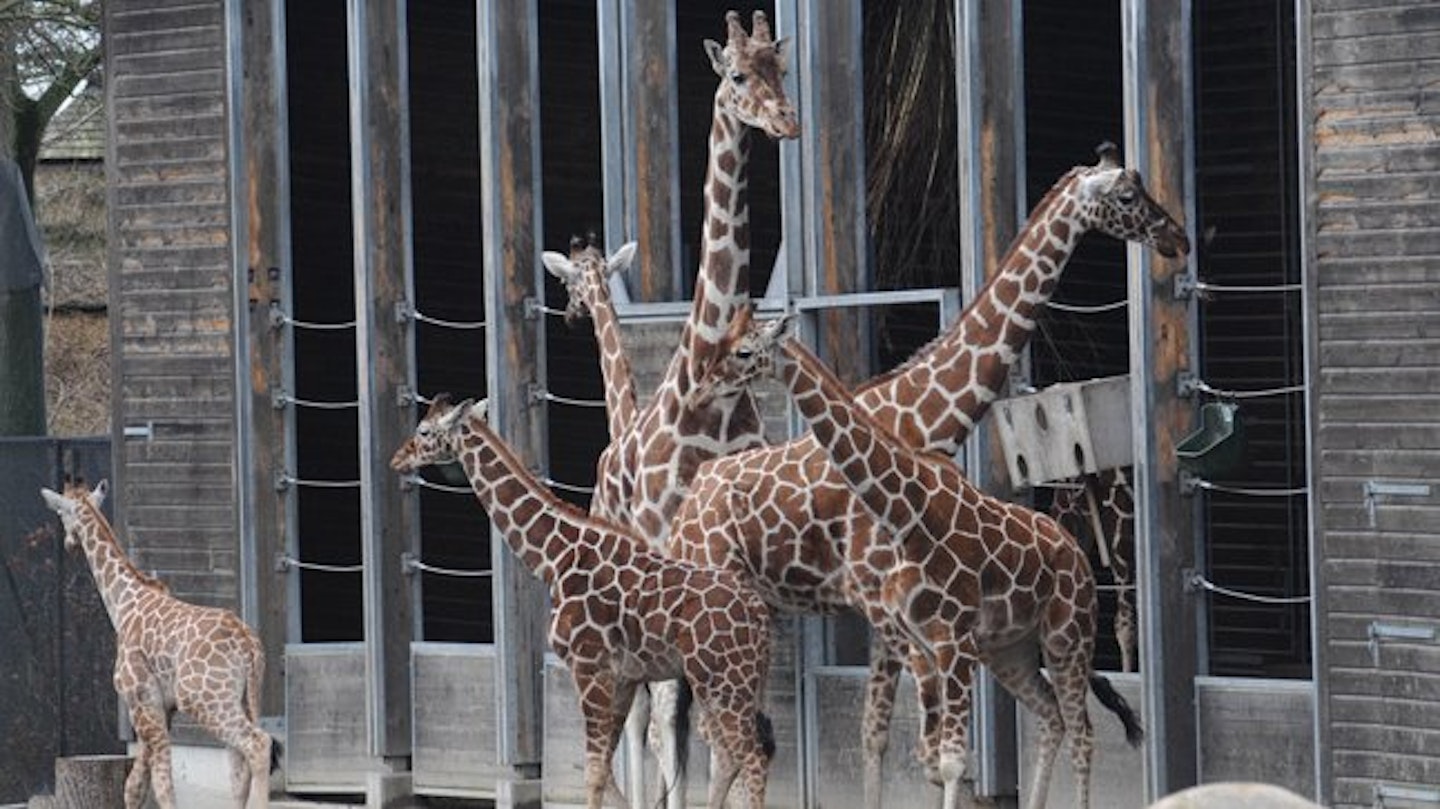 They said through their twitter account: 'Yorkshire Wildlife Park is saddened to hear reports from Copenhagen that 18-month-old giraffe Marius has been euthansed.'
'Giraffes today breed very well, and when they do you have to choose and make sure the ones you keep are the ones with the best genes.'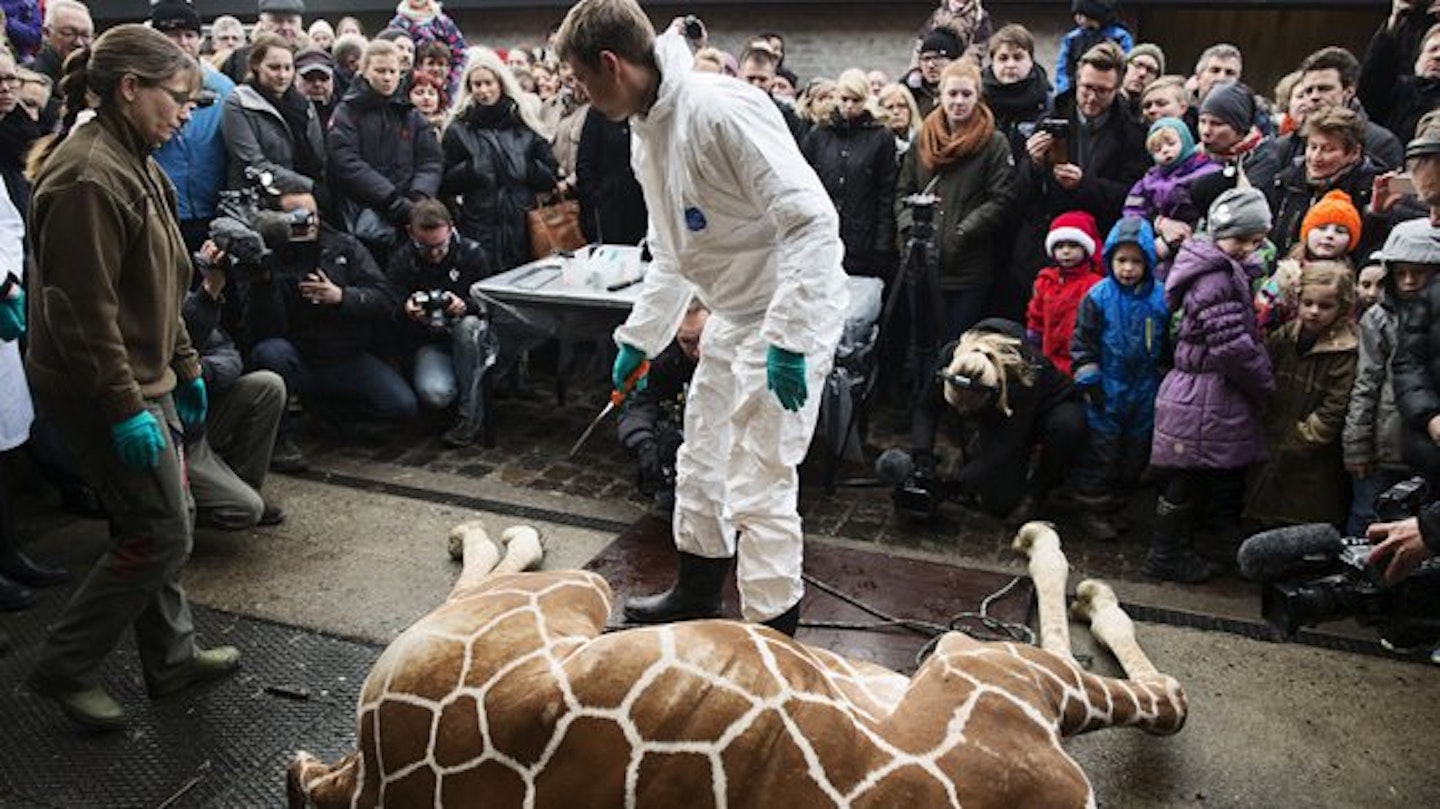 'YWP has a state of the art giraffe house built in 2012 with a bachelor herd of 4 male giraffes and the capacity to take an extra male, subject to the agreement of the European stud book keeper. One of the YWP giraffes is Palle, who came from Copenhagen Zoo in September 2012, when he was the same age as Marius.'
The wildlife park tried their best to save Marius but were unable to when Copenhagen Zoo did not respond to them.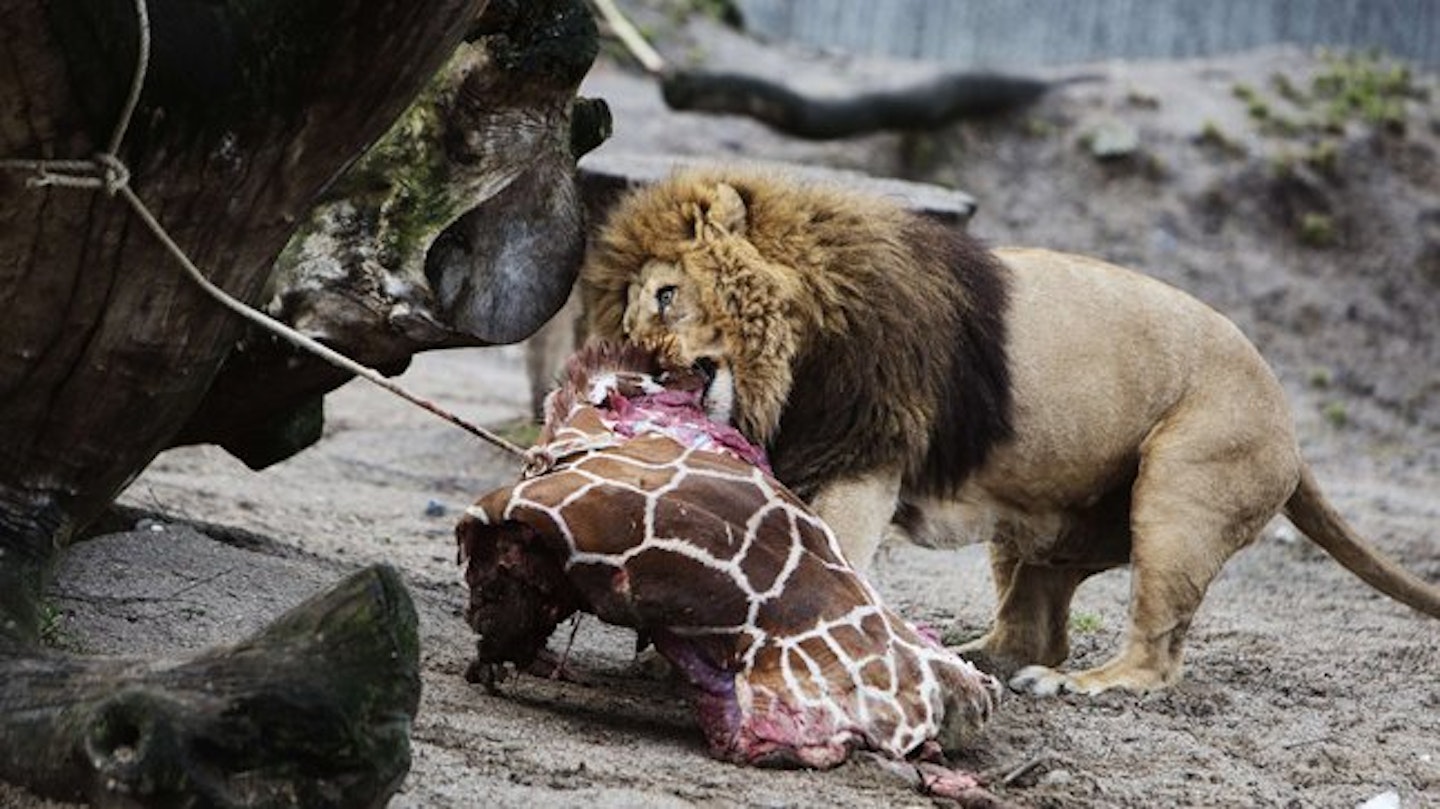 'YWP did not hear back from the zoo, but on Saturday night YWP was contacted by the Danish press and the BBC and asked if they could confirm that they had made an offer to rehome Marius. YWP confirmed that they had contacted the zoo but had not heard back.'
Many animal lovers have taken to Twitter to express their outrage at the giraffe being put down.
One Twitter user wrote: 'I hope that zoo gets closed and they get fined a lot of money or something for killing that giraffe.'