He may only be one-year-old, but little Jareem Akram has a wardrobe most adults would be jealous of. His mum, Kasey, splurges thousands of pounds on designer goods for the tot, including a £750 Versace chain, a £925 diamond-encrusted bracelet and a £1,000 solid gold dummy.
Despite the extravagant costs, single mum Kasey, 32, wouldn't have it any other way. She says, "Jareem is the loveliest little boy in the world, and I only want the best for him. Whatever he likes, he gets. Spending money on my boy is my choice, and I would never dream of letting him go without."
The stay-at-home mum, who has worked as a dancer and a model, previously had no interest in having children. But when Kasey unexpectedly found out that she was pregnant in 2020, she soon came around to the idea. She recalls, "At the 16-week-scan, I found out I was having a boy and cried with happiness. I knew immediately that I would treat him like a prince."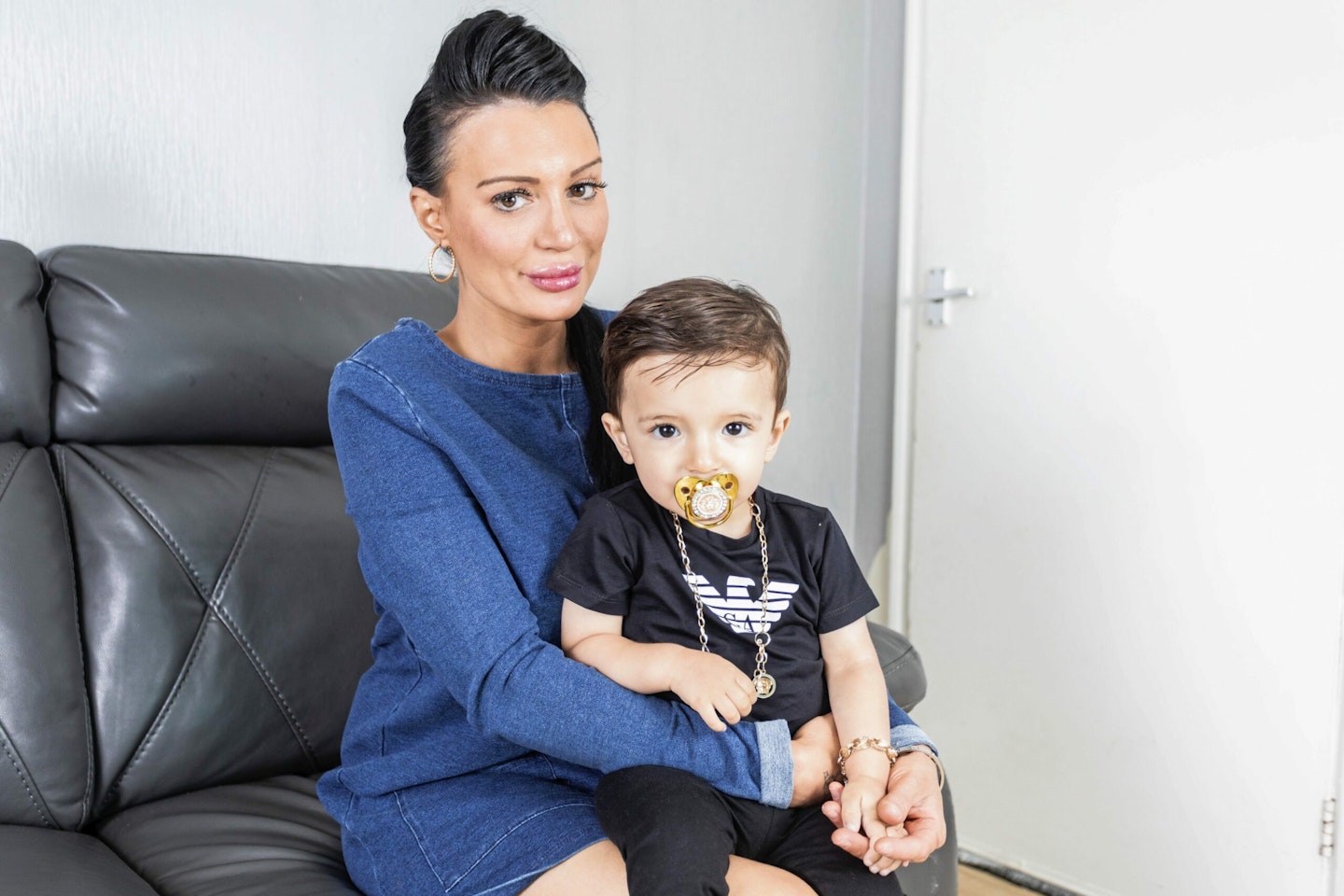 At six months old, Jareem received his first designer outfit from Dolce & Gabbana, which was followed by Burberry gear and gold jewellery. Kasey has since bought him Porsche, Land Rover and Mercedes Benz ride-on cars, as well as a £350 tractor bed and a £600 toy castle for the garden. She says, "I find that the quality of designer clothes is better, and they don't shrink in the wash. It's lovely for him to look nice and dress well."
Kasey spends up to £1,000 a month on Jareem (which would equate to around £23k during his lifetime so far), which she receives through benefits and from her son's father. Kasey says, "Although I'm not with Jareem's dad, I'm fortunate that he likes to treat his son and is able to give us money if I'm struggling to afford things – especially during the cost-of-living crisis. But I'm smart with my money. I always batch-cook meals and put away spare pennies. I buy Jareem's clothes a size larger, and the cash that I used to spend on myself now goes to him. I don't smoke or drink and haven't been on a night out for a year. I dye my own hair and buy my clothes from charity shops.
"In the past, I've eaten from food banks and been homeless. I'm entitled to my benefits."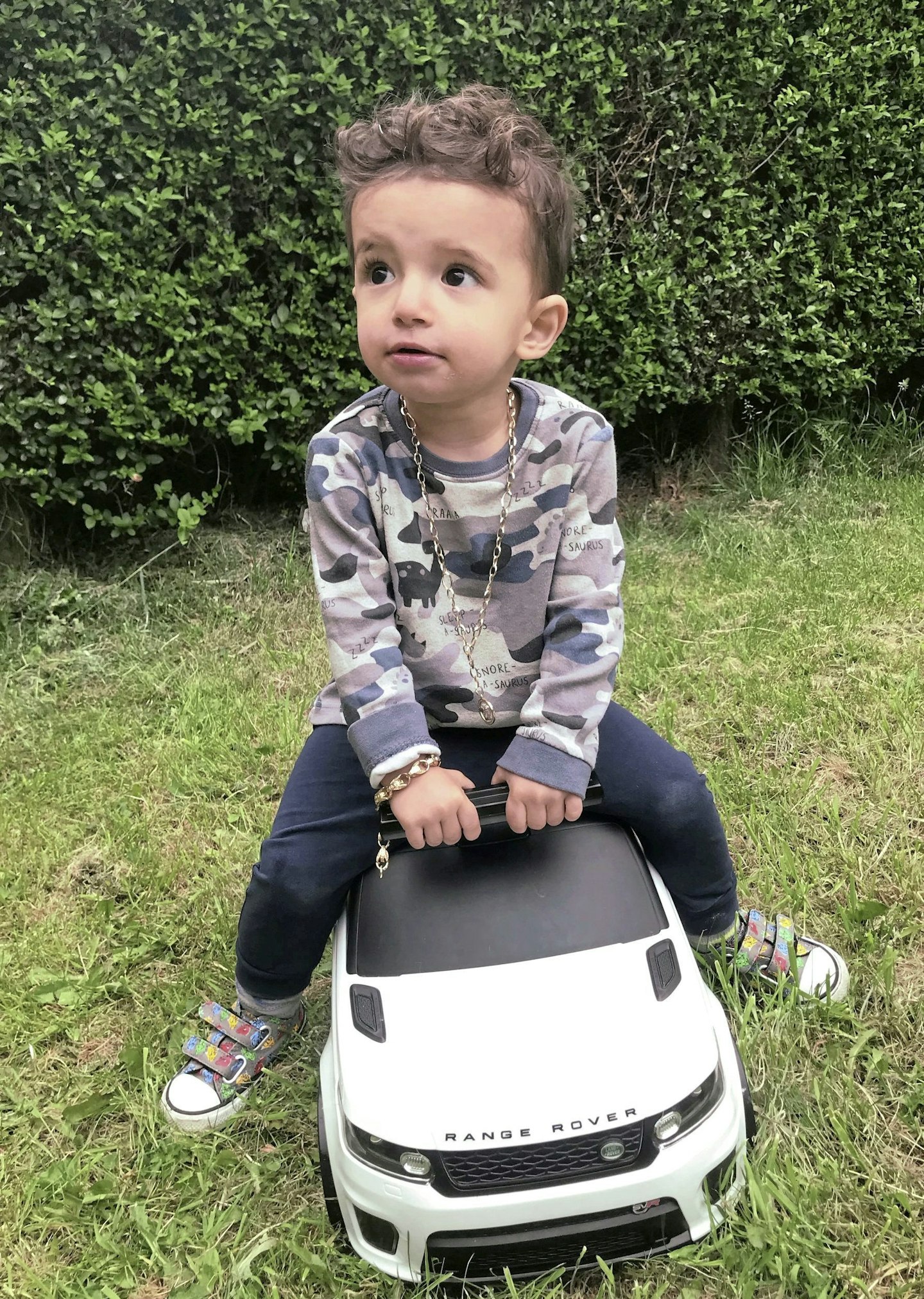 Jareem, who turns two in October, starts the day with a home-cooked breakfast of fruit salad or smashed avocado with poached eggs on brown toast, which Kasey brings to him in bed. She says, "I'll do that every day until he leaves home. He's got a very grown-up palette, so we eat the same food. He loves olives and carrot sticks. His food is all organic, and I don't let him drink tap water because I have no idea how dirty the pipes are."
The pampering continues into the evening, as four times a week, Kasey – inspired by Ancient Egyptian queen Cleopatra – bathes her son in milk and honey to moisturise his skin, as well as applying wrinkle cream to his face and putting coconut oil in his hair. Before bed, he has a baby massage before settling in to watch Peppa Pig on the TV, which has been relocated from the living room to Jareem's bedroom. Kasey says, "His skin and hair are so soft, and when he's old enough, he'll drink marine collagen shots like me. It's good for the skin and will keep him looking young."
Once a fortnight, Jareem gets his hair cut by the manager of the local barbershop, and also goes with Kasey to the nail salon, where he is treated to a mini pedicure.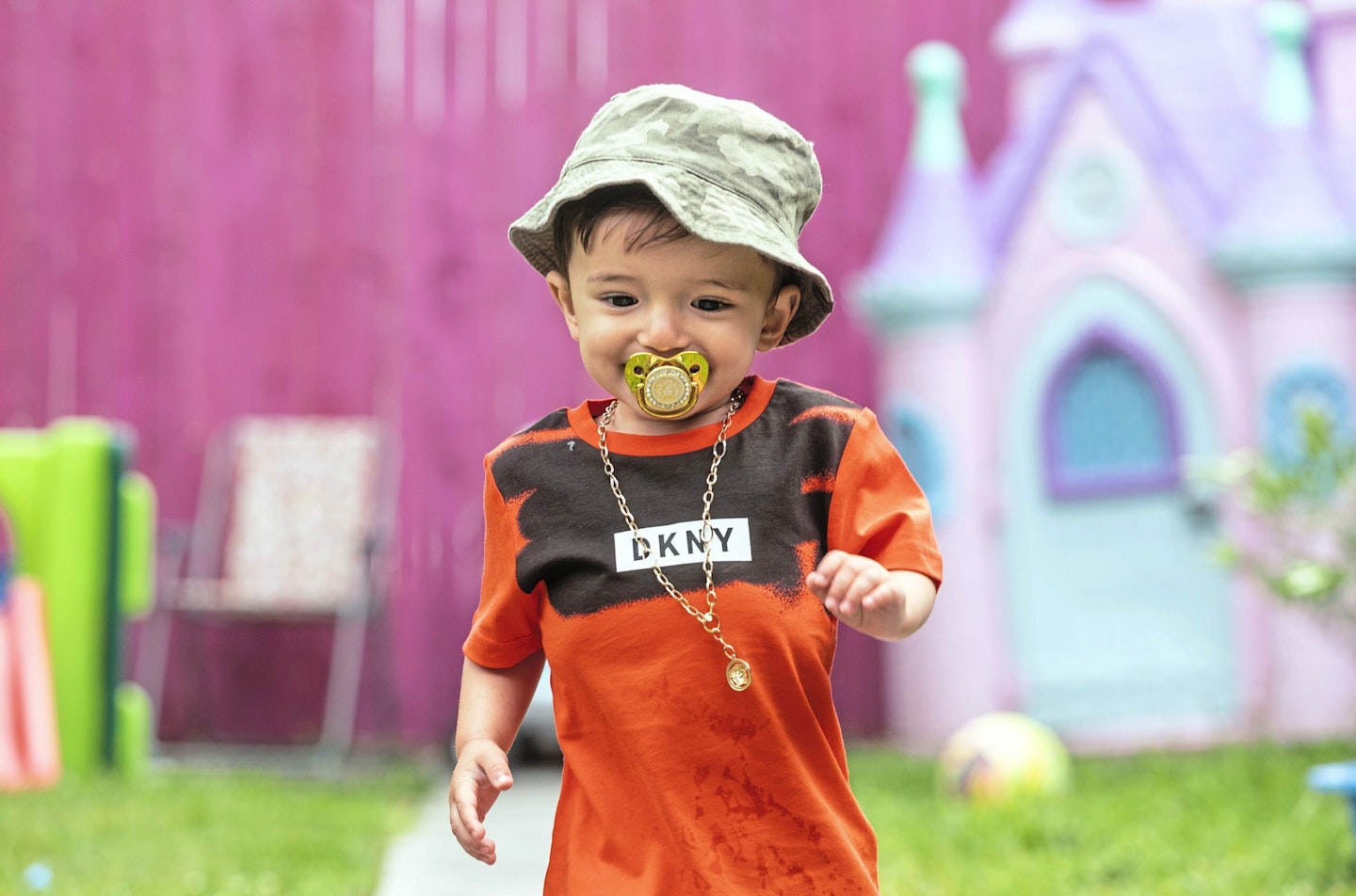 Kasey has fallen out with some of her friends over her excessive spending, but as she regularly babysits their children, she doesn't see why they're concerned. She says, "Their kids love coming round mine to play. When it's home time, they grab the banister and scream because they don't want to leave.
"My family has mixed opinions. Jareem has never met my mum, as we're not close, and a family member once called me 'disgusting' for spoiling him. Some of them think I'm too over the top, but they also find his outfits really cute."
Kasey, who lives in Sheffield, has also received cruel comments online, including shocking theories that Jareem will grow up to abuse women, because he's used to getting anything he wants. Kasey argues, "I think it's disgusting, but I know the trolls are just jealous. Yes, I spoil Jareem, but he's a good boy with a big heart.
"He says 'please' and 'thank you', and adores people. He gives our elderly neighbour flowers on Valentine's Day and at Christmas, and he asks me for change to give homeless people.
"I wouldn't have any more children, because I'm happy just the two of us. Jareem is the love of my life, and spoiling him is my favourite thing to do. I call him beautiful every day and feel so blessed to have him."