Kendra, a proud mummy of two beautiful children, uses her blog Southern Disposition as a way of cataloguing her family's journey. But, more recently, she's been writing about breastfeeding - and, in her post, she's revealed that the idea of breastfeeding making people feel "uncomfortable" is a very new phenomenon.
*"This is a new phenomenon. Your great grandmother probably laughed at your grandmother when she first attempted to breastfeed 'discreetly.' Babies HATE breastfeeding discretion! *
*"Only in the last 60 years has this become an issue. Only in the last 60 years has it become more acceptable to look at breasts in a triangle top bikini than the breasts of a nursing mother. I think we would all agree that we've gotten "less modest" as a society, right? *
*"So why the relatively sudden shaming of women who nurse uncovered? *
*"You see, here's the problem, girls: When people are forced to see breasts as a functional part of motherhood, they're subsequently forced to obscure the line between motherhood and sexuality. *
"We have been shoved into a special corner where we are forced to be more discreet about nursing our infants than we are about using our breasts as objects of allure."
To highlight her point, this loud and proud breastfeeding mum - who admits herself that, as a teenager, she had an issue with watching mothers nurse their babies in public - has taken a look back over the years.
BREASTFEEDING IN PUBLIC: CLOSER READERS OFFER DIVIDED OPINION
She's compiled a series of images, which show us that breastfeeding is natural, beautiful and NEVER something to be ashamed about.
Here are just a few of our favourites, alongside her witty and sarcastic captions: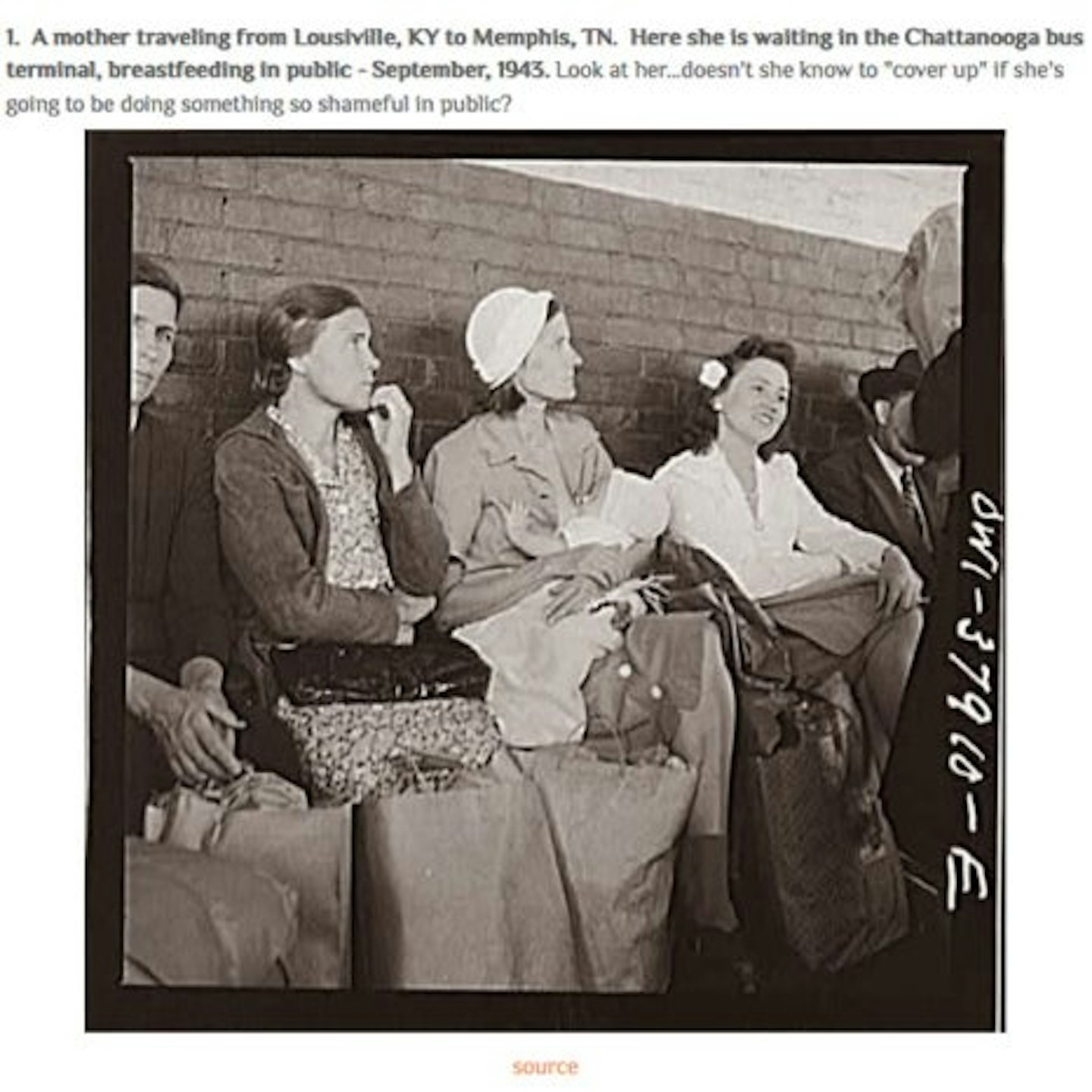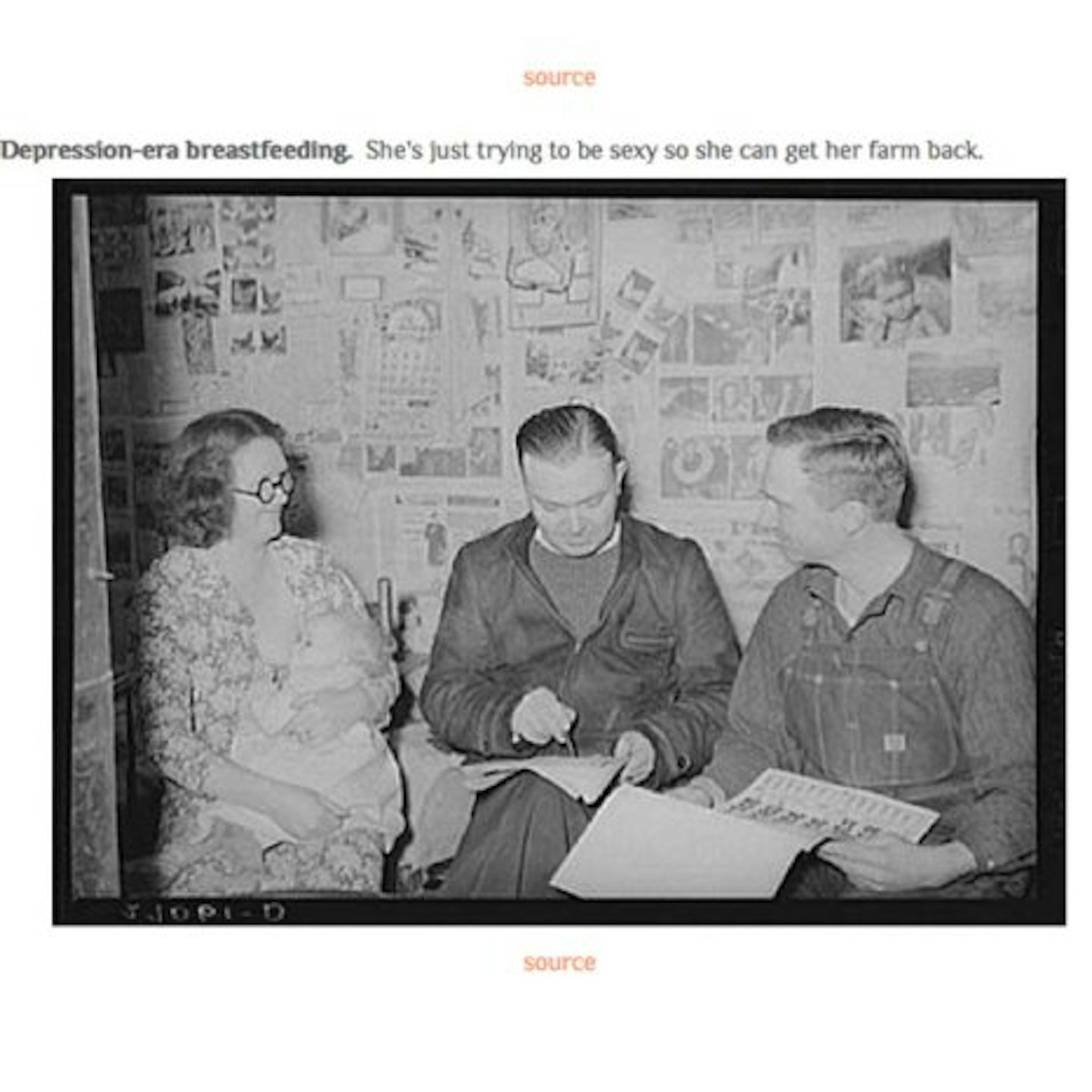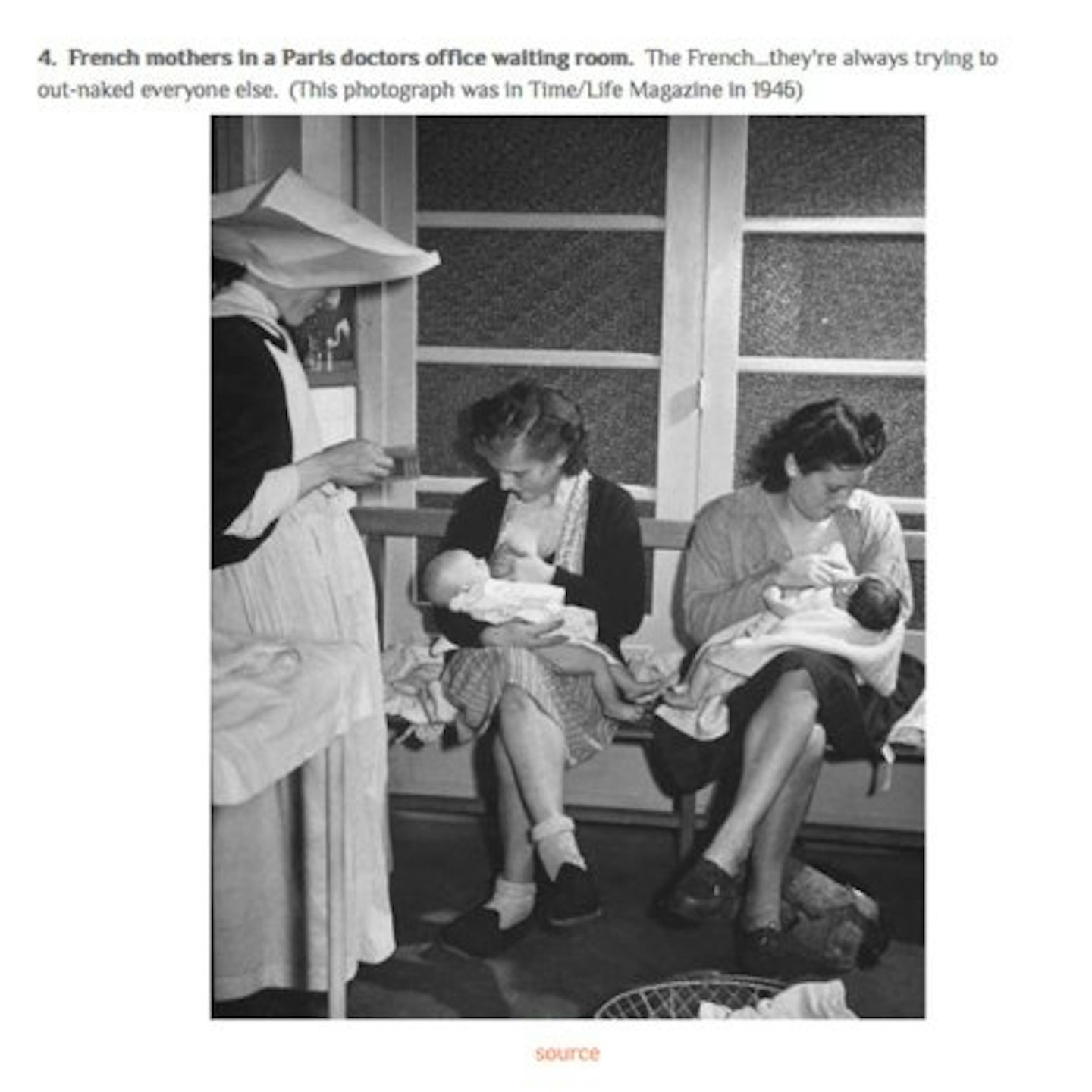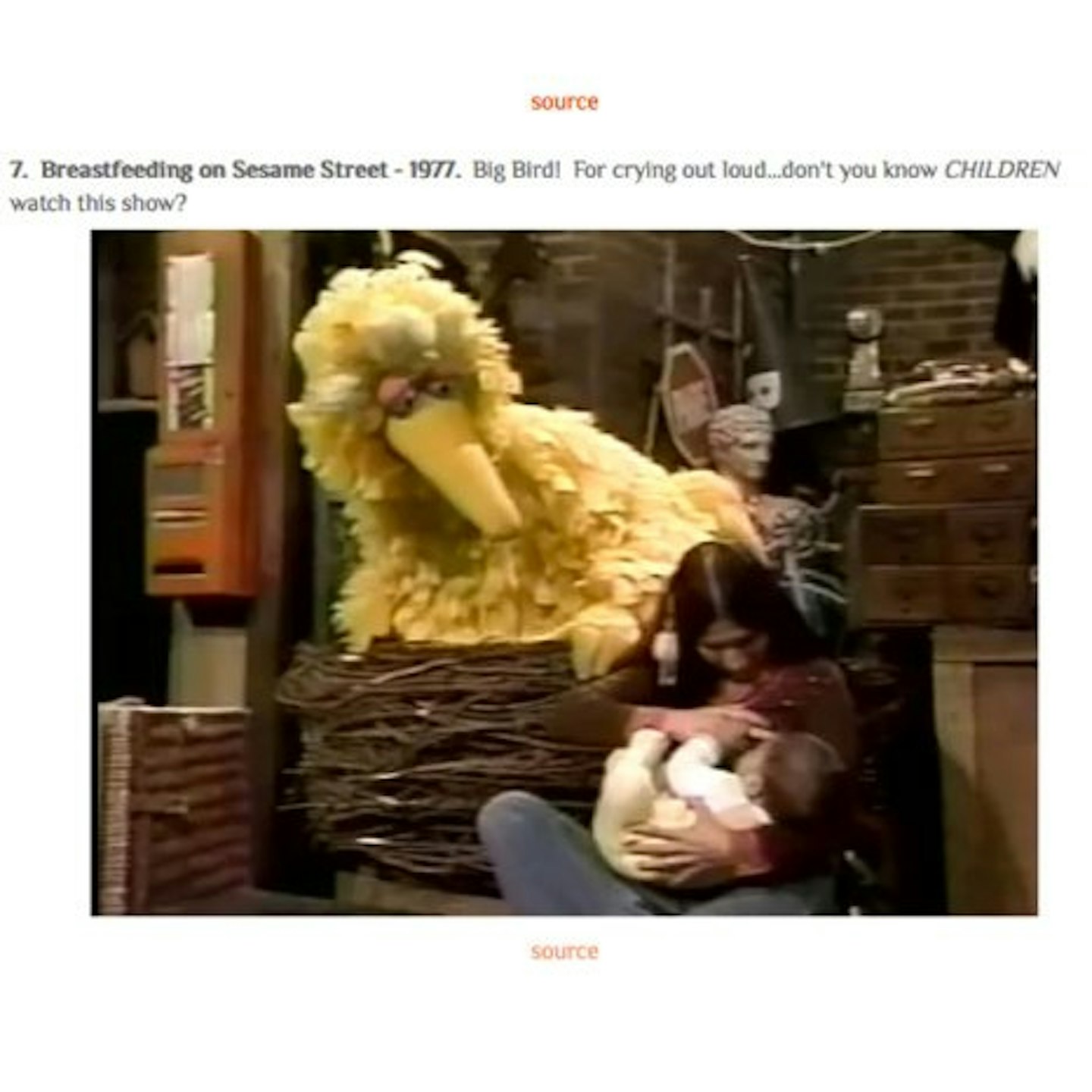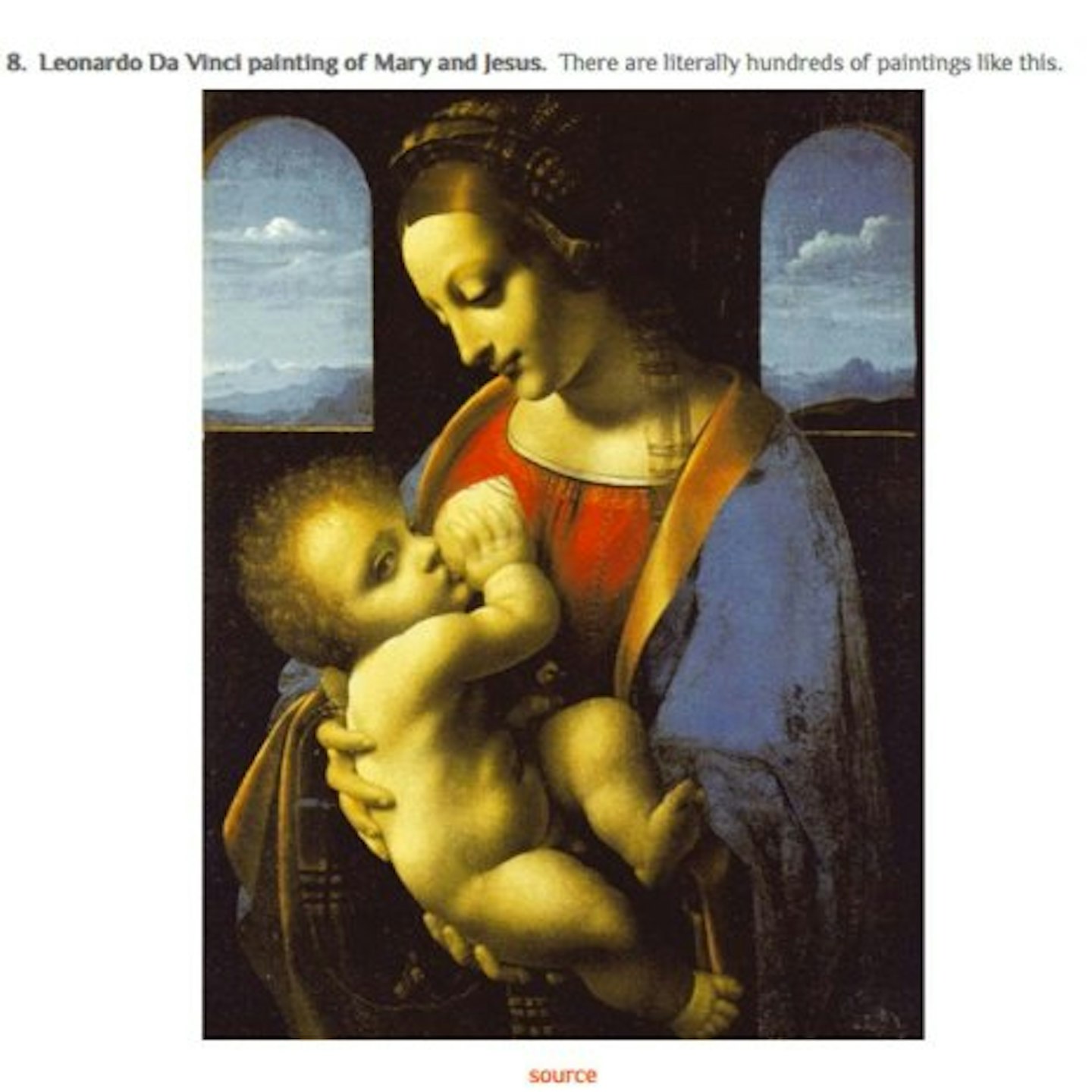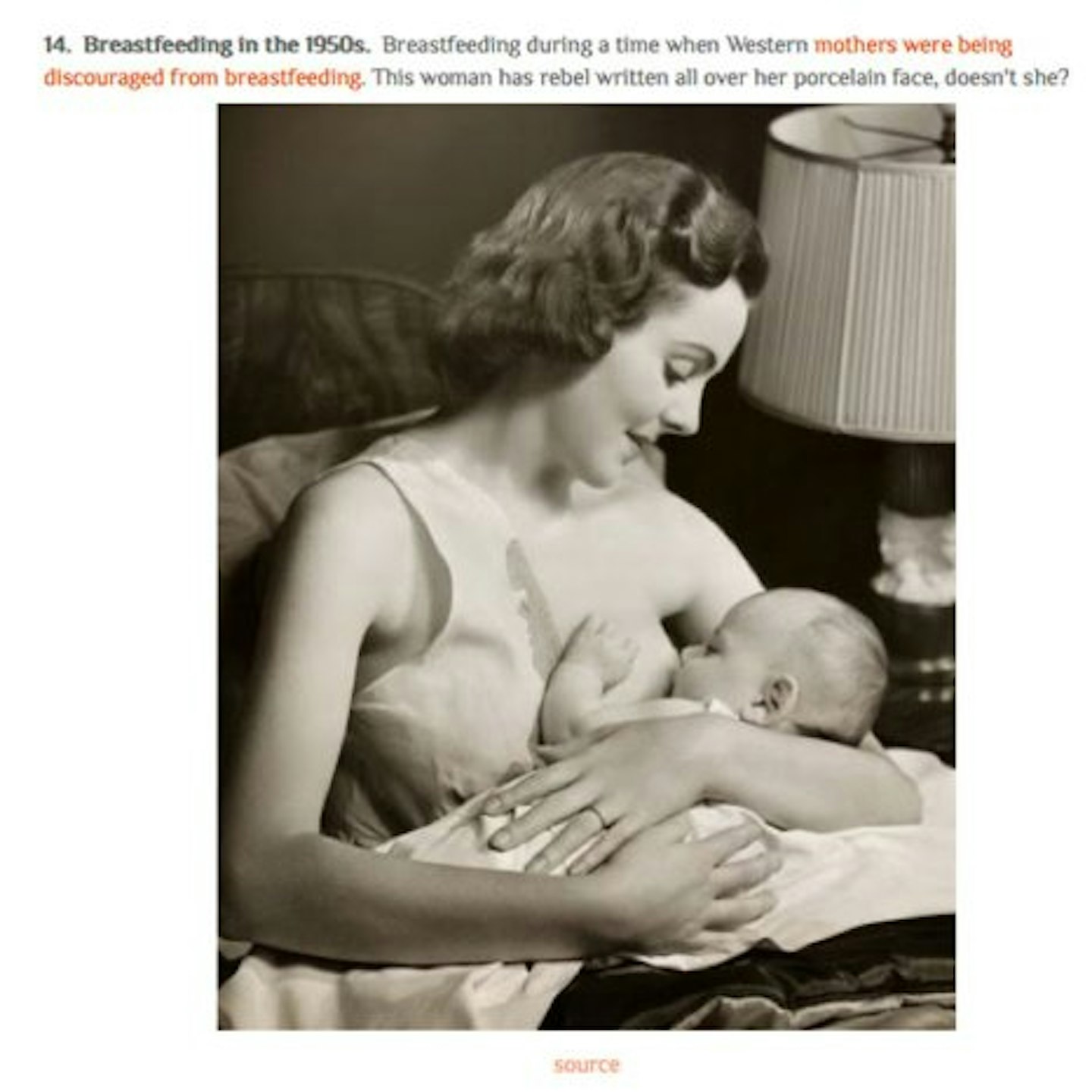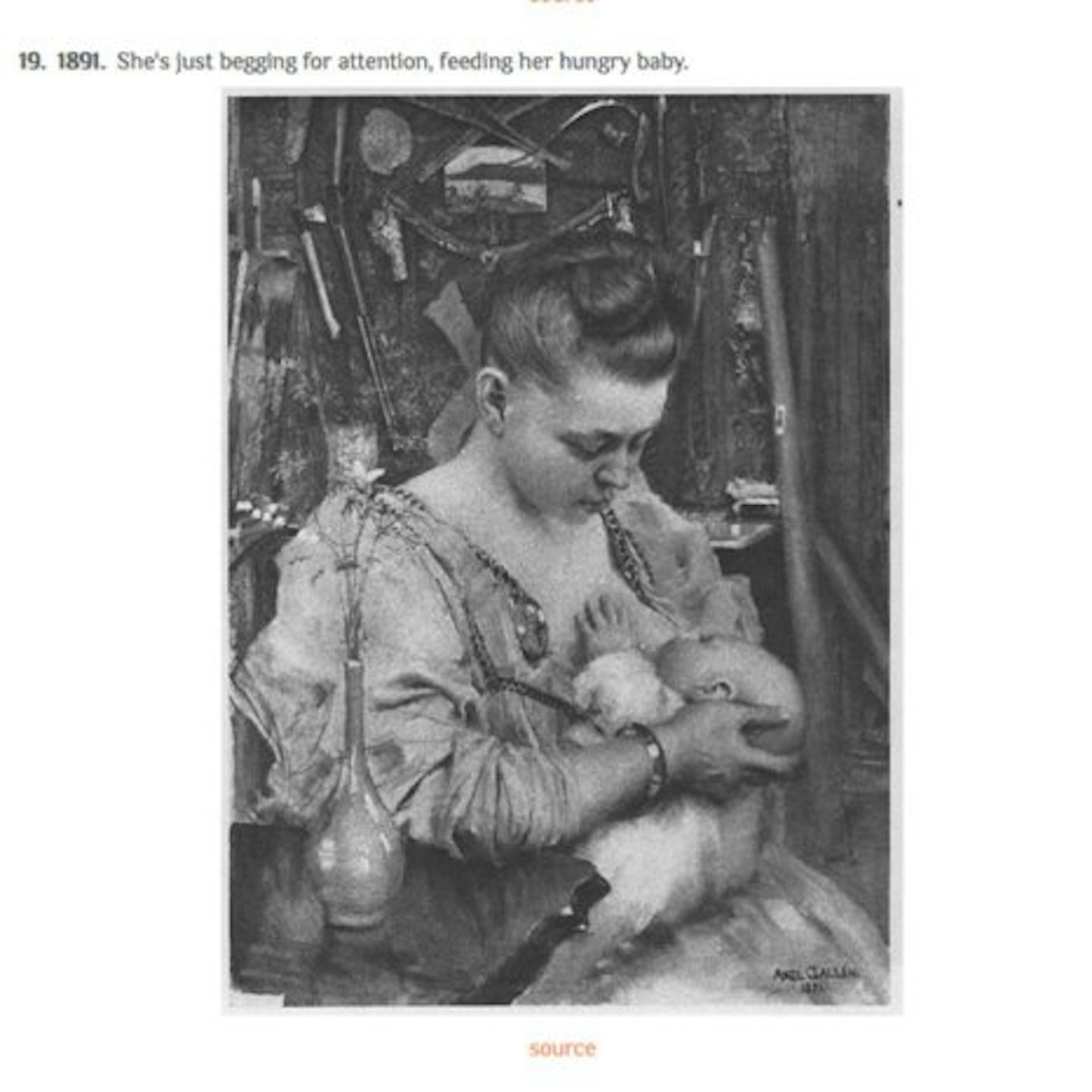 Kendra finishes her blog post with a message for breastfeeding mothers everywhere:
"Breastfeeding isn't gross, sexual, shameful, or indecent. Feed your baby. Cover up if YOU are uncomfortable. Do what's best for you and your baby. Don't relegate yourself to bathroom stalls and closets.
"I pray success and health and chubby thighs over your baby, whether he gets them via formula or breast milk. You're doing a great job!"
Do you agree with Kendra - has breastfeeding become more unacceptable over the years and, if so, why do you think that is? Let us know via the Comments Box below.
You can see all of the historical breastfeeding images, including the ones shown above, over at Southern Disposition.