1) A Marauder's Map invitation
"Mischief managed!"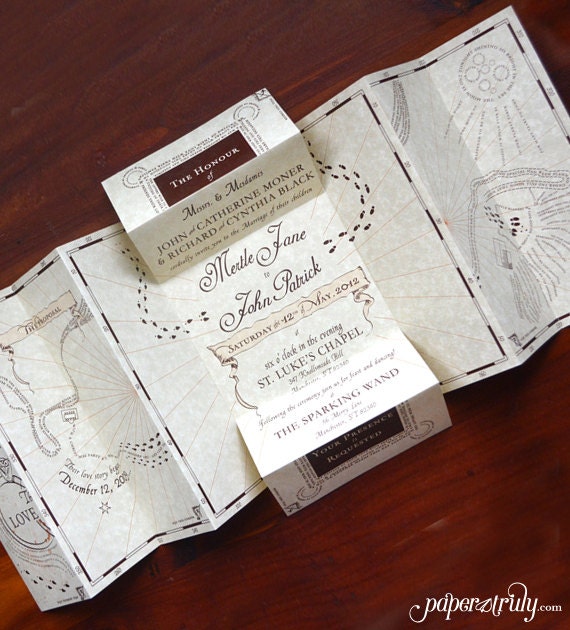 Transform your dessert table with a huge offering of magical jelly beans - if you supply paper bags, your guests can even take them away with them at the end of the night!
Floating candles
"It was lit by thousands and thousands of candles that were floating in midair…"
Pay homage to the Great Hall and magic up some floating candles of your own - although we recommend making like these and attaching them to crystal baubles, as opposed to attempting a complex 'Wingardium Leviosa' spell!
Enrol your guests in Hogwarts classes
"Welcome to Hogwarts!"
Every bride and groom needs a little liquid luck on their big day; make up labels, stick them to old worldly bottles, and fill with bubbles. It'll be a fun alternative to throwing confetti!
The magical keys
"They're not birds! They're keys! Winged keys — look carefully."
We absolutely love this idea.
Harry Potter confetti
"After all this time?"
"Always."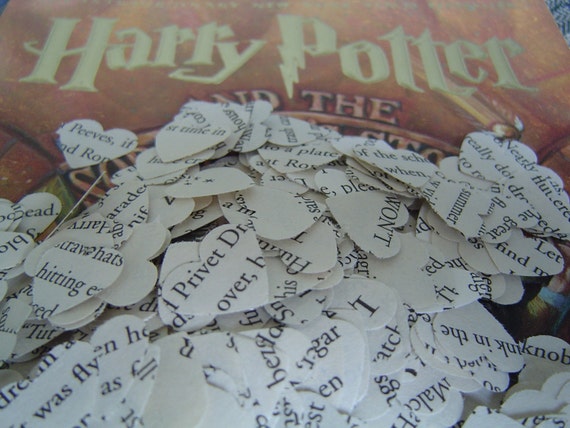 Give the happy couple a magical moment with this confetti, carefully crafted from the pages of Harry Potter books.
And, if in doubt, follow the Weasleys lead!
"Where your treasure is, there will your heart be also."
Make like Bill and Fleur and opt for rich purples and blacks for your big day.