Here at Closer we know shopping for that perfect Mother's Day gift can be tough. With so many motherly figures in our lives, finding that perfect something for every one can sometimes feel impossible. But luckily Tesco is here to help, whether it's mum, grandma, aunt or a best friend, Tesco has the perfect gift to suit every budget.
From gorgeous bouquets of freshly cut flowers, beauty and wellness ranges, to show stopping (not to mention mouth-watering) treats and desserts – all in one place.
So here are our ideas of gifts to spoil EVERY kind of Mum in your life this Mother's Day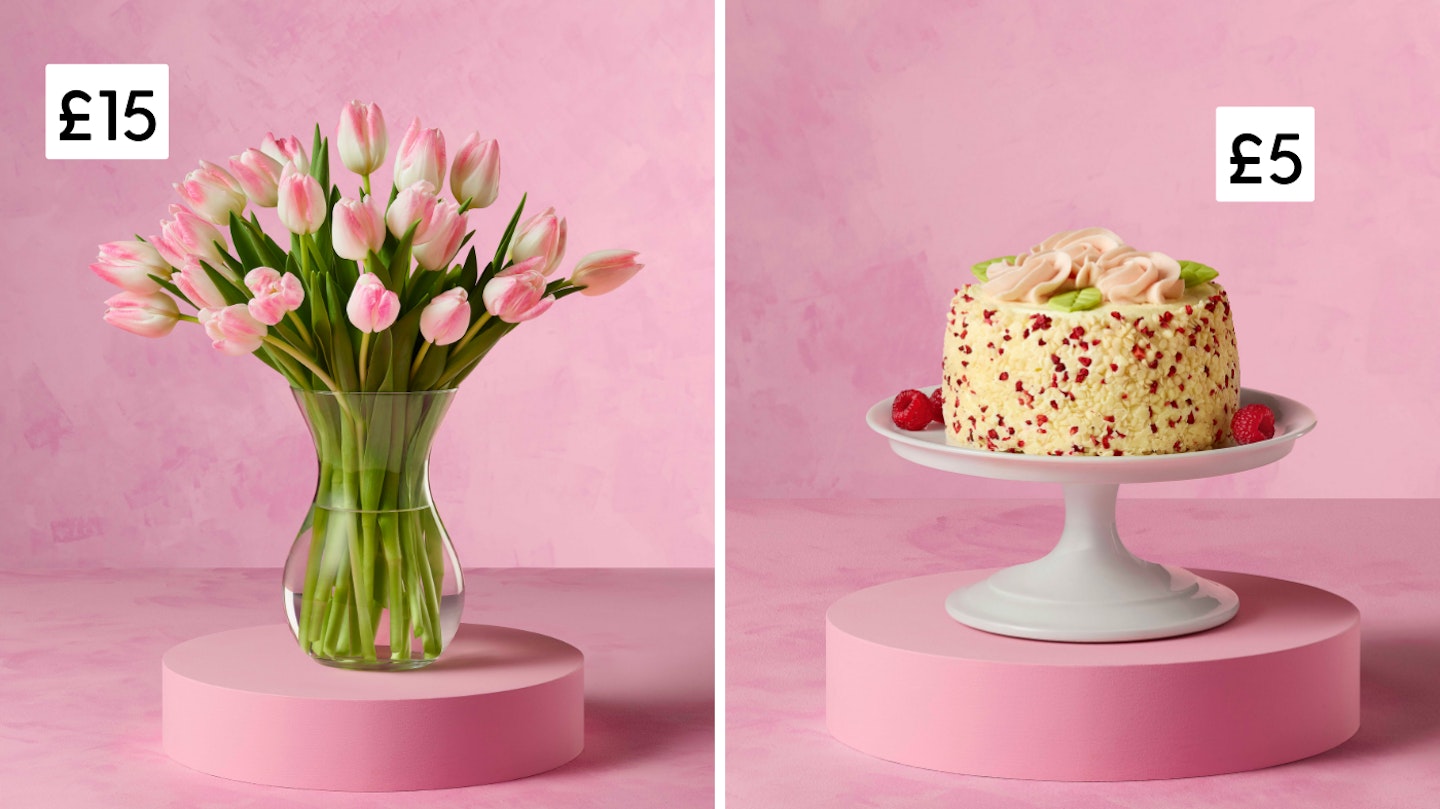 The Motherly Mum
Whether it's mum, step-mum, foster mum or god mother. She will tell you she doesn't need a gift; she'd rather you spend your money on yourself. But why not still show how much you care this Mother's Day. Tesco has a beautiful range of posies for every prince range. Choose from spectacular sprays of oriental lilies, chrysanthemums and peach pink roses. While some have been delicately scented, you'll find others perfectly posed in gift bags, boxes and even a cute watering can. Why not even include a floral Garden Gloves and Tool Set, £12.00, ideal for Mum to transform any outside space ready for summer.
The Busy Sister
Treat the sister who juggles everything but still always has time for you, with a spot of self care and relaxation. Aromatherapy oils or a calming candle is a great way to unwind and recharge her batteries. Alice Scott's Mother Like No Other Time Out Gift Set, £15.00, will help any Mum relax and recharge her batteries. With a soothing bath soak, body mitt, shea body souffle, cotton eye mask and shea bath fizzer. Choose too a deluxe natural willow basket of beautifully planted chrysanthemums, ivy and foliage, a perfect way of bringing the outside in.
Grandma
It's fair to say any grandparent would much prefer family time to flowers, so why not surprise her with a lavish Mother's Day lunch. Forget the usual box of chocolates and spoil her sweet tooth with a mouth watering dessert. Choose from a selection of show stopping centre pieces perfect for all the family. From larger cakes to share, delicately decorated and dripping in fresh buttercream to small and dainty rose flavoured cupcakes – making a dollop of double cream the perfect alternative to daffodils.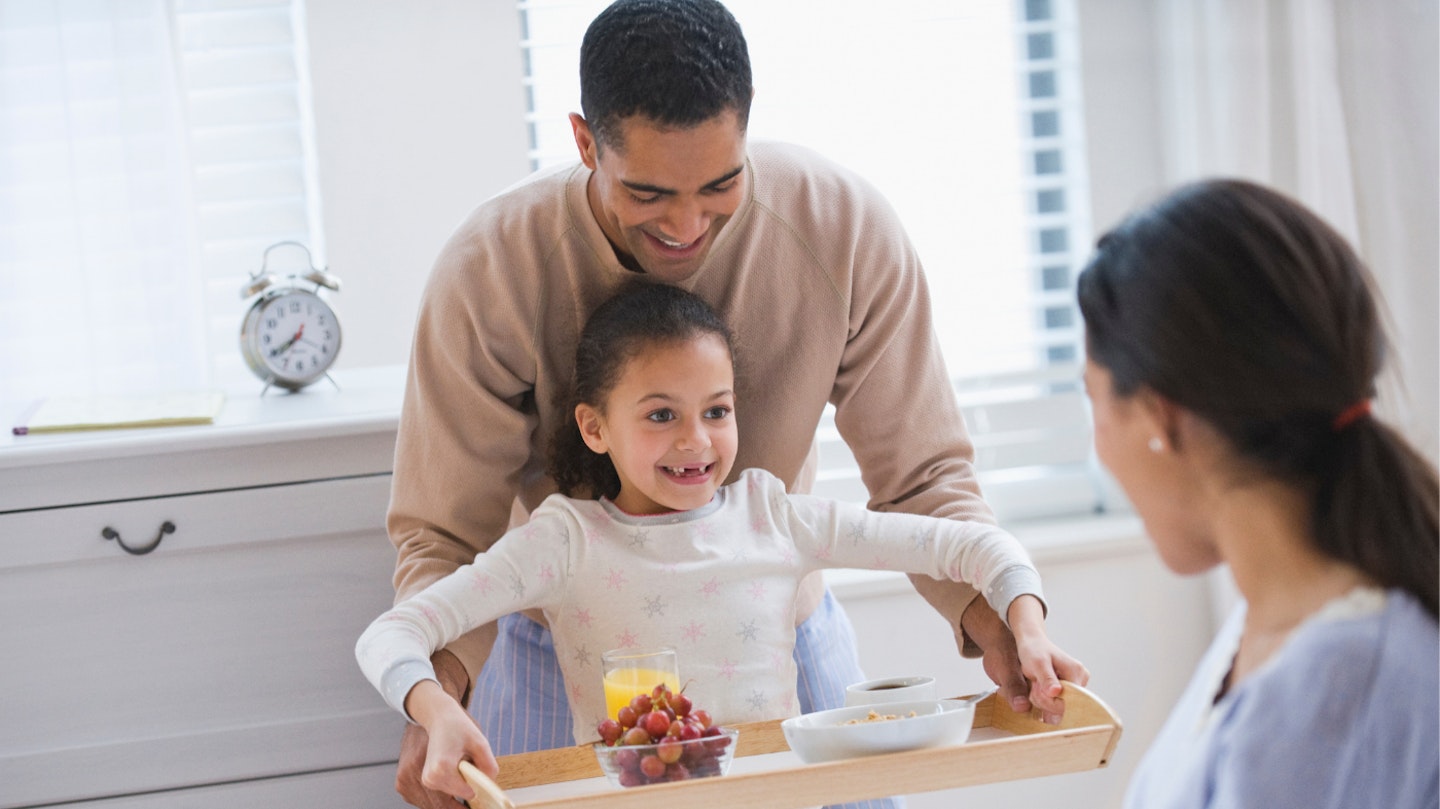 Aunt
It's always tricky to find the right gift for someone you see less often. Sometimes a little something is just enough. Tesco's gorgeous bouquet of fresh spring tulips is the perfect thank you. And at just £6.00 there's still room in the budget to spoil her with a cheeky bottle of fizz.
Best Friend
Not your typical mum? Not to worry, for your best friend, your ride or die, the one who can always bring a smile to your face – Tesco's got you covered. Try turning Mother's Day flowers on its head with a novelty Unicorn and Gorilla bouquet of brightly dyed blooms. Or maybe a Flower and Gin bundle; a gorgeous garland along with a bottle of Tw Kempton Watermelon & Lime Gin Liqueur – perfect for any cocktail. For a bit of fun, try a smashable chocolate heart complete with hammer – for her to smash away to her heart's content.
T&C's flowers
Available in the majority of larger stores from 24th Mar. Ends 27th Mar.
T&C's cake
Available in the majority of larger stores from 15th Mar. Ends 27th Mar.