There's nothing quite like a personalised gift to let you know that someone's really thought about what to get you. Let's be honest, no one deserves that more than your mum.
Protector, feeder, therapist, friend and guiding light, she's the one person you can count on for everything, so this Mother's Day, get her something she'll treasure forever. These customisable items are unique and special - just like your mum.
Whether your mum loves jewellery, something for the house or something to make her laugh, we've rounded up some of our favourite picks.
Don't forget to order a gorgeous bouquet of flowers to go with it and if you're on a budget or want to get her something to relax after a long week, we've got you covered too.
Related: Mother's Day: the best present ideas for every budget
CHECK OUT: The best personalised Mother's Day gifts
Personalised Mother's Day Gifts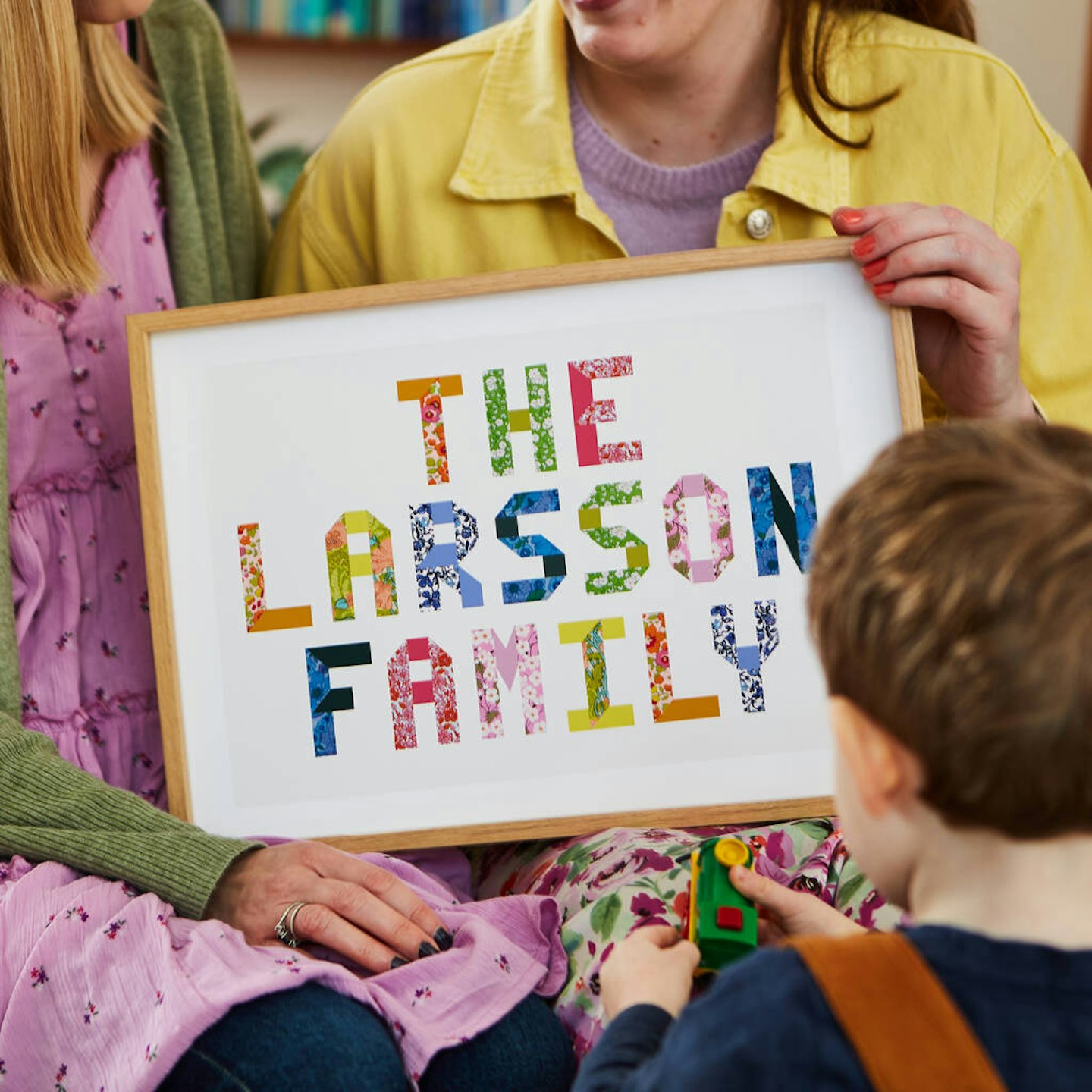 1 of 14
Patchwork Personalised Family Typography Print
Let mum celebrate the people she loves most (er, you) with this gorgeous patchwork personalised print.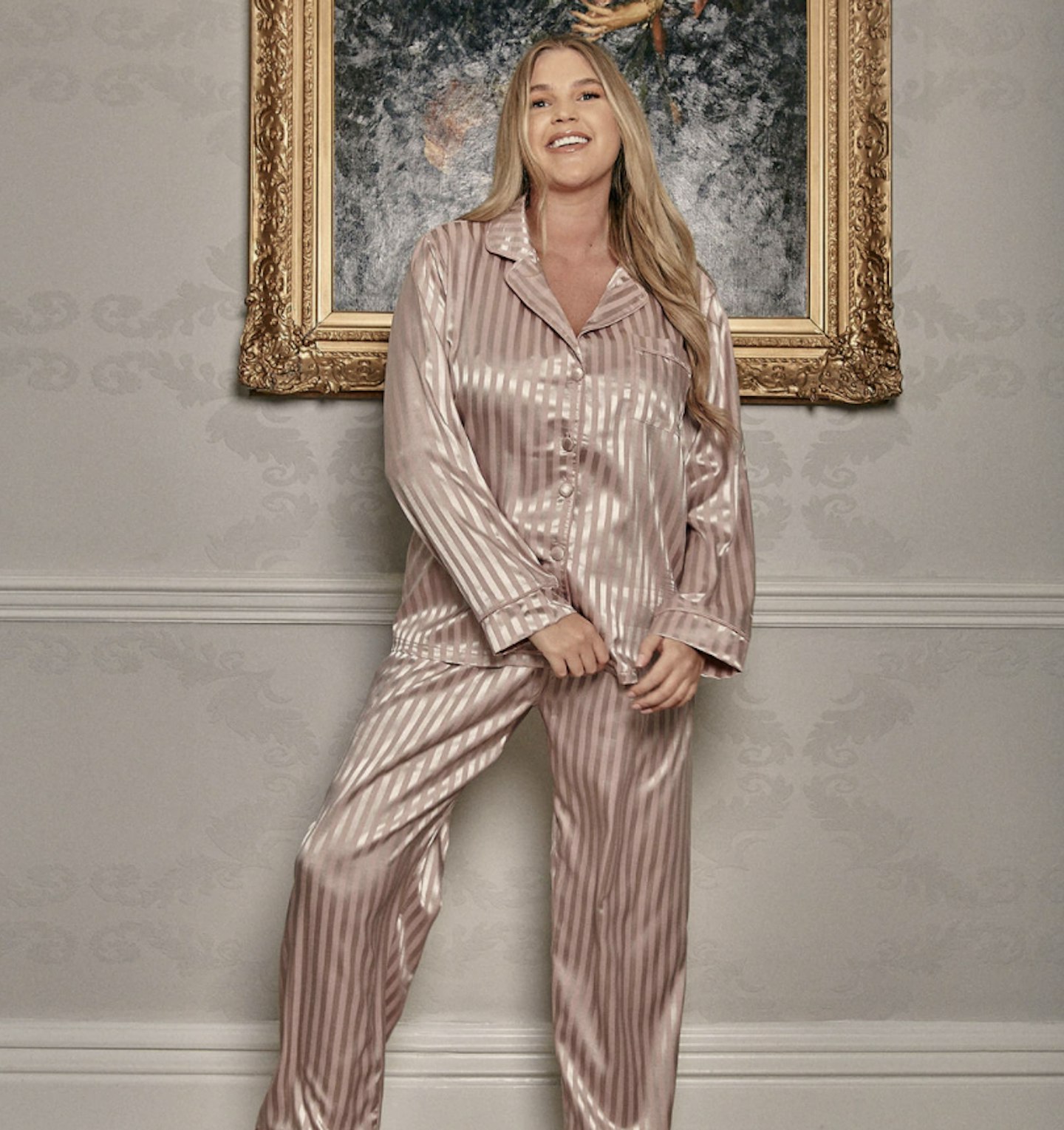 2 of 14
night Peony Jacquard Stripe Trouser Set
There's nothing more luxurious than relaxing in a gorgeous pair of satin PJs to feel like a true queen. Celebrate your mama by getting these ones from night personalised with her initials or name. You can also get a free gift box with orders over £30 using the code GIFTMUM.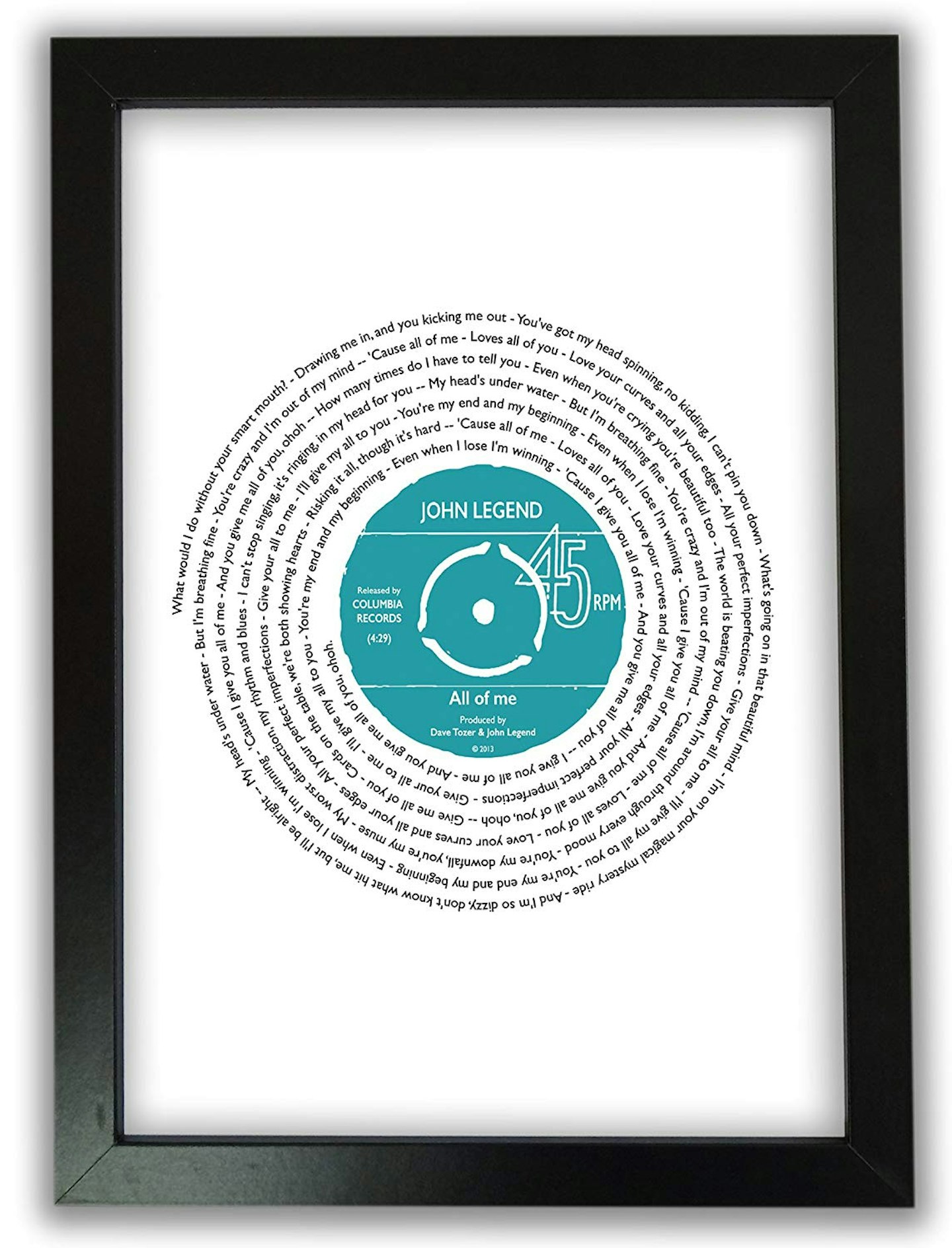 3 of 14
Personalised Vinyl Record of Song Lyrics
Your mum will remember the good times every time she walks past this photo on the wall.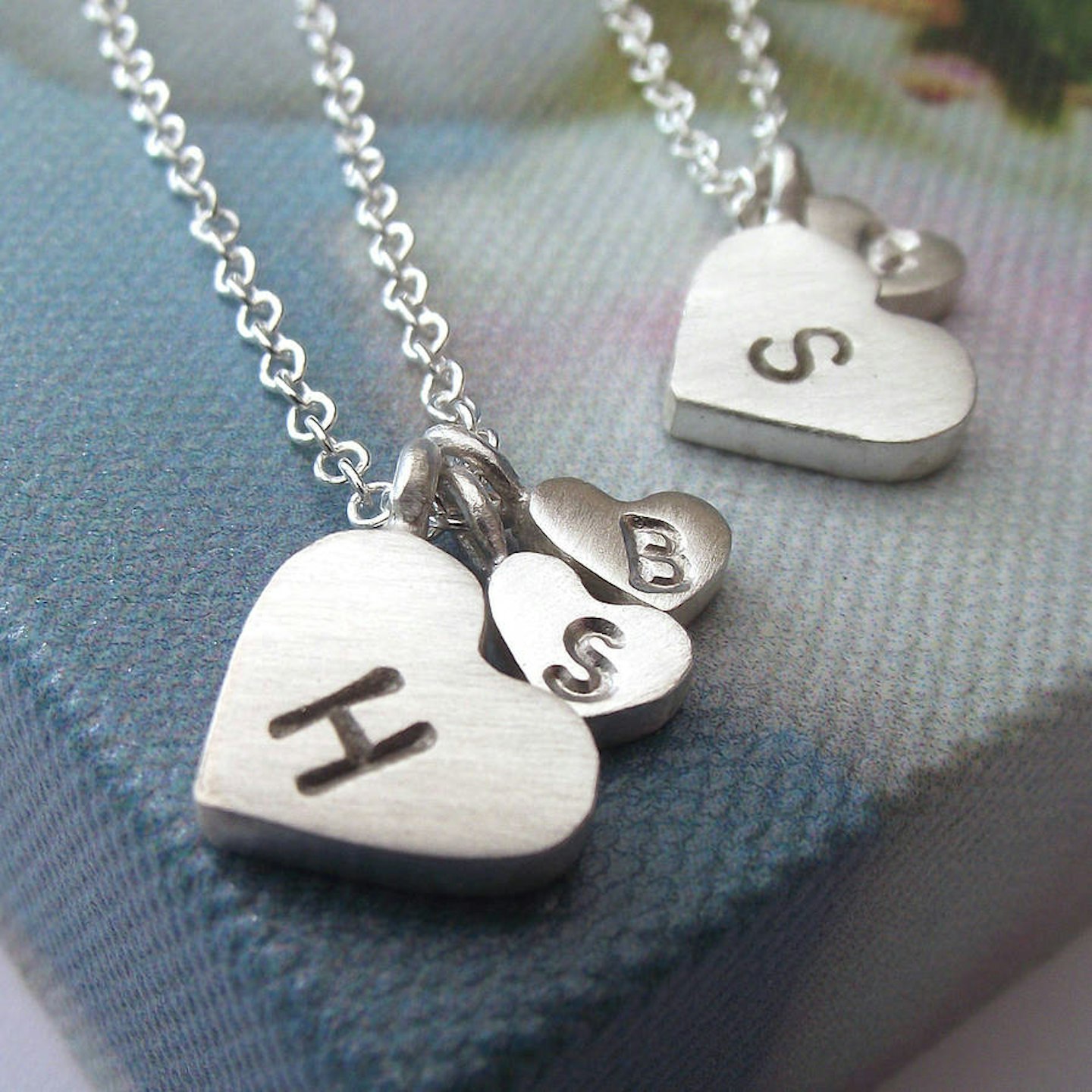 4 of 14
Mother And Child Silver Initial Necklace
Help mum proudly carry the initials of her nearest and dearest with this gorgeous silver necklace.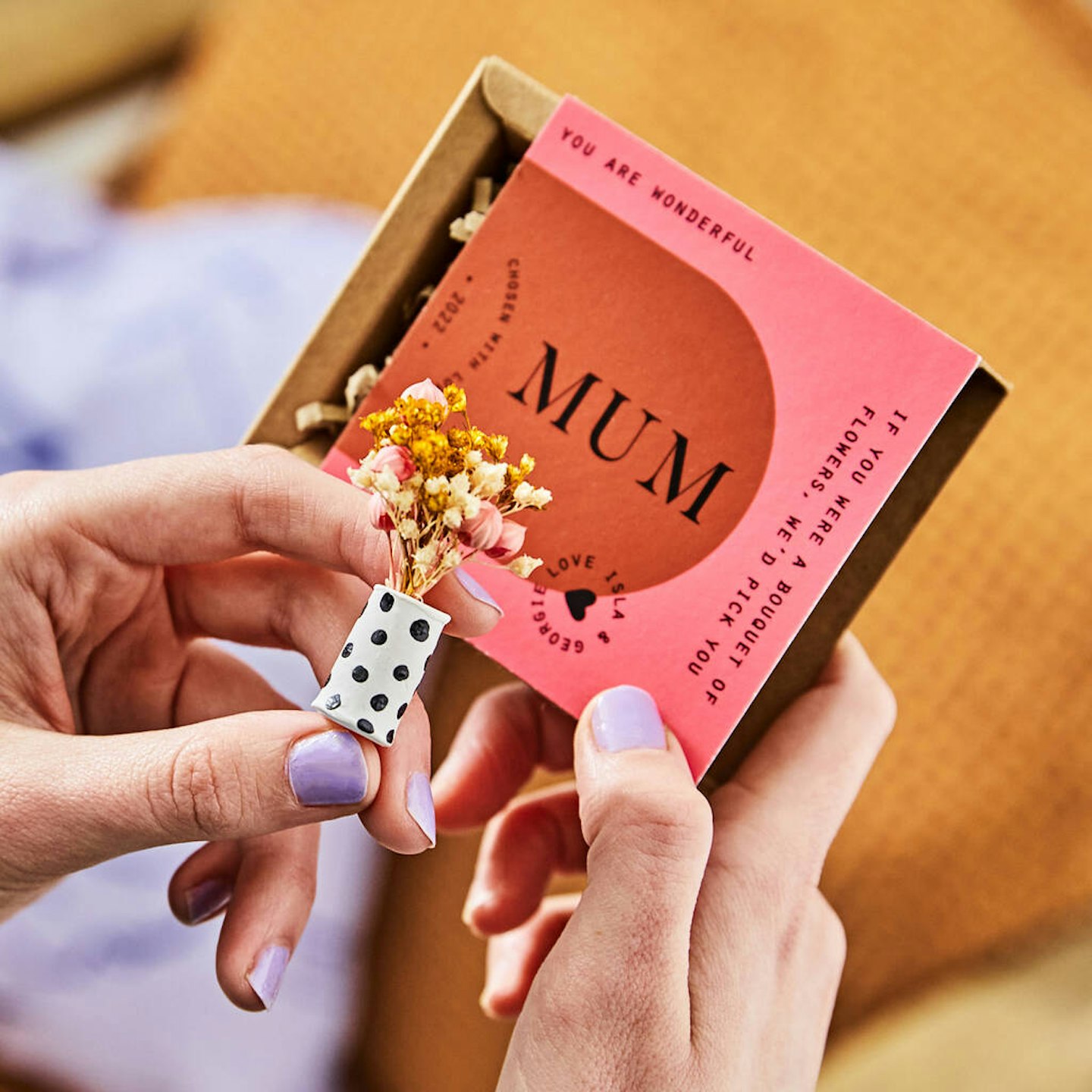 5 of 14
'For Mum' Dried Flower Keepsake Matchbox
Dried flowers last a hell of a lot longer than real ones, which is why they've grown in popularity. This cute keepsake comes in a personalised box, so she can keep it forever.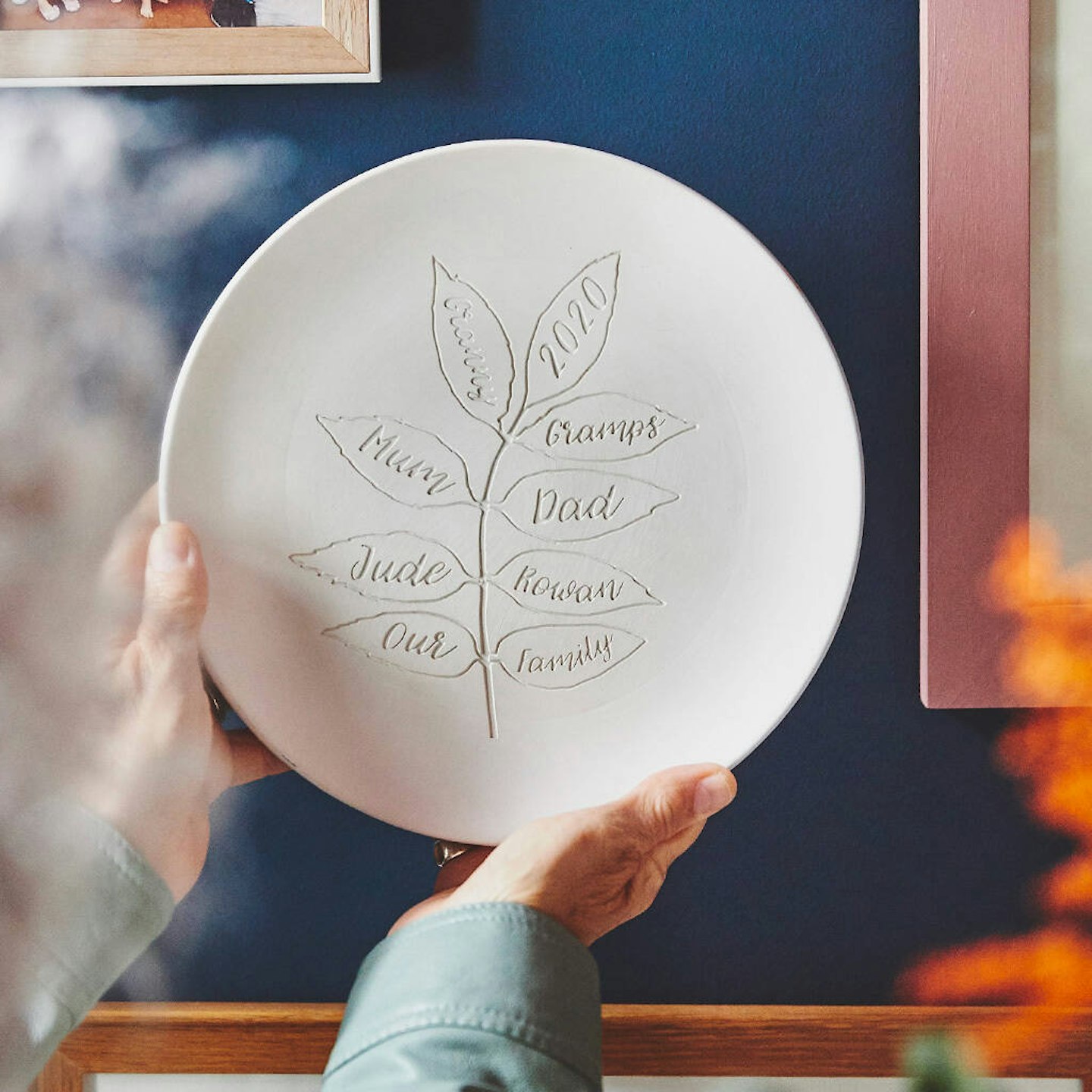 6 of 14
Personalised Family Tree Decorative Plate
This sweet family tree plate would look perfect on any dresser.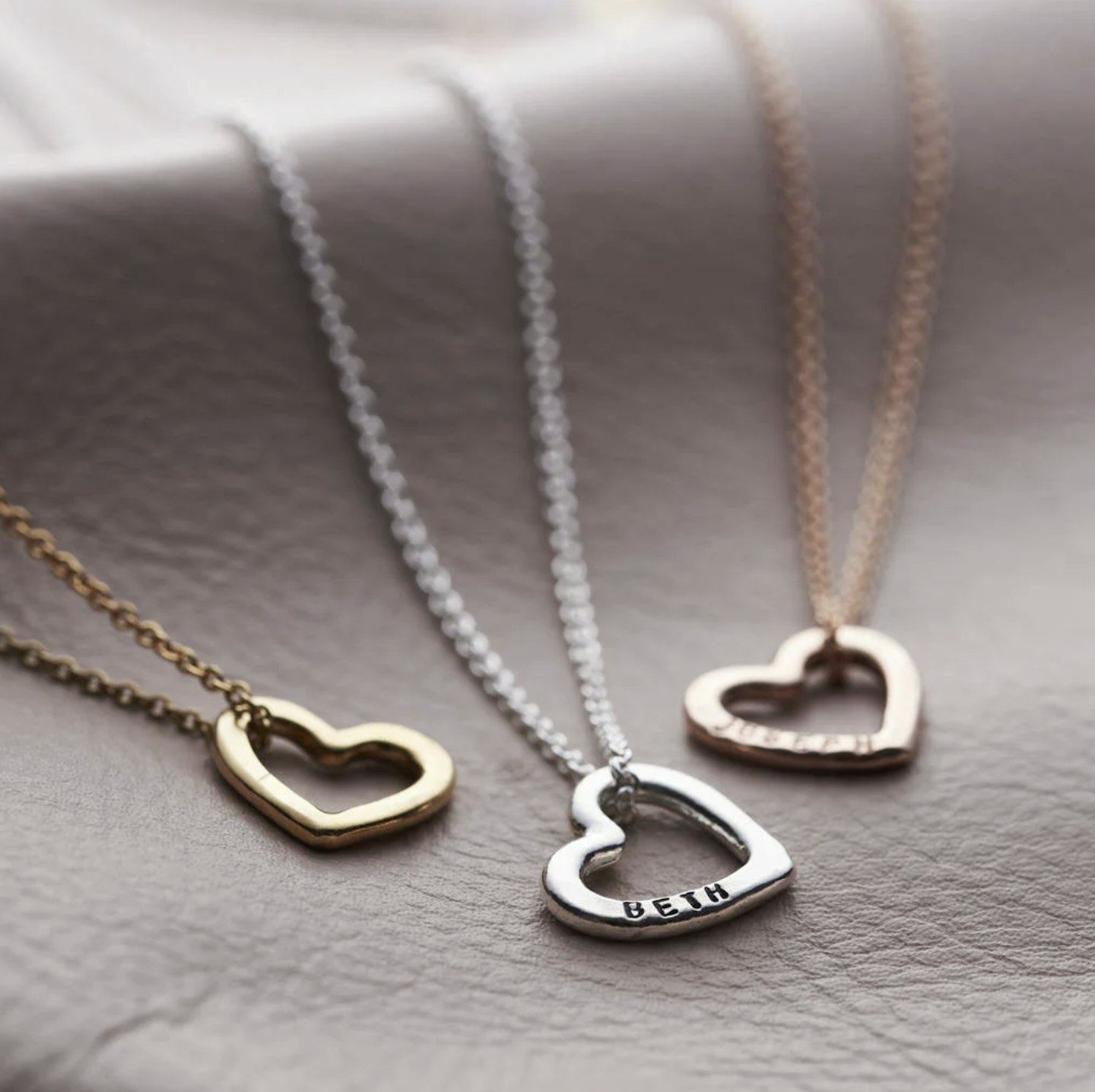 7 of 14
Personalised Mini Love Heart Necklace
These dainty name-stamped necklaces are a gorgeous sparkly treat for mum with a sentimental meaning.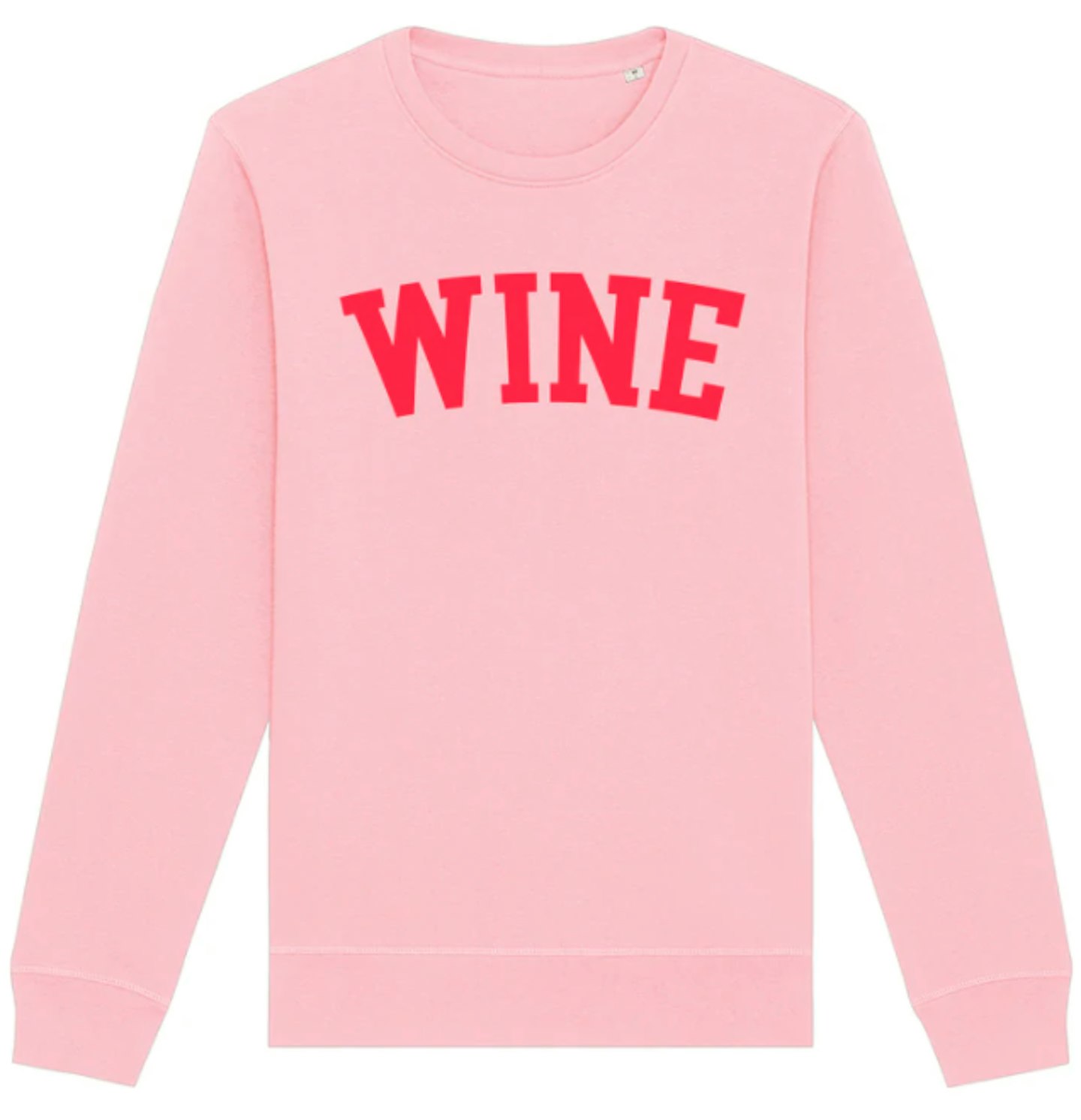 8 of 14
Wine College Sweater
While this isn't technically personalised to your mum, these jumpers can definitely be made personal with the addition of her favourite things. Whether it's wine, cheese, pasta or crisps, your mum can show off her, erm, hobbies, in style.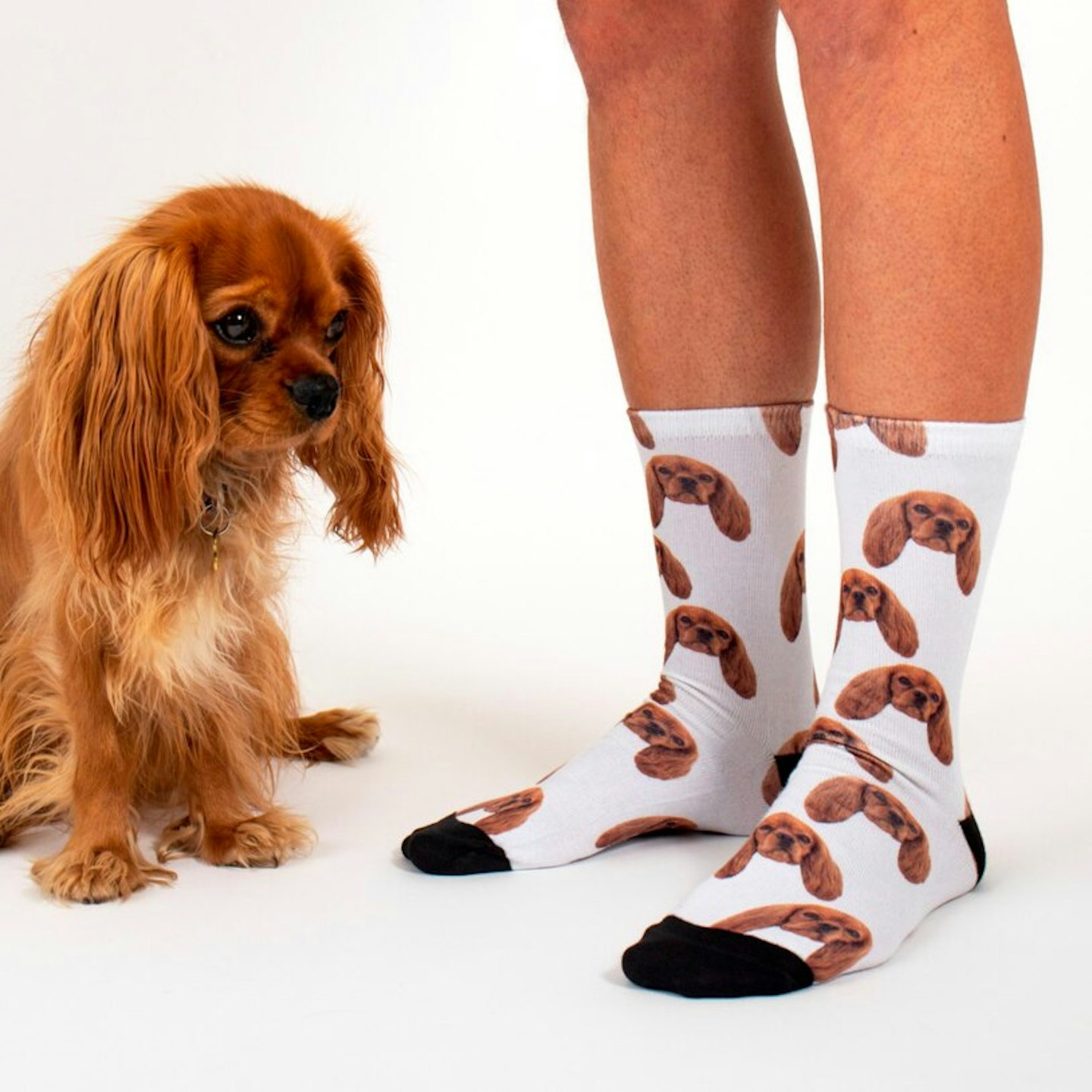 9 of 14
Sock Your Pet – Personalised Pet Socks
If your mum adores her pet, whether it be a dog or a budgie, make her smile with these super cute customisable socks.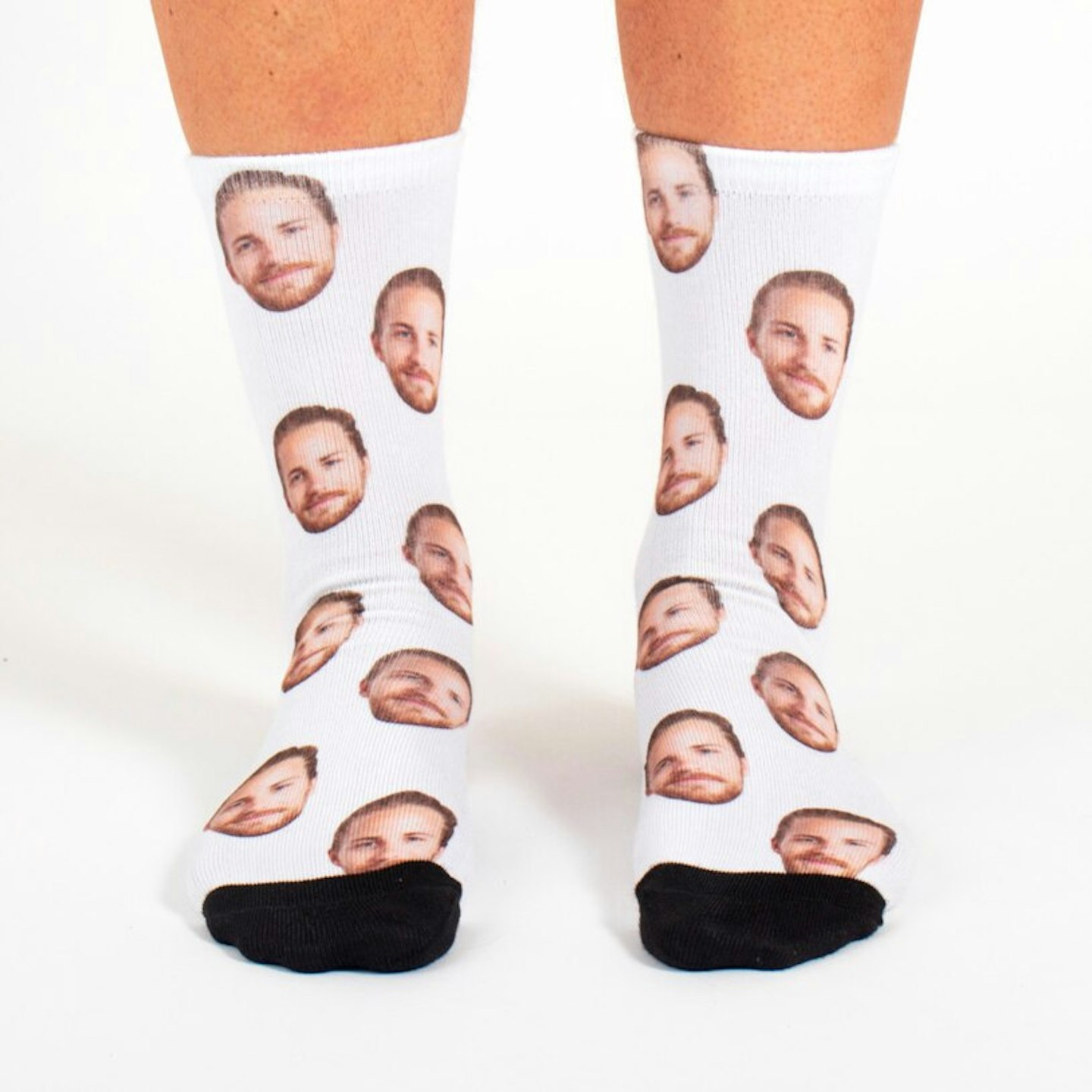 10 of 14
Sock Yourself - Personalised Socks
And while you're at it, why not go one futher and get YOUR face on a pair of socks? She loves you, after all.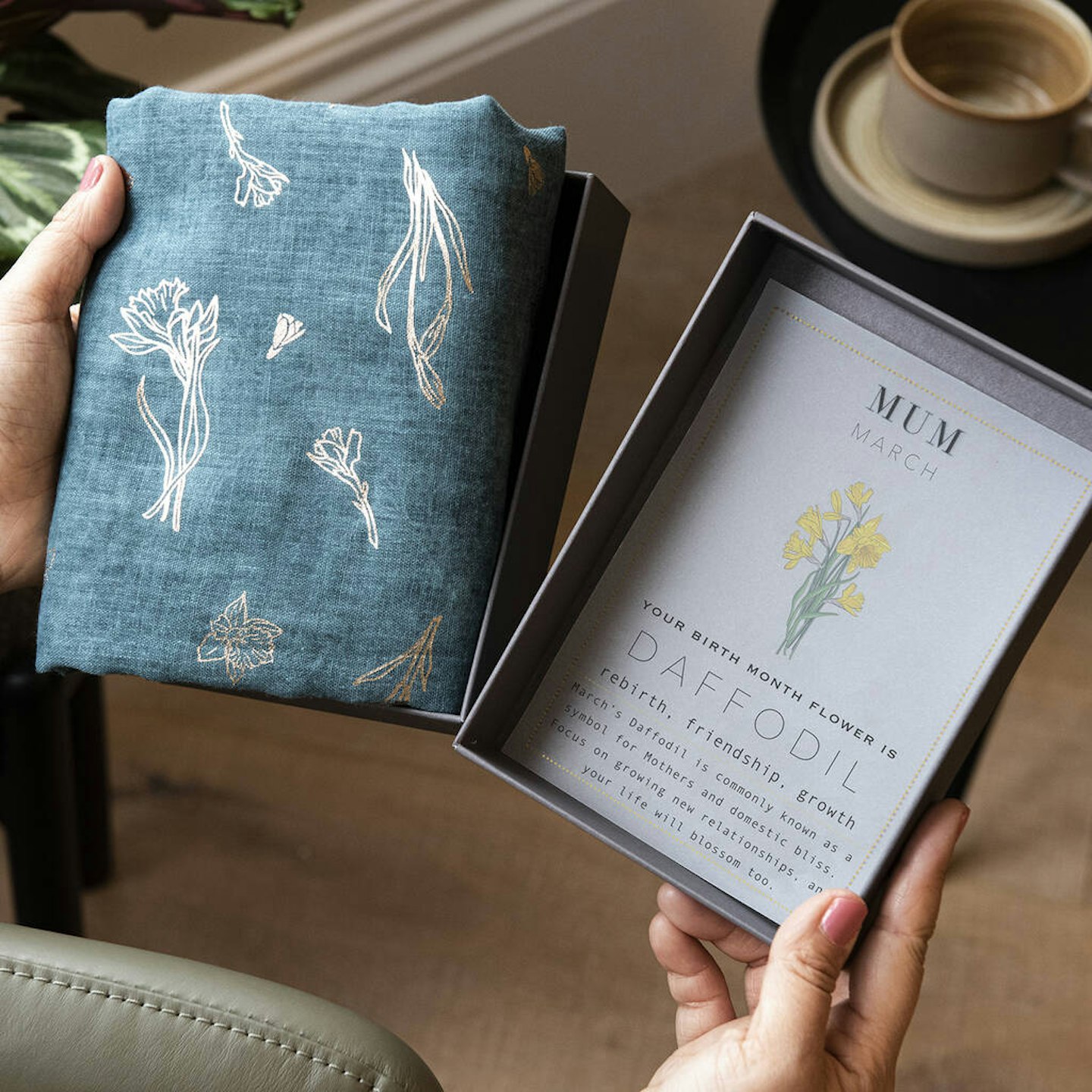 11 of 14
Personalised Rose Gold Foil Birth Flower Scarf
All mums love flowers, but this scarf will last a lot longer than your standard bouquet. Personalised with her birth month flower, it's a really lovely option.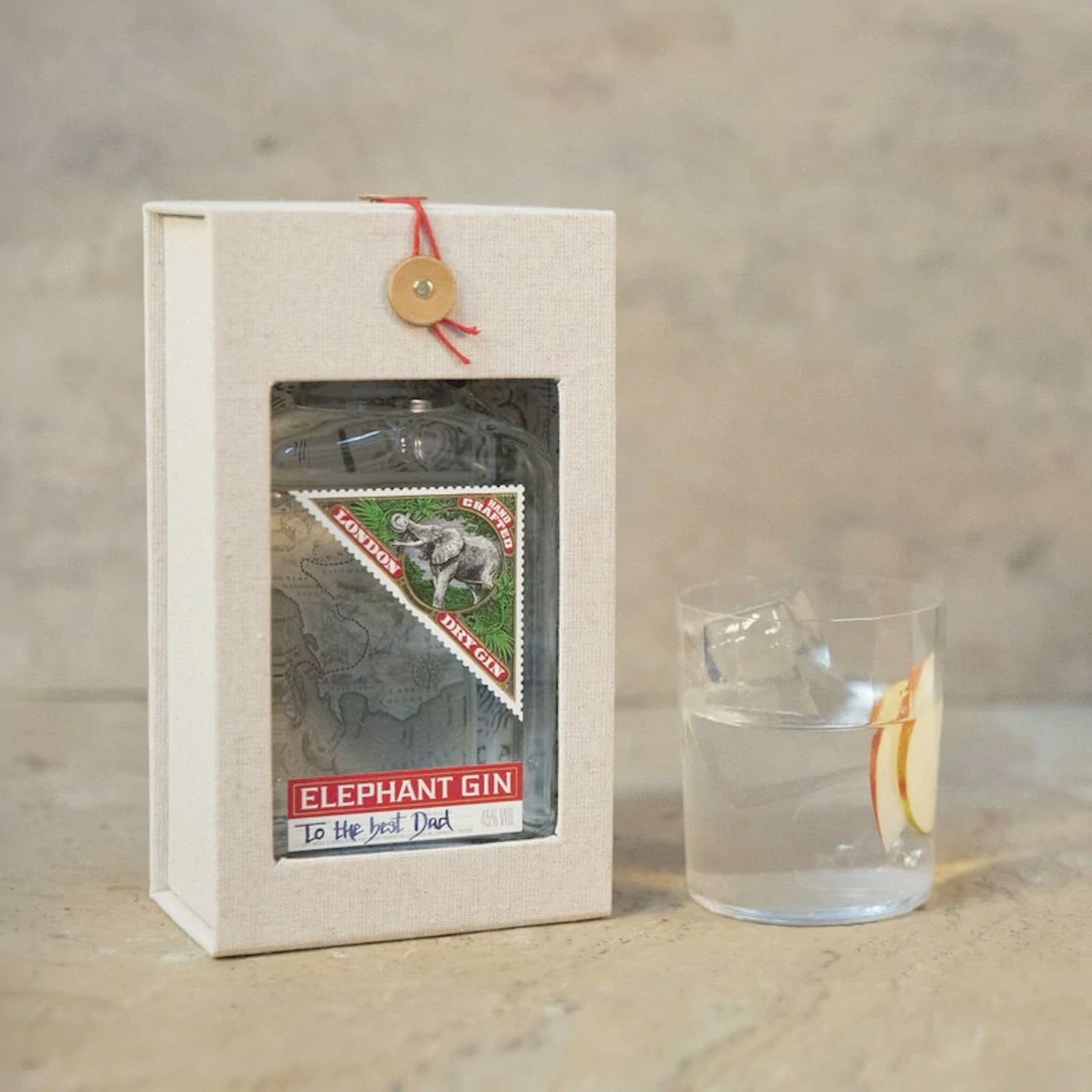 12 of 14
Personalised Elephant London Dry Gin Linen Gift Box
If your mum's a gin lover, she'll be really impressed by this gorgeous personalised gift set. Delicious tipple and a bottle she can keep forever? We love. What's more, the company donates 15% of the profit from each bottle to foundations that work to protect African elephants.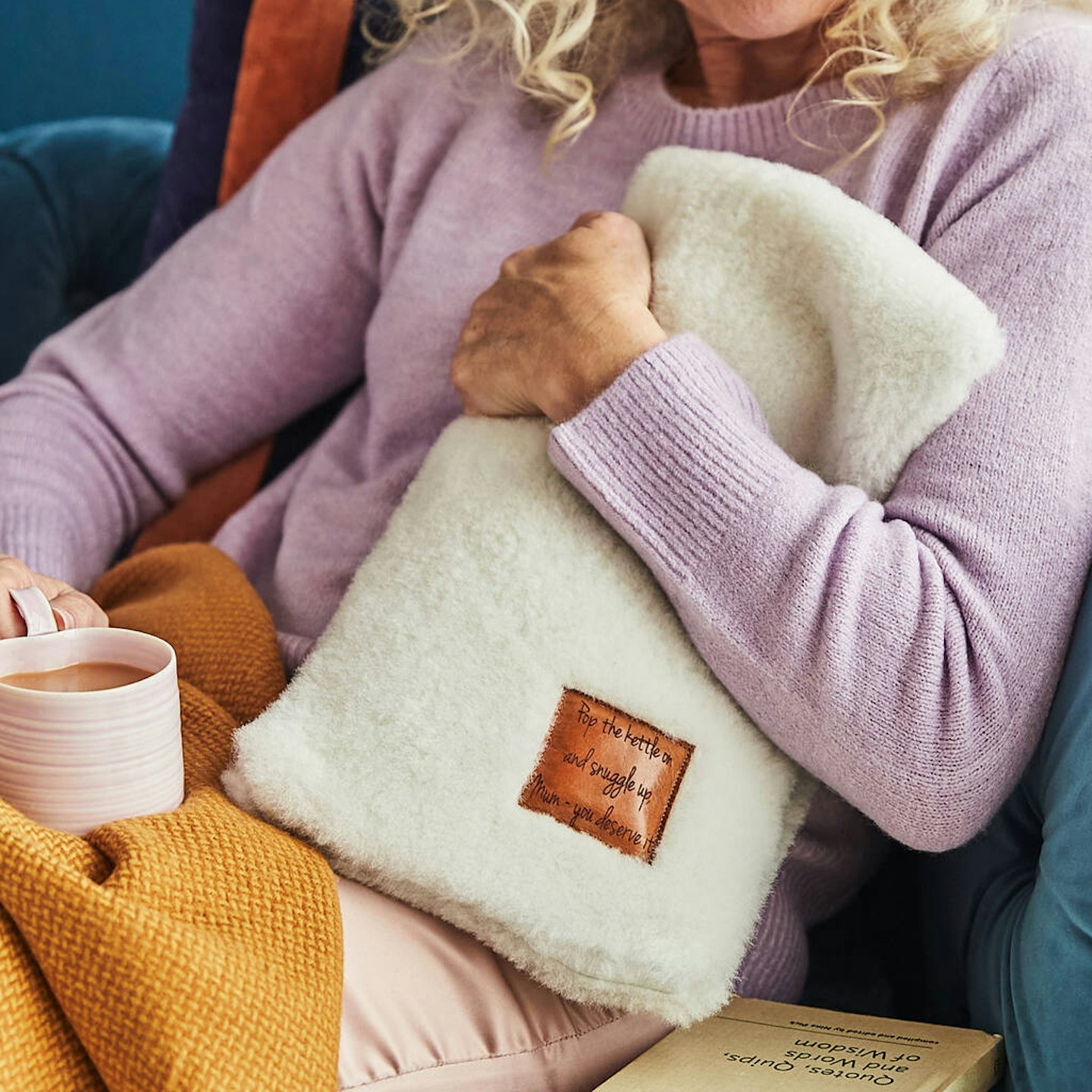 13 of 14
Personalised Sheepskin Hot Water Bottle Holder
If your mum loves to get cosy on the sofa with a hot water bottle, you can elevate her experience with this stunning personalised water bottle cover.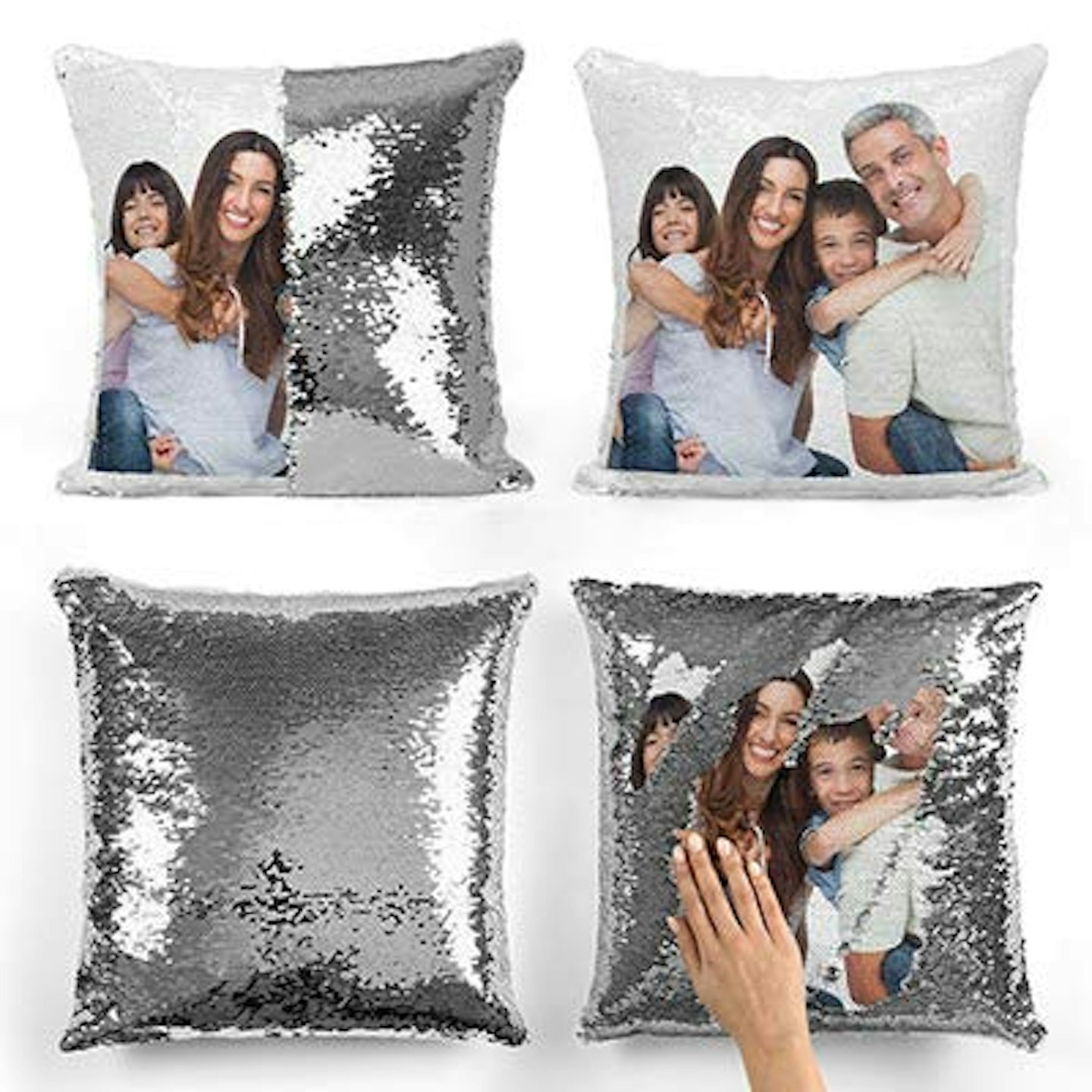 14 of 14
Print Manics Personalised Silver Sequin Cushion Cover
Is your mum a cushion addict, too? Add to the collection with this fun sequin cushion, which hides a secret photo.
What to read next:
24 Mother's Day gifts under £30 to help her relax and unwind
Free things to do with your mum this Mother's Day
Splashed all your cash on a lush present? Here are some things you can treat mum to that won't cost you a thing.
Go for a walk
There's nothing better than getting your steps in with your mum for company. Have a chat, stop for a picnic and just enjoy being together.
Bake together
Raid the cupboards and see what you've already got in the house to make some sweet treats together. Cornflakes and chocolate? You know what that means...
Create an at-home spa day
You might not be a massage master but you can certainly give it a whirl for your mama! Get our your loveliest skincare bits, put on some spa music from YouTube and get ready to relax together.
Give her a call
If there's some distance between you and your mum, a long phone call on Mother's Day will be just the thing to let her know you're thinking about her.