Paid Promotion:
Whether you've just thrown the biggest party of your life, or hosted a more intimate birthday soirée, the most frustrating part of any celebration is post-event photo-sharing. Sourcing photos from every guest is a near impossible task, and the words 'I'll send them when I get home' are ones we know - and loathe - all too well. Luckily, since its launch in 2022, GUESTPIX is revolutionising the way you can collect and share photos, making it the perfect tool to use for one of the most important events of your life: your wedding day.
Forget about relying on social media, apps or hashtags, GUESTPIX is a hassle-free way of sharing photos in one place. How does it work? All you have to do is set up a welcome page, send a URL to your guests, or alternatively, print a QR code for your guests to scan using their phones. This creates a centralised location for everyone to upload their shots, preserving the original quality of every image and allowing you to see your event through the eyes of your loved ones. It also makes waiting on your professional photographs far less agonising.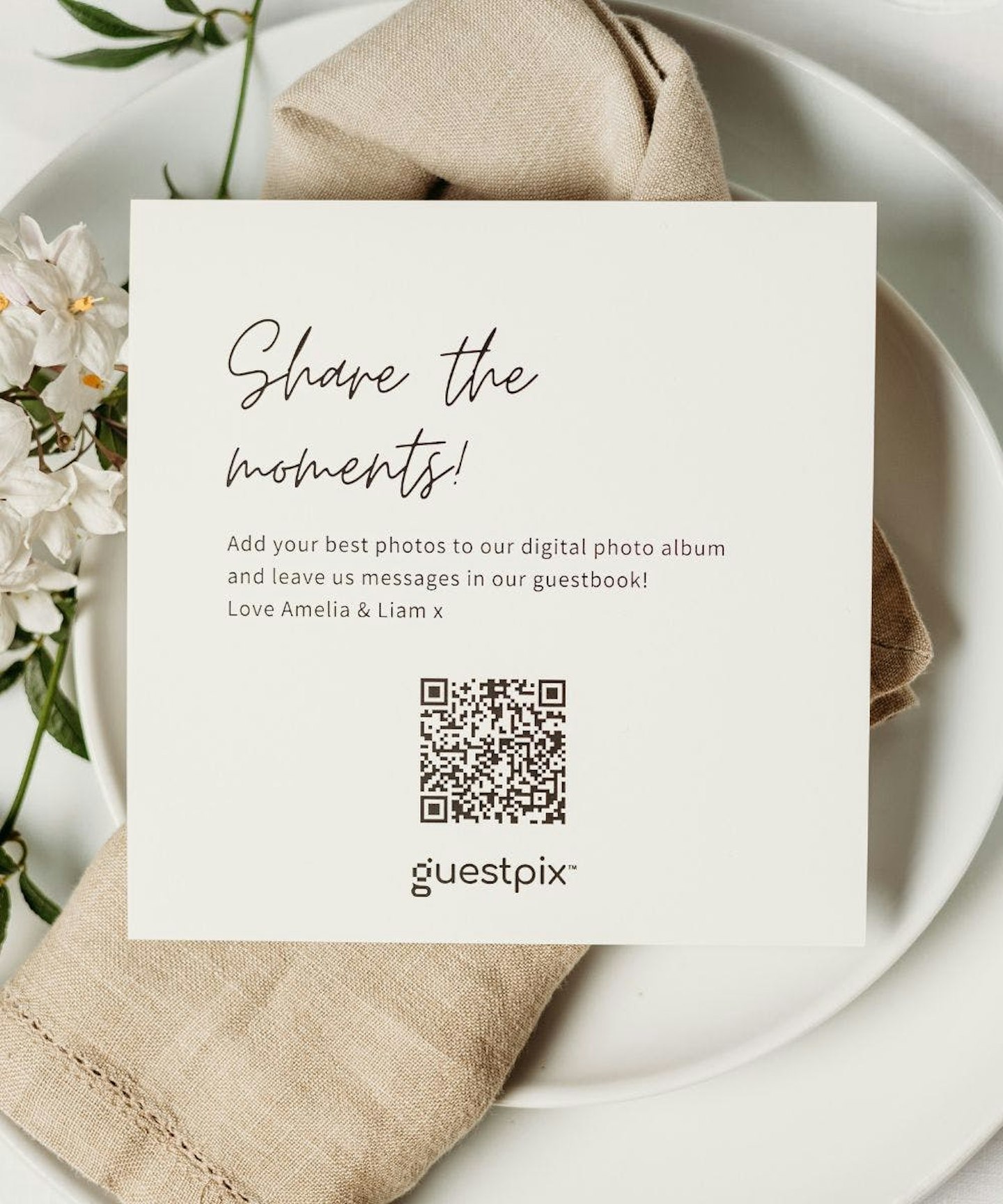 But the fun doesn't end there. Apart from simply uploading photos, GUESTPIX also provides many other fun features to enhance your event experience. For example, your guests also have the option to add videos to a video guestbook, leaving heartfelt messages for you which you can cherish for years to come. There's even a live photo slideshow feature which you can use during the event and watch as every photo is added, perfectly showcasing your big day from every single angle.
GUESTPIX is a fantastic way to share those raw, off-the-cuff moments you may otherwise miss and, what truly sets it apart is its user-friendly platform, designed to cater to anyone. Whether it's your phone-obsessed friends or slightly tech-phobic grandparents, GUESTPIX ensures that those once-in-a-lifetime memories are stored away safely, ready for you to access whenever you're ready to go down memory lane. Starting from £10, you sign up once and then relive forever.
Description
Guestpix allows you to choose a package based on your number of guests. For example, if you have