Officially the last hoorah before you're legally off the market, your hen party should be everything you want and more. So, why not go all out and celebrate with your bridal squad by throwing the best Henfest there ever was.
If you're a Glastonbury fanatic or Coachella dreamer, a festival themed hen party sounds like the perfect fit - and it need not break the bank. You can host the big bash all from the comfort of your back garden, all it needs is a little makeover.
Whether you're a panicked bride or an honorary member of the bridal party sorting the event, we've got you covered. We've found everything you need to host or organise, the greatest festival theme hen party your back garden has ever seen – we're not kidding.
We'll take you through our hand-selected top picks for a festival themed hen do, as well as a list of everything you could ever need to ensure your Henfest runs smoothly.
Hen party essentials
Here's everything you need to host the ultimate festival themed hen party:
• Veil and sash for the bride.
• Bridesmaid accessories – think flower crowns and glitter for the festival look.
• Décor – we're talking bunting, balloons and fun signs.
• Drinks – canned to pass the festival security bag check, of course.
• Snacks – sweet treats and pizza usually go down a treat.
• Invites – your festival squad will have to have appropriate wristbands.
• Goodie bags.
• Games and activities – a silent disco sounds very much appropriate for the occasion.
Now you know what you're looking for, you can shop our top picks of the best festival-ready décor and accessories. Don't forget to pack the Strongbow.
SHOP: Festival ready bride-to-be accessories
Best festival them bride-to-be accessories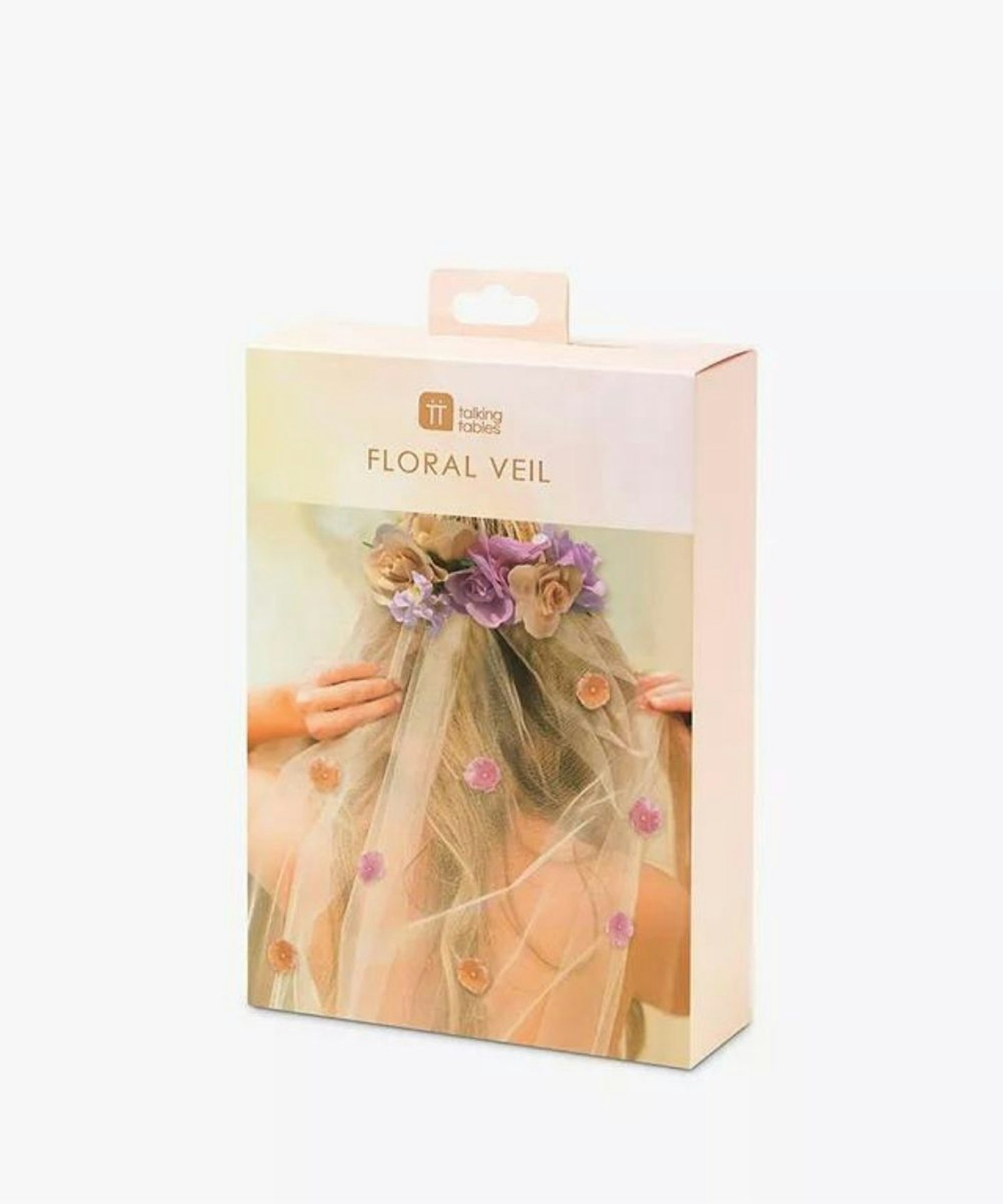 1 of 4
Talking Tables Headband & Veil
A veil is an absolute necessity for any bride-to-be. Decked out in florals this offering from Talking Tables has festival vibes written all over it.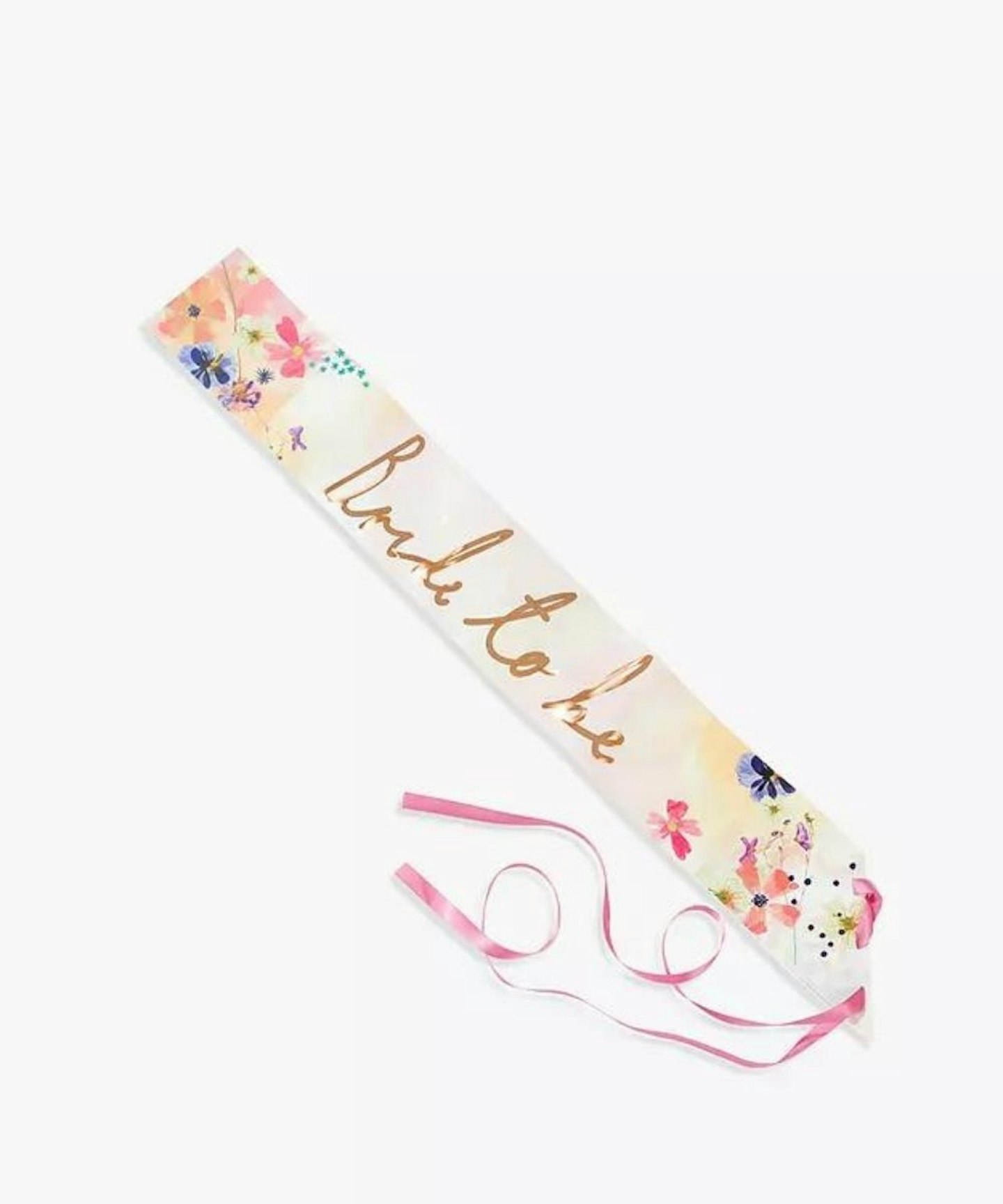 2 of 4
Talking Tables Bride to Be Sash
Complete the bridal look with the matching sash. Pretty and unique, it's perfect for making the bride-to-be feel special at their hen do.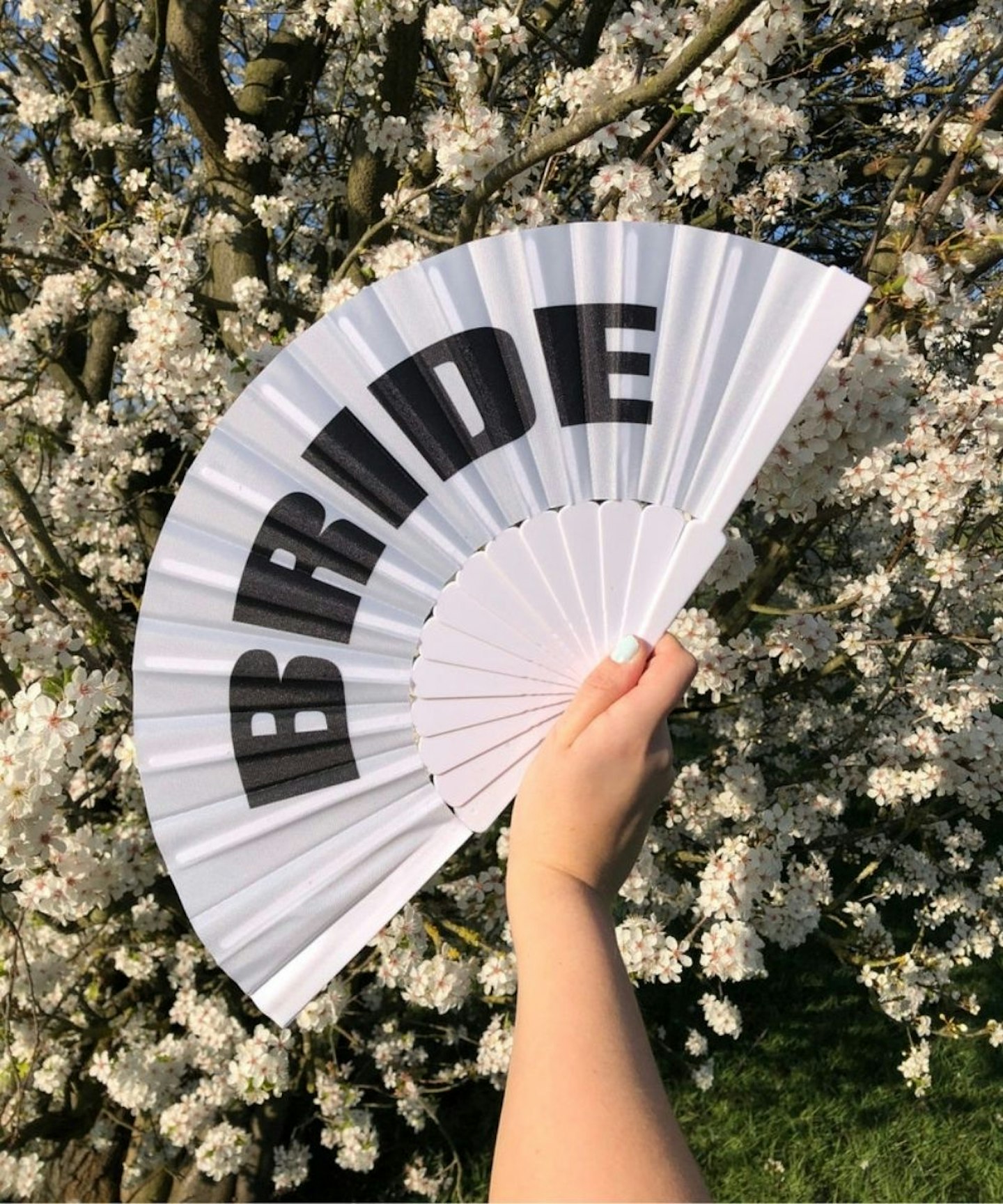 3 of 4
Bridal fan
The perfect accessory for festival queens, this fan makes for the best addition to a Hen Fest extravaganza.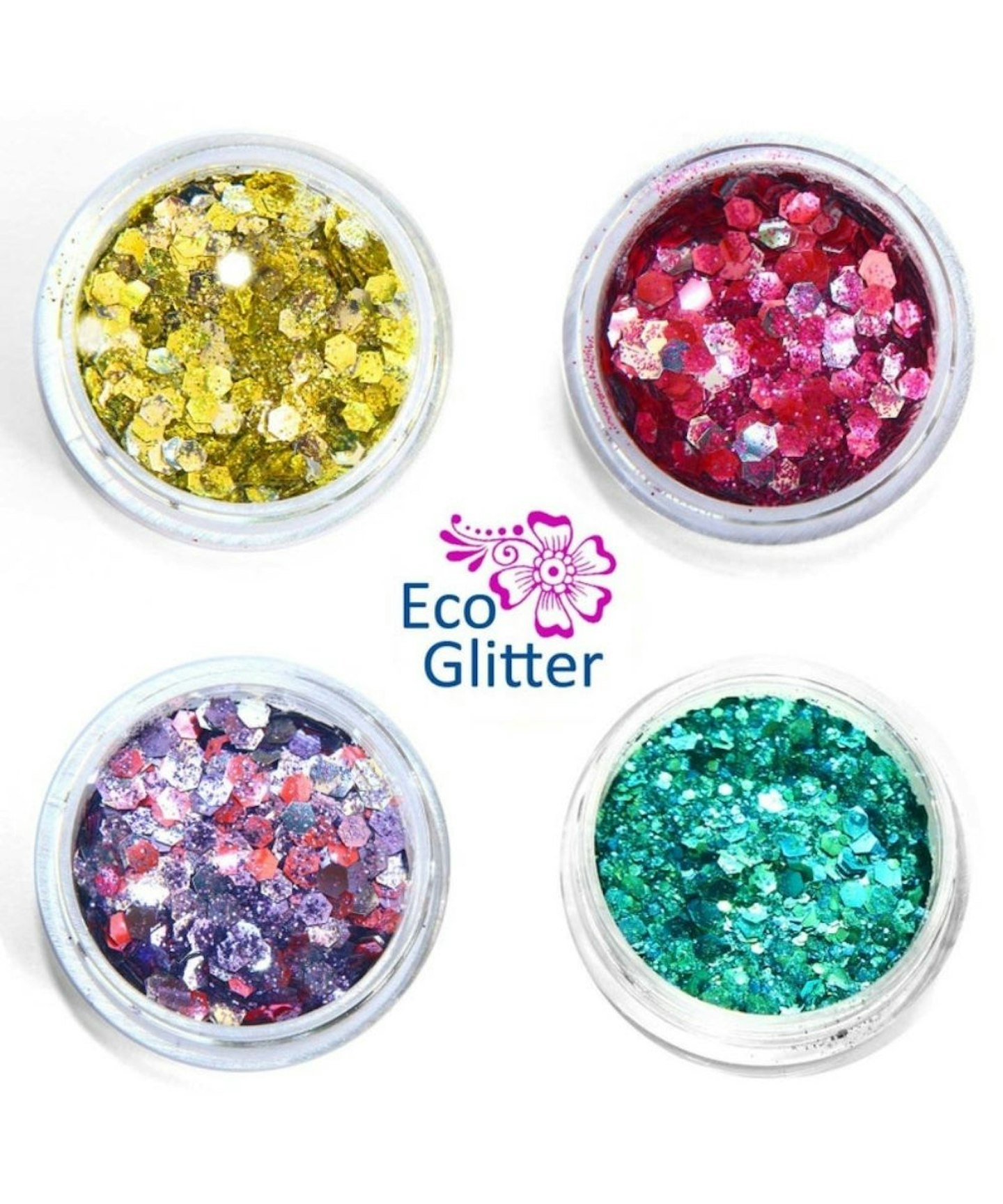 4 of 4
Biodegradable Glitters 4 Chunky Blends
Don't forget the glitter. Another festival staple, you can go absolutely wild with sparkle on the entire bridal party and be conscious doing so. These biodegradable glitters are eco-conscious and a much better alternative to normal glitters.
SHOP: Festival theme hen party décor
Best festival theme hen party du00e9cor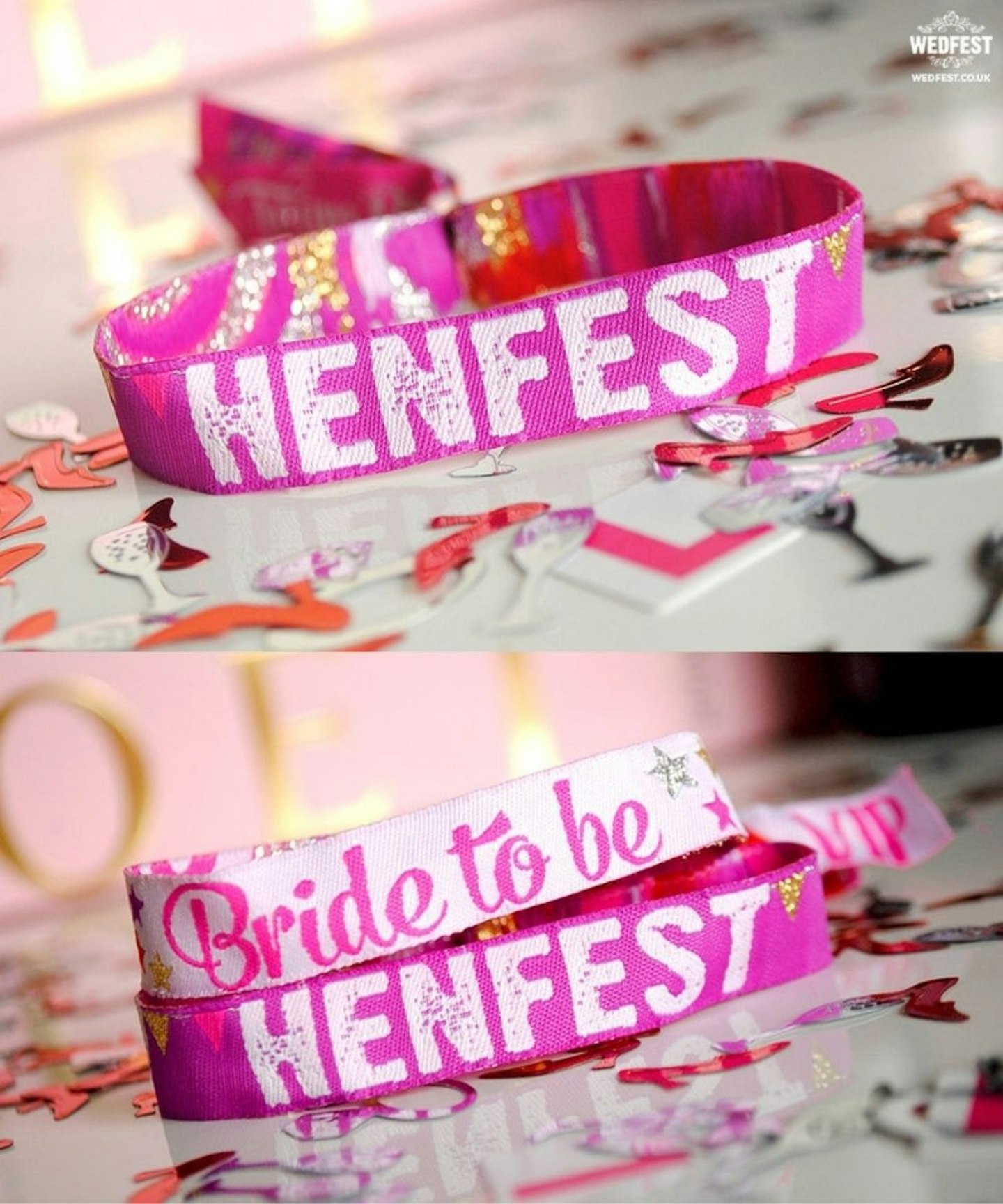 1 of 8
HENFEST Hens Party Wristbands
No festival is complete without a wristband to prove attendance. Pick up this fab pack of 10 for the real festival feel, an absolute must for the day's festivities.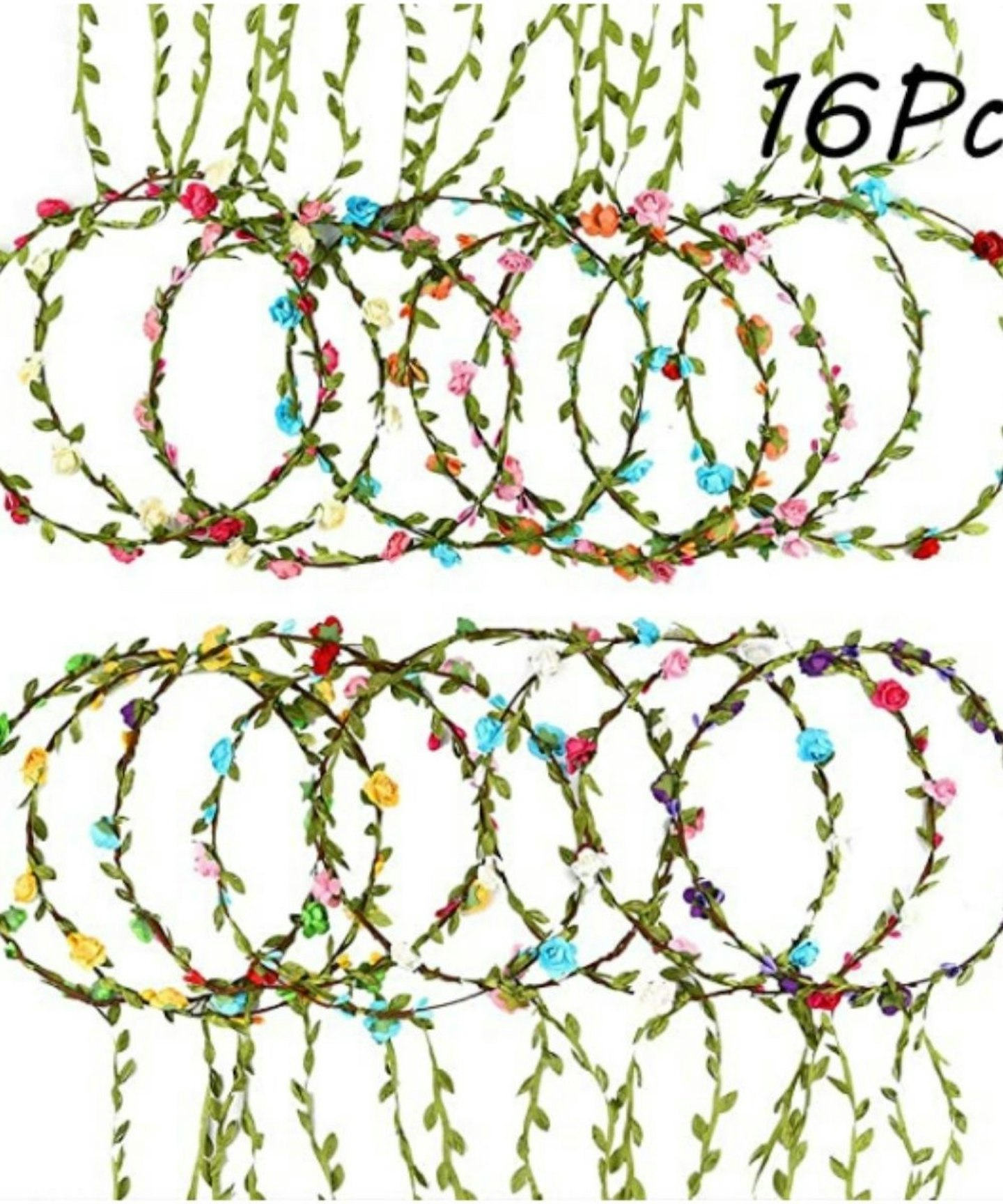 2 of 8
16 Pcs Flower Crowns
Love it or hate it, flower crowns are a festival staple - Coachella or shall we say Hen-Chella here we come. With 16 flower crowns to go round, no head shall go without.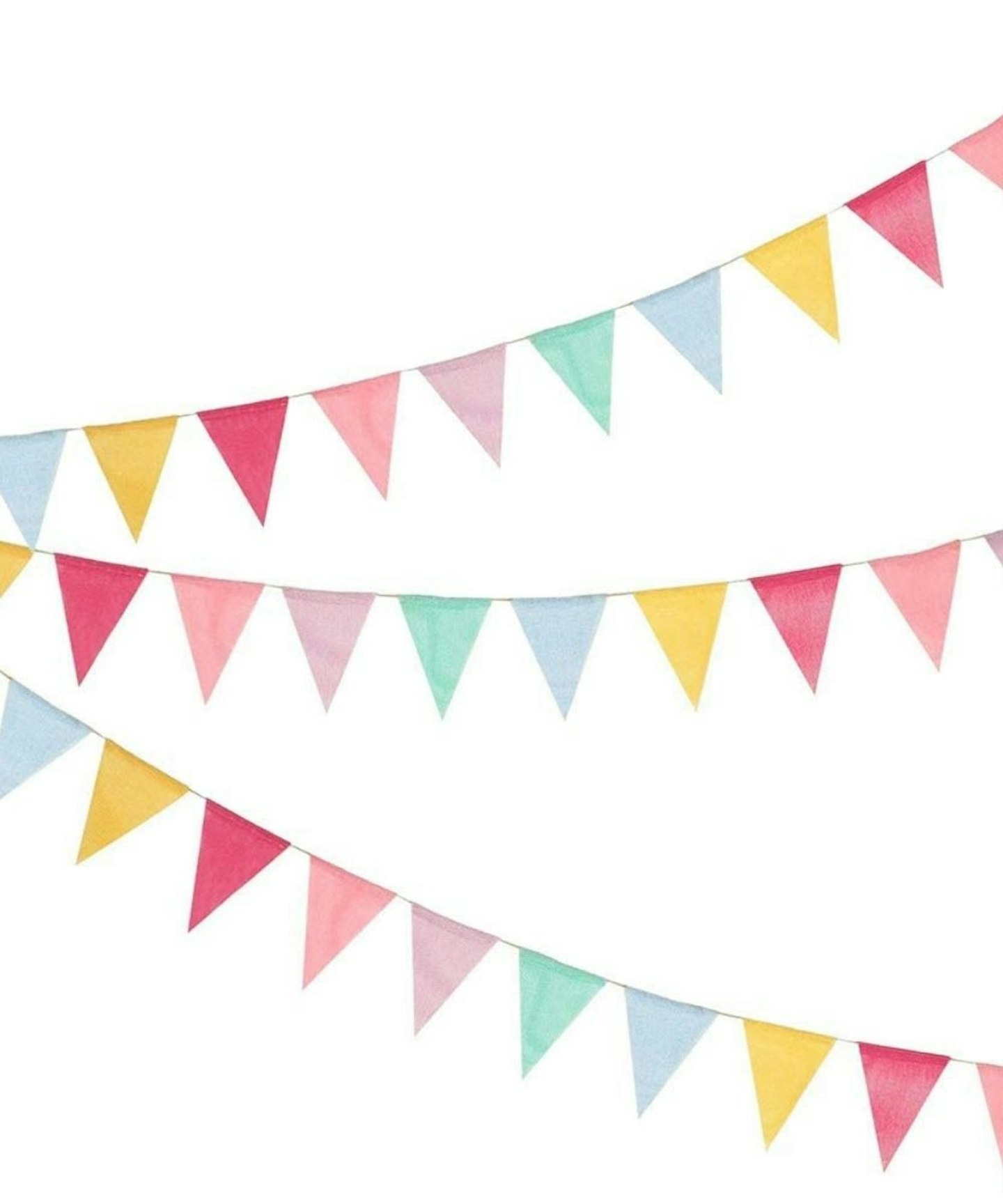 3 of 8
Multicolour Outdoor 27 Feet Bunting Banner
Decorate the outdoor space with plenty of bunting to channel the ultimate boho aesthetic, fit for any festival theme.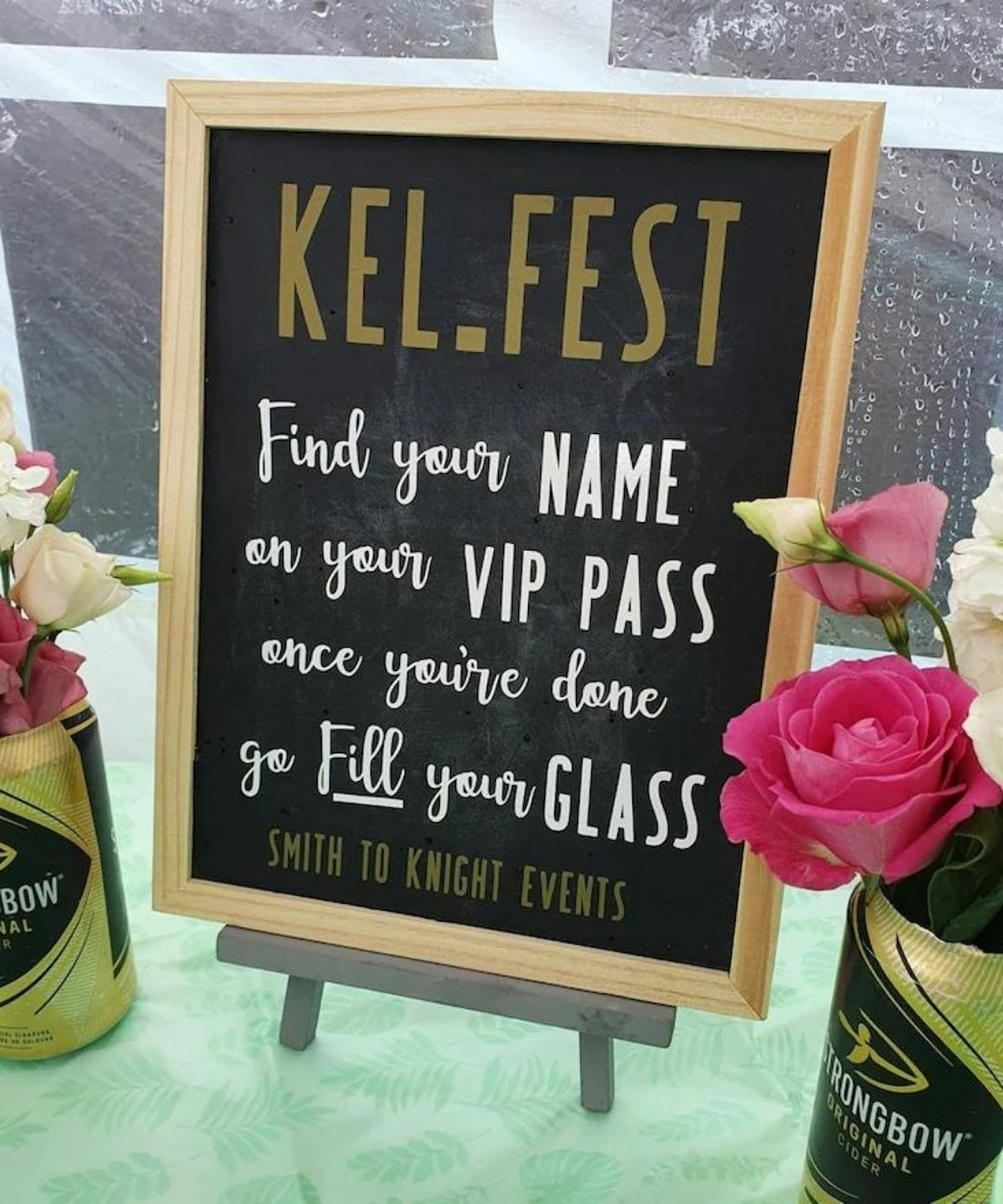 4 of 8
Festival Hen Party Sign
Customise this festival party sign to let everyone know they've made it to THE event of the year. Great for picture moments and decorating your drinks table.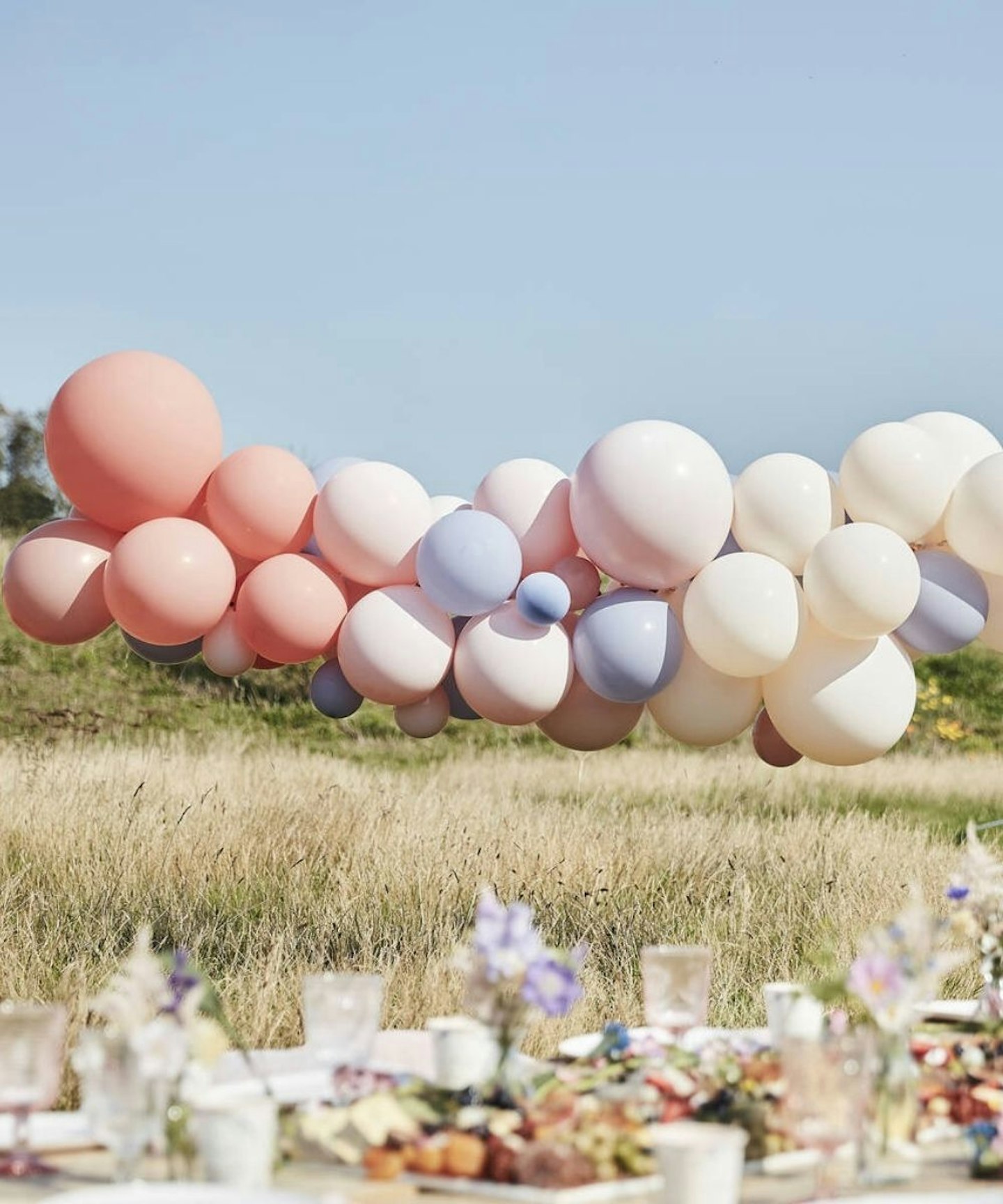 5 of 8
Blush, Nude And Blue Hen Party Balloon Arch Kit
If bunting isn't your thing, then this balloon arch sure is. So chic and decked out in gorgeous pastels, this balloon arch will decorate your outdoor space in style.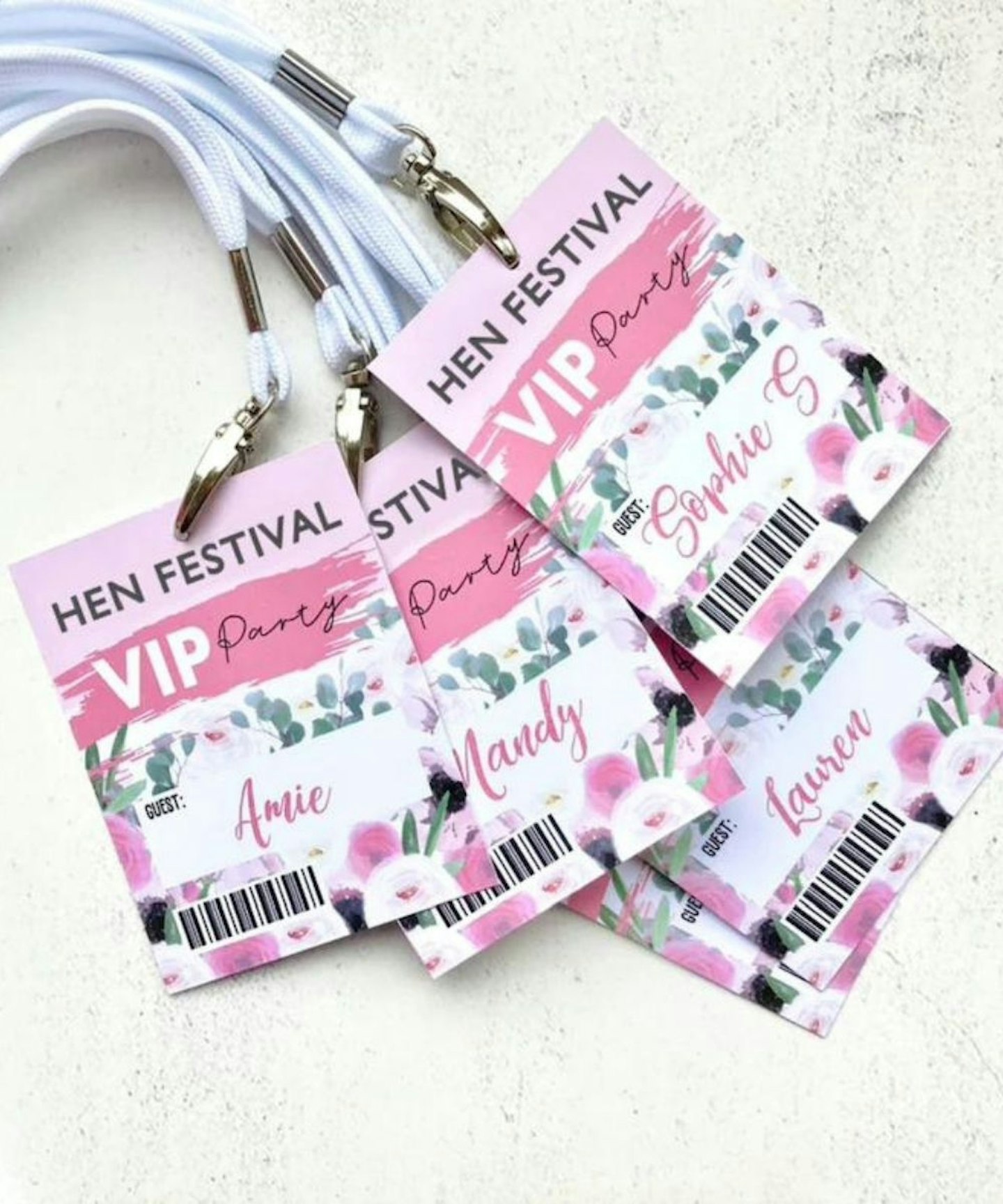 6 of 8
Hen Festival Lanyards
Upgrade the bridal party to the VIP section with these personalised lanyards, they also make a wonderful keepsake to remember the occasion.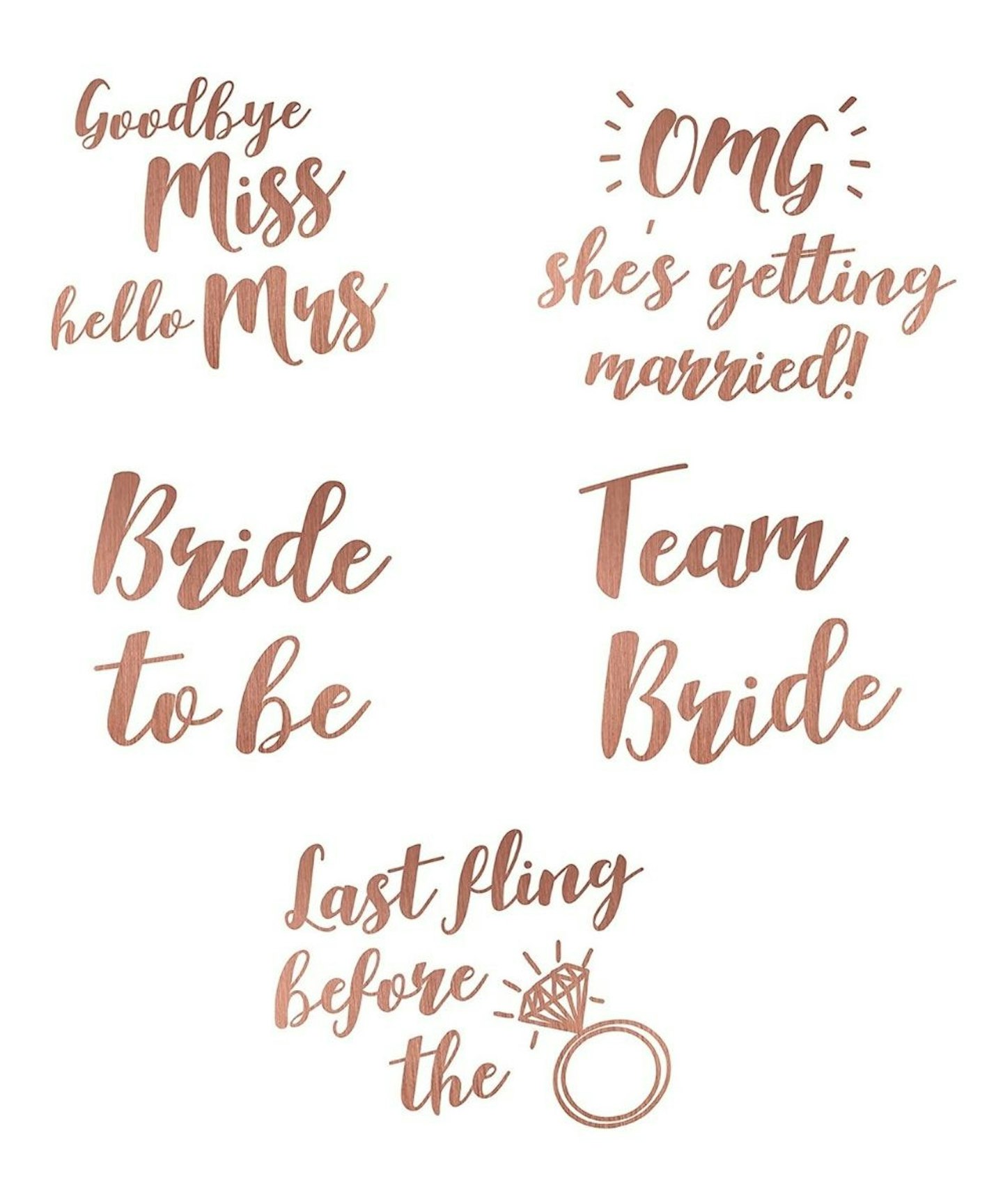 7 of 8
Rose Gold Hen Party Temporary Tattoos
Festivals are for reckless decisions, release your rebellious side with a humorous temporary tattoo. The perfect addition for a memorable send-off, these tattoos are easy to apply and thankfully won't last forever.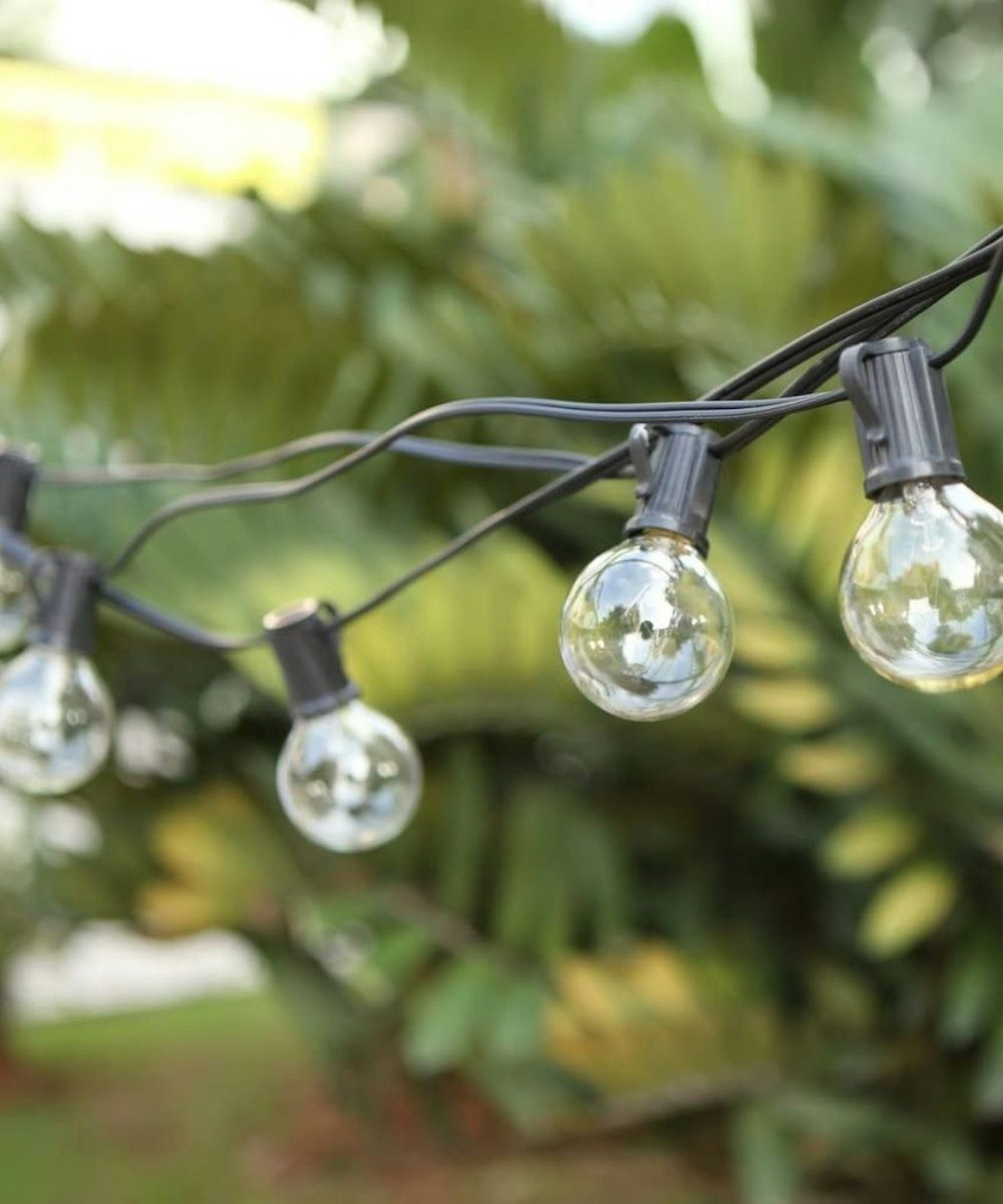 8 of 8
Outdoor Mains Powered Festoon Lighting 25FT
Ideal for when it inevitably gets darks out, these string lights will keep the party going till it's light out again. Perfect for setting the mood and elongating the festivities.
SHOP: Festival ready drinks
Best festival approved canned drinks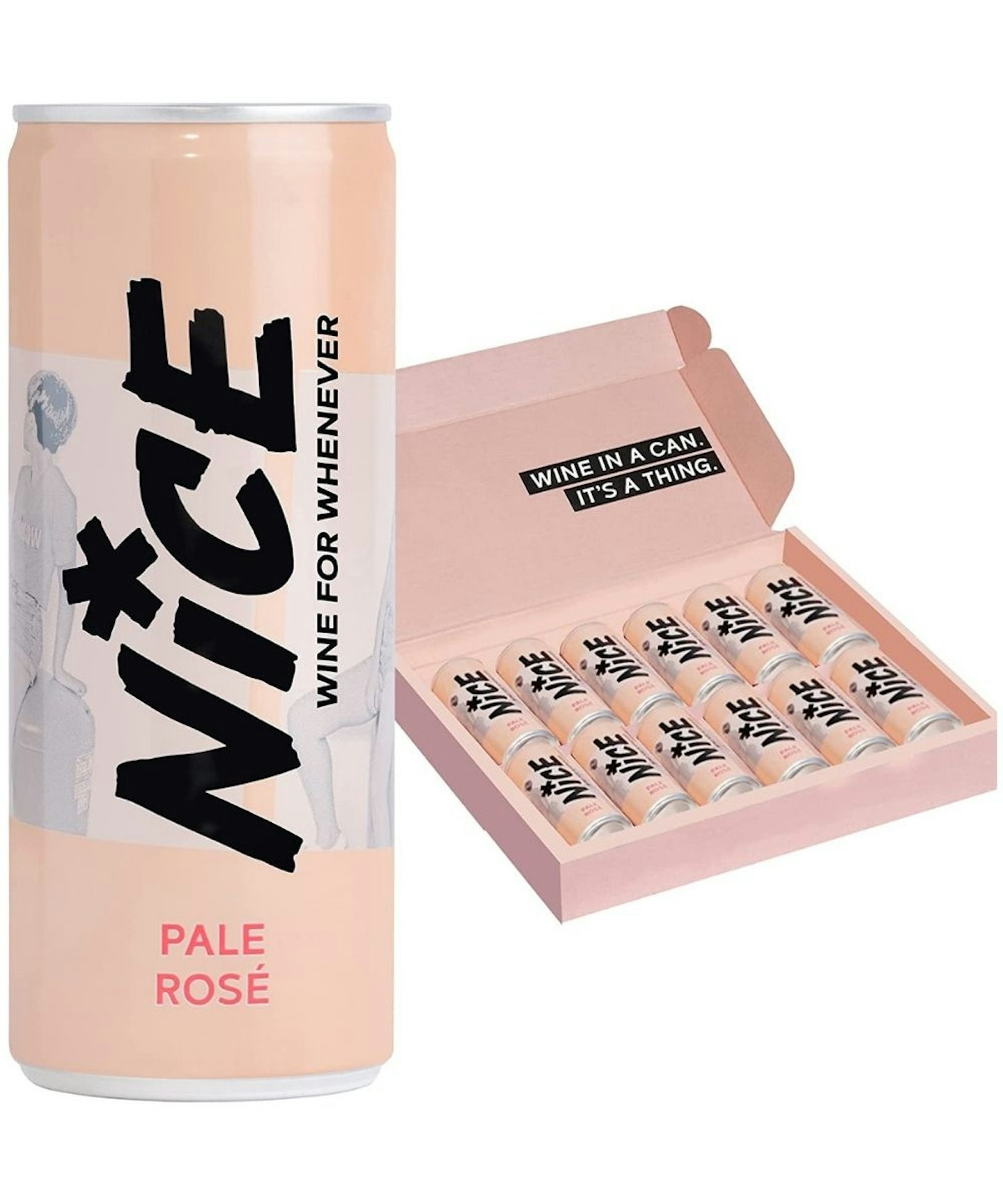 1 of 4
Nice Pale Rosé, Wine in a Can
Rosé in a can? Yes, please. Safer than bringing out the fine glassware or stocking up on single-use cups, you can enjoy the beauty of a cold Rosé without the hassle. The cans are also 100 per cent recyclable, so that's one less thing to worry about.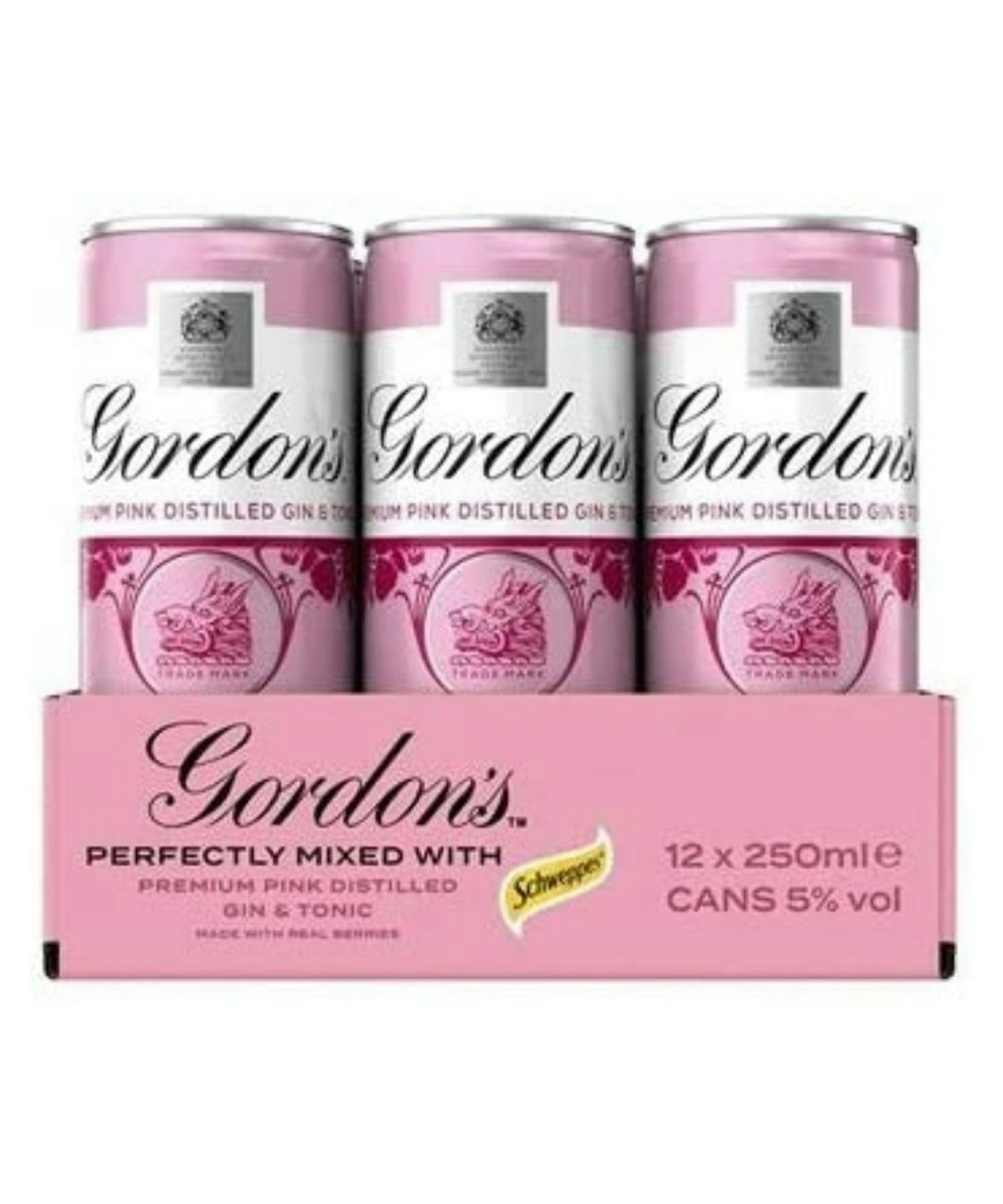 2 of 4
Gordons Pink Gin Cans Case of 12
Oh, the joys of a pre-mixed G&T. No hassle and no fuss, so you can focus on having the best time without worrying about refills the entire party.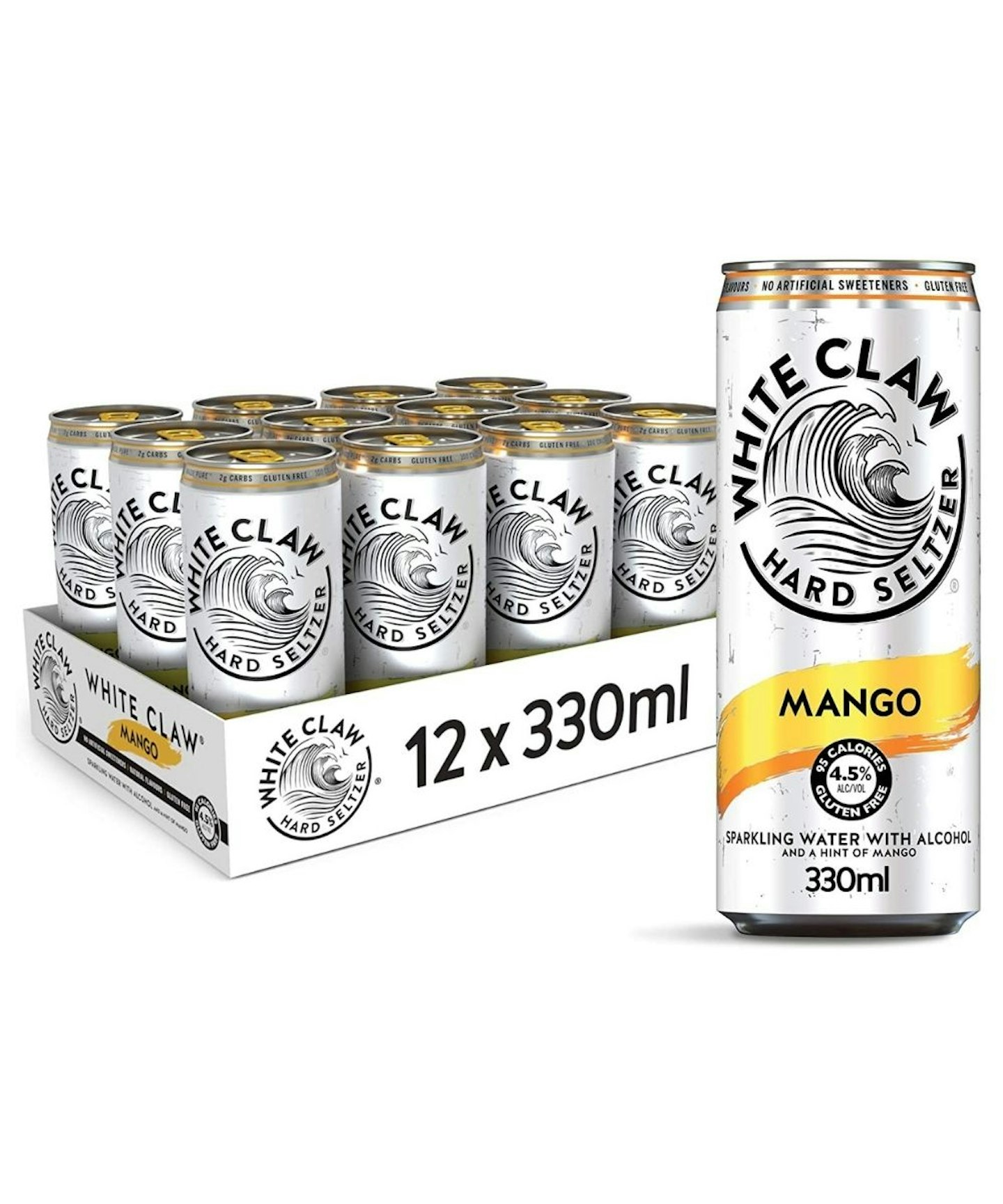 3 of 4
White Claw Hard Seltzer Mango (12 x 330ml)
Low calorie and gluten-free, hard seltzers are all the rage right now and if you haven't heard of White Claw where have you been? Perfect if you're not looking to get escorted out of the function for disorderly conduct.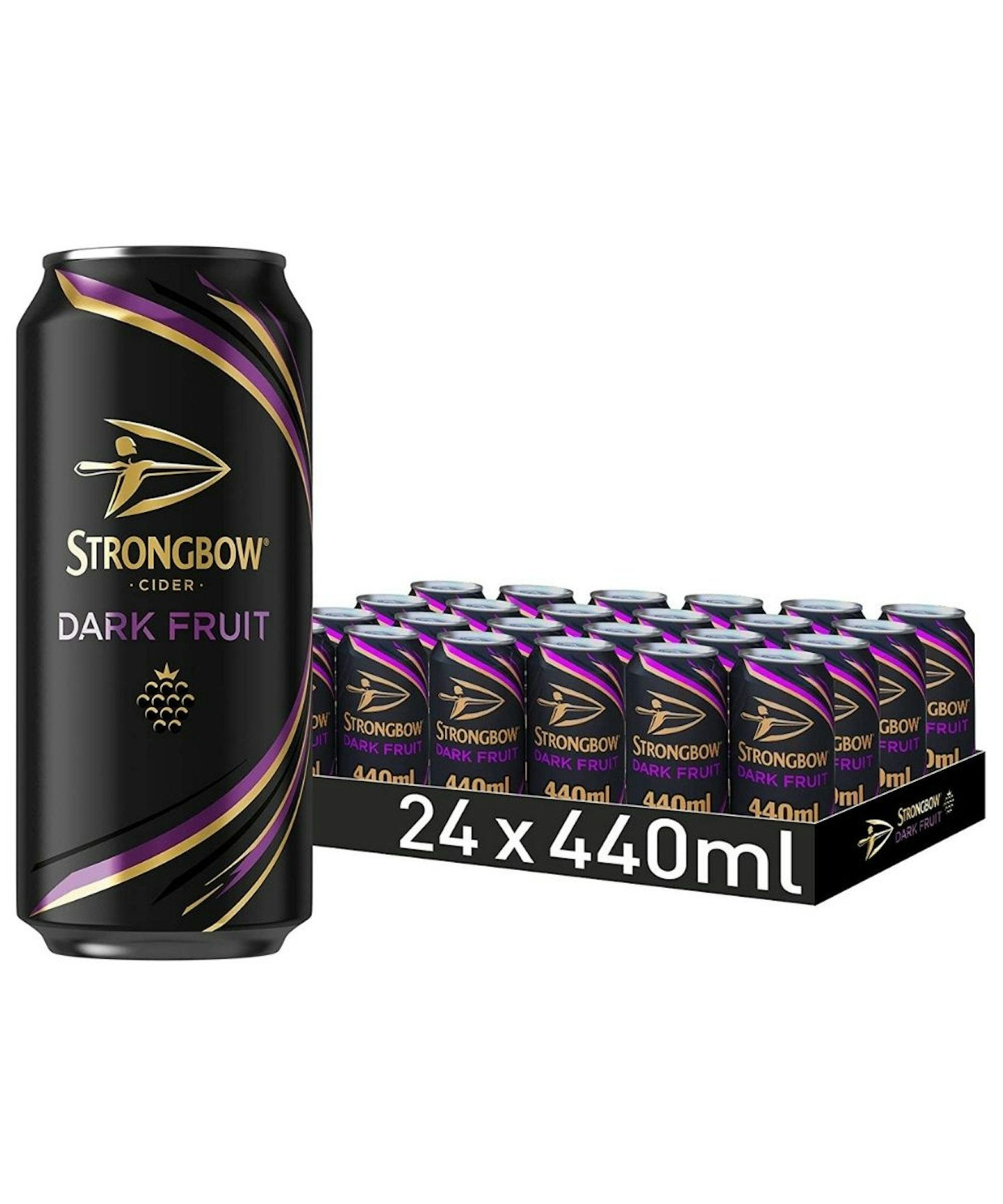 4 of 4
Strongbow Dark Fruit Cider Cans, 24 x 440 ml
The OG festival drink of choice, a can of Strongbow Dark Fruits will make any festival hen party feel the real deal.
READ MORE:
Wedding dress trends 2022: Get ready to swoon over these styles
Rochelle Humes' outfits from This Morning - and where to buy them cheaper on the high street
Why is it called a hen party?
We've all heard of hen parties and stag dos, but where do the names really come from?
Well, firstly, both animals obviously relate to female or male parties - as hens are known as girls through 'mother hens' etc. On the other hand, stags are generally known as male animals in general (as well as being the male word for deer). So the simple answer is that hen parties usually include women and the bride, and stag parties are for men and the groom.
Hen parties, bachelorettes, 'Sten' (joint stag and hen) dos and stag dos have been around for years and they don't seem to be going away... Just make sure you party safely and responsibly!