Christmas is a'coming and it's time to tick off your Christmas shopping list. Someone universally hard to shop for is the father figure in your life - do they want tech, pampering, foodie gifts, or something funny? Even finding the right advent calendar for men can be a challenge.
You can find state-of-the-art headphones for the music-lover, a foam roller for gym obsessives and if your budget can stretch, we've also found a brilliant beer subscription gift for £24 a month that includes eight beers delivered to his door monthly throughout the year. For smaller budgets, we've got grooming sets and cycling-themed cufflinks, as well as one-off hampers.
With this in mind, we've put together a gift guide of perfect Christmas presents for the dad in your life. From subscription gifts, foodie feasts and top-notch technology, here are our choices of the best gifts for Dads this Christmas.
SHOP: Our picks of the best Christmas gifts for dads
Christmas gift guide for dads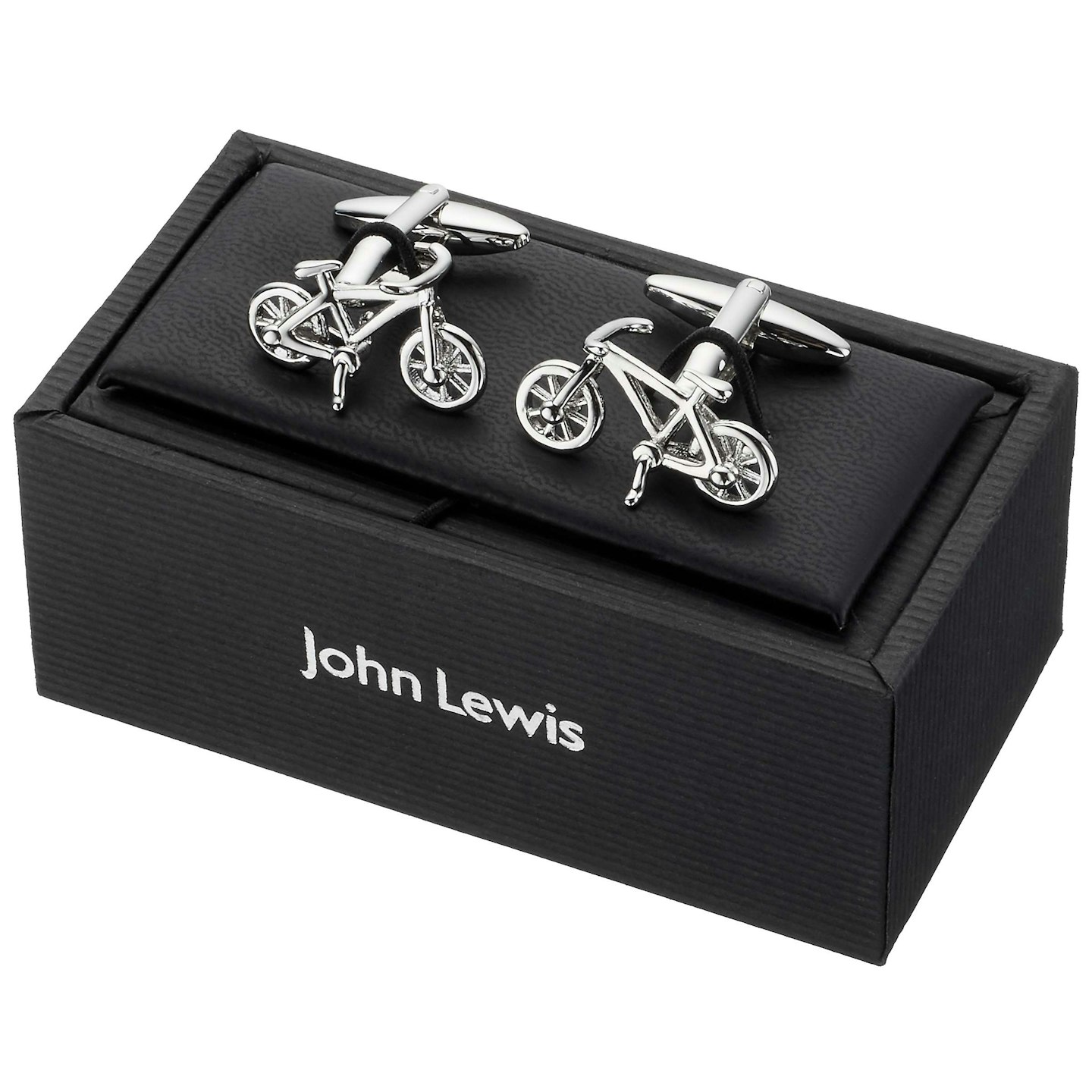 1 of 22
CREDIT: John Lewis
John Lewis & Partners Bike Cufflinks, Silver
For the bike-loving father figure in your life, these bicycle cufflinks are a great choice. The design is sure to bring a smile to any cyclist in your life and they're surprisingly affordable for the quality too.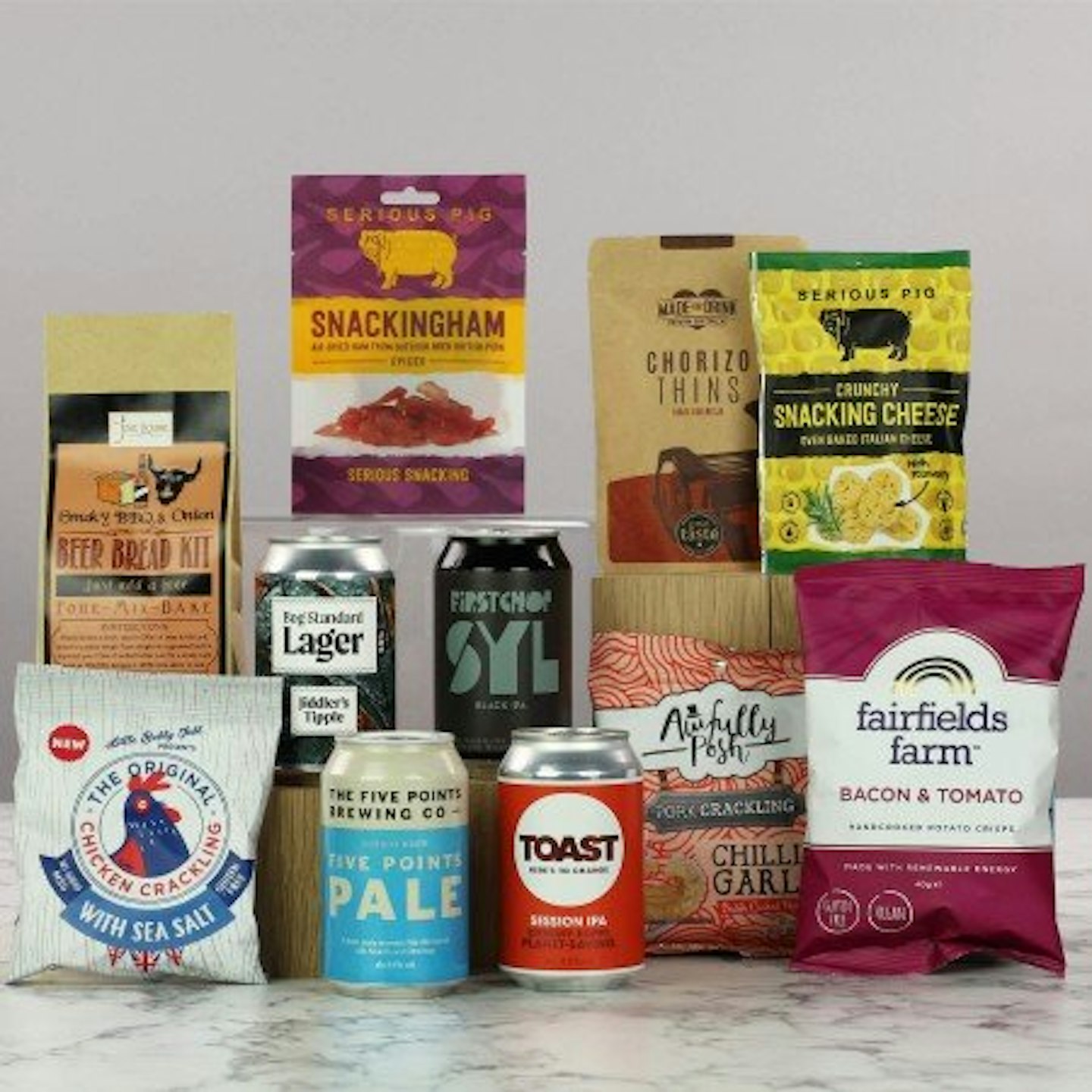 2 of 22
CREDIT: FodaBox
FodaBox Man Box
For any foodie father or beer-loving dad, this beer and bar snack box would go down a treat. The box includes craft ales, unusually flavoured crisps, meaty snacks and even a beer bread-making kit.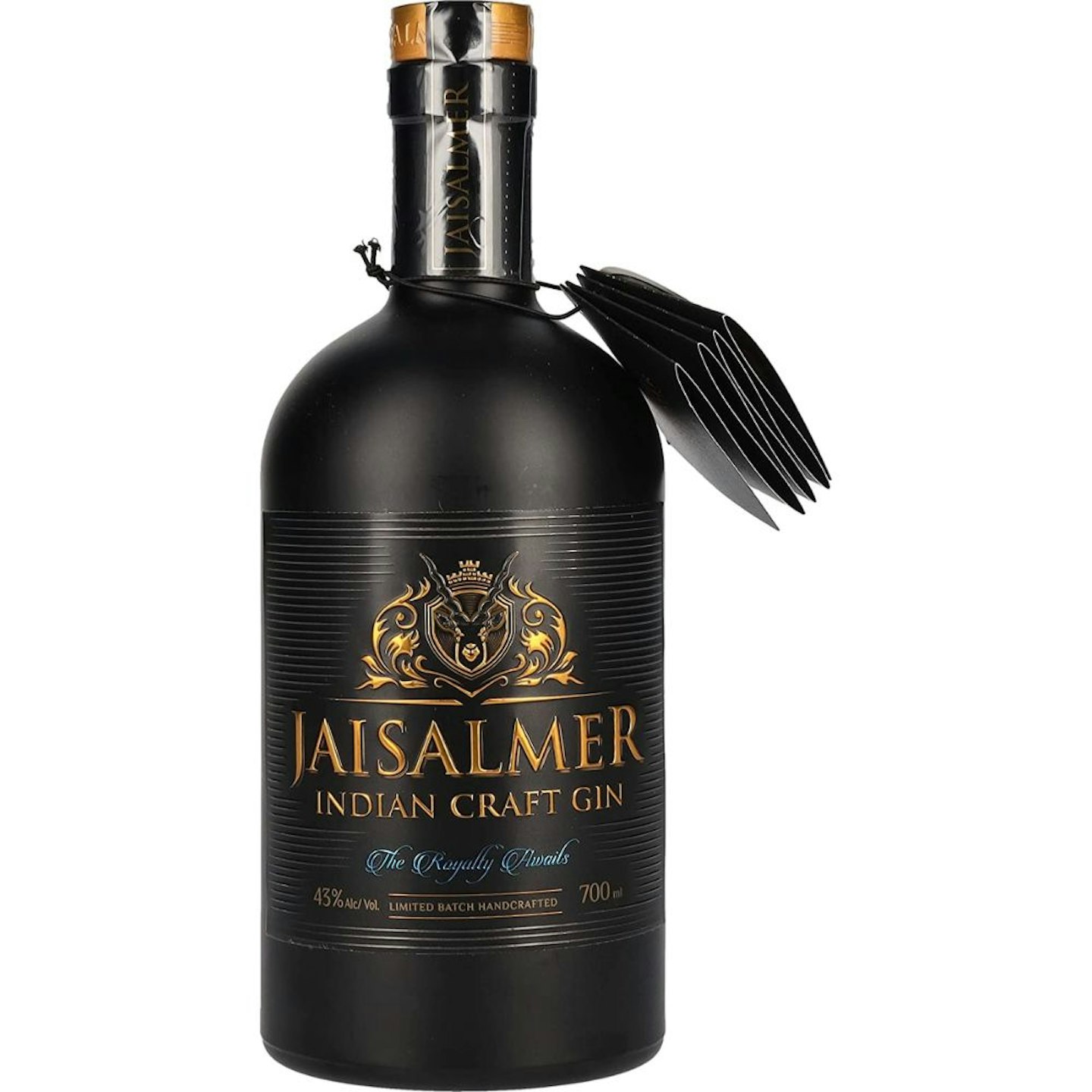 3 of 22
CREDIT: amazon
Jaisalmer Indian Craft Gin - 700 ml
If dad loves a good G&T, one of the best gifts to get him for Christmas is what we like to call, an RFG (Really Fancy Gin). Jaisalmer's Indian Craft Gin is utterly delicious; a real level up from your usual supermarket gins and a proper treat for the old man.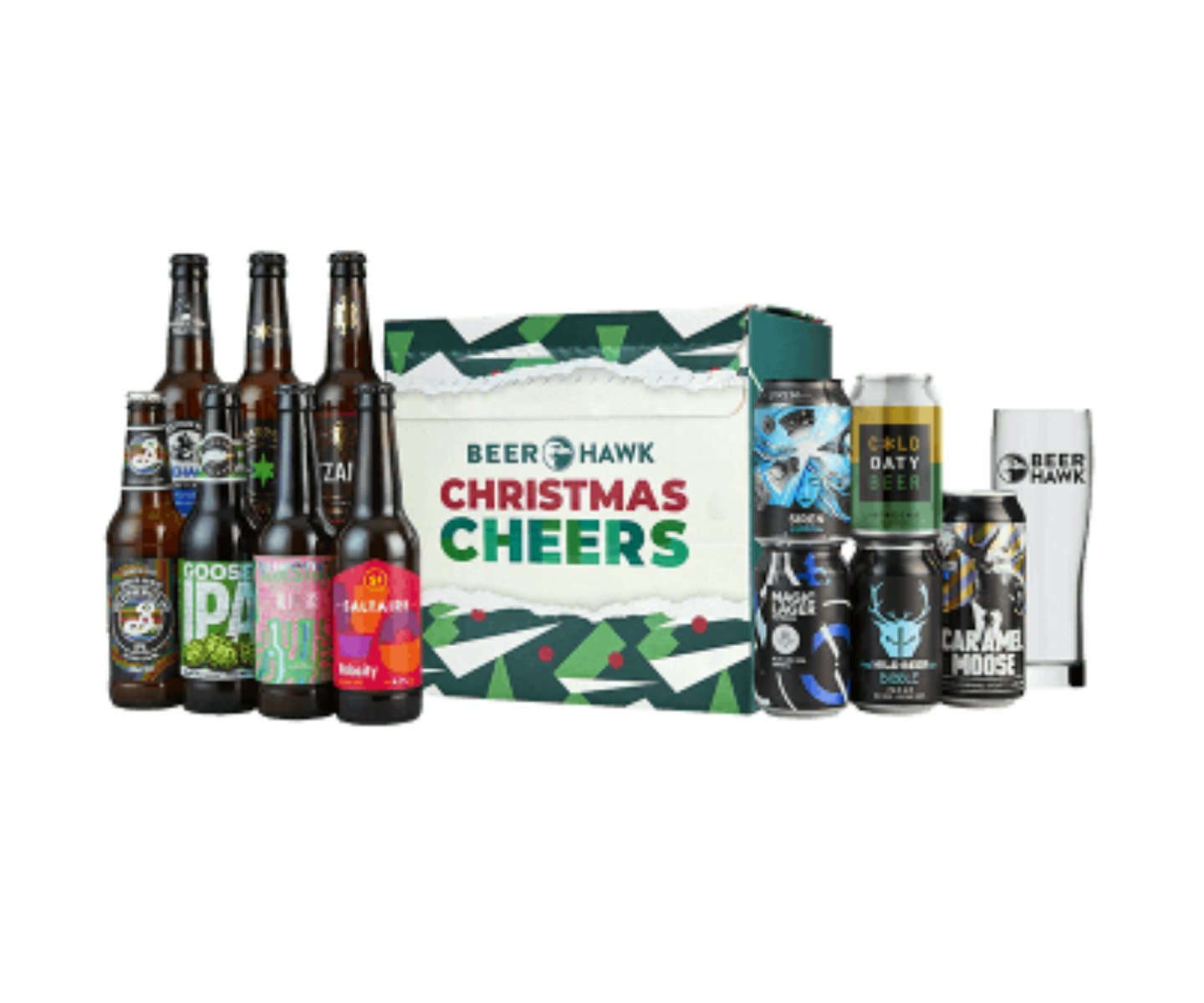 4 of 22
Beer Hawk Crafty Crate
A crate of dad's favourite beers is a no-brainer this Christmas. The box contains 4 IPAs, 4 lagers, 3 pale ales, 1 stout and a free beer glass.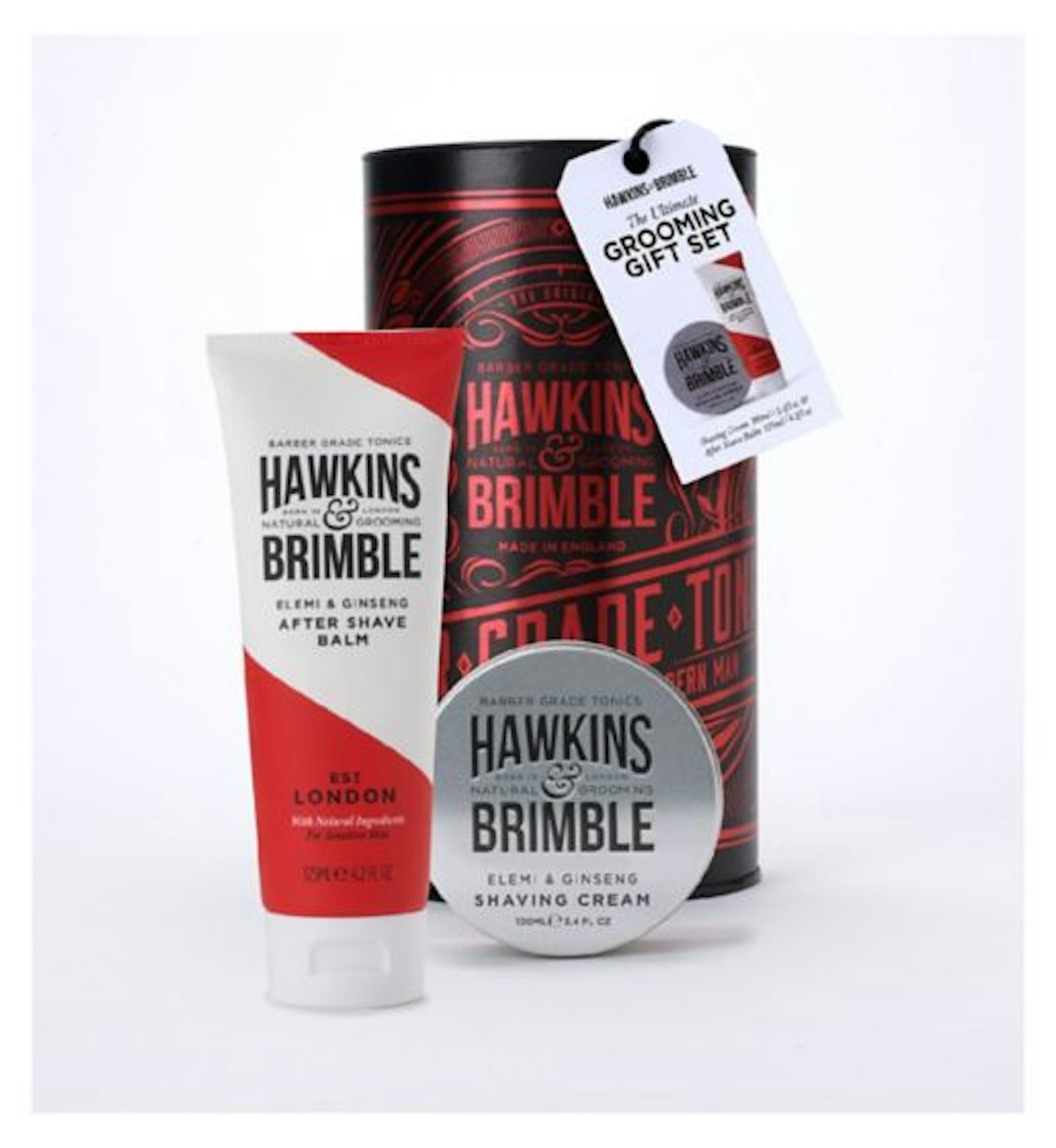 5 of 22
CREDIT: Boots
Hawkins & Brimble Grooming Gift Set
This luxurious grooming set is surprisingly budget-friendly and comes in a lovely gift box. It contains two shaving aids with formulas and scents inspired by Elemi & Ginseng.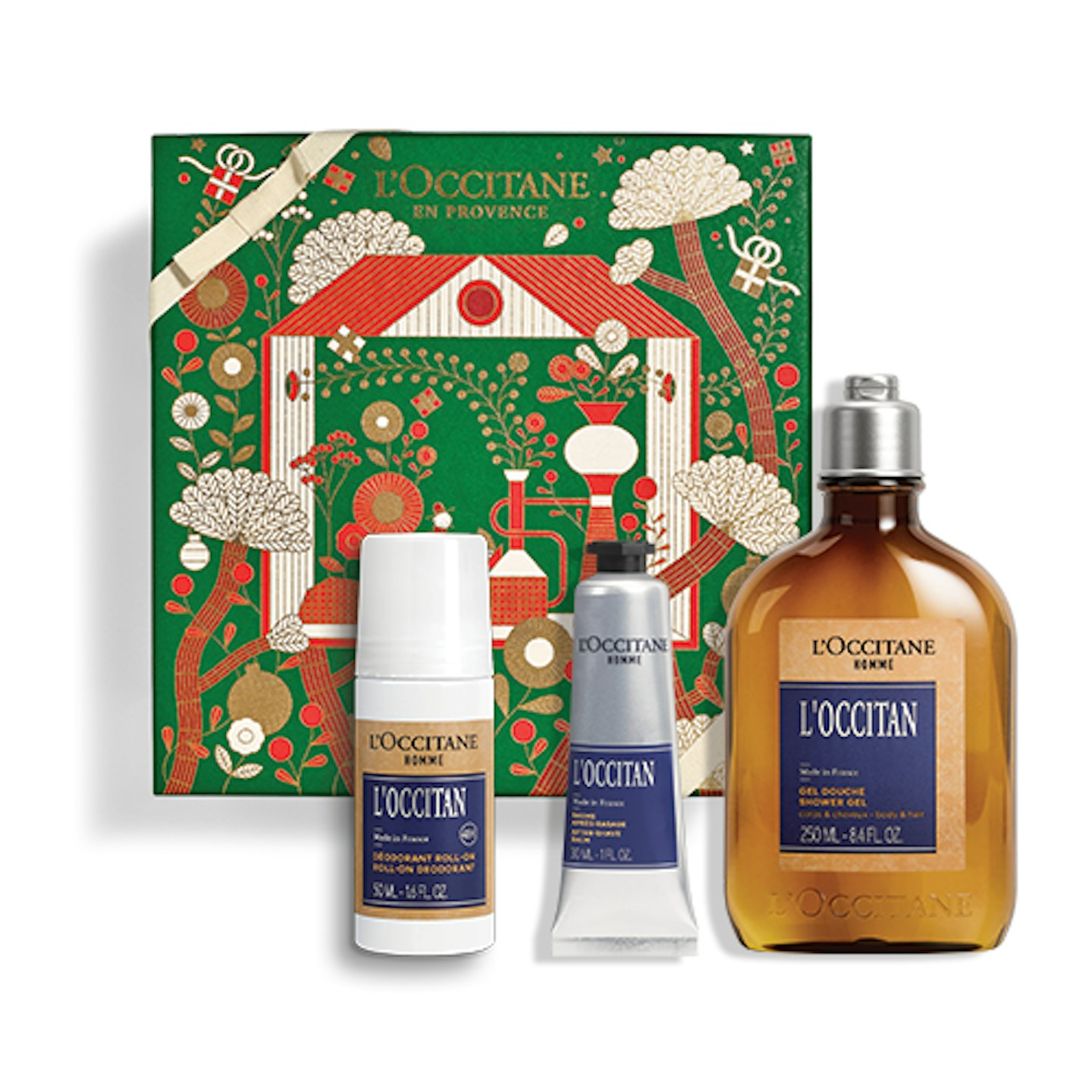 6 of 22
CREDIT: L'Occitane
L'Occitan Gift Set
The perfect pampering gift for any modern dad, this cute set comes with three L'Occitane products and comes in a signature gift box. The set includes scented shower gel, deodorant and aftershave balm.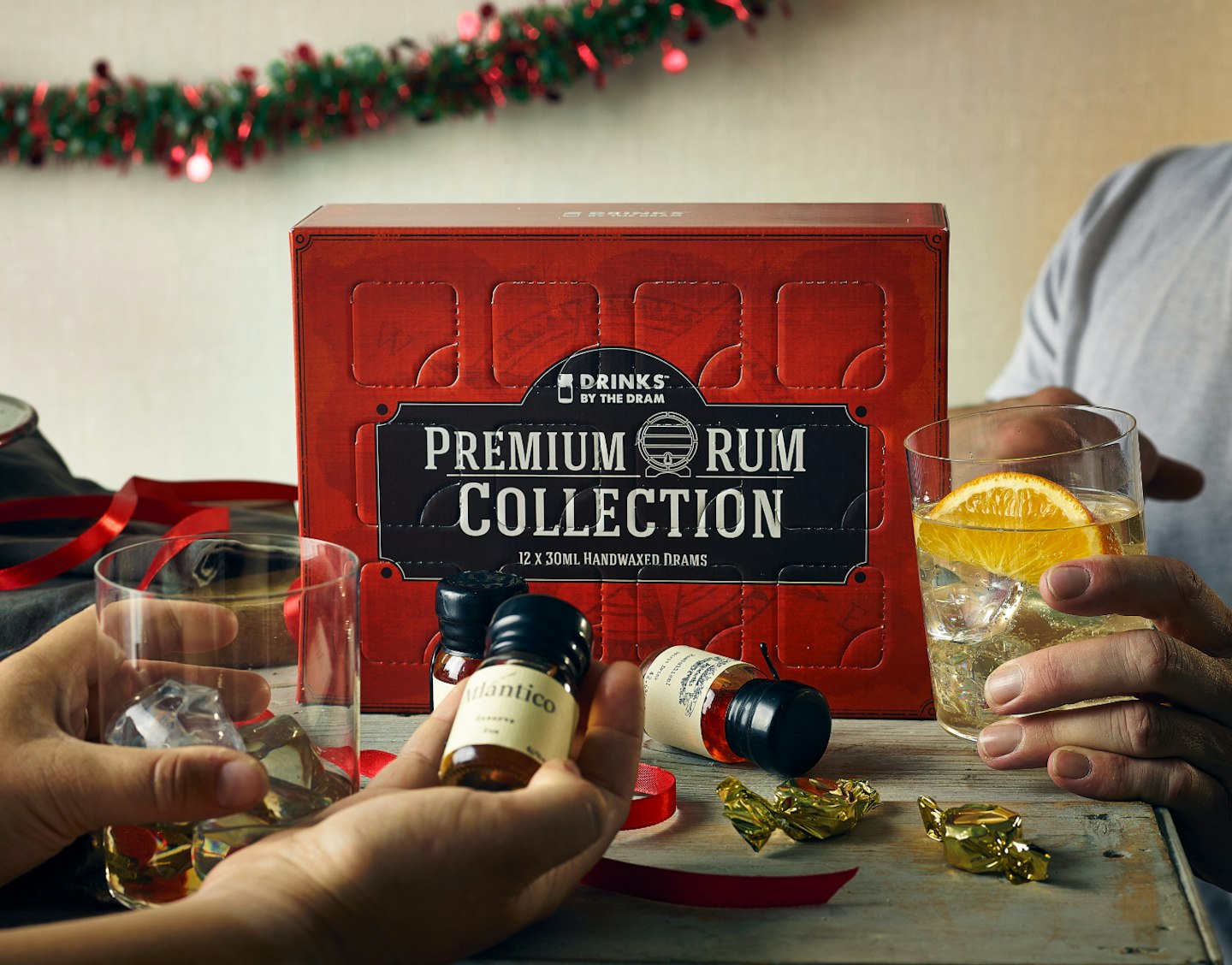 7 of 22
CREDIT: Master of Malt
Drinks by the Dram 12 Dram Premium Rum Collection
If you're buying for a spirit-loving dad this year then why not splash out on this set of 12 premium rums? You could even set up your own little rum tasting, with note cards and prizes for correct provenance guesses...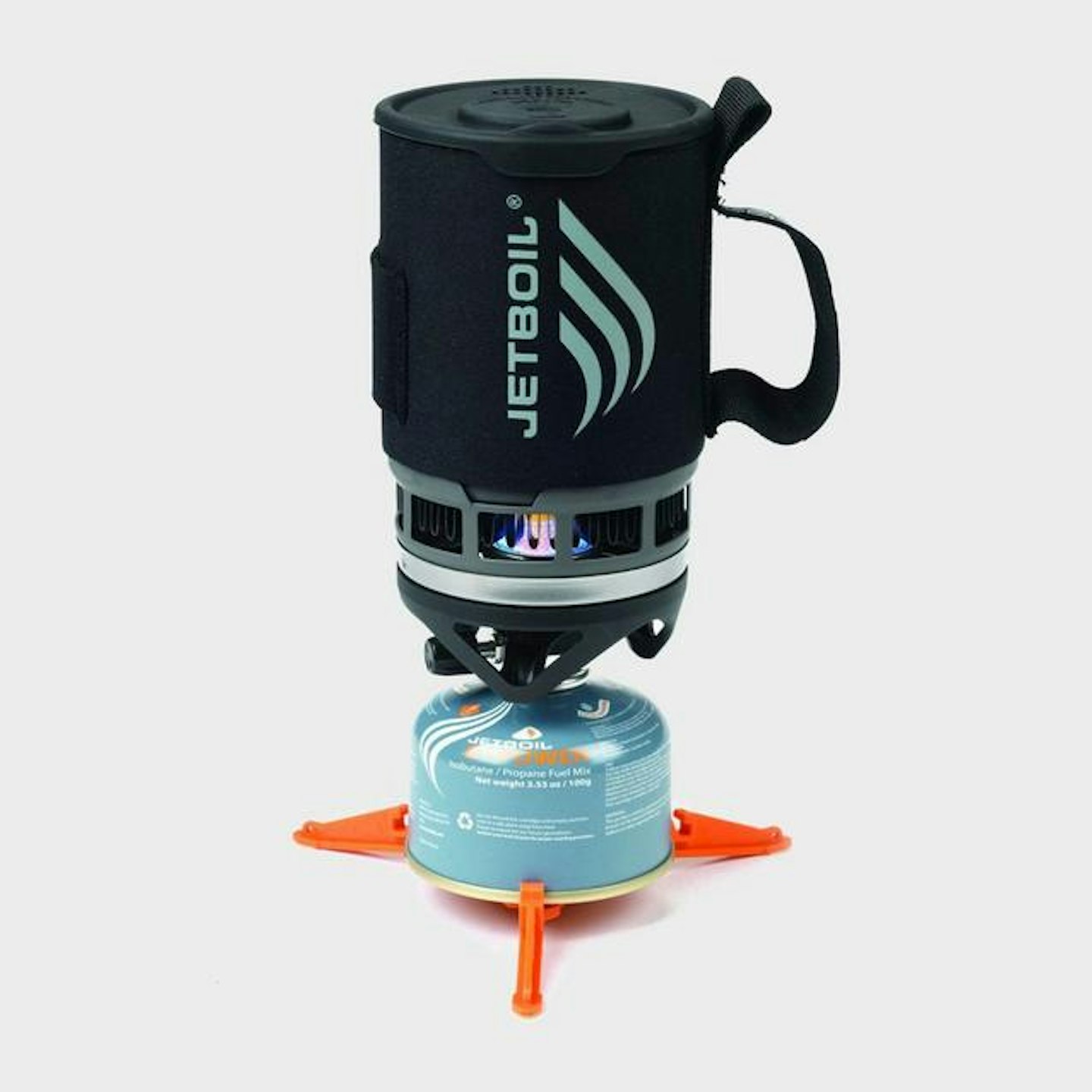 8 of 22
CREDIT: Blacks
Jetboil ZiP Cooking System
If you're buying an extra special gift for an outdoorsy dad, then this outdoor cooking system is a winner. It's on the pricier side of gifts, but this quick-heat, lightweight stove has rave reviews and is perfect for a dad who likes to camp and hike.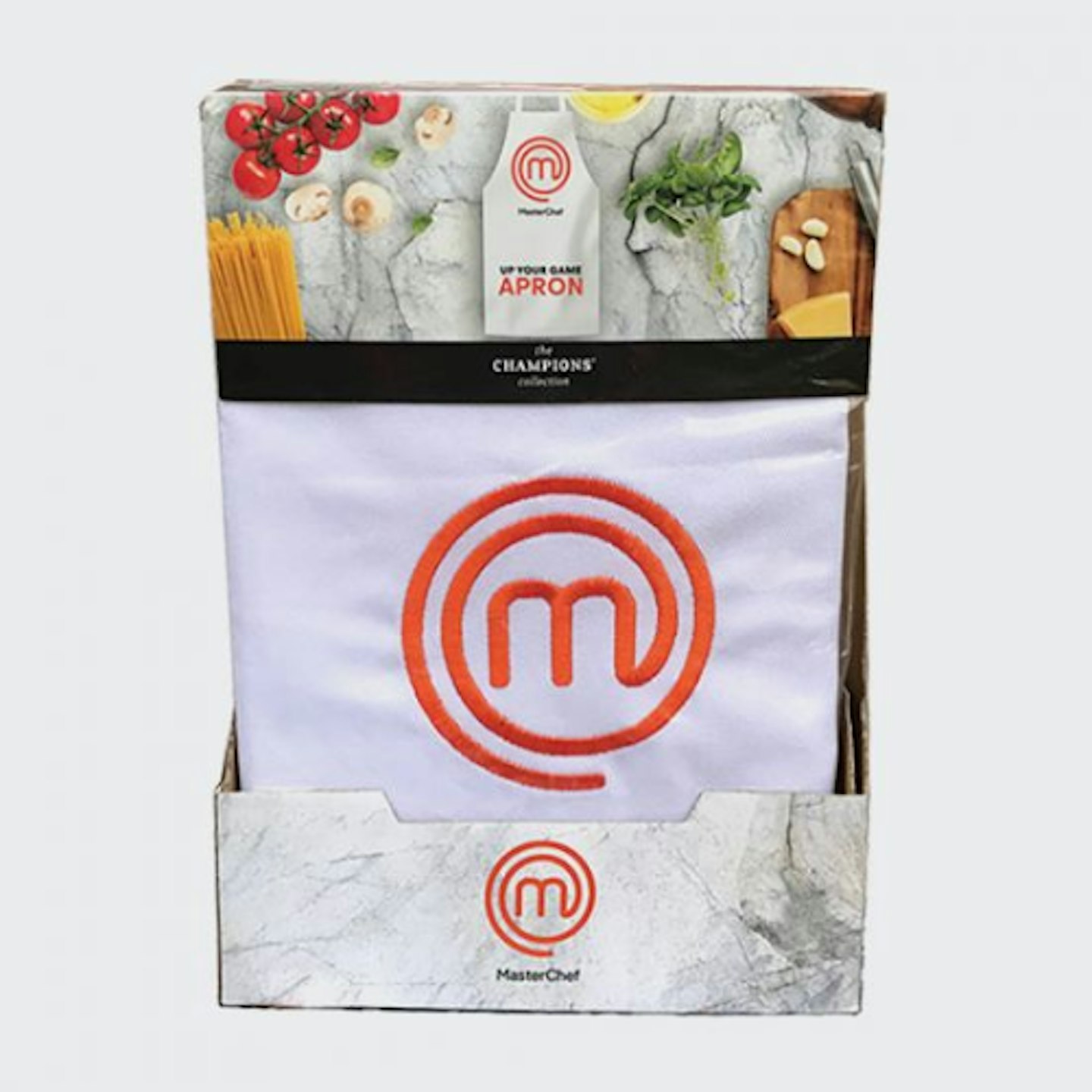 9 of 22
CREDIT: Menkind
MasterChef Apron
Does your dad consider himself a genius in the kitchen? This MasterChef apron will help him feel like the top-notch chef he is.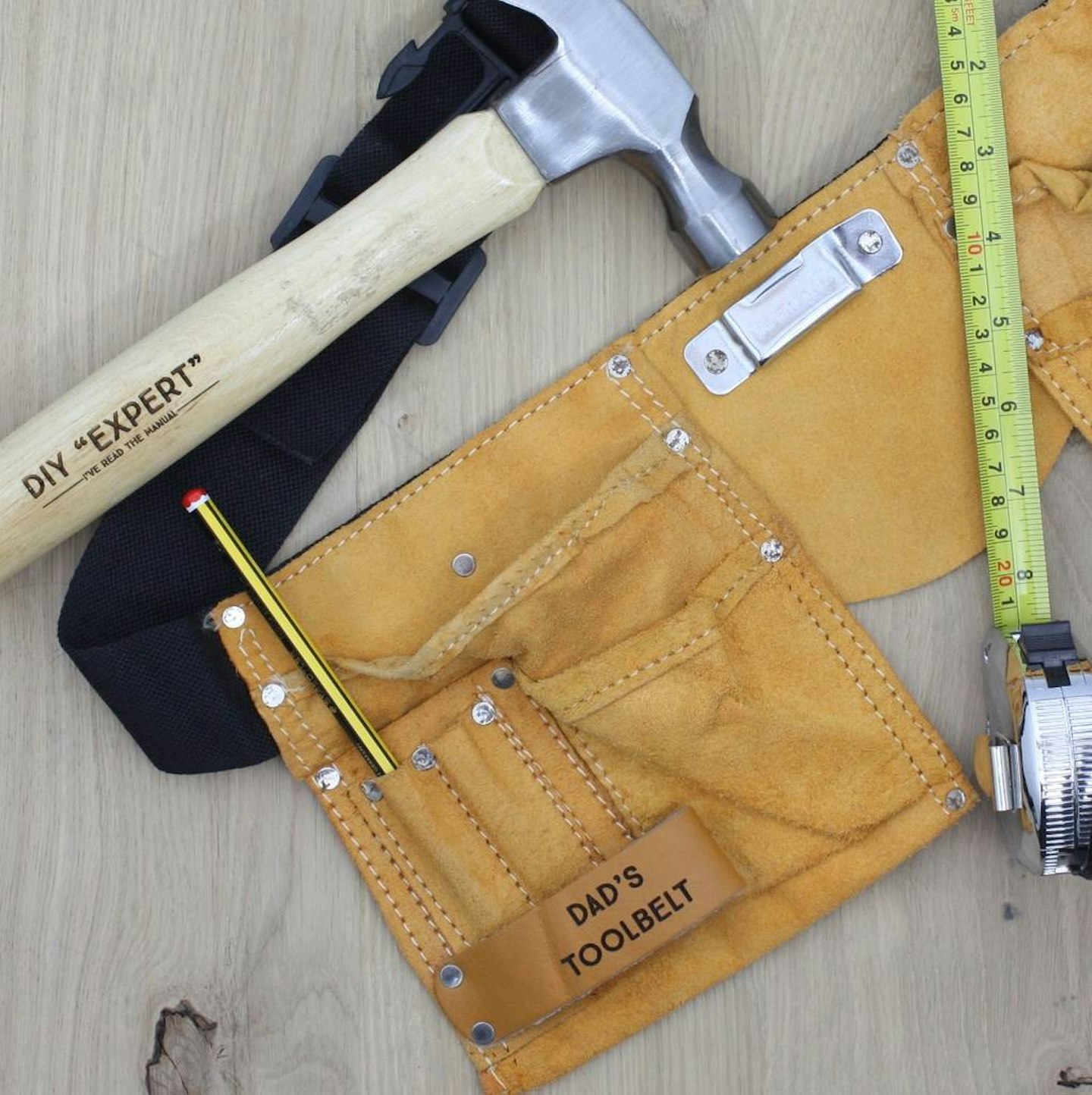 10 of 22
CREDIT: Not On The High Street
Personalised Leather Tool Belt
Got a DIY expert you need to buy for? They'll love this personalised leather tool belt. There's room for all his essential equipment and the finish is top quality.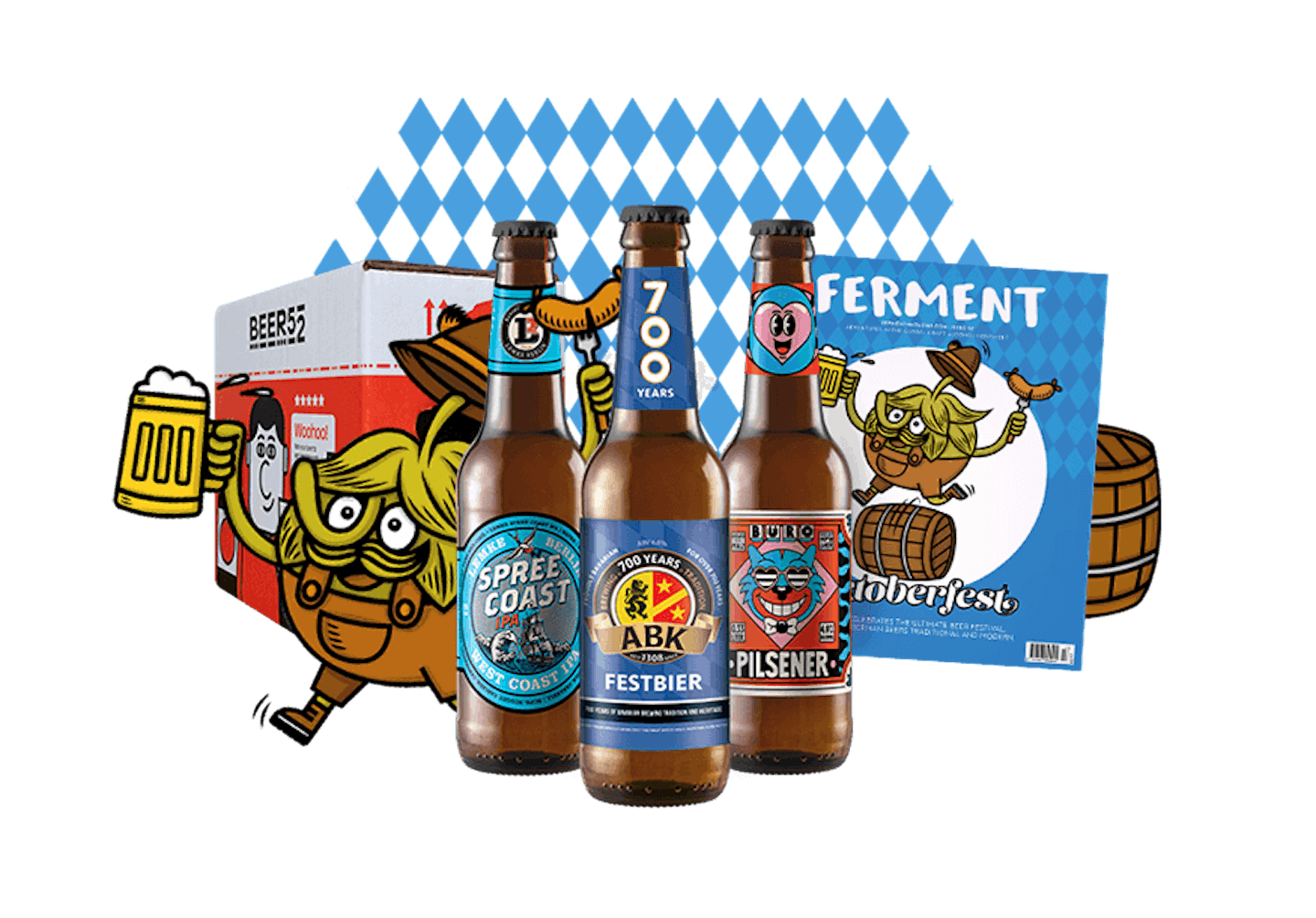 11 of 22
CREDIT: Beer52
Beer52 Beer Subscription
A subscription gift is a great idea for year-long presents for a special dad. This one is £24 a month and contains 8 beers, a snack and a beer magazine. Perfect for a beer connoisseur.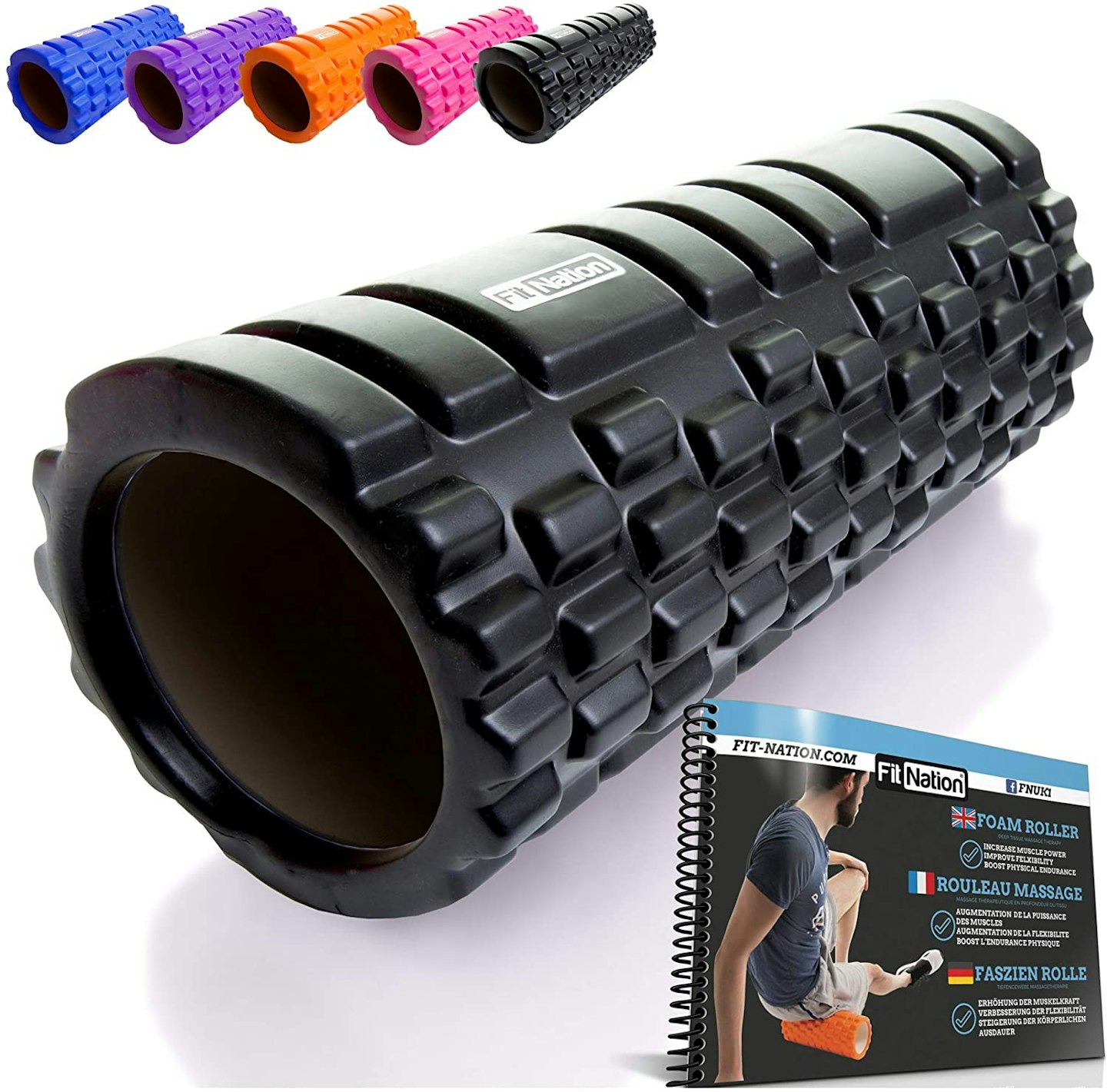 12 of 22
CREDIT: Amazon
Fit Nation Foam Roller for Muscle Massage with Exercise Book
For any fitness-obsessive dad, a foam roller is a must. The 3D surface of this roller massages out any post-workout knots and tight muscles. It also comes with a handy guidebook to make the most out of this workout tool.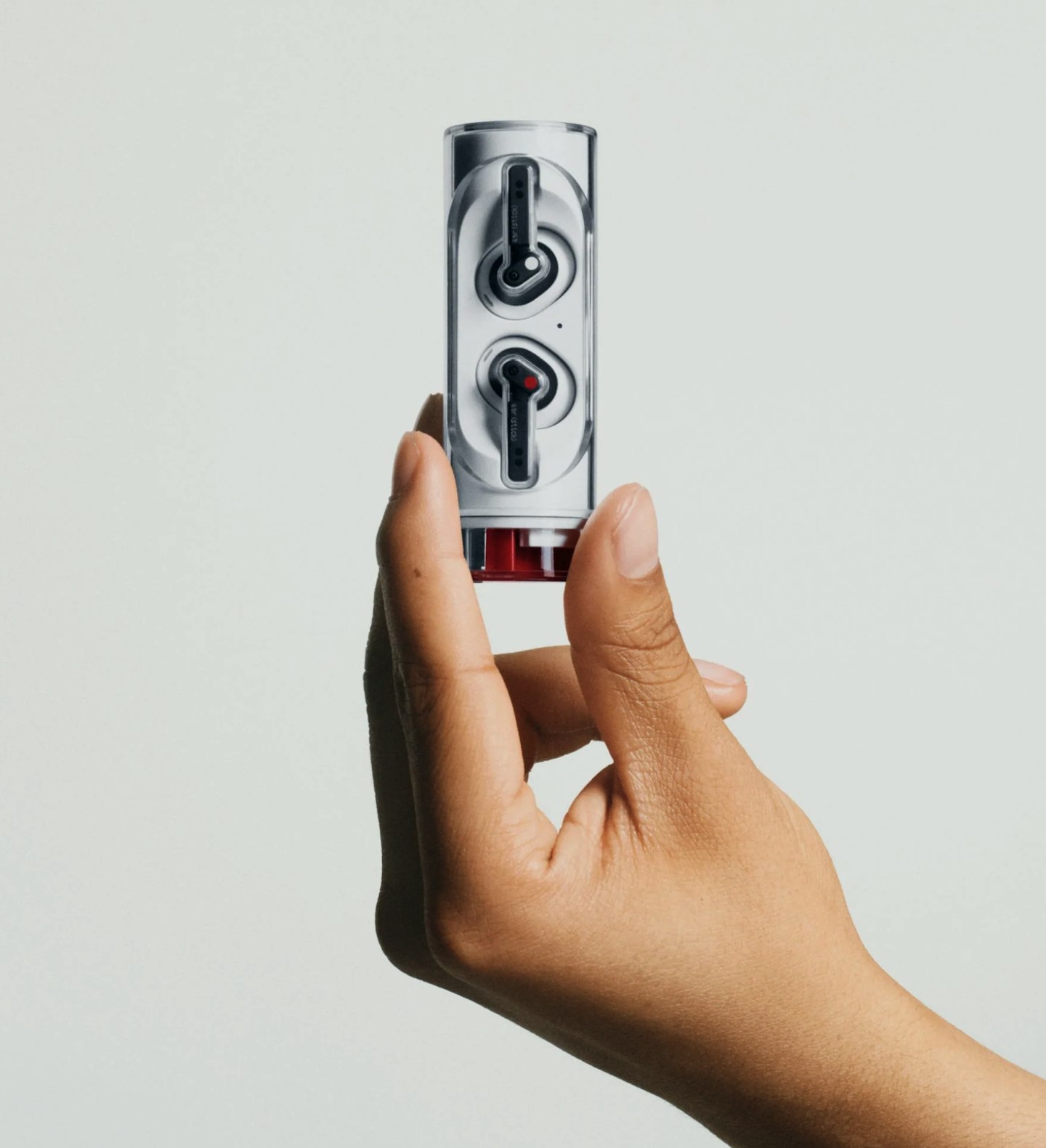 13 of 22
Nothing Ear (stick)
If your dad is in the market for some new earbuds but isn't that tech-savvy (despite insisting otherwise), these will hit the nail on the head. Exceedingly simple to use, crystal clear audio and ridiculously lightweight, he'll be beaming when he tries these out.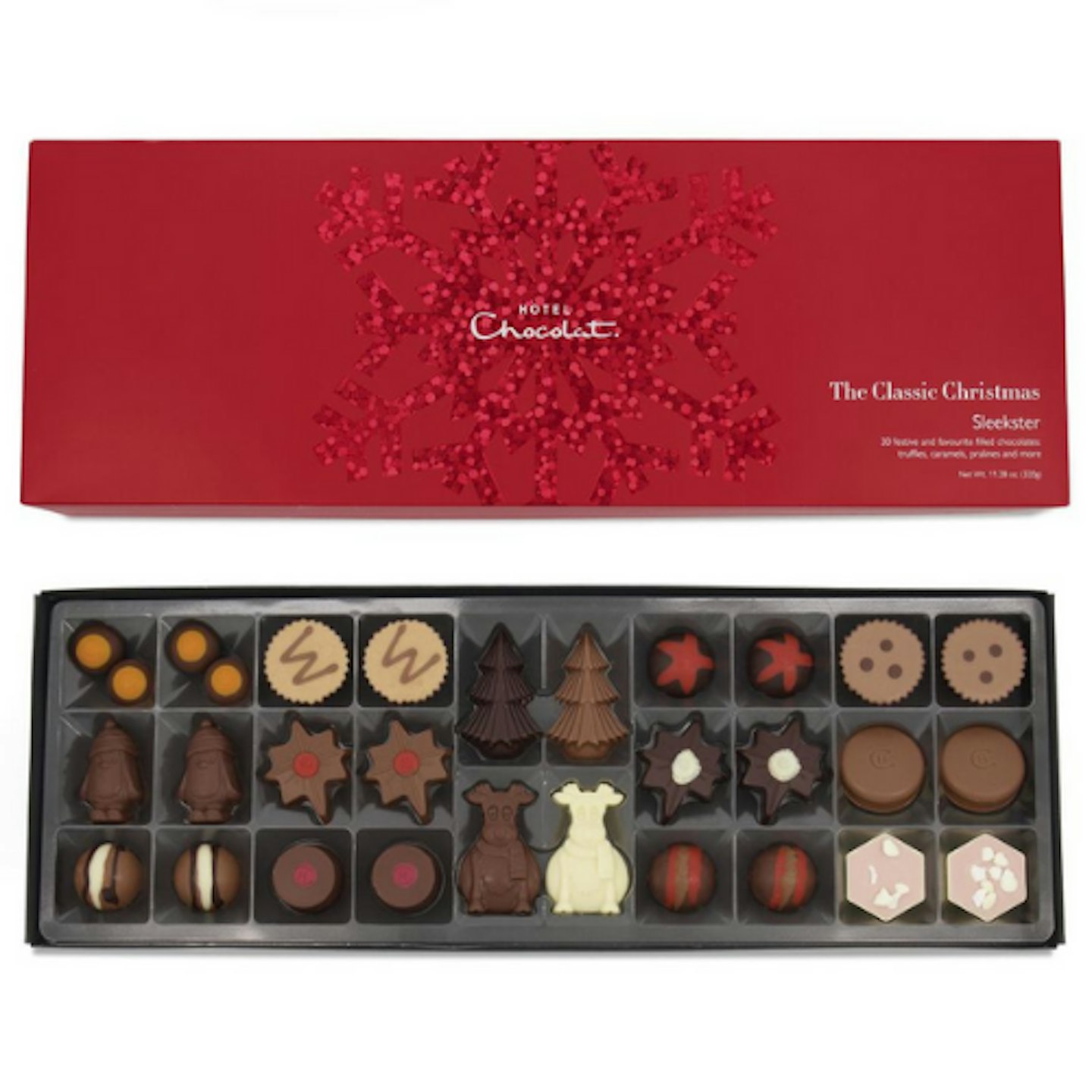 14 of 22
CREDIT: Hotel Chocolat
The Classic Christmas Sleekster
If your dad is a fan of dark chocolate, like most seem to be, then this tray will go down a treat. An iconic collection of firm favourites and festive chocolates, they'll be able to indulge from Christmas Day into the New Year.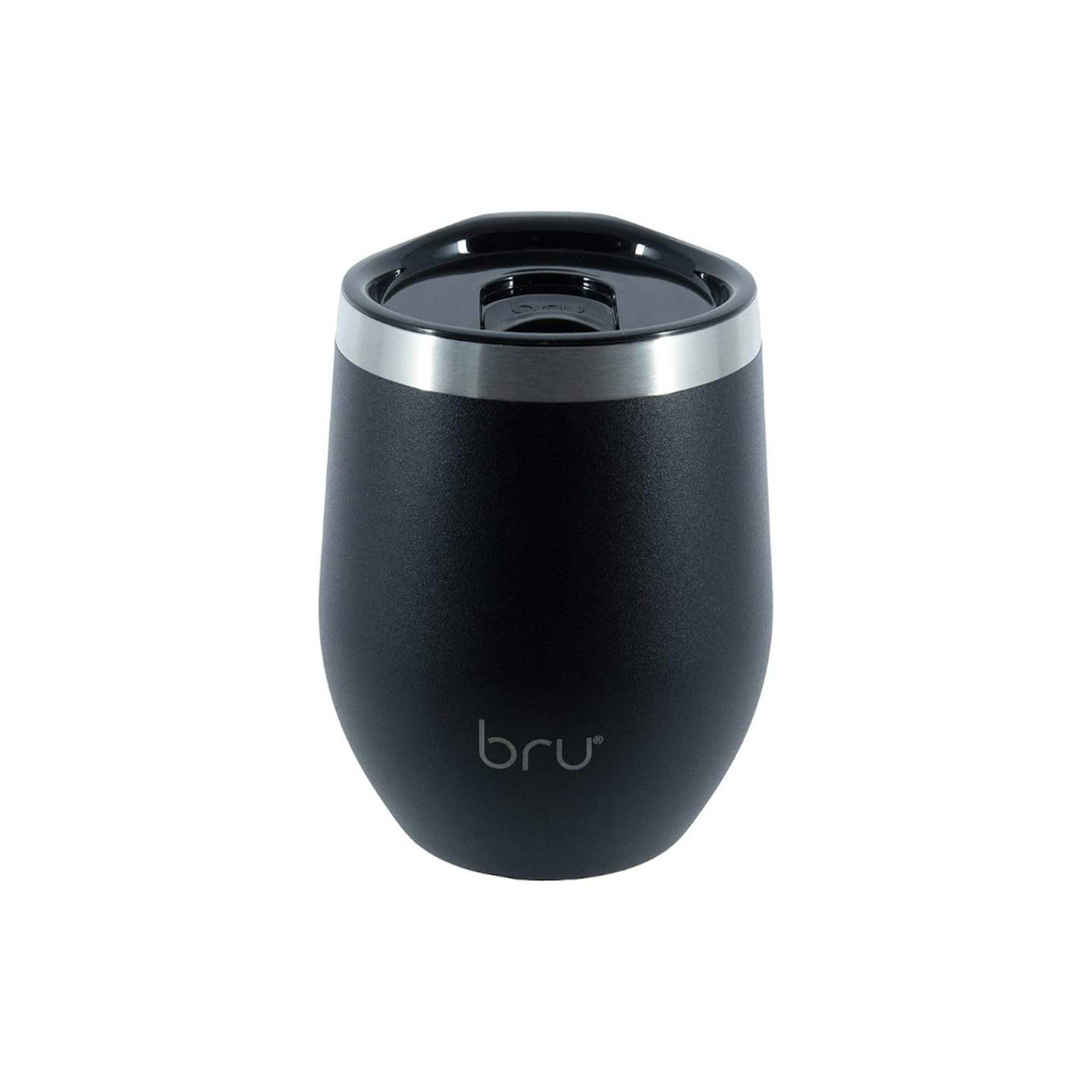 15 of 22
CREDIT: Amazon
Insulated Reusable Coffee Cup
For a dad who's always on the go, why not treat him to a sleek insulated coffee cup? This one keeps drinks hot until you're ready to drink it, is powder coated to prevent scratching and fading, and is recyclable at the end of its life. Plus it looks pretty snazzy too.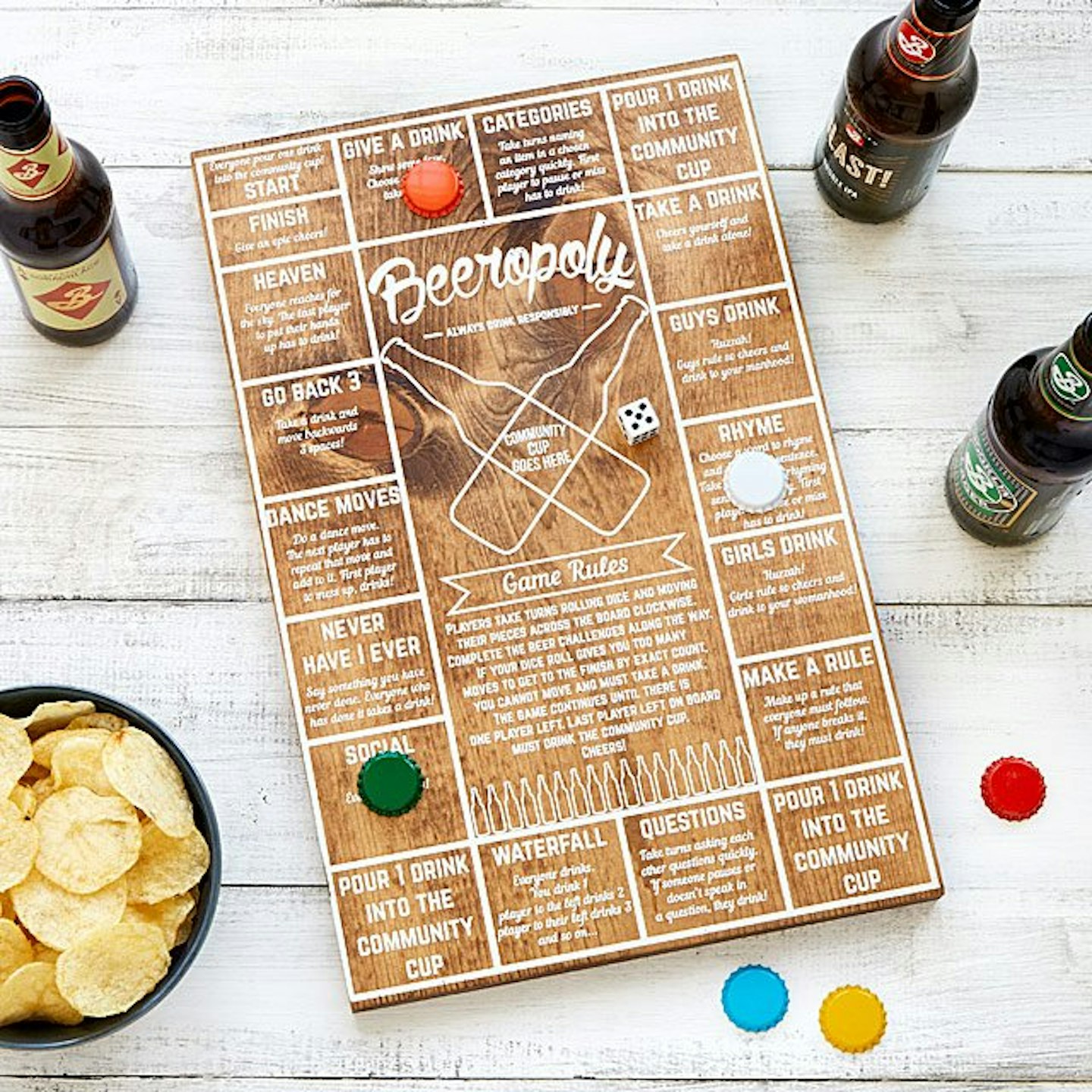 16 of 22
CREDIT: Uncommon Ground
Beeropoly
Another great idea for beer lovers, Beeropoly invites players to quaff their way through a series of beer challenges from a rhyming competition to demonstrate their best dance moves. Players take turns rolling the dice (included) and moving their bottle cap pieces around the handsome pine wood board. They complete the beer challenges along the way and risk elimination. The last man or woman standing must drink the Community Cup.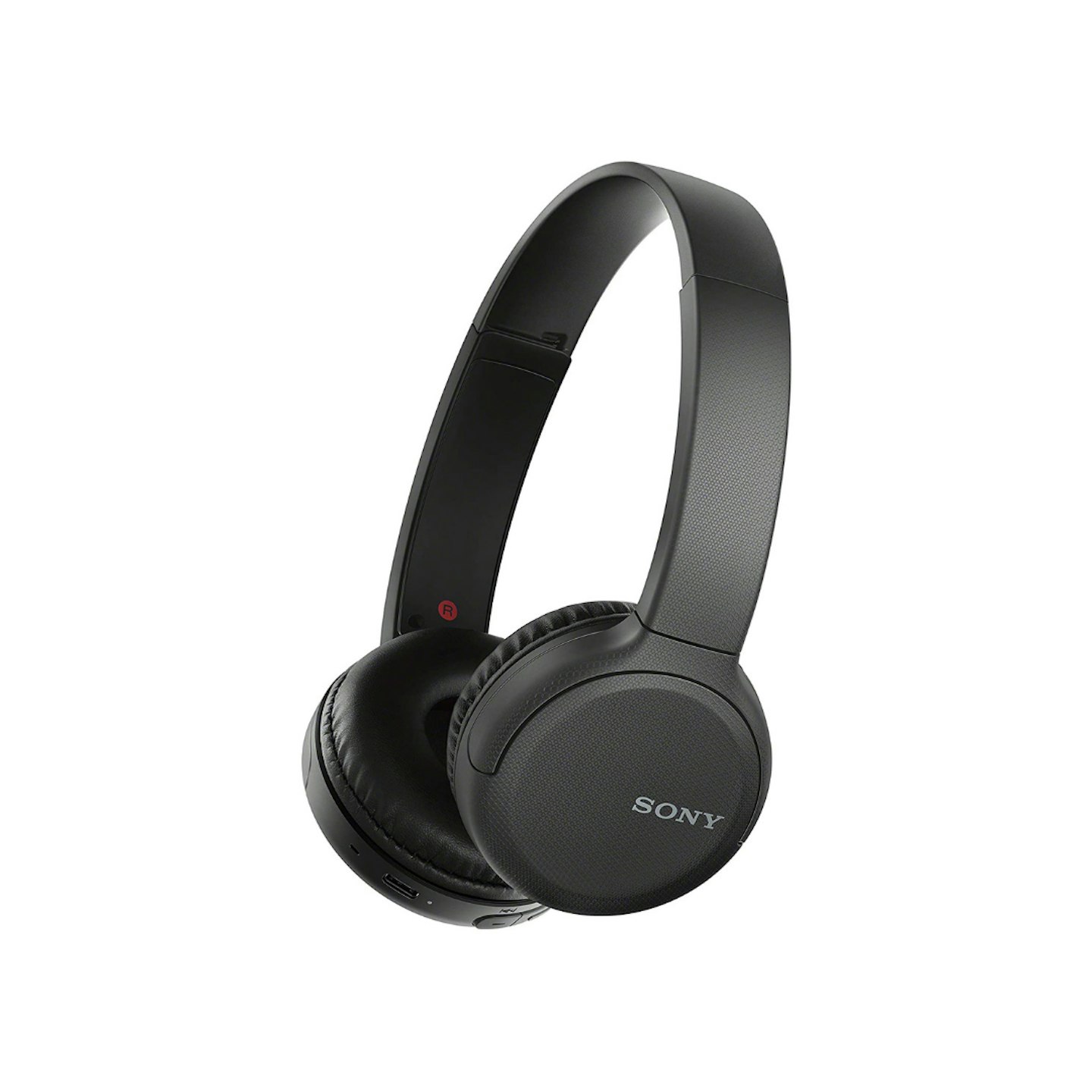 17 of 22
CREDIT: Amazon
Sony WH-CH510 Wireless Bluetooth Headphones
Tech gifts never disappoint, and these budget-friendly headphones from Sony will impress any dad on the big day. They've got 35 hours of battery life, a built-in mic and excellent sound quality, all under £35.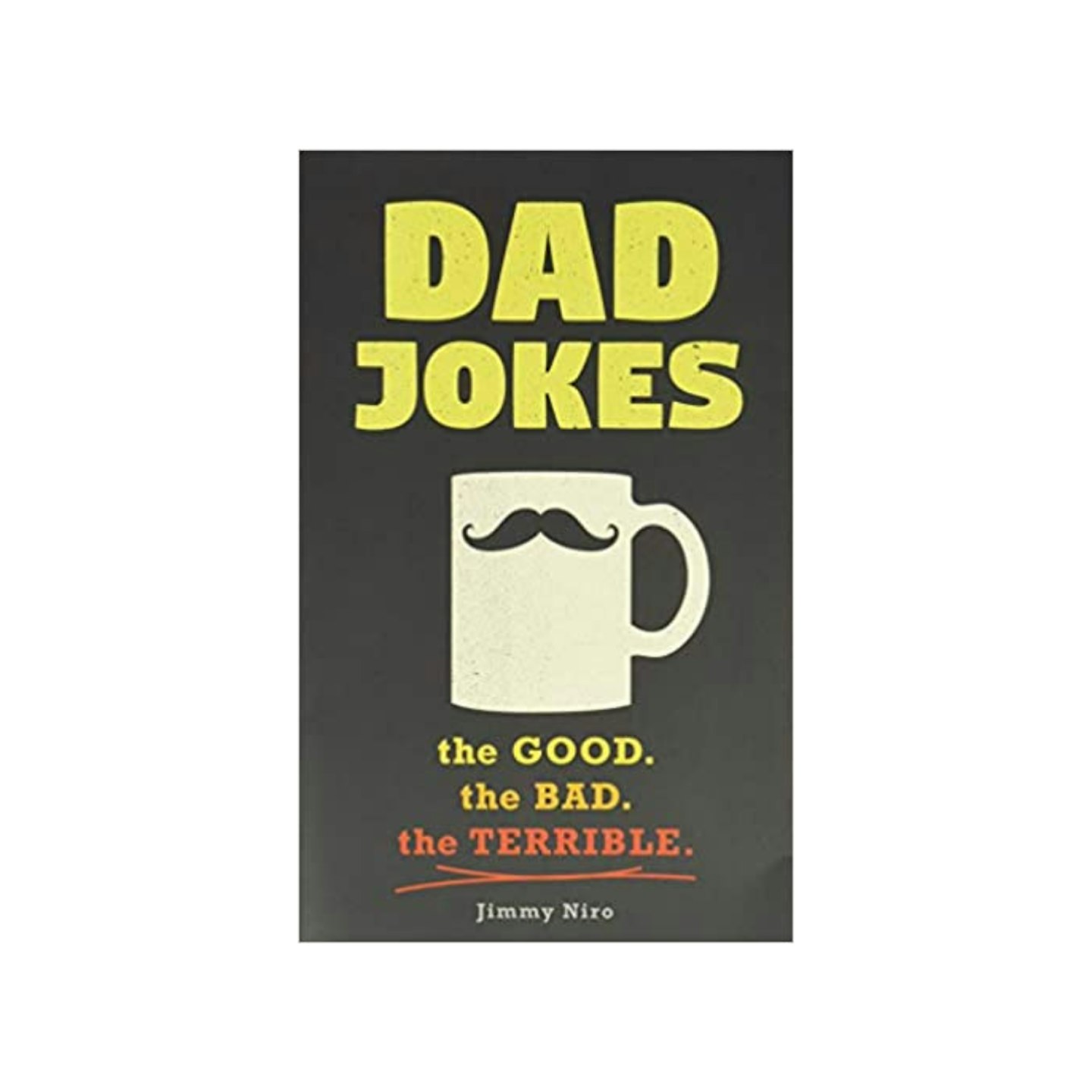 18 of 22
CREDIT: Amazon
Dad Jokes: Good, Clean Fun for All Ages!
Got a dad in your life who can't help but crack bad jokes every five minutes? Treat them to this hilarious Dad Joke book from Amazon. If anything, at least their jokes might get a little better...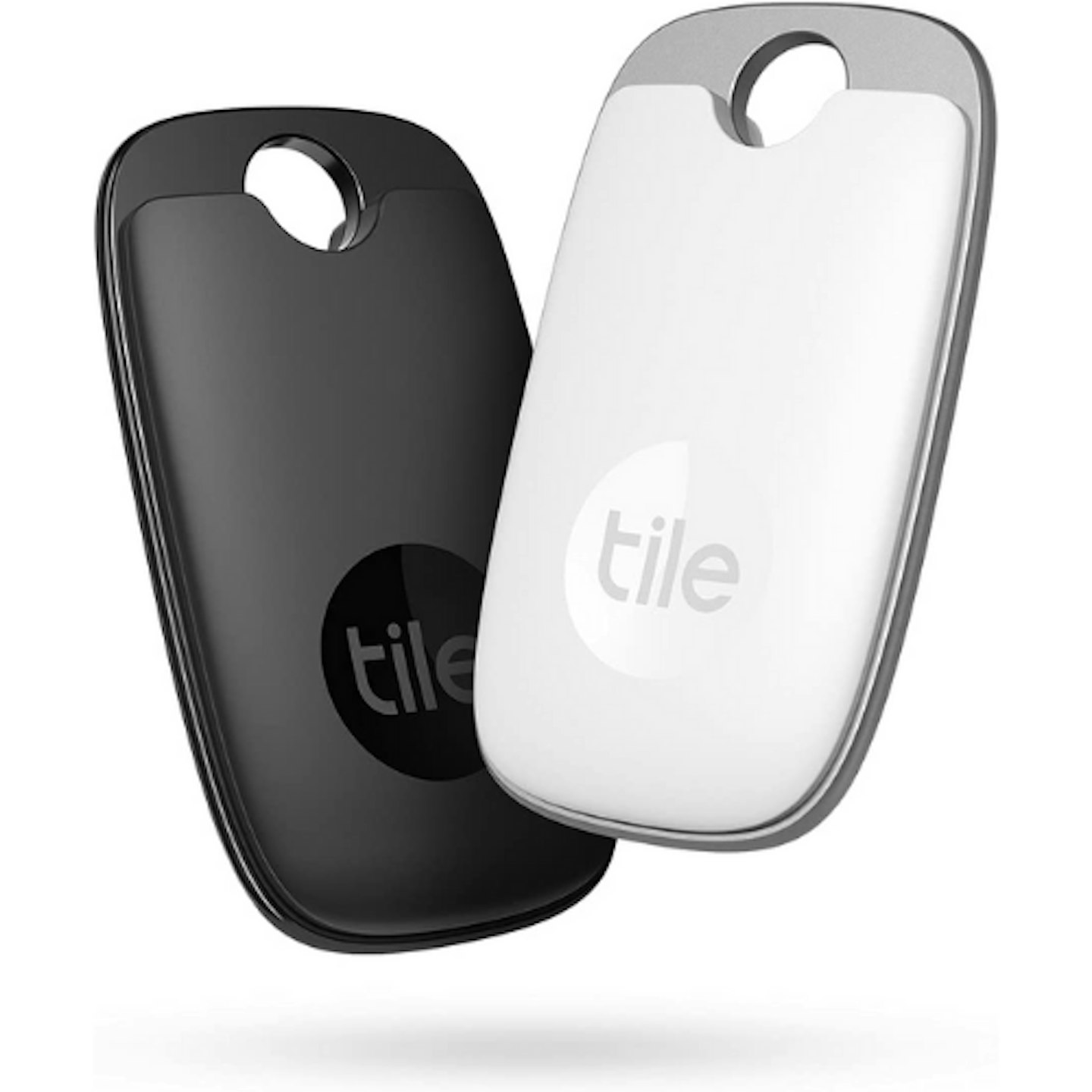 19 of 22
CREDIT: Amazon
Tile Pro (2022) Bluetooth Item Finder, Pack of 2
Got a dad in your life who's always losing their keys? This clever gadget connects to a smartphone and makes a noise when you call it, meaning he'll never lose his car keys/house keys/ other small objects again. Now that's a gift that keeps on giving.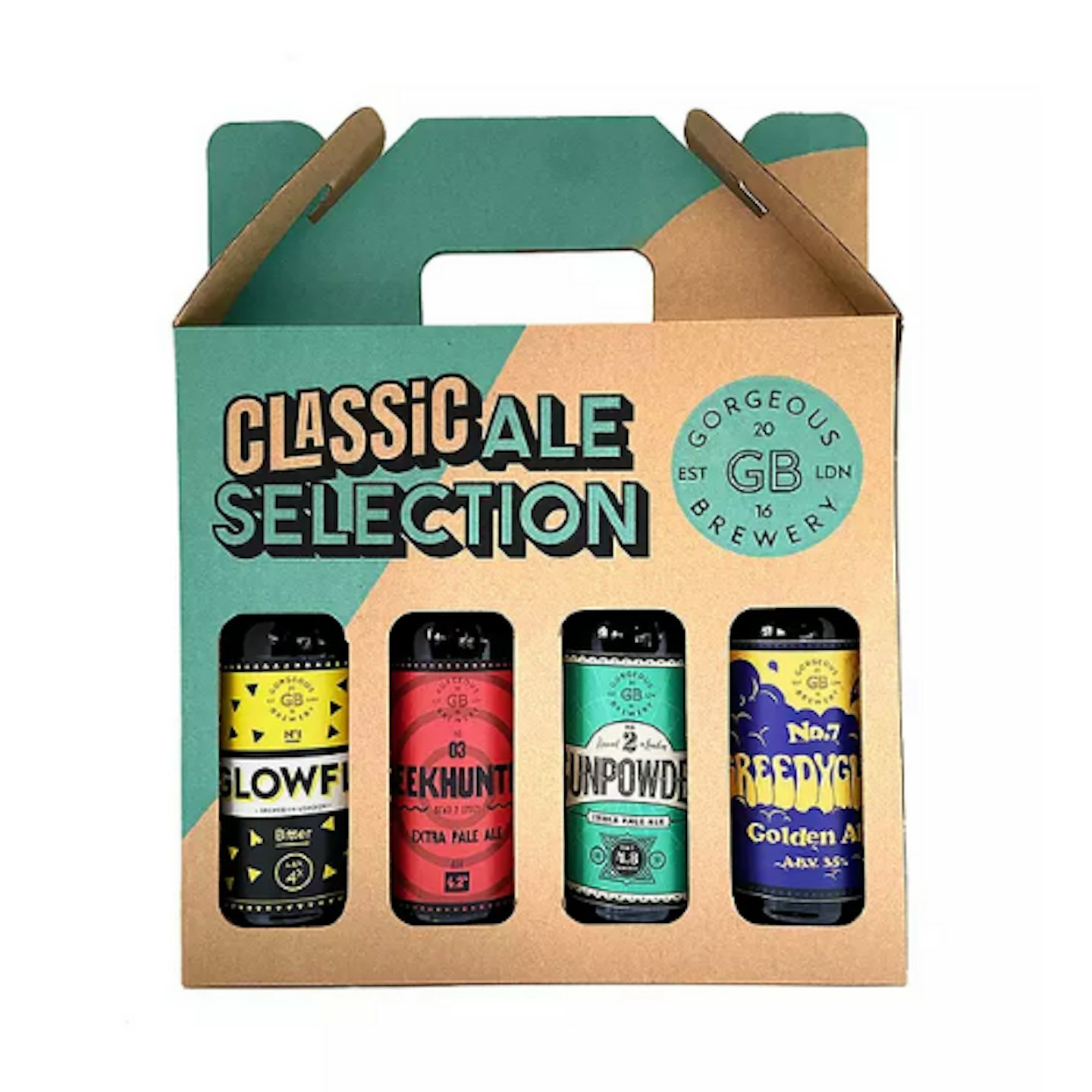 20 of 22
CREDIT: John Lewis
Gorgeous Brewery Classic Ale Selection, 4 x 330ml
Treat your dad to this set of four classic ales from the Gorgeous Brewery in Highgate, London that they're bound to love.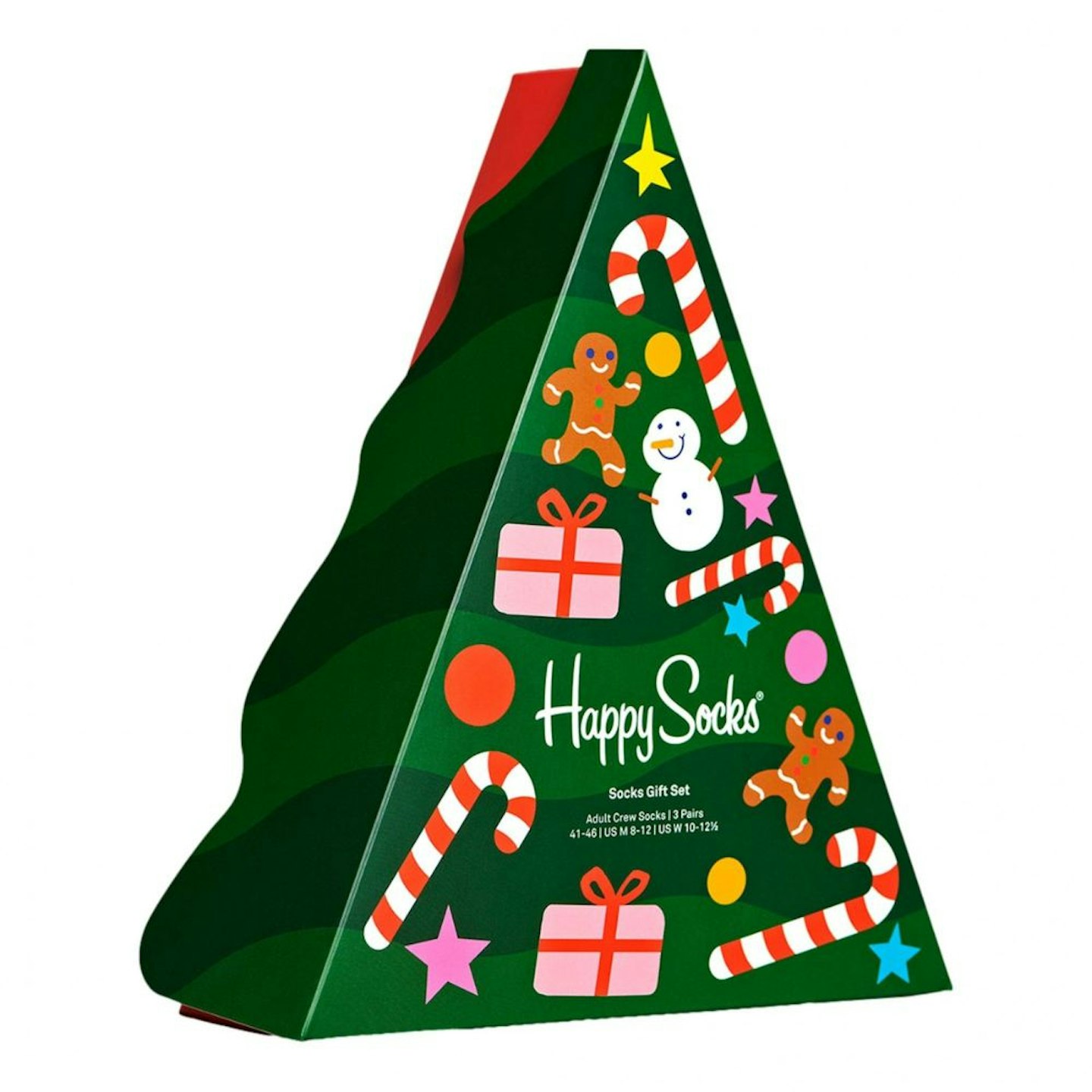 21 of 22
CREDIT: Happy Socks
Happy Socks 3-Pack Decoration Time Gift Set
Socks are usually seen as a bit of a boring, basic present. But not with Happy Socks - these snazzy socks are completely unique, and colourful, and make for a fun festive gift.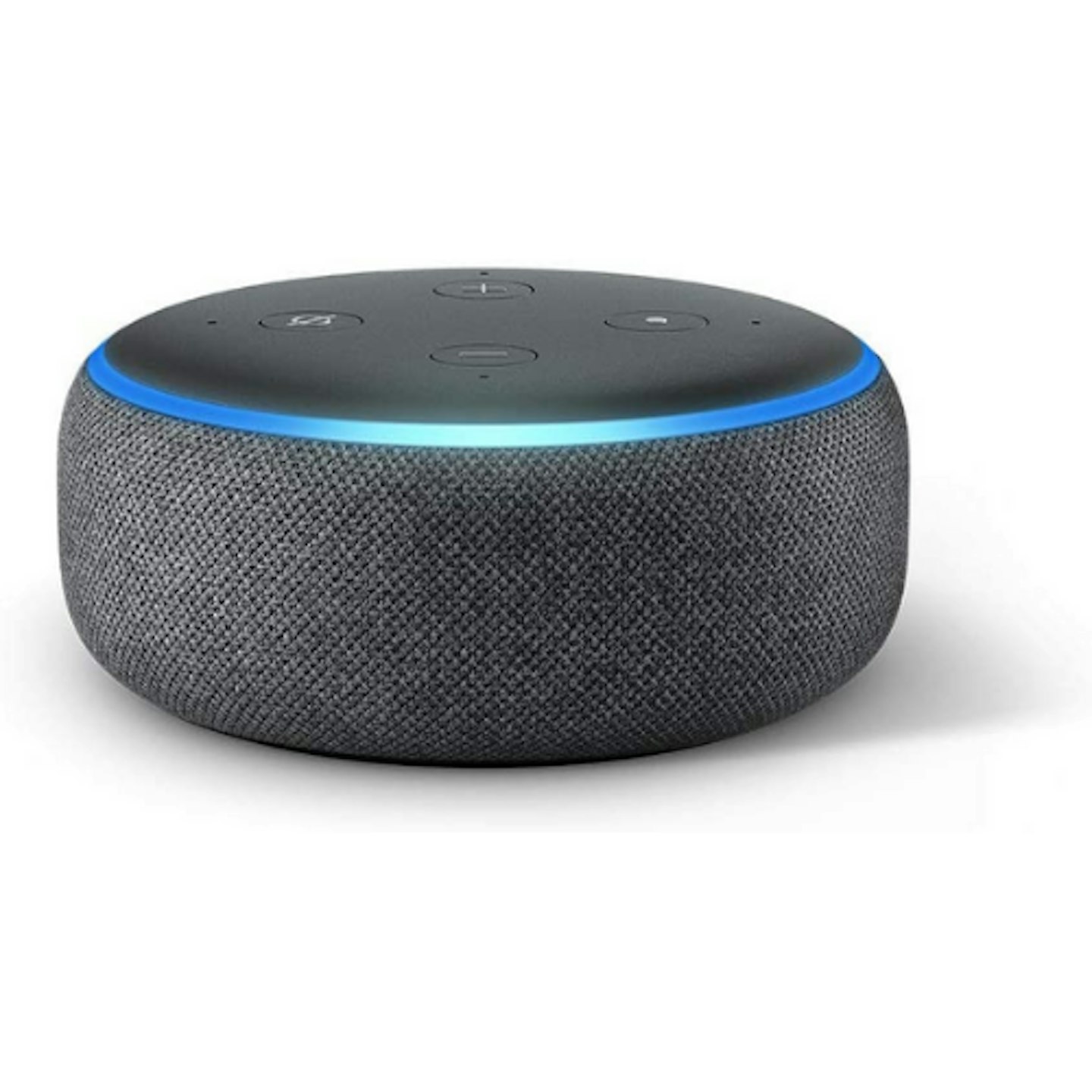 22 of 22
CREDIT: Amazon
Echo Dot (3rd Gen)
Bring your dad into the new year with a smart speaker - with the popular Echo Dot they can play music, ask questions, check the weather, news and more.