Everybody knows that Halloween is the ultimate party event that you can really go all out for. Forget the cat ears and witch hats, you'll want to make a statement. We all remember Kylie Jenner's Ariel costume, and not to forget Maya Jama's HOT Medusa look from her Halloween ball. If the celebs know how to do halloween costumes, so should we.
So, to make it ultra easy for us (and you), we've hunted down the best high street Halloween looks that you'll want to add to your basket, before the big day. Spoiler alert - Barbie halloween costumes are most definitely included. Get your pumpkins carved, decorations out and sweets ready to supply, because we're in the festive mood.
Get ready to shake your boo-ty in these outfits.
SHOP: Halloween 2023 outfits you can buy off the high street
The best high street Halloween outfits that are love at first bite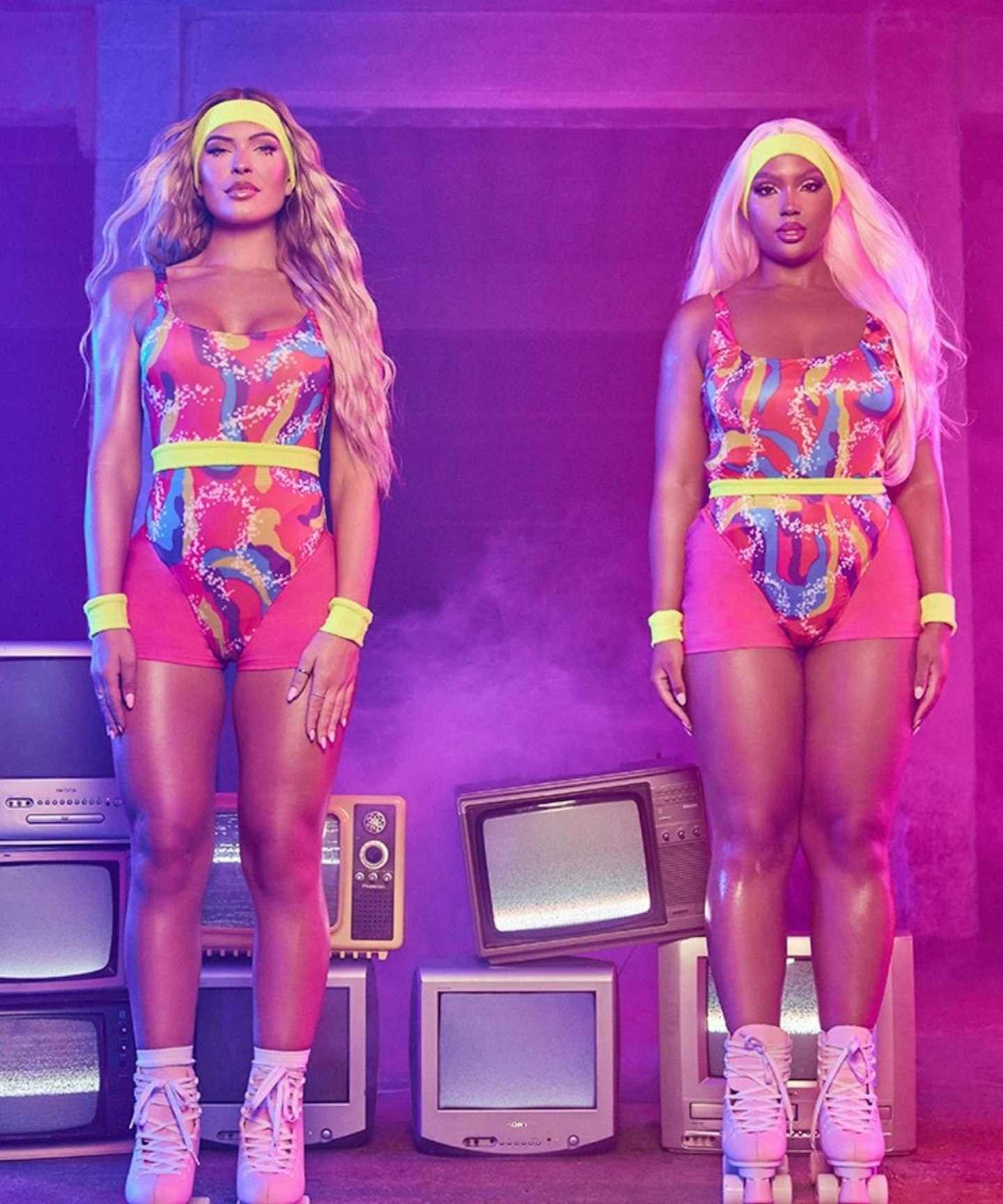 1 of 16
PLT Roller Blade Barbie Costume
If you were as obsessed with Barbie as we are, look no further than PLT's Roller Blade Barbie halloween costume.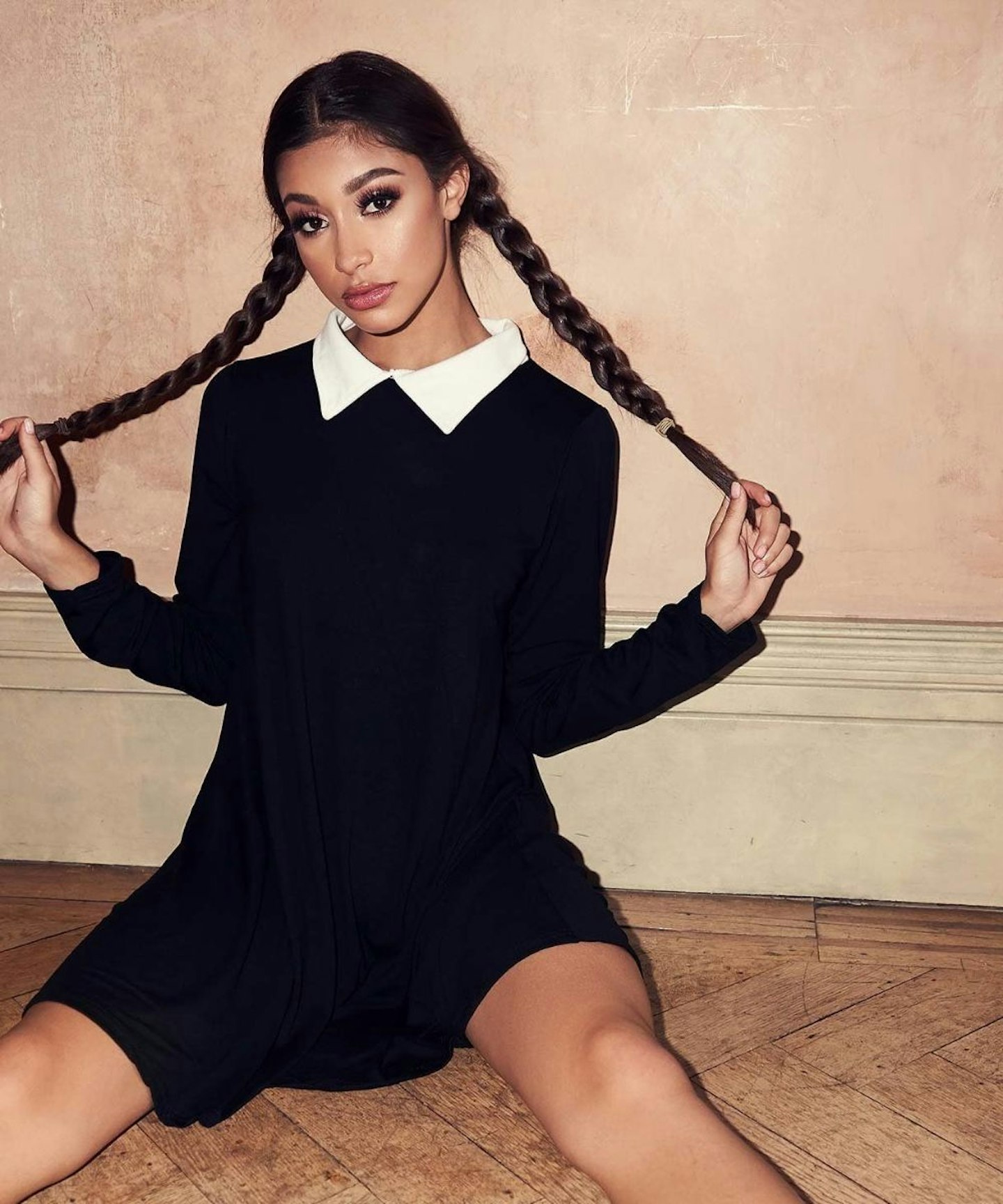 2 of 16
CREDIT: Missy Empire
Missy Empire Kate Black Wednesday Collared Halloween Swing Dress
Everybody knows the classic Wednesday Adams dress and Missy Empire has it on sale right now for £16. Bargain.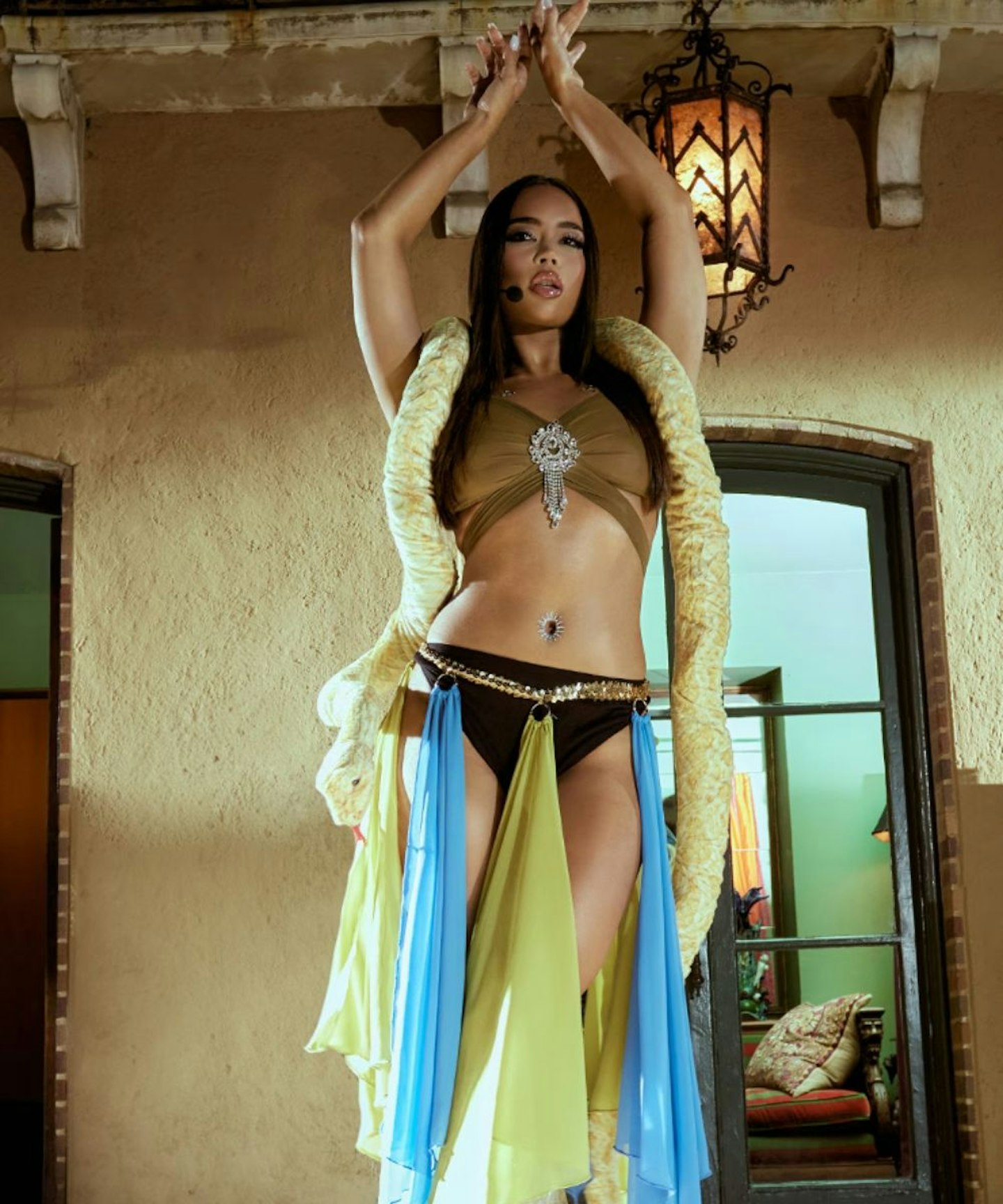 3 of 16
Britney Spears Costume, PLT
The 2001 MTV Awards were a wild time, and this Britney Spears costume is our favourite yet.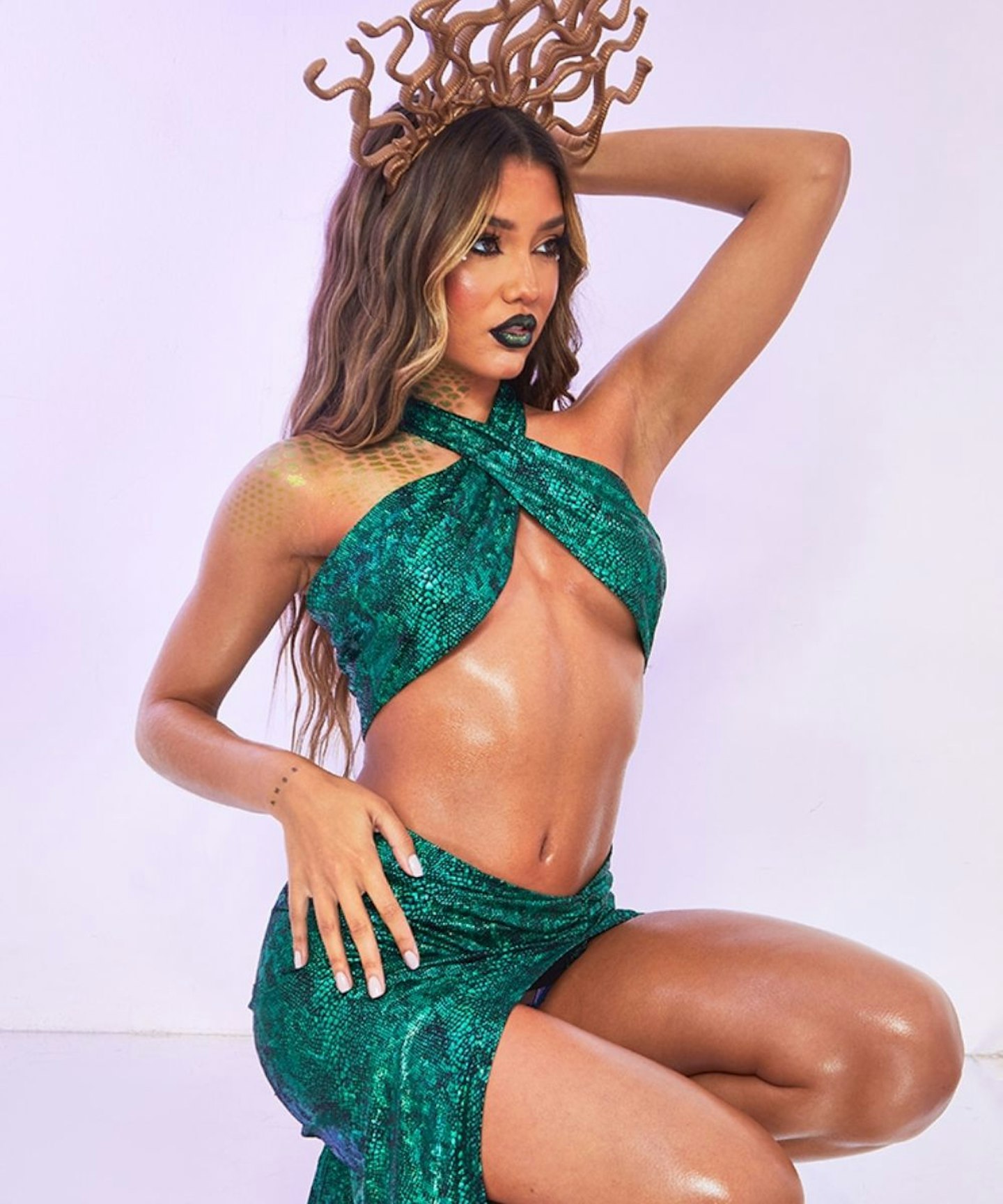 4 of 16
CREDIT: PrettyLittleThing
PrettyLittleThing Green Medusa Fancy Dress Costume
PLT are the plug this Halloween with this Medusa choice. Sassy and including a headpiece for the full costume, you'll be turning some heads this Halloween.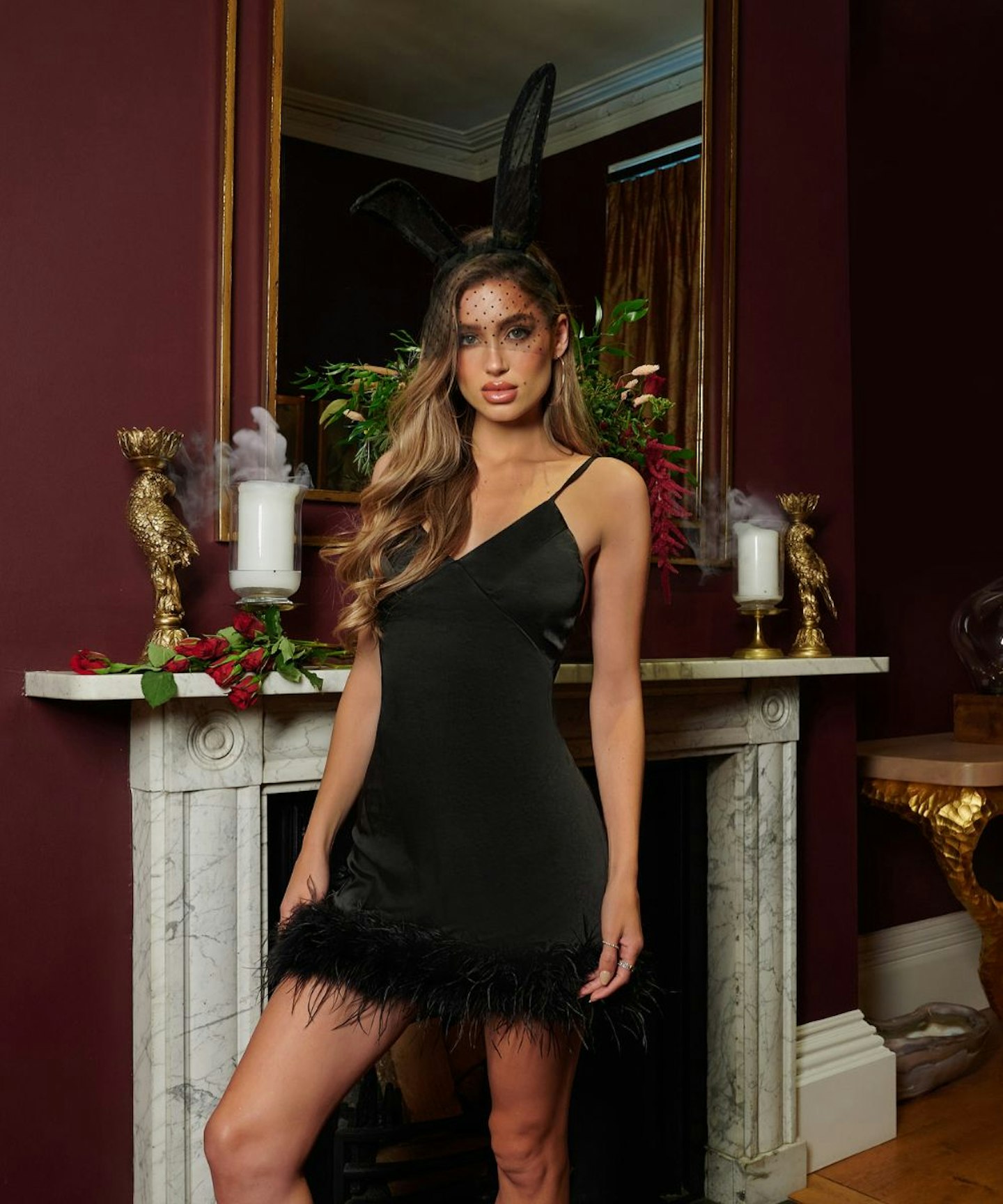 5 of 16
CREDIT: Club L London
Club L London Members Only Black Satin Feather Trim Mini Dress
You'll be looking fa-boo-lous in this satin dress from Club L London. Pair up with bunny ears for an easy look - and you can keep it for other events, too.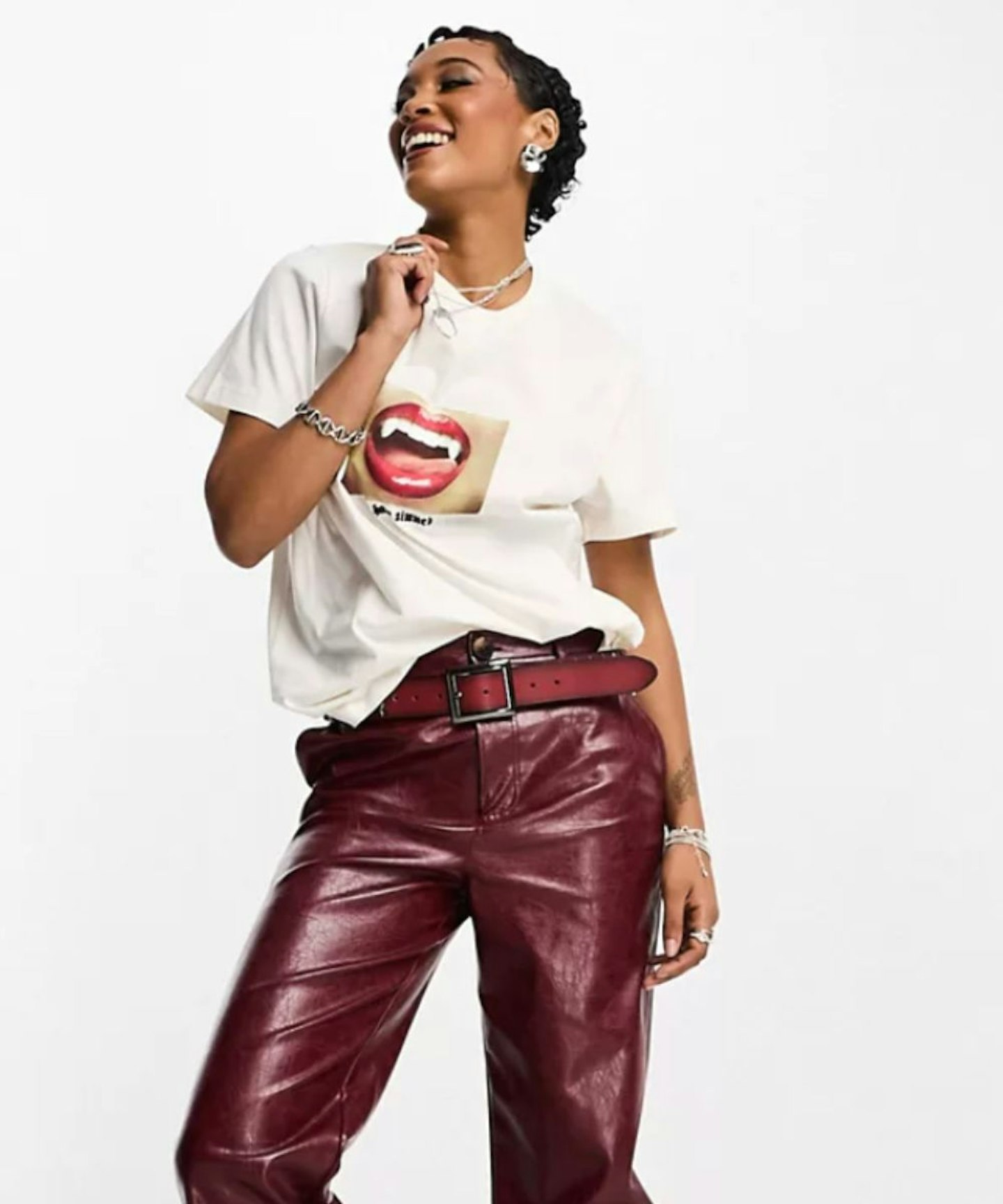 6 of 16
ASOS DESIGN Halloween Regular Fit T-Shirt
For the lazier halloween-goers (guilty), you can simply throw on a spooky t-shirt and call it a day. This tee from ASOS makes the top of our list.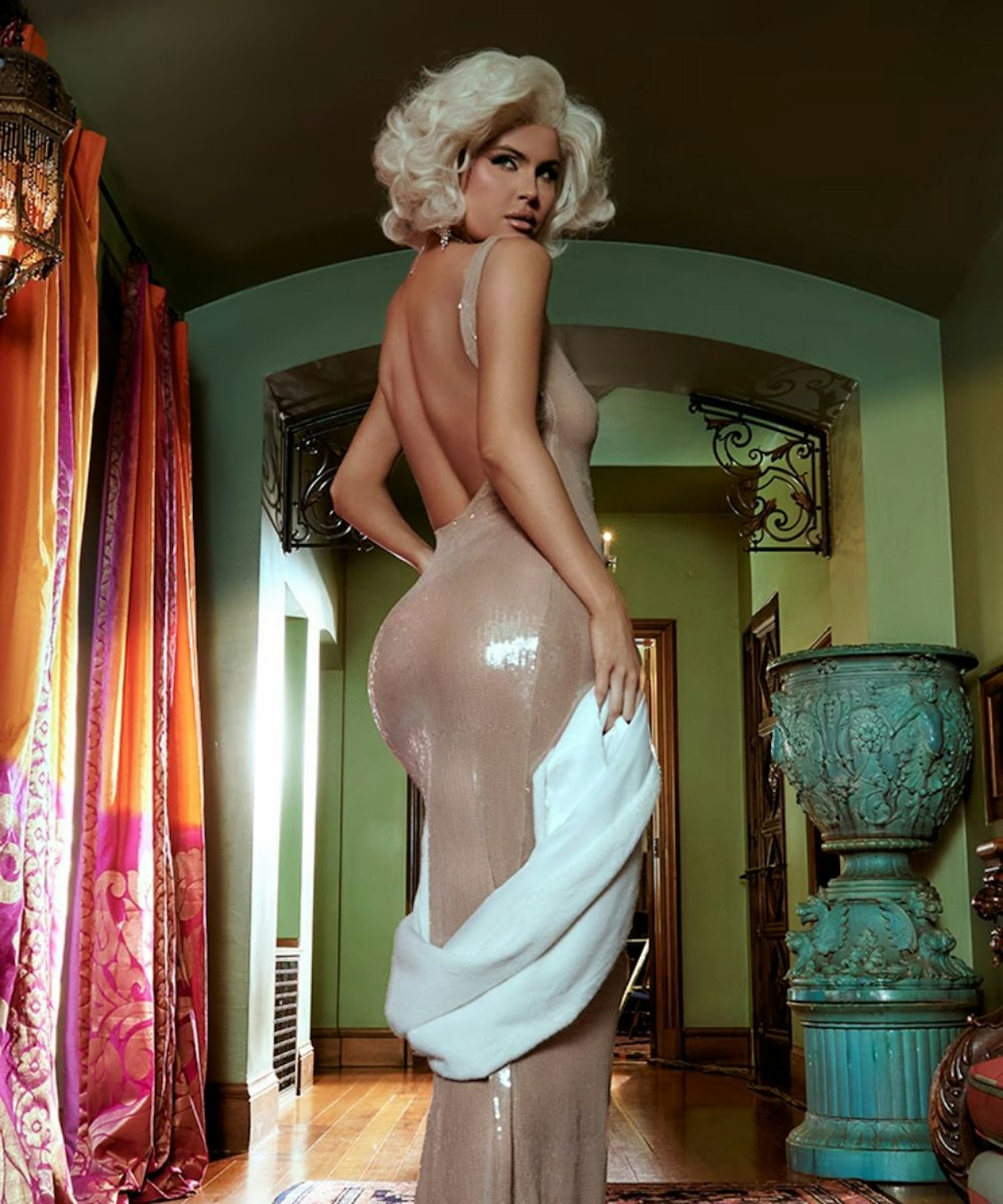 7 of 16
Marilyn Monroe Costume, PLT
Kim as Marilyn during the Met Gala has become a costume in itself, and its the ultimate showstopper. Shop the full look on PLT.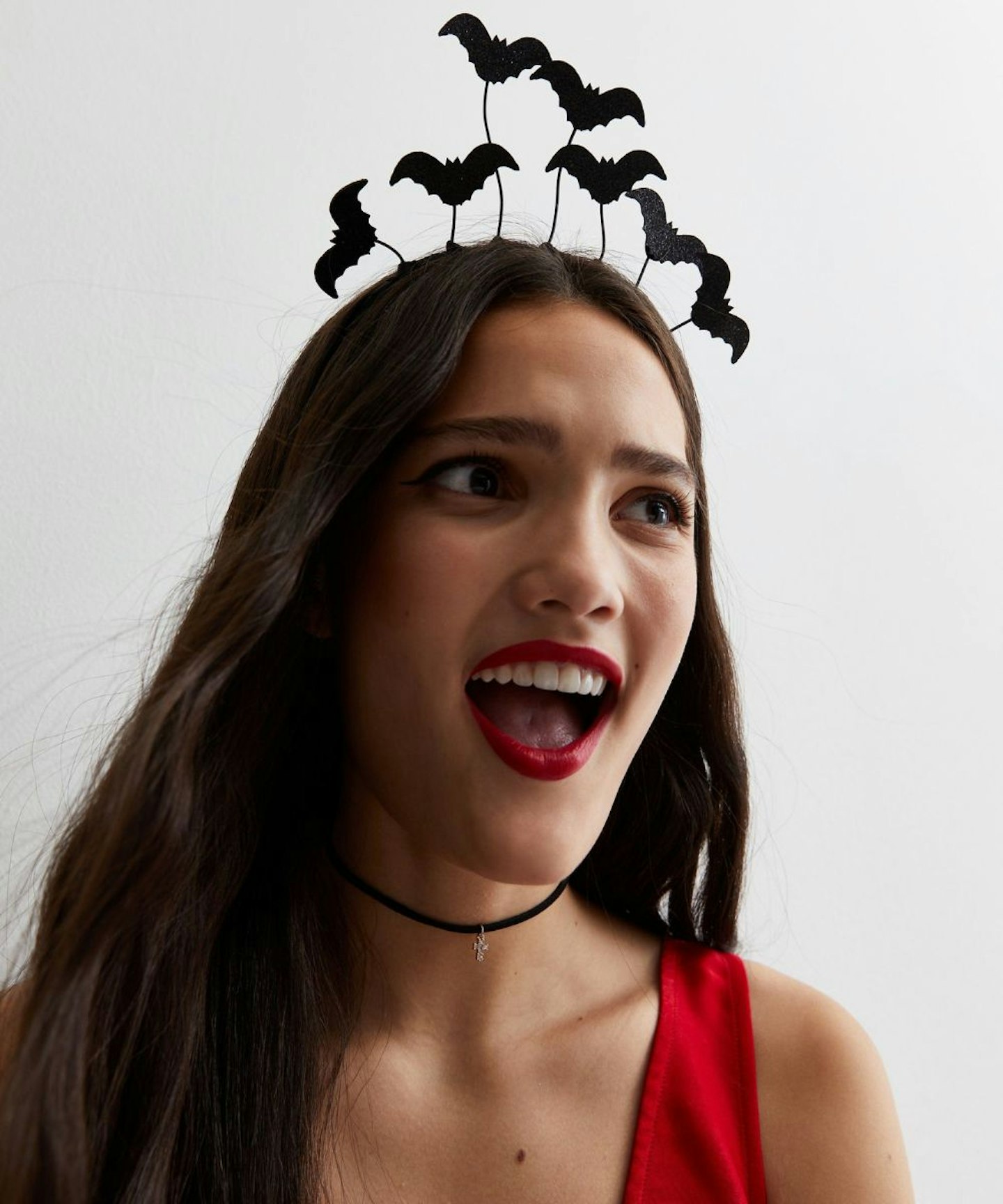 8 of 16
Black Glitter Bat Bopper Headband, New Look
For another low-maintenance halloween look, throw on this bat headband from New Look and call it a day.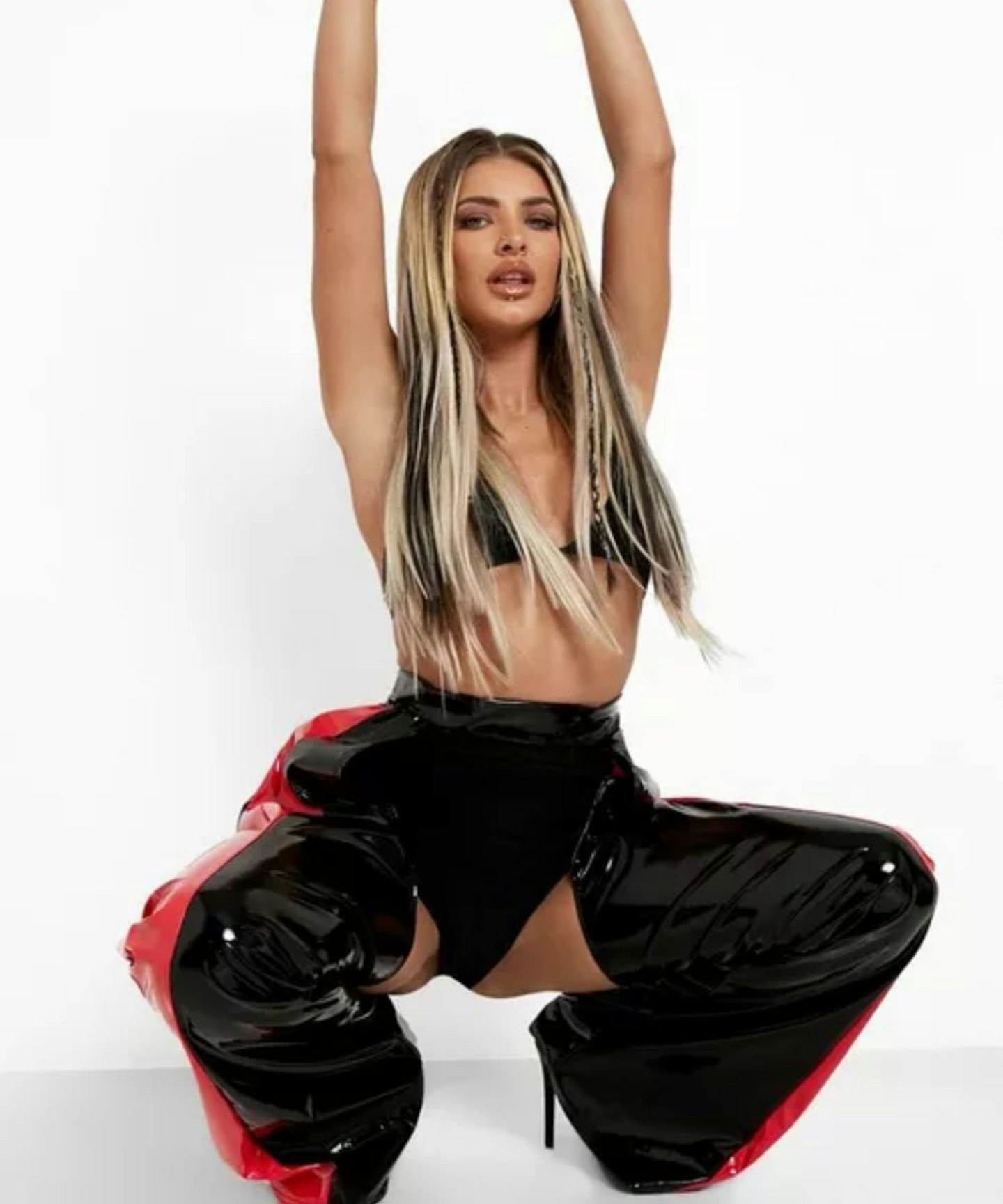 9 of 16
CREDIT: boohoo
boohoo Halloween 3 PC Outfit
We all know the infamous Christina Aguilera outfit from her Dirrty video - as seen on Kylie Jenner the Halloween queen. Get down and dirty with this three-piece outfit from boohoo. All you need is the blonde locks.
10 of 16
ASOS DESIGN Halloween Mask
We are obsessed with the bunny mask, bedazzled in silver crystals from ASOS.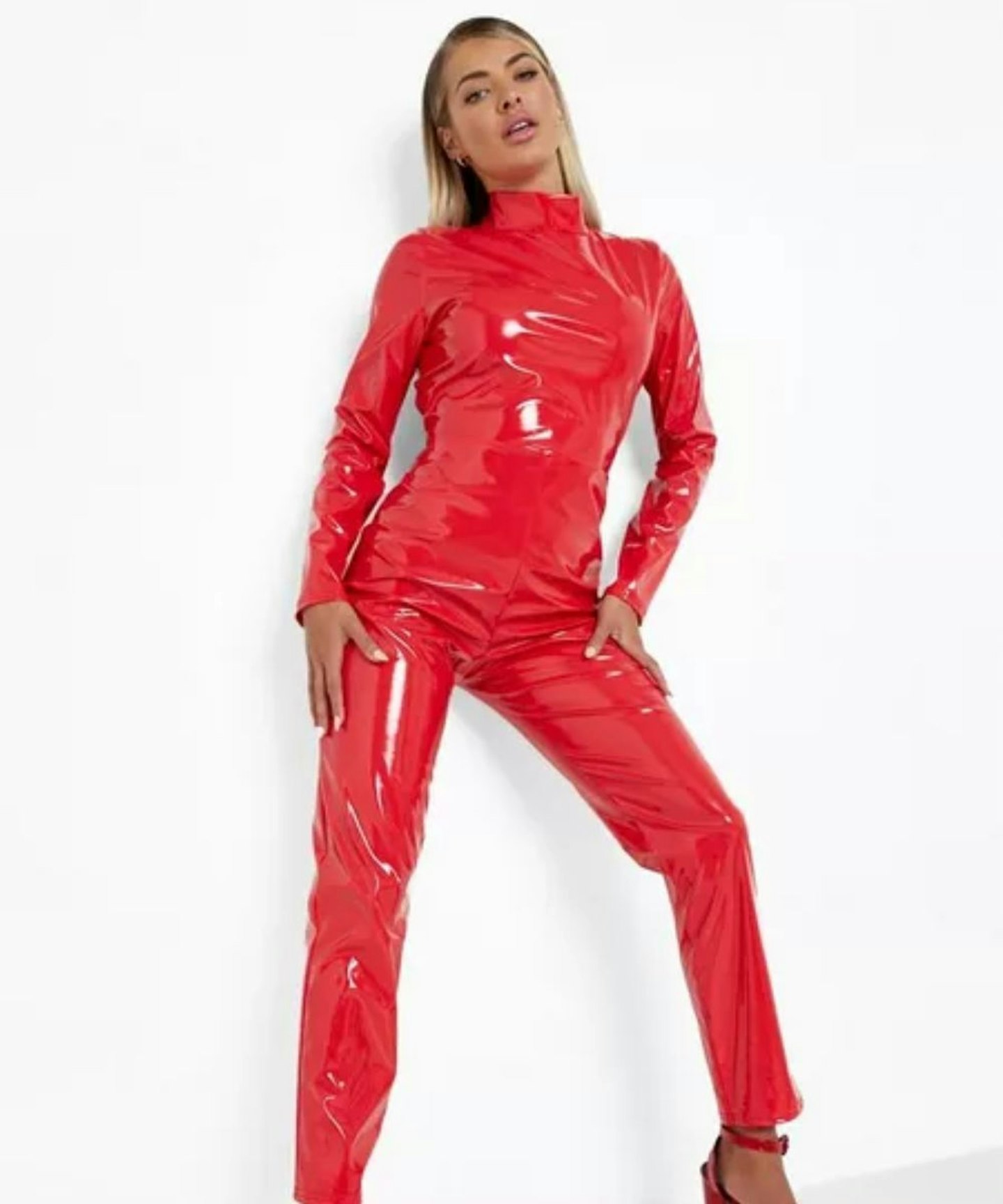 11 of 16
CREDIT: boohoo
boohoo Halloween Vinyl Catsuit
Did someone say Hit Me Baby One More Time? Channel your inner Britney with this vinyl catsuit from boohoo.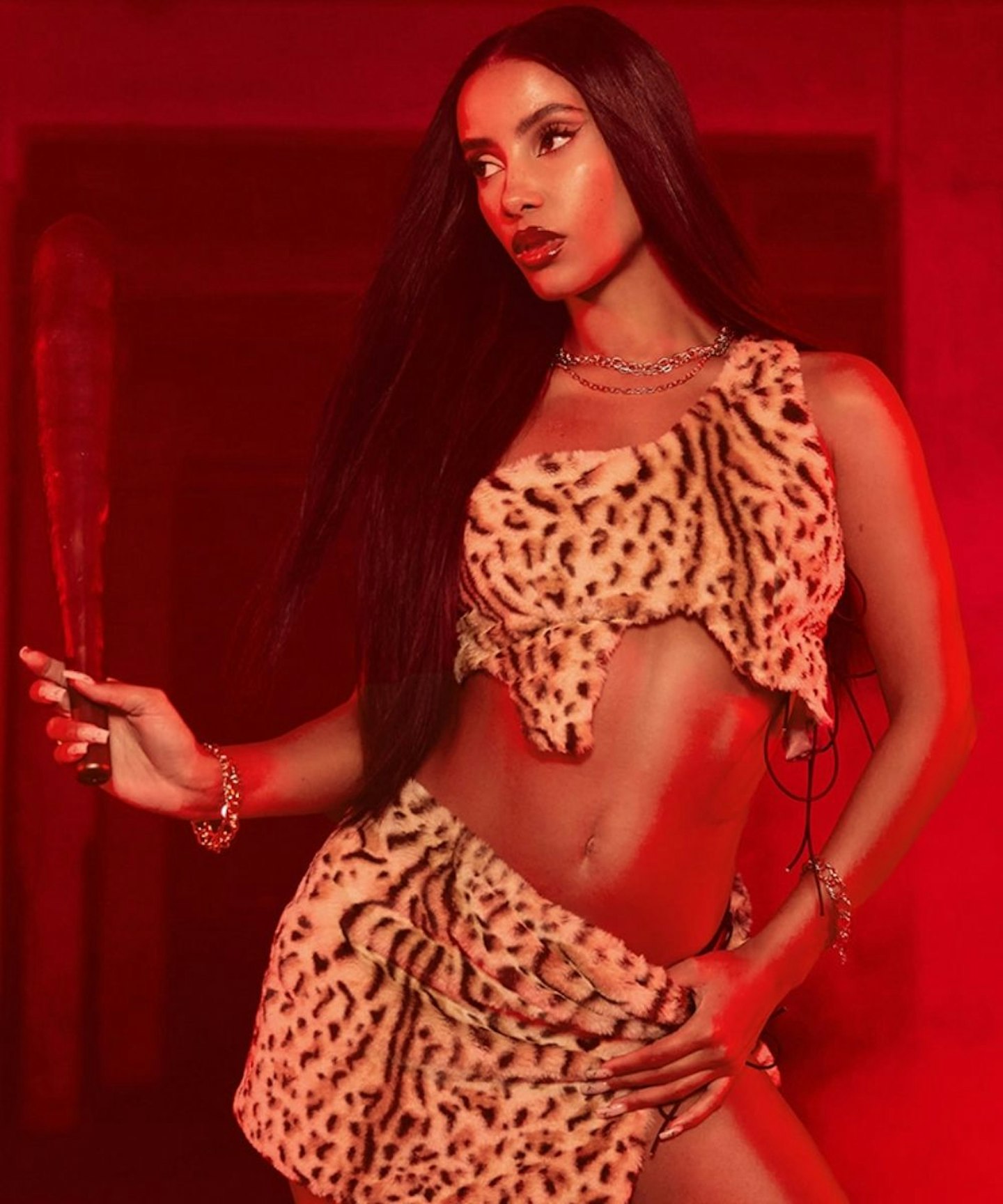 12 of 16
CREDIT: PrettyLittleThing
PrettyLittleThing Brown Faux Fur Cavewomen Costume
Go primal with this faux fur cavewoman outfit from PrettyLittleThing. Everyone will be hunting you down.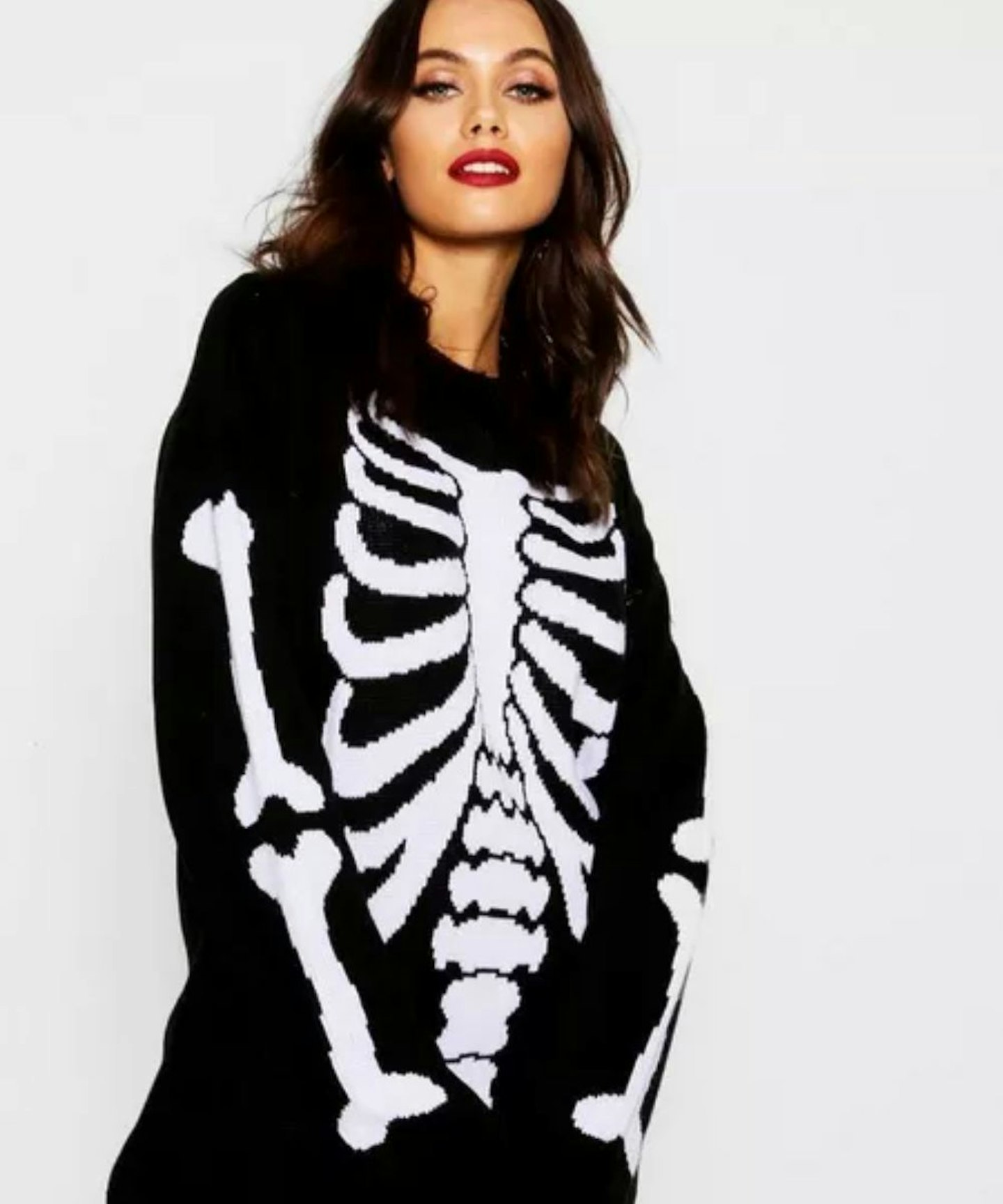 13 of 16
CREDIT: booohoo
boohoo Halloween Skeleton Knitted Jumper Dress
Not every Halloween outfit has to be super spooky. This oversized jumper dress from boohoo will keep you cosy to your heart's content if you're having a night in.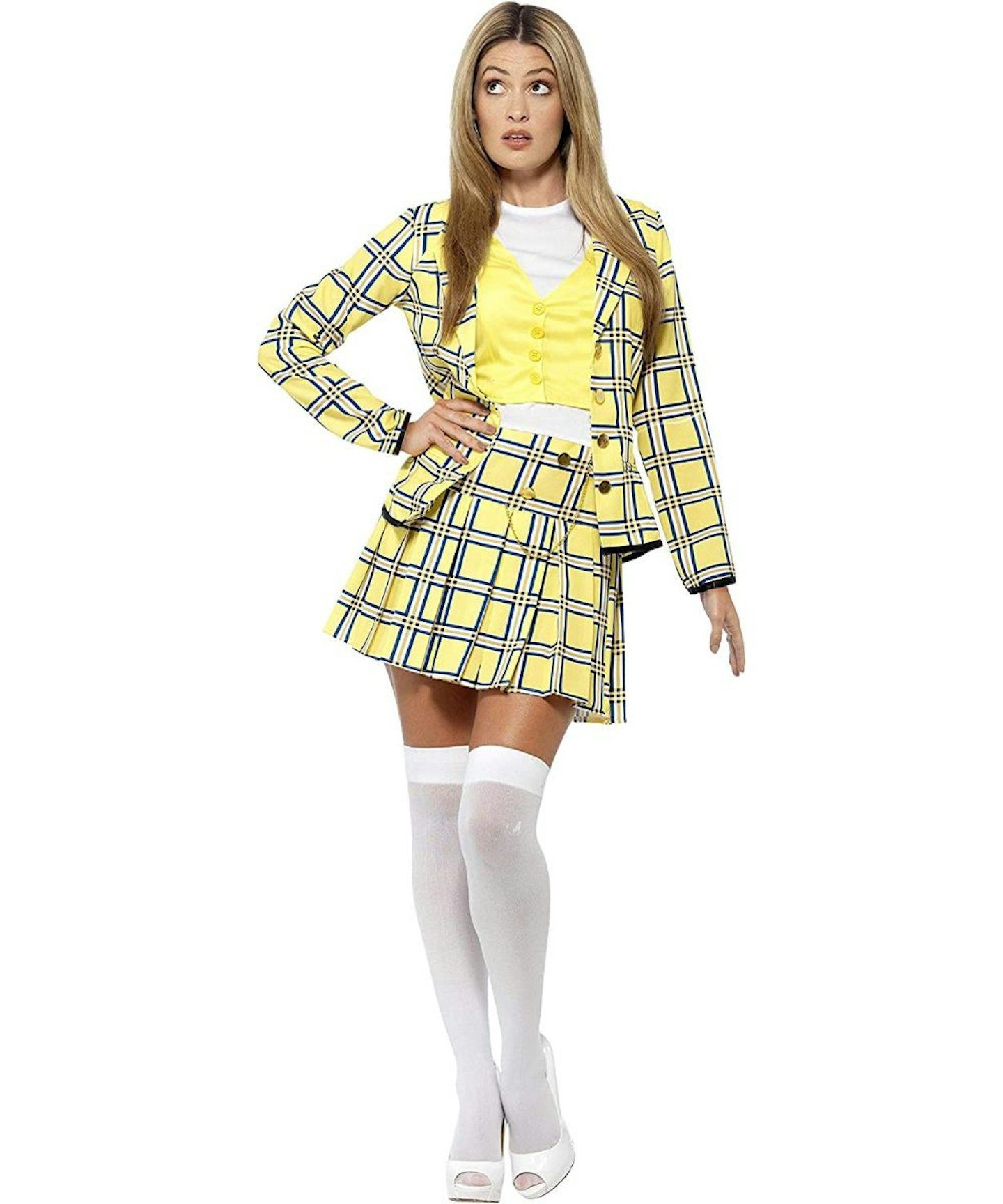 14 of 16
CREDIT: Amazon
Smiffys Official Clueless Cher Suit Women's Costume
This costume is obviously the chicest and if you can't already tell, it's showing off the infamous yellow plaid outfit from the film Clueless. Ugh, as if!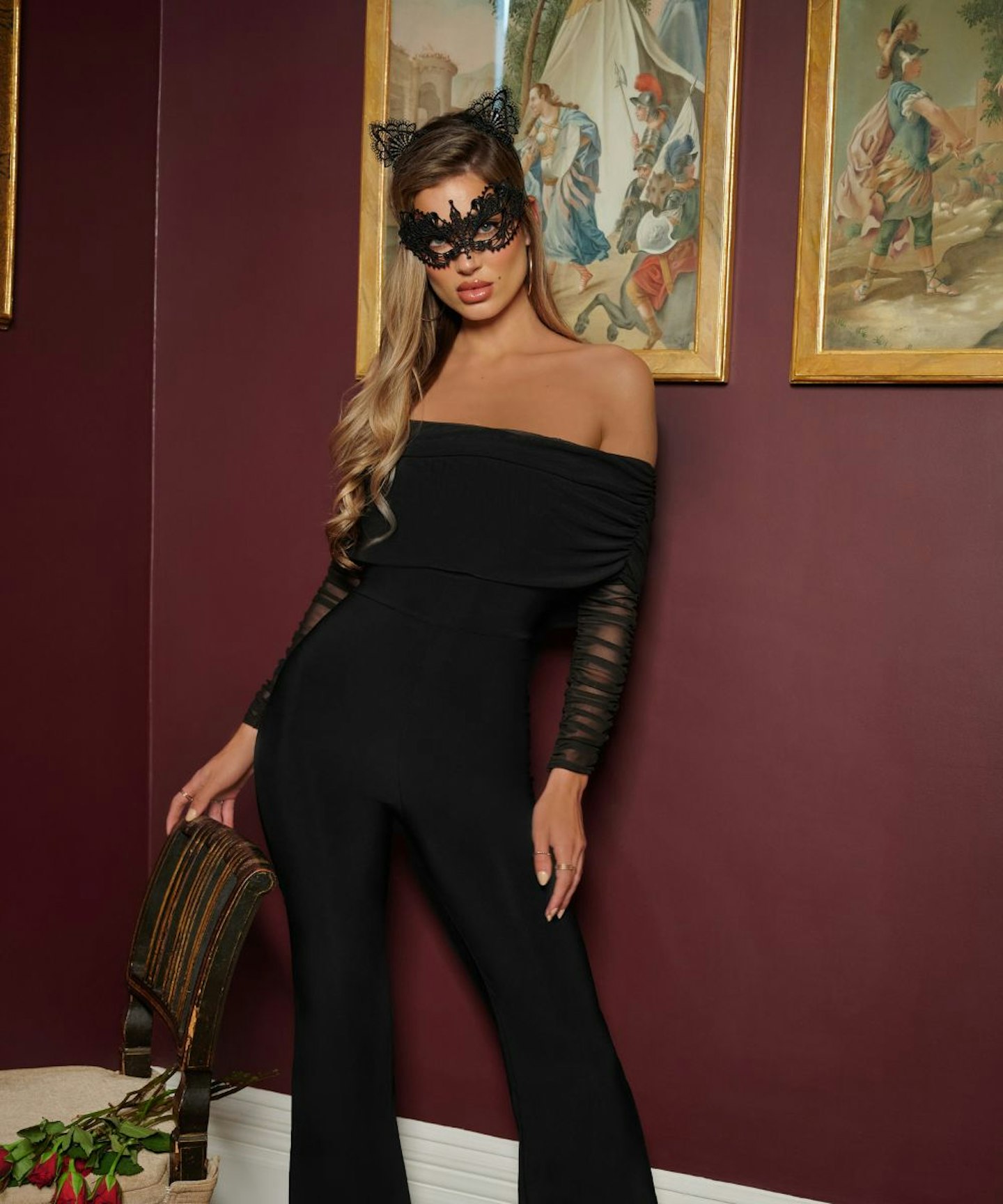 15 of 16
CREDIT: Club L London
Club L London Whisper Black Ruched Mesh Bardot Jumpsuit
Not everyone wants to look scary this Halloween - and luckily you don't have to with Club L London. This ruched jumpsuit goes fab for a masked ball.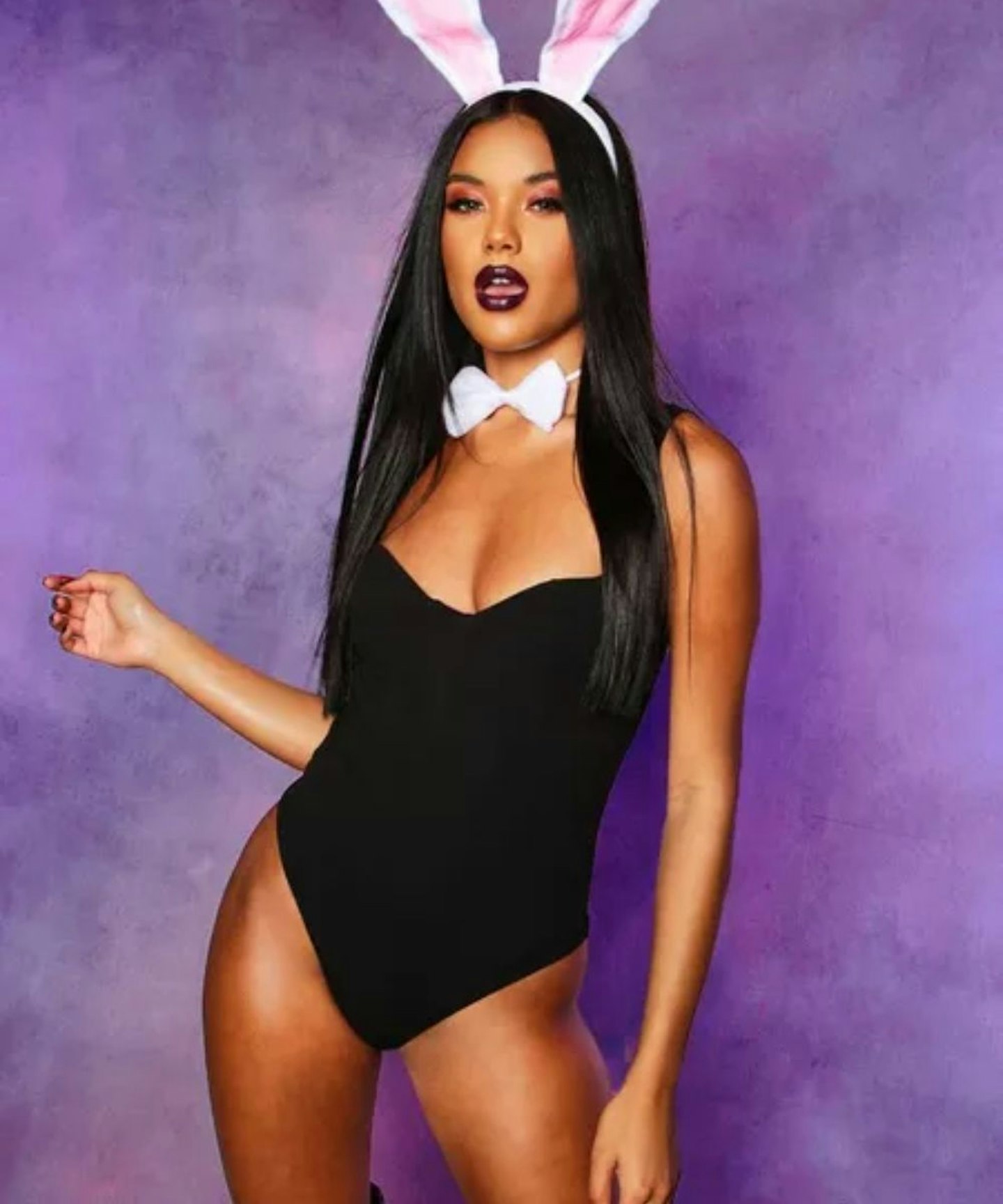 16 of 16
CREDIT: boohoo
boohoo Halloween Bunny Outfit Set
A sexy bunny outfit for under a fiver. Need we say any more?