Congrats! The big day is coming and most likely the most important decision for the bride is the wedding dress. Being a pregnant bride need not cost you more stress or money. After all, you will only wear the dress once! Whether you're having a small gathering or planning a big reception, these maternity wedding dresses are perfect for the special occasion.
Whilst the cost of your wedding may make you want to pull your hair out, your dress need not break the bank further. Much like ASOS' wedding department, many high-street brands offer wedding dresses that you can get sent straight to your door without cumbersome tailor fittings. And this includes maternity wedding dresses.
If you're looking to save some pennies and go for a low-key dress we've found the perfect dresses. Style never has to be compromised by price. These dresses look more expensive than they actually are! We love a sneaky bargain disguised as a boujee purchase.
From prices as low as £48, these maternity wedding dresses will fit the theme and season of any wedding. From sequin embroidered stand-out dresses to understated midi dresses, there's an exquisite dress for every bride-to-be.
SHOP: The best maternity wedding dresses to buy in 2023
Description
Even when it comes to the most important outfit of our lives, ASOS has our back. This chiffon
Description
Seraphine knows how to do maternity occasion wear, and they have hit the nail on the head with
Description
The perfect dress for the glam mums out there, this sequin and bead embellished maxi is red-carpet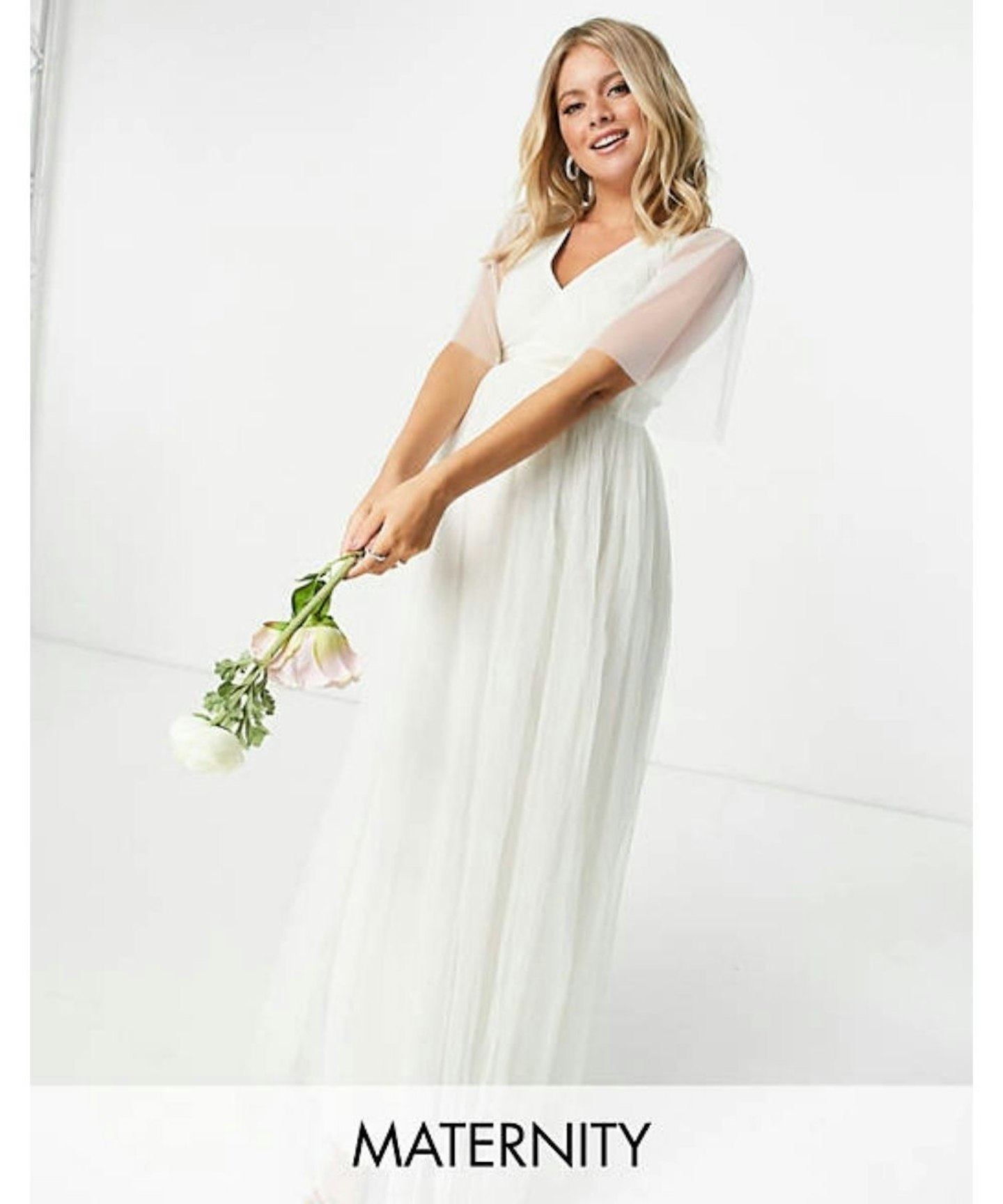 ASOS
Description
Brides-to-be, if understated elegance is the vibe for your wedding then this maxi is literally the
Description
Go bold and go statement, with this all-over sequin lace dress from Tiffany Rose. This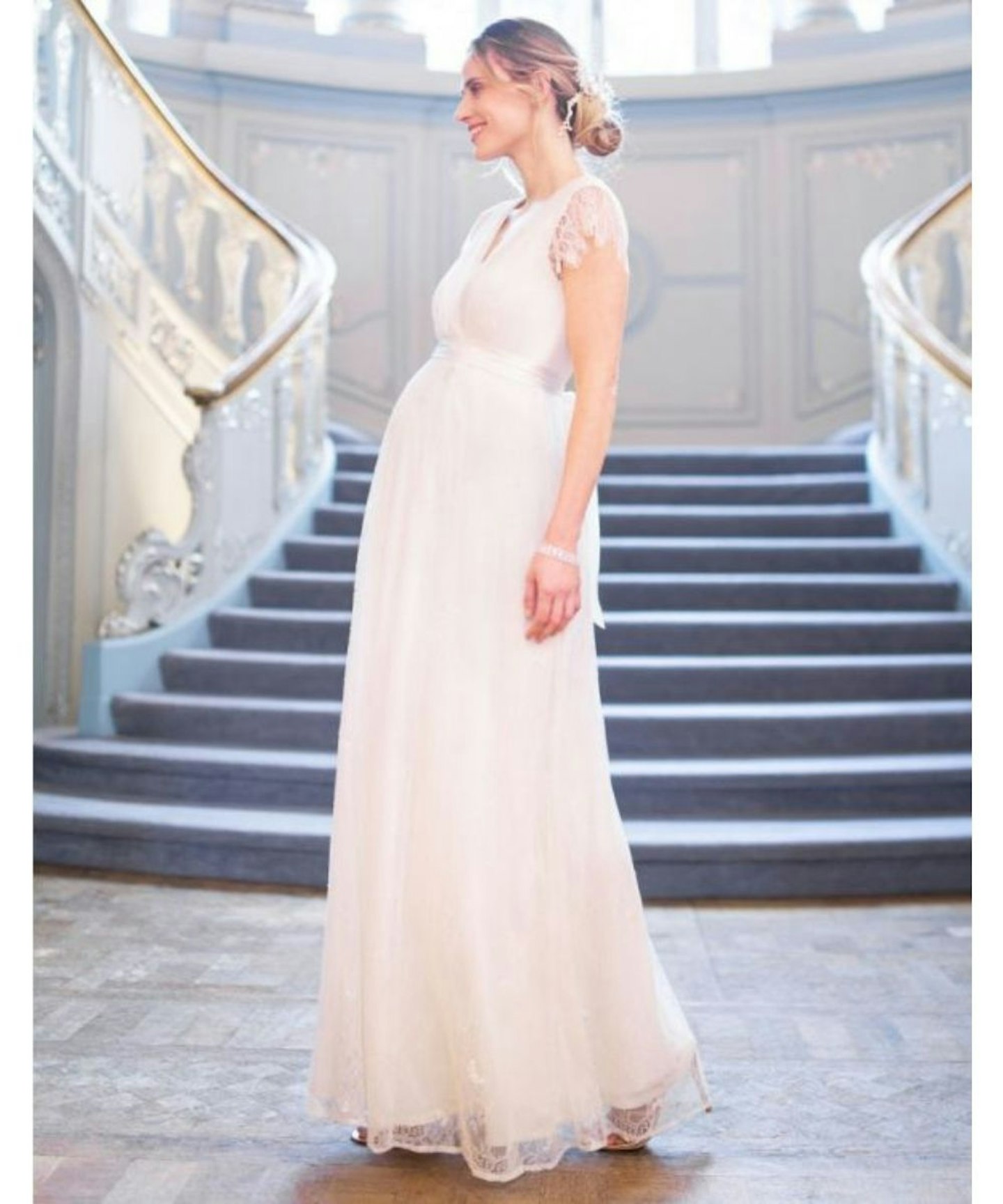 SERAPHINE
Description
Channel vintage-inspired glamour for your dream day with their stunning maternity bridal gown in
SERAPHINE
Description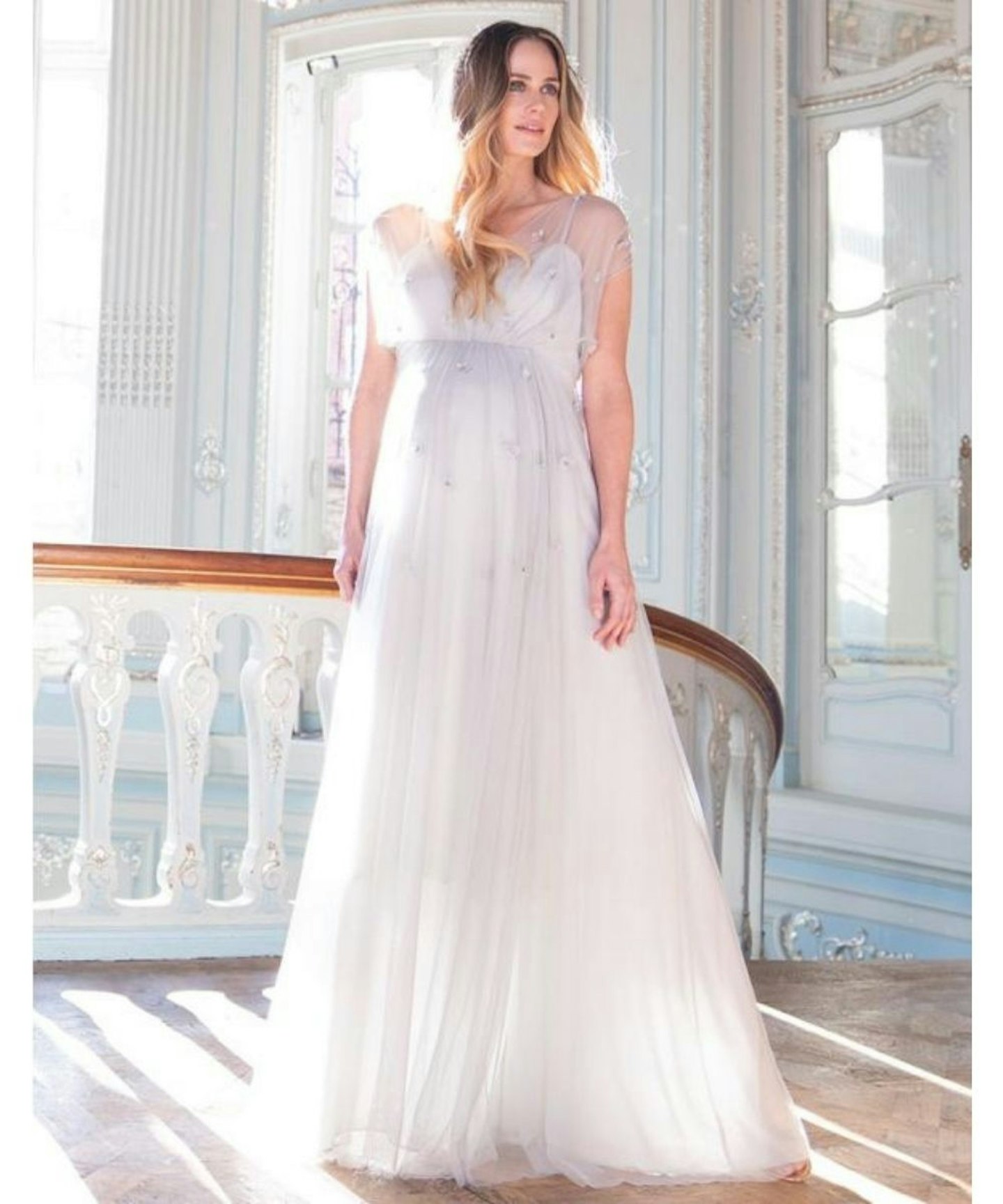 SERAPHINE
Description
Ethereally beautiful, this Mist Grey Grecian Maternity Gown is a romantic option for the most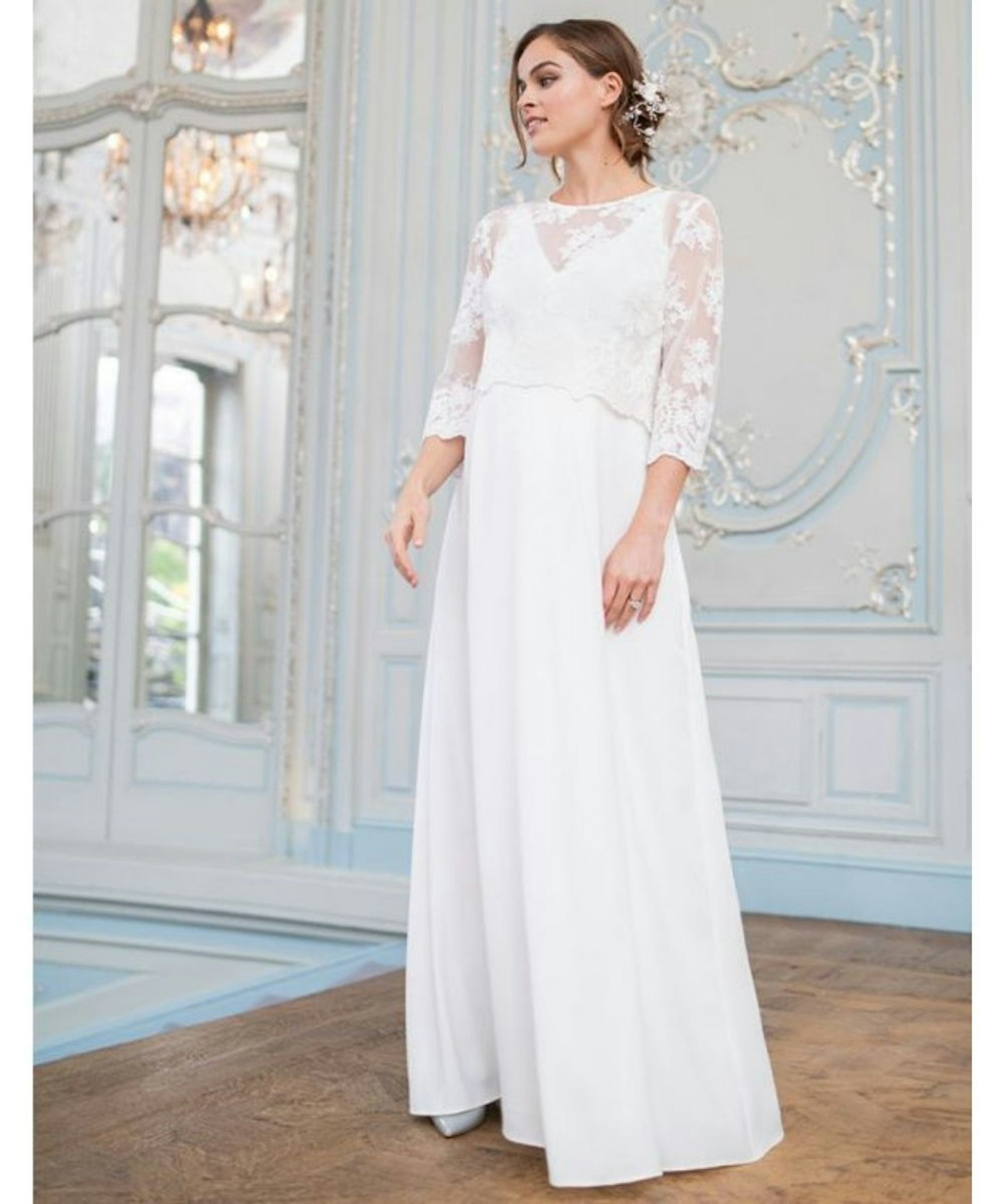 SERAPHINE
Description
Crafted in softly textured crepe with a satin back finish, the style feels luxurious & drapes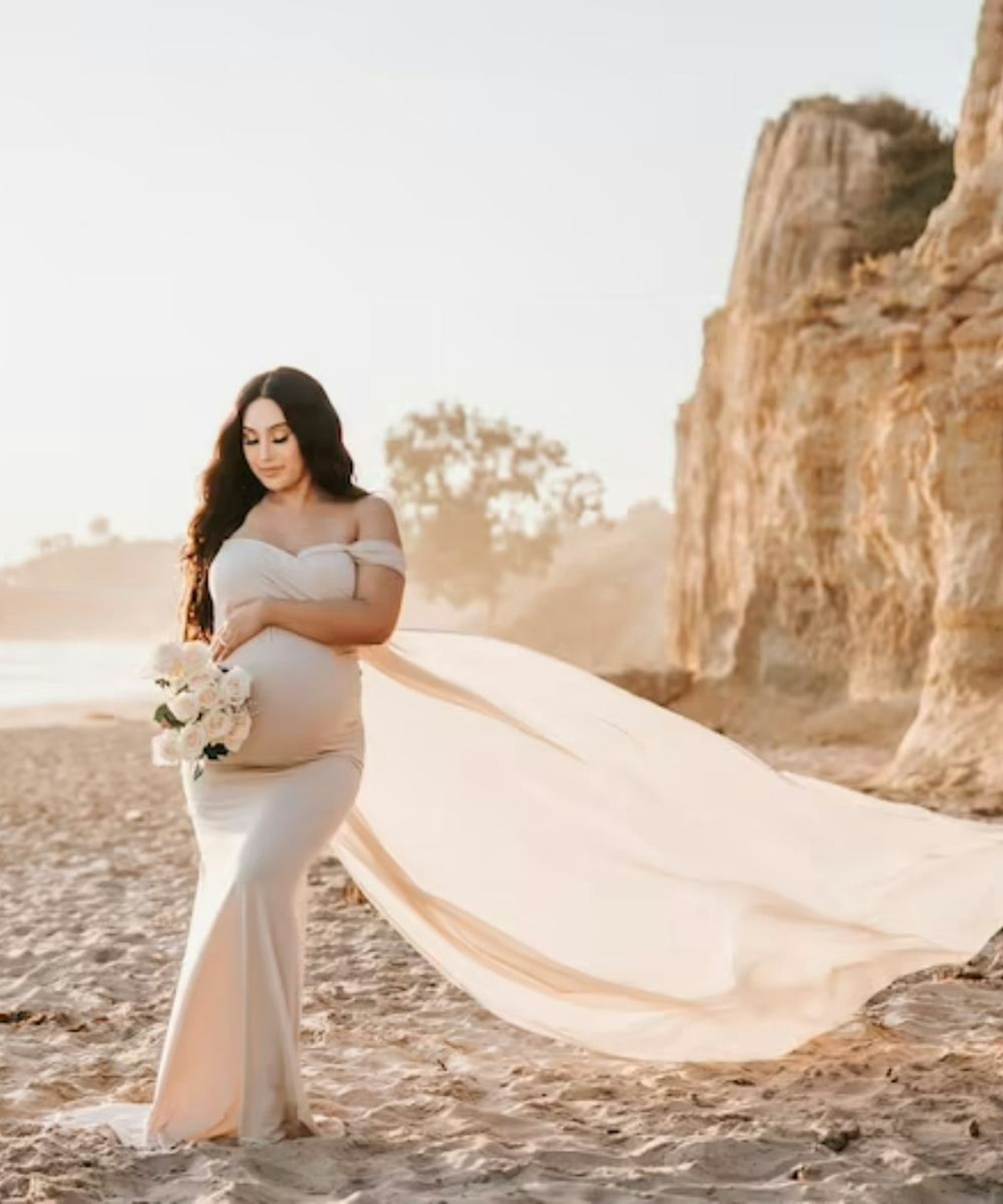 ETSY
Description
This made-to-order gown makes the perfect affordable custom wedding dress. Fitted and
TIFFANY ROSE
Description
This graceful floor-length lace maternity gown is truly magical. Delicate floral and eyelash lace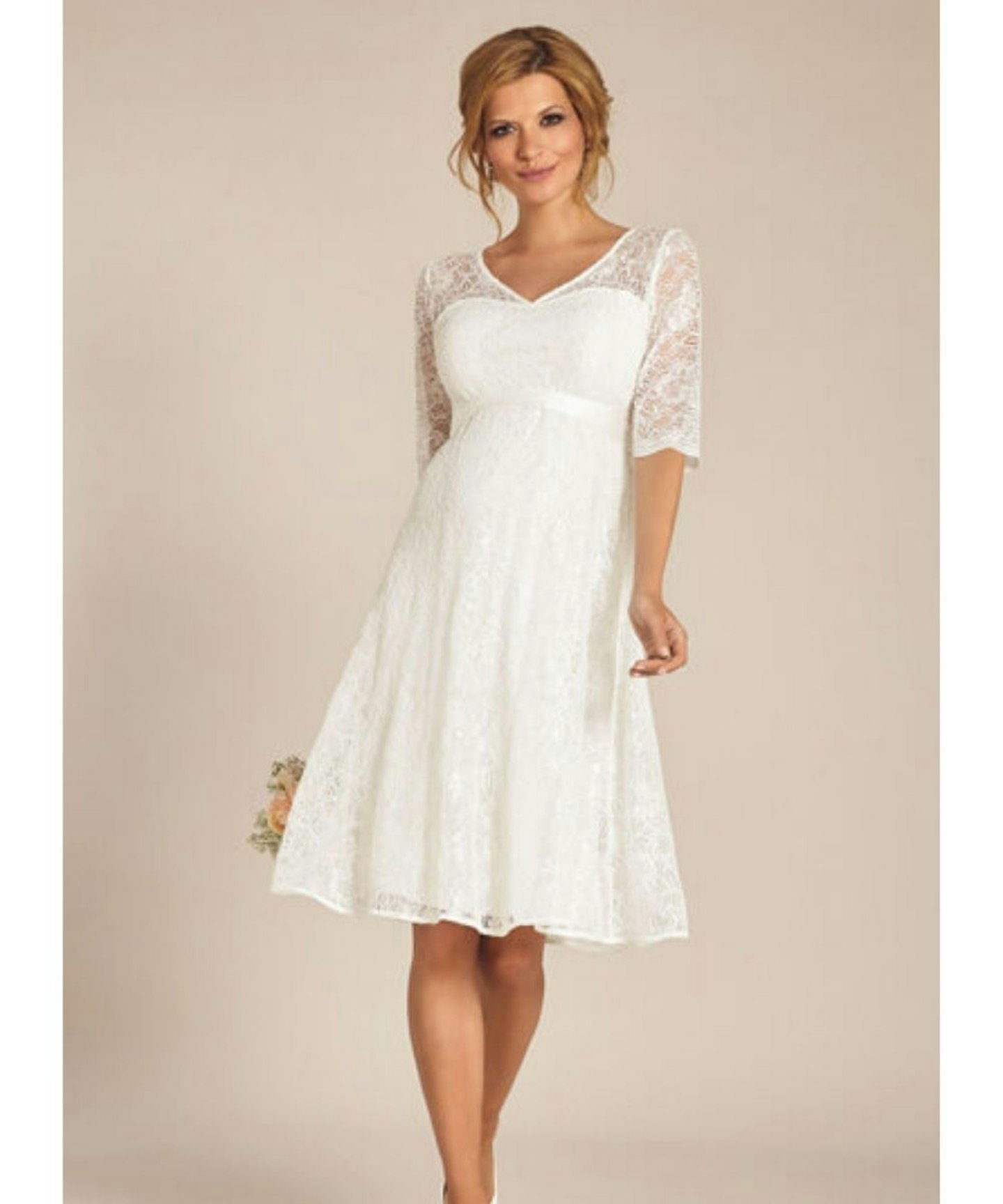 TIFFANY ROSE
Description
An incredibly stylish maternity lace wedding gown for city weddings in the big capital or country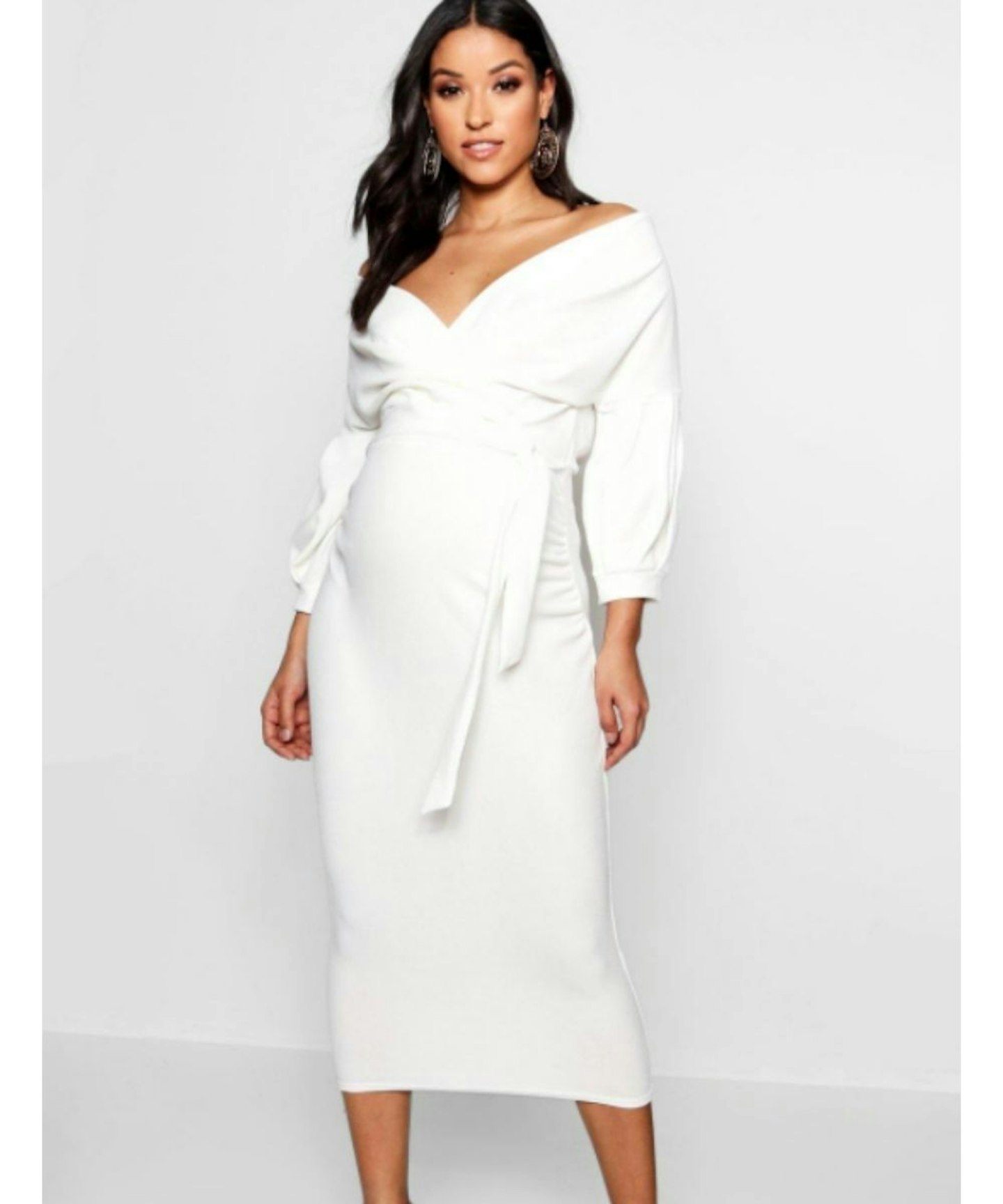 BOOHOO
Description
Want something simple yet breathtaking? This understated and stylish dress is perfect. Super
What wedding dress silhouette should I choose?
From A-line shapes to trumpet gowns, the silhouette options for wedding dresses have been varied throughout history, which can make things a little daunting especially if you're pregnant. Here are a few tips to ensure the silhouette you opt for complements your figure. Trust us - there are a lot of things no one bothers to tell you about wedding dress shopping.
For girls that are members of the itty bitty titty committee, a plunging neckline or low back can look absolutely stunning. On the other hand, curvier brides with bigger boobs should aim for wider straps or sleeves, as well as a neckline that will easily hide a supportive bra on the big day.
If you're on the shorter side, avoid ball gown dresses or dresses with too many pleats as this can overwhelm your petite figure. We suggest simple, flowy A-line silhouettes. Tall girls, slip dresses and narrow skirts were practically made for you - so take advantage.
These are just a few general tips to help make sense of things. Keep in mind you also have a bump to dress, but at the end of the day, we want you to remember that rules don't matter. If you put it on and feel good - wear it. Plain and simple.