Whether you are dreaming of a fairytale carriage, planning to get a cute vintage car or simply want to pimp your own - we have found the best ideas for wedding car decorations to make sure you get the perfect exit on your special day.
1. The 'And so, they lived happily ever after…' car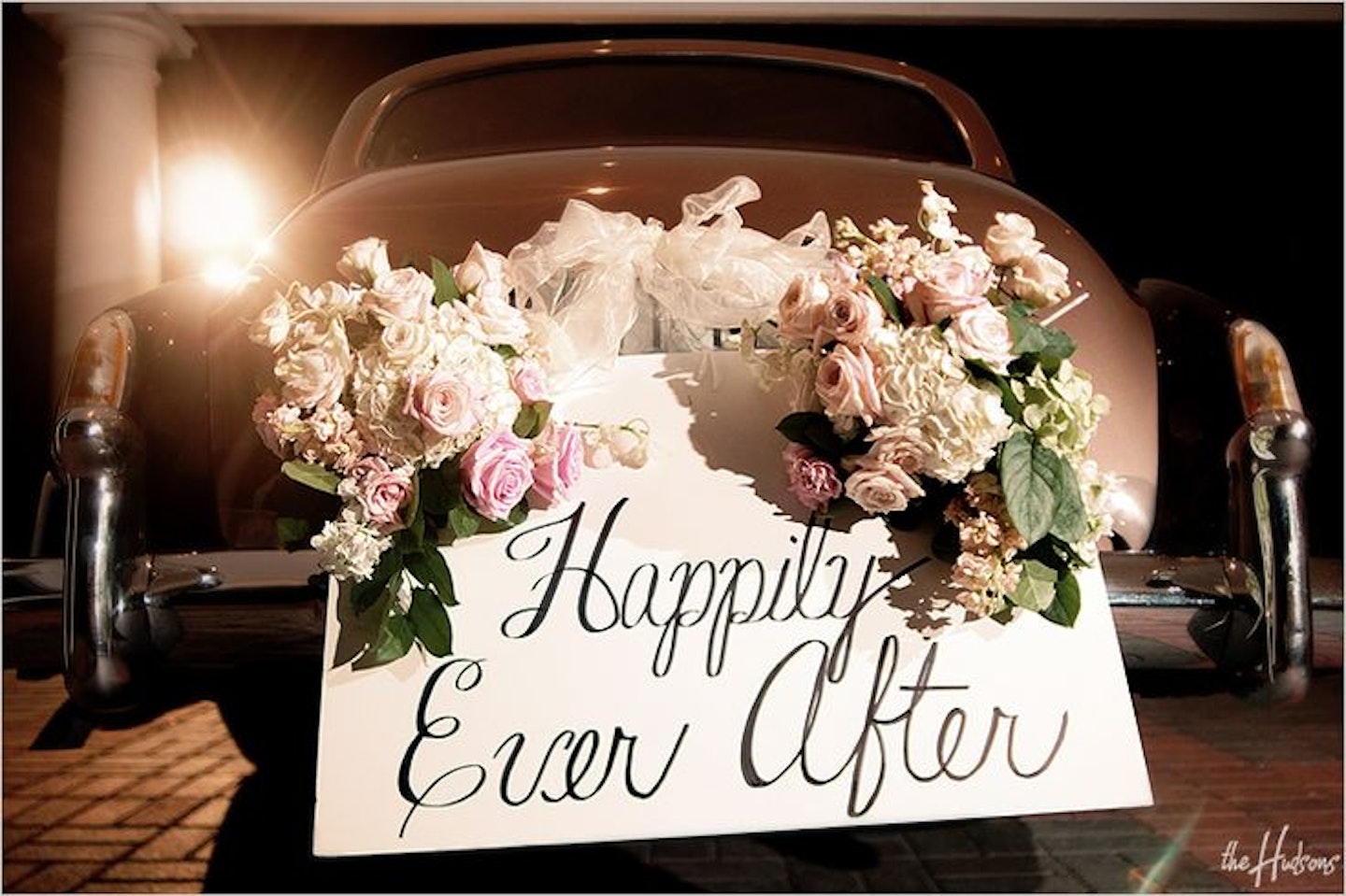 Just like the end of the Frozen film you're subjected to every Sunday afternoon, your wedding marks the beginning of a new chapter of life. Drive into your new adventure with the magic of living happily ever after.
2. The 'Lets tell the world!' car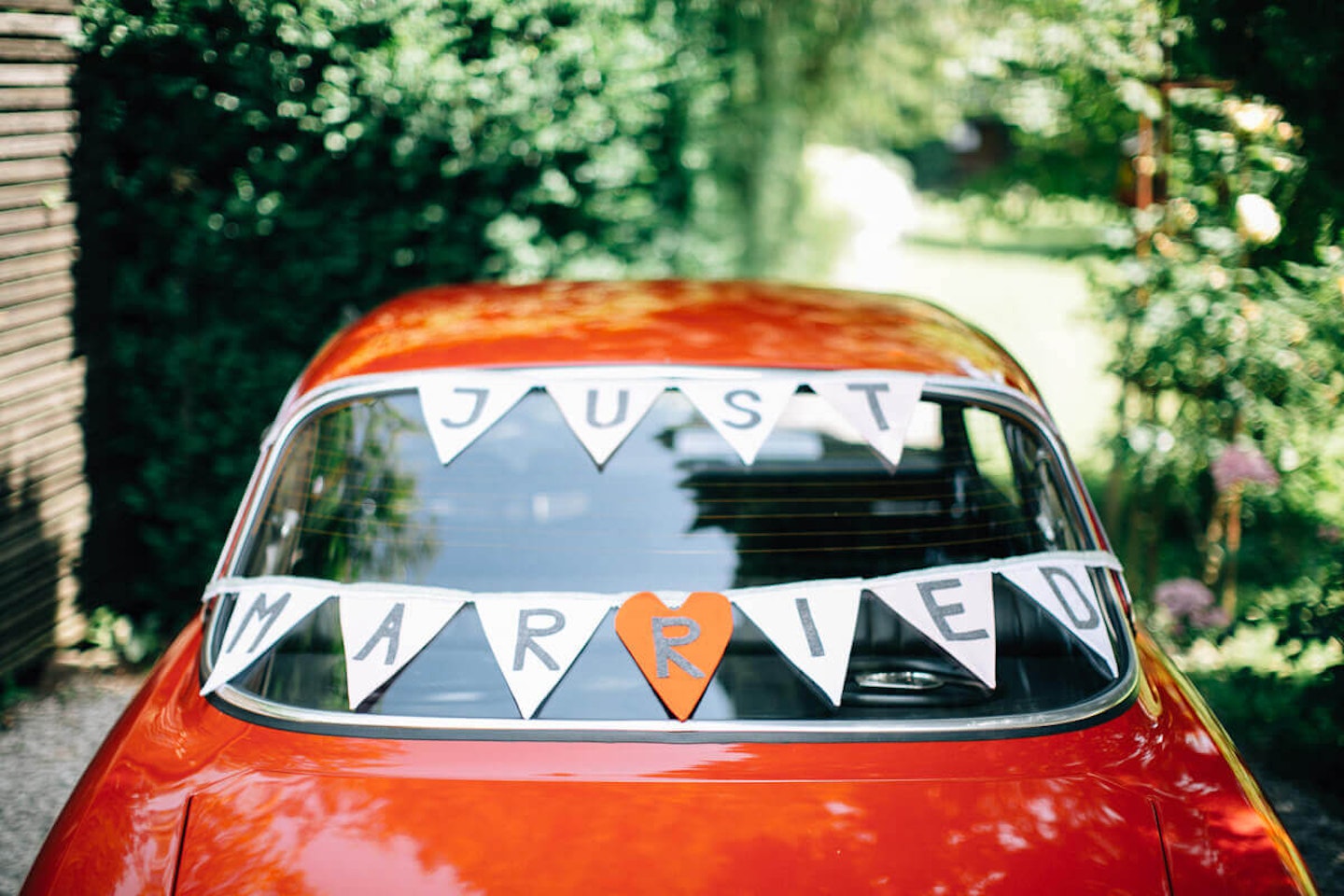 To share the joy of your wedding day, simply attatch a pennant chain to your rear window and let the world know that you have 'JUST GOT MARRIED!!' to the love of your live.
Making the pennant chain yourself, you're free to use matching colours to your car or create it in line with your chosen colour scheme of your wedding, giving your wedding car an extra personal touch.
3. The 'flower means power' car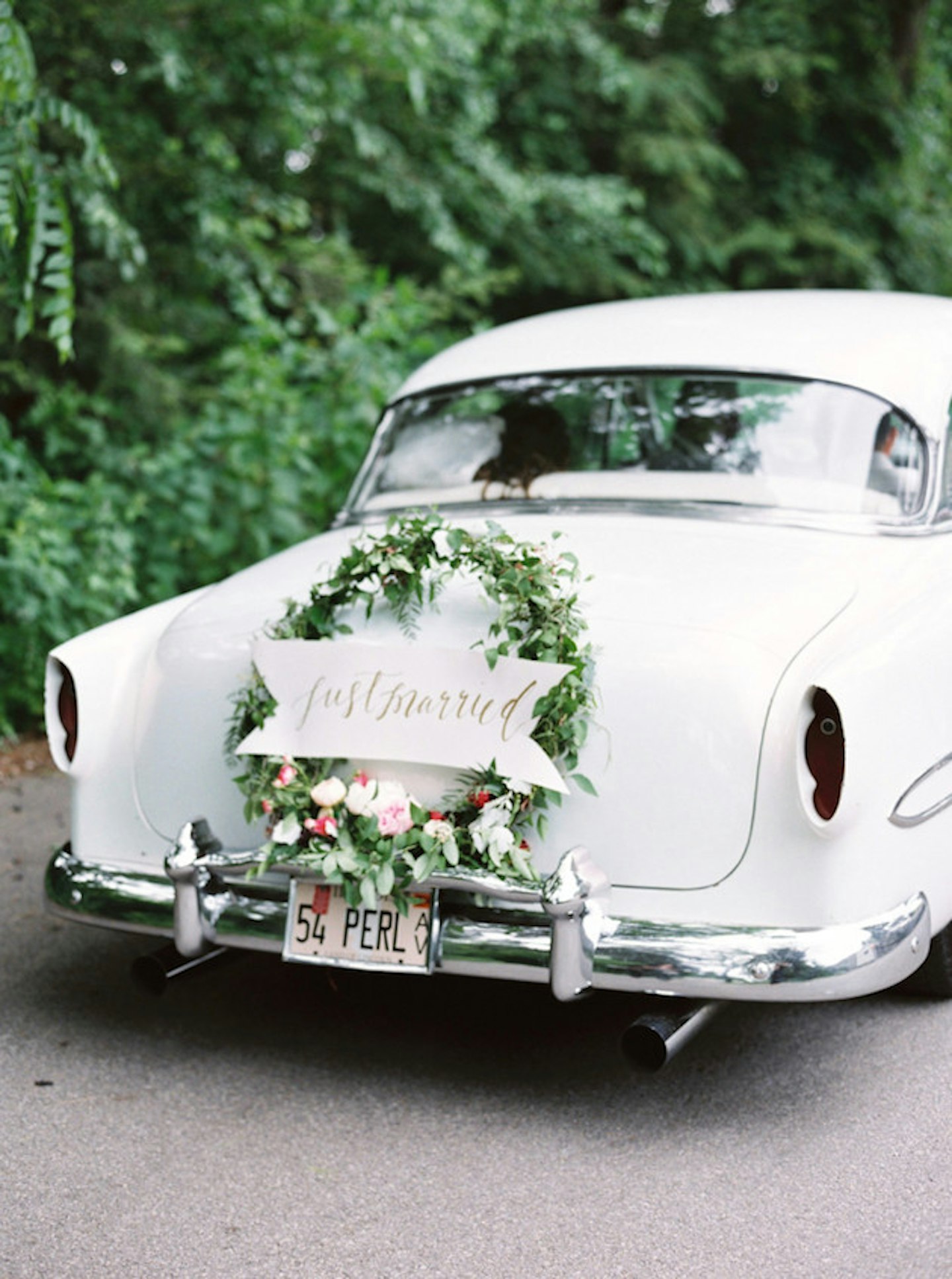 Flowers make a beautiful addition to any wedding transportation. Tip: Synthetic flowers will look just as good as fresh ones, but will also last a lot longer when driving.
4. The 'make your own wedding car tins' car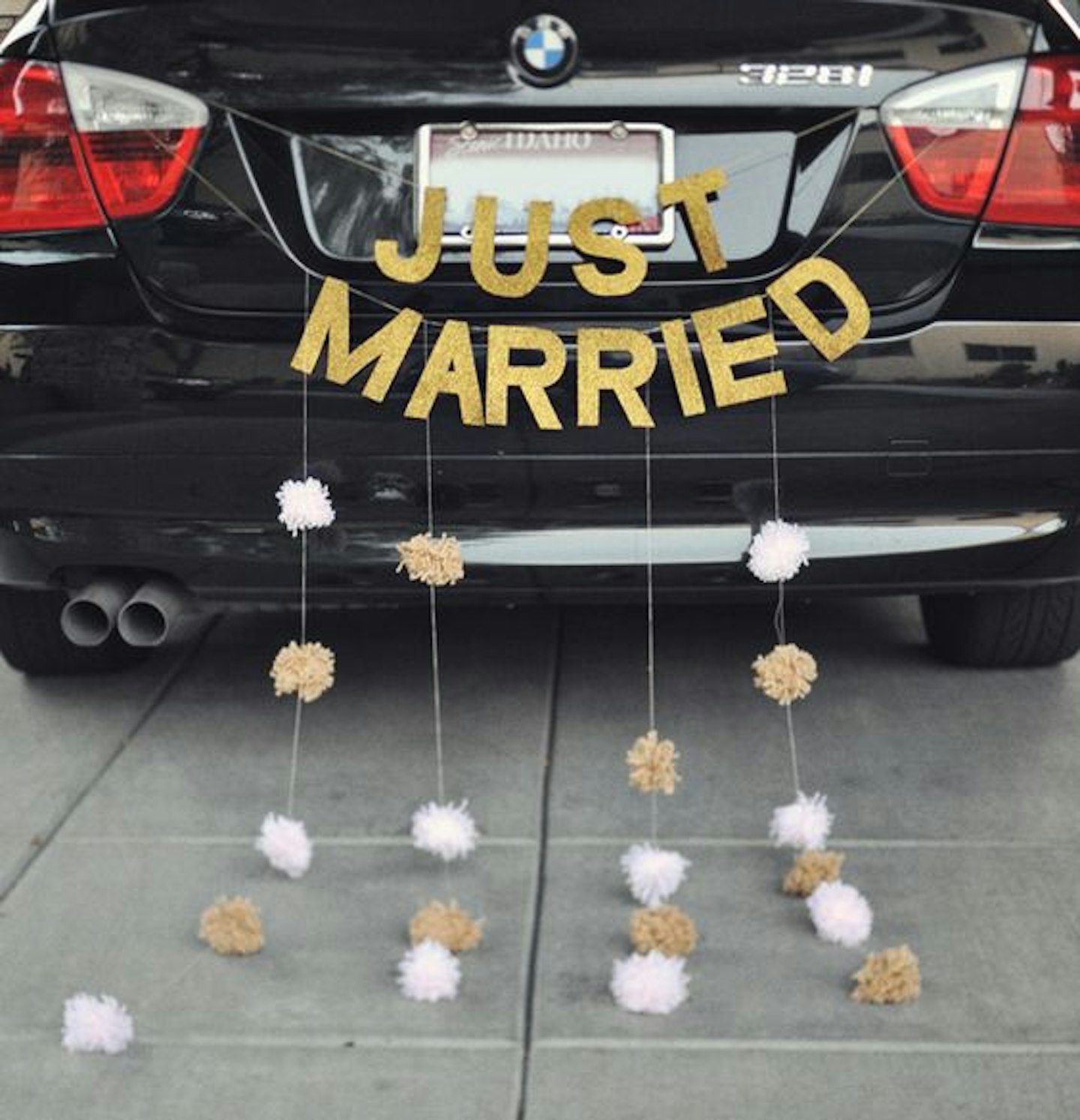 Why not make your personal wedding car decoration tin cans? Design each one individually by using your wedding date, your names or love quotes as decoration.
(For those who haven't lifted a paintbrush since secondary school, attatching pom poms to your car is a great alternative!)
5. The 'fly away with me' car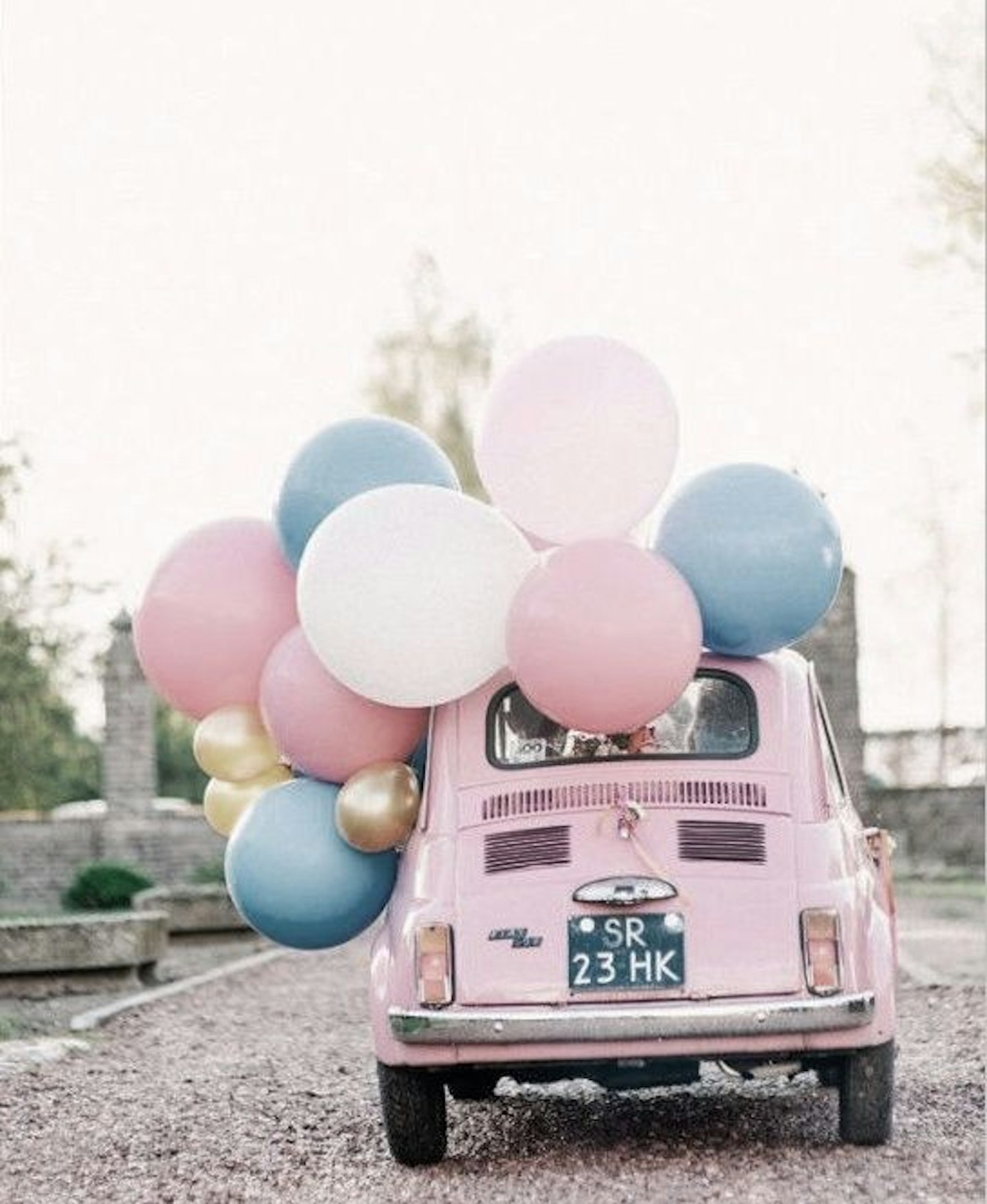 There are limitless possibilities when decorating your wedding car with balloons: Try different sizes, colours and shapes - attach the balloons to your car only or make your guests all have one for an impressive wedding procession.
Another option is to put the helium-filled balloons inside the car, so they will all fly away when you're entering the car – this makes a gorgeous wedding picture!
6. The 'Just Married' car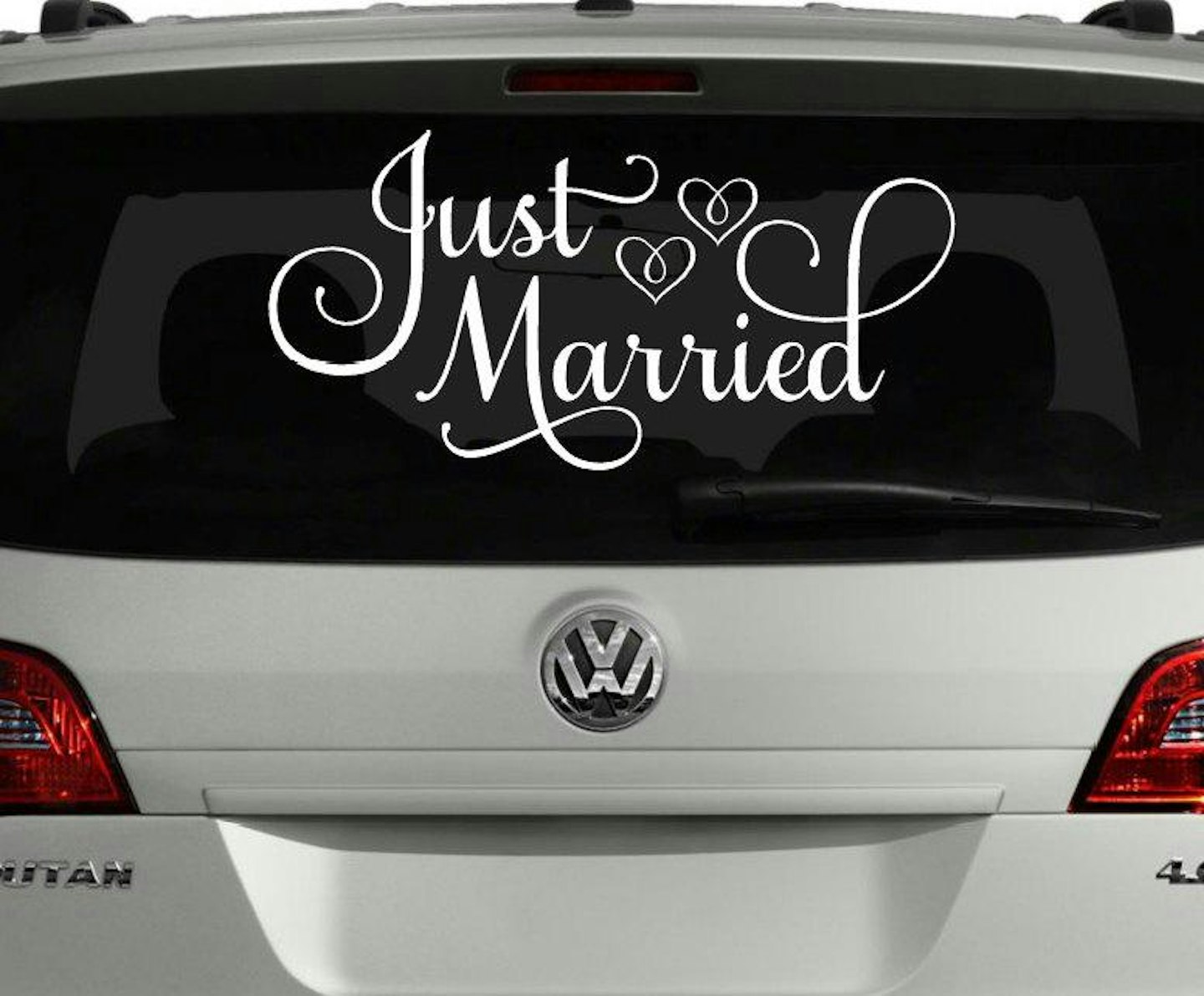 Window stickers are a great way of decorating your rear window for your big day. Alternatively, removable crayons are a great way to personalise your own design! We love the idea of adding your names and wedding date in a massive heart.
7. The 'classic ribbons' car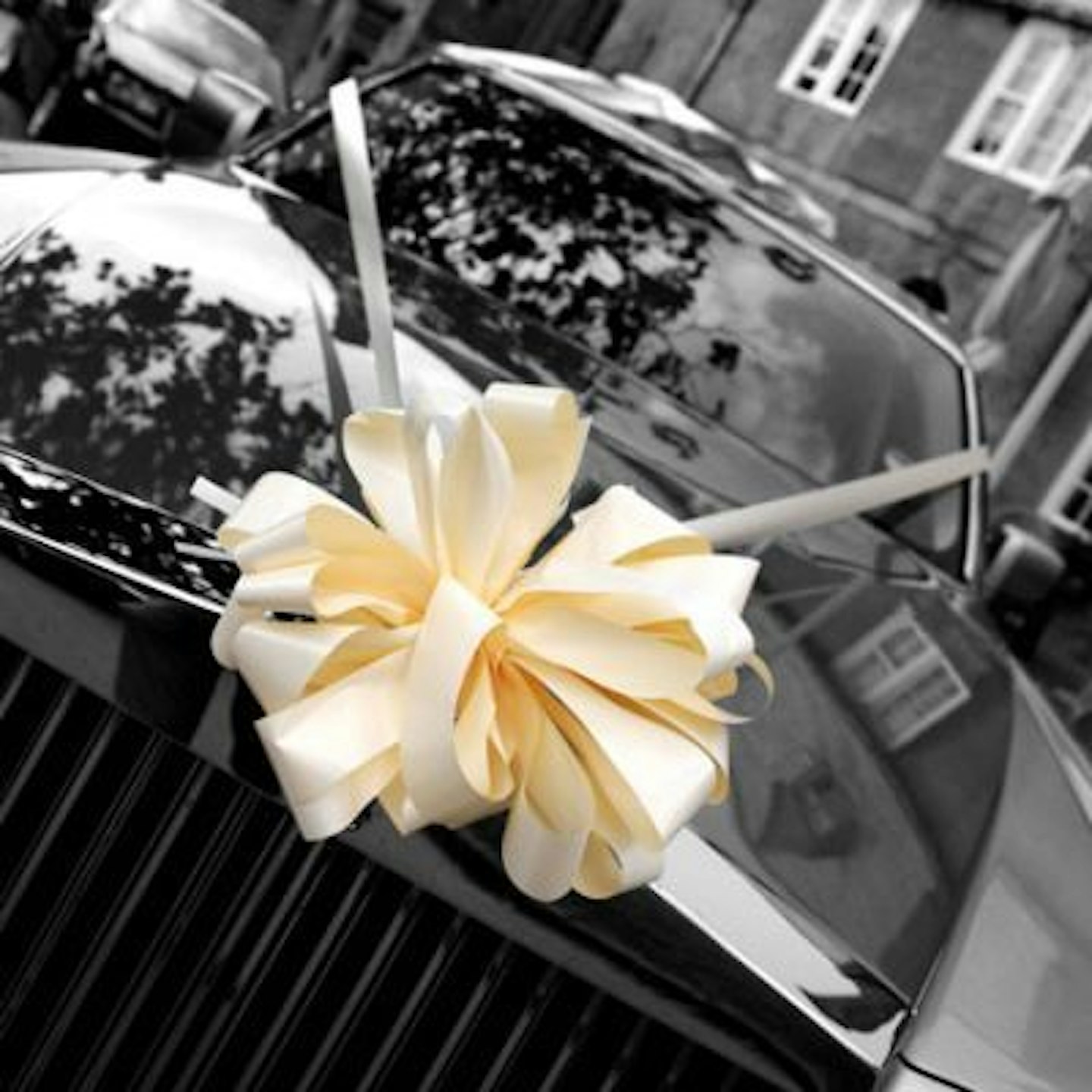 Whether you tie a ribbon over the bonnet of your wedding car or add cute little bows to the antenna – it gives your wedding car a classic, yet simply stunning touch.
Which wedding car decorations get your vote? Let us know over on Facebook and Twitter.
Now read:
19 things only people who wear clip in hair extensions will understand
7 Michelle Keegan fashion moments - and where to get the looks on the high street