Think it's impossible to do a Disney holiday on a budget? Think again...
Opening as EuroDisney in 1992, Disneyland Paris had its fair share of teething issues in the first few years. With disgruntled stuff, an unreliable train service and low attendance, the park was quite different to the one we know and love today. And we really do love it. In 2016 the park was named as the ninth best theme park in the world, beating Hong Kong Disneyland and Disney's Californian Adventure.
But while it may be one of the happiest places on earth, some of the prices will soon wipe the smile from your face!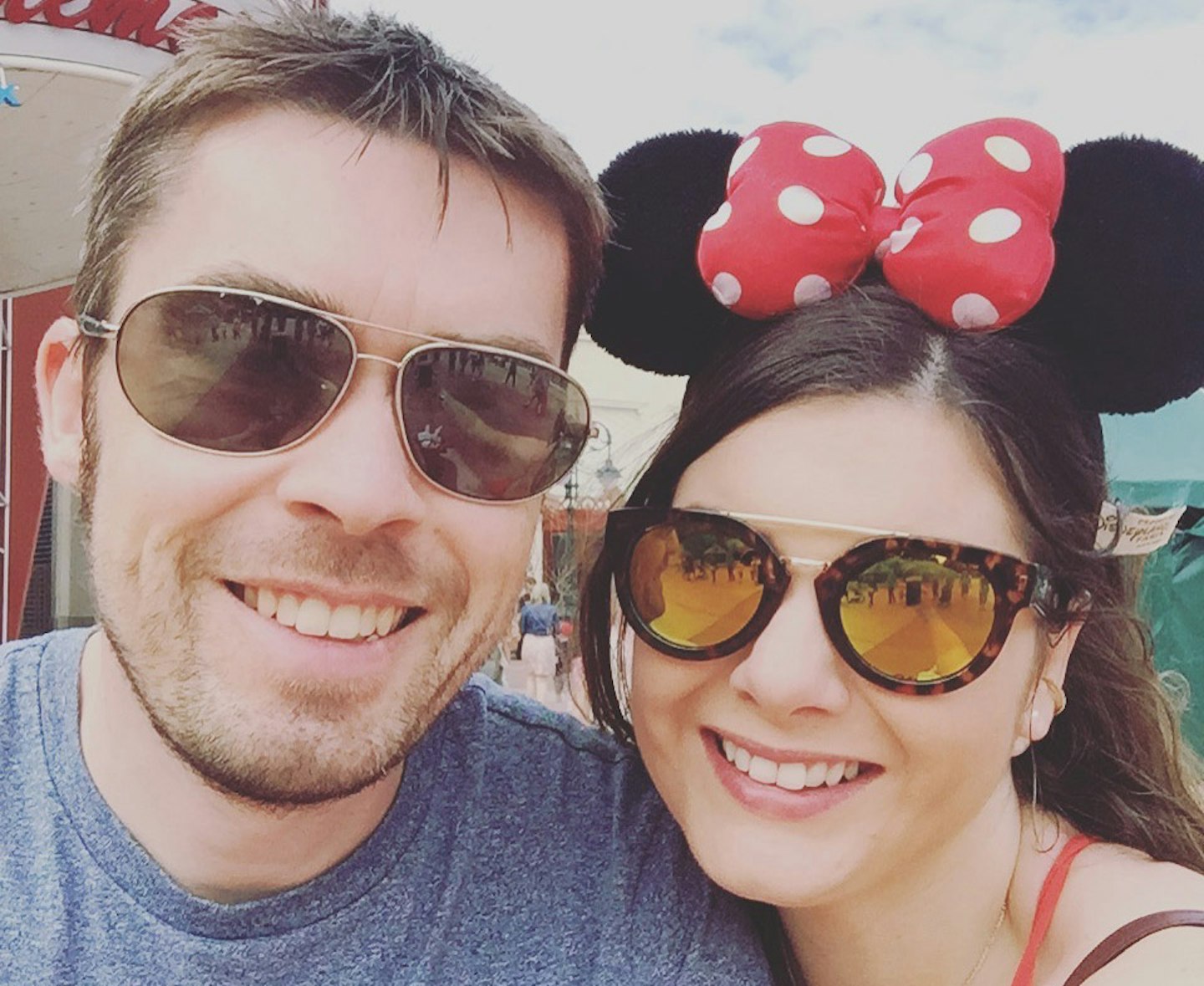 But as a diehard Disney fan, I'll never let a trivial thing like having no money get in the way of a theme park fix. I've been to DLP three years in a row (yes, I have a problem) and, with 2017 marking the resort's 25th anniversary, I knew I had to find a way to go again.
So if, like me, Disneyland is your spiritual home, here are my top tips for organising a family holiday to Disneyland Paris on a budget...
WATCH: The cast of Beauty & The Beast take the ULTIMATE Disney quiz
Disneyland Paris on a Budget: Where to stay
The official Disneyland website and a lot of UK travel agents will insist that the only place worth staying is at one of the seven Disney Hotels. Now the hotels look fantastic but even the budget options, such as Disney's Hotel Santa Fe and Hotel Cheyenne, are pretty pricey with rooms working out at around £350 per night. What most people don't realise is that there are a lot of other options that are mere pennies in comparison. Disneyland Paris is located in Marne-la-Vallée and so any hotel in this area is perfect for the parks. On our trip we chose Résidence du Parc Val d'Europe – a 20-minute bus journey to the entrance of the park. It cost us £150 for three nights for three of us (me, my husband and our one-year-old daughter) and the room was clean and comfy, had a small kitchenette and there was even an outdoor pool for warmer evenings. Another option is camping. CampingFrance.com has a roundup of campsites near Disney that can work out as cheap as 22€ per night. If you are planning to go for a week or two, a Disney Hotel might work out at a reasonable price as you can get your park tickets – and food –included in the package but, for a weekend break, it probably works out cheaper to organise everything separately.
Disneyland Paris on a Budget: Food for Thought
I'll be honest, Disneyland food isn't great. It's not terrible but it's not your typical French fare and it's definitely not cheap – 9€ for a "Jedi Burger", anyone? However, I did notice that DLP is a lot more relaxed with bringing in your own food that its American counterparts so some snacks and sandwiches in your bag will not go amiss. If you do decide to eat out, Disney Village may be a better option. Located just outside the parks, it's a lot quieter at peak times and has cheap and cheerful options such as Earl of Sandwich, Five Guys and McDonald's. Wandering around Disneyland, particularly in the summer, is thirsty work, so make sure you bring a couple of water bottles. You can save a small fortune on Evian by keeping these filled up at the drinking fountains dotted around the parks. Although there aren't loads of them I do remember seeing them in the queue for Phantom Manor at Disneyland Park as well as the arcade (the covered walkways in Main Street) and next to the toilets in Disney Studio 1 – the covered walkway at the entrance of Walt Disney Studios Park. Cast members are always around to point you in the right direction.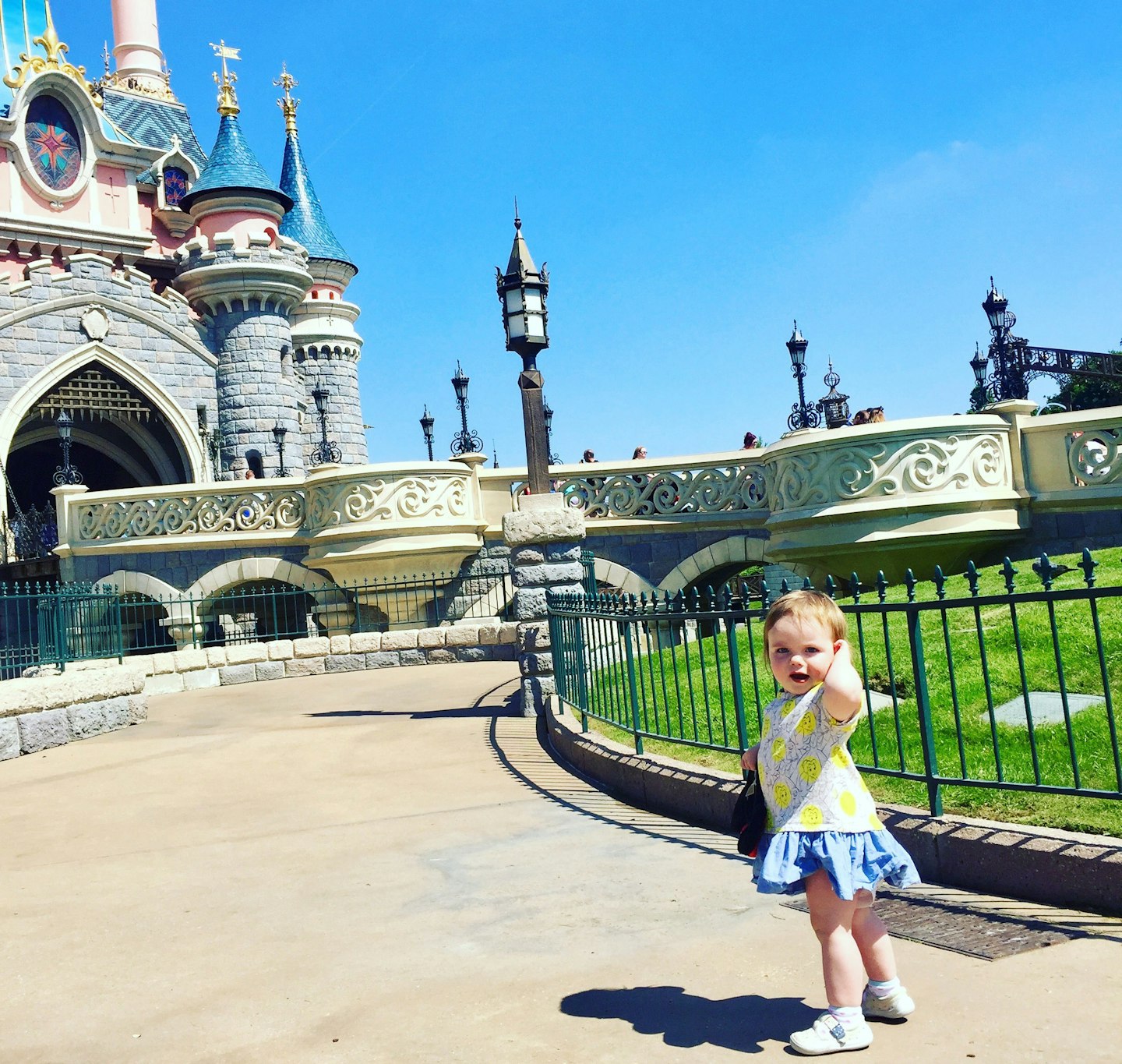 Disneyland Paris on a Budget: How to Get There
We live in Edinburgh so flying was the best option for us. I used SkyScanner and bagged Air France flights to Charles de Gaulle for £174 for three of us (under twos are free). The other option, if you live further south, is the Eurostar. They often run promotions and you can sometimes bag tickets for as little as £25 each way. You could even get the bus or drive depending on how close you are to a ferry port. Upon arriving in Charles de Gaulle, if you're not hiring a car, you can either get a taxi, bus or train to the parks and hotels. I would always recommend the train. Not only does it take only ten minutes (remember to get the TGV and not the RER) but if you book in advance, the tickets are reasonable and cost from as little as 17.50€. The Disney bus, on the other hand, takes 45 minutes and costs around 26€ per person.
Disneyland Paris on a Budget: It's all about Timing
If you can, avoid school holidays and weekends at all costs. Train, tickets and hotel prices all increase during this period, and at weekends. If you're booking a package holiday with Disney, the cheapest time to go is in between Christmas and spring.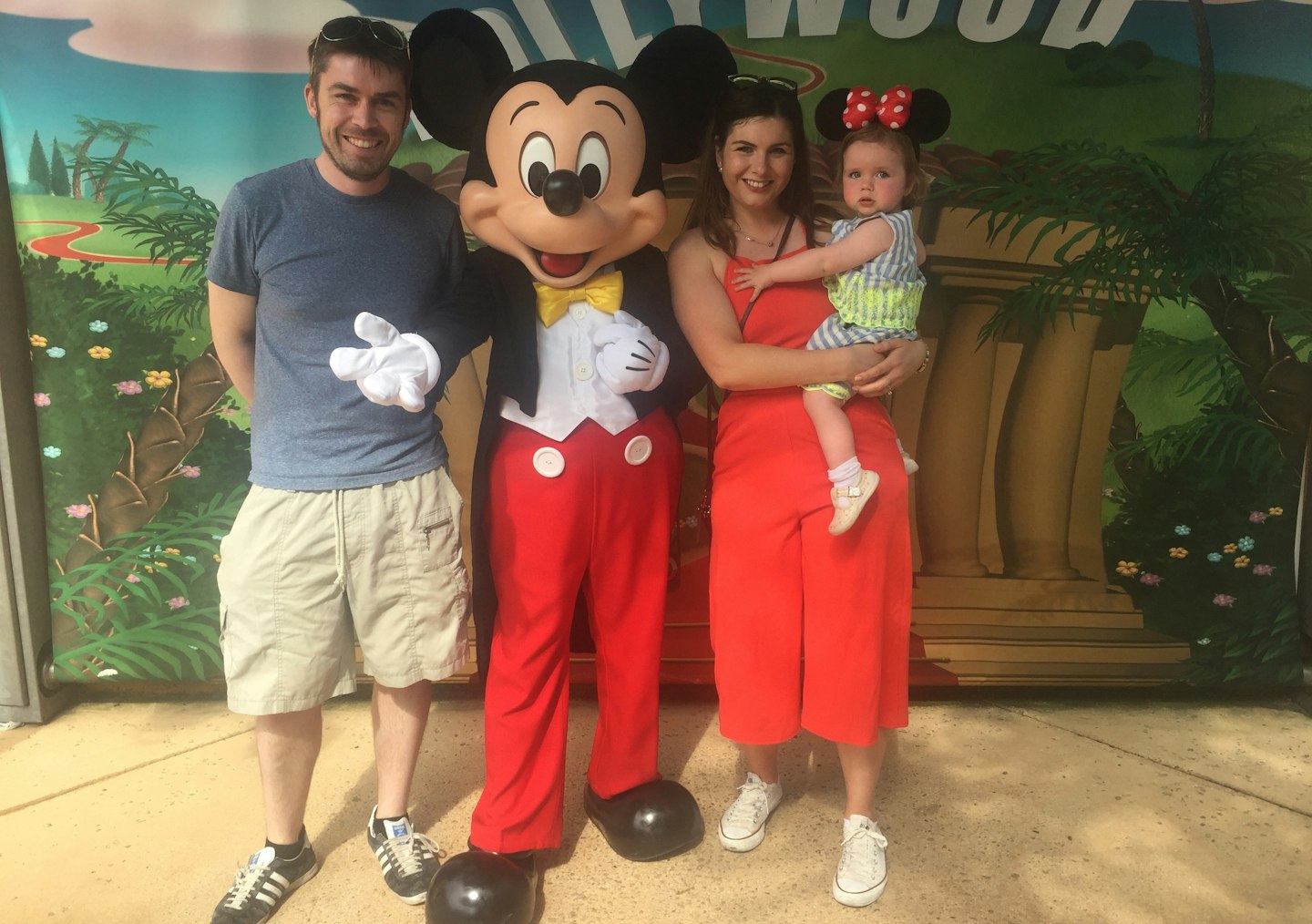 Disneyland Paris on a Budget: Where to buy tickets
Buying at the gate is the worst thing you can do. Seriously. You have to wait in long queues and you'll pay up to DOUBLE what you'd pay booking in advance. I usually buy my tickets from AttractionTix and the site often runs promotions. When I booked, it had a one-day/two park ticket offer for £39. Even if you book from the Disney website, it can work out cheaper as they split the dates into Mini and Magic. Mini tickets are cheaper and are available on non-peak dates (such as weekdays) and Magic tickets are more expensive for peak-time visits such as weekends and school holidays.
Our trip cost just over £500 all-in for three of us. That doesn't include food, although we saved quite a lot by using the local supermarket and cooking our own meals. Nor does it include the plastic lightsaber my husband bought for our one-year-old. And he says I'm the big kid!
READ MORE...