Who wouldn't want to soak up every second of the sun and the sounds of Ibiza? As any returning holiday maker will know in the partying paradise the fun never has to end which is why you don't have to spend the day time working off your hangover on a sunbed. Oh no!
Think pool parties, beach clubs and rooftops all with DJs, dancers and dashing waiters – which of course each help soften the blow of a post party recovery session. So order your Aperol Spritz and drink in what the White Isle has to offer before sunset…
**
Rooftop Nine at Sol House Mixed by Ibiza Rocks**
What could be better than relaxing on a day bed on a rooftop, with the only disruptions being your Mai Thai being served and the thought of whether it's time for a dip in the infinity pool? Well a day at Sol House Mixed by Ibiza Rocks – the older, more sophisticated sister, to the iconic Ibiza Rocks hotel – does exactly that. The newly refurbished hotel has a chic, boutique feel with the focus firmly on the rooftop – not only is it a suntrap but there's a daily DJ who can soothe your soul with an eclectic mix of tracks that roll on until midnight. With views over the bay, it's perfectly poised to see the sunset, and if that wasn't enough of a pull, the cocktail menu certainly will keep you there longer than you intended. During the summer season, the pool parties are themed from everything from reggae to rock to cater for everyone's tastes. The hotel has a second pool with access to the beach for those who like to spend the day chasing the sun, where food is also served. The crowd here is slightly older than the rest of San Antonio's visitors which helps with the hotel's chic, boutique vibe without one ounce of pretentiousness.
Rooms start from £168 for a standard room with breakfast but non guests can also visit the pool parties, see sol-hotels.com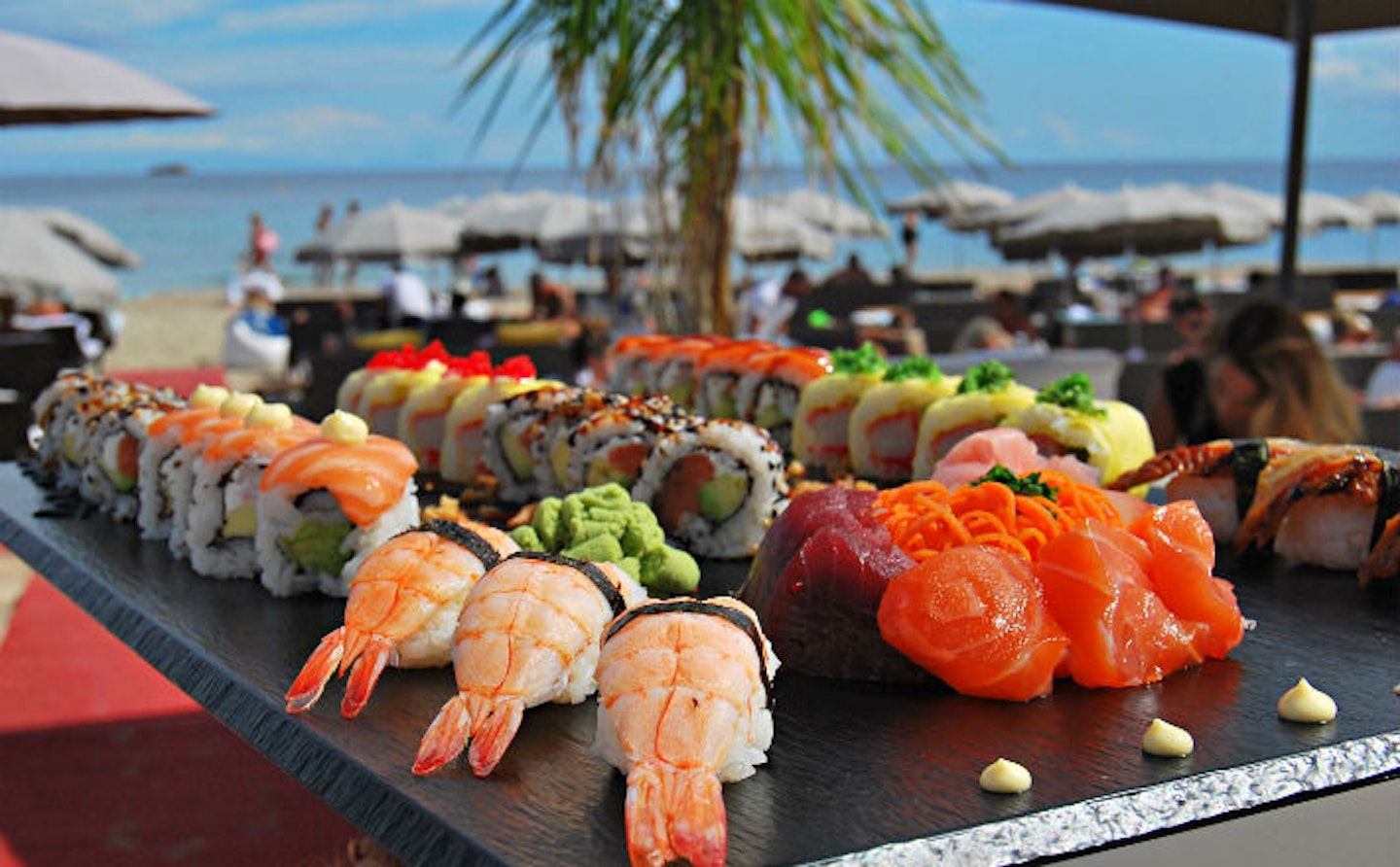 Nassau Tanit beach club
After reaching its first birthday this year Nassau Tanit has a lot to celebrate! And there's no time like the present for you to join in the party. Food is firmly the focus and the choice is yours, have your meal brought to you on the beach or enjoy a glass of rose in the restaurant overlooking the seas. You can be as extravagant as you choose with the flash enjoying champagne and lobster but the venue caters for all tastes and you can easily enjoy an affordable sandwich and soft drink. There's live music and DJs everyday to soothe you through your stay and the beds on the beach are huge and four of you can comfortably snooze or sunbathe. With palm trees framing the beach and the sea as your entertainment some days your hangover may just demand this blissful chill out. In 2017 the party will be even bigger as Tanit's sister beach bar, Nassau - which is next door - is celebrating it's 10th anniversary.
Ocean Beach Club
Get your false lashes and your hair extensions ready – celeb hotspot Ocean Beach Club is like walking onto the set of TOWIE. But it you're prepared for the fashion parade – think wedges, glittering bikinis and sexy swimwear – this is the place for you. It's not just all pouts and posing tere and with a good variety of ages – yes everything from teens to those in their um,m golden years – this will be a very fun day out. With three bars and a restaurant you won't have to wait too long for a drink and if you're feeling flash you can always book a bed and have table service. The music is always pumping, so it's certainly not a place to opt for if you want to relax, and the cabaret style entertainment can border on cheesy but then isn't that what holidays are for? It's brilliant for people watching and if you want to go glam then this is your venue.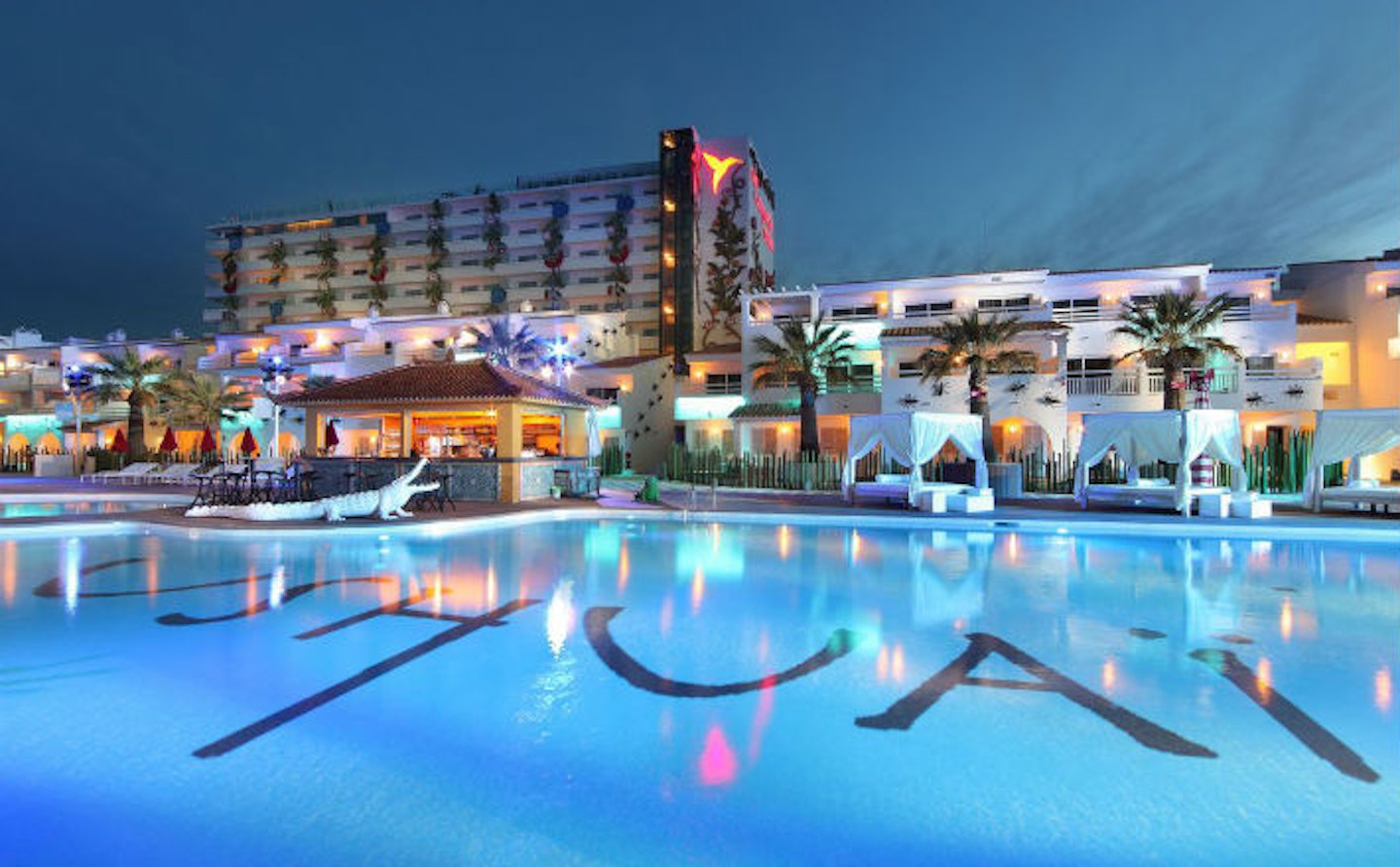 Ushaia pool party
Get your phone into selfie mode, this is the place to be seen. The pool party at this luxury hotel is of epic proportions with the epicentre being the huge stage that pumps out the best of house music. But earlier in the day people prefer to parade around the pool, or for top people watching head onto the balcony to watch the crowd below. If the music isn't enough to keep you dancing all day, the podium dancers keep the atmosphere electric. Things kick off at 5pm and roll on until midnight, so this is a perfect pre club party and again, the age group is more mixed with a slightly older crowd. As with many places in Ibiza the drinks can be pricey but well worth the occasional opportunity to splash out for one of the best parties on the island.
Cotton Beach Club
If you've not been partying the previous night you'll want to get up early to make a day of it at Cotton Beach Club. The all-white theme adds to the amazing ambience of this restaurant and beach bar. You can easily waste away the hours looking out onto the blue sea on your lounger as you order drinks and food. The sushi is incredible and with such a relaxed vibe you won't want to leave. Stay until sunset and order your drink as you feel more chilled than ever before. Once you're off the beach there's a restaurant and rooftop too where you can be serenaded by the DJ.
The Beach Club at Hard Rock hotel
If you can't afford to stay in a sparkling new five star hotel there's no reason why you can't get a slice of the sophistication by going for the day. Non-guests of this exclusive hotel can use the Beach Club and get their own slice of paradise. Nestled in-between sand dunes with palm trees, beach beds and a little terrace it offers everything you could want to soak up the very finest in Ibiza. There are mini pool parties in the summer and every Sunday they host a Children of the 80s party that does exactly what it's meant to… relive the very best of your youth as the sun goes down.
See hrhibiza.com