With magnificent beaches, quaint towns and indisputable beauty, visiting Yorkshire has always been on my bucket list. However, as someone who's rarely ventured past Birmingham (I hate me too!) I truly had my work cut out for me trying to find the best spots to visit.
Luckily, new company on the block, Route YC allows you to create your very own itinerary on the Yorkshire coast, really helping you to make the most out of your trips. The team helps to recommend fun activities, scenic walking routes and the best places to recharge with a bowl of pasta and a large glass of wine. Now you're talking my language.
So, one Wednesday afternoon, my boyfriend and I made our way from Swansea to Scarborough with our Route YC itinerary in hand, excited to soak up all the delicious Yorkshireness. Here's how we got on...
Day one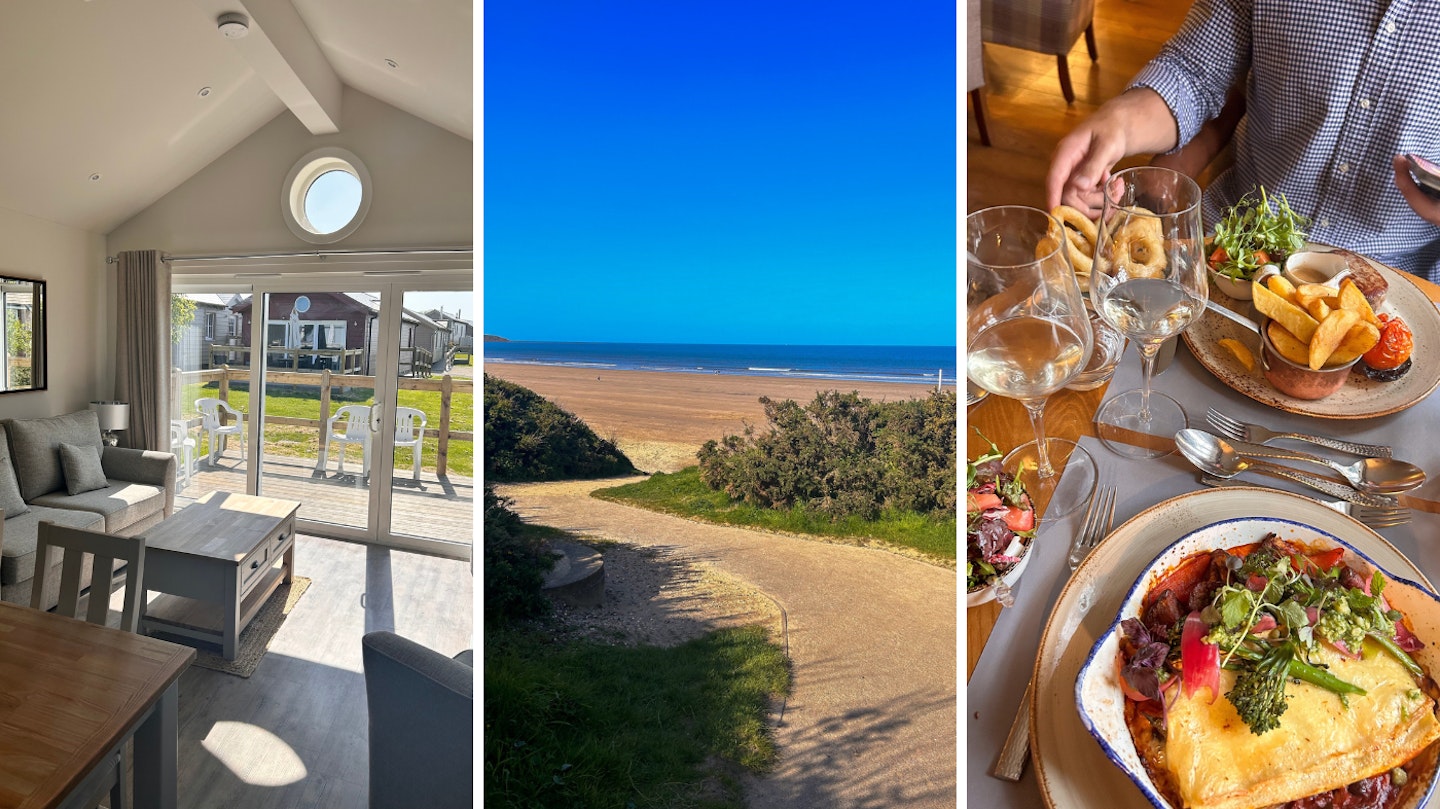 After listening to almost the whole audiobook of Matthew McConaughey's Greenlights (we were coming a long, long way!), we finally arrived mid-afternoon and checked straight into The Bay Filey, which is a holiday resort with stunning self-catering accommodation on the Yorkshire coast. We had our own spacious lodge which even came with a breakfast hamper, packed with the essentials for the next morning. The dream.
We put down our bags and went to explore Filey Brigg which was the second stop on our itinerary. I knew Yorkshire was home to gorgeous beaches, but walking around the coast, I was seriously impressed. We also lucked out on the weather during our stay and it was really making us feel in the holiday spirit.
We then quickly got ready for our dinner at The Farrier, where the food and staff were exceptionally good.
It's worth pointing out, you definitely need a car for Route YC, but we loved how everything was pretty close and didn't have to drive more than 25 minutes to get to each place.
Day two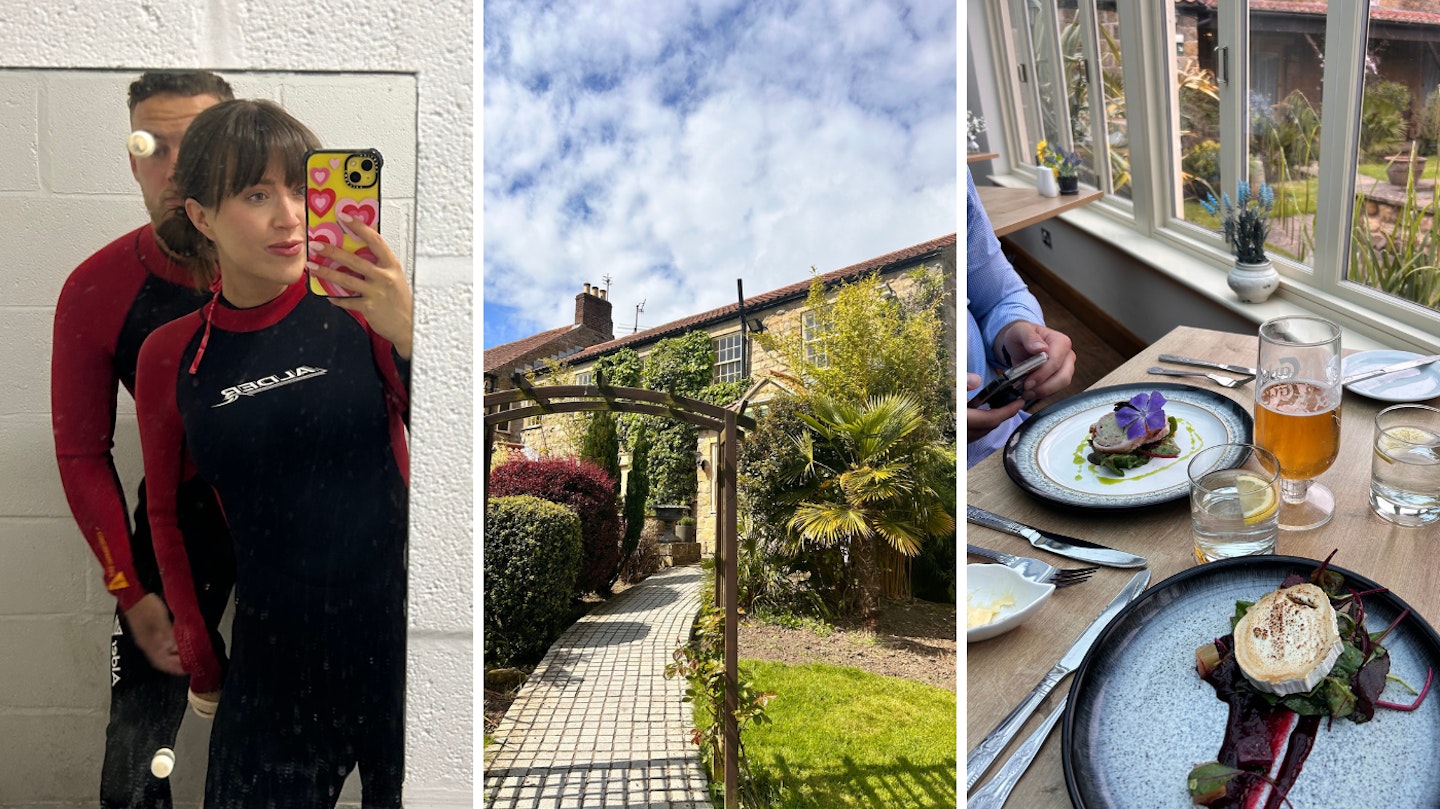 After our little homemade breakfast in the lodge, we made our way to Scarborough Surf School. As someone who has categorically never stood up on a surfboard (or even close!) I was a little nervous about what to expect. However, our incredible surf instructor Harry quickly put my mind at ease and it turned out to be my favourite activity of the trip. It was the perfect weather for surfing and Dan and I had so much fun trying to 'catch a wave'. And reader, I did stand up on the board! Wizardry.
We then had a lovely lunch atOliver's Mount Cafe, which as its namesake suggests, is at the top of Oliver's Mount and did delicious sandwiches and light bites.
We then ventured to Ox Pasture Hall, a luxury country house hotel which boasts its own spa, complete with a sauna, steam room and jacuzzi. After being shown to our room we made a beeline for the spa and gym to really relax before dinner. A staycation to Yorkshire may just be the best idea we've ever had.
Dinner was also at Ox Pasture Hall and the food was exceptional. Honestly, it was the best food from the entire stay. The food and service were out of this world and we had a lovely view from our table onto the courtyard. I really recommend checking out Ox Pasture Hall for your upcoming Yorkshire stay.
Day three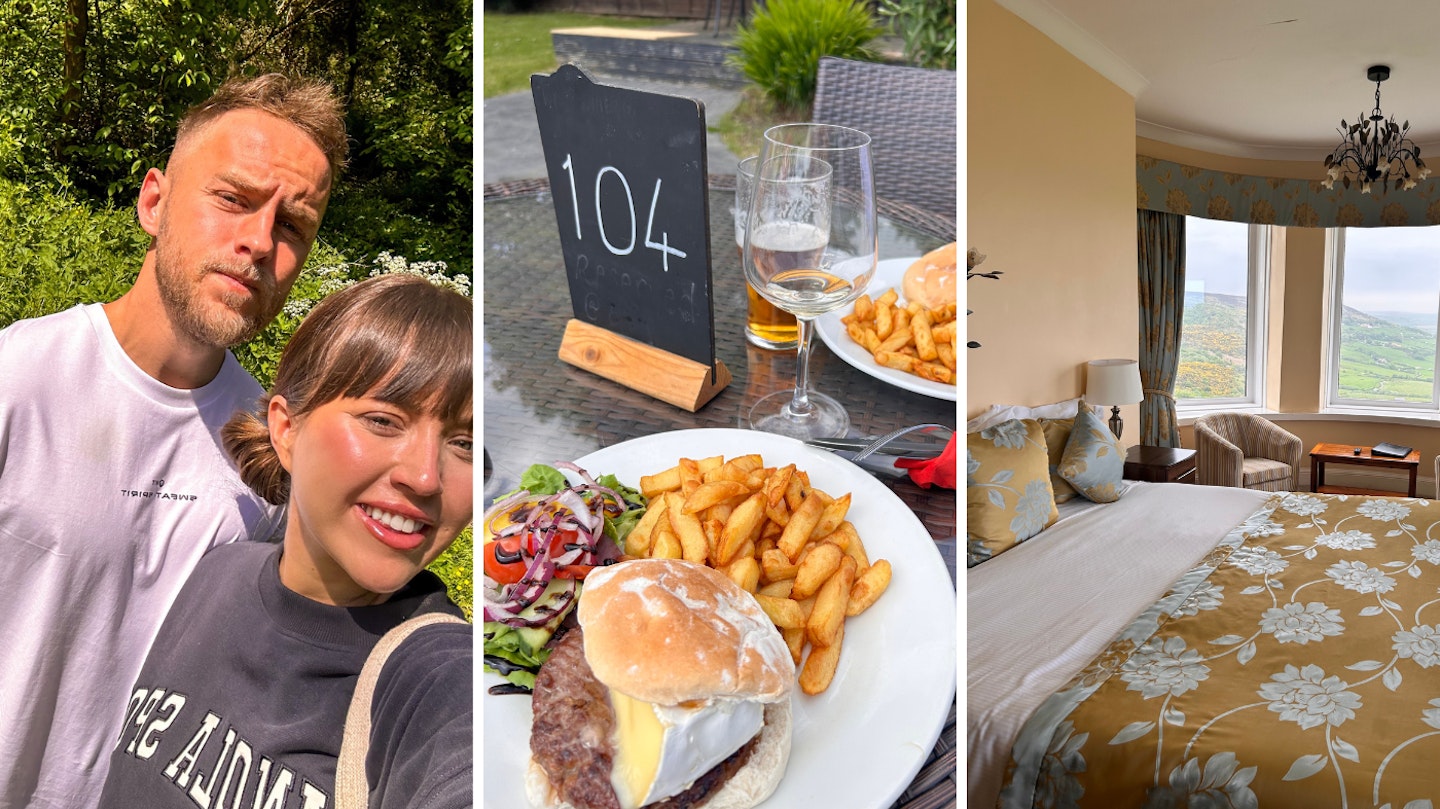 The next morning our itinerary lead us on a scenic walk around Forge Valley Woods, which was a great way to get our steps in! When designing our perfect trip, we definitely wanted lots of lovely walks and the Route YC team definitely didn't disappoint.
We went to the most wholesome and friendly pub for lunch - The Bryherstones Country Inn and we both tucked into the best burger we have ever eaten, ever. It even had a massive chunk of brie. Honestly, kudos to the chef and the lovely pub owner, I'm still thinking about it.
We then did the zip line at North Yorkshire Water Park which was equal parts terrifying and so much fun! They also do plenty of other fun activities if you are after some more water-based thrills. Although we had a pretty jam-packed itinerary, the Route YC team definitely leave you with some breathing room to do more or less of what you fancy.
We then travelled to our last hotel of the trip, Raven Hall, which is an old hotel but had the most incredible views of Robin Hoods Bay. Watching the sunset from the hotel courtyard was definitely a highlight of the trip.
For more information on booking your own trip, check out routeyc.co.uk to build your dream itinerary.