Holly Willoughby has a while to go before she is set to return to the This Morning sofa and has been pictured out and about in the Algarve, where she's staying with family on her annual summer holiday.
But while she's putting on a brave face, sources reveal Holly is still struggling after the recent BBC scandal brought back the horror she faced earlier this year following the revelations surrounding her co-star and former friend Phillip Schofield.
The duo had previously been incredibly close, having holidayed with each other's families in previous years, but their relationship is said to have "significantly cooled" ahead of Phil's confession.
And now the source says she can't get over the huge sense of betrayal, and doesn't feel ready to make contact with him.
"Holly has heard via friends that Phillip is very keen to speak to her. But it's just too soon for Holly to do that," they tell Closer.
Bravely returning to This Morning last month amidst the storm that engulfed the show following Phillip's shock departure in May, Holly proved to fans and the show's producers that she was determined to face the public.
But Holly's determination to retain her presenting role, which she has held alongside Phil since 2009, came at a huge cost as sources at the time revealed she had been "tempted to quit".
During her return speech, which was highly mocked by fans and celebrities including Amanda Holden, Holly, 42, admitted that she had been left "shaken, troubled" and "let down" by her former best friend's actions.
And while it was revealed earlier this month that Holly has now taken a two-month holiday from the show as she spends time with husband Dan Baldwin and their children – Harry, 14, Belle, 12, and Chester, eight – insiders say ITV's former golden girl is being forced to "relive her nightmare" as the latest BBC saga unfolds.
A source says, "The last few weeks have been tough for Holly. The stress and strain of Phillip being in the news every day had eventually settled down. Now Holly has to relive her nightmare all over again as the BBC scandal has brought it all back.
"It was very triggering and, of course, lots of newspapers and TV channels are also covering what happened with Phillip.
"For Holly, her statement marked a huge turning point and she felt like a corner had been turned. Now, despite being on a break, she feels back in the thick of it."
Earlier this month, Huw Edwards, one of BBC News' top and most-loved presenters, was accused of paying £35,000 to a young person in exchange for "sexual images" over a period of three years.
The newsreader has now been suspended while the BBC embarks on a "fact-finding" investigation, which could extend into the autumn and even beyond.
Meanwhile Phil, 61, who Holly worked alongside for 14 years, admitted to embarking on an "unwise but not illegal affair" with one of the ITV show's young runners, and was forced to step down from his presenting role, and all of his TV gigs, with immediate effect in May.
Phil revealed he and the young man had met when he was 15, but insisted they had only started an intimate relationship when he was 20.
At the time, Holly was dragged into the scandal as fans on social media accused her of having known about Phil's affair – and she continues to feel very hurt.
The sources says, "Phillip is someone who, for many years, was her best friend, so she would never say never to seeing him again, but at the moment things are still too raw and she definitely wants the ITV investigation to be allowed to take its course."
Reports have suggested the investigation, which is now being conducted by an external barrister, will take place over 12 weeks, with a source saying that the show's presenters, including Holly, will be interviewed.
The insider adds, "It could take up to 12 months before ITV release the report, so there is a dark cloud hanging over This Morning, which Holly thinks is unfair on her and the team on the show."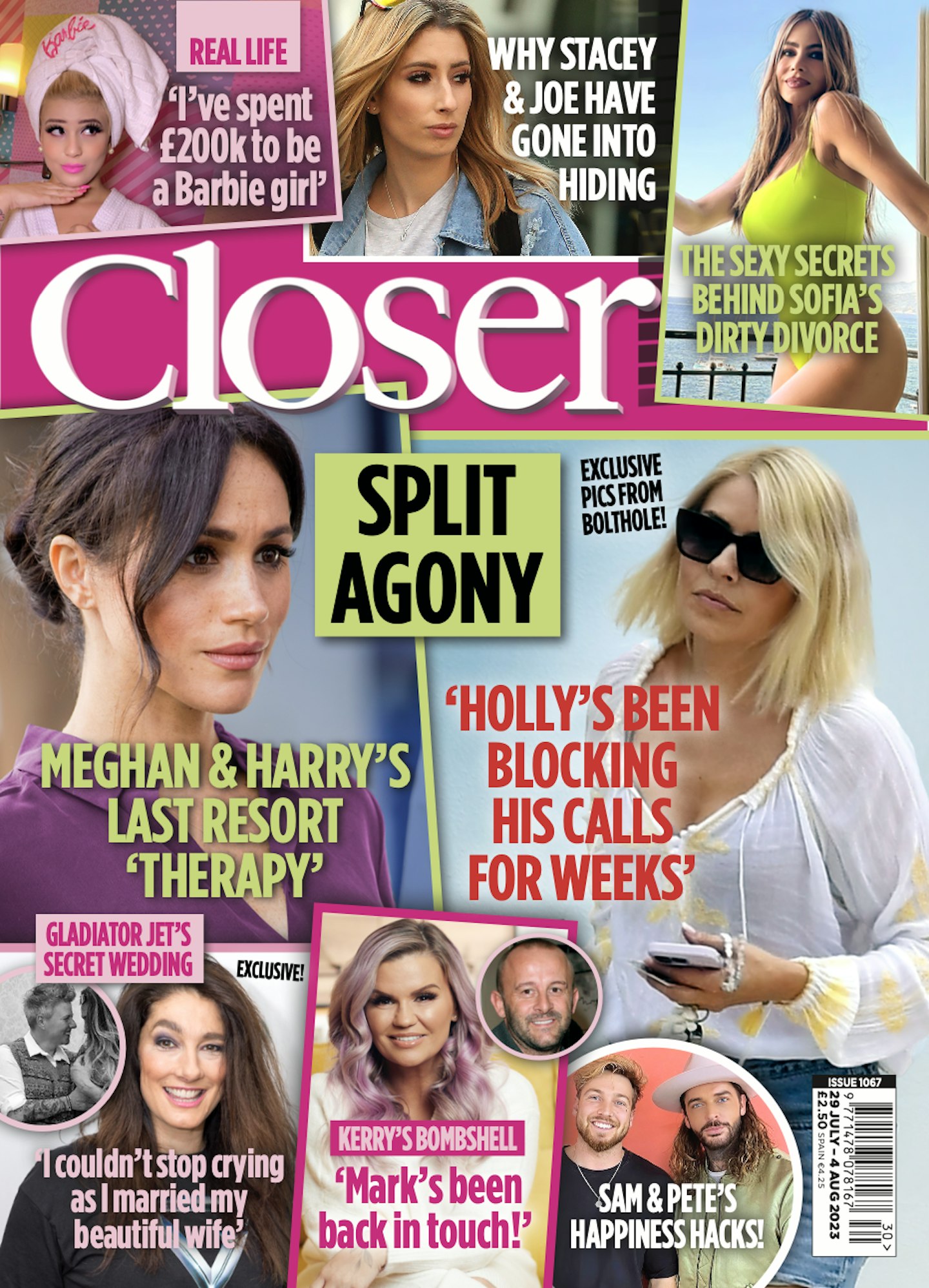 Behind the scenes, Holly has also suffered personal heartbreak after the death of her mother-in-law, Sandra, earlier this month.
Sharing a picture of her and Dan's beloved mum sharing a glass of fizz, Holly wrote on Instagram, "Sleep well Sandra… Nonna, Mother, Sister, friend…Thank you for raising the incredible man I'm married to… I see your strength everyday in our children… Be at peace…Love you."
And as Holly is flooded with messages of support from friends including Davina McCall, Vanessa Feltz, Denise Van Outen and co-star Craig Doyle, the source says she and Dan, who have been married for 15 years, are closer than ever as they support each other.
"Dan has been rallying round Holly with everything going on and they are supporting each other. He's also having a difficult time having lost his mum, who he and Holly both adored," the source says.
"It really has put things into perspective for Holly and reminded her of what's important – and that's her family. They will always come first, before absolutely everything else. They always have and they always will."
WATCH: Phillip Schofield reveals what REALLY happens on This Morning