While Strictly Come Dancing has had a whole host of celebrities take part, it has also turned Strictly's professional dancers into celebrities in their own right. The drama behind the Strictly Curse doesn't help our obsession, and we become more and more fascinated with the pros' personal lives every single season.
One of the newer pro-dancers is Michelle Tsiakkas, who joined Strictly just last year. With only a few weeks remaining of Strictly season 21, here's everything you need to know about Michelle Tsiakkas.
Who is Michelle Tsiakkas?
Michelle is a professional dancer on Strictly Come Dancing. Before she joined the show, she was a Latin dancing champion. She competed for ten years before moving to the UK to study. Like her fellow Strictly professional, Karen Hauer, Michelle was also a dancer for the world touring dance show, Burn The Floor.
Where is Michelle Tsiakkas from?
Michelle is from Cyprus and moved to London over ten years ago.
How old is Michelle Tsiakkas?
Michelle is 28 years old.
When did Michelle Tsiakkas join Strictly?
Michelle joined Strictly Come Dancing in 2022 as one of four new professional dancers added that season.
Does Michelle Tsiakkas have a boyfriend?
Michelle is in a relationship with fellow dancer, Simone Arena who has worked as a professional dancer on both the Belgian and Italian versions of Dancing with the Stars.
Michelle and her boyfriend met while they were both dancers for Burn the Floor.
Who has Michelle Tsiakkas been paired with on Strictly?
Michelle has yet to be paired with a celebrity on Strictly.
Has Michelle Tsiakkas ever won Strictly?
Since she has never had a celebrity partner, she has never had a chance to win Strictly. She's good, but not so good that she can win all by herself.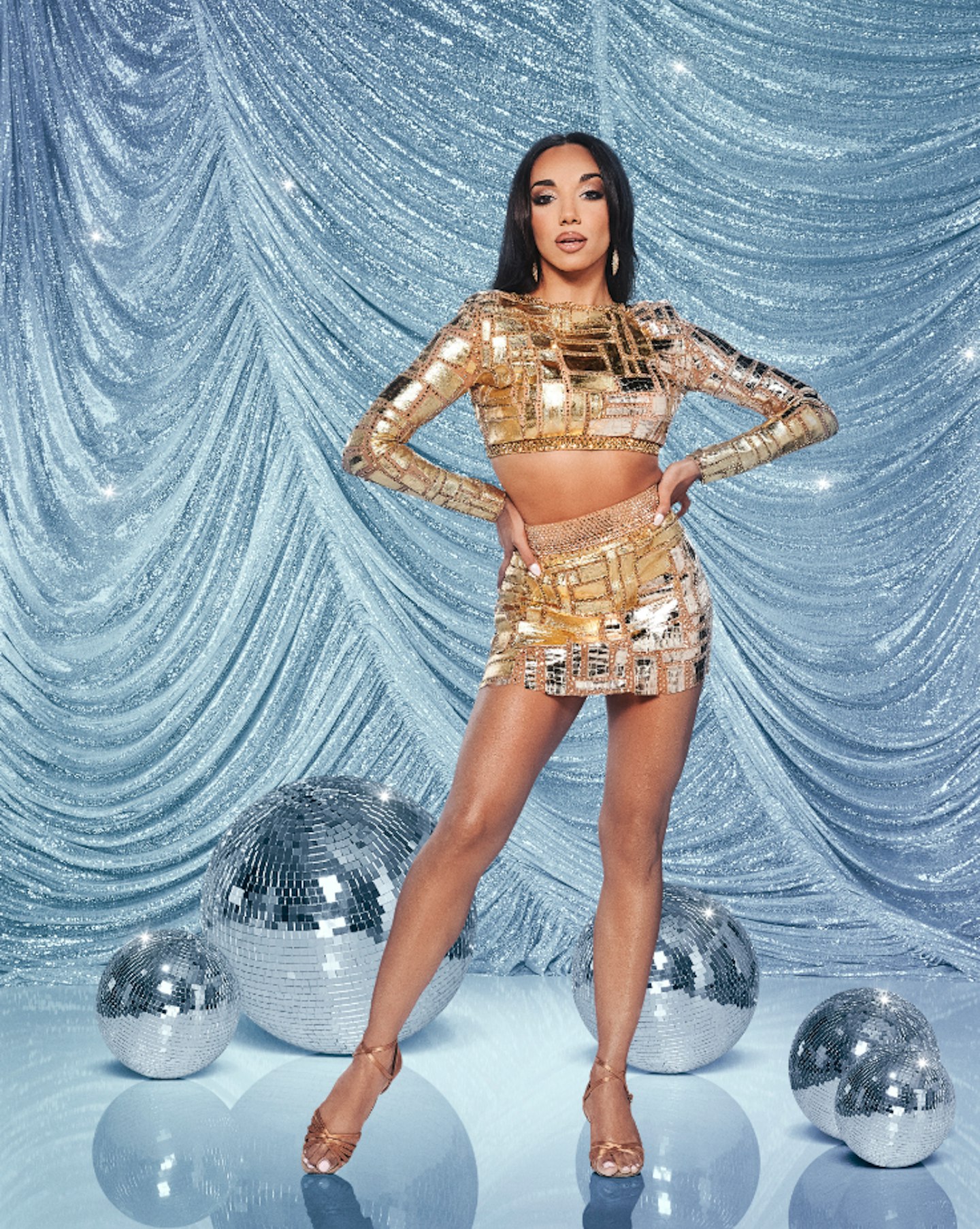 Has Michelle Tsiakkas quit Strictly?
While Michelle has been featured in the group dances, she's barely had any airtime because she doesn't have a celebrity partner.
Luckily though, she hasn't said or even hinted that she's leaving Strictly, so hopefully next season Michelle gets her time in the spotlight.
Does Michelle Tsiakkas have Instagram?
She does, and you can follow her at @michelle_tsiak for all kinds of behind the scenes Strictly content.
WATCH: 'I Wasn't Being My Full Self': Kyle Richards Spills Real Housewives Of Beverley Hills Secrets