Love Island 2017 winners Kem Cetinay and Amber Davies have split after six months of dating.
Love Island 2017 winners Kem Cetinay and Amber Davies have reportedly confirmed their split after just over six months together.
"With sadness, we've decided to separate," the former said in a statement to MailOnline.
"We fell in love in the villa and want to thank all the fans of the show for supporting us.
"We still have a lot of love for each other and will remain good friends."
GALLERY: Here are all the celebrities signed up for Dancing On Ice next year with Kem Cetinay
All the celebrities signed up for Dancing On Ice next year (slider)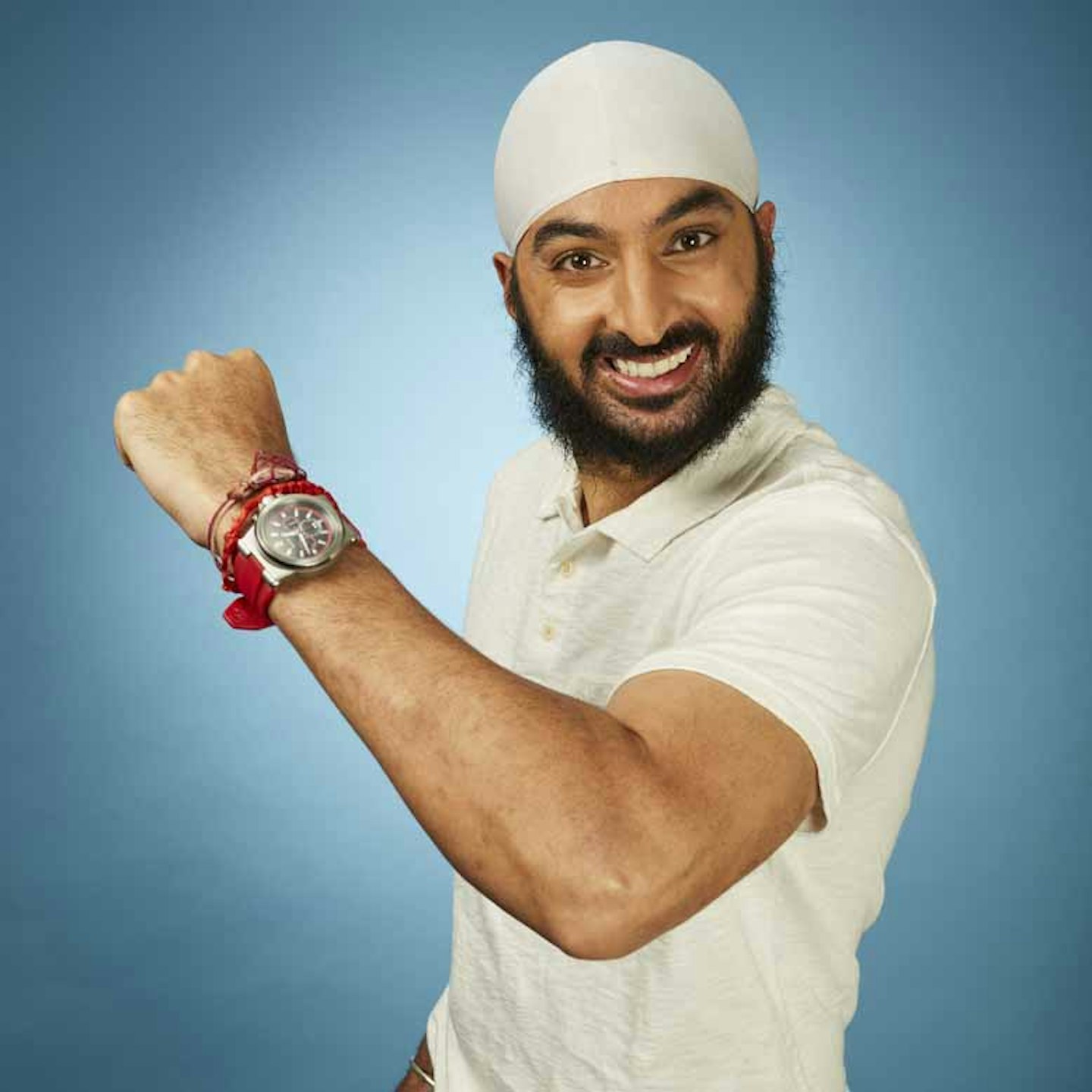 1 of 12
CREDIT: u00a9 ITV Pictures
Monty Panesar
Former England international cricketer Monty Panesar is the second sports star to sign up for the show. He said: "This is a great opportunity to keep myself fit and motivated and try a different sport. I'm looking forward to it, it's going to be very exciting."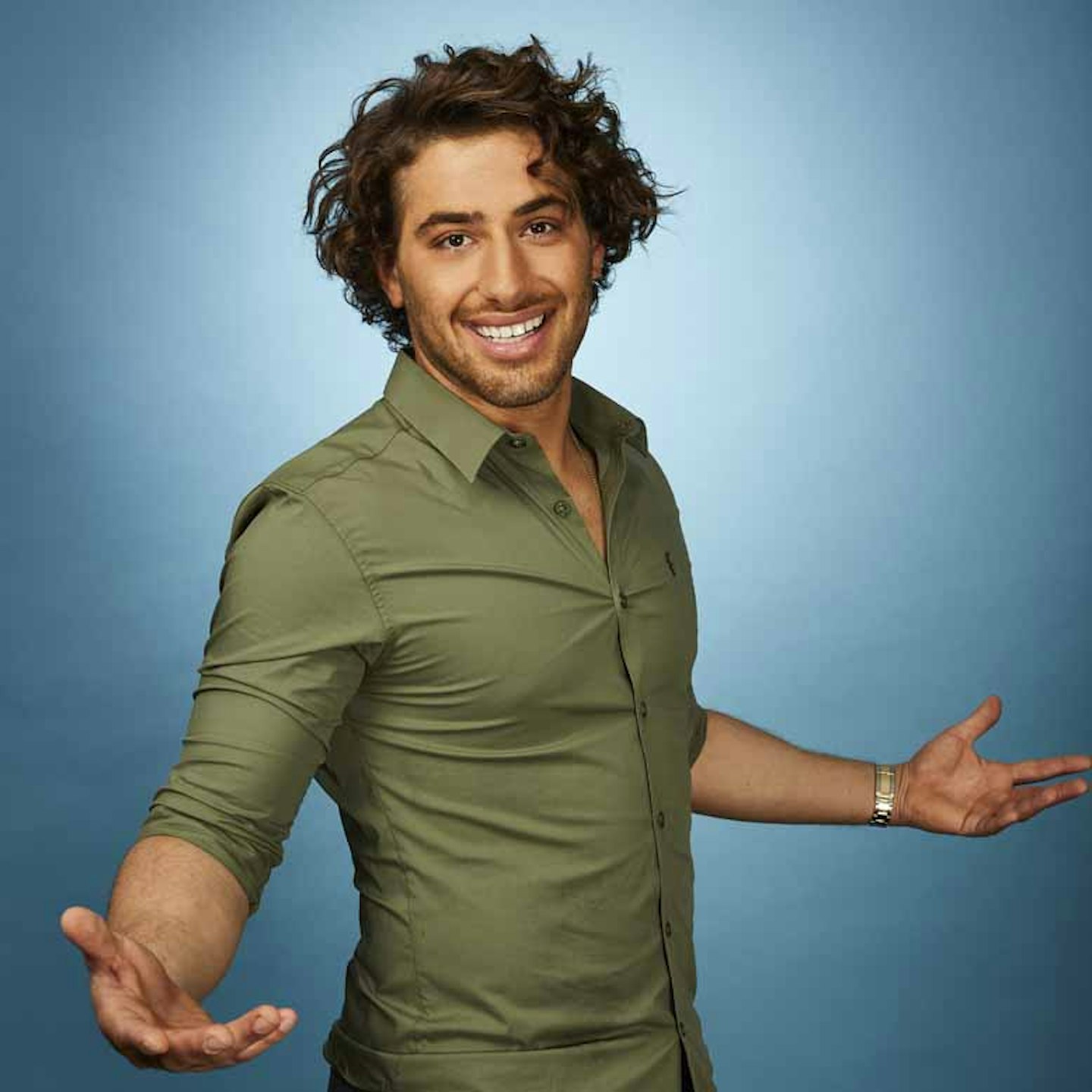 2 of 12
CREDIT: u00a9 ITV Pictures
Kem Cetinay
Love Island 2017 winner Kem Cetinay was the third celebrity to be announced for the show. He's probably hoping he has the same success as he did on** **Love Island!
3 of 12
CREDIT: u00a9 ITV Pictures
Jake Quickenden
Jake Quickenden found fame when he was a contestant on The X Factor in both 2012 and 2014, and will surely be a hit with viewers of the show. He said: "I'm terrified. I had my first training session yesterday - I was freezing! Ice is cold! But it was amazing, the coaches are unbelievable. I just feel so lucky that I've been asked to do it."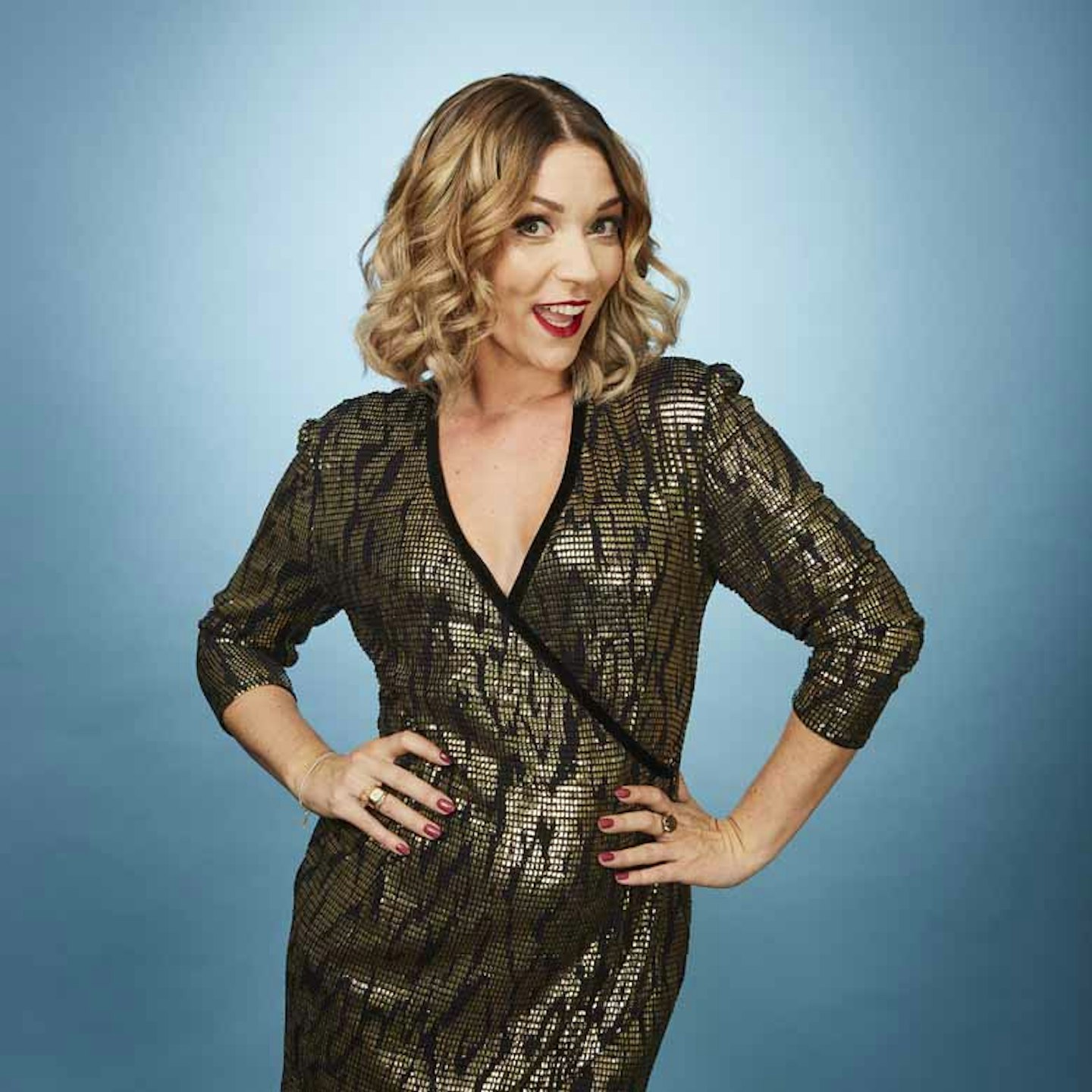 4 of 12
CREDIT: u00a9 ITV Pictures
Candice Brown
Candice Brown won The Great British Bake Off in 2016, has been confirmed for the show - will she win yet again? She said: "It's nerve-wracking. I start my training today. I take my first steps on the ice later on. My friends call me Bambi on Ice and that's just normal day to day!"
5 of 12
CREDIT: u00a9 ITV Pictures
Max Evans
Scottish rugby union ace Max Evan has also been confirmed to appear on the show. He could be taking dancing tips from his brother Thom who appeared on Strictly Come Dancing back in 2014.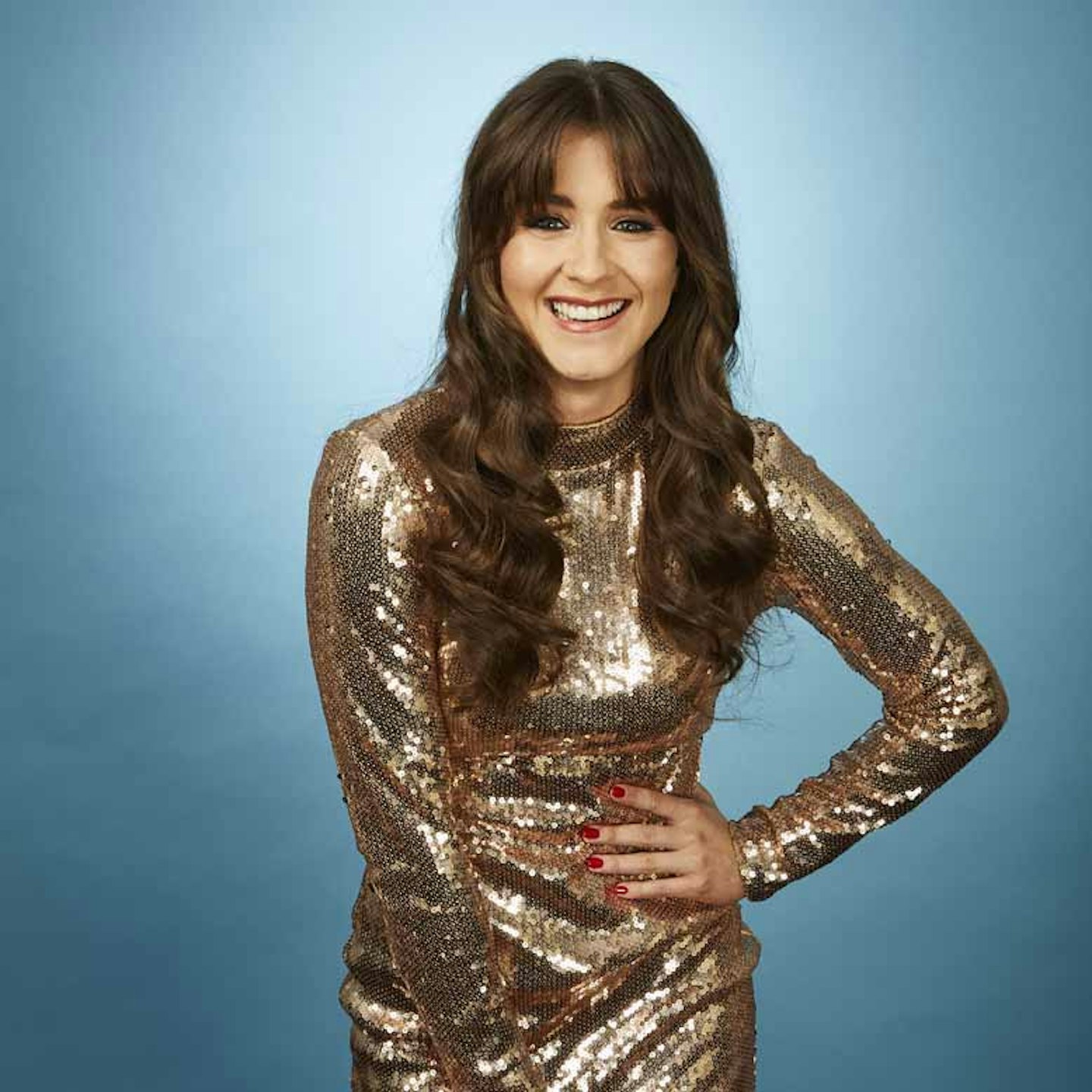 6 of 12
CREDIT: u00a9 ITV Pictures
Brooke Vincent
Coronation Street** **actress Brooke Vincent was the first celebrity to be confirmed for this year's show. The actress said she's doing the show to 'challenge' herself.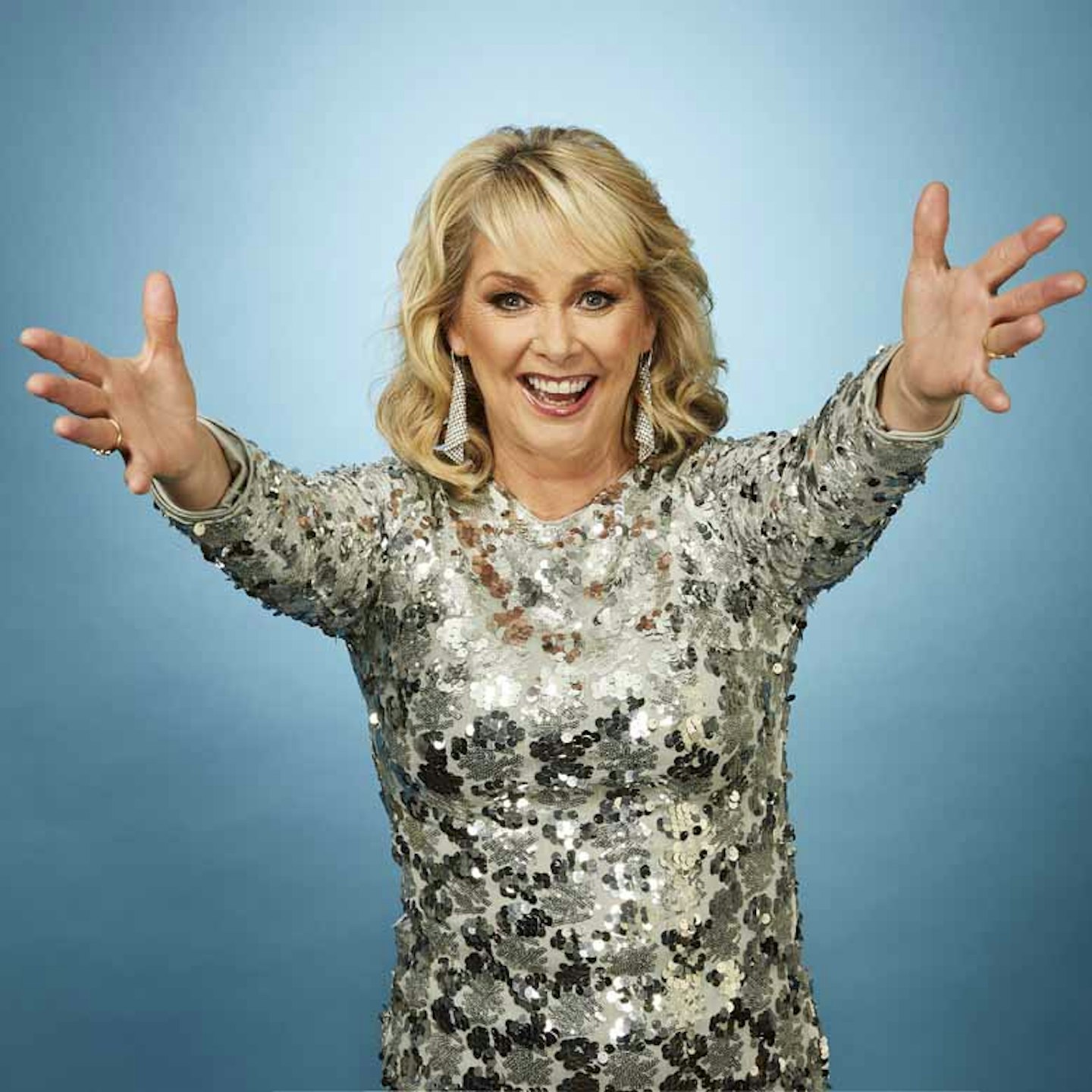 7 of 12
CREDIT: u00a9 ITV Pictures
Cheryl Baker
Bucks Fizz singer Cheryl Baker has joined the show, but after the first training session, she's told her fans not to bet on her! She said: "I started training yesterday. It was such huge fun. I've never skated apart from when I was about 12. I am feeling nervous."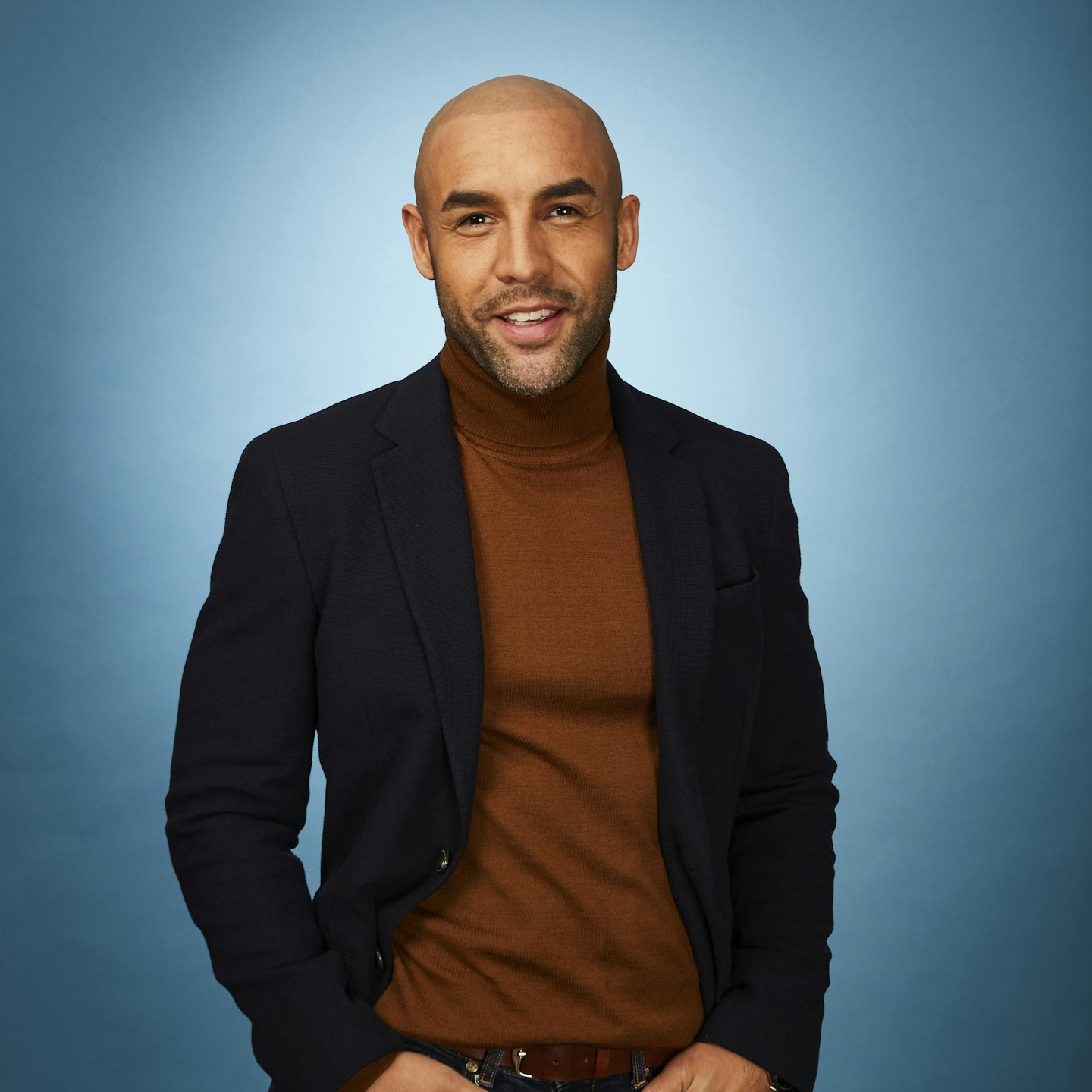 8 of 12
CREDIT: u00a9 ITV Pictures
Alex Beresford
Good Morning Britain presenter Alex Beresford confirmed he is appearing on this year's series. The 37-year-old said: "I've wanted to do this show for ages. It's been the biggest secret I've ever kept."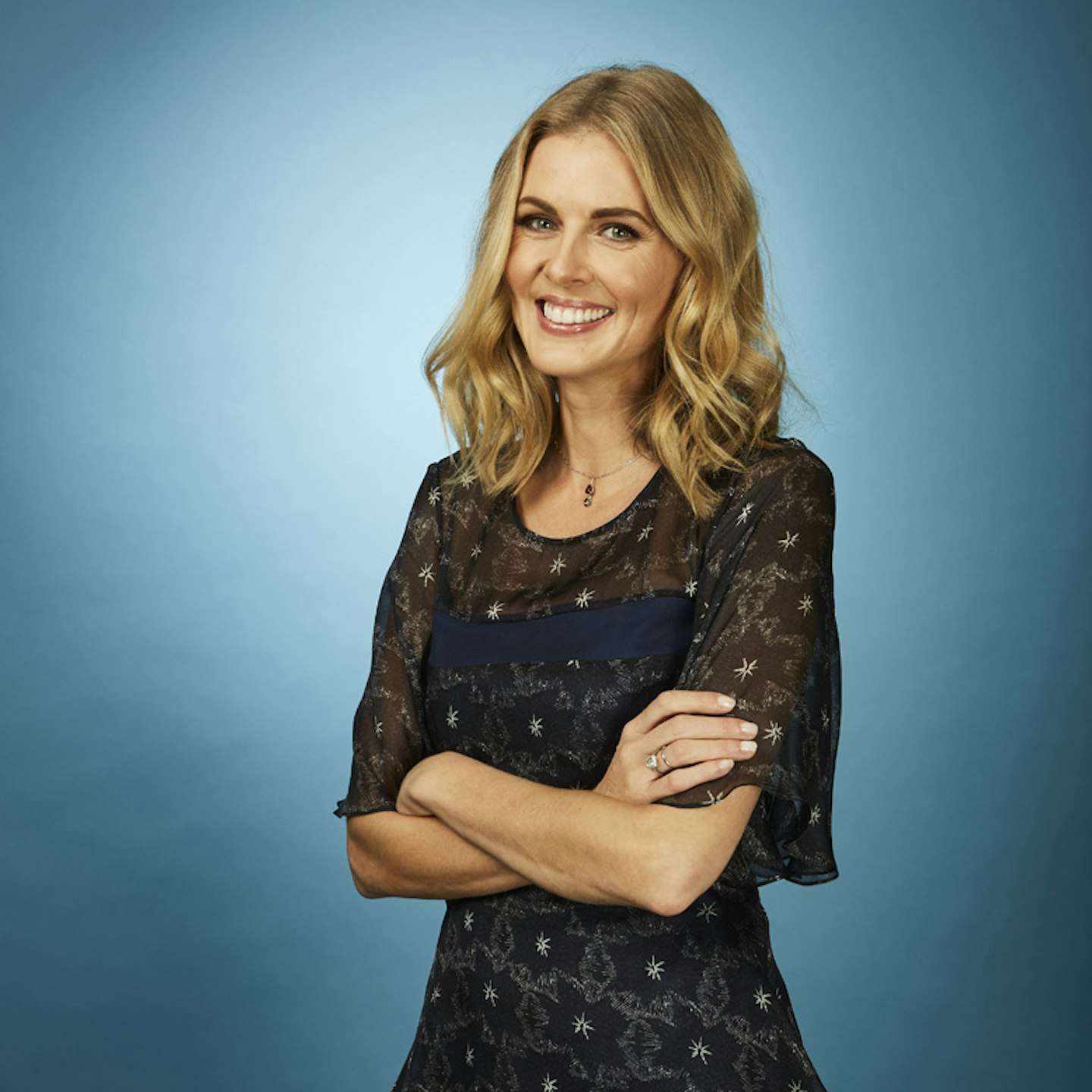 9 of 12
CREDIT: u00a9 ITV Pictures
Donna Air
Donna Air confirmed she would be taking part in the show on Loose Women. Donna said she was nervous about taking part, but she was also excited. "It is absolutely terrifying. It's exciting though, it's looking like it's going to be a great series. It's really difficult."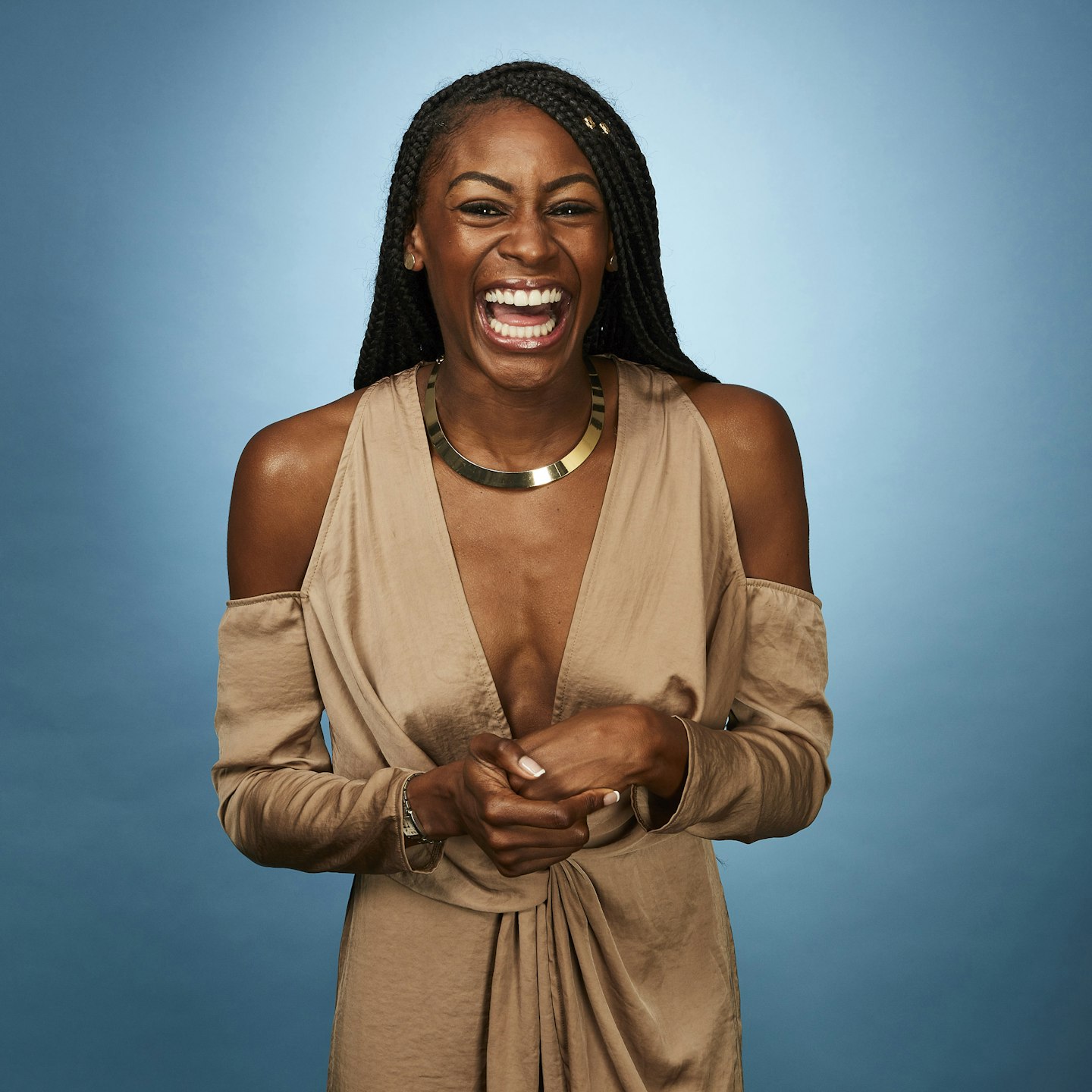 10 of 12
CREDIT: u00a9 ITV Pictures
Perri Shakes-Drayton
British track and field athlete Perri Shakes-Drayton is swapping the track for the ice rink as she takes part in the new series. Perri confirmed her appearance in an interview on BBC Radio 1Xtra, saying: "It is an opportunity and I was told in the past I'd never be able to run again and that was not nice to be told."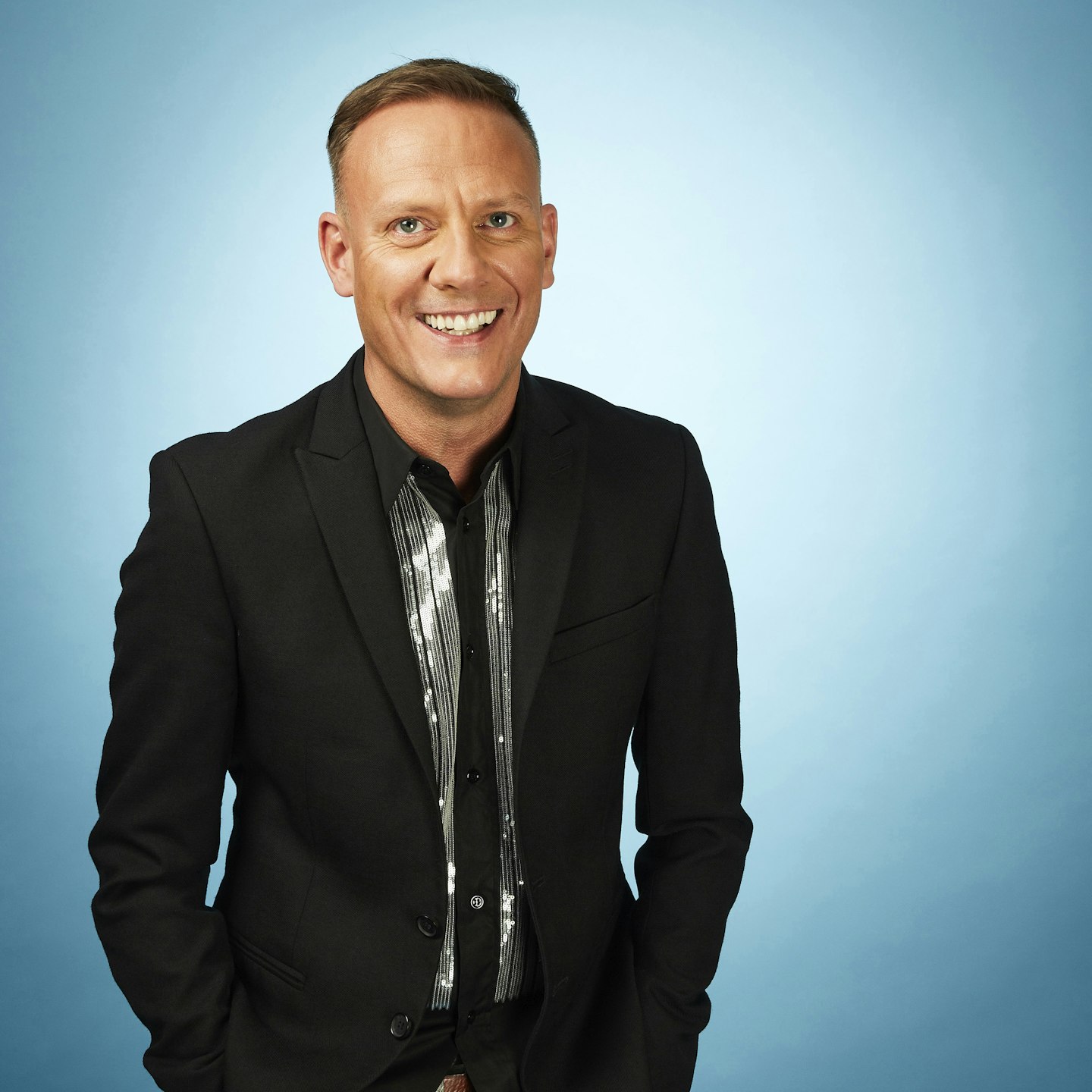 11 of 12
CREDIT: u00a9 ITV Pictures
Antony Cotton
Coronation Street actor Antony Cotton is the 11th celebrity to be announced for the new series. Antony, who plays Sean Tully in the soap, said: "I better get my skates on - I've got practicing to do!"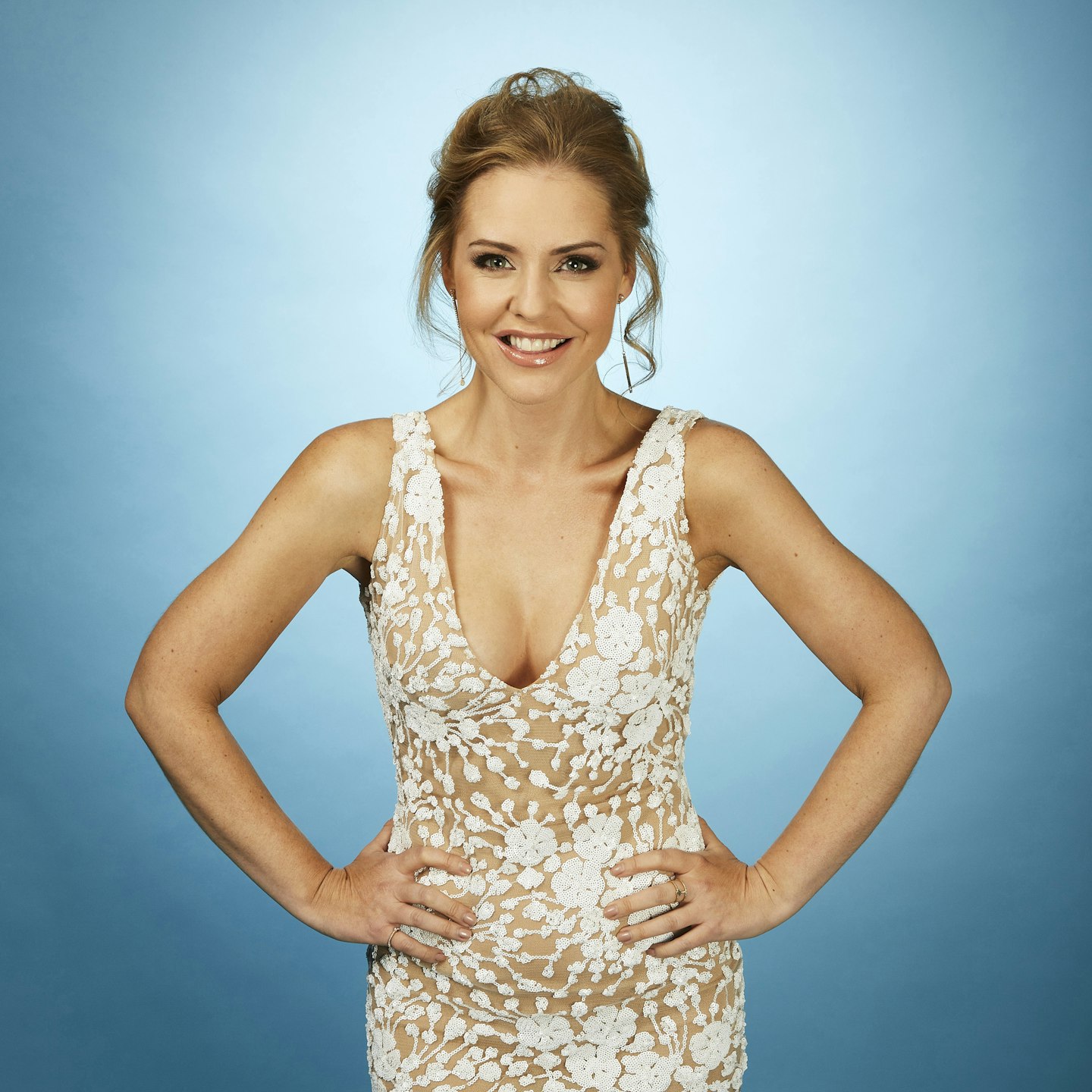 12 of 12
CREDIT: ITV Pictures
Stephanie Waring
Stephanie is the third soap star to sign up to the series after Corrie actors Brooke Vincent and Antony Cotton.
A friend of the couple also confirmed the news, explaining that their increased workload and busy schedules since leaving the villa had put a lot of pressure on Kember, and they realised they "wanted different things".
"They've been at each other's necks for the past month, " the pal revealed to The Sun last night.
"They've clashed over the smallest things.
"It's also been very hard for them to see each other with their hectic schedules."
:(
Amber previously hinted things were over on Twitter.
Quoting lyrics from Slade's famous Christmas song Merry Chrisstmas Everybody over the weekend, she wrote: "Look to the future now, it's only just beguuuuu-uuuu-nnnnnn-nnnn."
Shortly after news of the Kember split, another Love Island couple also announced they had decided to call it quits.
(Suspicious timing or are we just being silly?)
Rykard Jenkins and Rachel Fenton - who met on Love Island series two in 2016 - took to social media to confirm their break-up.
"Rykard and I are no longer together, we have decided to go our separate ways but I wish him all the best with his future," Rachel told her followers on Sunday afternoon.
Rykard posted a similar message to his Instagram story.
Jeez, guys. It's supposed to be cuffing season and not break up with your Love Island significant other month.
This comes after Chris Hughes appeared to 'kiss' a mystery woman in a club last week, despite being in a relationship with Olivia Attwood.
After Olivia was reportedly left 'humiliated' by Chris' behaviour, he posted a note on Twitter reading: "I was a mess Saturday night, couldn't remember an awful lot. I put my arms round a stranger which I should never have done, and I still don't know why, but it's a lesson learnt not to be a drunk twat.
"All of us do things we shouldn't one time or another and do stupid shit, but nothing escalated as it never would. Sometimes takes a incident to sharpen up in life. Just being a drunk dick".
**Did you watch Love Island this year? Let us know over on **Facebook and Twitter.
READ MORE...
Love Island: All the contestants RANKED on Nando's Peri-ometer of hotness!
Dancing On Ice: Here's everything we know so far about the new series
NOW CHECK OUT...
Love Island snapchat usernames - slider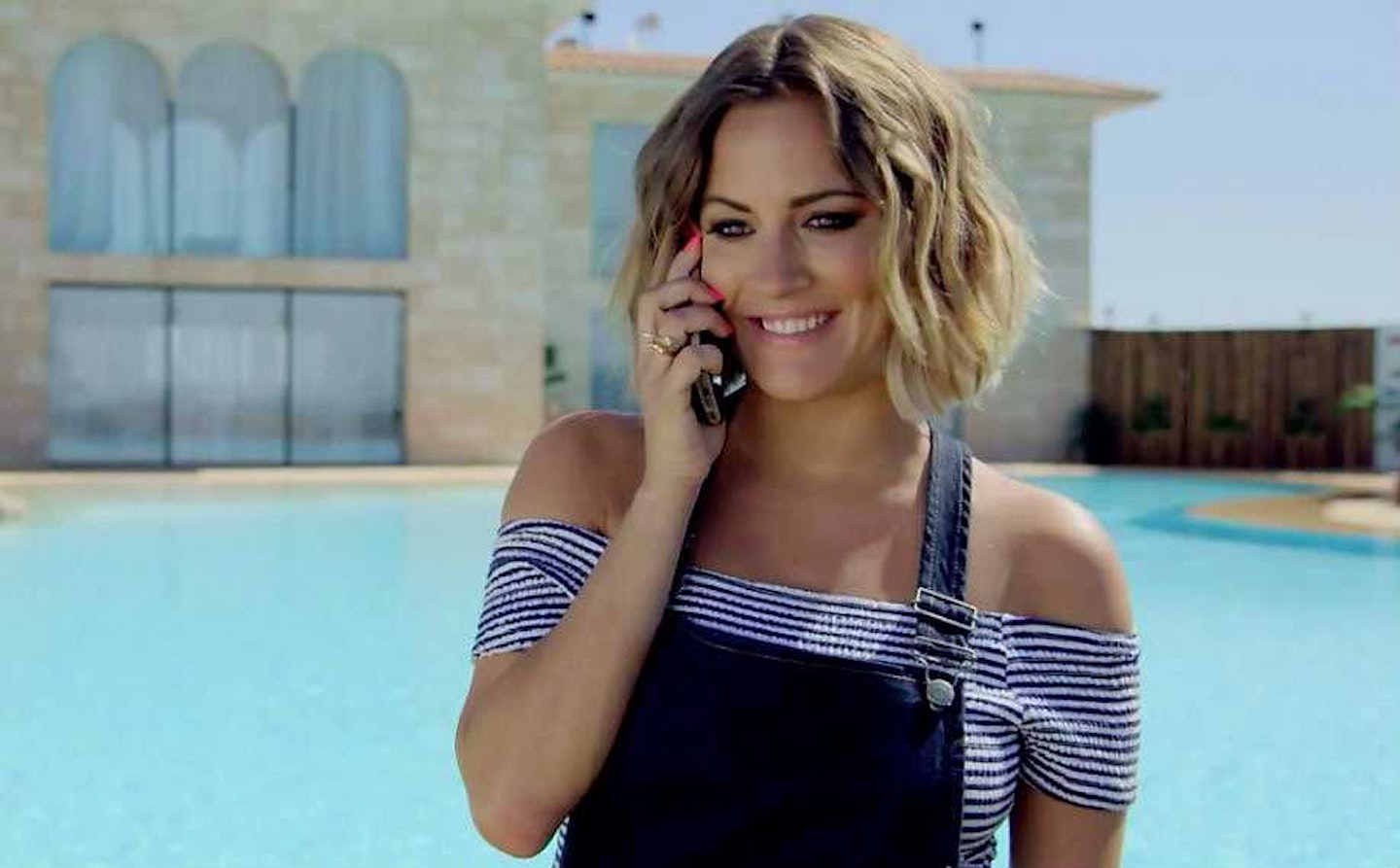 1 of 40
CREDIT: ITV
Caroline Flack Snapchat username
Let's kick things off with our Love Island host and all-round MEGA BABE Caroline Flack.Snapchat: flickflackTwitter: @carolineflack1Instagram: @carolineflack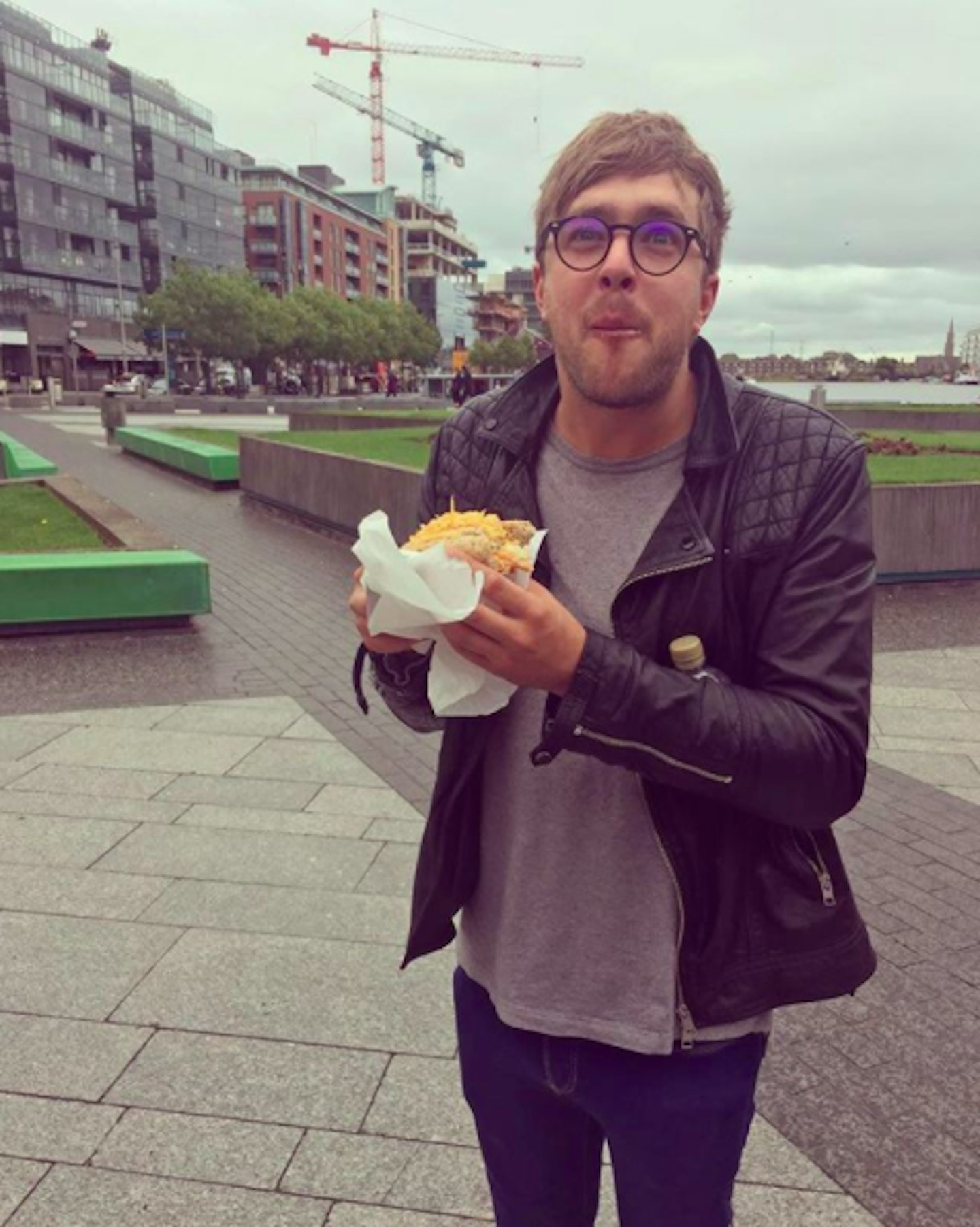 2 of 40
CREDIT: Instagram
heatworld's ULTIMATE Love Island Snapchat username list
Next up is the absolutely, bloody hilarious Iain Stirling. He's responsible for the witty commentary basically taking the piss out of all the islanders. Lolol.Snapchat: IaindoesjokesTwitter: @IainDoesJokesInstagram: @iaindoesjokes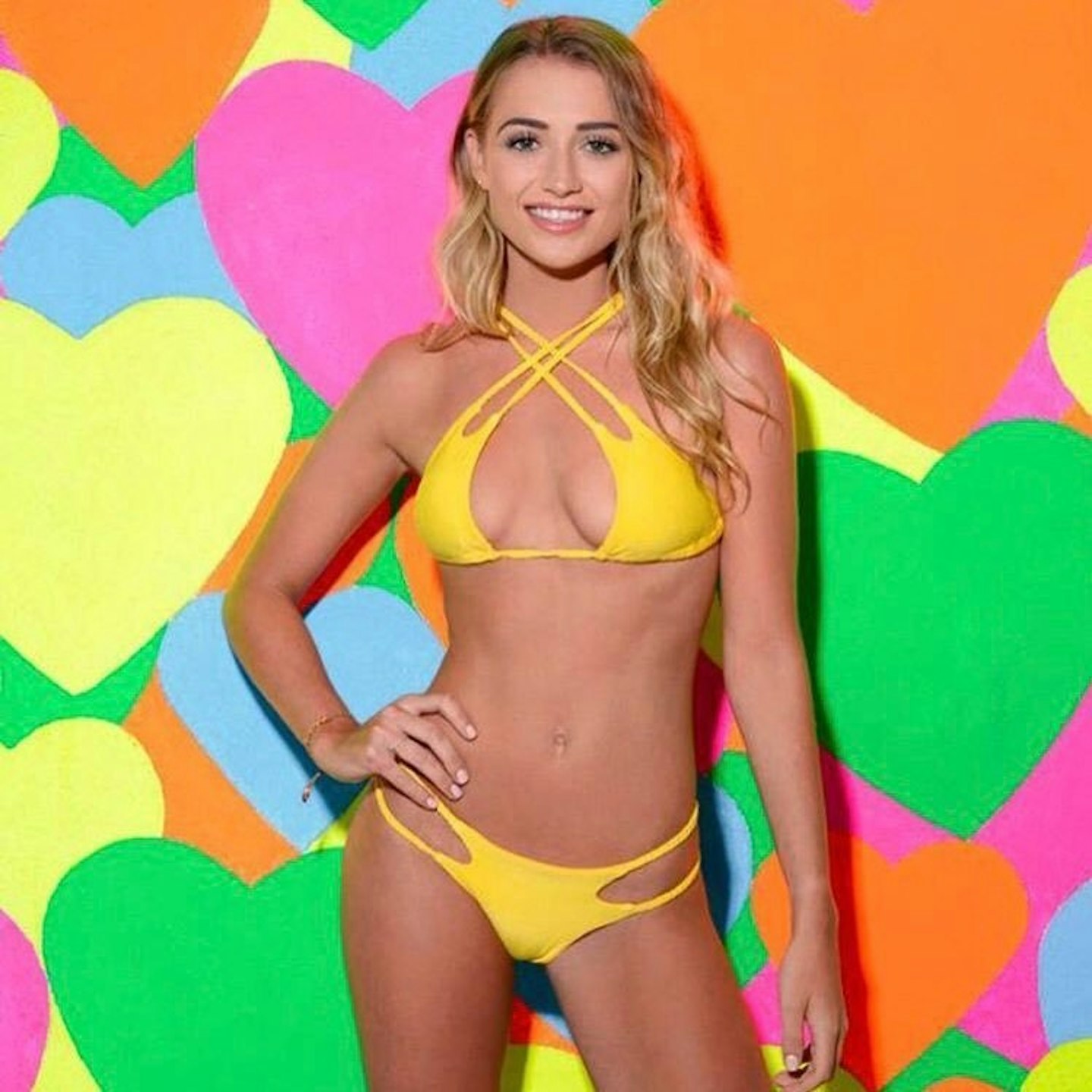 3 of 40
CREDIT: ITV
Georgia Harrison Snapchat username
Snapchat: n/aTwitter: @glharrisonxInstagram: @glharrisonx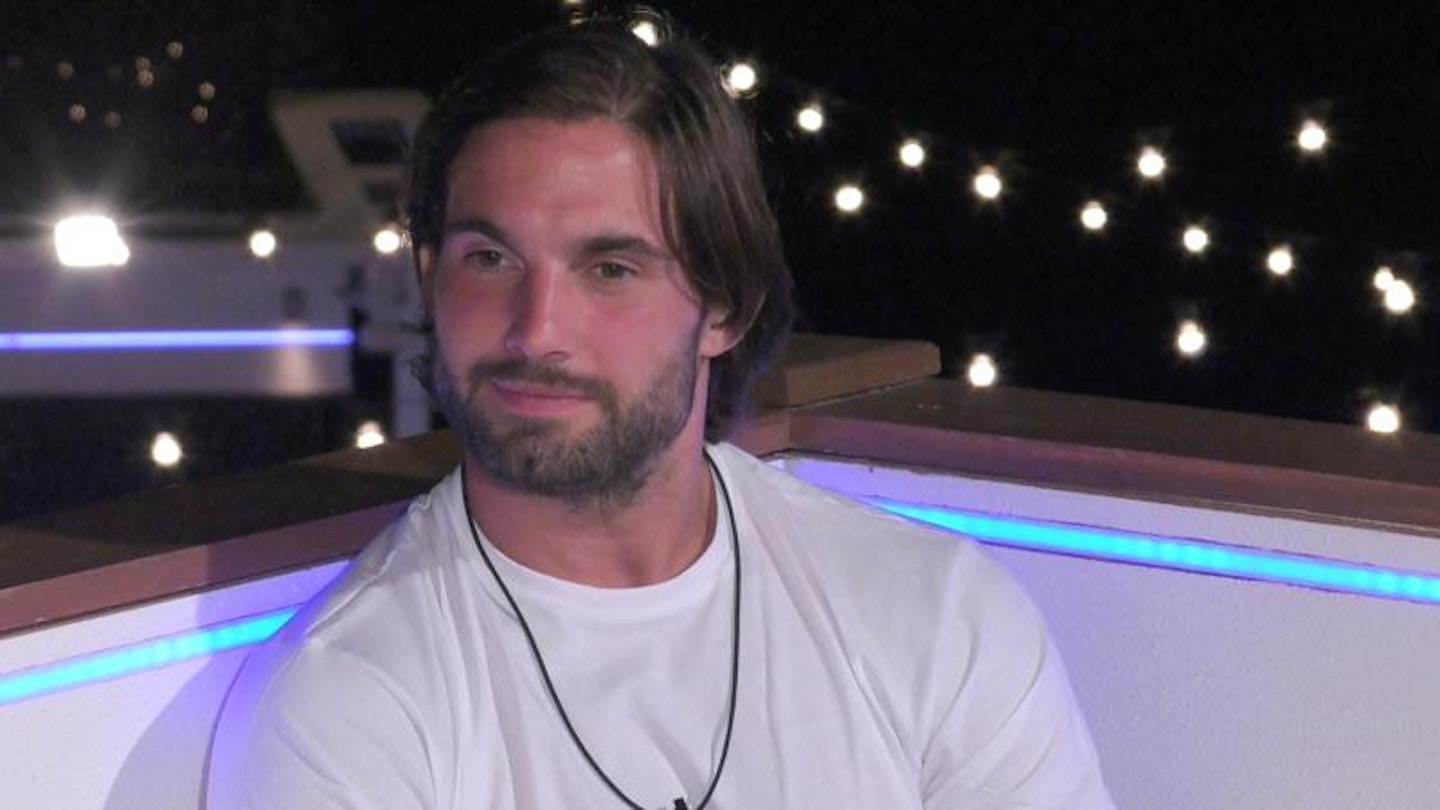 4 of 40
CREDIT: ITV
Jamie Jewitt Snapchat username
Snapchat: n/aTwitter: @jamielukejewittInstagram: @jamiejewitt_
5 of 40
CREDIT: ITV
Theo Campbell Snapchat username
Snapchat: n/aTwitter: @theocampbelInstagram: @theo_campbell91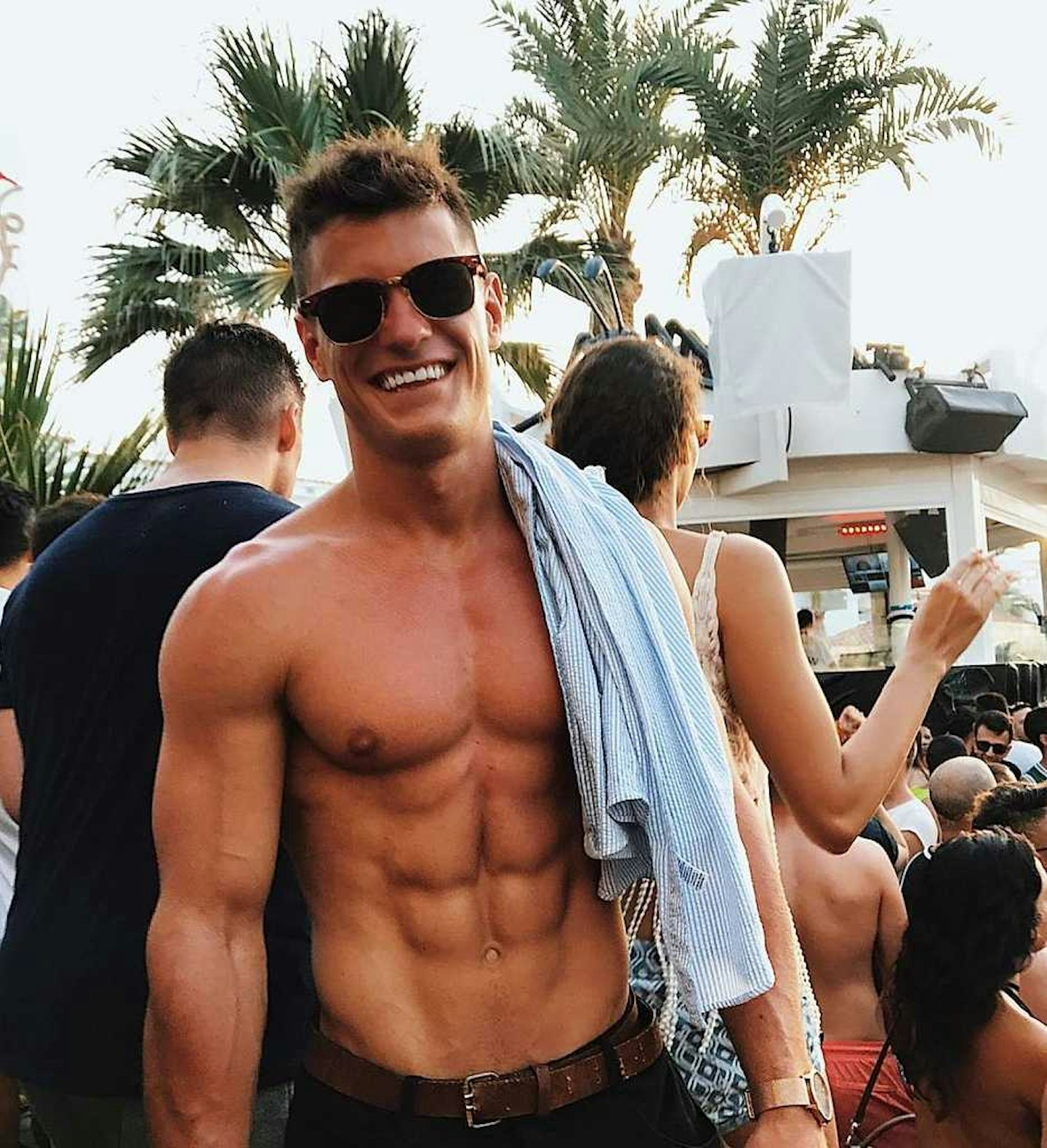 6 of 40
CREDIT: Instagram
Rob Lipsett Snapchat username
Snapchat: n/aTwitter: @RobLipsettInstagram: roblipsett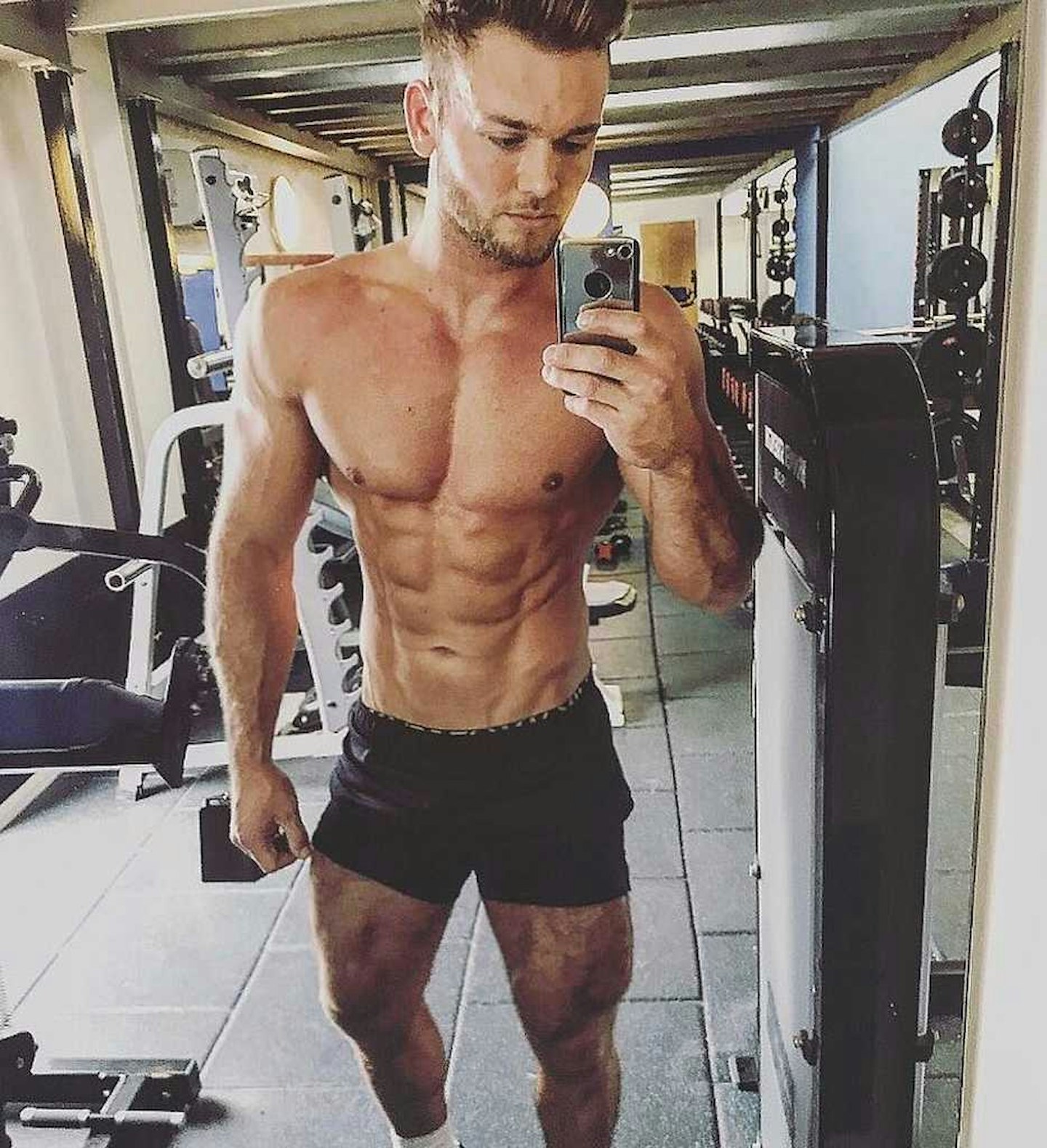 7 of 40
CREDIT: Instagram
Steve Ball Snapchat username
Snapchat: steveball_92Twitter: @steveball_92Instagram: steveball92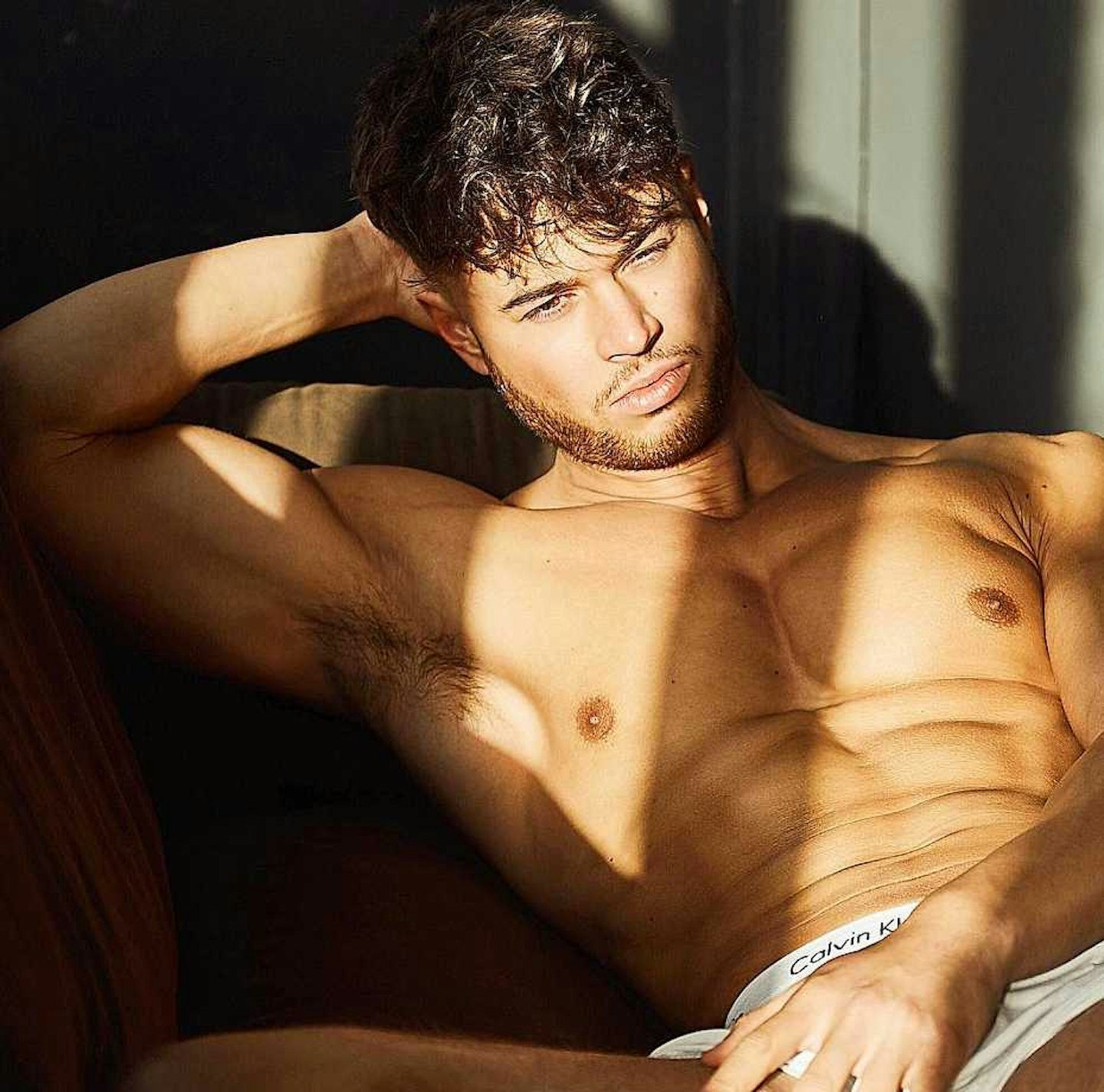 8 of 40
CREDIT: Instagram
Alex Beattie Snapchat username
Snapchat: n/aTwitter: n/aInstagram: alex.beattie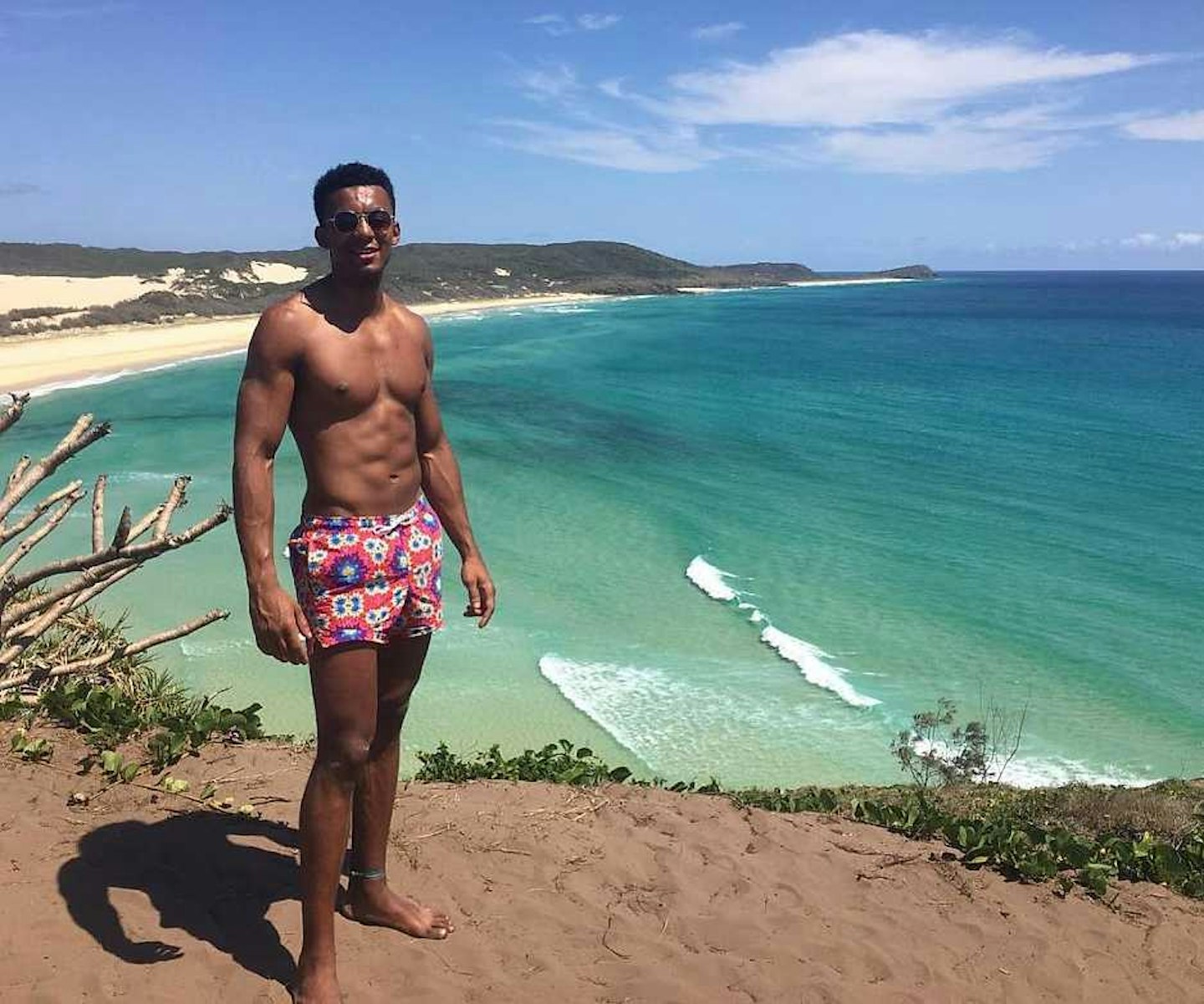 9 of 40
CREDIT: Instagram
Nathan Joseph Snapchat username
Snapchat: n/aTwitter: @natjosephInstagram: nat_joseph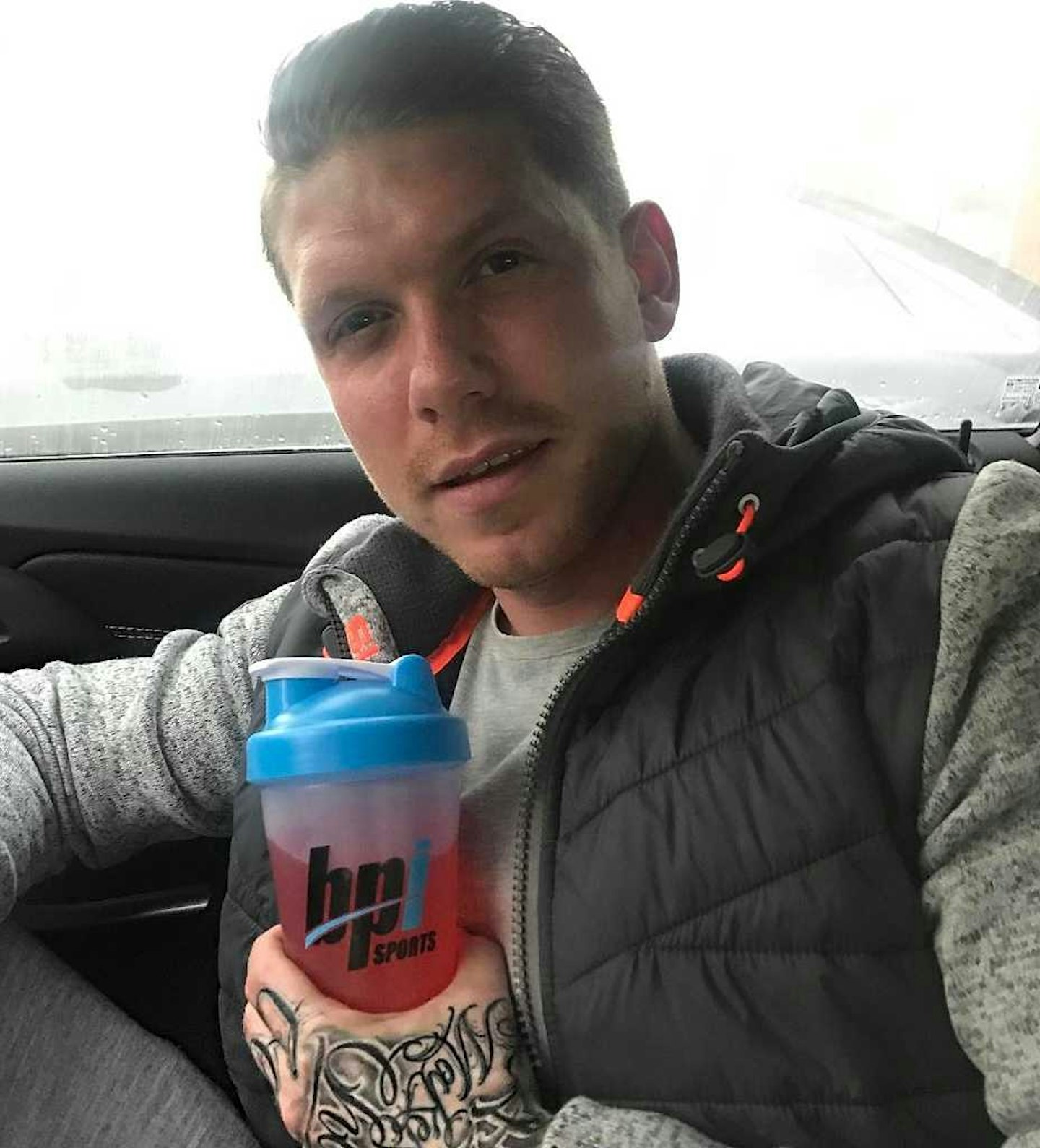 10 of 40
CREDIT: Instagram
Craig Lawson Snapchat username
Snapchat:craiglawsonptTwitter: @thetattooedptInstagram: thetattooedpt
11 of 40
CREDIT: Instagram
Marino Kastsouris Snapchat username
Snapchat: n/aTwitter: @marlnokatsourisInstagram: marino_katsouris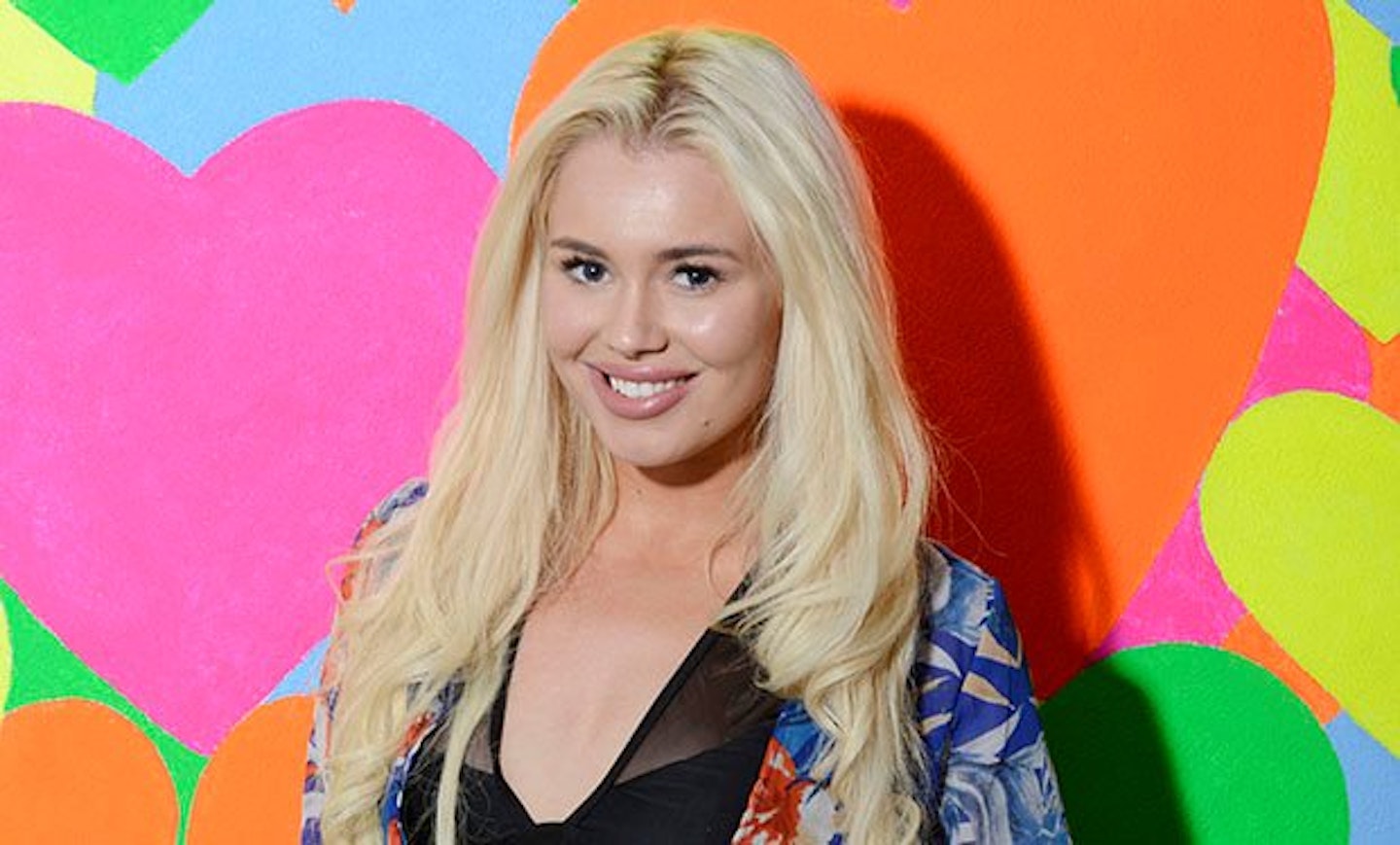 12 of 40
CREDIT: ITV
Shannen Reilly Mcgrath Snapchat username
Snapchat: n/aTwitter: @ShannenReillyMInstagram: shannenreillymcgrath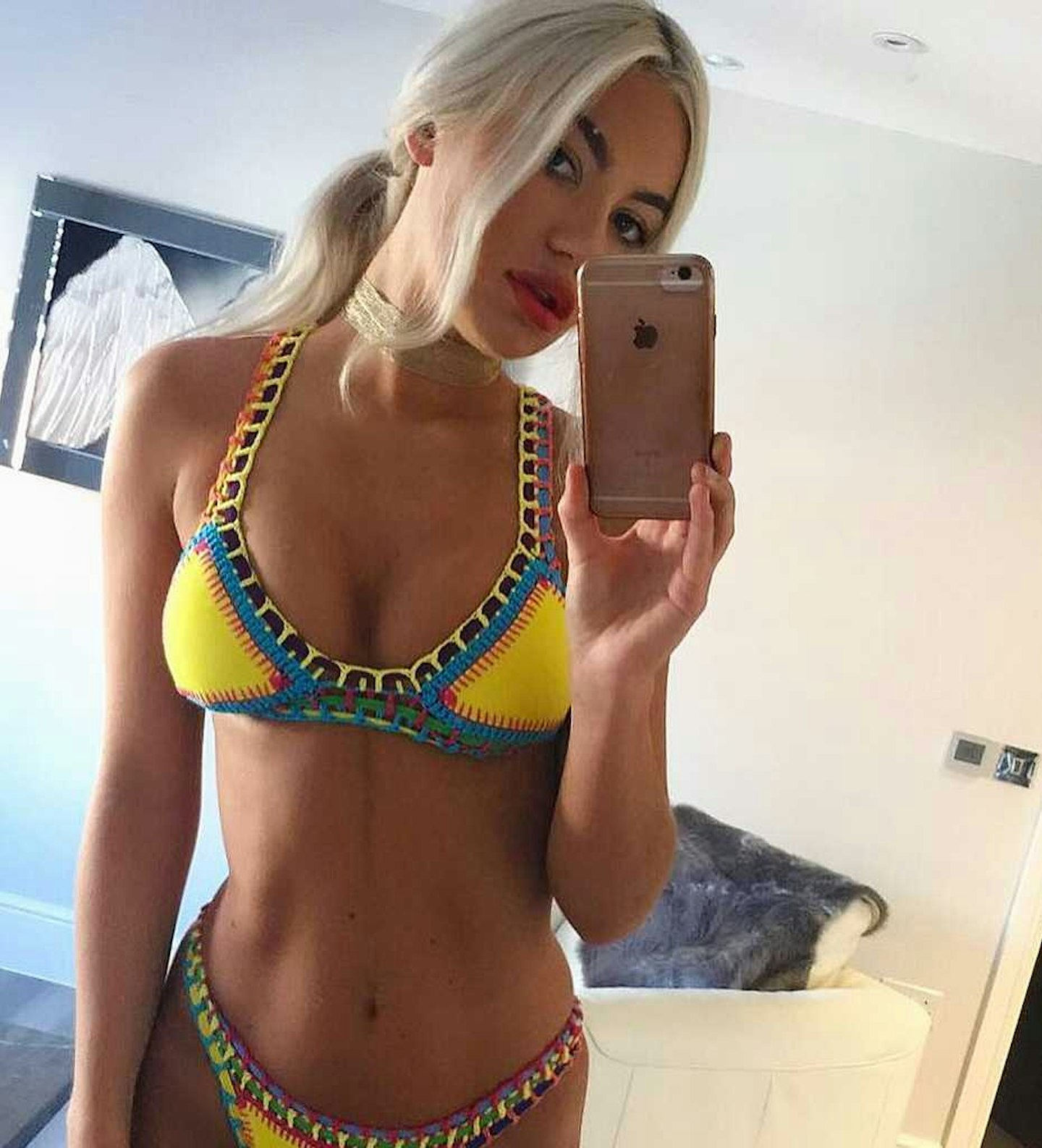 13 of 40
CREDIT: Instagram
Chyna Ellis Snapchat username
Snapchat: n/aTwitter: @chynaellis*Instagram: chynaellis*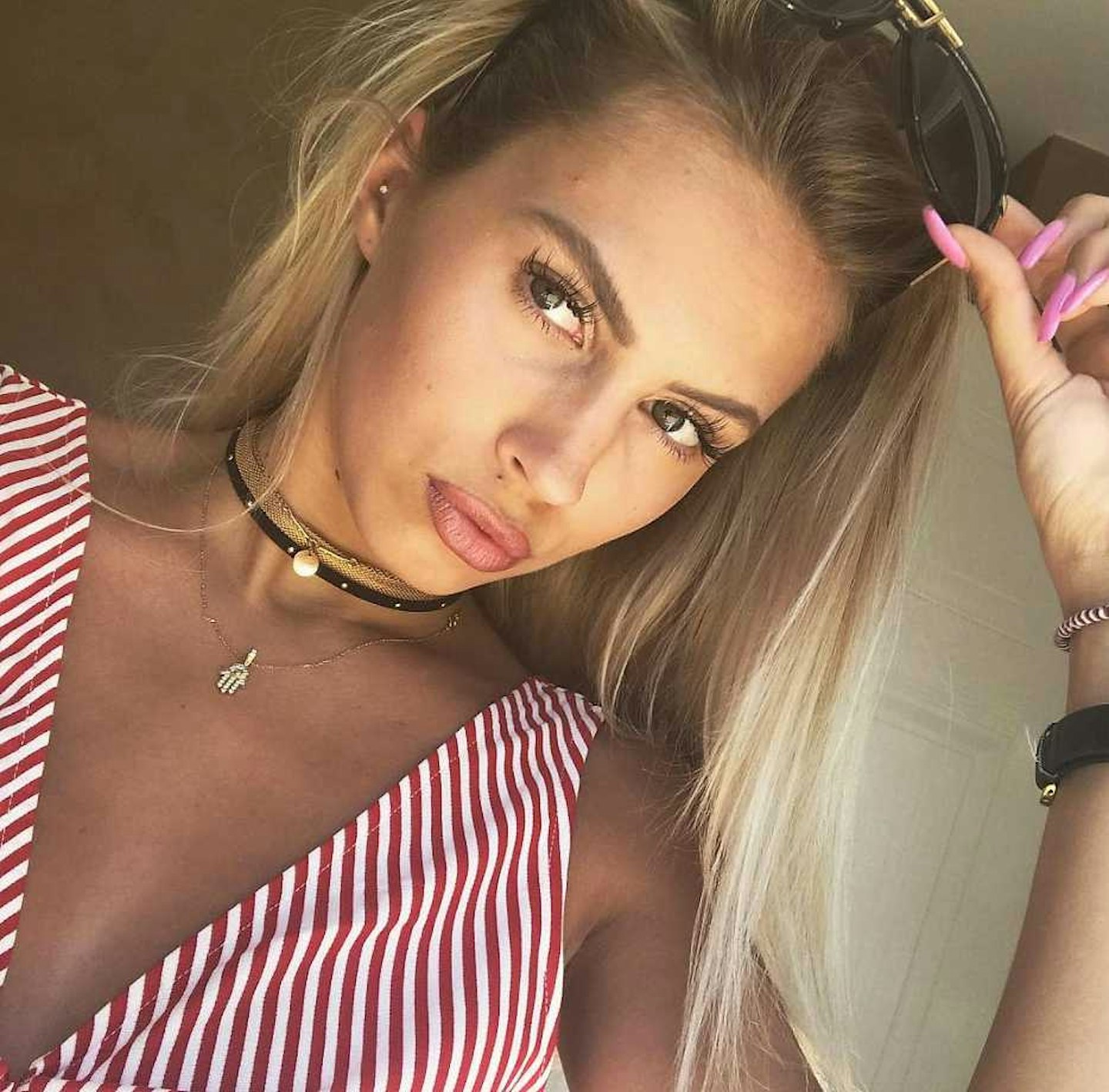 14 of 40
CREDIT: Instagram
Amelia Peters Snapchat username
Snapchat: apetersxTwitter: @amelia_petersInstagram: ameliapeters1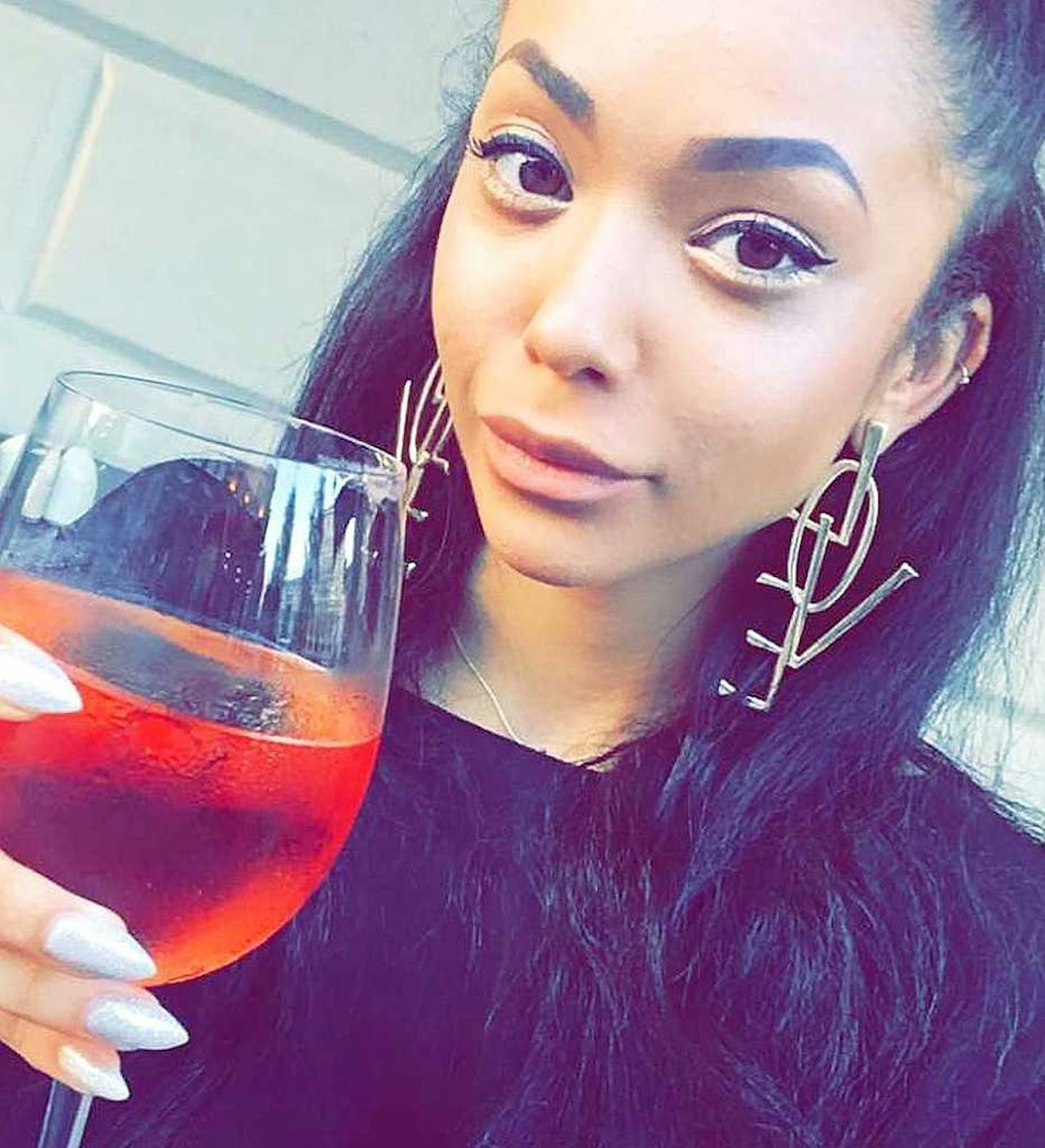 15 of 40
CREDIT: Instagram
Ellisha-Jade White Snapchat username
Snapchat: n/aTwitter: @thesotongirlInstagram: thesouthamptongirl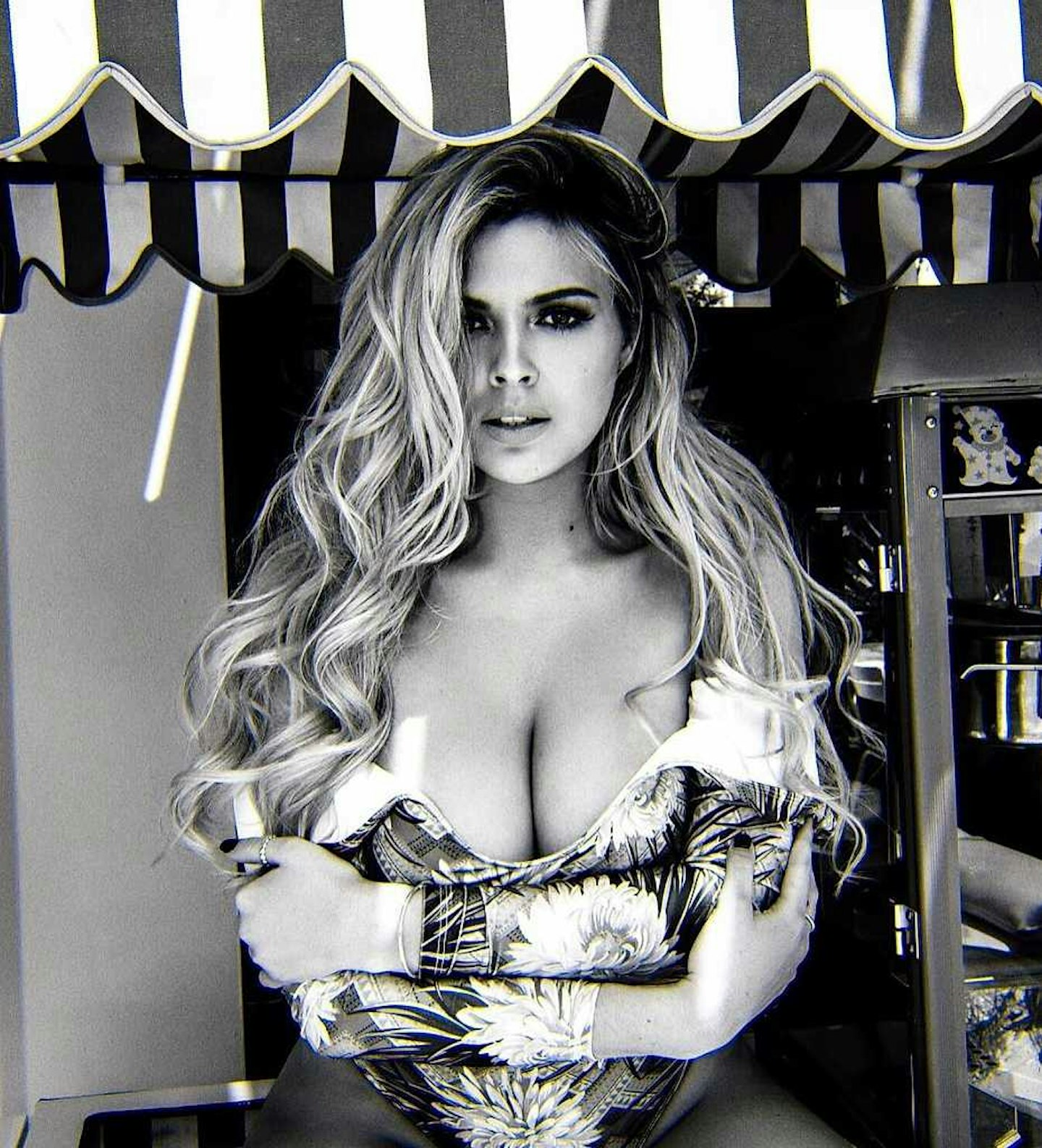 16 of 40
CREDIT: Instagram
Danielle Sellers Snapchat username
Snapchat: n/aTwitter: @DanieIleSellersInstagram: daniellejsellers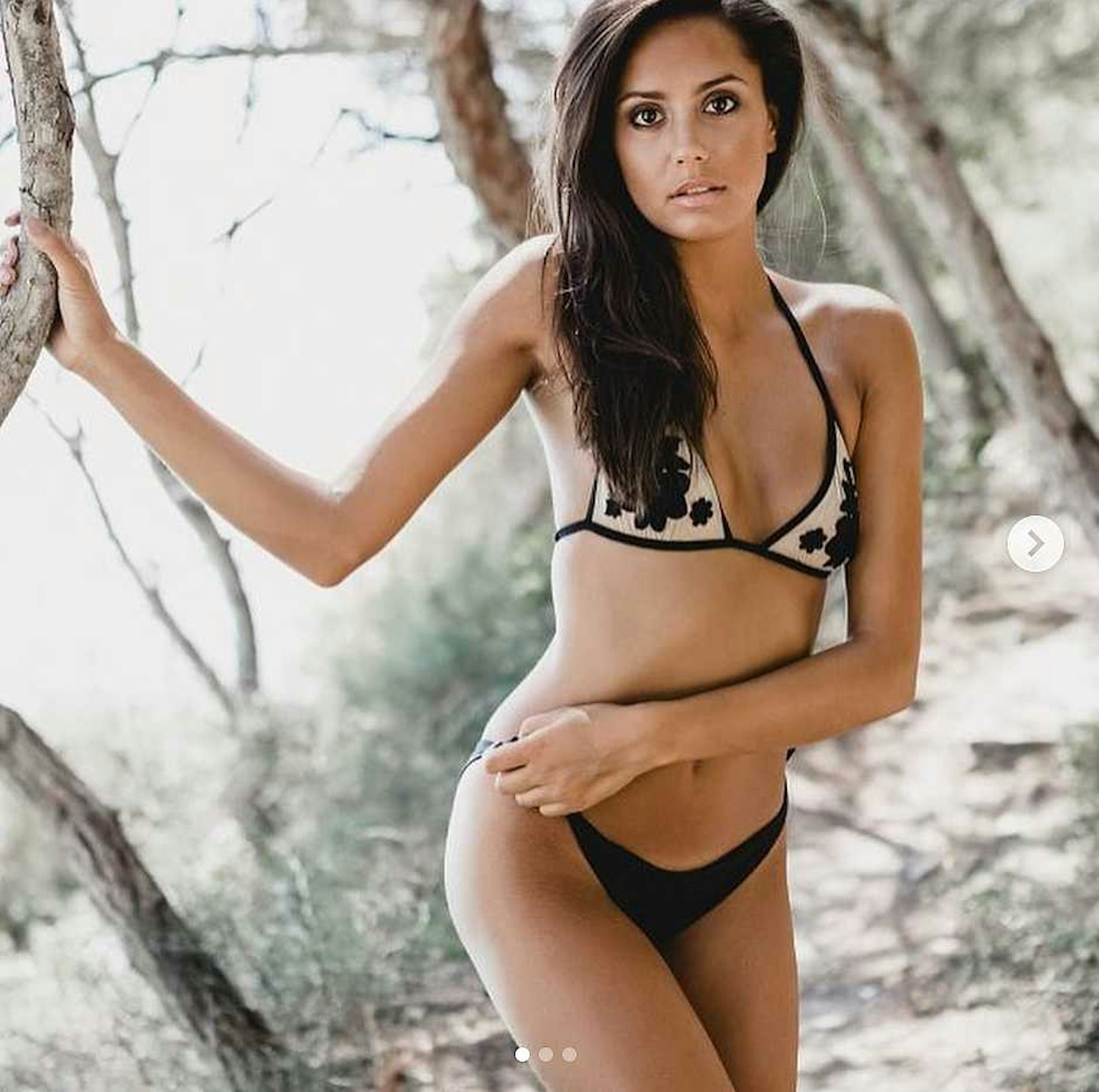 17 of 40
CREDIT: Instagram
Tyla Carr Snapchat username
Snapchat: n/aTwitter:TylaRosieCarrInstagram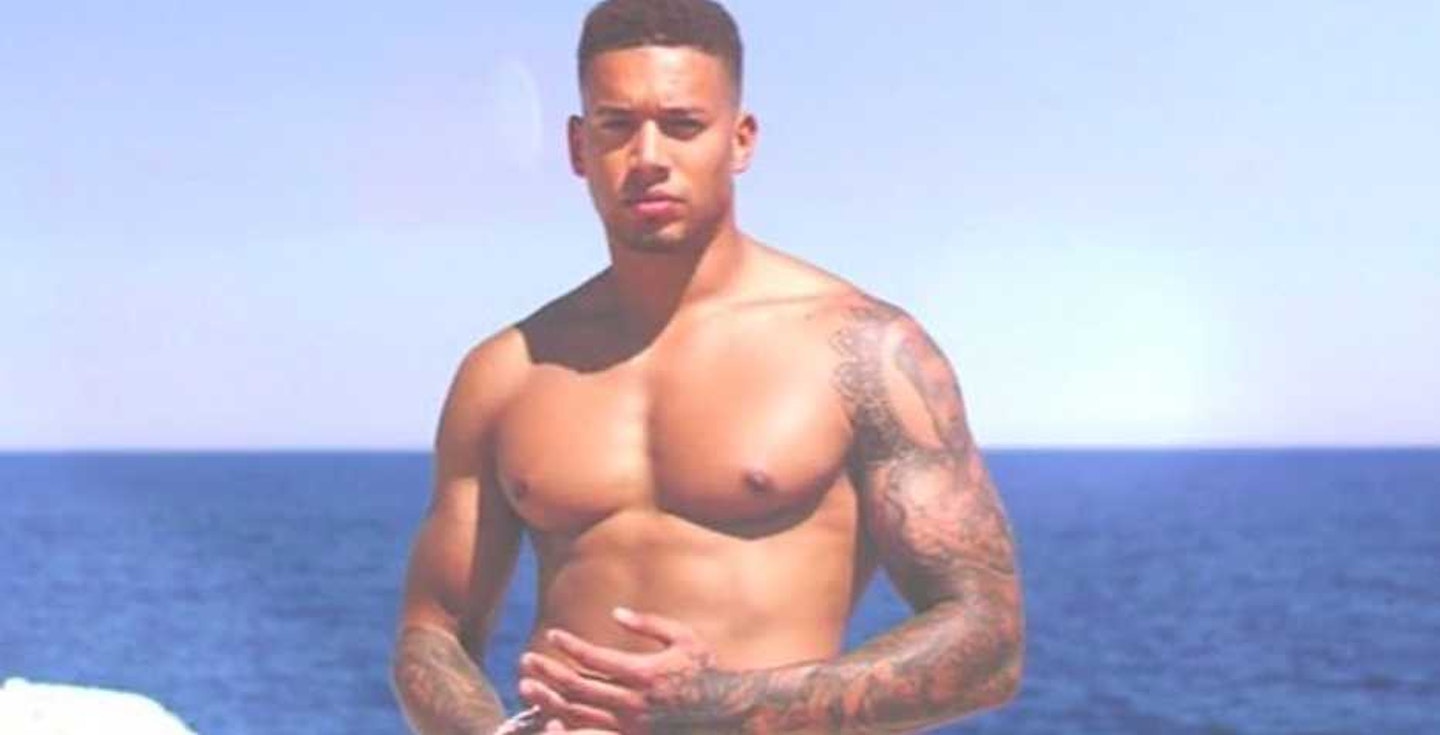 18 of 40
CREDIT: Instagram
Simon Searles Snapchat username
Snapchat: n/aTwitter: simonsearles1Instagram: sisearles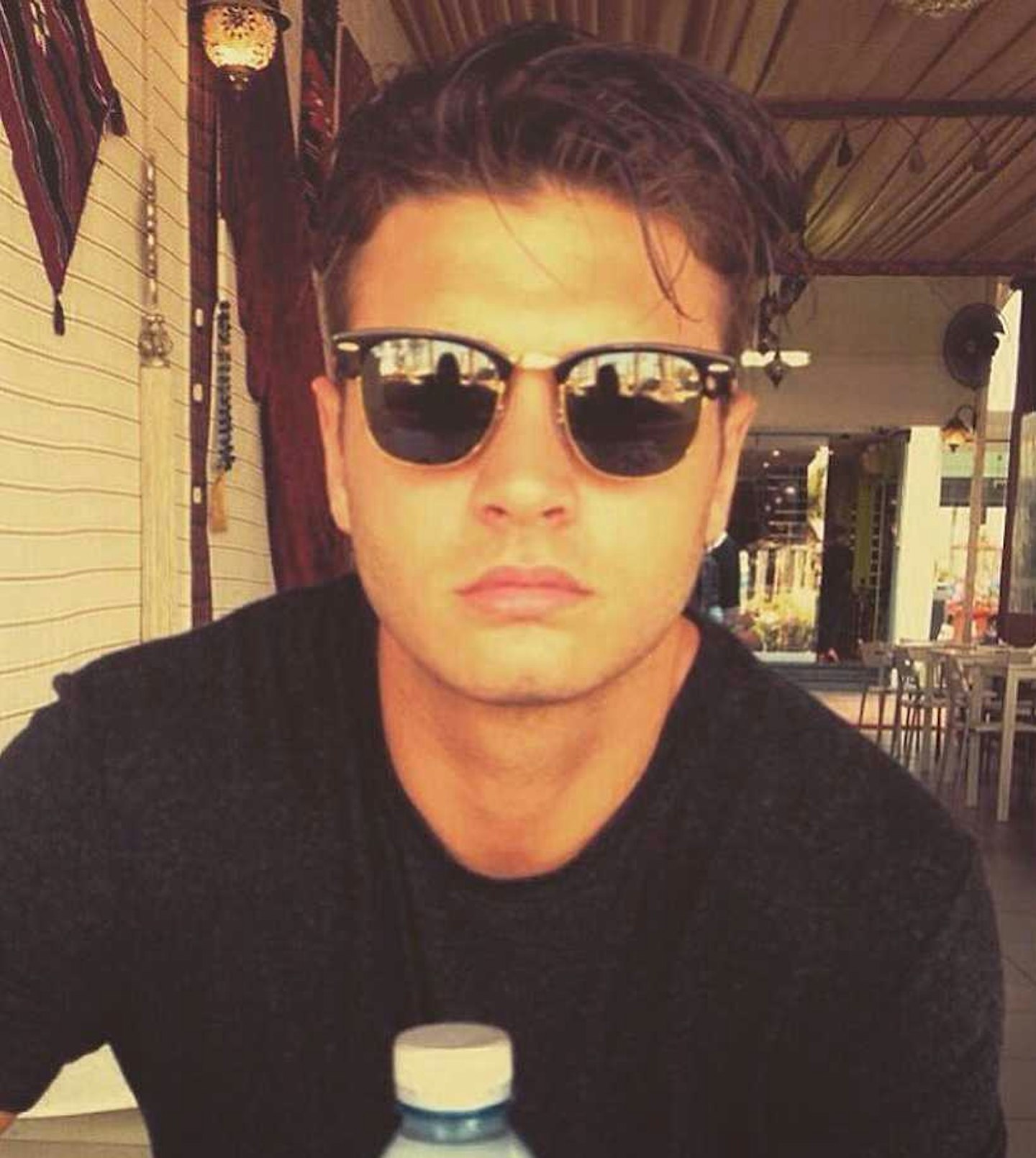 19 of 40
CREDIT: Instagram
Mike Thalassitis aka 'Muggy Mike' Snapchat username
Snapchat: n/aTwitter: MikeThalassitisInstagram: mike_thala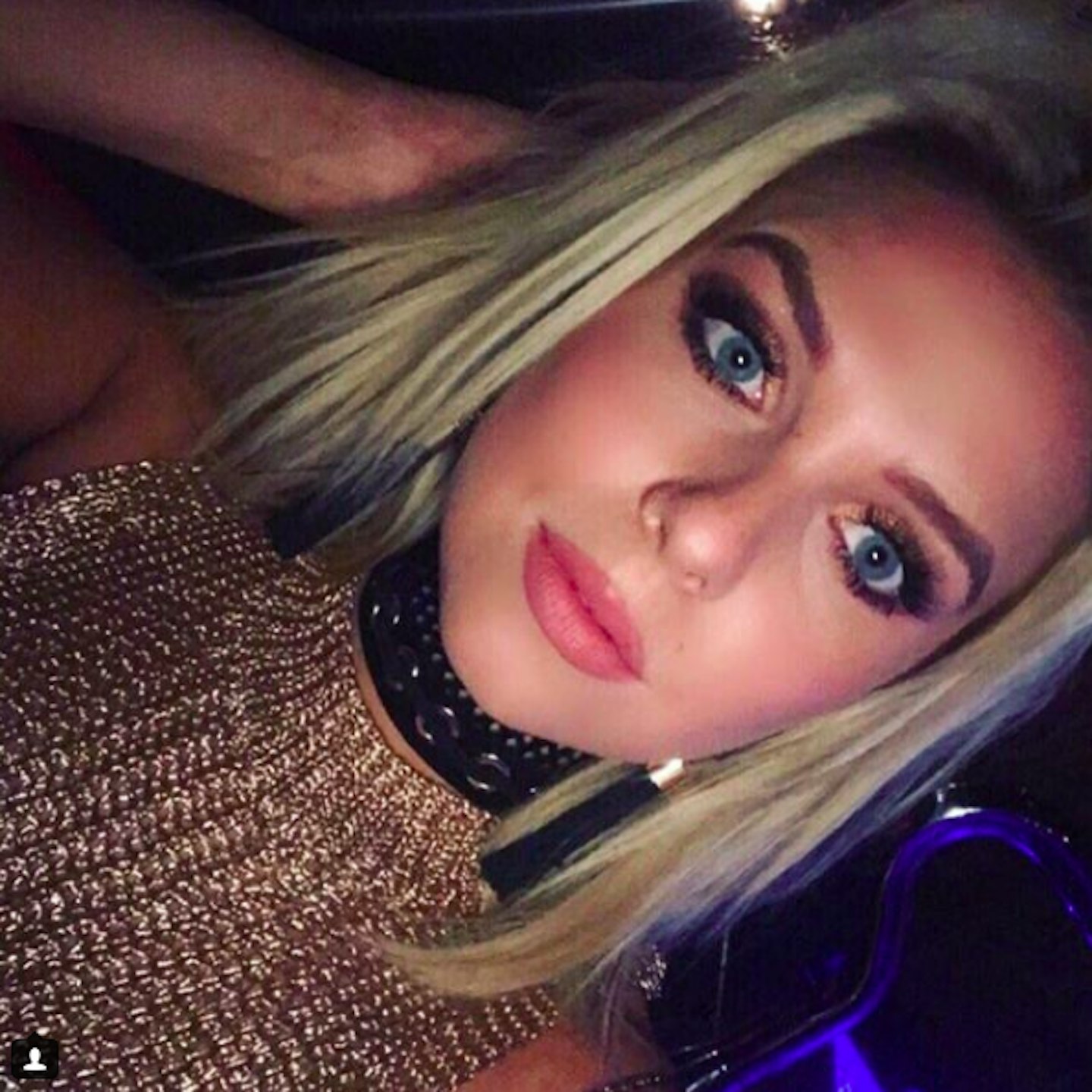 20 of 40
CREDIT: Instagram
Gabby Allen Snapchat username
Snapchat: n/aTwitter: @gabbydawnallenInstagram: @gabbydawnallen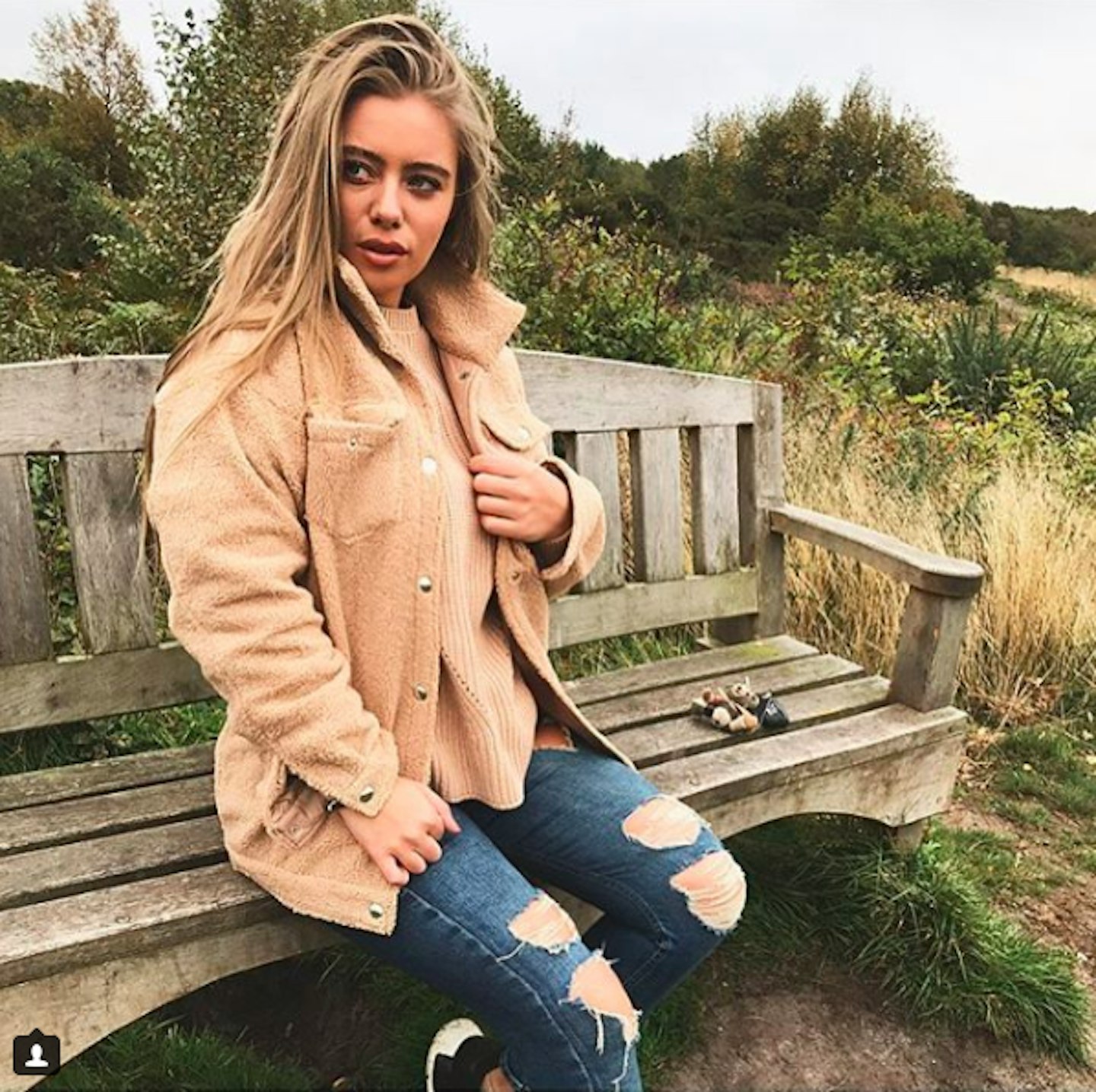 21 of 40
CREDIT: Instagram
Tyne-Lexi Clarson Snapchat username
Snapchat: n/aTwitter: @tlc_xxxInstagram: @tyne_lexy_clarson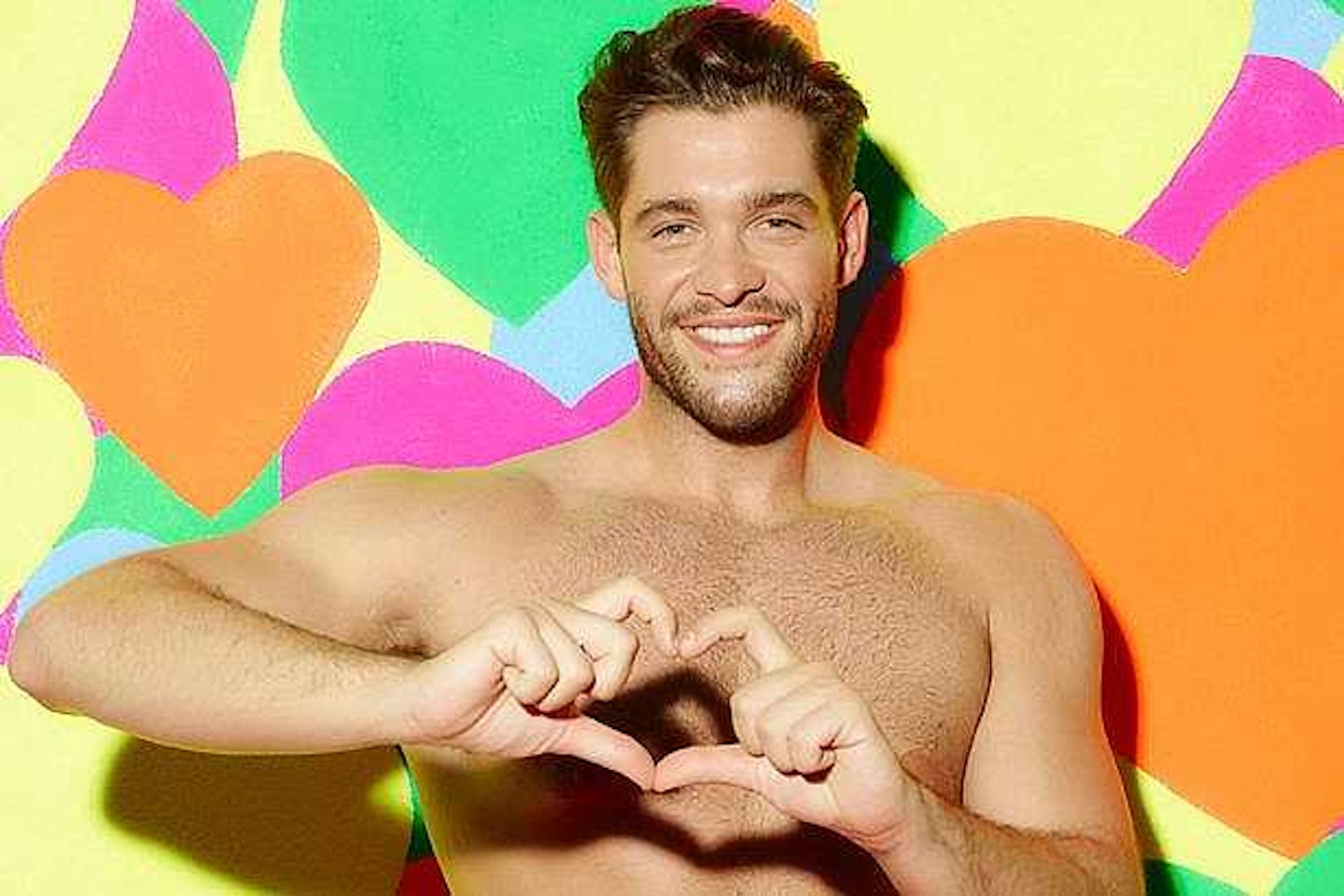 22 of 40
CREDIT: ITV
Jonny Mitchell Snapchat username
Snapchat: n/aTwitter: @jonnyVmitchellInstagram: @jonny_mitchell1991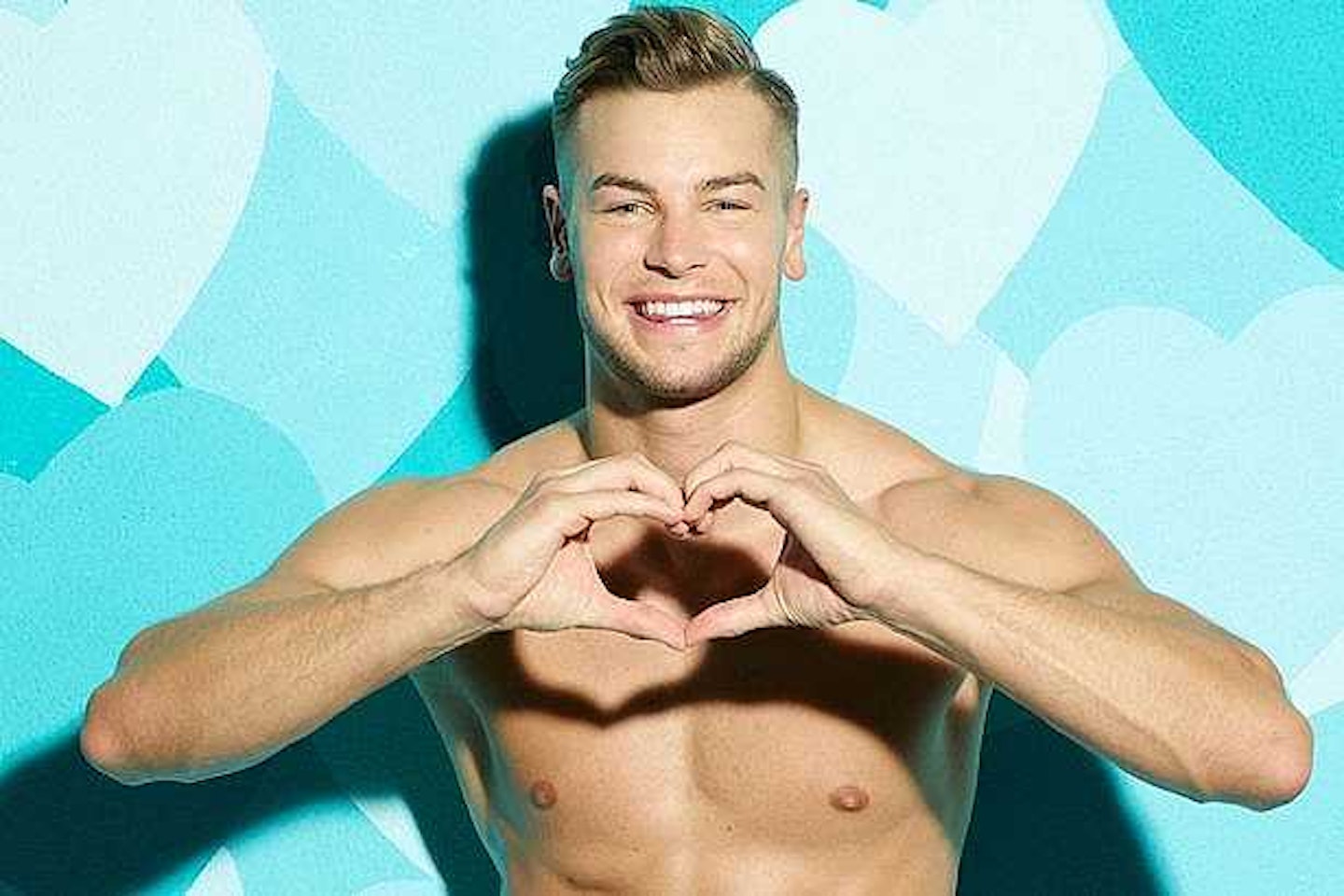 23 of 40
CREDIT: ITV
Chris Hughes Snapchat username
Snapchat: hchris22Twitter: @chrishughes_22Instagram: @chrishughes_22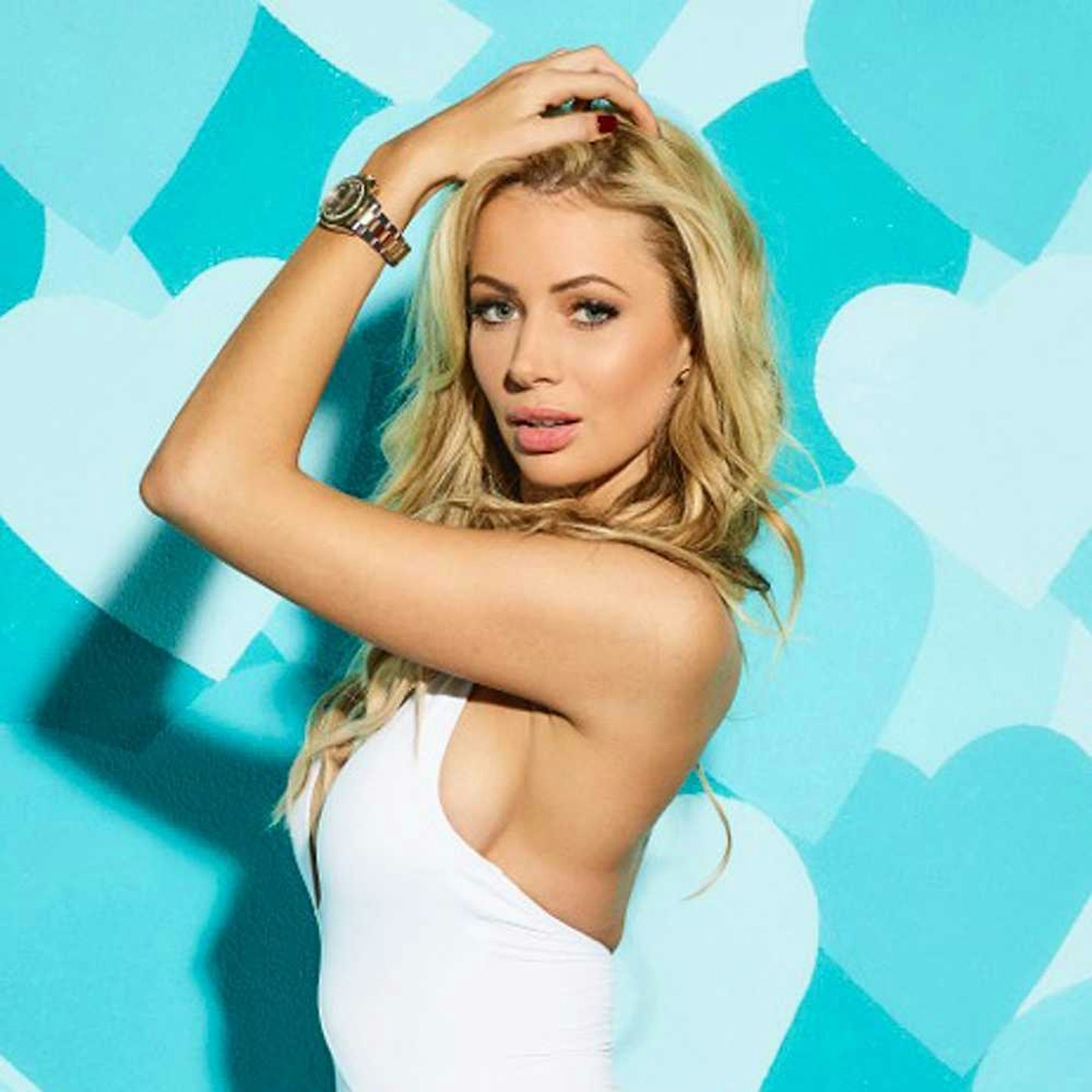 24 of 40
CREDIT: ITV
Olivia Attwood Snapchat username
Snapchat: n/aTwitter: @oliviajade_attInstagram: @oliviajade_attwood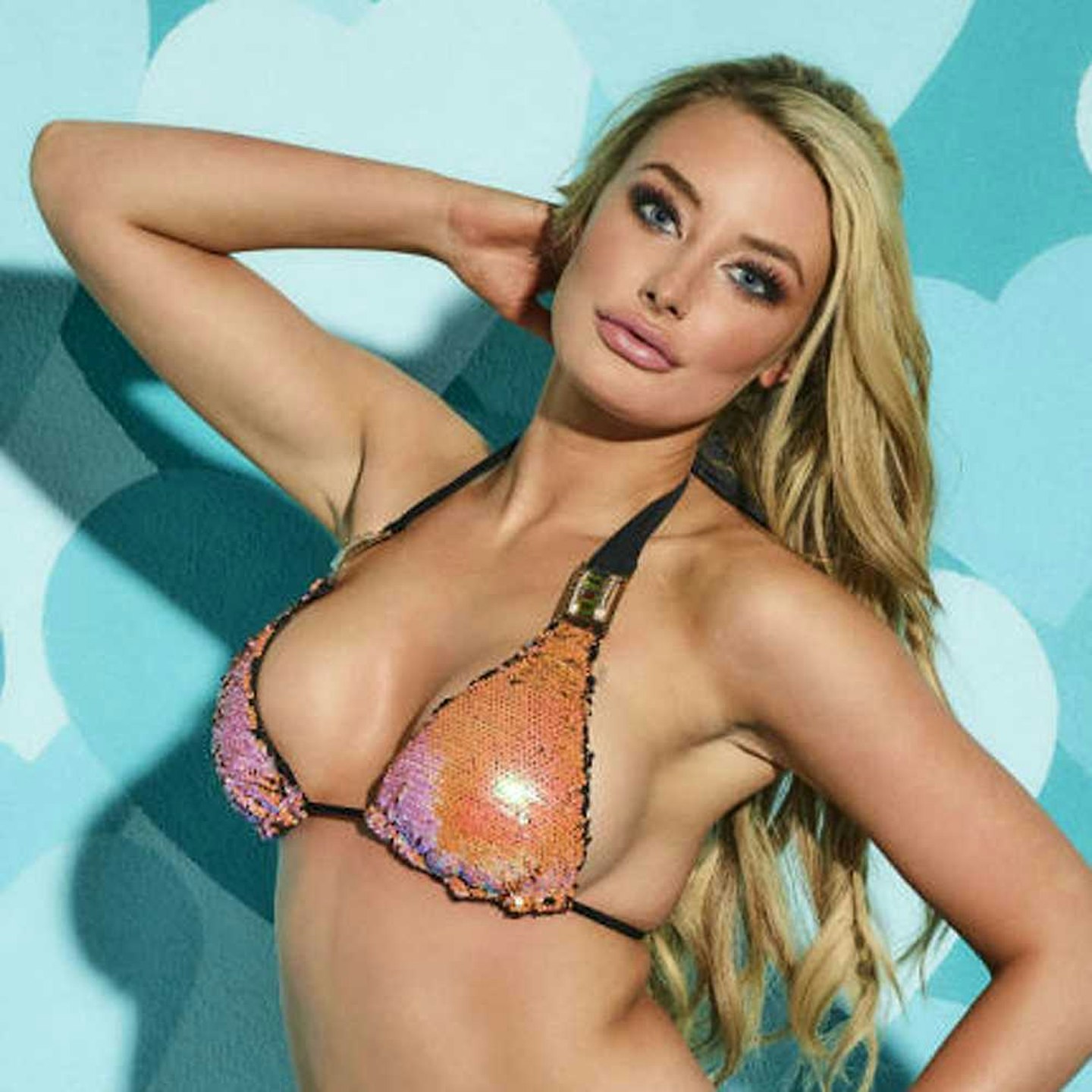 25 of 40
CREDIT: ITV
Chloe Crowhurst Snapchat username
Snapchat: n/aTwitter: @ChloeCrowhurst_Instagram: @chloecrowhurstx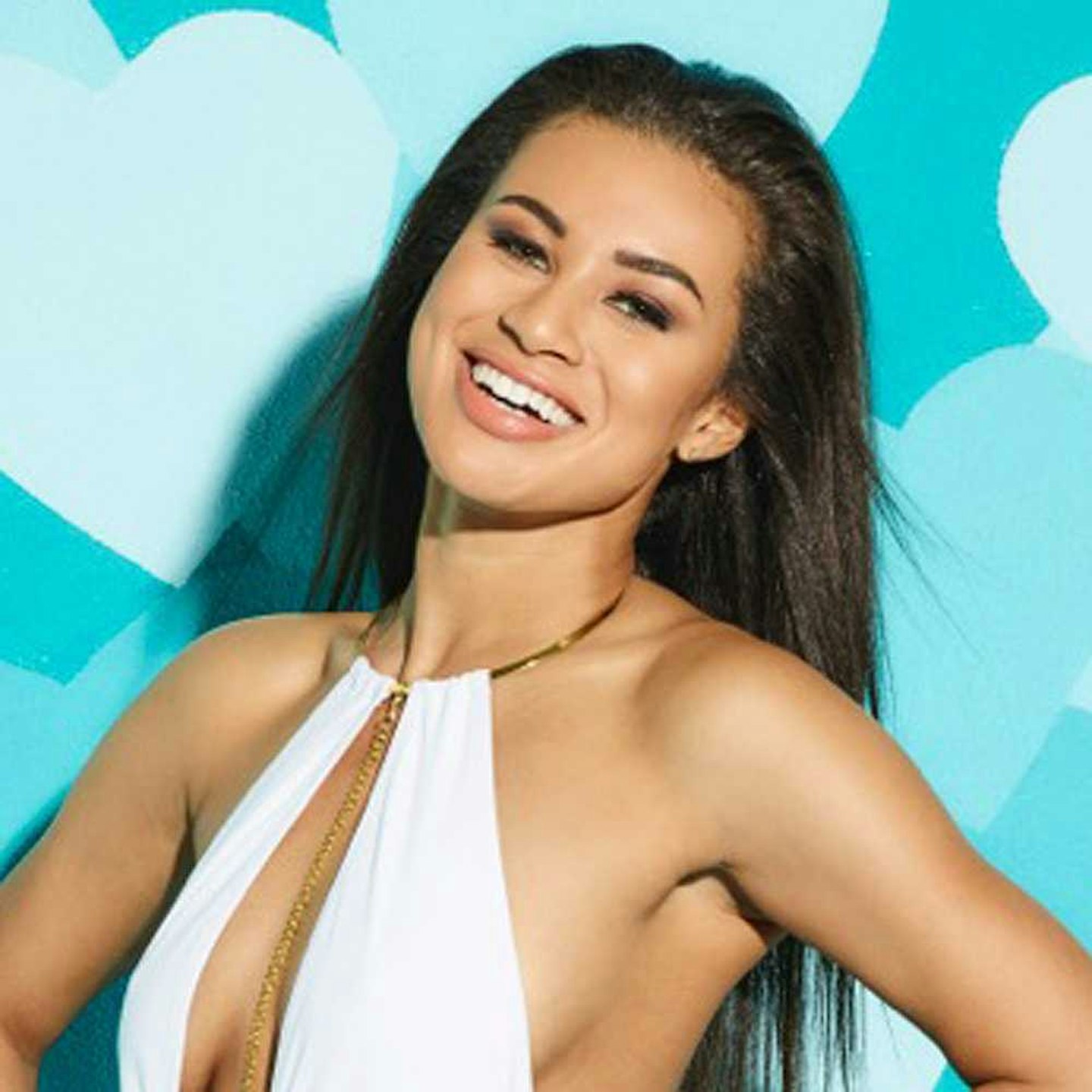 26 of 40
CREDIT: ITV
Montana Brown Snapchat username
Snapchat: MontanarosebrowTwitter: @montanarosebInstagram: @montanarosebrown1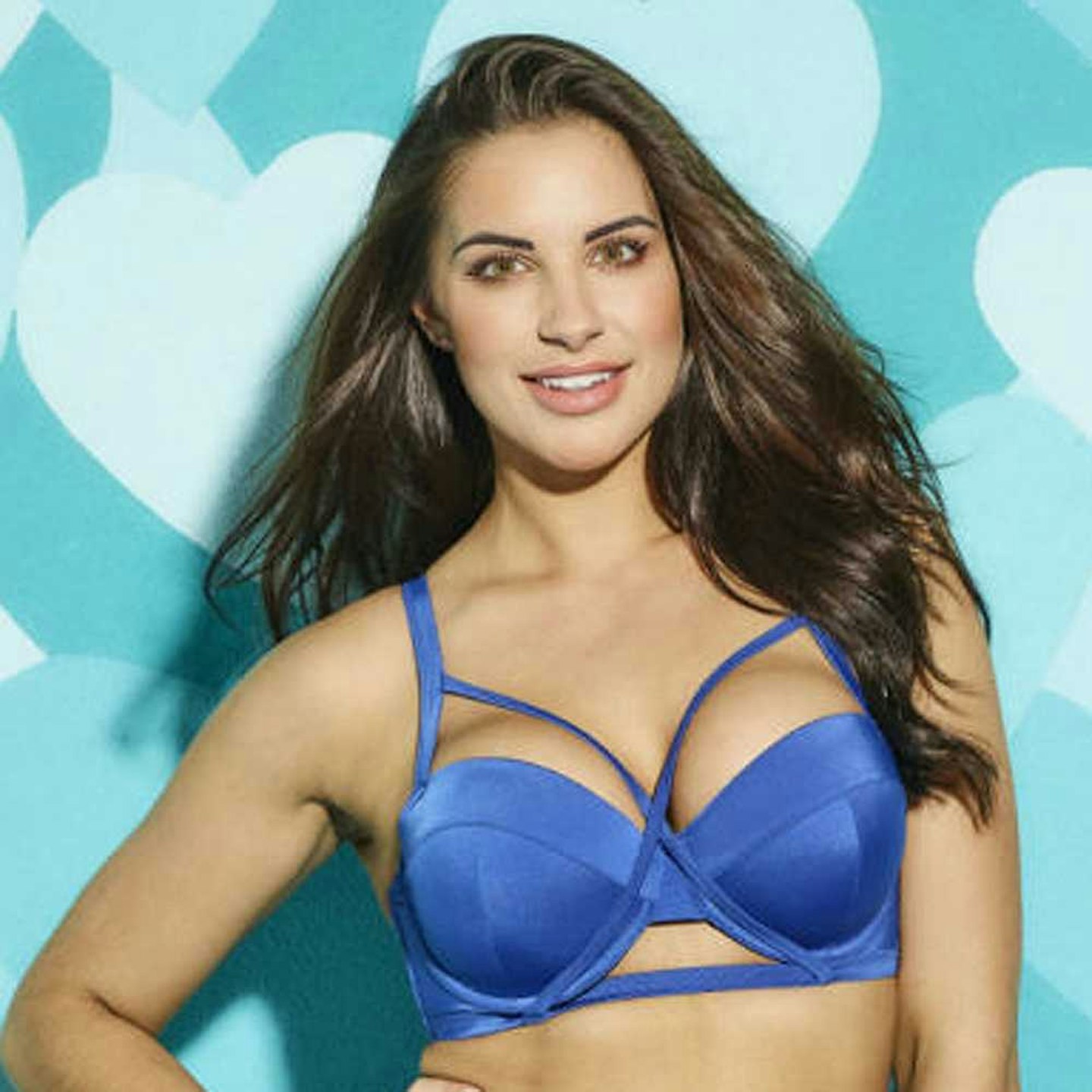 27 of 40
CREDIT: ITV
Jessica Shears Snapchat username
Snapchat: jessicaroseukTwitter: @Jessica_Rose_UKInstagram: @jessica_rose_uk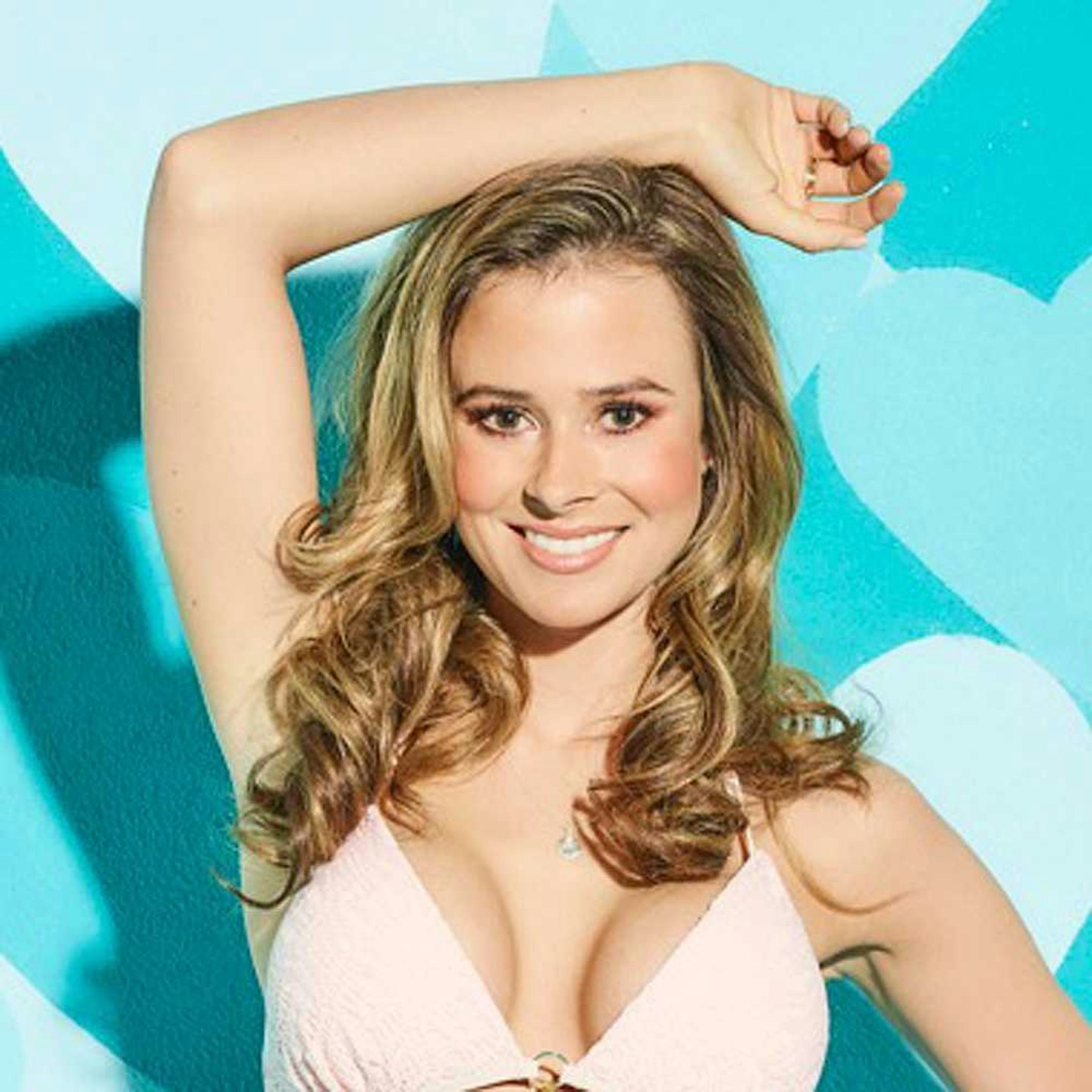 28 of 40
CREDIT: ITV
Camilla Thurlow Snapchat username
Snapchat: n/aTwitter: @CamillaThurlowInstagram: @camillathurlow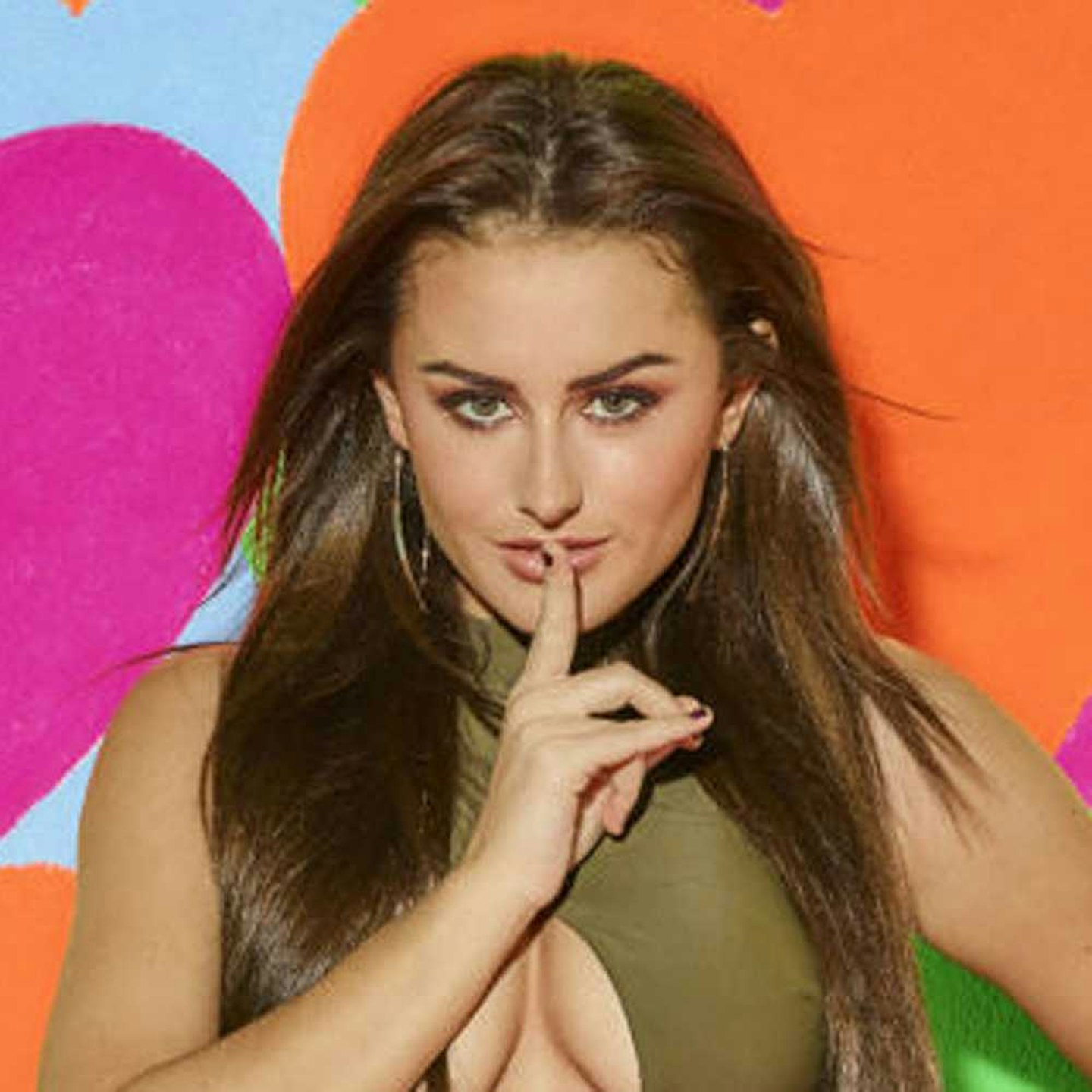 29 of 40
CREDIT: ITV
Amber Davies Snapchat username
Snapchat: amber_davies7Twitter: @Amber_Davies7Instagram: @amb_d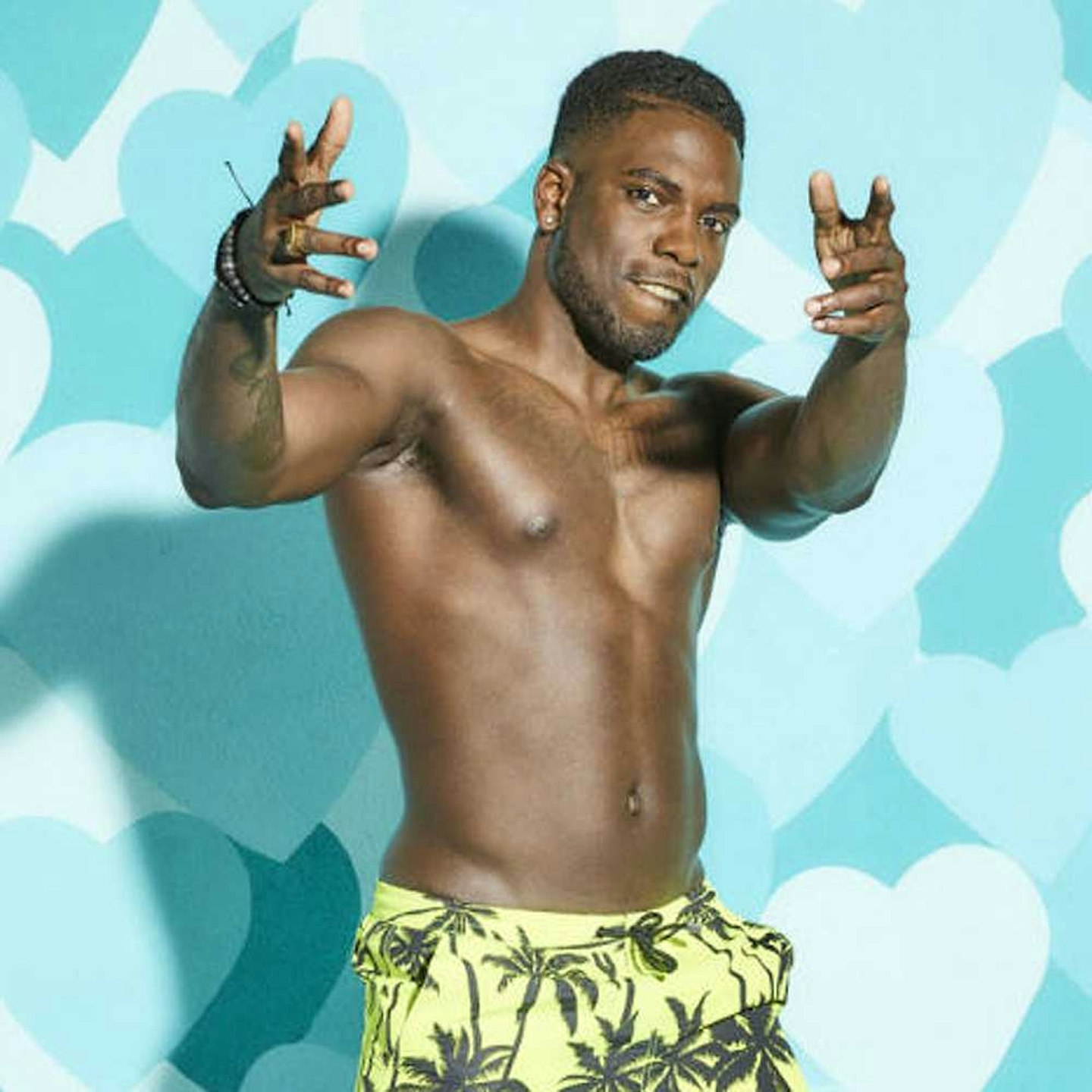 30 of 40
CREDIT: ITV
ENTERTAINMENT heatworld's ULTIMATE Love Island Snapchat username list by Ruby Norris | 11 09 2017 Shirtless selfies and bikini snaps galore Love Island is without doubt the standout reality TV show of the summer (Big Brother, CBB, Ex On The Beach we still love you don't worry). Can you think of anything more entertaining than shoving a load of sassy, sexy singletons into a villa and watching them try and cop off with each other to be in with a chance of becoming the last couple standing and taking home the £50,000 prize? No. Obvs not. (PS, find out everyhting you need to know about the new series here.) Not only do the islanders form close bonds with each other in the villa (some closer than others wink, wink) but we kinda get a little bit obsessed with them too. Now that it's all over, we want to know everything about them: if the couples are still together IRL, if they all hang out as mates, what they had for breakfast, brunch, lunch and dinner, and the best way to do that is of course on Snapchat. So, we've done some digging and compiled an ultimate list of Love Island stars' Snapchat usernames and social media handles. Here ya go! Love Island Snapchat Usernames Caroline Flack Snapchat username Let's kick things off with our Love Island host and all-round MEGA BABE Caroline Flack. Snapchat: flickflack Twitter: @carolineflack1 Instagram: @carolineflack Iain Stirling aka Love Island Voice Over Guy Snapchat username Next up is the absolutely, bloody hilarious Iain Stirling. He's responsible for the witty commentary basically taking the piss out of all the islanders. Lolol. Snapchat: Iaindoesjokes Twitter: @IainDoesJokes Instagram: @iaindoesjokes Georgia Harrison Snapchat username Snapchat: n/a Twitter: @glharrisonx Instagram: @glharrisonx Jamie Jewitt Snapchat username Snapchat: n/a Twitter: @jamielukejewitt Instagram: @jamiejewitt_ Theo Campbell Snapchat username Snapchat: n/a Twitter: @theocampbel Instagram: @theo_campbell91 Rob Lipsett Snapchat username Snapchat: n/a Twitter: @RobLipsett Instagram: roblipsett Steve Ball Snapchat username Snapchat: steveball_92 Twitter: @steveball_92 Instagram: steveball92 Alex Beattie Snapchat username Snapchat: n/a Twitter: n/a Instagram: alex.beattie Nathan Joseph Snapchat username Snapchat: n/a Twitter: @natjoseph Instagram: nat_joseph Craig Lawson Snapchat username Snapchat:craiglawsonpt Twitter: @thetattooedpt Instagram: thetattooedpt Marino Kastsouris Snapchat username Snapchat: n/a Twitter: @marlnokatsouris Instagram: marino_katsouris Shannen Reilly Mcgrath Snapchat username Snapchat: n/a Twitter: @ShannenReillyM Instagram: shannenreillymcgrath Chyna Ellis Snapchat username Snapchat: n/a Twitter: @chynaellis_ Instagram: chynaellis_ Amelia Peters Snapchat username Snapchat: apetersx Twitter: @amelia_peters Instagram: ameliapeters1 Ellisha-Jade White Snapchat username Snapchat: n/a Twitter: @thesotongirl Instagram: thesouthamptongirl Danielle Sellers Snapchat username Snapchat: n/a Twitter: @DanieIleSellers Instagram: daniellejsellers Tyla Carr Snapchat username Snapchat: n/a Twitter:TylaRosieCarr Instagram:tylarosie Simon Searles Snapchat username Snapchat: n/a Twitter: simonsearles1 Instagram: sisearles Mike Thalassitis aka 'Muggy Mike' Snapchat username Snapchat: n/a Twitter: MikeThalassitis Instagram: mike_thala Gabrielle ALlen Snapchat username Snapchat: n/a Twitter: @gabbydawnallen Instagram: @gabbydawnallen Tyne-Lexi Clarson Snapchat username Snapchat: n/a Twitter: @tlc_xxx Instagram: @tyne_lexy_clarson Jonny Mitchell Snapchat username Snapchat: n/a Twitter: @jonnyVmitchell Instagram: @jonny_mitchell1991 (CREDIT: ITV) © ITV Chris Hughes Snapchat username Snapchat: hchris22 Twitter: @chrishughes_22 Instagram: @chrishughes_22 (CREDIT: ITV) © ITV Olivia Attwood Snapchat username Snapchat: n/a Twitter: @oliviajade_att Instagram: @oliviajade_attwood © ITV Chloe Crowhurst Snapchat username Snapchat: n/a Twitter: @ChloeCrowhurst_ Instagram: @chloecrowhurstx © ITV Montana Brown Snapchat username Snapchat: Montanarosebrow Twitter: @montanaroseb Instagram: @montanarosebrown1 © ITV Jessica Shears Snapchat username Snapchat: jessicaroseuk Twitter: @Jessica_Rose_UK Instagram: @jessica_rose_uk © ITV Camilla Thurlow Snapchat username Snapchat: n/a Twitter: @CamillaThurlow Instagram: @camillathurlow © ITV Amber Davies Snapchat username Snapchat: amber_davies7 Twitter: @Amber_Davies7 Instagram: @amb_d © ITV Marcel Somerville Snapchat username
Snapchat: n/aTwitter: @marcel_rockybInstagram: @marcel_rockyb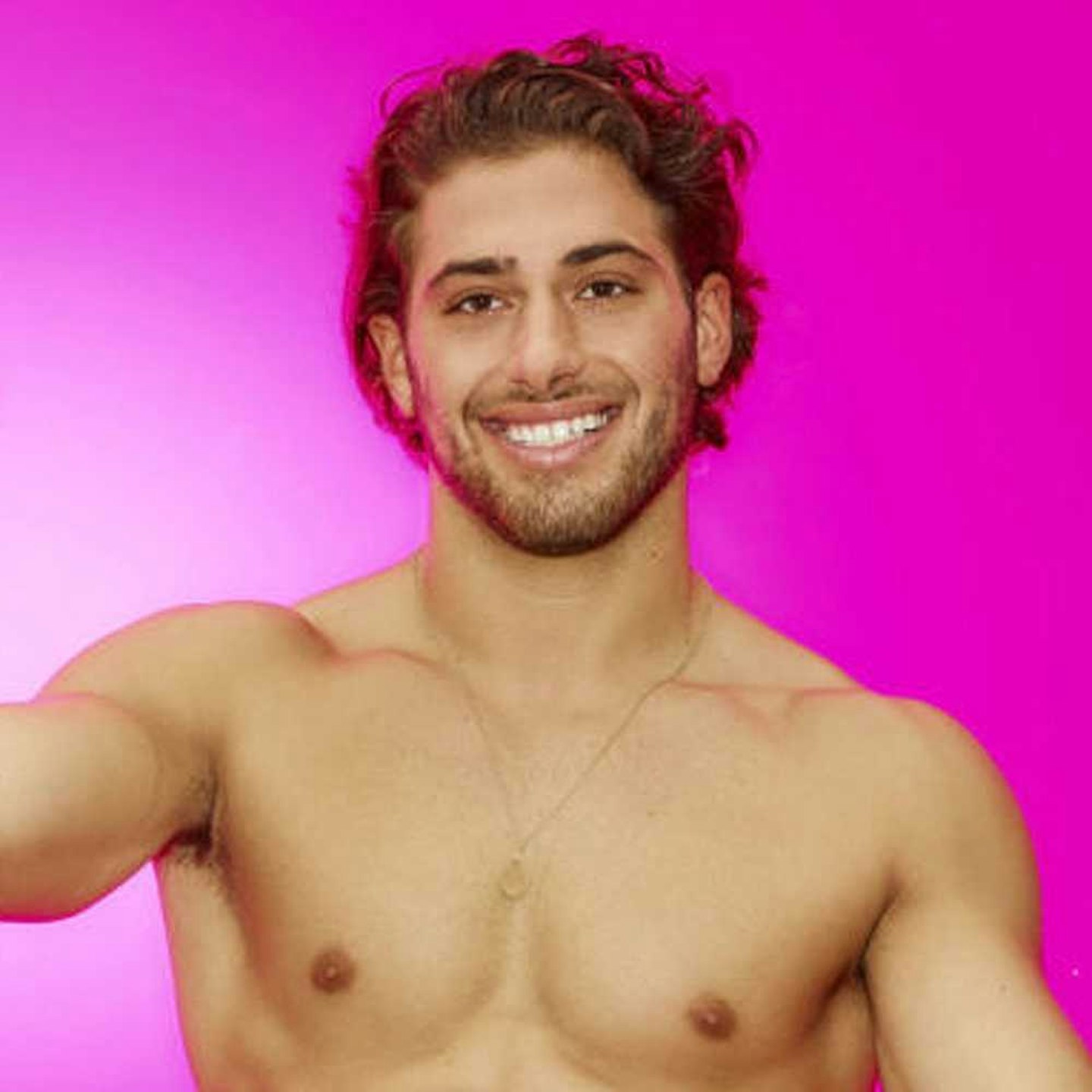 31 of 40
CREDIT: ITV
Kem Cetinay Snapchat username
Snapchat: kemcatinayTwitter: @KemCetinayInstagram: @kemcetinay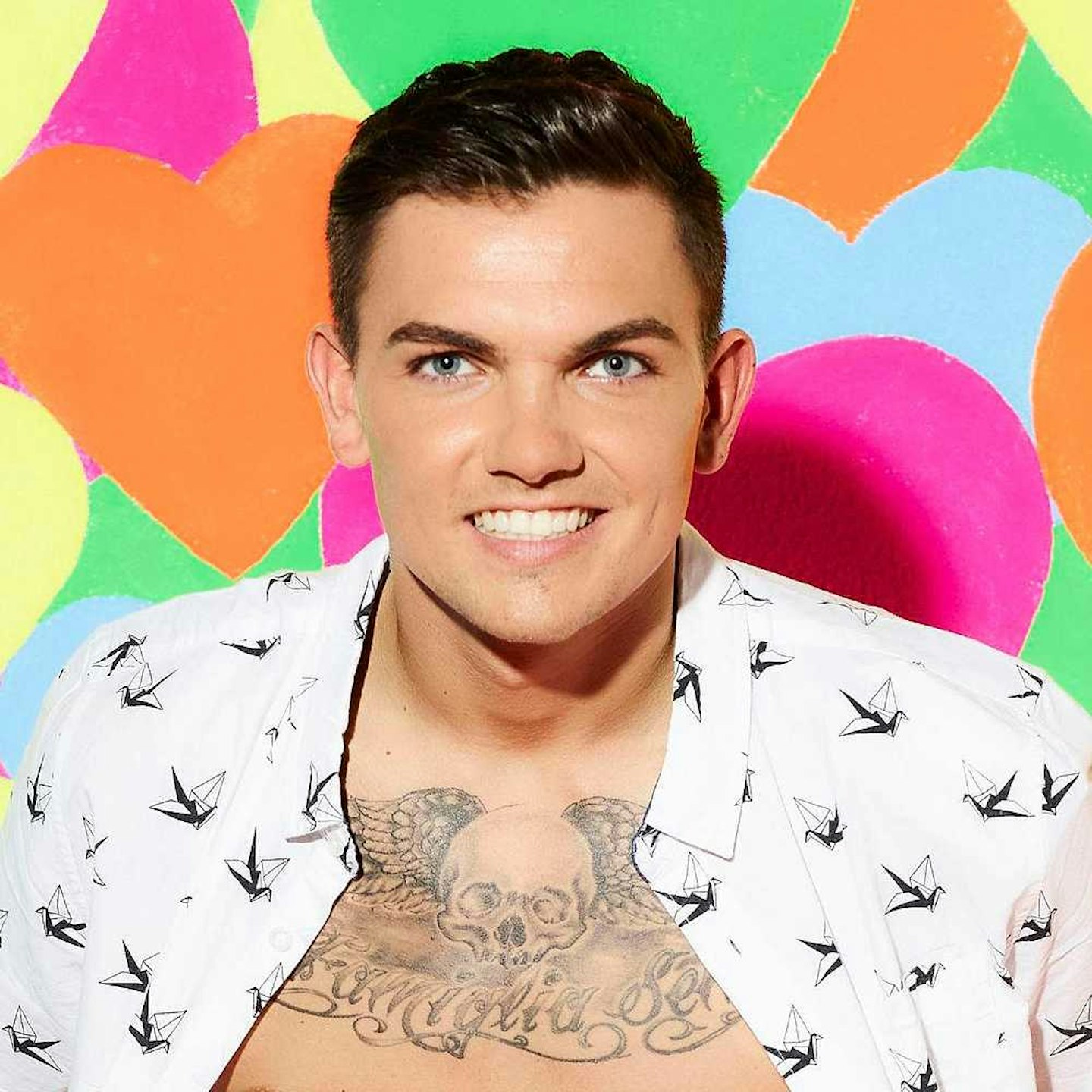 32 of 40
CREDIT: ITV
Sam Gowland Snapchat username
Snapchat: n/aTwitter: @SamGowland123Instagram: @samgowland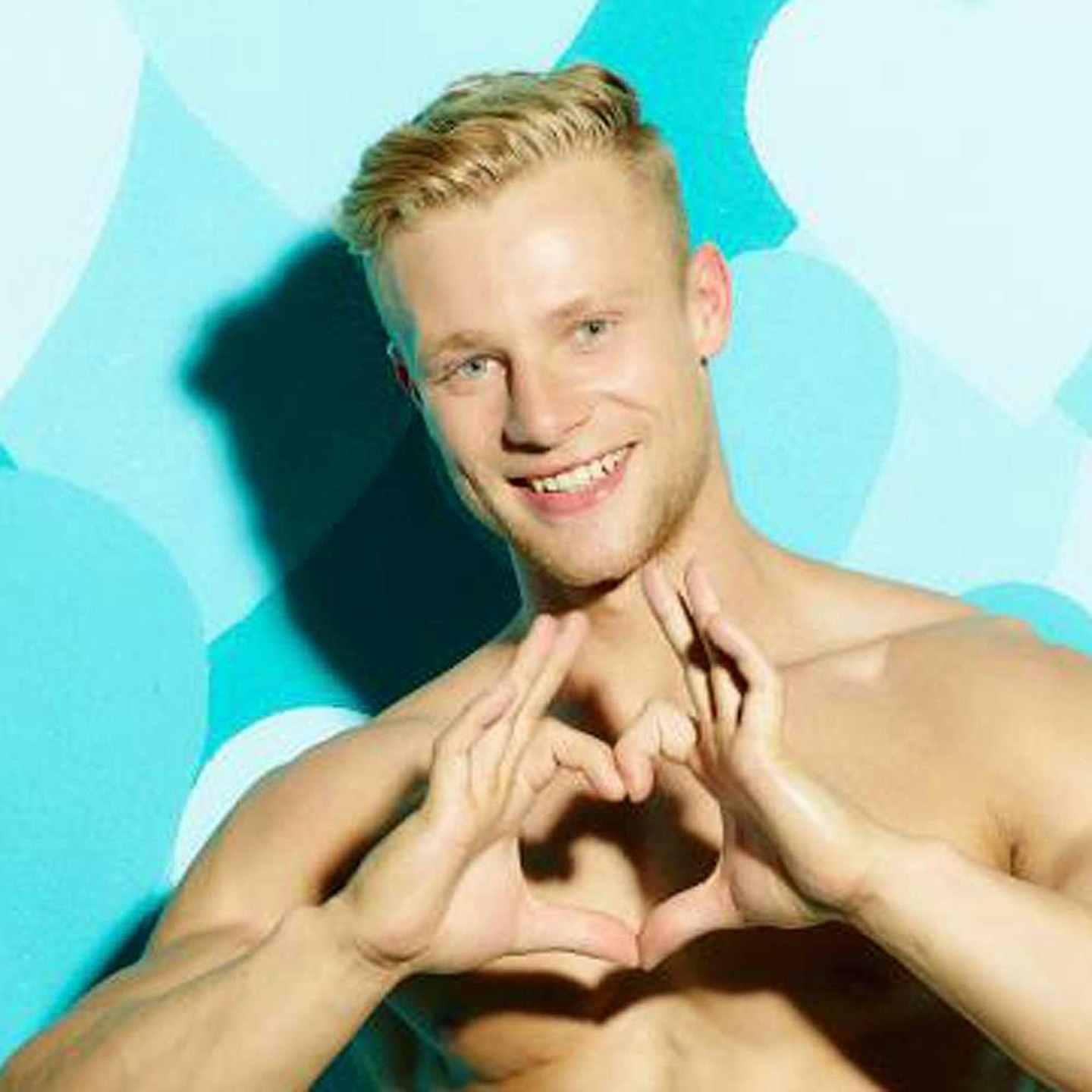 33 of 40
CREDIT: ITV
Harley Judge Snapchat username
Snapchat: n/aTwitter: @Harley_JudgeInstagram: @harley_judge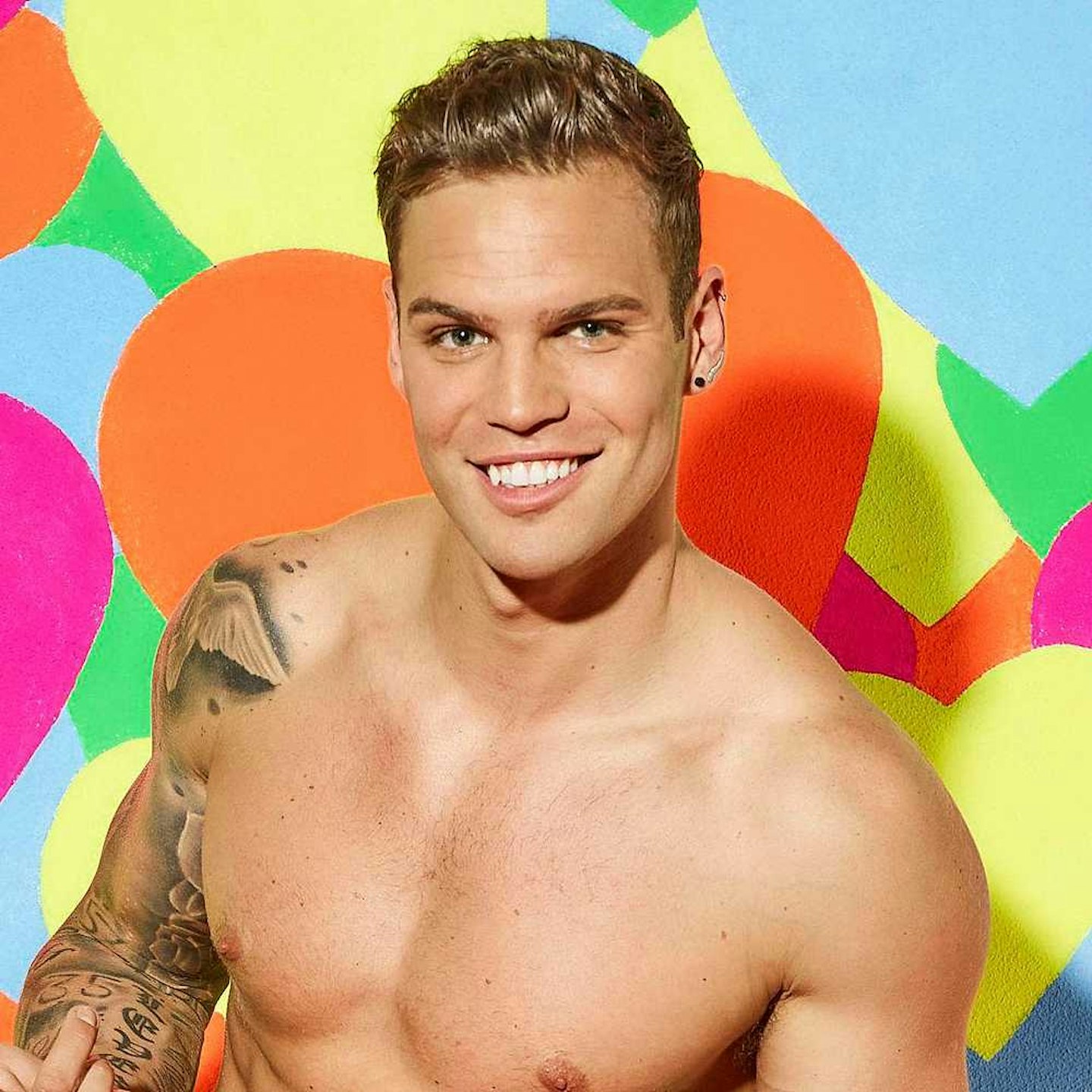 34 of 40
CREDIT: ITV
Dom Lever Snapchat username
Snapchat: n/aTwitter: @_DomLeverInstagram: @domlever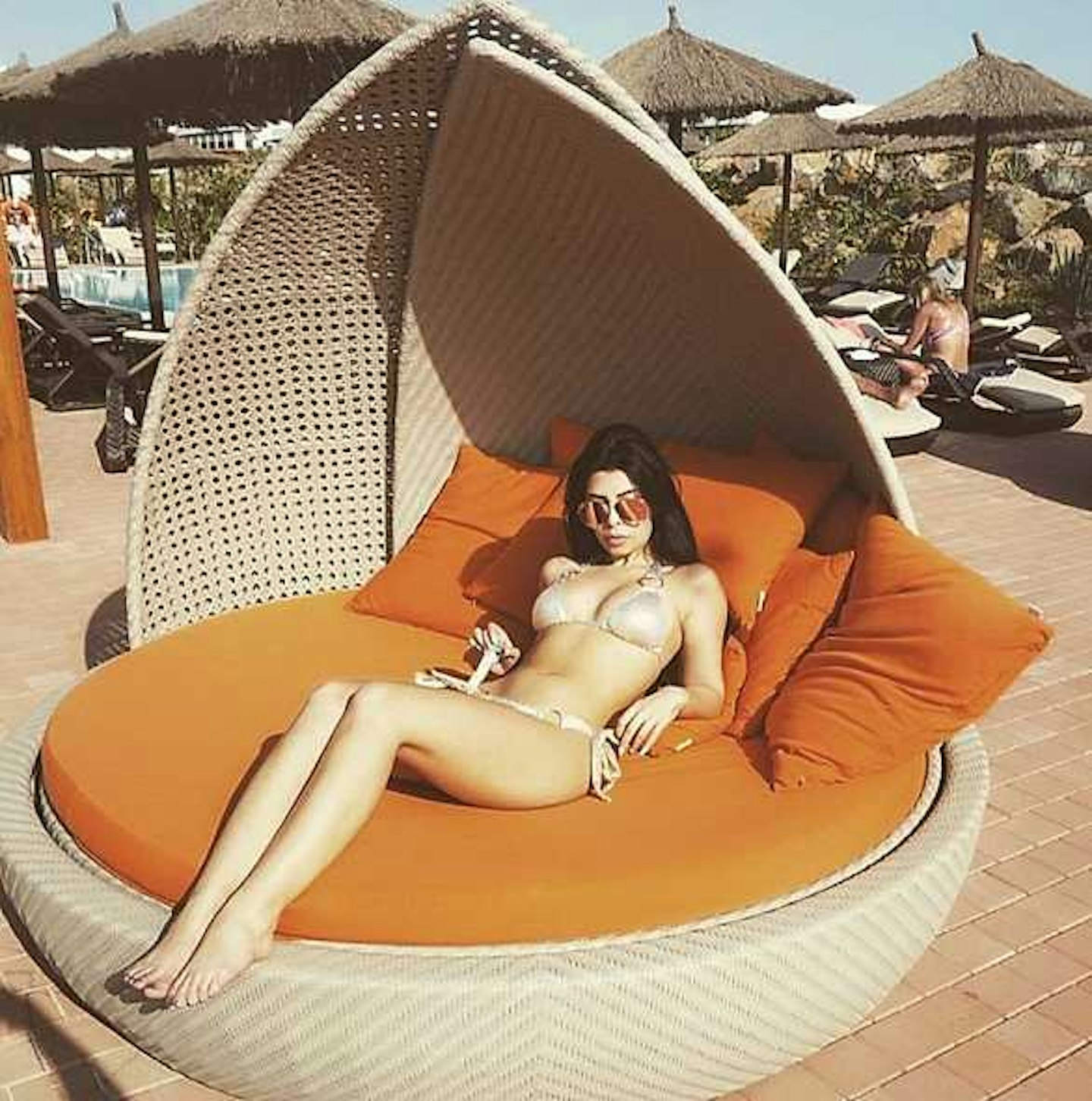 35 of 40
CREDIT: Instagram
Cara de la Hoyde Snapchat username
Snapchat: miss_delahoydeTwitter: @miss_delahoydeInstagram: @cara_delahoyde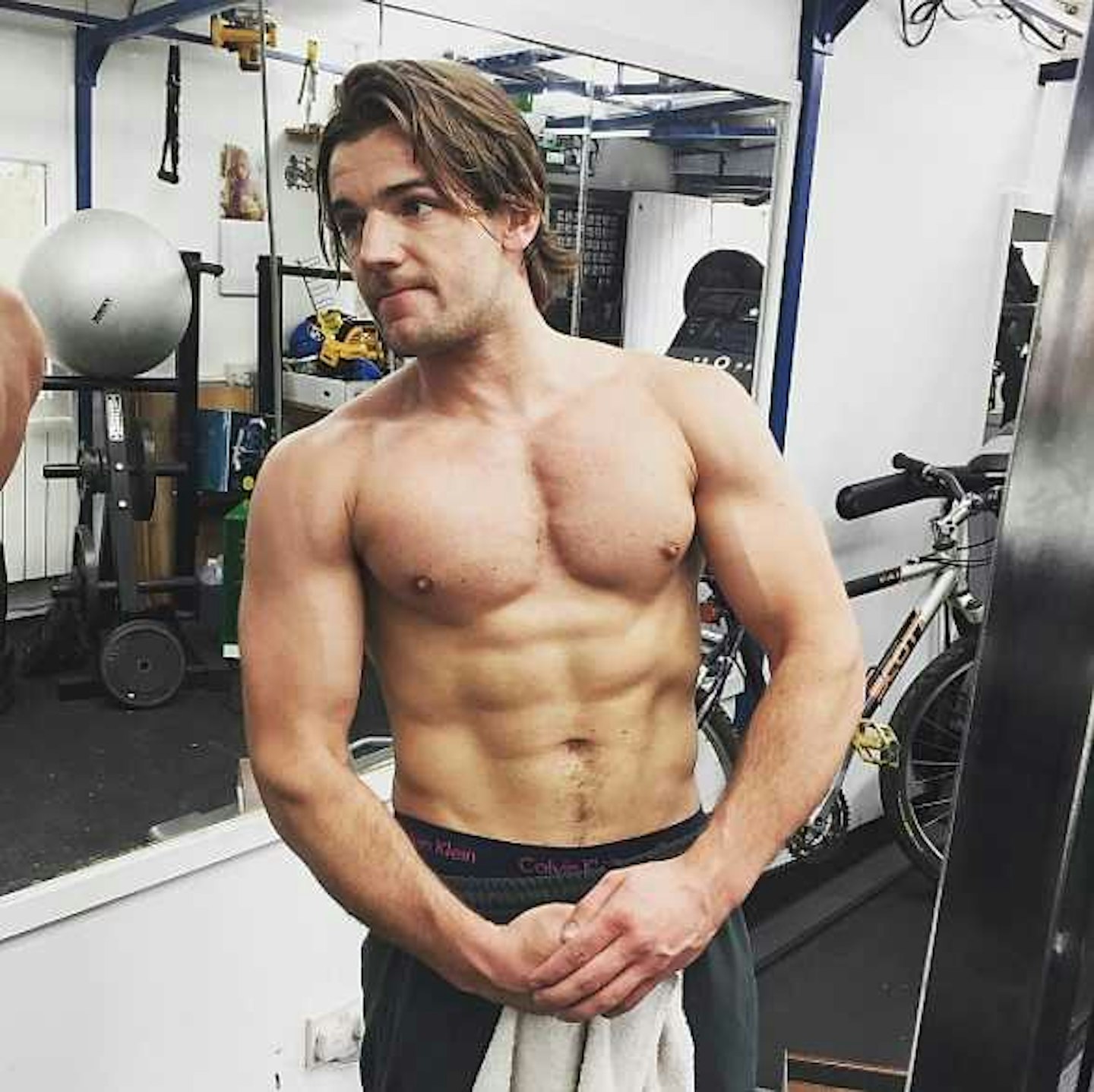 36 of 40
CREDIT: Instagram
Nathan Massey Snapchat username
Snapchat: nathloveislandTwitter: @NathanMassey*Instagram: @nathanmassey*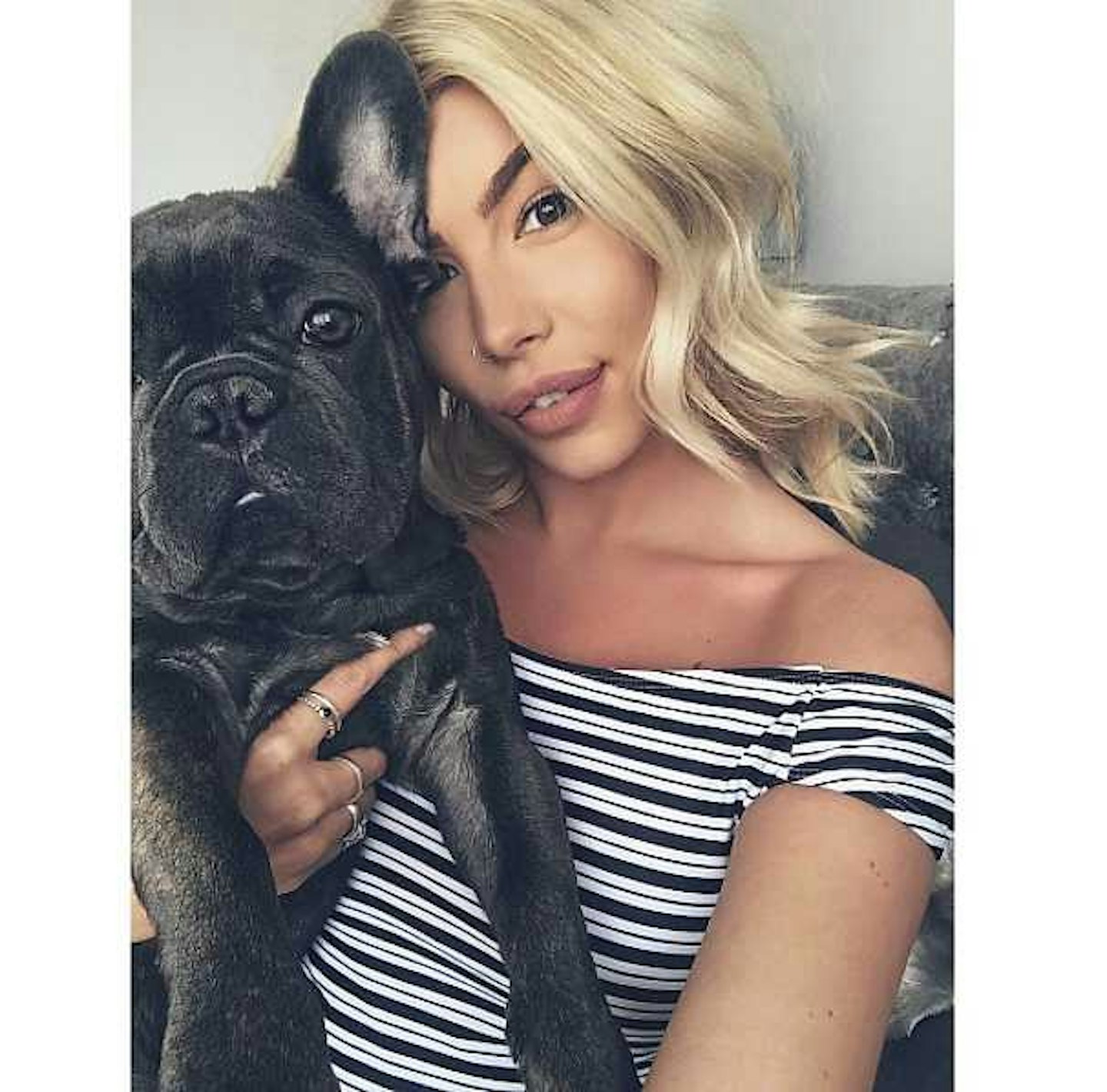 37 of 40
CREDIT: Instagram
Olivia Buckland Snapchat username
Snapchat: oliviabucklTwitter: @OliviaDBuckInstagram: @oliviadbuck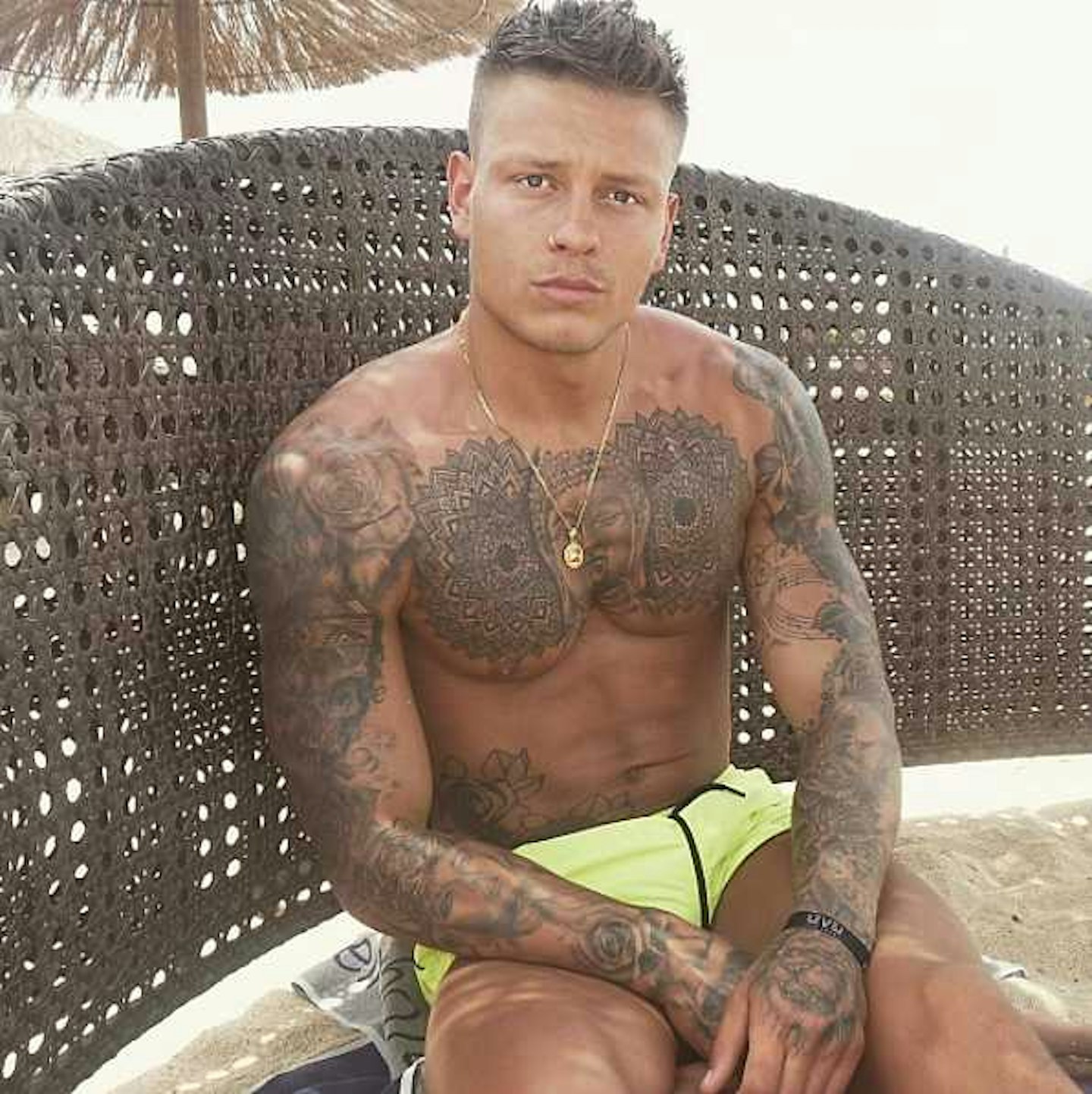 38 of 40
CREDIT: Instagram
Alex Bowen Snapchat username
Snapchat: ab_bowen07Twitter: @ab_bowen07Instagram: @ab_bowen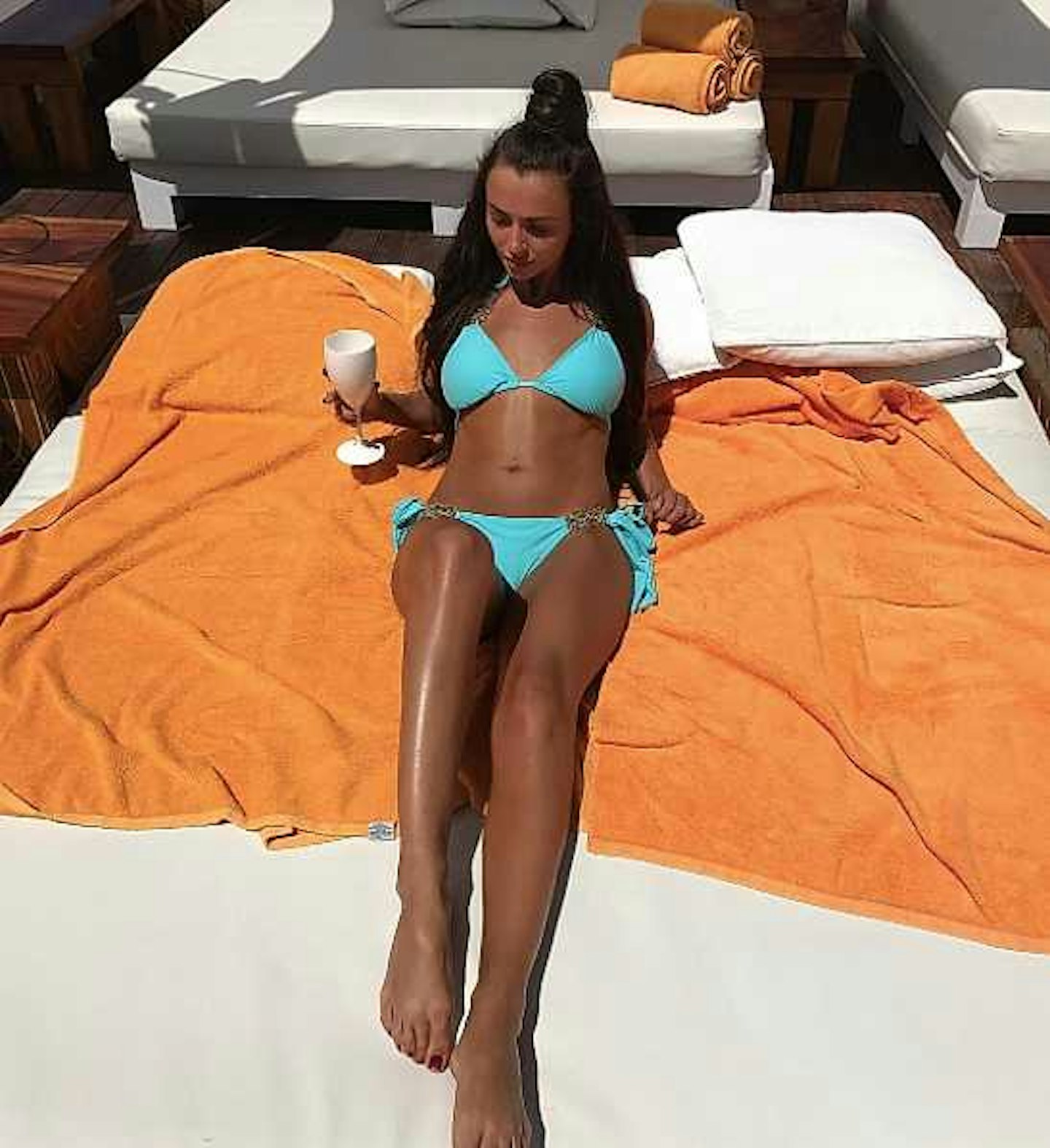 39 of 40
CREDIT: Instagram
Kady McDermott Snapchat username
Snapchat: kadymcdermottxTwitter: @kadymcdermottxInstagram: @kadymcdermott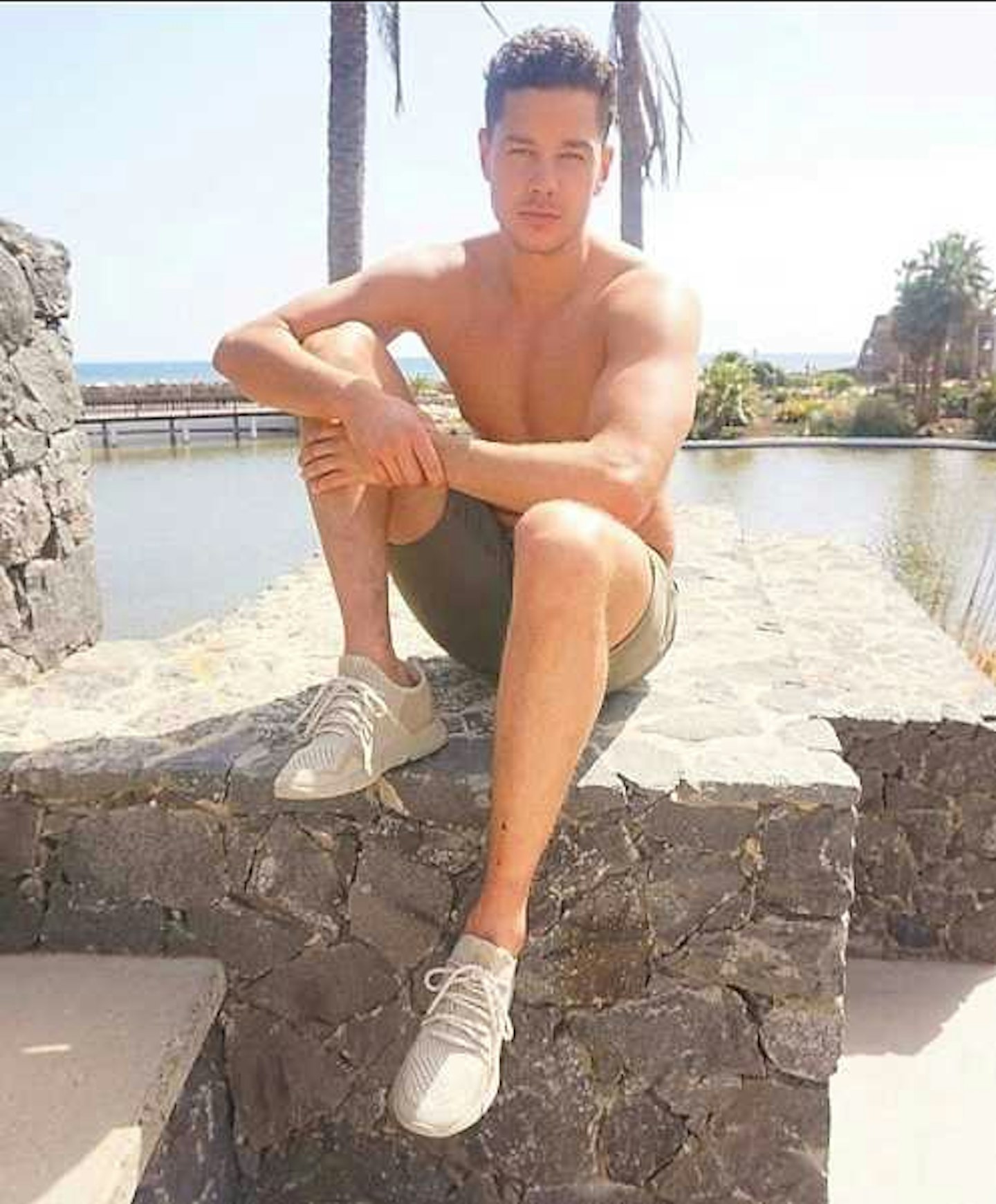 40 of 40
CREDIT: Instagram
Scott Thomas Snapchat username
Snapchat: scottyspecial88Twitter: @scottyspecialInstagram: @scottyspecial