Love Island 2020 star Jess Gale has shared an "unreal" photo of her hair transformation and fans have been left obsessed with her new look.
The reality star shared a glam photo of herself and simply captioned the snap, "Dark side 👀".
Lots of her followers couldn't get over her darker hair colour, with her twin sister Eve Gale saying, "Obsessed with her mermaid waves".
Shaughna Phillips wrote, "Didn't know you could get any better 😍😍😍😍".
Siannise Fudge said, "Obsessed 😍😍😍".
Someone else commented, "Makes me wanna go darker too".
One more added, "Unreal 😍❤️".
Twin sisters Eve and Jess found fame earlier this year when they become the first siblings to take part in Love Island.
Unfortunately they were separated during the first recoupling as Nas Majeed chose to pick Jess, meaning Eve was dumped from the villa.
Check out: the best hair dyes 2020
We may earn a commission for purchases made through our links
A guide to the very best hair dyes for shiny hair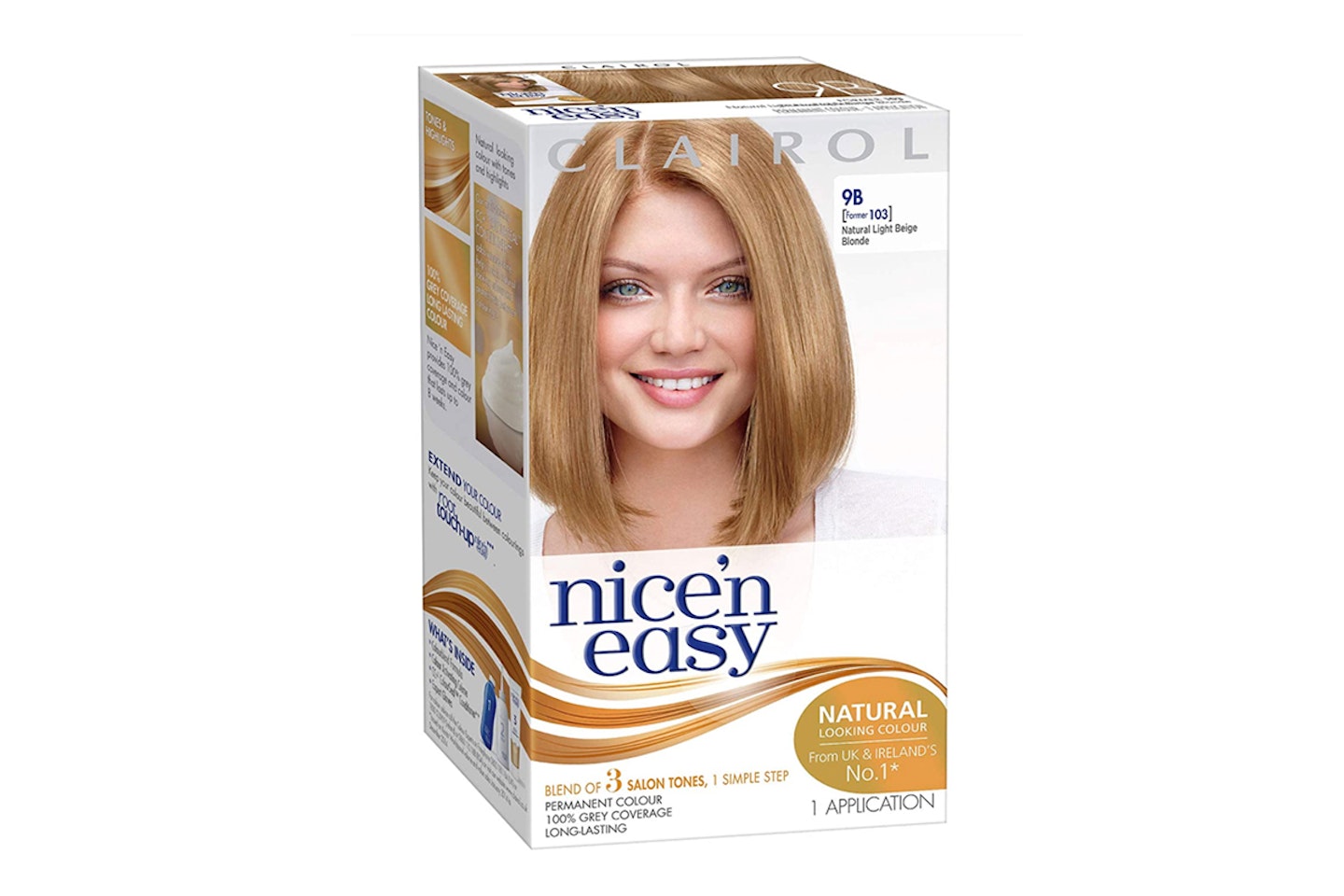 1 of 7
CREDIT: Amazon
Clairol Nice'n Easy Liquid, Natural Looking Permanent Hair Dye,
Nice'n Easy gives a natural blend of tones and highlights for a stunning natural finish. A promising review: "Don't usually go for this one but decided to give it a go. Hadn't coloured my hair for about 5 months so followed the instructions. Left it on about 5 minutes longer than it said. End result a gorgeous light brown colour, unlike some brown dyes that make your hair look almost black. Covered roots and odd grey hair perfectly. Would definitely recommend and will be buying again."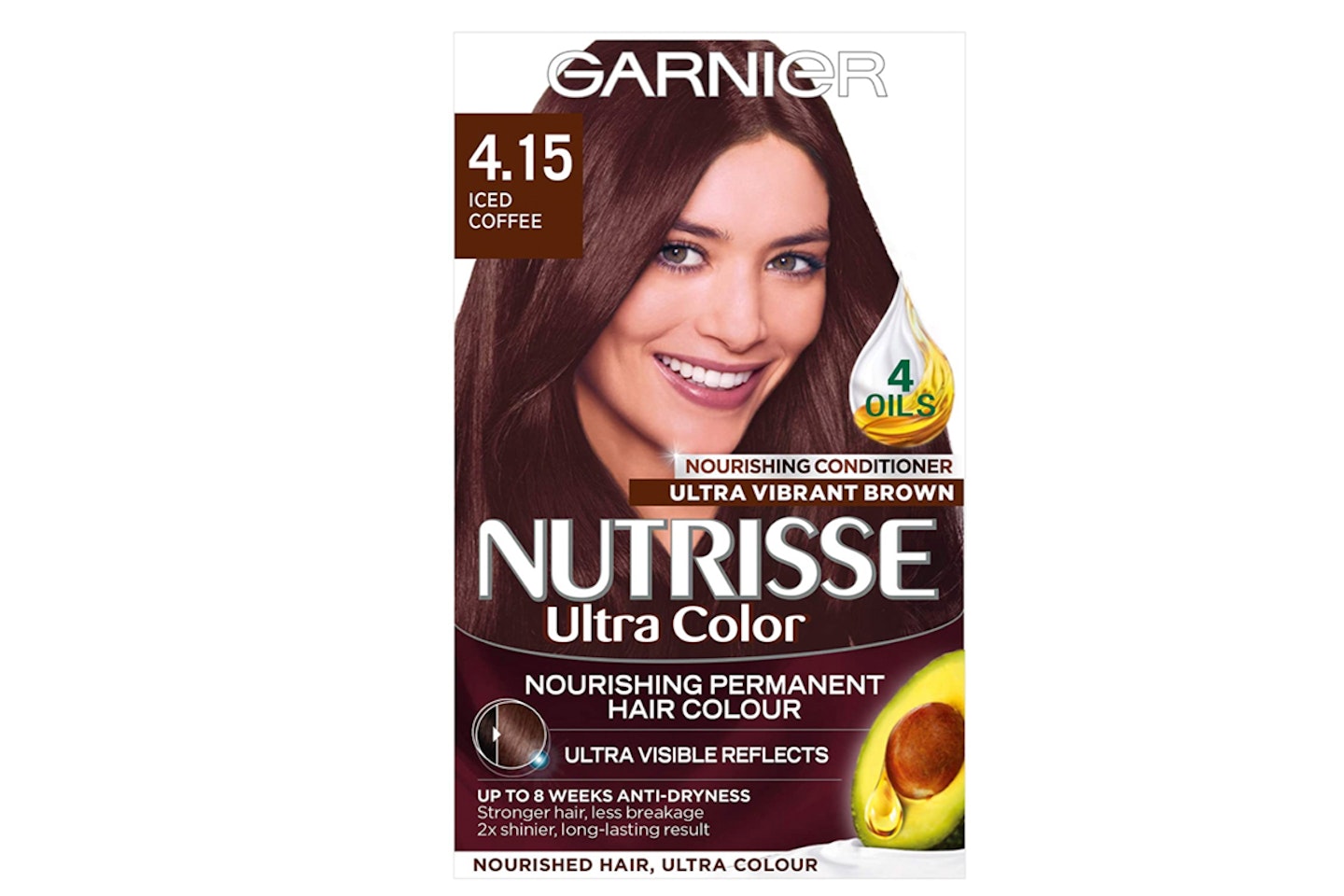 2 of 7
CREDIT: Amazon
Garnier Nutrisse Hair Dye Permanent
A nourishing hair dye which promises 100% grey coverage. It contains four oils to ensure minimal damage. **A promising review: "**After going from bleach blonde to darker, my hair went a horrible orange colour. I thought I'd try this as I really liked the colour. I'm very pleased with the colour result.I'm not keen on the smell but I'm so happy with the colour I'll put up with it."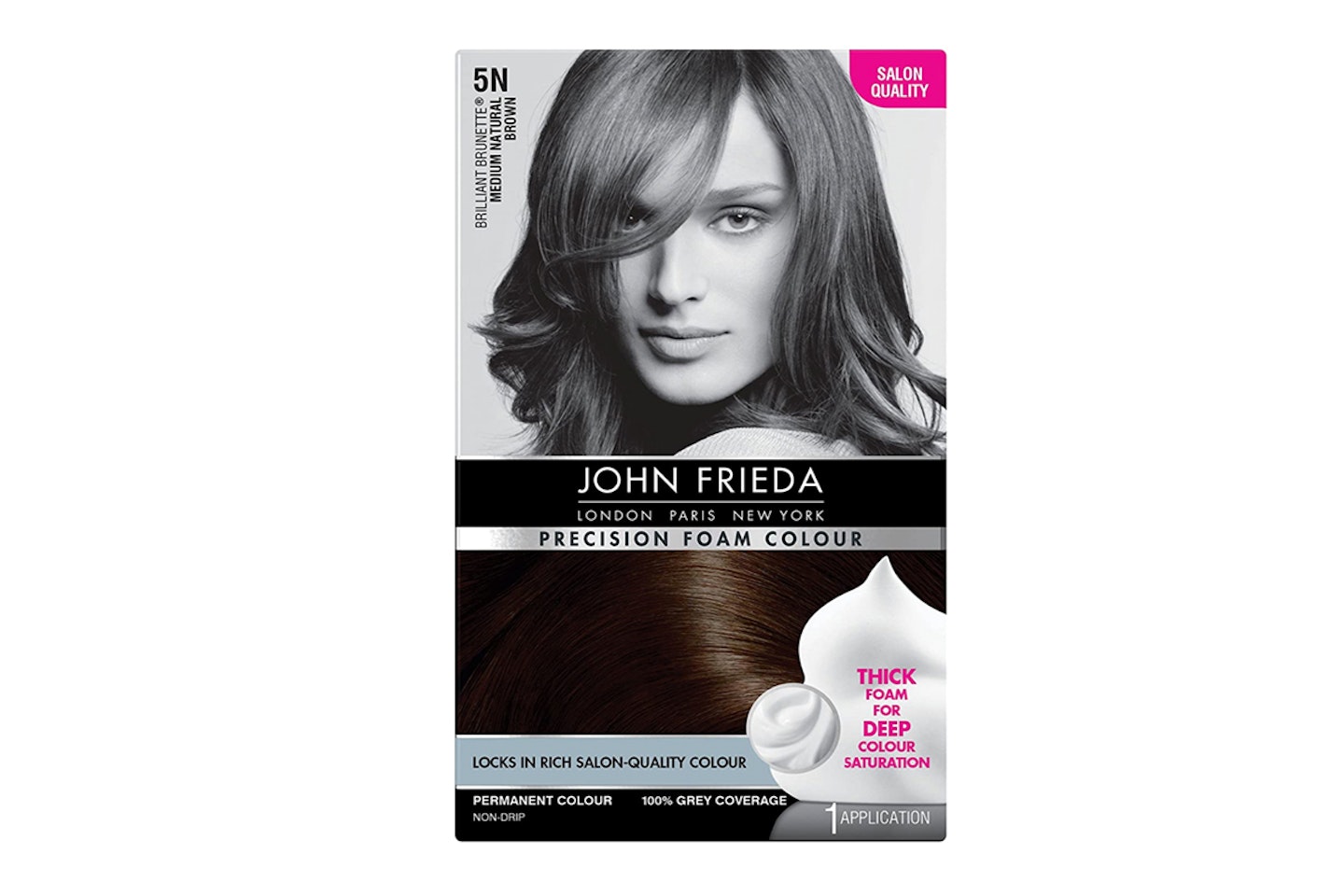 3 of 7
CREDIT: John Frieda
John Frieda Precision Foam Colour Hair Dye
A permanent hair dye with revolutionary, non-drip foam which covers every strand perfectly. It also comes with a nourishing, after-colour conditioner for long-lasting colour. A promising review: "My hair is longer than shoulder length so I did need to order more than one, even if I didn't use all of the second one. Because I was able to do it all myself because of the foam, it was worth paying that little bit extra, to ensure I wasn't going to have any patches anywhere. My hair feels good after using the conditioner that's provider."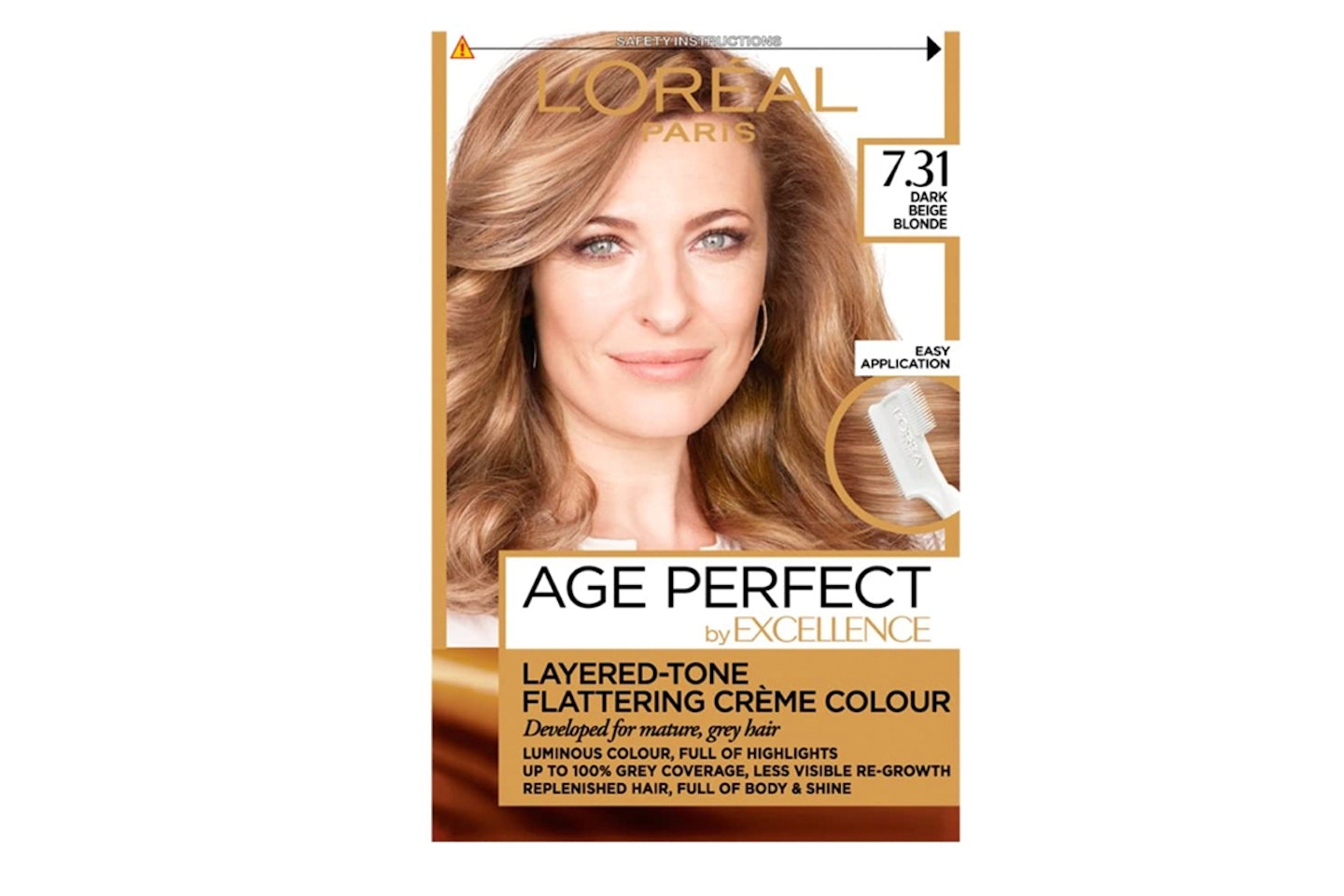 4 of 7
CREDIT: Amazon
L'Oreal Excellence Age Perfect Hair Dye
Enriched with pro-collagen and pro-ceramide for a multidimensional colour, this is perfect for anyone who fancies super natural results. A promising review: "Beautiful shade of hair colour, caring while you colour. Made my hair shiny and manageable after use. One of the best hair colours I have ever used. Will buy again."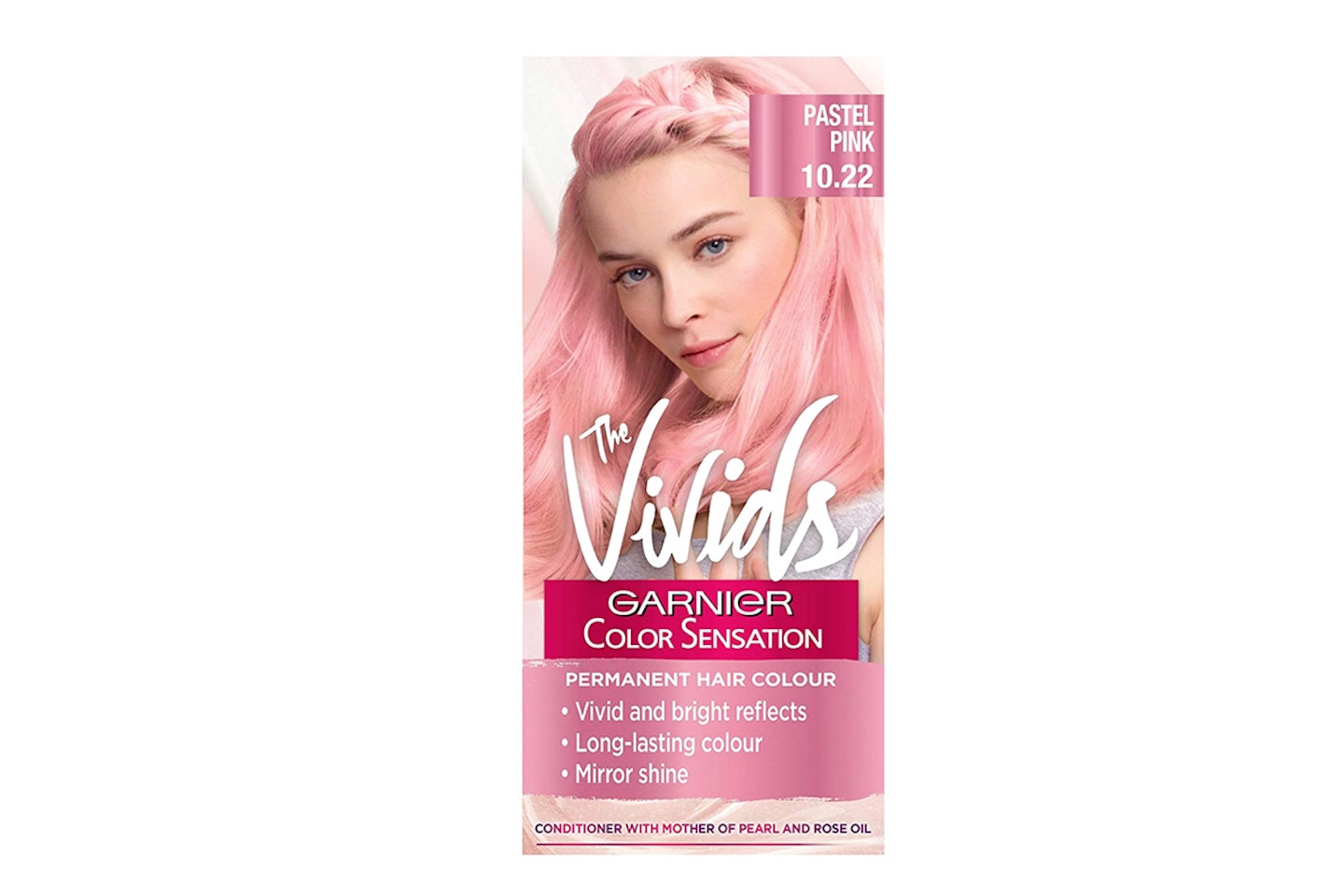 5 of 7
CREDIT: Amazon
Garnier Color Sensation Vivids Hair Dye
A vivd candyfloss pink hair dye which leaves your hair brilliantly shiny. It's After Colour Hair Conditioner is enriched with natural ingredient extracts of Mother-of-pearl and wild rose essence.A promising review: "This is the nicest pink hair colour I've used. It's easy to use. I bought 2 packs because my hair is past my shoulders. I started with my roots and then worked my way round the rest of the hair.I was dubious over how the colour would take after reading reviews. Plus other pink brands have left me purple for a week before rinsing down to pink. Not this time ! I got baby pink first time."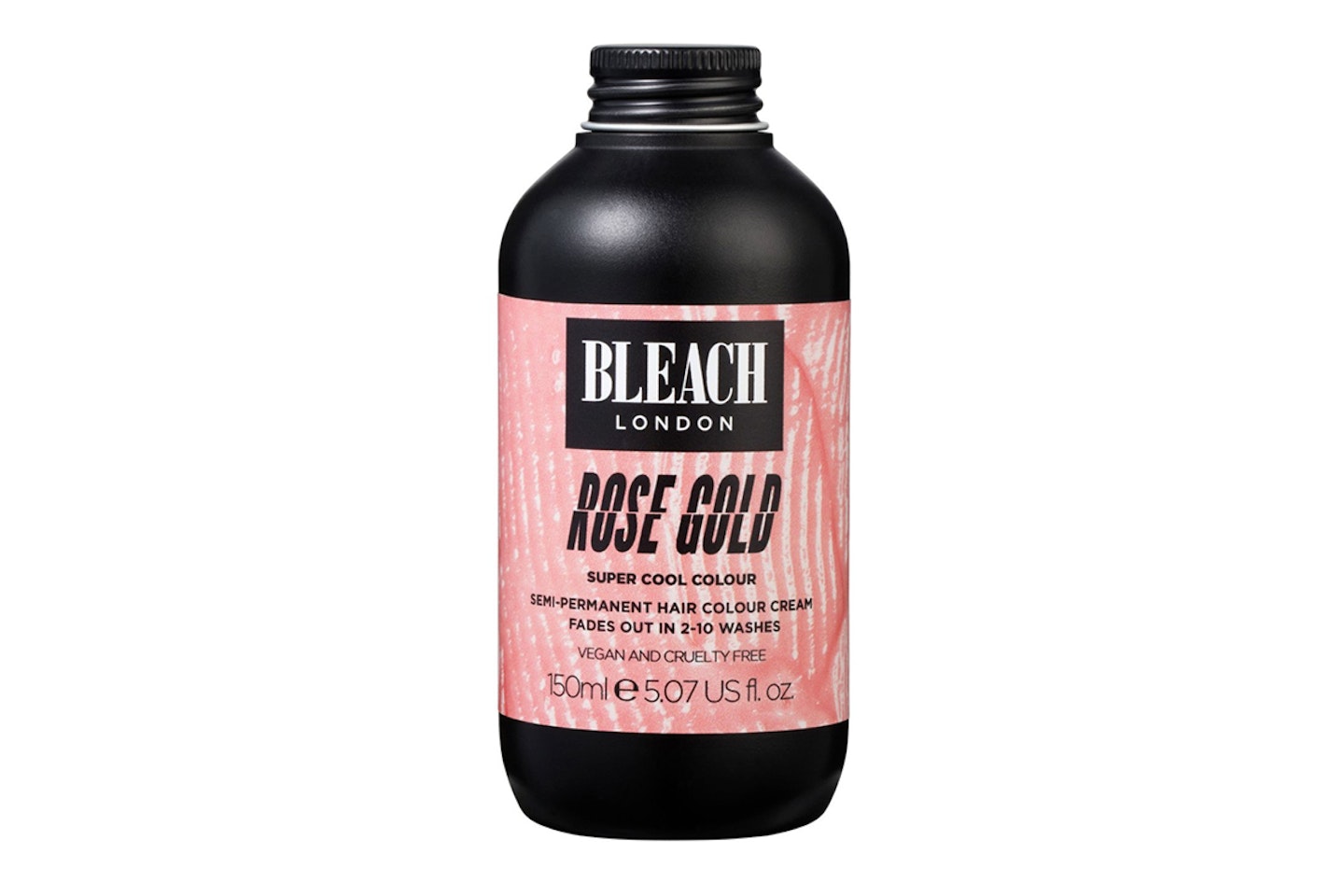 6 of 7
CREDIT: Cult Beauty
Bleach London Super Cool Colour
If you fancy trying something different, we love Bleach London's semi permanent hair dye. Available in 22 perfectly pastel shades, this will last between 2-10 washes. A promising review: "Used slime light for the first time and it's INCREDIBLE! I didn't expect such colour. It's got a completely different texture from the other colours I've used, this a lot more runny. "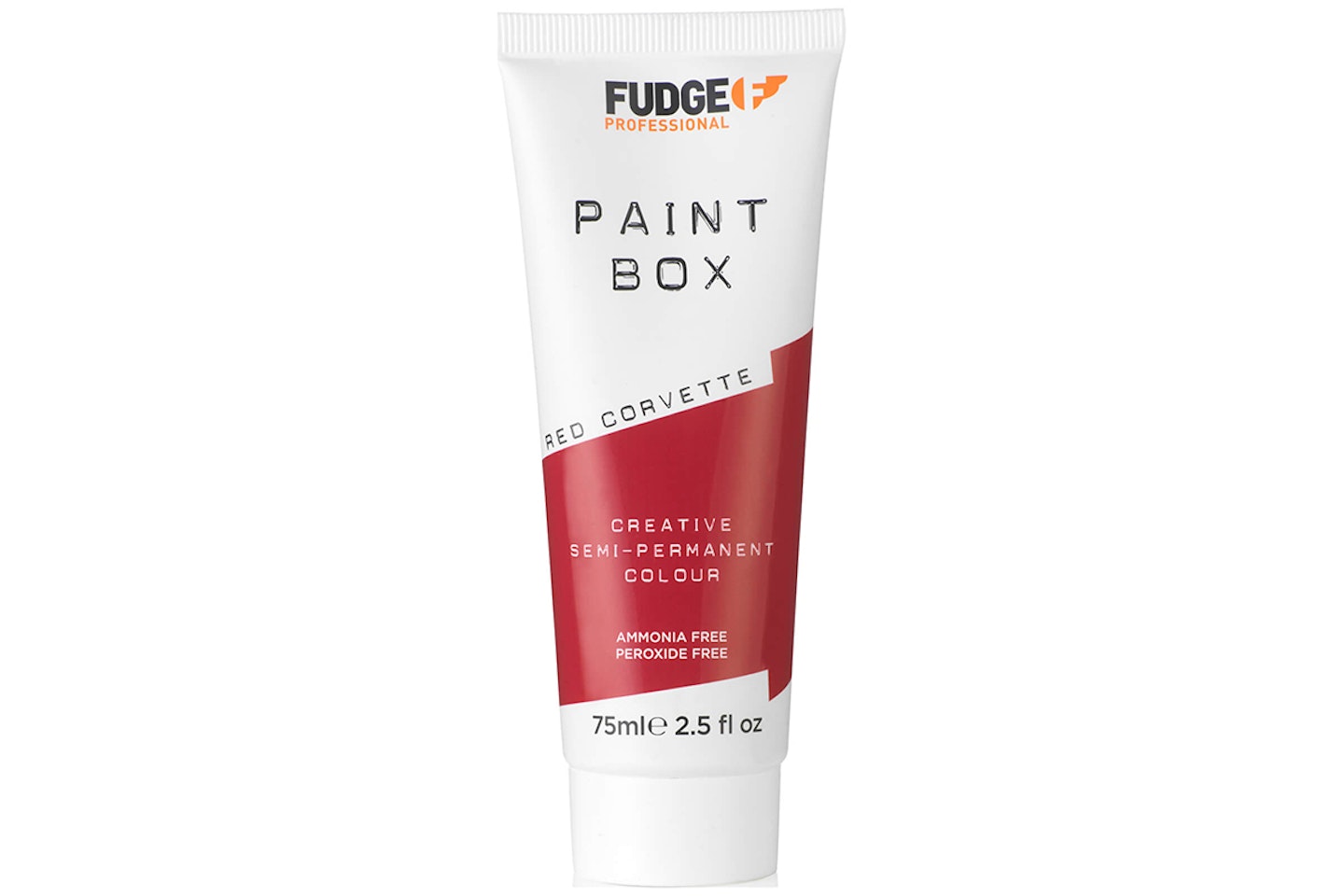 7 of 7
CREDIT: Look Fantastic
Fudge Paintbox Hair Colourant
Change up your style with the Fudge Paintbox Hair Colourant; a semi-permanent hair dye that can be applied alone or with other shades to create a customised look. A promising review: "I left mine on (shade Pink Moon) for two hours rather than following the instructions and ended up with a gorgeous hot pink colour. It wasn't patchy or streaky. Pardon the pun, but I was over the moon with it."
Jess went on to find love with Casa Amor bombshell Ched Uzor and they remained together after they came fourth on the show.
However earlier this month Jess and Ched confirmed they had split during lockdown but insisted they're still on good terms.
"To confirm, myself and Ched have split, we are still good friends and I wish him all the best x.
"Thanks for all the support you have given us since the villa," Jess wrote on Instagram.
WATCH: Love Island's Eve Gale exposes gruelling filming schedule | Love Island Secrets
READ MORE
Love Island: Which couples from all the series' are still together?
Love Island's Scott Thomas shows off body transformation after simple diet switch
Ched hinted that their relationship was struggling due to being apart because of lockdown.
"We came out [of Love Island], as you can imagine we had interviews together up and down.
"We were in London, we were in Manchester. So I spent two weeks with her. Then I came home and then the following Monday we got locked down," he said on Secure The Insecure podcast.
He went on add, "So we haven't seen each other really. We voice note everyday.
"It's just harder. Obviously when you haven't seen somebody you feel like you are not as close."