The villa dumped Zara McDermott and Eyal Booker in an EXPLOSIVE episode of Love Island
In a shock twist, the top couples who viewers chose to save had to select a girl and a guy to leave the villa. Poor Eyal and Zara were the poor souls to get the boot.
Following his fall out with Megan Barton Hanson, Eyal said he was 'disheartened' about the decision but also 'understanding' of why they did it.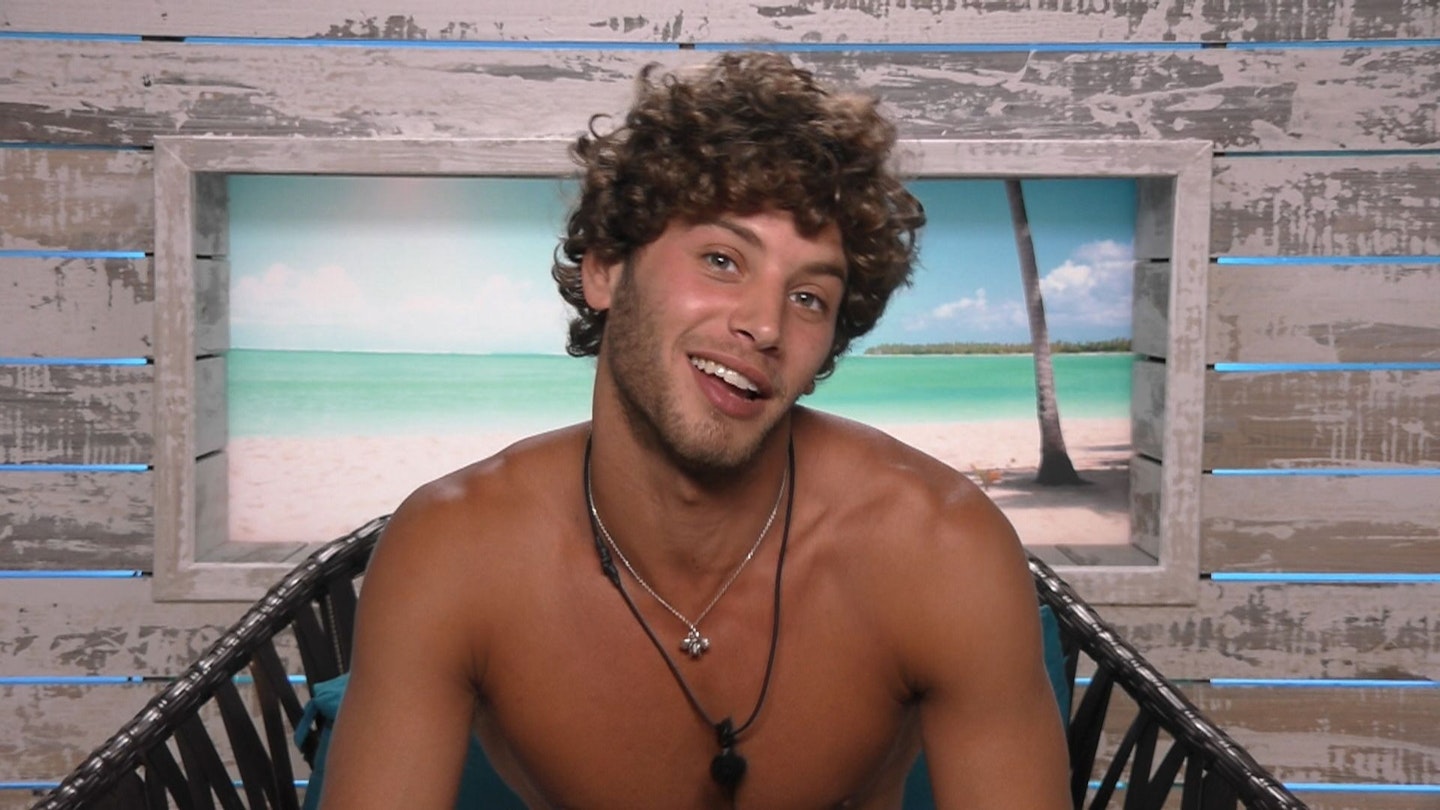 But it looks like he won't be moping around too long, as he has quickly shared plans for a potential music career.
He said: "If I could make music in the way that I want to make music and find my voice and myself then it's a potential – I never say never."
This comes after fans found evidence of his past music videos. So, we could be seeing more of this:
And this:
Errr, we can barely wait.
Speaking about Megan's decision to mug him off in favour of Wes Nelson, Eyal commented: "I think she fancied Wes for a lot longer than she let on, so it would have been the respectable thing to do not to lead me on and just be honest with me.
"You have to guess that someone is playing the game if they say one thing then do another."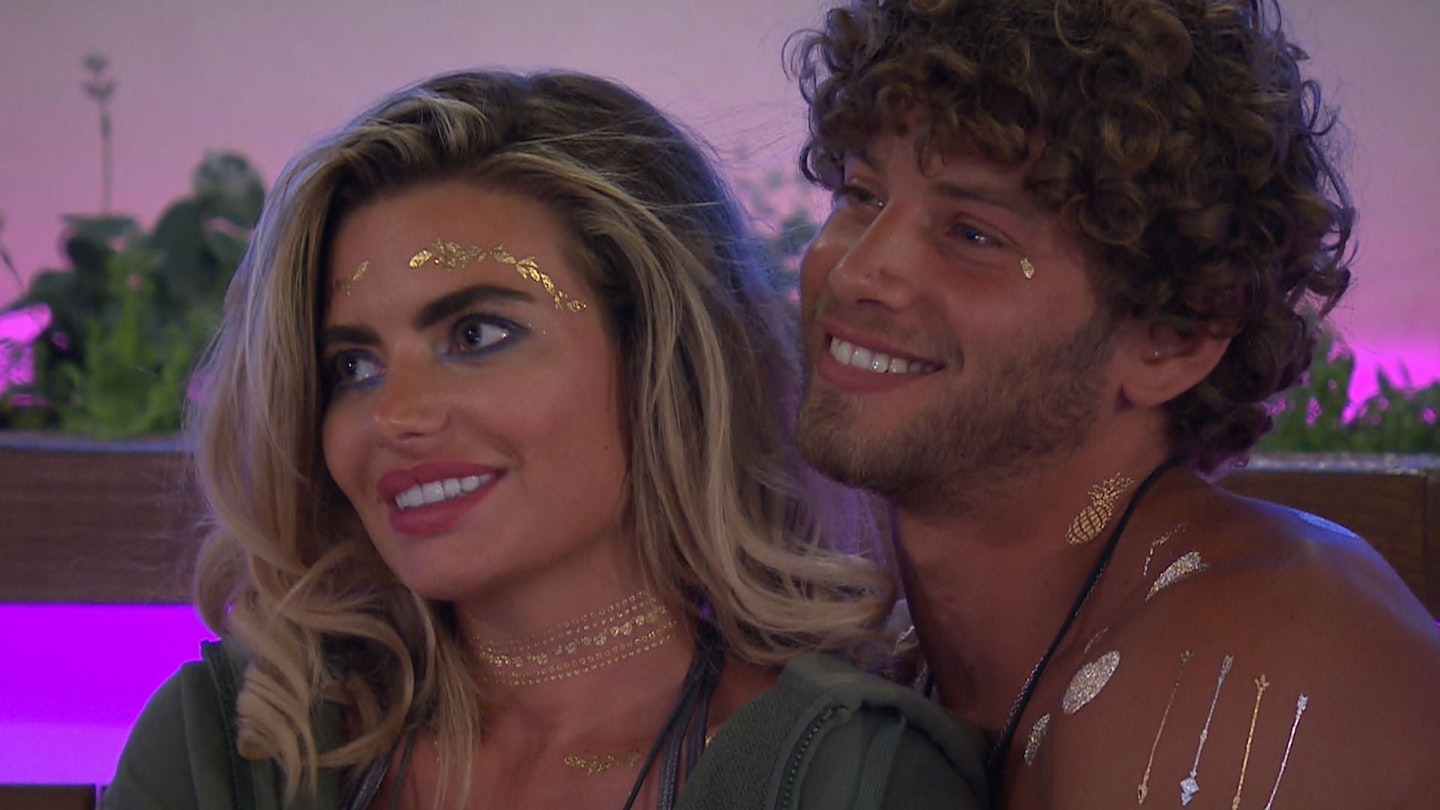 Although he might not have met his match during his time in the villa, he insists that Love Island is the right place to find likeminded girls who like green things and trees.
He said: "Everyone in the villa is different and who's to say that someone else like me wouldn't go on?"
We felt a rollercoaster of emotions while watching Eyal, ever since he ditched Hayley Hughes to re-couple with Megan. Maybe he has regrets about dropping the feisty Liverpudlian?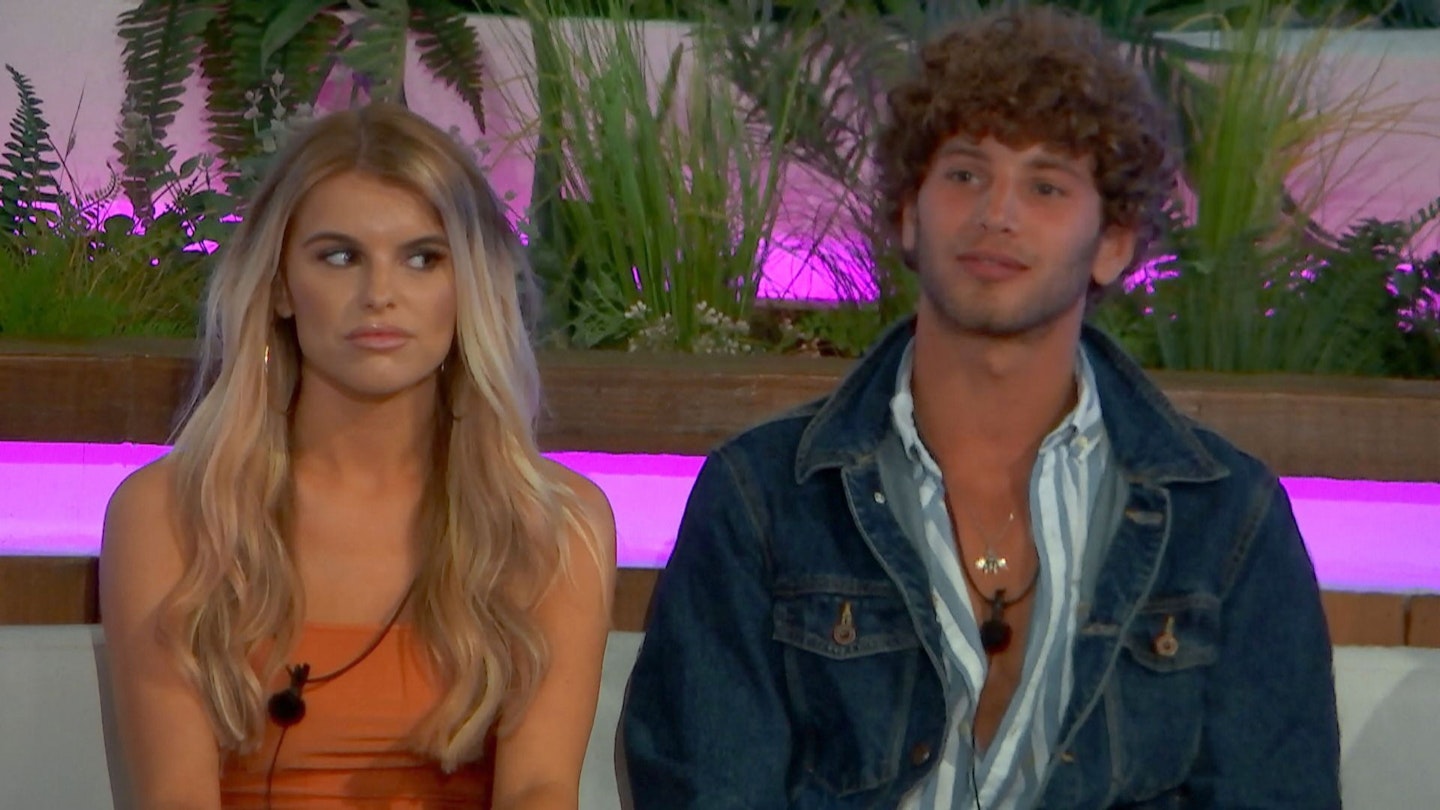 "There is no chance of a reconciliation with Hayley, we are definitely going our own ways."
Well that's that then. We can't wait to hear what new music he crafts int he future (honestly...).
Keep up to date with the muggiest moments so far
CLOSER: Love Island muggiest moments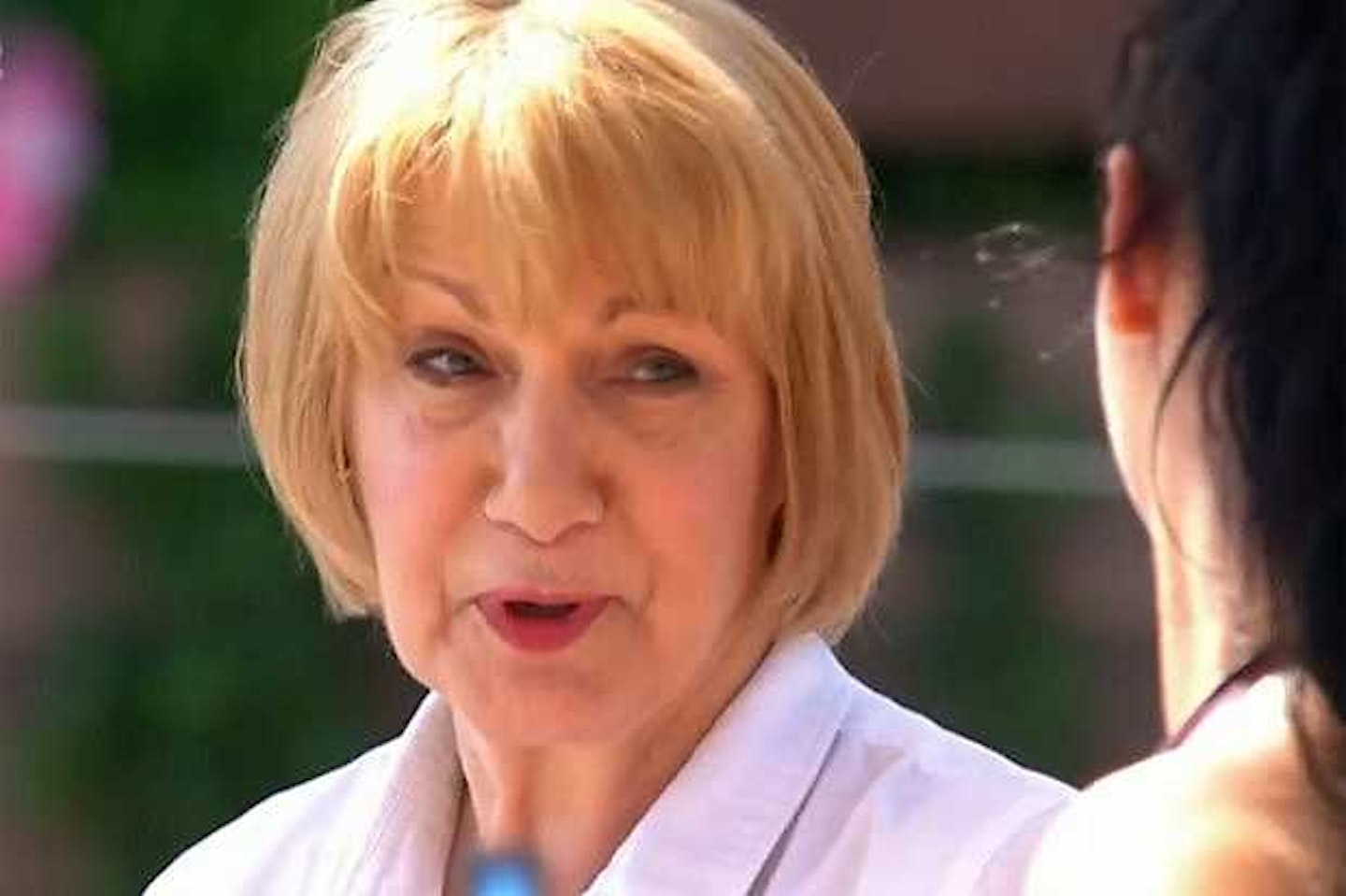 1 of 59
CREDIT: ITV
Alexandra Cane's mum SLAMS Dr Alex in the villa
There wasn't a dry tear in the villa when the contestants family members dropped by for parents day, but the stand out star of the show was Alexandra's mum, Janice.She had a thing or two to say to Dr Alex George about the way he's treated her daughter and viewers became obsessed with Janice and her SASSY remarks.The first thing she said was: "Oh Alex I don't know what show you thought you were coming on."Awkward!She then said: "When you recoupled and you seemed to expect her to be grateful, and you, I think, made some comment 'what's the matter with her, why she's so grumpy?'"What did you expect a girl to feel like after she'd been rejected. I thought 'hey young man, I'll have words with you!"However, her ultimate burn was when she delivered the line: "You're not nearly as red in the flesh as it sometimes comes across on TV."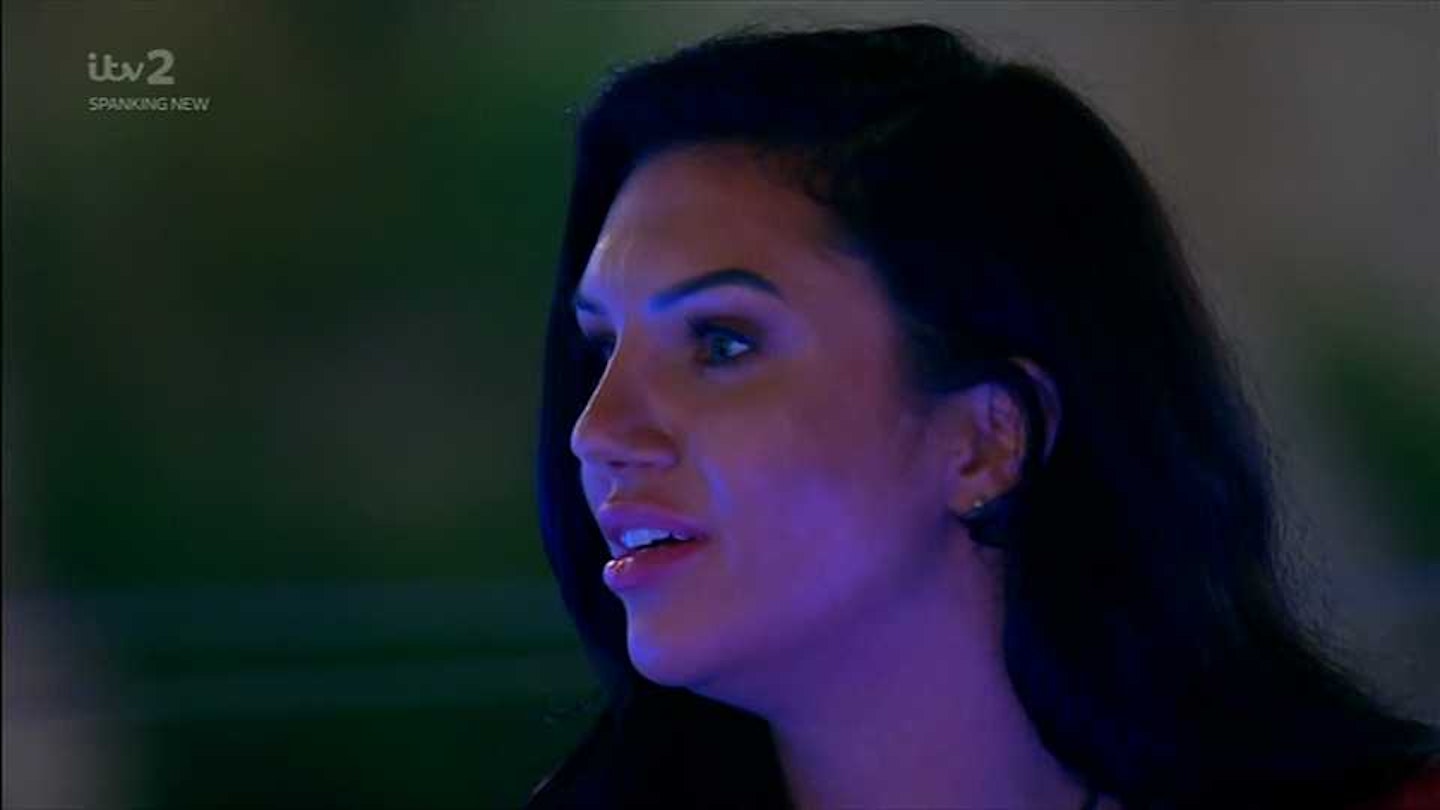 2 of 59
CREDIT: ITV
Dr Alex cruelly DUMPS Alexandra
Alex pulled Alexandra aside for a 'chat' which ended with him dumping her because she 'wants different things'. She was NOT happy and accused him of stringing her along.Alexandra said: "I think you're trying to come across as this super nice guy who knows what they want, you haven't been honest with me."She added: "I think you've led me along this path when I think you've been lying the whole time."And she ended with the SASSIEST line: "I think you're pathetic, you've wasted my time and you've wasted your own. Shame on you."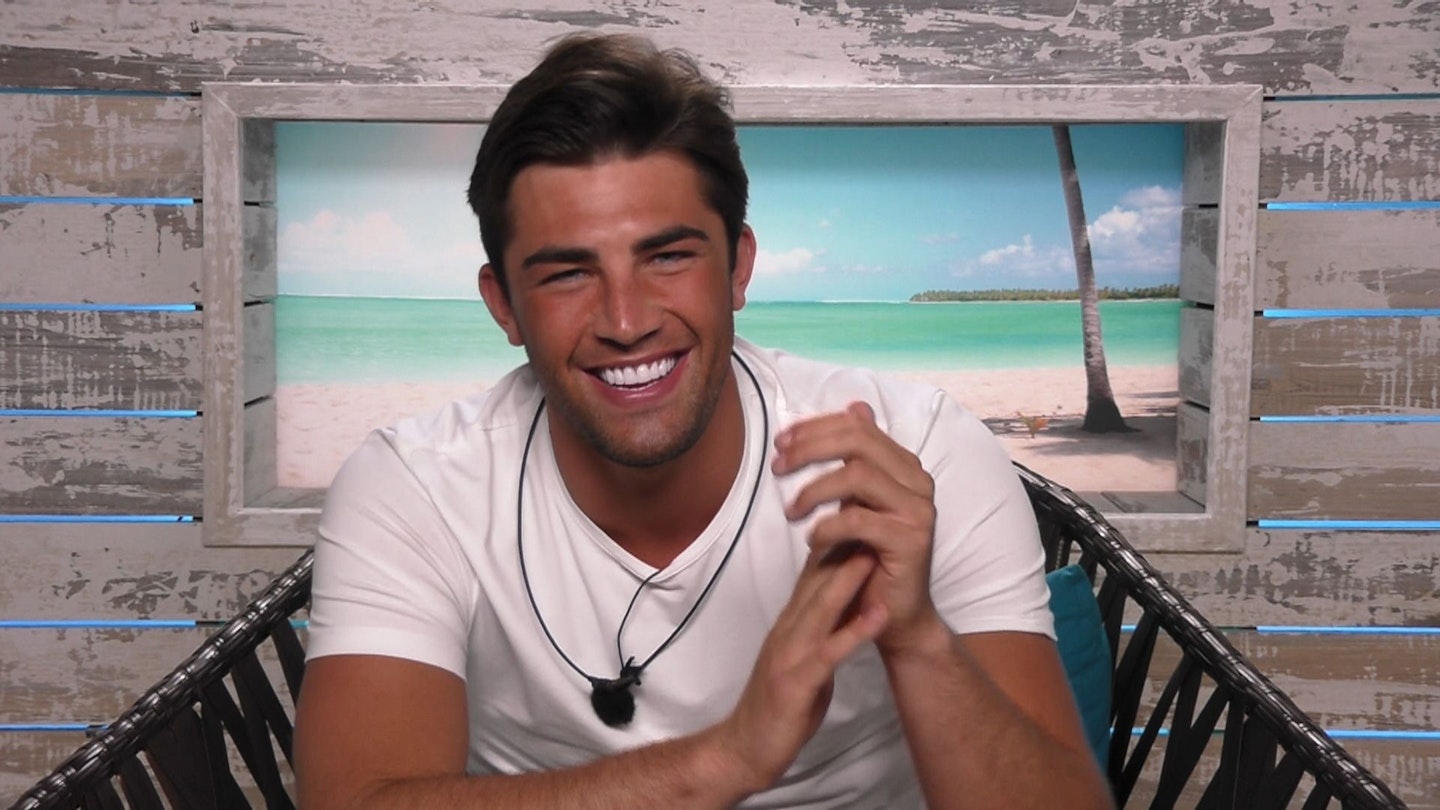 3 of 59
CREDIT: ITV
Jack Fincham's sassy remark to Dani Dyer
No one could quite get over Jack Fincham's hilarious comment to Dani Dyer mid row.It all happened shortly after that lie detector test while they were in bed, Dani told her boyfriend: "I'm going home tomorrow so you can carry on with your journey."Jack, being sarcastic as ever, replied and said: "What? What time's your flight tomorrow?"Oh Jack!Luckily, the pair kissed and made up and seem to be well and truly over it, even after they discovered Jack's brother told a magazine that Dani isn't his "normal type" during a task.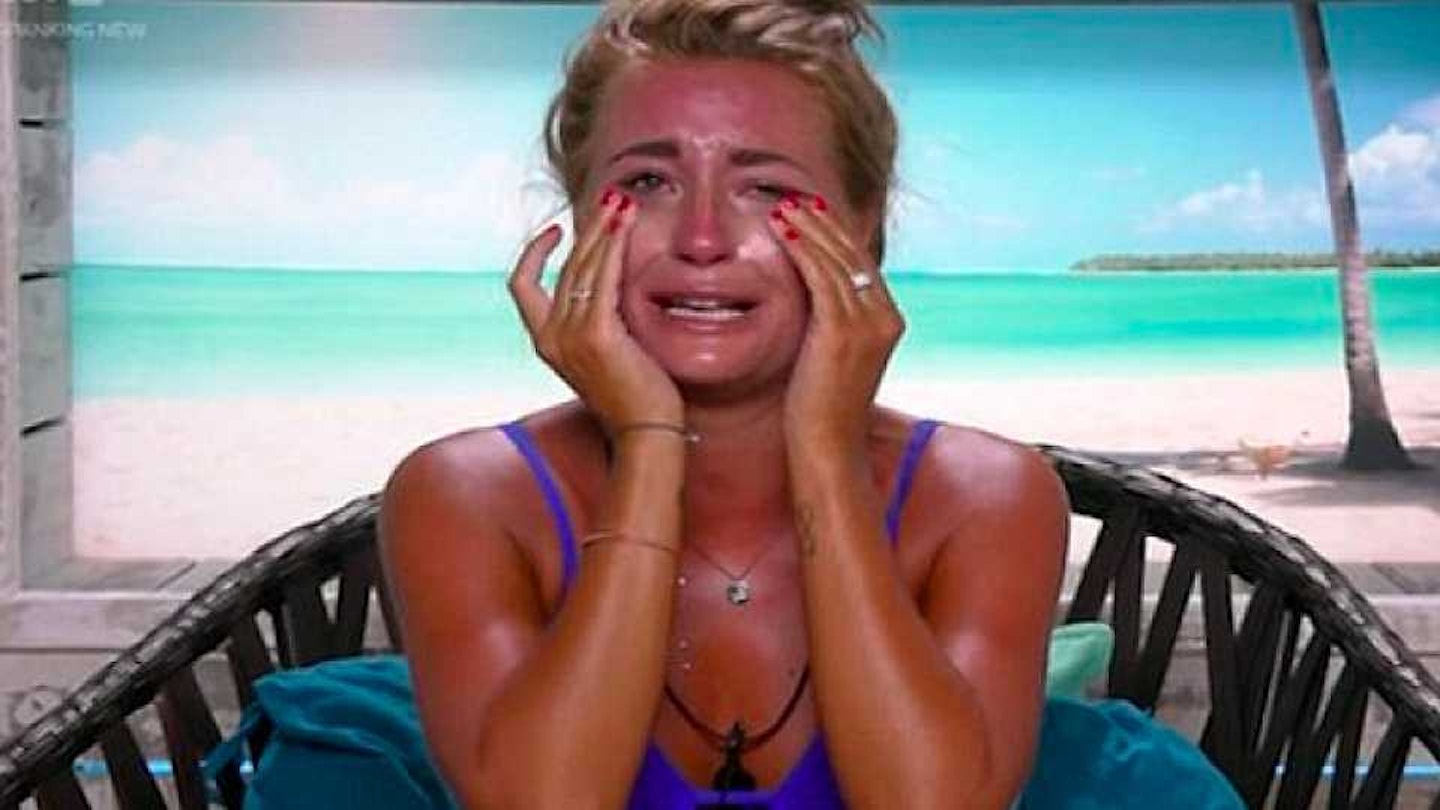 4 of 59
CREDIT: ITV
Dani Dyer and Jack Fincham over following 'fixed' lie detector test?
The producers really rocked the Love Island villa when the guys got a grilling from their other halves while strapped to a questionable lie detector.In perhaps the most dramatic episode of the series, all the couples took a hit as not one of the guys answered truthfully to every question asked.However it was Jack's answers to Dani's question that left everyone wondering whether it's all over for the couple who have been completely inseparable since day one. After Jack said he wouldn't be tempted by other girls outside the villa, the lie detector said he was lying!After a heated argument around the firepit, Dani stormed out and Jack muttered "pathetic" under his breath.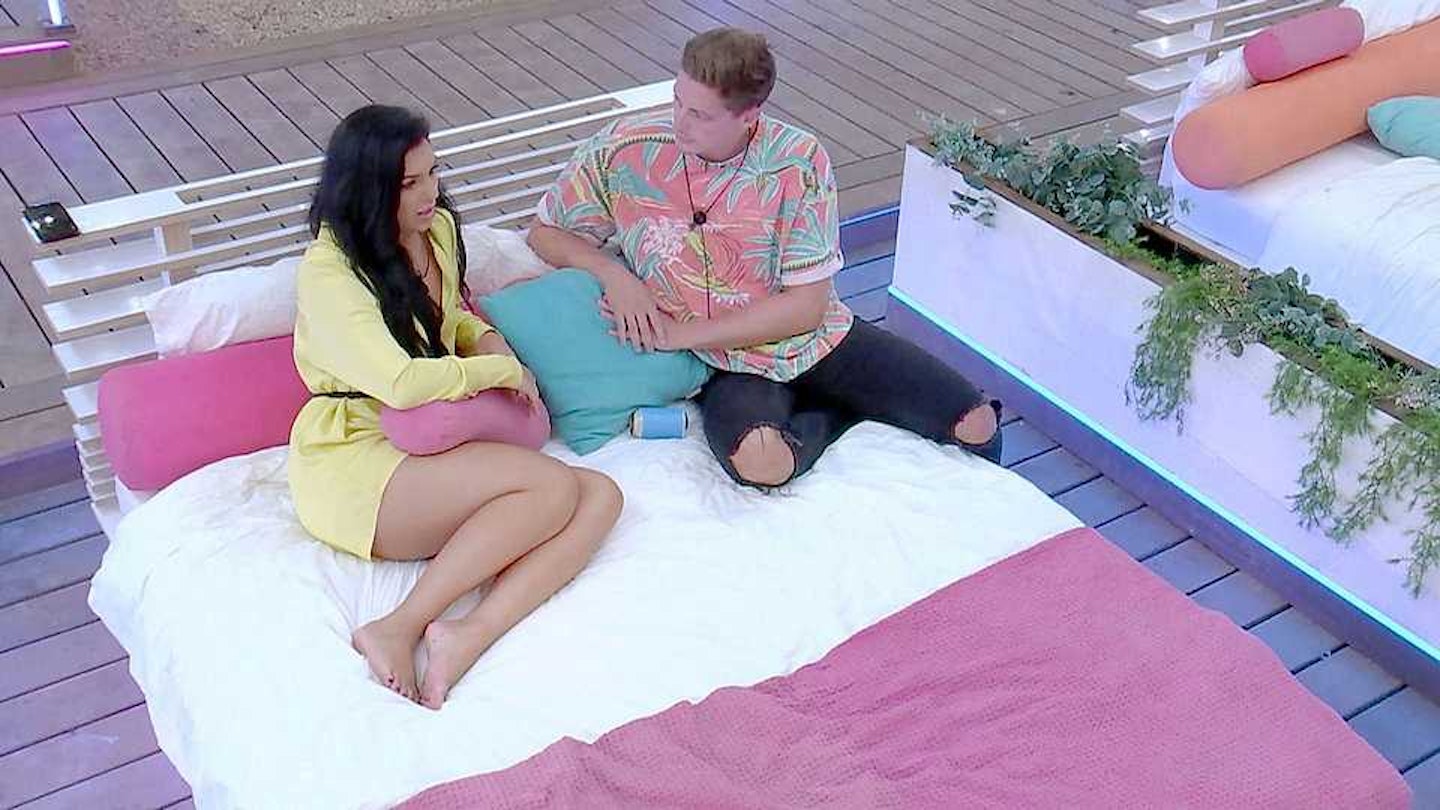 5 of 59
CREDIT: ITV
Fans furious as Dr Alex sticks Alexandra Cane's hand on his penis
Alexandra Cane and Dr Alex George seem to be back on track after a week of romantic ups and downs, and things are hotting up in the downstairs department. On last night's episode, Alexandra woke up positively giddy, telling the girls: "He grabbed my hands, opening his shorts and put my hand down there. I didn't stay down there for very long." As expected, viewers were cringing on twitter. No one seemed to be able to see Alex's sexy side, tweeting, "nah watching Alex kiss is like watching ur parents kiss." Fans were also questioning the way in which Alex reportedly "grabbed" Alexandra's hand.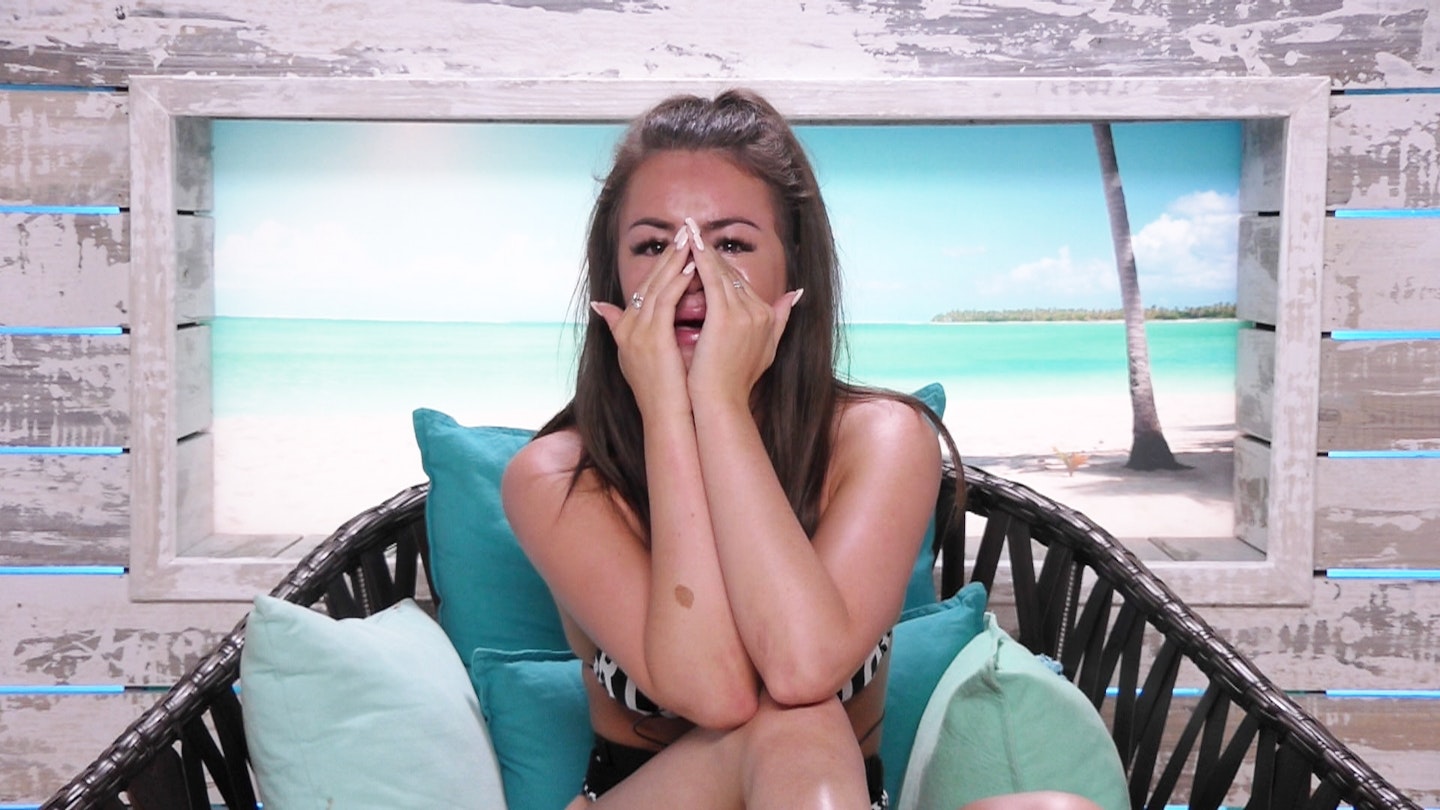 6 of 59
CREDIT: ITV
Stephanie Lam in tears after being mugged off by Jack
Love Island newcomer Stephanie Lam burst into tears on last night's show, feeling 'mugged off' by the other islanders, in particular Jack Fowler.Jack's eyes wandered off and landed on new surfer girl Laura Crane, culminating in the pair sharing a sneaky kiss on the day beds. And Stephanie was fuming.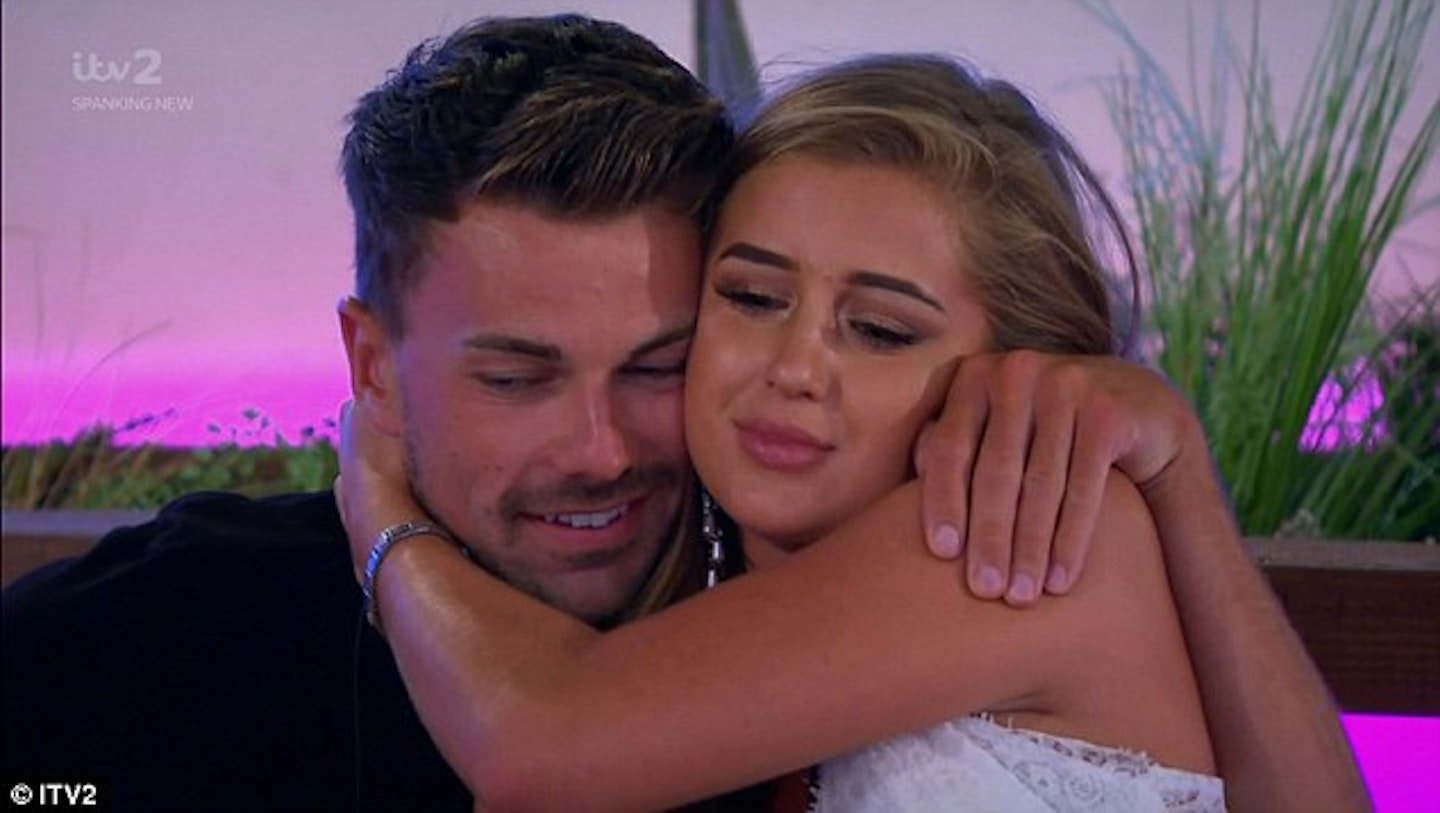 7 of 59
Georgia Steel and Sam Bird 'quit' the show
Has Georgia Steel finally proved that she IS loyal? Sam Bird and Georgia Steel have quit Love Island. Their surprise decision comes just days after they decided to split as a couple but remain in the villa and recouple, most probably with one of the fit newbies who joined the show. The couple's choice to walk out of the villa door comes just two weeks before the Love Island winner will be declared and stalk off into the sunset with a cool £50,000.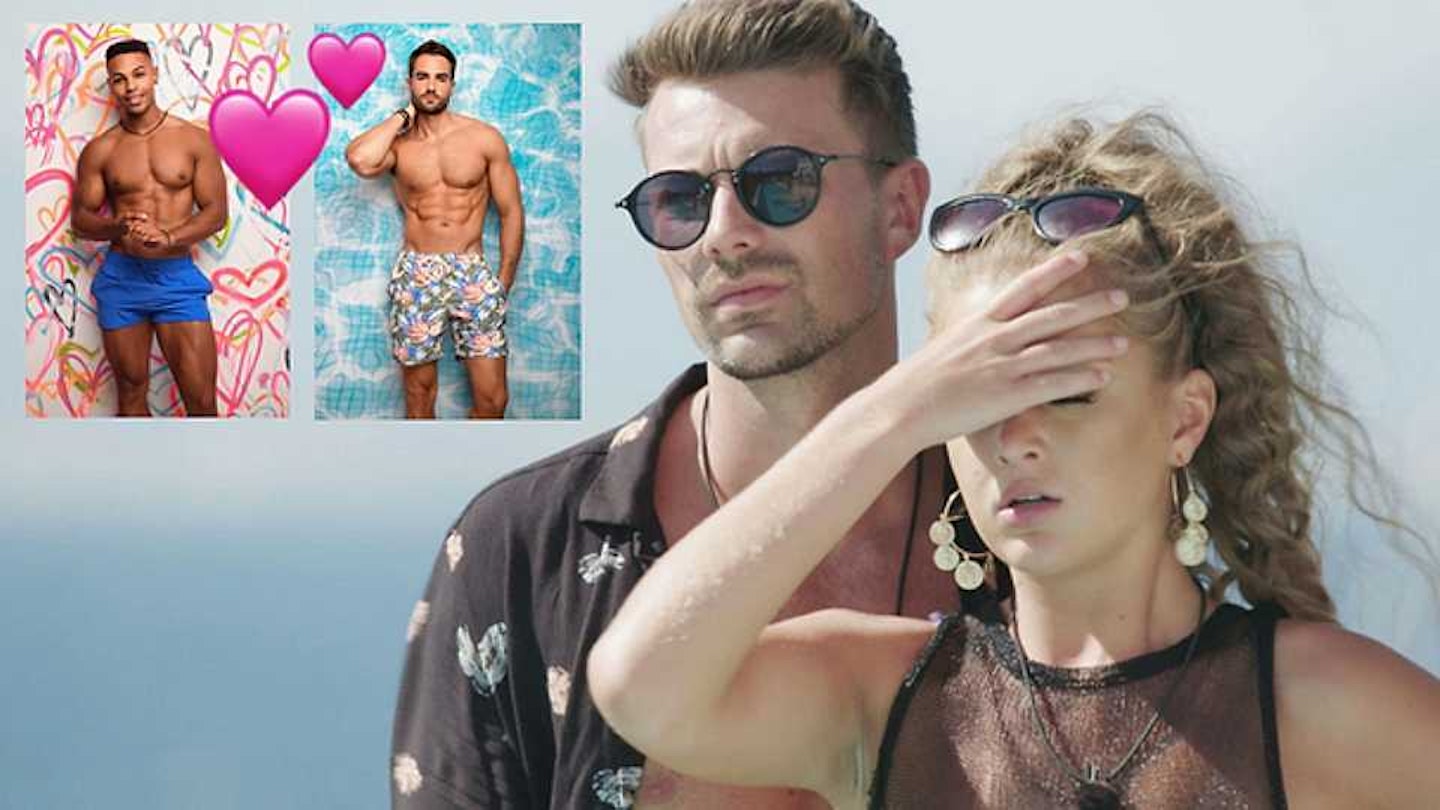 8 of 59
'Loyal' Georgia Steel cracks on with new Love Island hunks moments after splitting with Sam Bird
After host Caroline Flack gave Georgia and Sam an ultimatum: leave the island together as a couple, or split up and stay, the couple shocked the villa by deciding to stay in the villa as singletons. The newly single pair were then thrust into dates with four HOT HOT HOT newcomers: Josh Mair, Laura Crane, Stephanie Lam and Paul Knops. And it's safe to say Georgia's head was definitely turned by newbie Josh, as they joked about how many kids they would have and what to call them. While Sam showed interest in his dates too, he seemed to remain loyal. Will Georgia end up leaving him in the lurch?
9 of 59
CREDIT: Shutterstock
Georgia still not over Josh?
In case we needed any further proof that Georgia is still a bit touchy about the whole 'Josh chose Kazimir' thing, last night's challenge provided us with it. As couples were asked to rank their 'loyalty' Georgia used it as an opportunity to remind Josh of his previous behaviour. She was FURIOUS to find see the the public actually found her to be the disloyal one. Ooo, errr.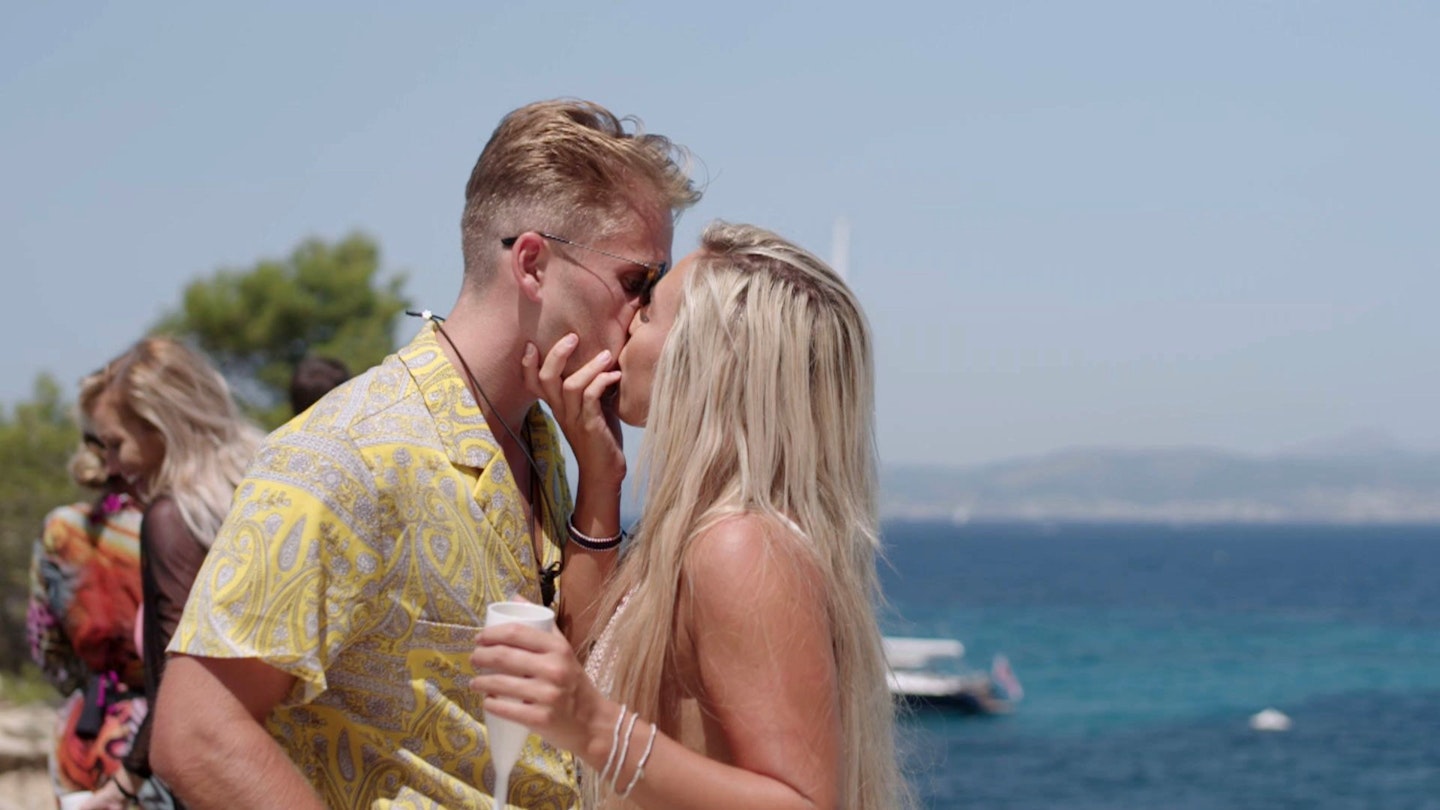 10 of 59
CREDIT: Shutterstock
Charlie and Ellie DUMPED
Less than two days after Charlie asked Ellie to be his girlfriend, the pair were voted off the island by viewers. It didn't help that they got into an argument just hours after making things official - are they legit? Ellie had also just found out about Charlie's millions before the shock eviction, so we think she left the villa in good spirits.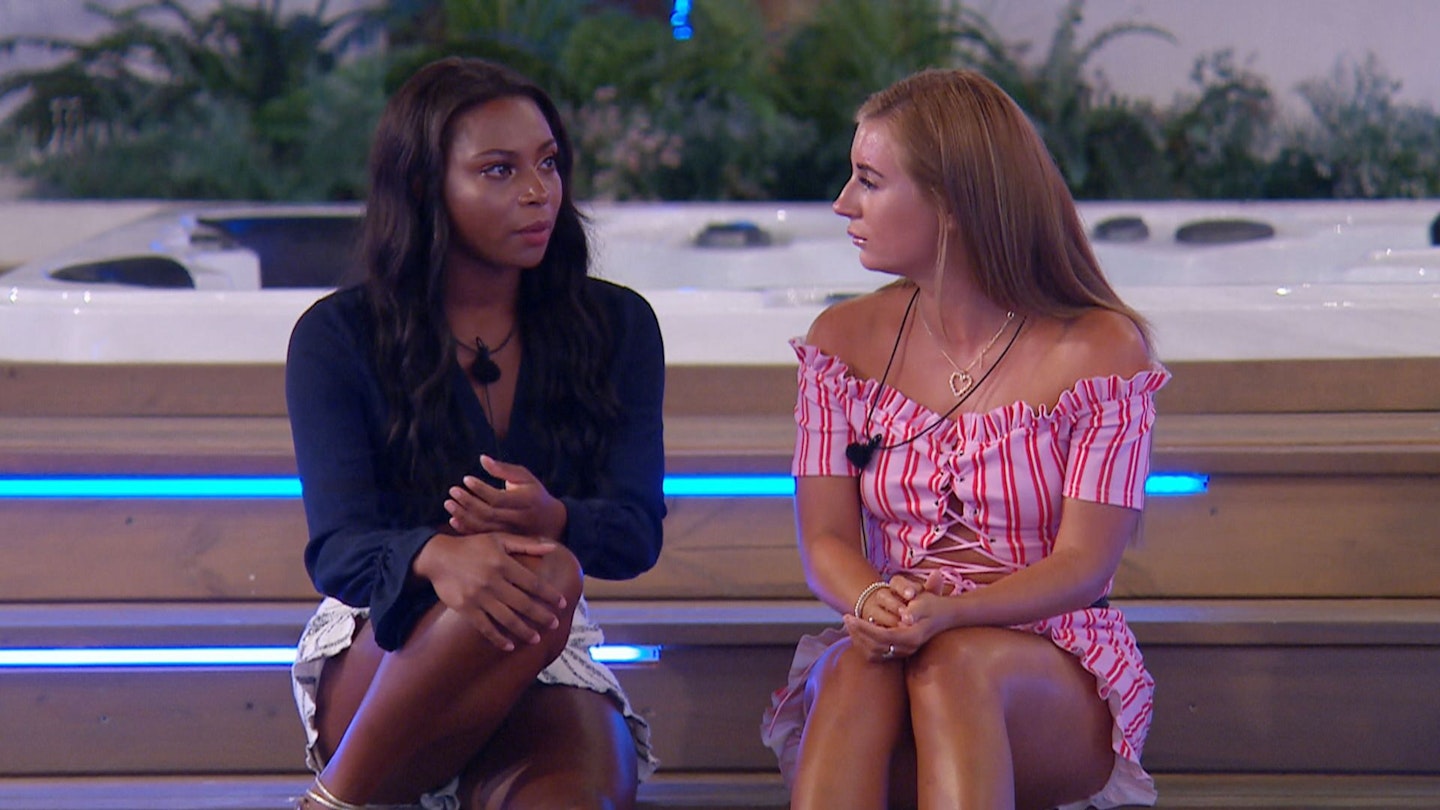 11 of 59
Samira LEAVES the villa
During an emotional chat with best friend Dani, Samira explained that she wasn't feeling herself since Frankie left. She said it was hard to watch all her best mates moving on while she can't continue without Frankie. After sleeping on it, Samira decided to leave the villa to 'go and get' Frankie. Awww, we were big fans of Sam and hope she finds what she's looking for.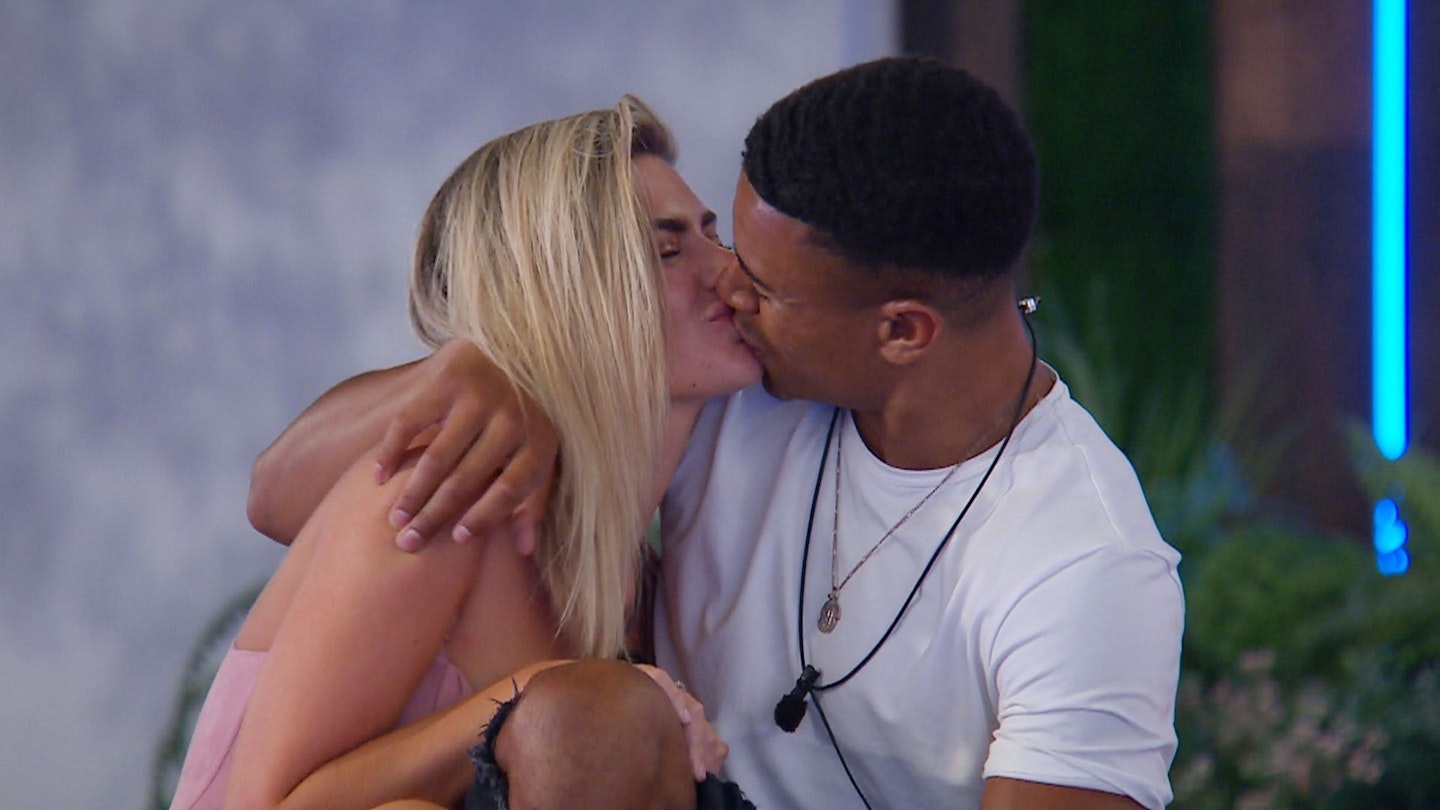 12 of 59
CREDIT: Shutterstock
Megan romps Wes while wearing Eyal's jumper
Megan and Wes have been 'doing bits' for a while, so we can only imagine their joy when they finally got to spend the night together in the Hideaway. But Megan proved her 'muggy' title by getting jiggy between the sheets with Wes while wearing Eyal's jumper in the same bed she romped him in. OUCH.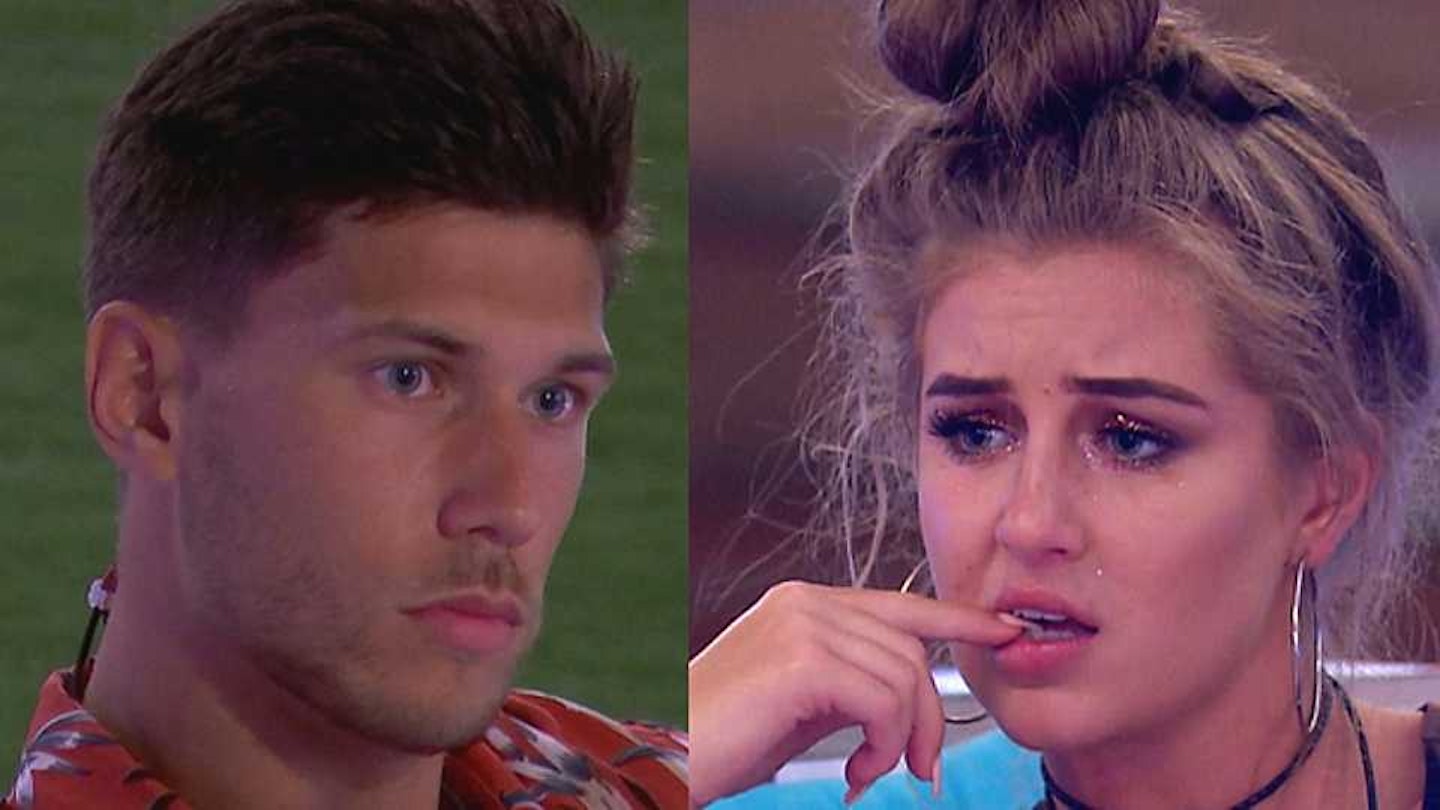 13 of 59
CREDIT: Shutterstock
The Kiss
Georgia sent ripples through the villa after kissing best mate Laura's fella, Jack. Jack said Georgia pulled him in for the snog but Georgia insisted it was a mutual thing. WE know the truth (she totally did go for it), but the islanders had decide what happened based on who they believed. Cue arguments, barefaced lies, tears and plentiful profanities. In the end, Laura decided to call it a day with Jack to save herself the heartbreak. However, when she asked if they could give it another go the following evening, Jack rejected her. Meanwhile, Georgia is low on friends in the villa RN. Eek.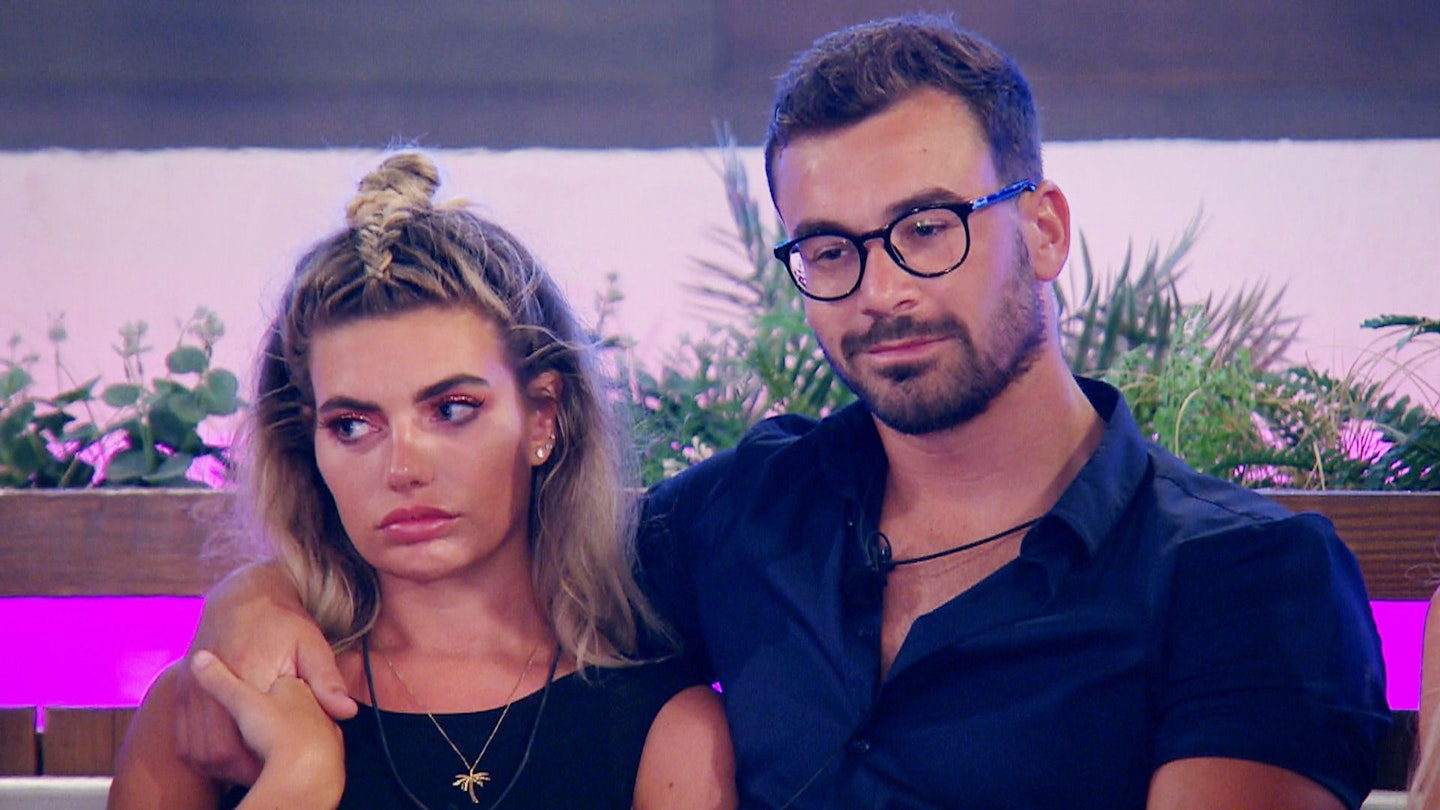 14 of 59
CREDIT: Shutterstock
Wes splits up Megan and Alex, while Georgia sends Adam home
It was a shock re-coupling which saw FOUR contestants sent home. Singletons Wes and Georgia had to pick someone to couple up with from the six other contestants with the lowest number of public votes. Much to fans' bewilderment, Wes picked Muggy Megan and Georgia chose Sam. This meant that ultimate love rat Adam and Meg's other half bespectacled Aex had to go home, along with Darylle and Ellie.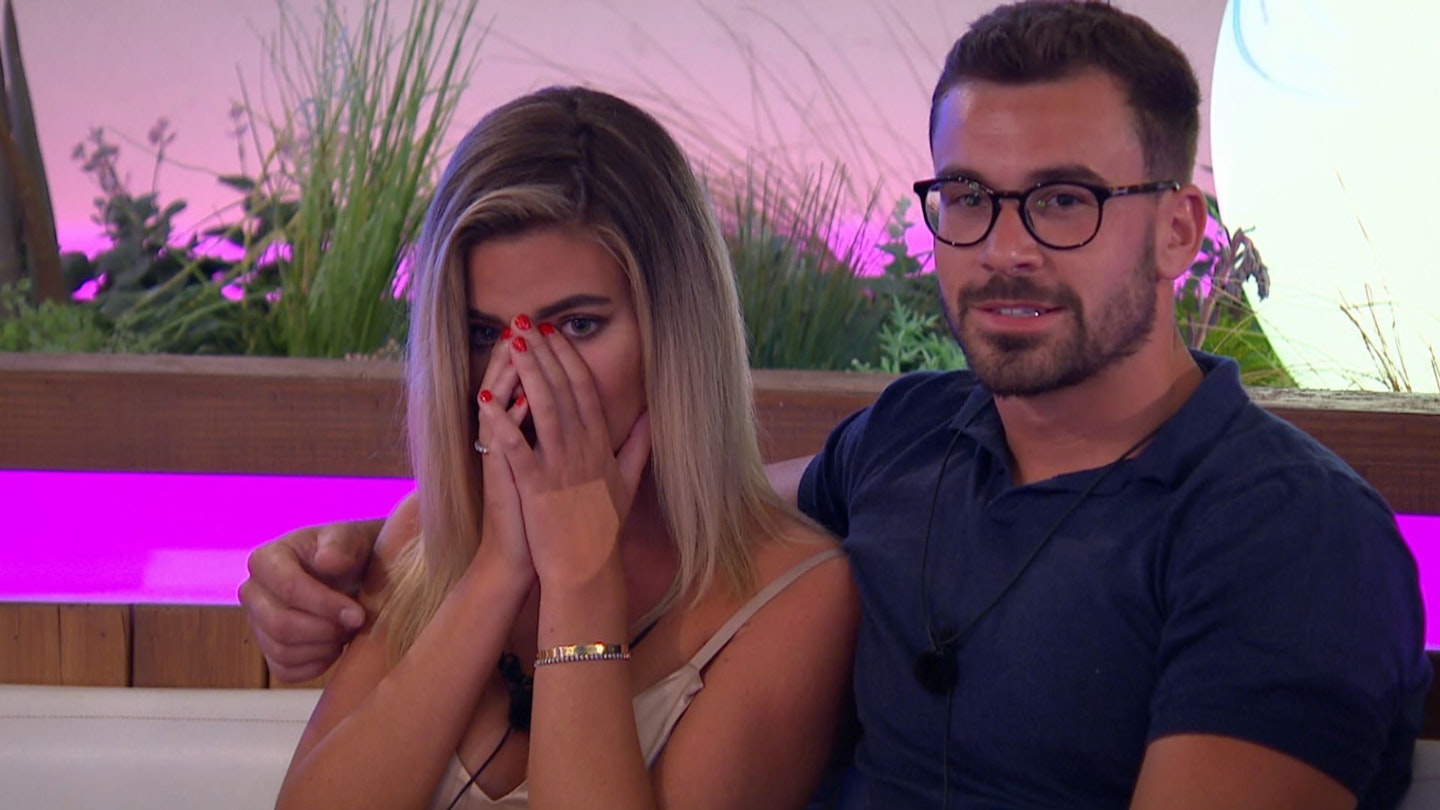 15 of 59
CREDIT: ITV
RE-COUPLING BONANZA
Who didn't get mugged off in this re-coupling? Wes was left single and forlorn when he realised Megan chose new boy Alex, MUCH to the delight of Laura. Dani and Jack stayed loyal to each other, but she was not happy when Jack's ex Ellie tottered into the villa with Sam. Dr Alex ditched like-minded Charlie at the last minute for Grace in a rogue move. But the biggest heartbreak of all happened when Georgia stayed loyal to Josh only to realise that he had coupled up with new girl Kazimir. He even went on to call Kaz 'sensational'. Poor Georgia. We say bring back Niall to treat her like the queen she is.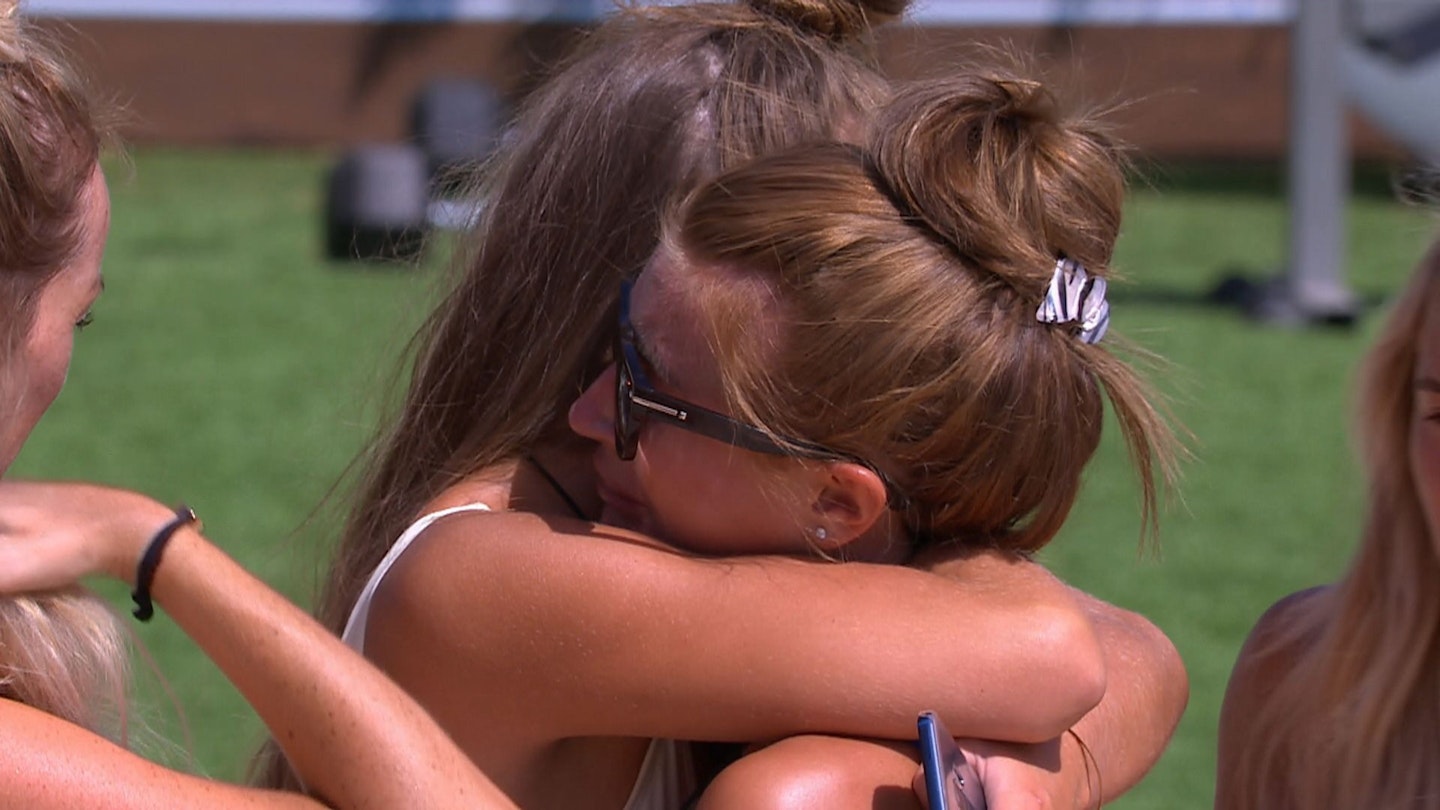 16 of 59
CREDIT: Shutterstock
Video action
The girls were sent a video that SHOOK the whole villa, with half of them feeling mugged off. It showed Sam getting cosy with Ellie (uh-oh for Samira), Josh getting freaky with Kazimir (poor Georgia), and - most heartbreaking of all - Jack being reacquainted with ex-flame Ellie, which caused Dani to breakdown (even though we know she has nothing to worry about). Can we just get everyone back together now and go back to the way things were, please?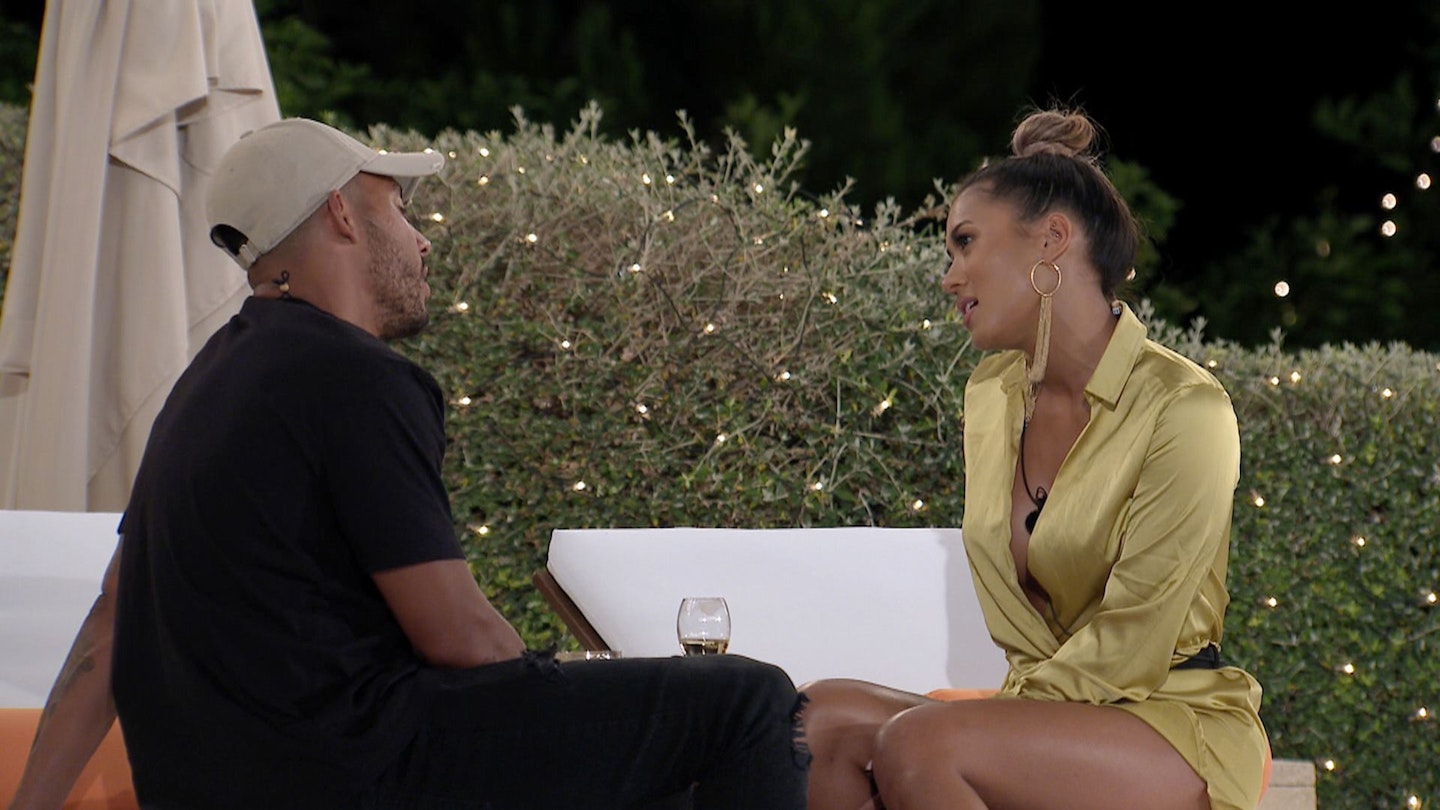 17 of 59
CREDIT: Shutterstock
Trouble for Josh and Georgia?
Just as the nation was really starting to warm up to Josh and his 'G' Georgia, things look like they might be about to crumble. Georgia politely turned down new boy Jordan Adefeyisan, saying that she's found something special with Josh. Moments later, over in Casa Amor, Josh took new girl Kazimir Crossley to one side and told her that he'd like to get to know her. We all know where this usually leads...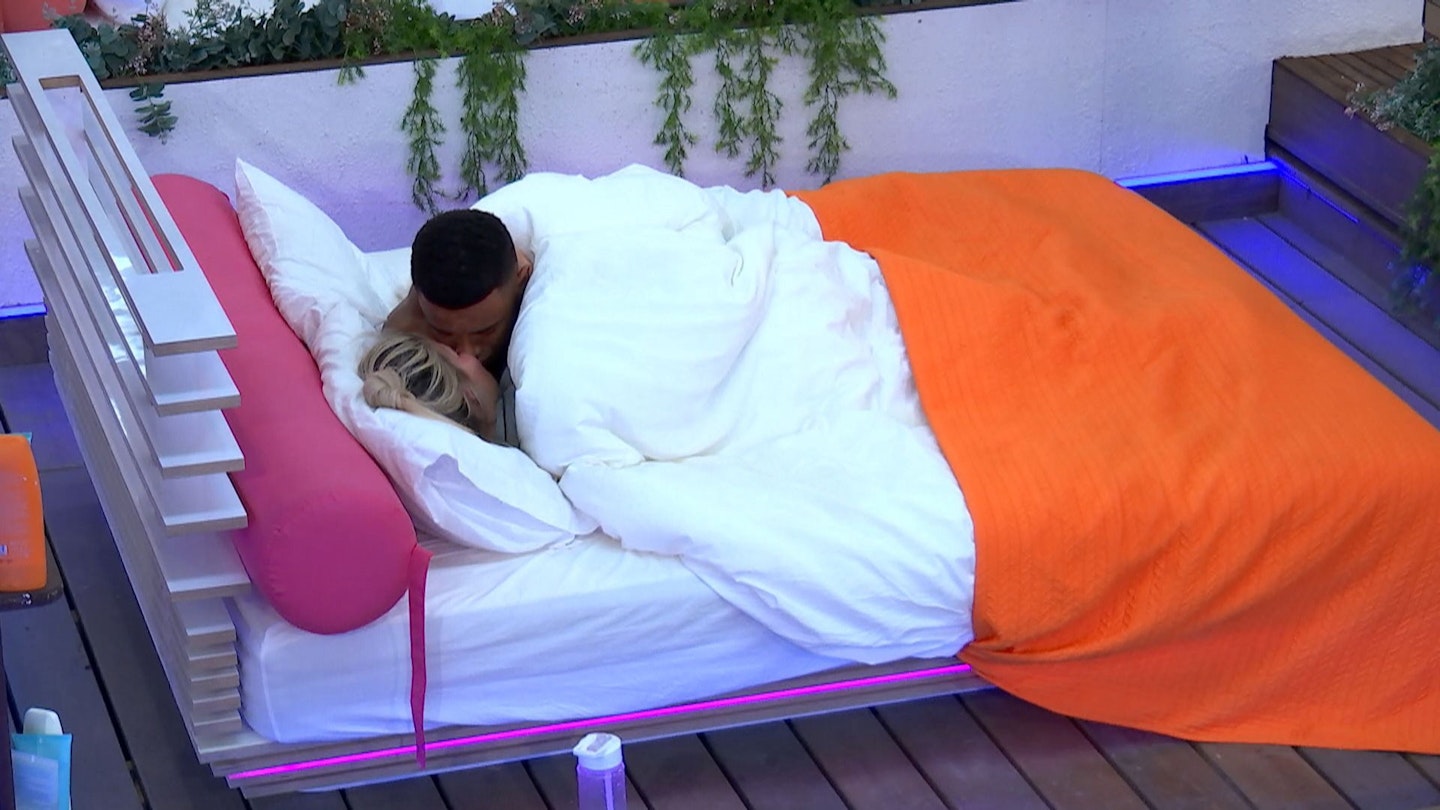 18 of 59
CREDIT: Shutterstock
Wes cracks on hours after dumping Laura
Viewers across the nation threw their cushions at the TV as Wes got into bed with Megan and snogged her just HOURS after breaking things off with lovely Laura. The rest of the villa weren't impressed, either - especially Jack who spotted Meg stroking wes' back while watching the sun rise the next morning. Bleugh.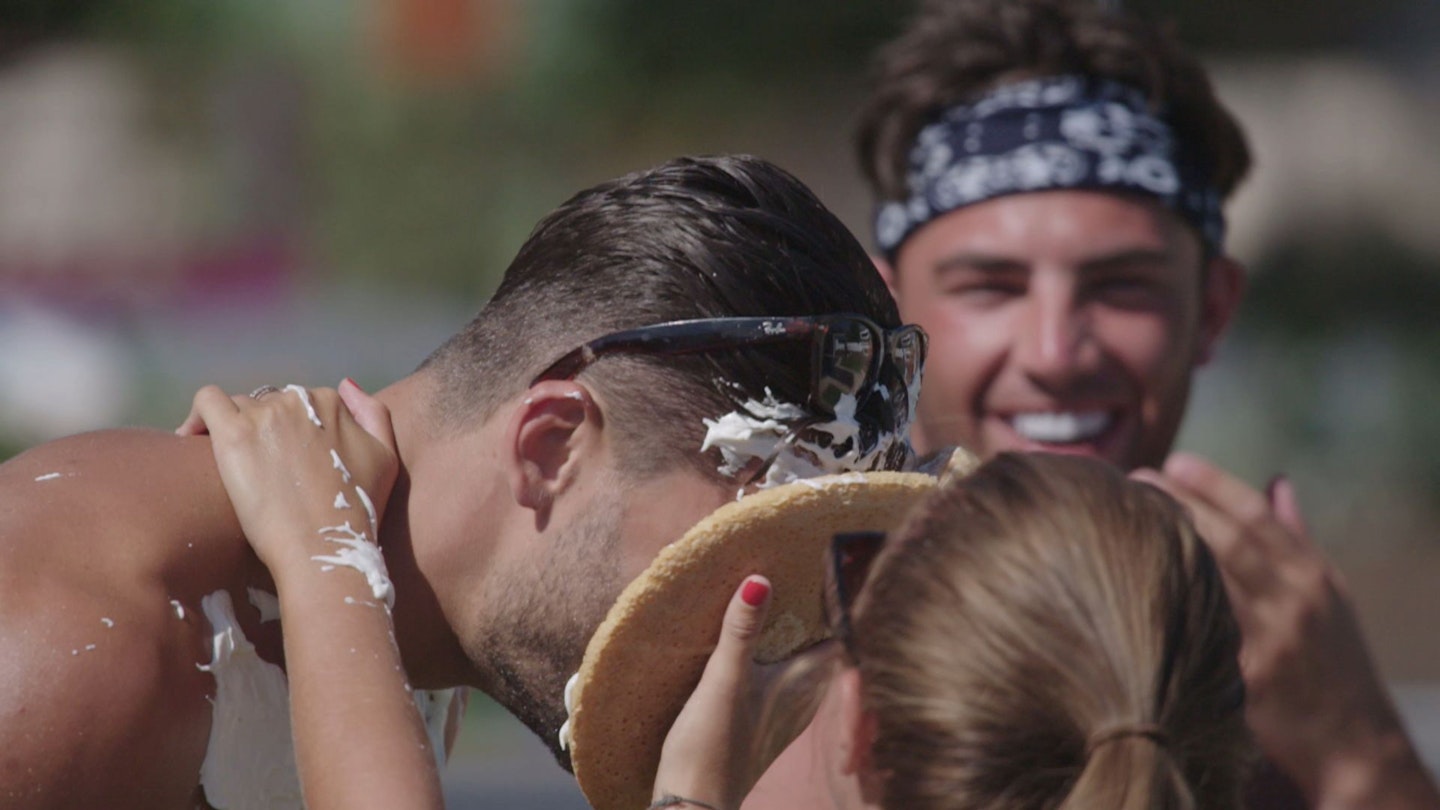 19 of 59
CREDIT: Shutterstock
Adam is finally pied
Dani did the nation a service when she literally pied Adam during the GENIUS game of snog, marry, pie? The eye-opening challenge also led to shock moves including Adam snogging Samira, Alex snogging Megan, Megan snogging Wes (and vice versa) and Eyal snogging Zara. What does it all mean?!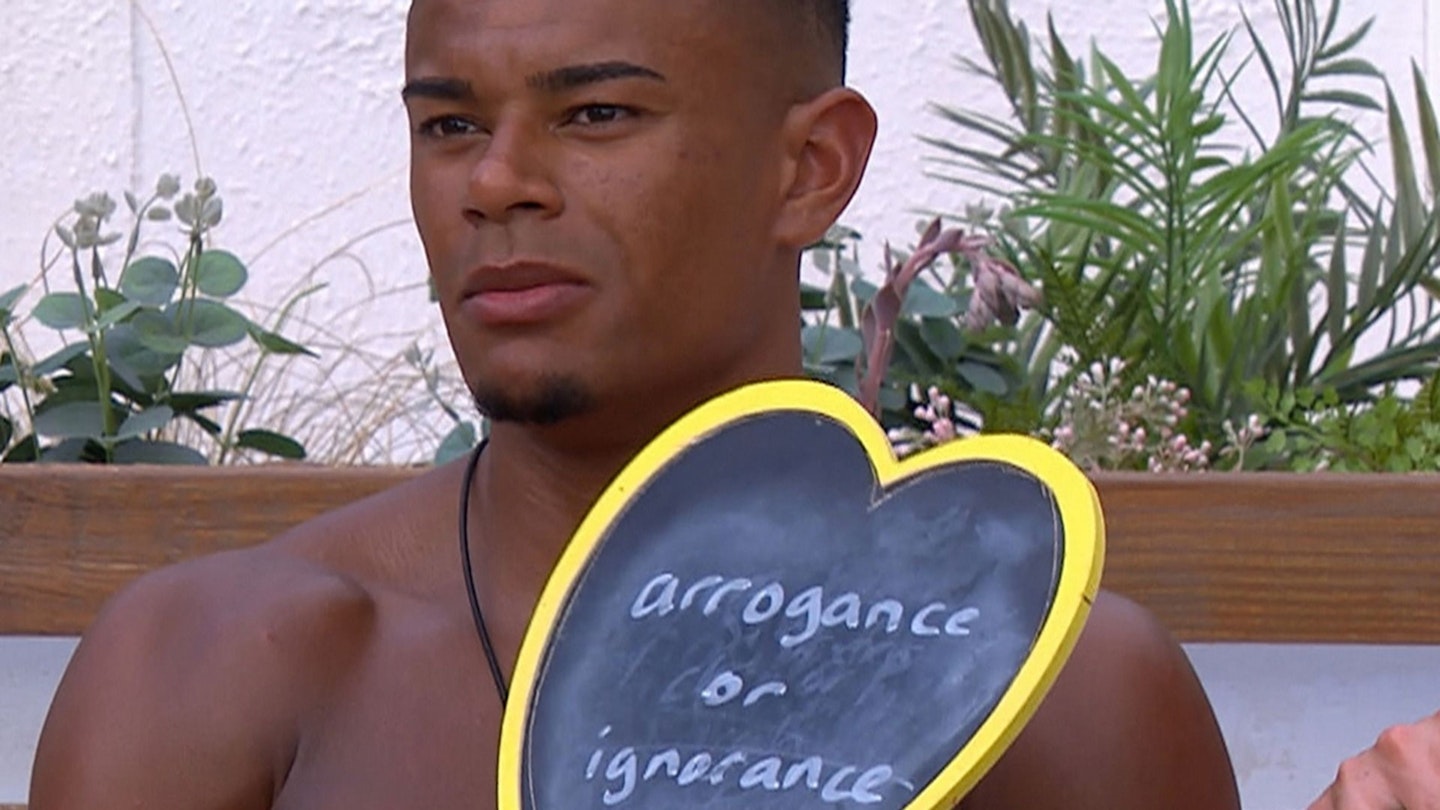 20 of 59
CREDIT: Shutterstock
Wes is on thin ice
Wes revealed that his two biggest turn offs are 'ignorance and ignorance'. Laura then got upset when he said that he thinks she can be ignorant. Ooo, errr. He tried to back-pedal out of it but it didn't wash with Laura. She said: "You're on thin ice, I swear to God. Do you not think it's insensitive to sit there in front of everyone in that game and tell me that I've been one of the traits that you find off-putting and call me ignorant." OH DEAR.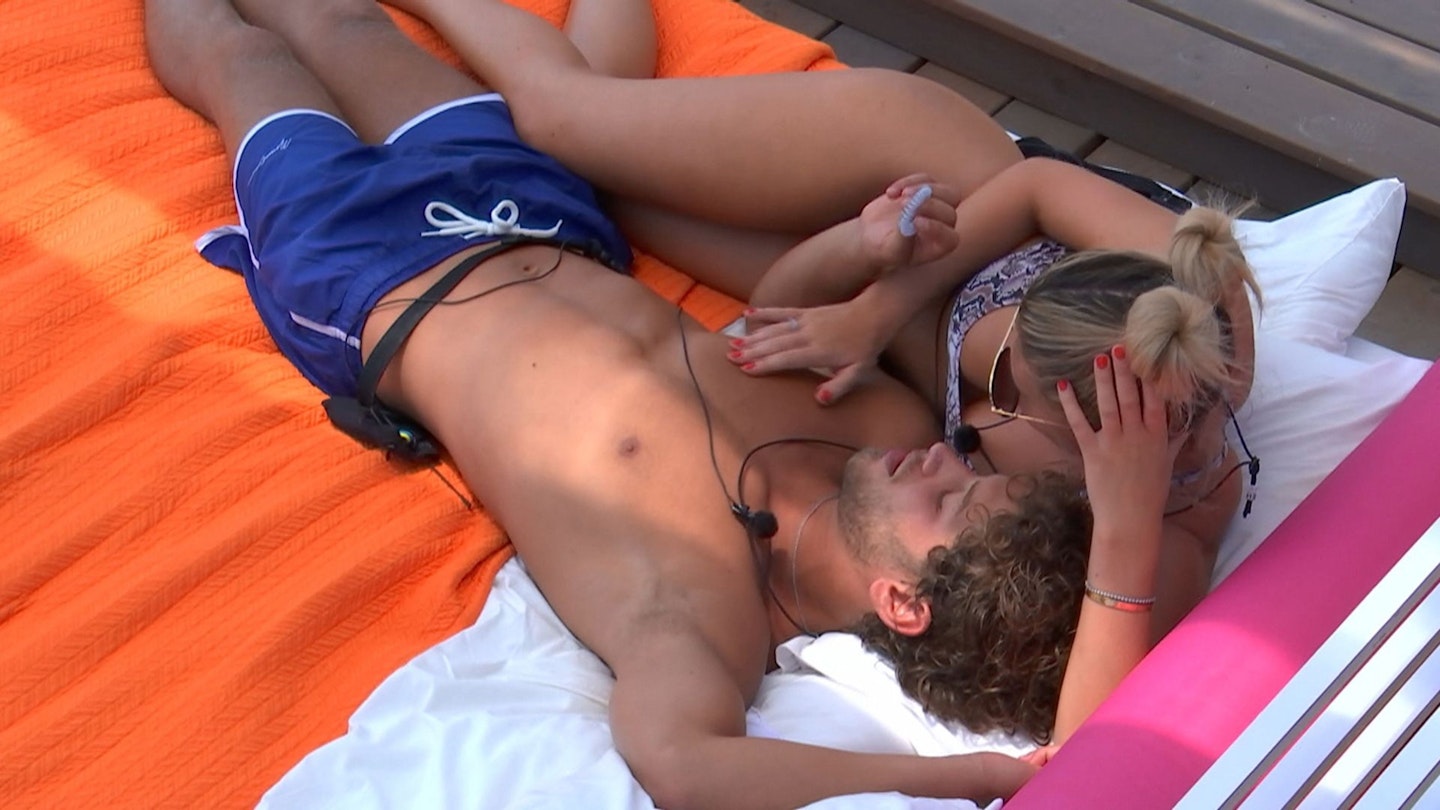 21 of 59
Megan and Eyal on the rocks?
Guessing how many sexual partners your current SO has had is never going to end well, right? Megan was left FURIOUS after Eyal incorrectly guessed 37. She said: "I'm allowed to enjoy sex if I want to but it doesn't mean that I've slept with every Tom, Dick and Harry that walks in a bar." This came after the pair discussed how 'fun' they usually are (no comment) and questioned if their relationship is just based on a physical attraction.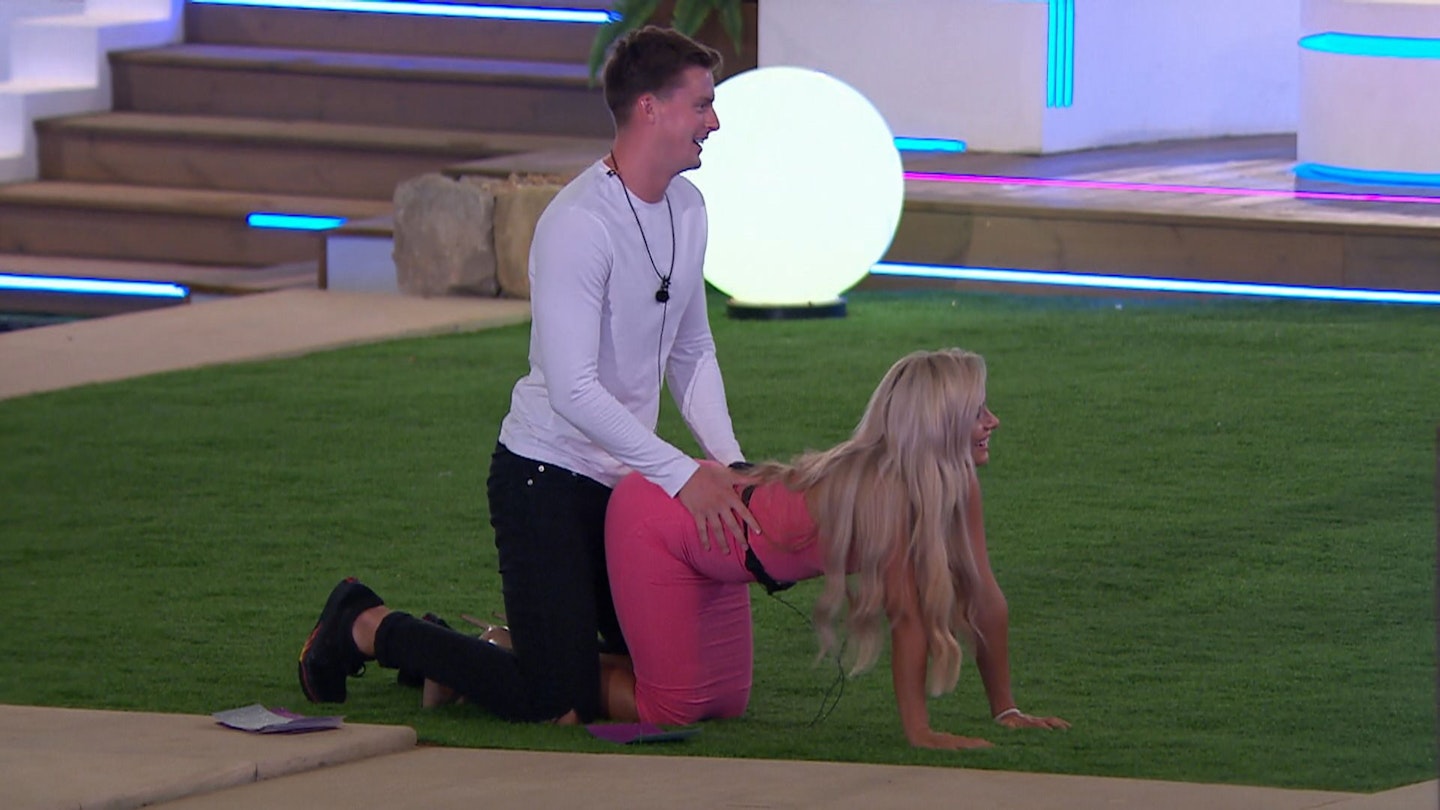 22 of 59
CREDIT: Shutterstock
Is Ellie about to mug off Alex?
Uh oh, the doctor finally re-coupled with another girl but things aren't looking good for the pair. Despite Ellie claiming to want a prescription of 'penis-cillin' from Alex, she nearly fell out of the bed after sleeping as far away from him as possible. She's also dropped a few hints on how things feel awkward with him, and tonight's spoiler shows things going from bad to worse. Eek.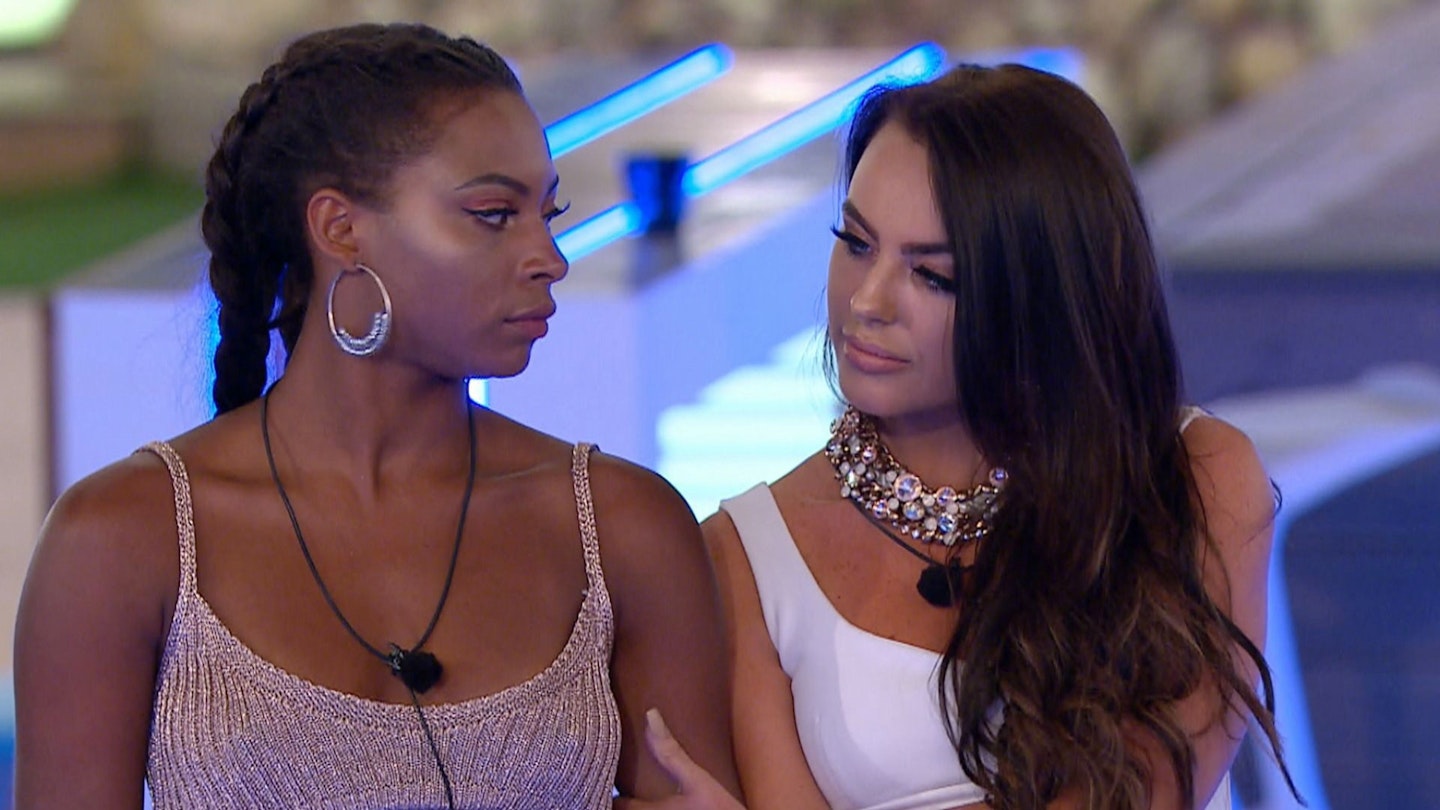 23 of 59
CREDIT: Shutterstock
Rosie is dumped
New boy Sam Bird had a tough choice as he had to pick from the final two single girls during the re-coupling. He chose Samira, which meant that heartbroken Rosie had to leave the villa. This came after Adam waffled on about how much he fancied new girl Zara right in front of her face. Eugh. We hope Rosie finds love with someone who is NOTHING like Adam, outside of the villa.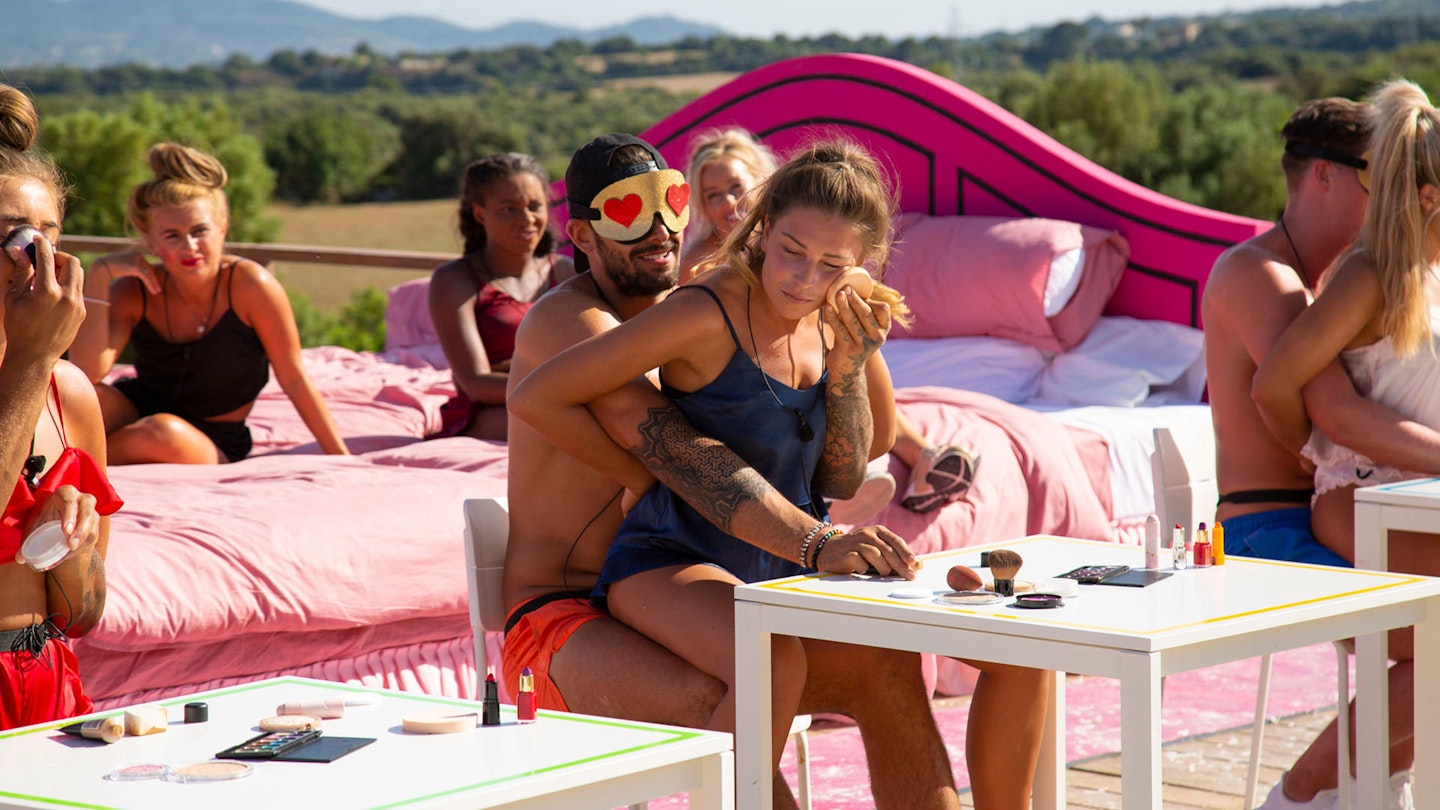 24 of 59
CREDIT: ITV
Adam carries on being Adam
Following their split, Rosie tried to show Adam what he's missing out on by doing a sexy photoshoot with Megan. Adam said men don't find that kind of thing attractive. Someone should inform him that the whole nation don't find his gaslighting tactics attractive, either. He continued to rub Rosie's face in it by getting hands-on with Zara during the slumber party task while Rosie silently wept. Hopefully, new boy Sam bird will ruffle a few feathers and squash this snake once and for all.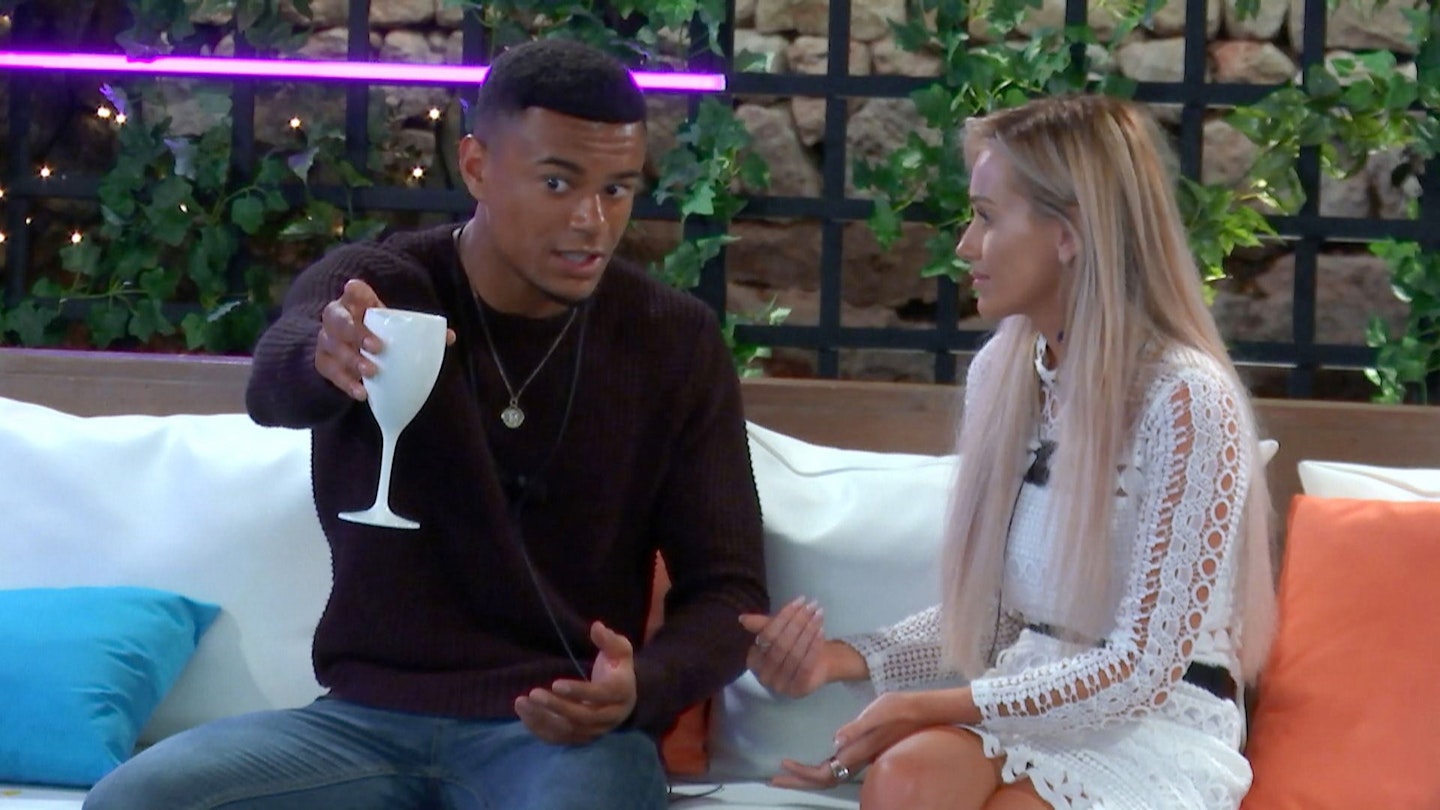 25 of 59
CREDIT: ITV
Wes pulls away
The Laura and Wes situation worsened, and we're worried it's going to end badly for the pair. After Laura told Wes that she thought he'd been stand offish all day (which, he had), Wes became defensive. He then shared in the Beach Hut: "I think Ellie's a really nice girl. She's very like-minded. And obviously with her being 20 she's sort of on the same chapter of her life as I am." NOOOOOO.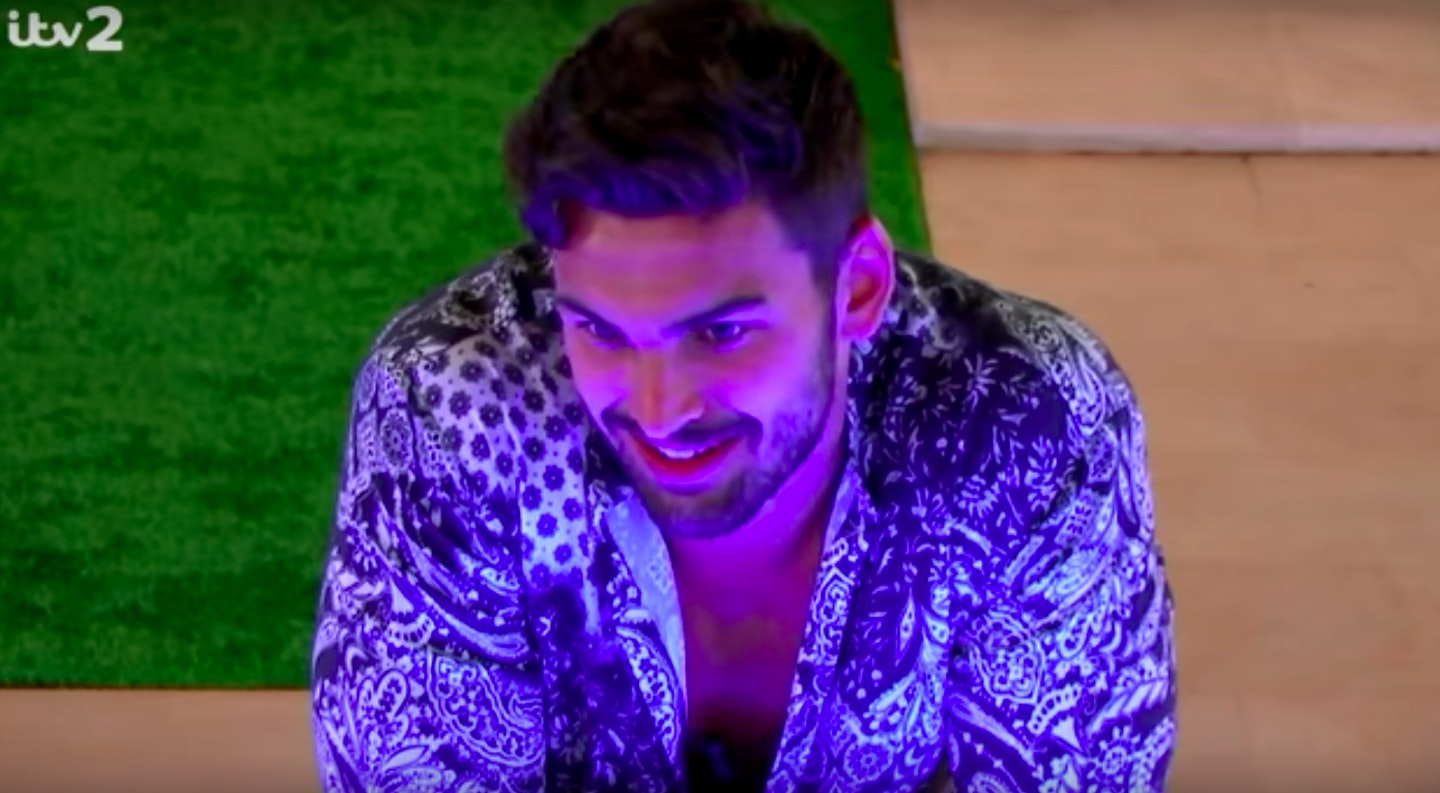 26 of 59
CREDIT: ITV
Adam mugs off Rosie. Again
Following a night of hanky-panky, Rosie thought she had the real thing with Adam. But she ended up giving him an emotional speech after he made it very clear that he's going after new girl Zara. Adam sat there and smirked while she poured her heart out, leaving the nation with all the feels for Rosie and anger towards the snaky Geordie. Someone PLEASE give Adam a taste of his own medicine.
27 of 59
CREDIT: Shutterstock
Wes' eye wanders
We thought Wes and Laura were indestructible, but that was before Ellie Brown tottered into the villa with her blonde hair and freckles (appaz, that's all it takes to be Wes' type). She teased and tempted him during a date, which led him to reveal that he'd love to get to know her better. We're not sure how we'd cope if Wes turns out to be a snake #Pray4LauraAndWes
28 of 59
CREDIT: Shutterstock
The return of Bad Adam
Adam's been a bit of a nice guy recently, helping Alex get a girl and poaching Jack's eggs for Dani's breakfast. DO NOT BE FOOLED. After a bit of hanky panky with Rosie between the sheets, Adam's head quickly turned when newcomer Zara stepped into the villa. He said she's 'just his type', which we all know means 'bye bye Rosie.'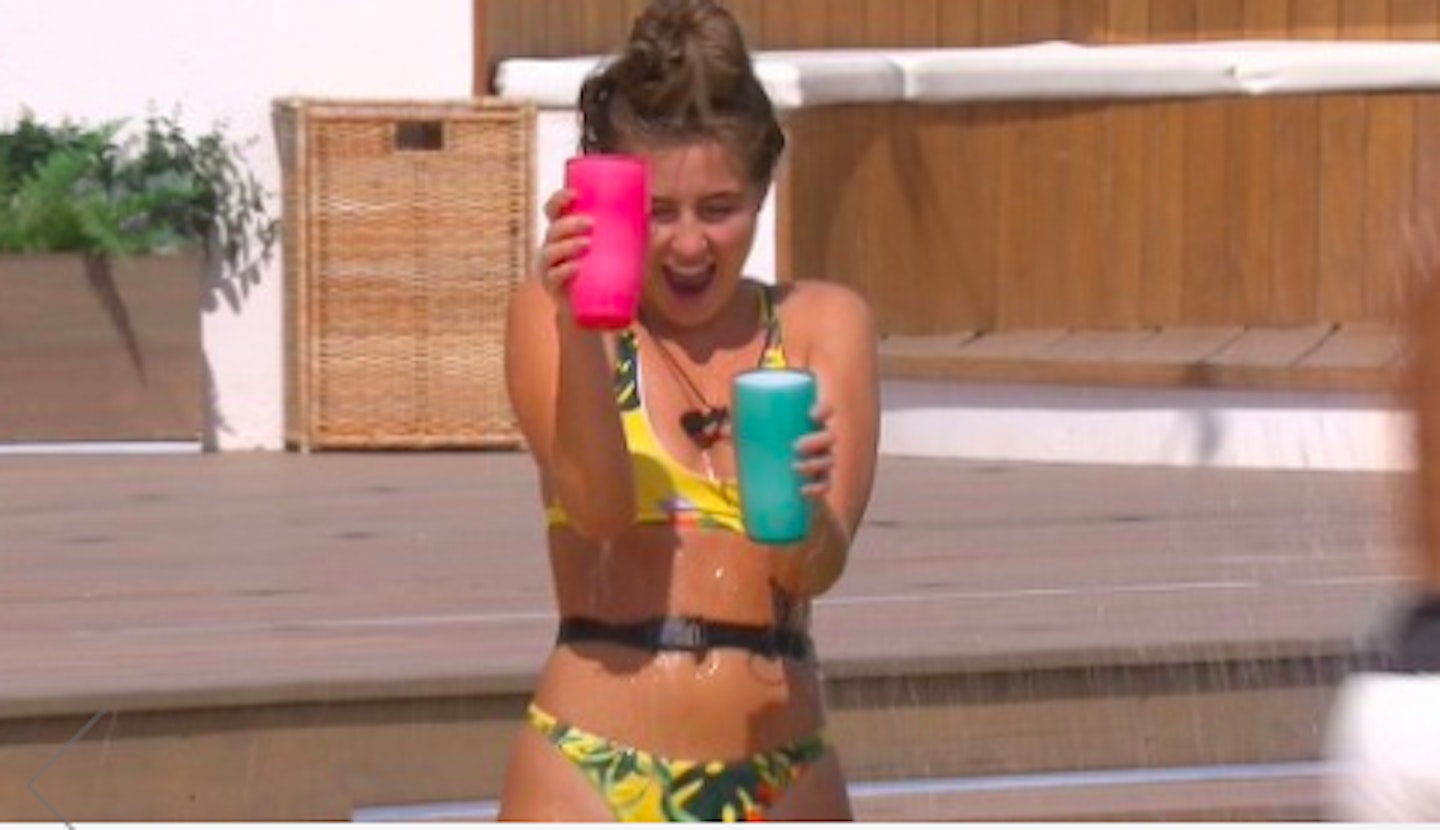 29 of 59
CREDIT: Shutterstock
Georgia winds pretty much EVERYONE up
After Hayley and Eval's eviction, Georgia joked to Josh that she's ready for more guys to come in and turn her head. Hmmm, something tells us she's being deadly serious. Continuing to take her 'jokes' and pranks too far, the whole villa seemed to be getting irritated. It even pushed demure Laura to throw a condom water bomb over her head. And robotic Megan looked like she was actually going to explode each time Georgia opened her mouth.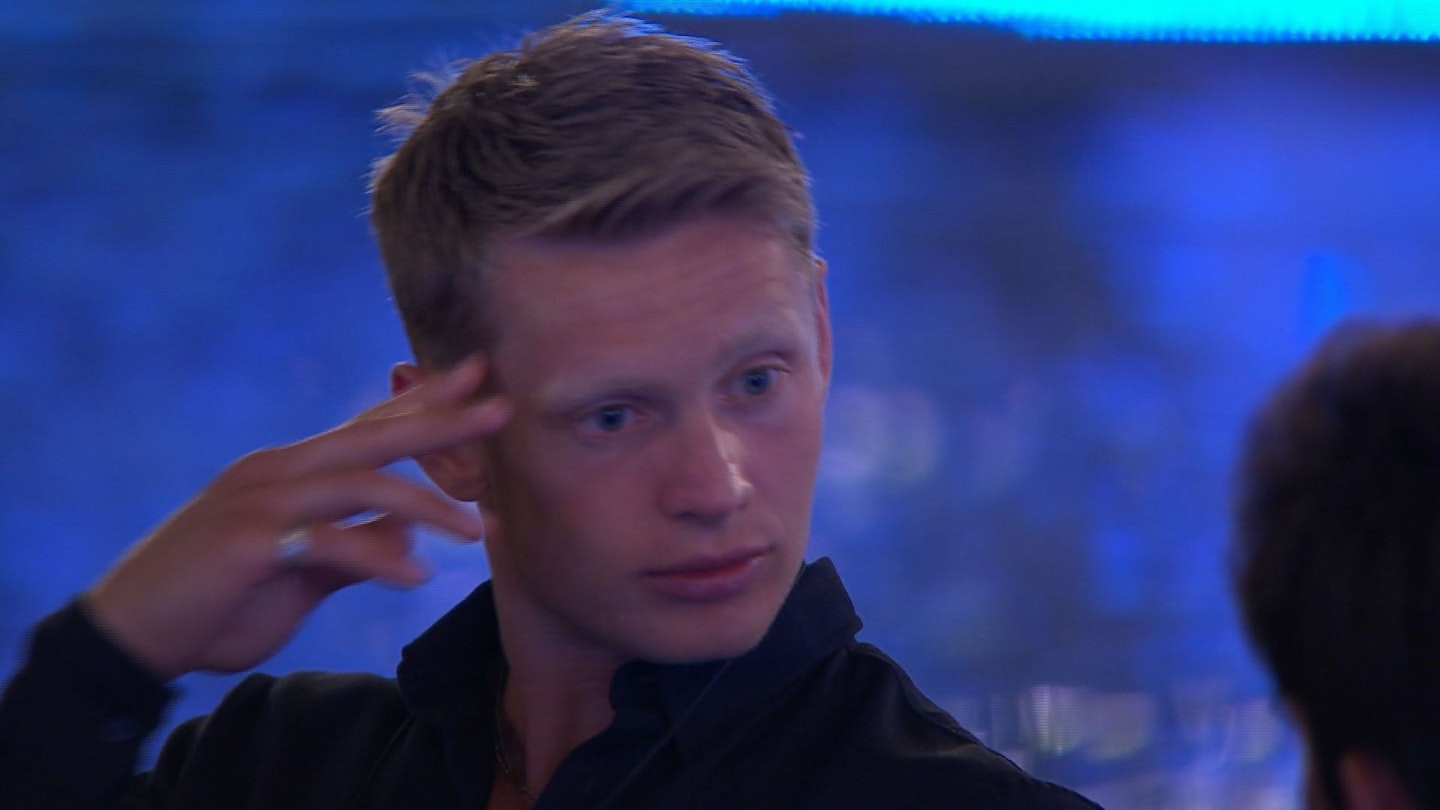 30 of 59
CREDIT: Shutterstock
Hayley tells Charlie to shut it
Hayley and Charlie are like a loveless couple who have been married 20-years-too-long, after just two days. They voiced their frustrations about each other to their respective groups, then things got really frosty when Hayley snapped: "Oh, shut up" when trying to decide on the least compatible couples (hmm, look closer to home, darlings). To be fair to Hayley, she was stuck with Eeyore for a week, so of course her patience for life is wearing thin.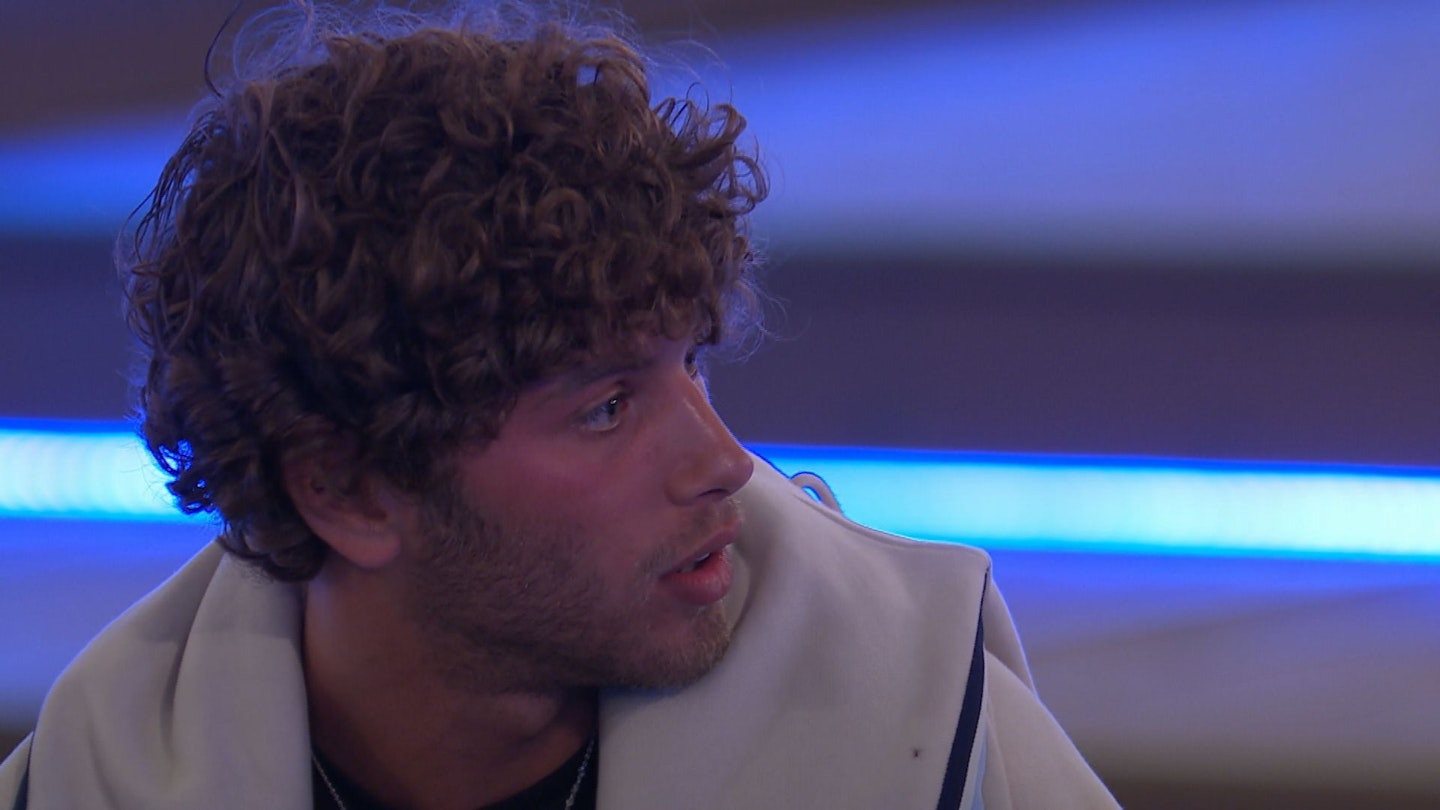 31 of 59
CREDIT: shutterstock
Eyal gets a taste of his own medicine
On the realisation that Alex had been chatting up Megan while he was sniffing Adam's bead bracelet, Eyal is furious. It was a bit like watching an angry elf, as he attempted to give Alex a telling off. But Alex stood his ground by pointing out: "You're not letting me speak." You might have Megan, Eyal, but Alex has manners - and they count for everything.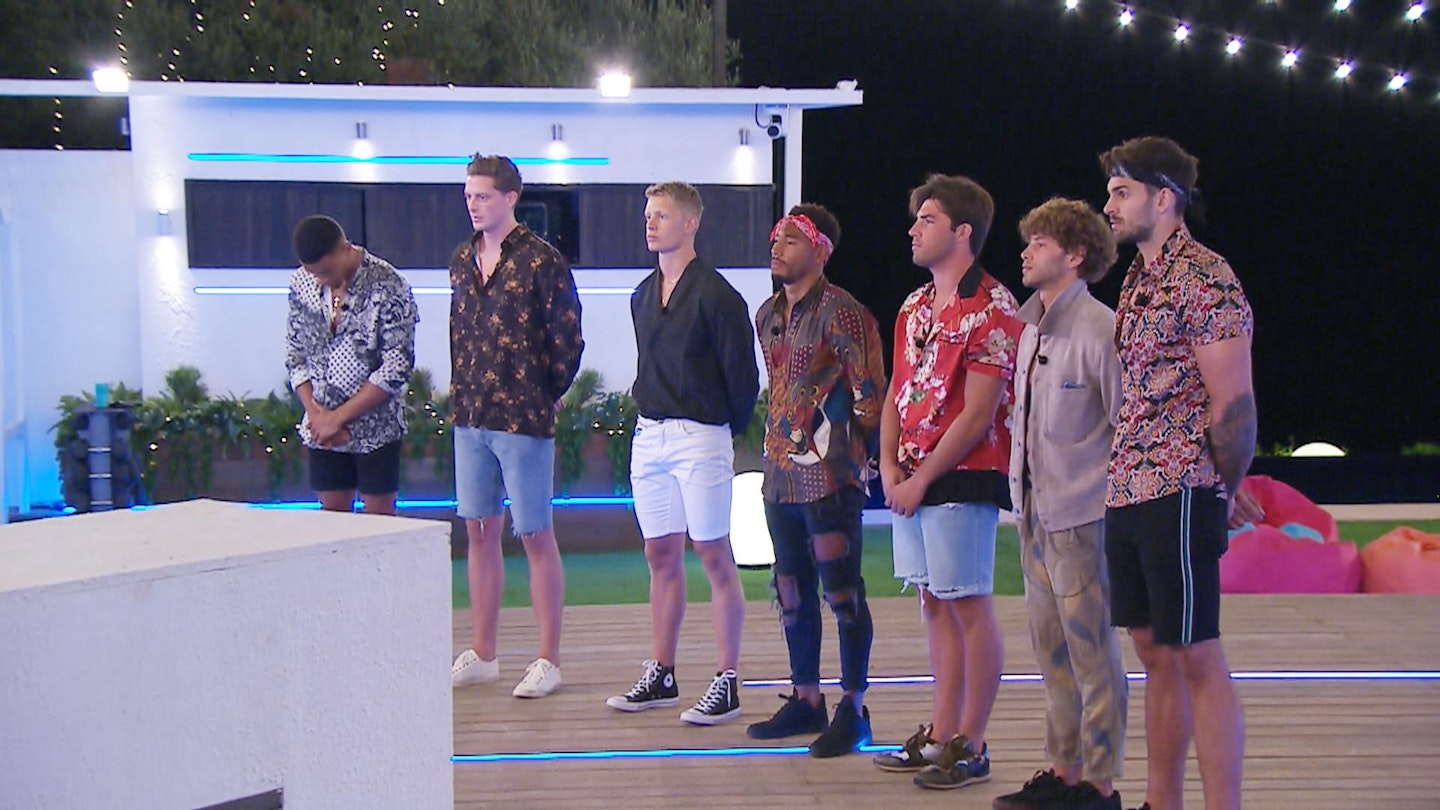 32 of 59
CREDIT: Shutterstock
Girl power
The power was in the girls' hands at the re-coupling. The nation groaned in unison when Megan chose 'I like green things' Eyal over Alex, and again when Rosie was left with Adam. Luckily, trusty Samira was there to choose friend-zoned Dr Alex (who totes thought Megan would give him a chance). Megan then spent the whole episode doubting her decision, but not enough to stop a snog with eager Eyal in front of Alex's pink and pouty face AGAIN. Honestly, why not just hand the guy a signed photo of the pair of you at it?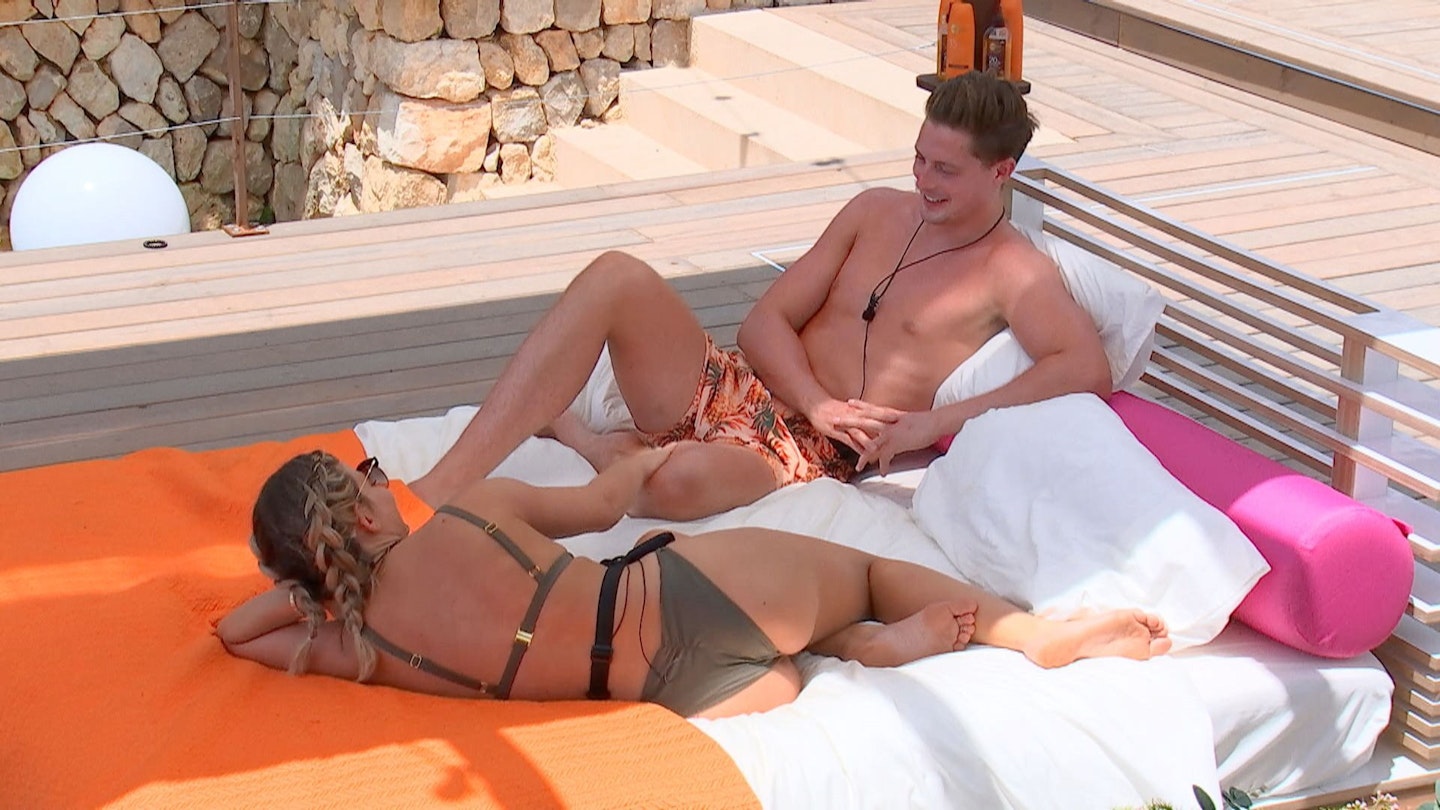 33 of 59
CREDIT: Shutterstock
ud83dudc0dEyal reveals his scales ud83dudc0d
Eyal is more slippery than a sun oil spillage right now. Just when it looked like Megan might actually be into Alex, Eyal snaked his way in and stuck his tongue down her throat AGAIN. Apparently he didn't see Alex stood right behind him when he did it, which is fair enough because snakes do have bad eyesight right? For someone who spouts out so much 'zen' guff, he's causing A LOT of bad vibes. Run for the hills (or into Alex's arms), Megan.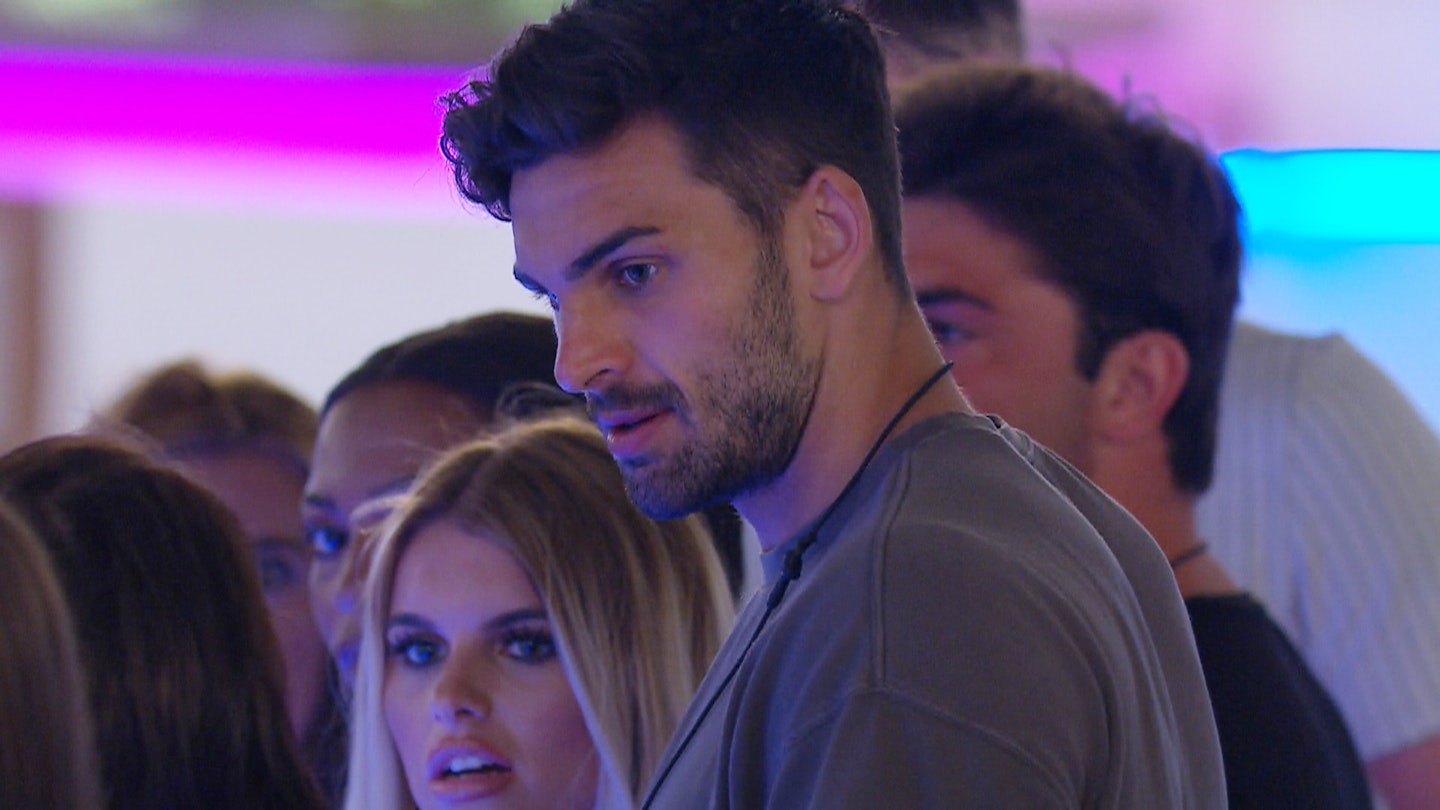 34 of 59
CREDIT: Shutterstock
Rosie has a Beyonce moment
Rosie made the Welsh nation proud when she confidently outed Adam in front of everyone. He'd been telling anyone who'd listen that things were getting too serious with Rosie and that he has a 'roving eye' (watch it mate, or someone will poke it out soon). It's the first time this oily snake has looked worried in a week, so we obviously LOVED it. Just please don't go back to him Rosie...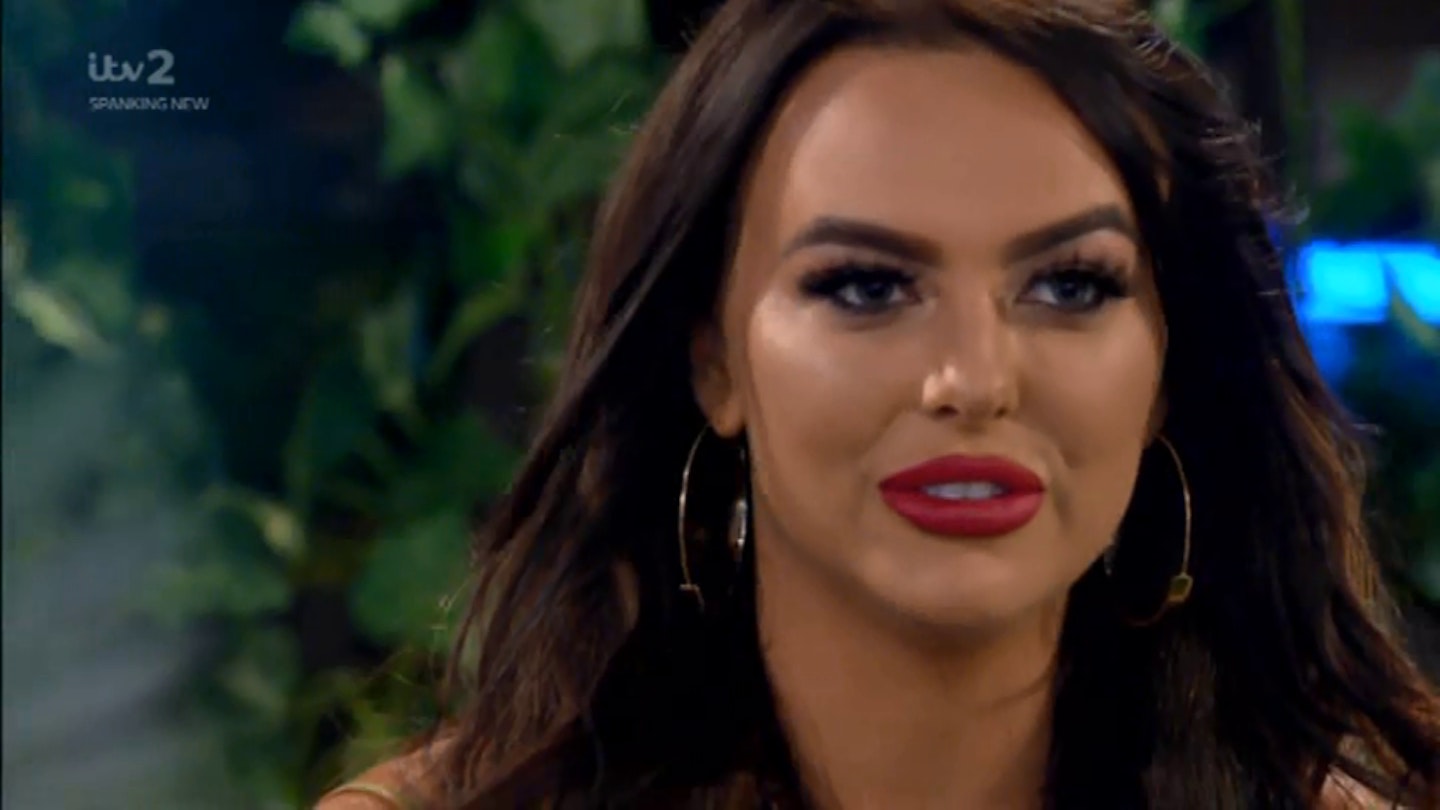 35 of 59
CREDIT: ITV
Does Dani know what Adam's done?
Our favourite part of the show might actually be the INTENSE cliffhangers. Viewers were left with a snippet from tonight's show, with Rosie Williams and her lovely plump lips confronting oily snake Adam Collard. BUT WHAT HAS HE DONE? Nation's sweetheart Dani Dyer looked like she might have the answer, as she appeared to raise her hand when Rosie shouted at him: "Do you want to tell me something? Something that happened today that you should have perhaps had the balls to tell me before." Maybe Dani will give him a little reminder of what he's said or done? Order your pizza and settle down for a night of DRAMZ.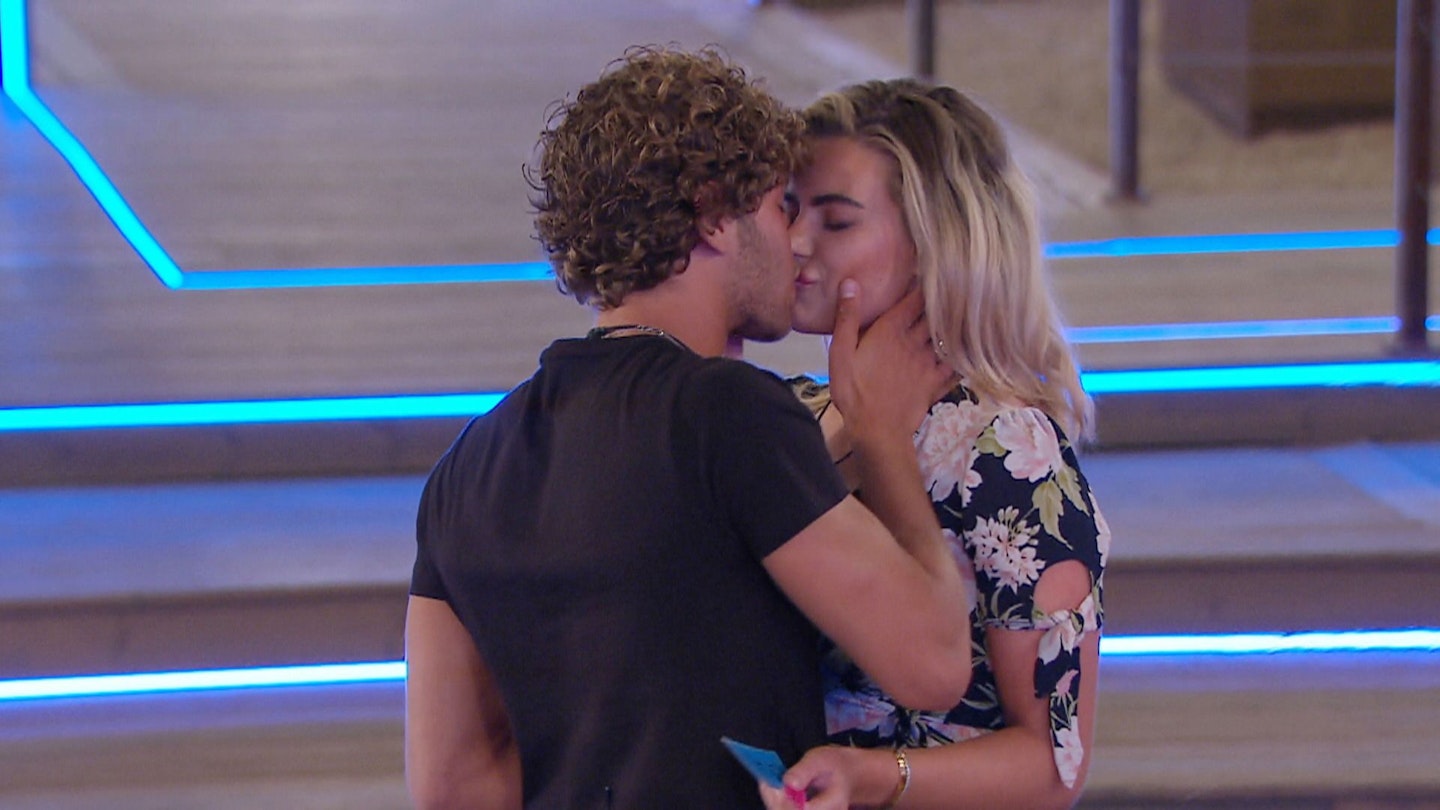 36 of 59
CREDIT: Shutterstock
Snaky Eyal's BAD aura
Eyal was so snaky in winning newcomer Megan Barton's affections, we can only assume he keeps his hair so big to hide the scales. He snogged Megan just minutes before her date with Alex, then didn't confess to his mate until hours afterwards (by this point, Alex was head over heels in love with the girl). THEN he snogged Megan again right in front of Adam's sunburnt face. Talk about bad vibes, Eyal.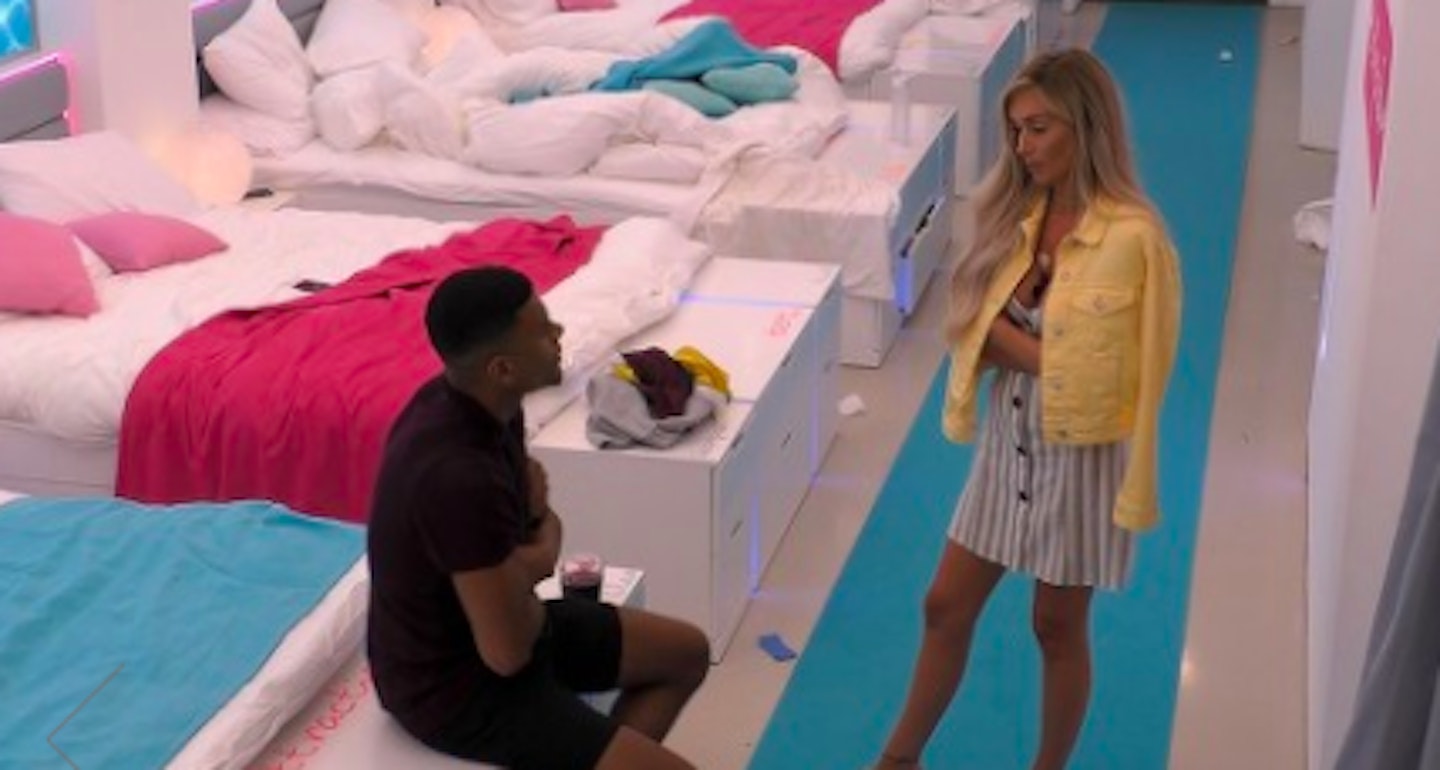 37 of 59
CREDIT: Shuttestock
Wes gets a telling off from Hayley
The villa was upset with Wes for telling Eyal what Hayley had been saying about him. Laura was particularly 'disappointed' in him and the pair had their first tiff (although it was a bit like watching a teacher tell off a kid. Awkward). But is Wes really such a bad guy just for giving his mate the heads-up about what his other half had been saying about him? We think not #TeamWes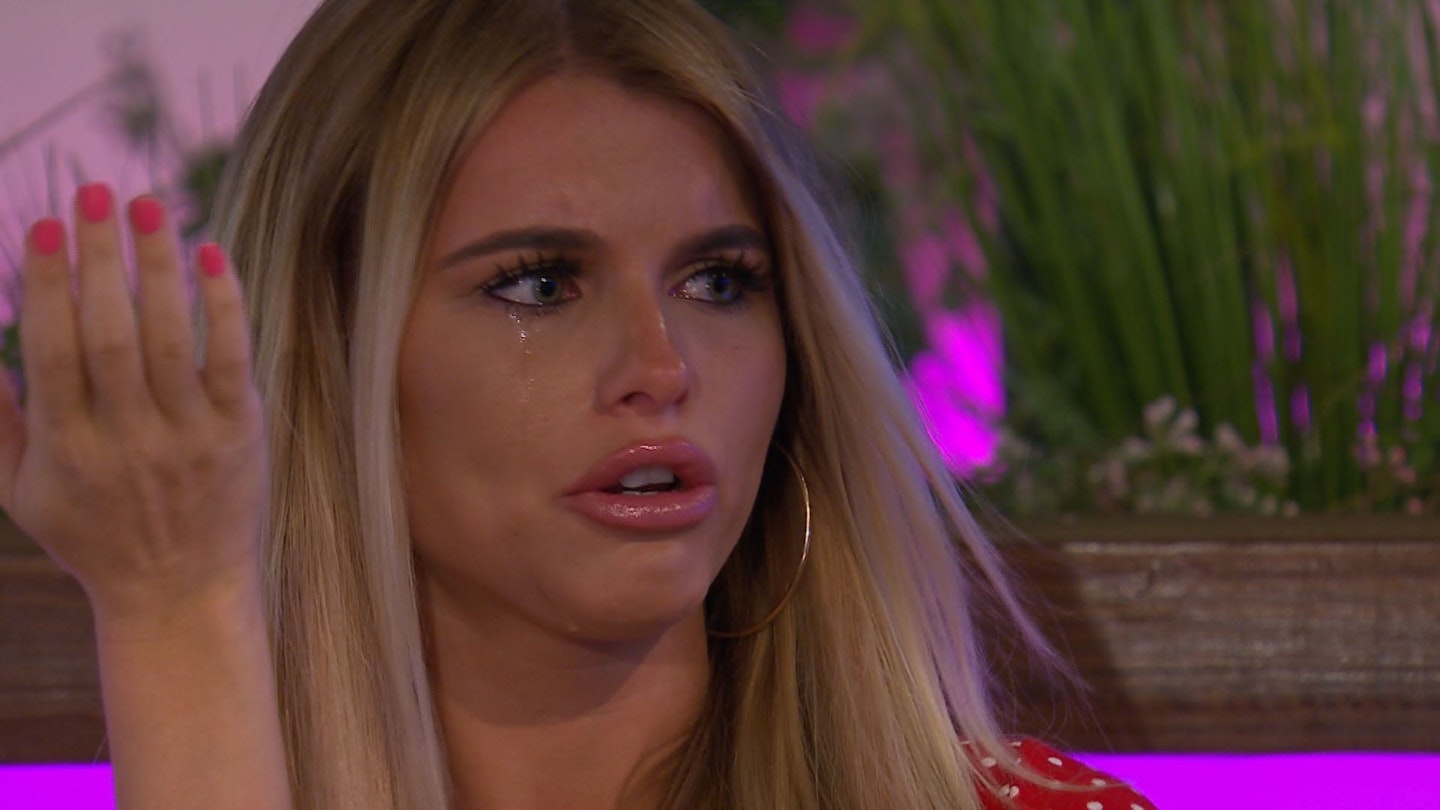 38 of 59
CREDIT: Shutterstock
Eyal confronts Hayley
In probably the most dramatic Love Island moment so far this series, Eyal went against everything he learnt in the school of zen and confronted Hayley. She didn't seem to realise what she'd done that was so bad (ermm, have a long, hard think about that one love) and she burst into tears.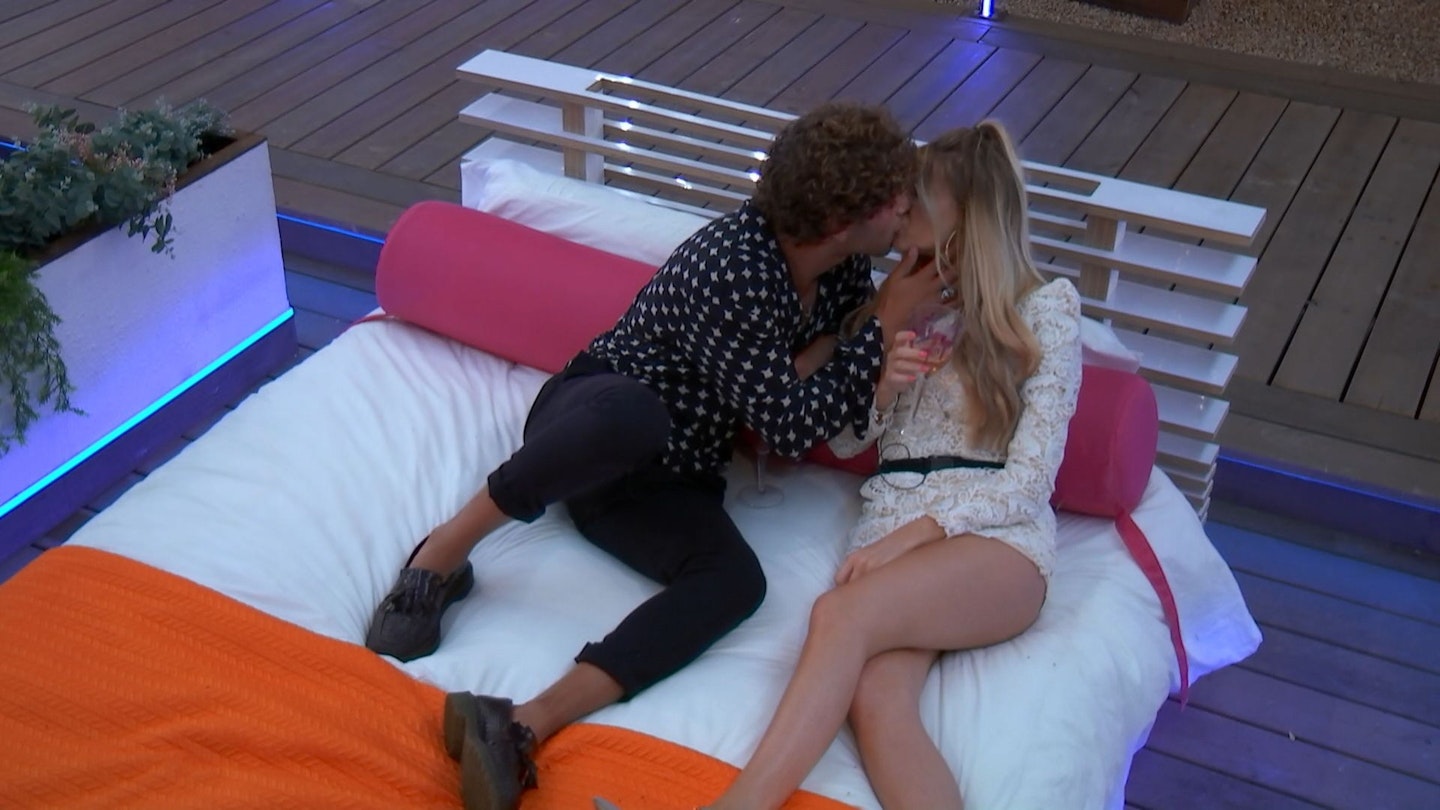 39 of 59
CREDIT: Shutterstock
Hayley gets the ick with Eyal
Hayley and Eyal kissed but she got the SERIOUS ick the following day. She told Wes and Laura that she was turned off by how much he'd been 'buzzing' since the kiss and by his...err...heavy breathing. She even said: "He's making me feel sick." OUCH, Hayley.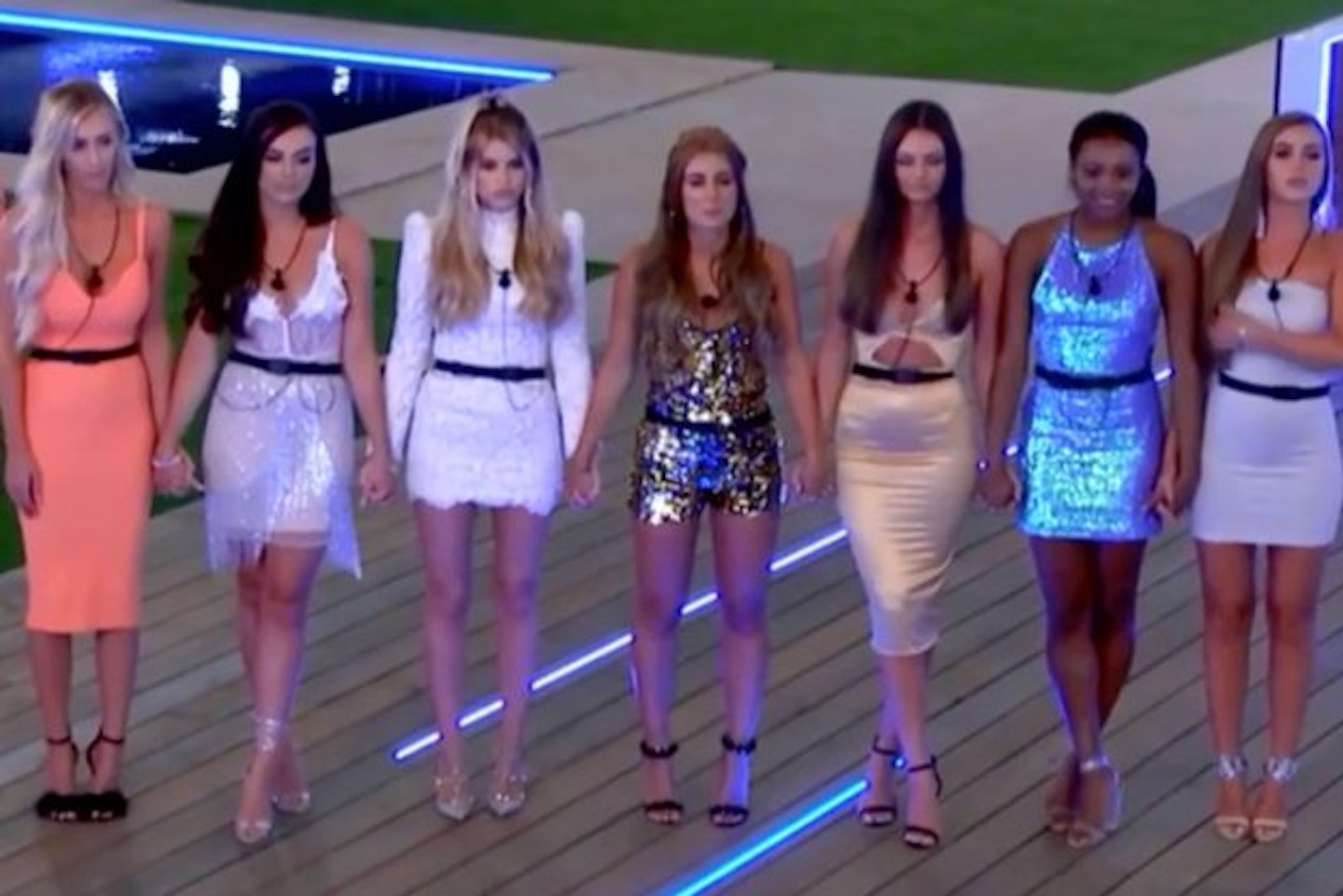 40 of 59
CREDIT: ITV
Kendall is dumped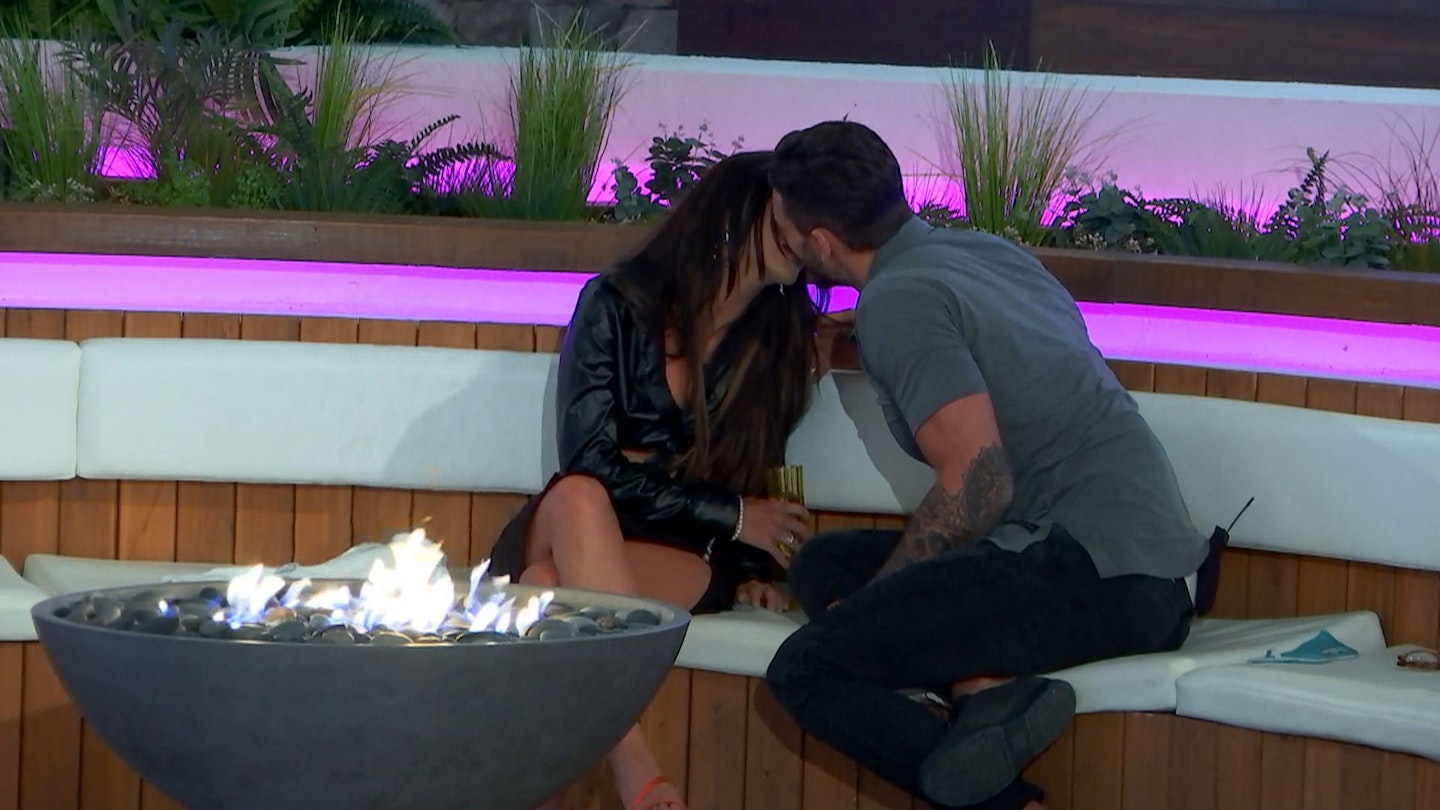 41 of 59
CREDIT: Shutterstock
Adam snogs Rosie MOMENTS after dumping Kendall
Adam secured his oily snake status after taking Kendall to one side and telling her he wanted to 'nip it in the bud'. Apparently, their relationship had run it's course...after just four days (honestly, cartons of milk last longer). While Kendall cried to the other contestants, Adam snogged Rosie minutes after dumping Kendall. Booo. Hissss.
42 of 59
CREDIT: ITV
Adam plans to dump Kendall
Adam is clearly after Rosie after confessing in the Beach Hut: "I feel like going for someone completely different." But how to get rid of Kendall? Rosie kissed him during a game of truth or dare and he CLEARLY enjoyed it. He then asked Kendall: "Who do you think I'd choose to recouple with?" and, following what she had just seen, she answered "Rosie". This of course made Kendall feel paranoid, but Adam is now twisting it to make her look insecure and needy. We're onto your cruel mind games, Adam, and they are NOT cool. Is Kendall regretting chucking lovely Niall?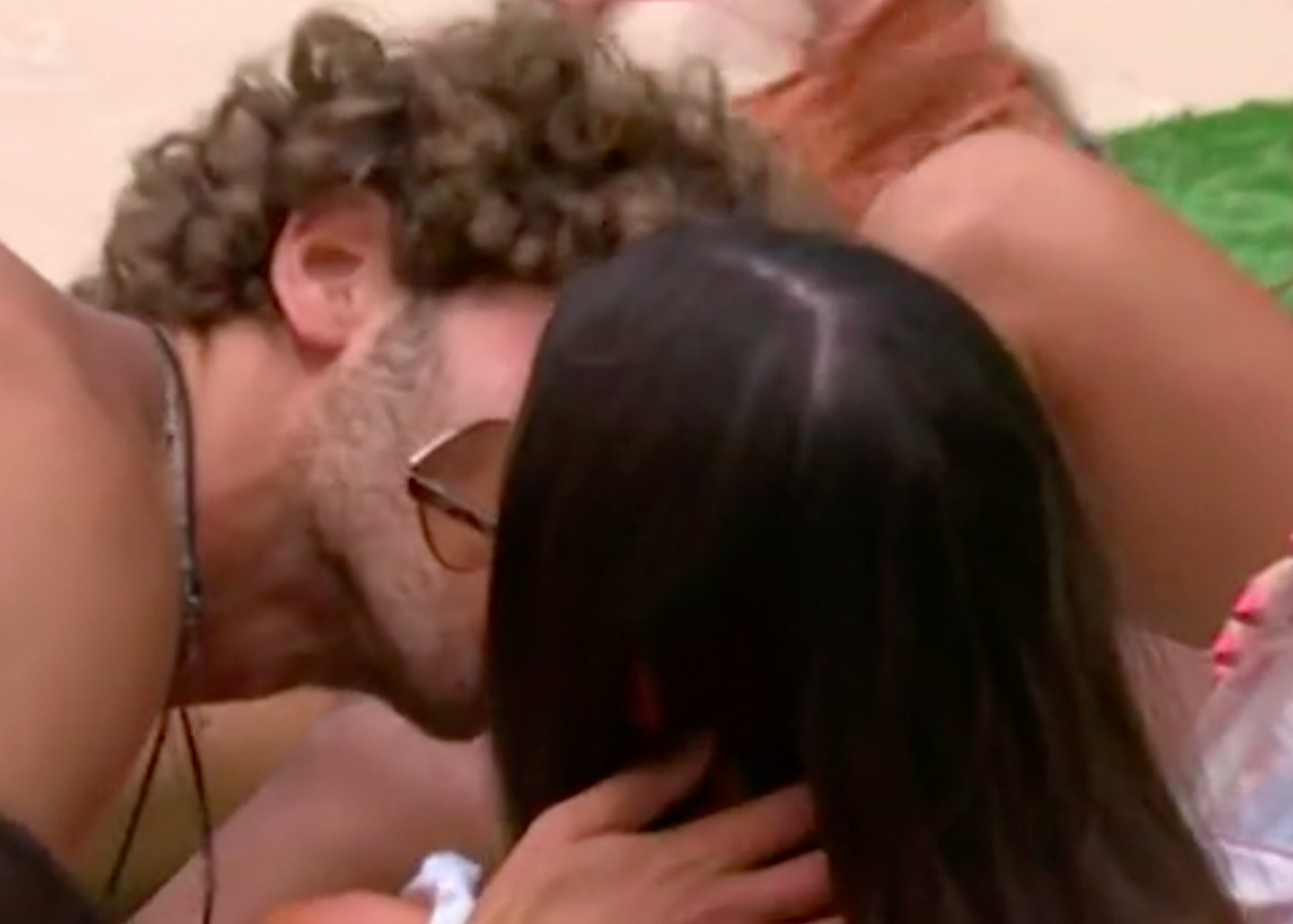 43 of 59
CREDIT: ITV
Eyal cracks on
Spiritual bore Eyal (or Eeyore) rejected Hayley - who STILL doesn't even know his name - by kissing Kendall in the game. Earlier in the day, Hayley had told him: "I'm going to wait until I get what I want from it (the show), no disrespect to you." But has she left herself in a vulnerable position while he cracks on with the other girls?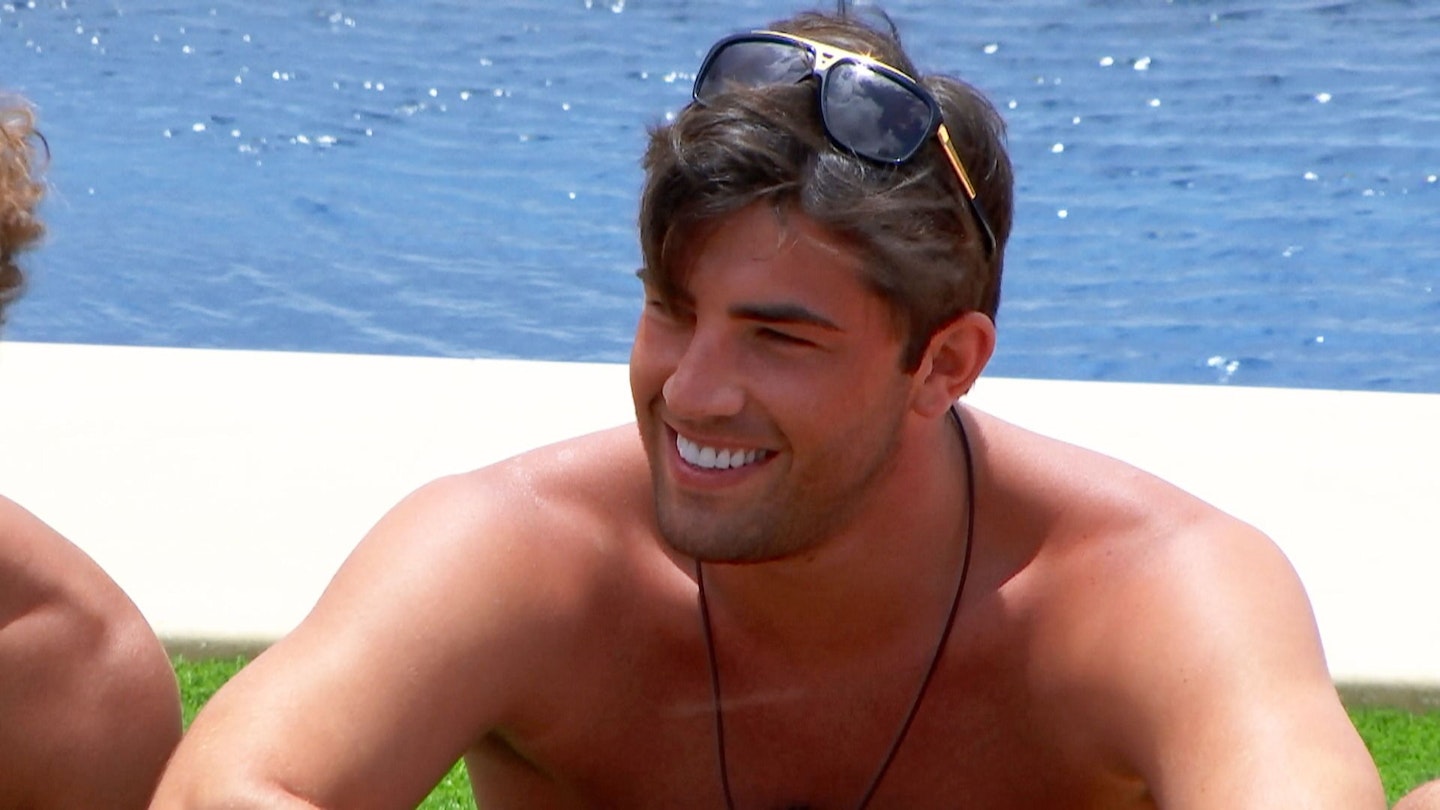 44 of 59
CREDIT: ITV
Jack plays Hayley against Dani
In the game of truth or dare (honestly, when has this game EVER turned out well?) Jack said that he would recouple with Hayley. He then explained in the Beach Hut that he did it to see what Dani's reaction would be. He had a chat with an upset Dani and it looks like he's still very much into her, but did Hayley think that he was being legit about choosing her?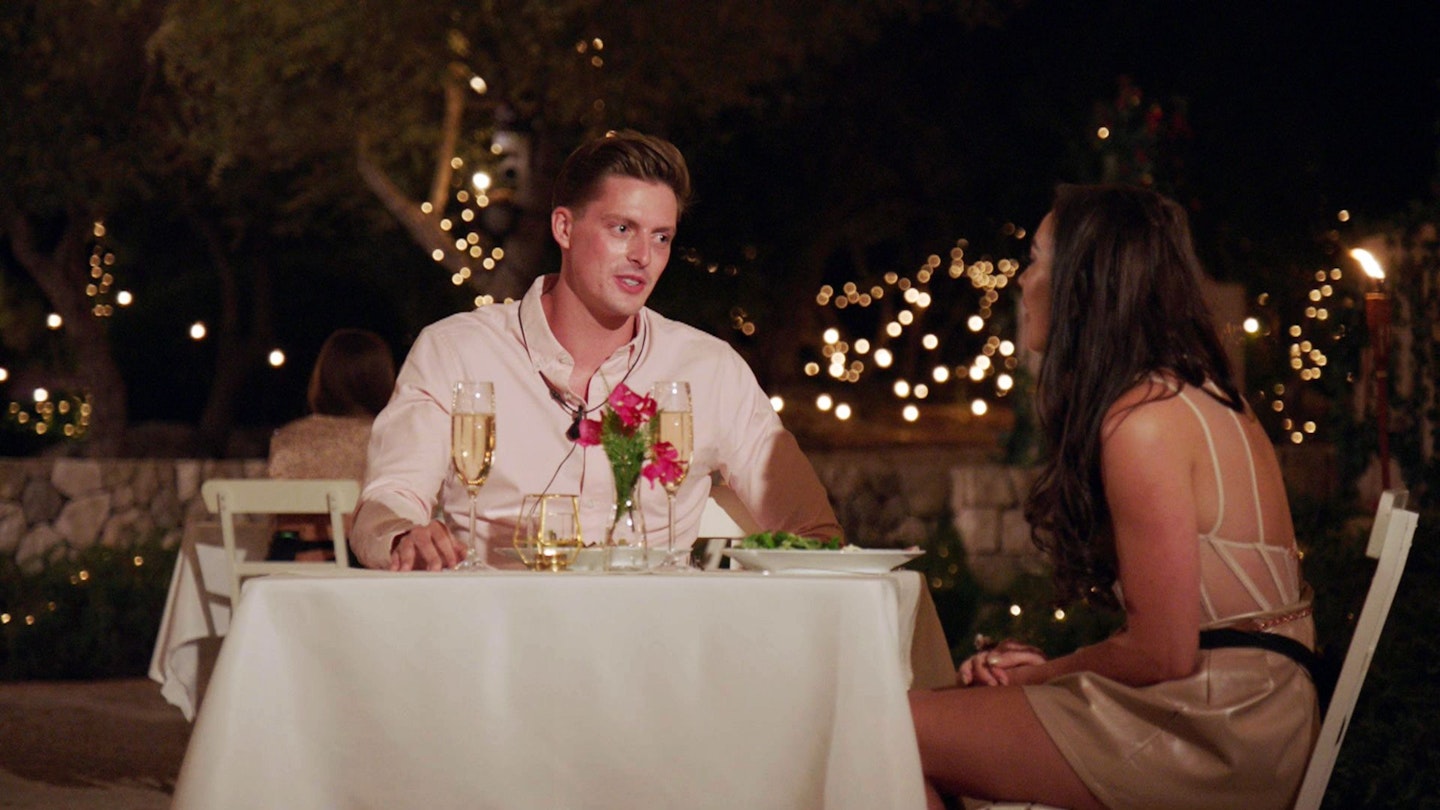 45 of 59
CREDIT: ITV
Alex blows it
While Niall and Georgia had a cheeky snog on their date, Alex failed to show Rosie the personality he claims to have (we're also desperately trying to see it TBH) and they ended the date with no kiss. Alex seemed to think it went well, but there was clearly no chemistry here.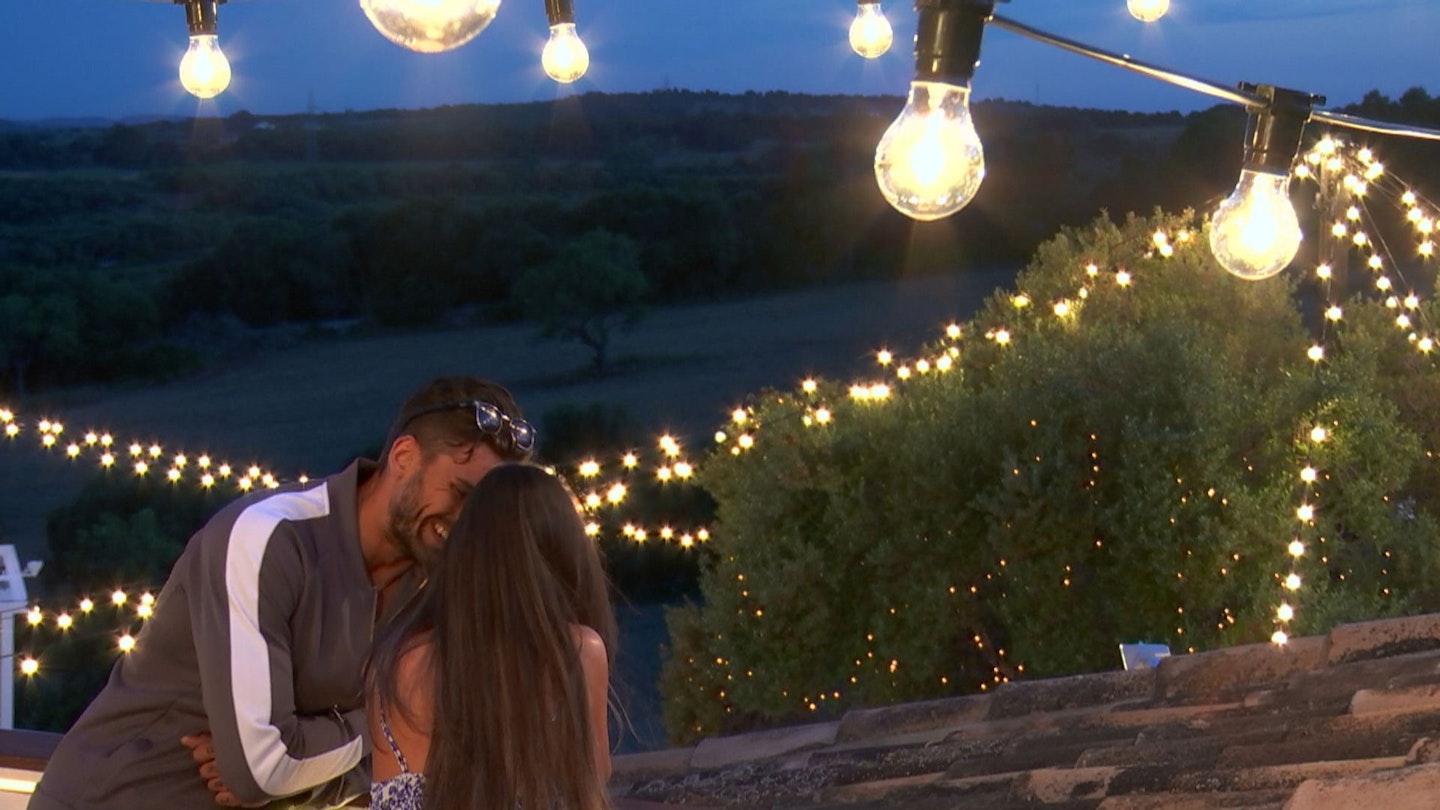 46 of 59
CREDIT: Shutterstock
Adam gets muggy
Adam kissed Kendall just before the new girls entered the villa, but his eye quickly wandered when he met Rosie. He said she's his usual type and that she probably fancies him. If he's right, this means that she's not going to be into Alex - we give up #Pray4Alex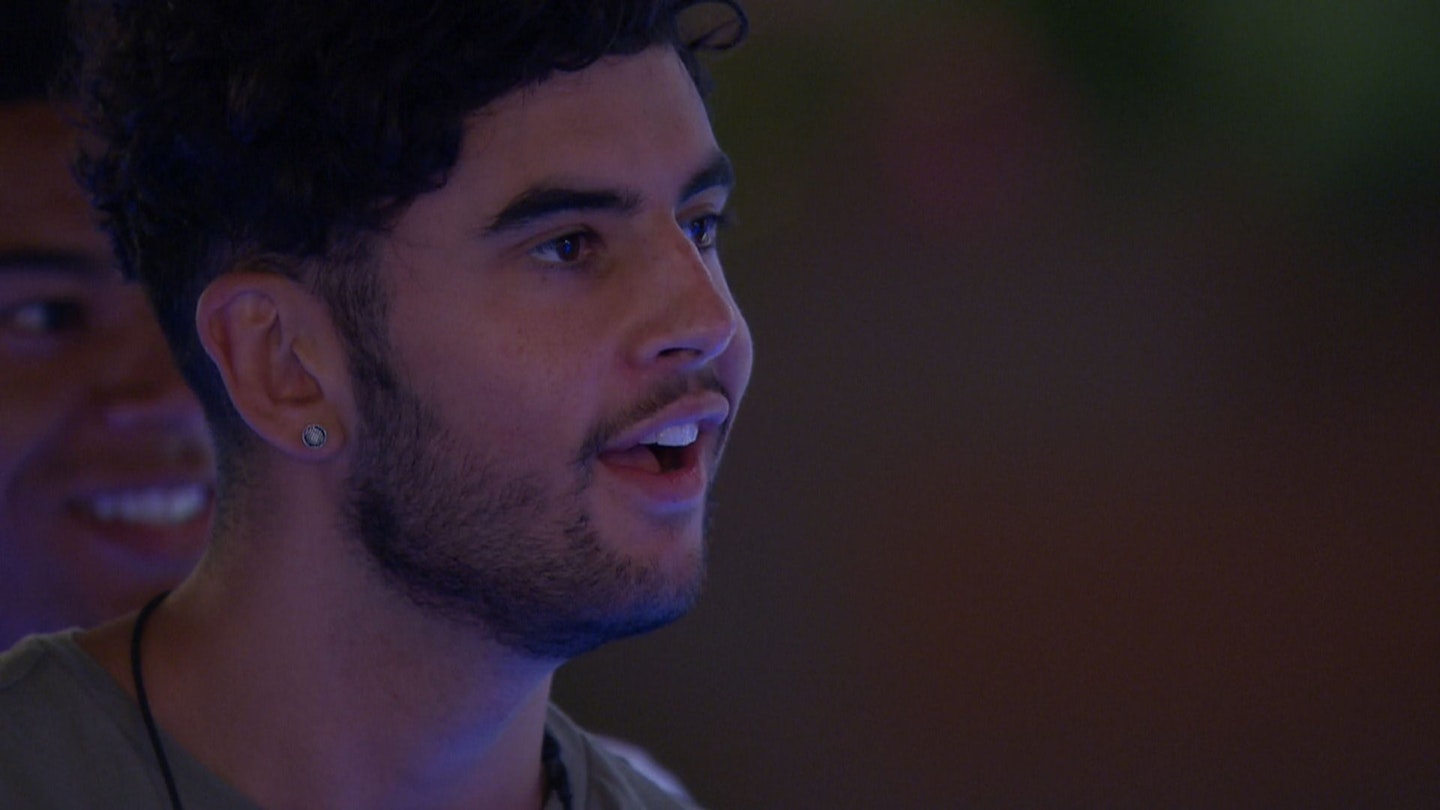 47 of 59
CREDIT: Shutterstock
Niall replaces Kendall
After spending the last two days moping around since Kendall made it clear that she's into Adam, Niall's jaw literally dropped to the floor when Rosie and Georgia tottered into the villa. Viewers voted for him to go on a date with Georgia (and for Alex to date Rosie, THANK GOD). Will Kendall get jel?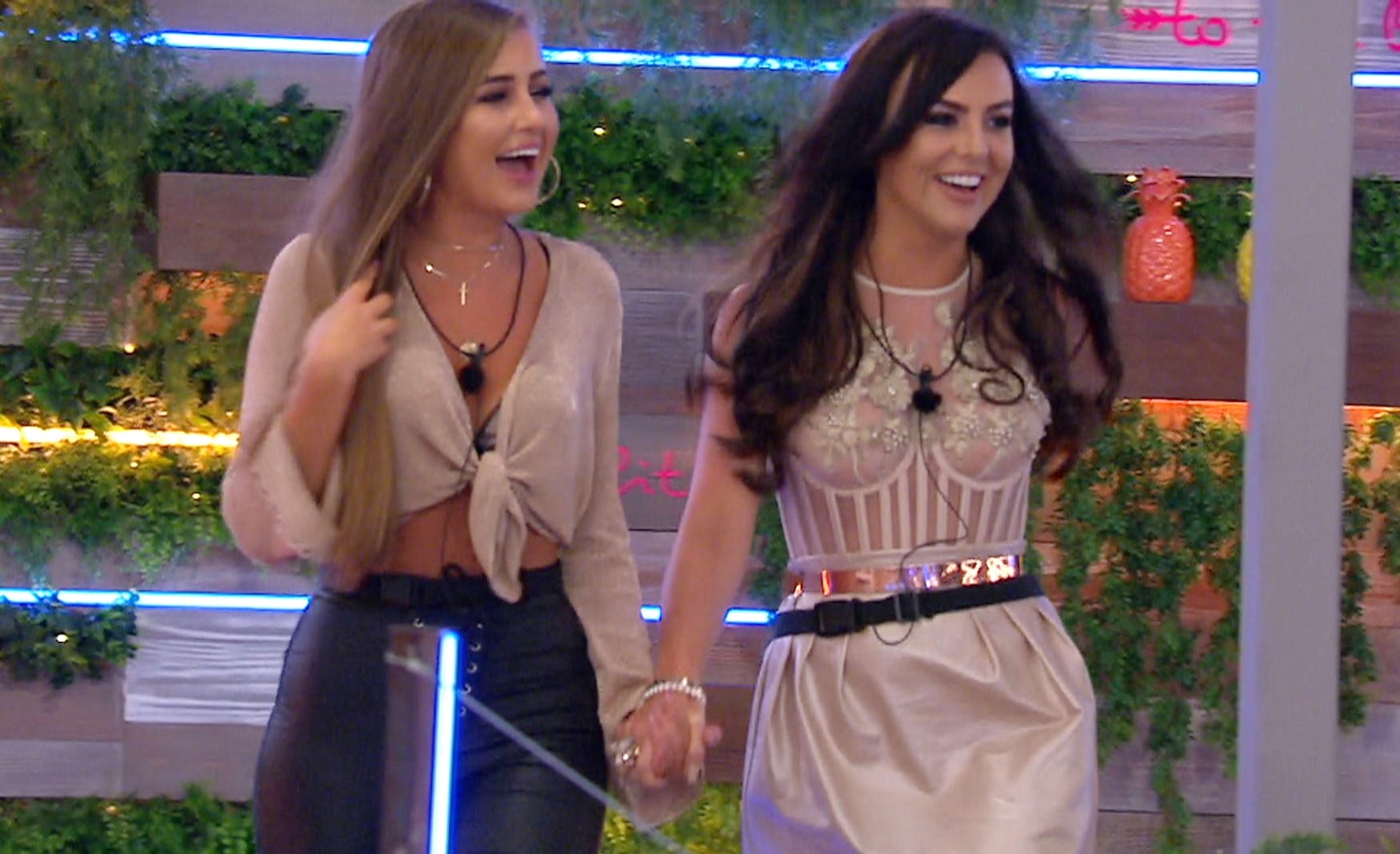 48 of 59
CREDIT: Shutterstock
*NEW GIRLS KLAXON*
The arrival of two new girls turned the original gals into anxious, paranoid WRECKS. Inevitably, Dani and Hayley looked like they might be a bit worried about their decisions to sack off Jack and Eyal just hours before. We are not worthy of such satisfying TV.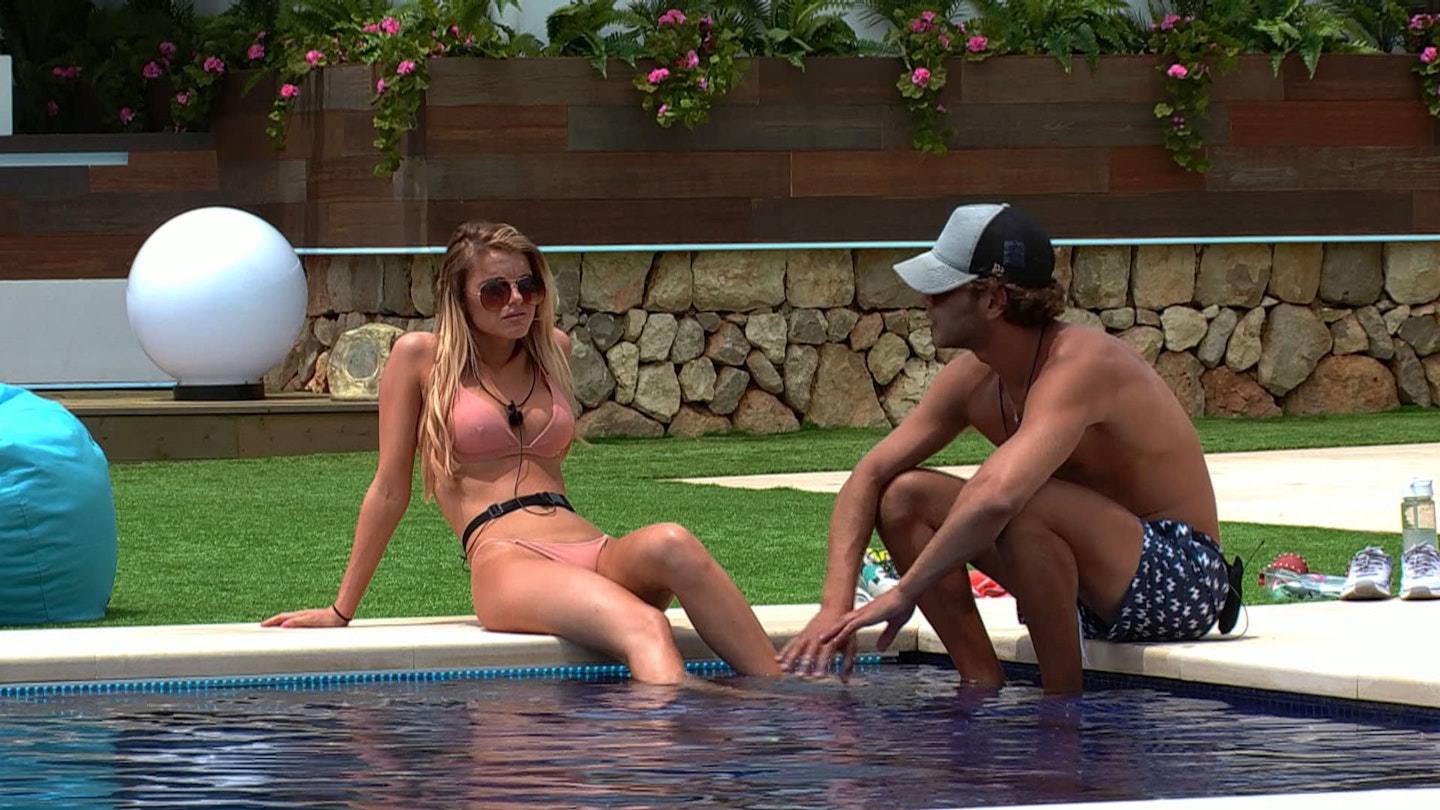 49 of 59
Eyal gets nowhere
So Eyal has the hots for Hayley (obvs) but he's finding their lack of mutual interests and conversation pretty frustrating. He put this to Hayley who told him that she just wants to get to know everyone properly and give them a chance, first. That's code for 'not interested', right?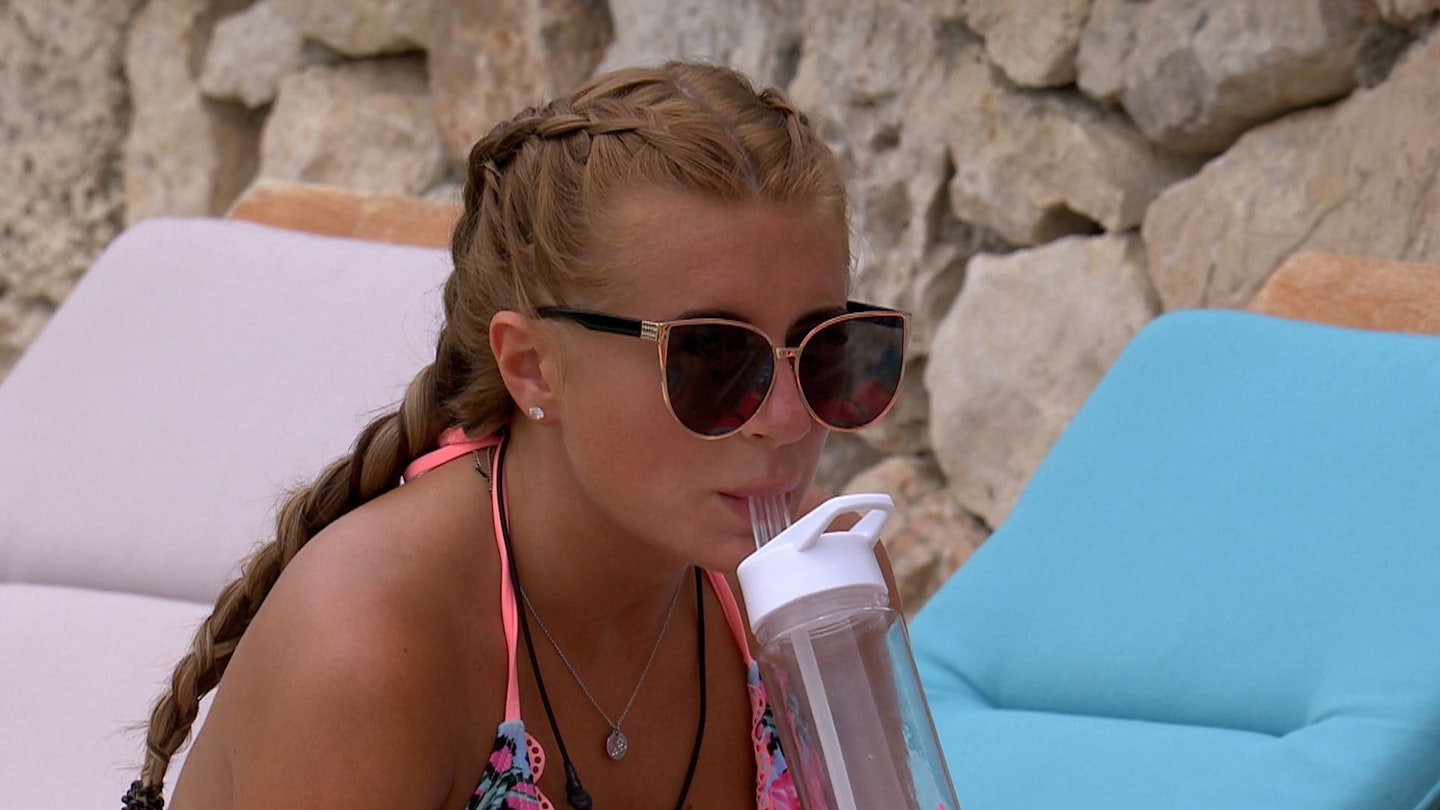 50 of 59
CREDIT: Shutterstock
Dani friend-zones Jack
Dani had 'the chat' with Jack after telling the girls: "I just don't get butterflies around him. He's a lovely looking lad and he's very funny, and any other girl would be lucky to have that." Jack is secretly DEVVO'D but tells Dani he's chill with it. Will she regret dismissing the pen salesman so quickly?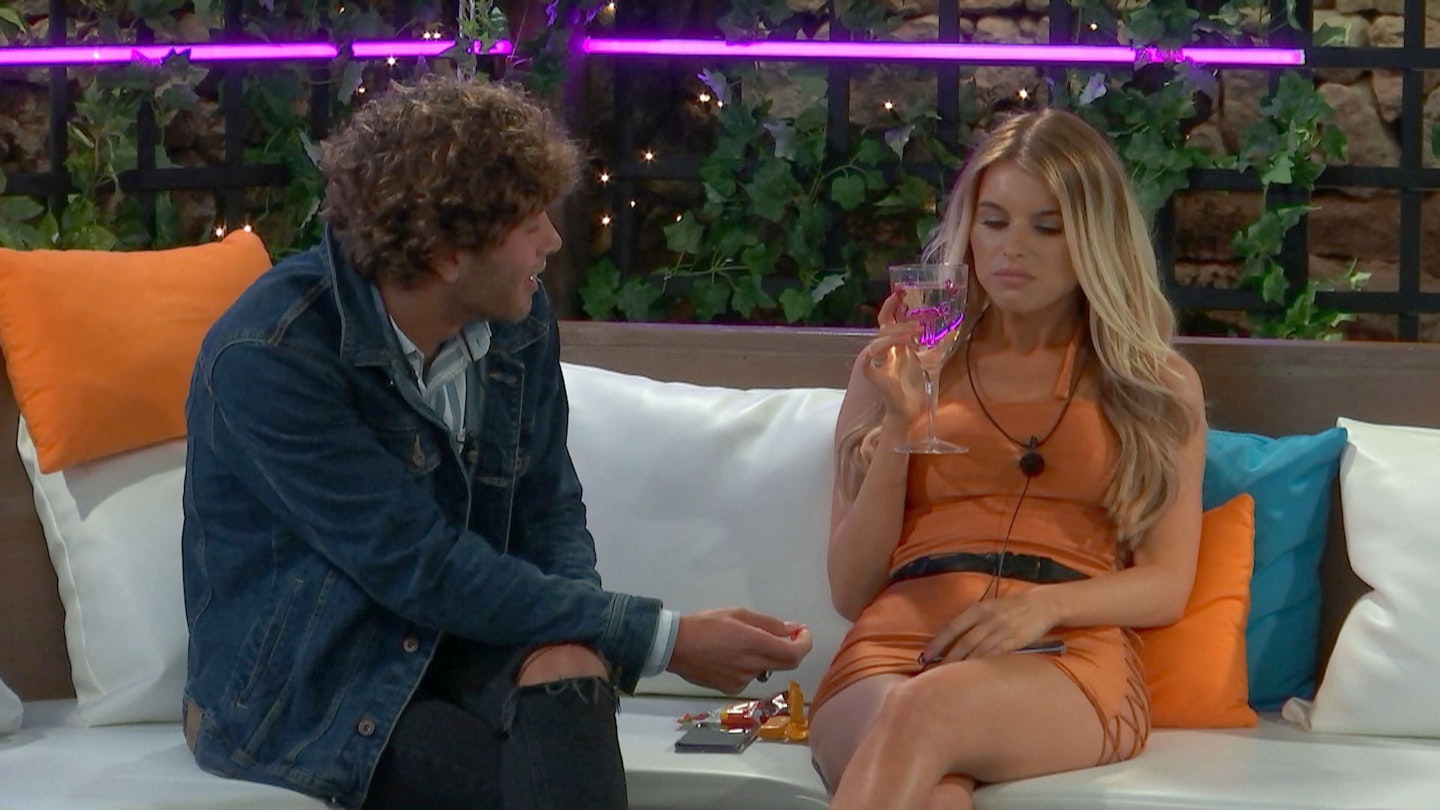 51 of 59
CREDIT: Shutterstock
Eyal plays the game
Wannabe-hippy Eyal Booker tells Hayley: "It's mad… This is a game." So what exactly has he got planned? He explained in the Beach Hut: "If anyone else walks through the door and catches my eye, then that's who I'm going to go with." Luckily, bubbly Hayley really isn't into Eyal anyway and doesn't even bother to pronounce his name properly.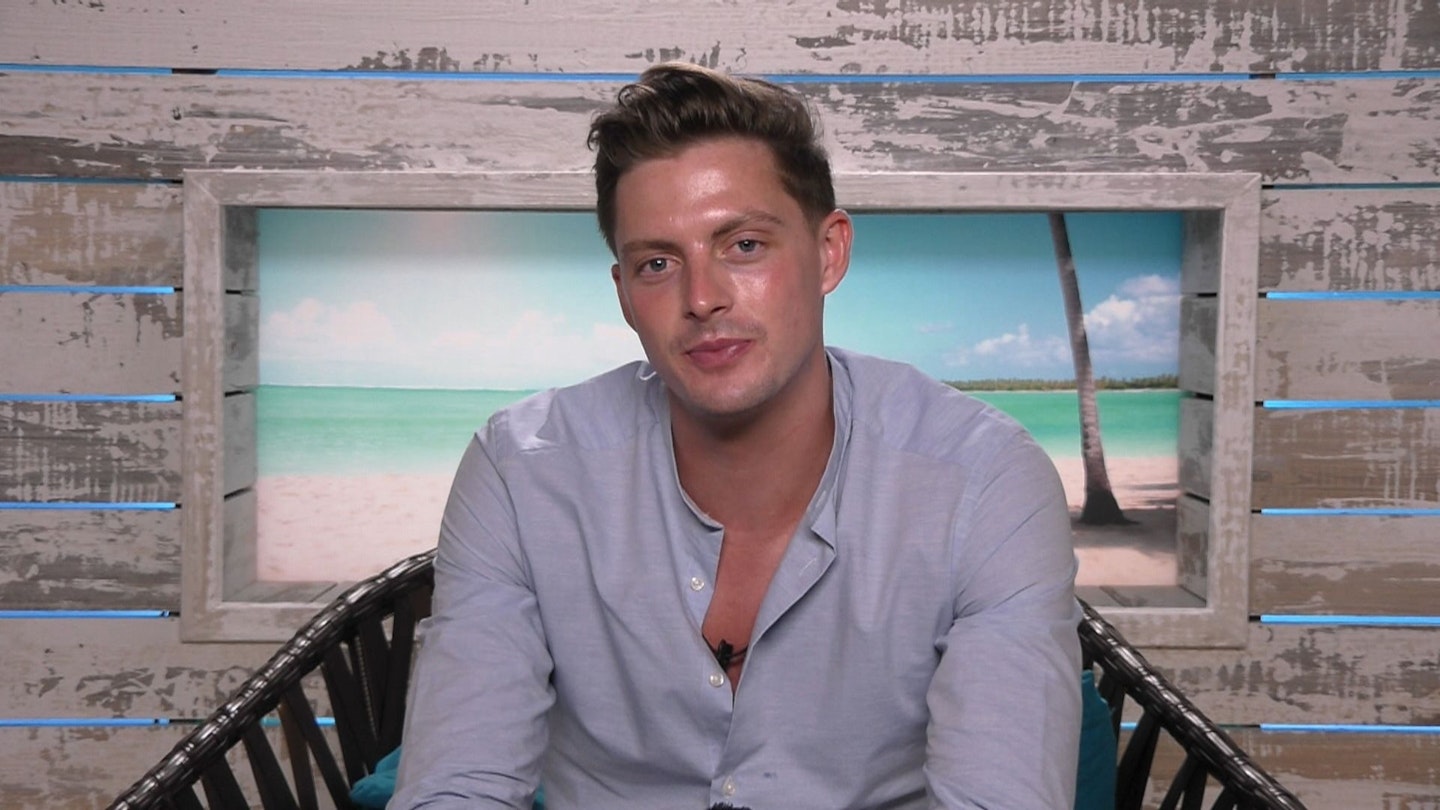 52 of 59
CREDIT: Shutterstock
Dr Alex can't cope
In many ways, we've all been Dr Alex at one point in our lives - which is what makes it SO distressing to watch him being constantly rejected. The guy can't take much more and he shared his worries with the other guys about his future in the villa. Hang in there, pet.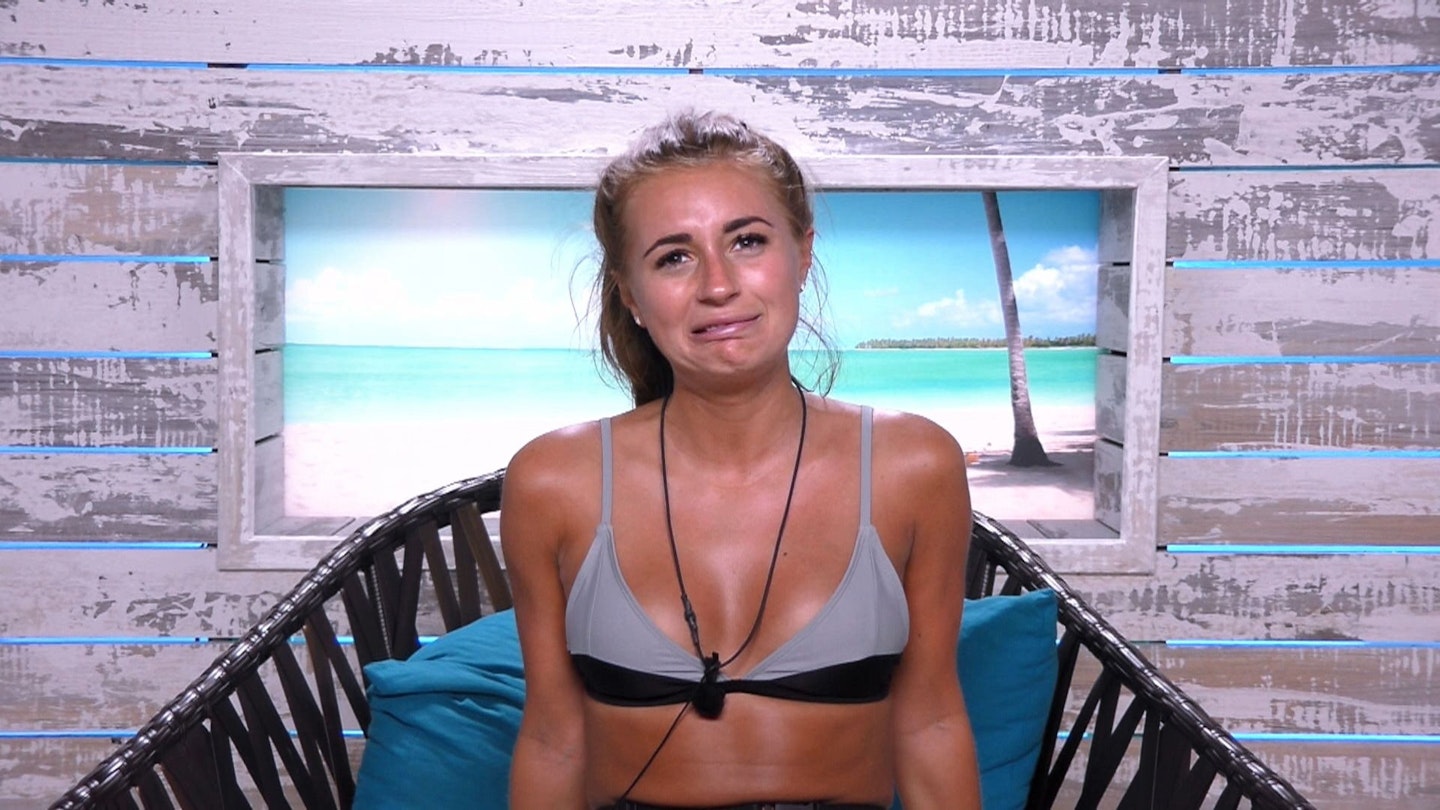 53 of 59
CREDIT: Shutterstock
Jack Fincham and Dani Dyer, Love Island, ITV2 (2018)
Everyone's favourite reality show, Love Island, received 2,644 complaints after Dani Dyer was shown a clip of Jack Fincham with his ex-girlfriend, leading viewers to feel concerned.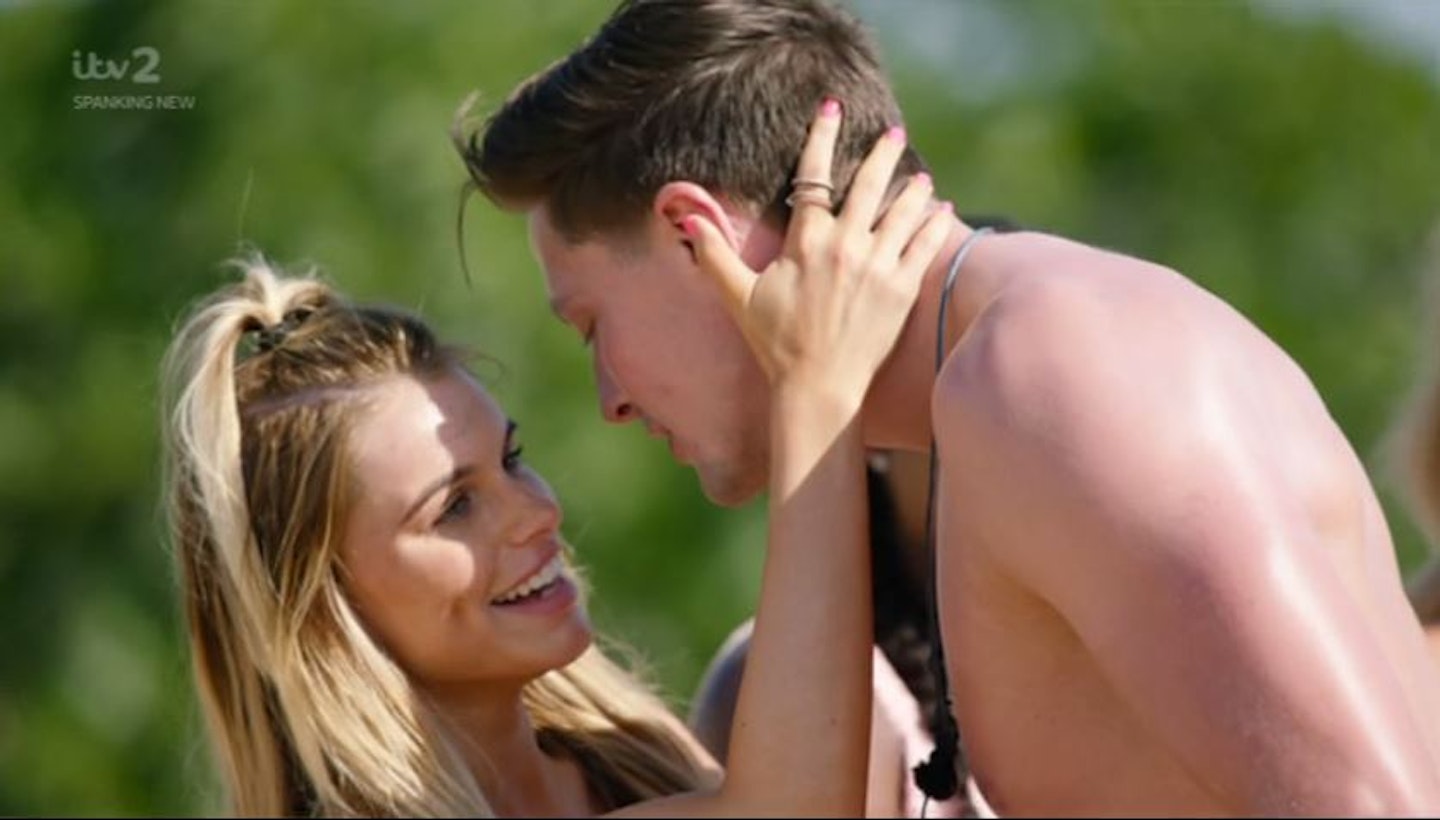 54 of 59
CREDIT: Shutterstock
Alex is rejected...again
Things became even more awkward for Alex, when Love Island Scouser Hayley Hughes burst out laughing in his face while he tried to kiss her. Hayley had every right not to kiss him, but we just want to know why ALL the girls are so turned off by him?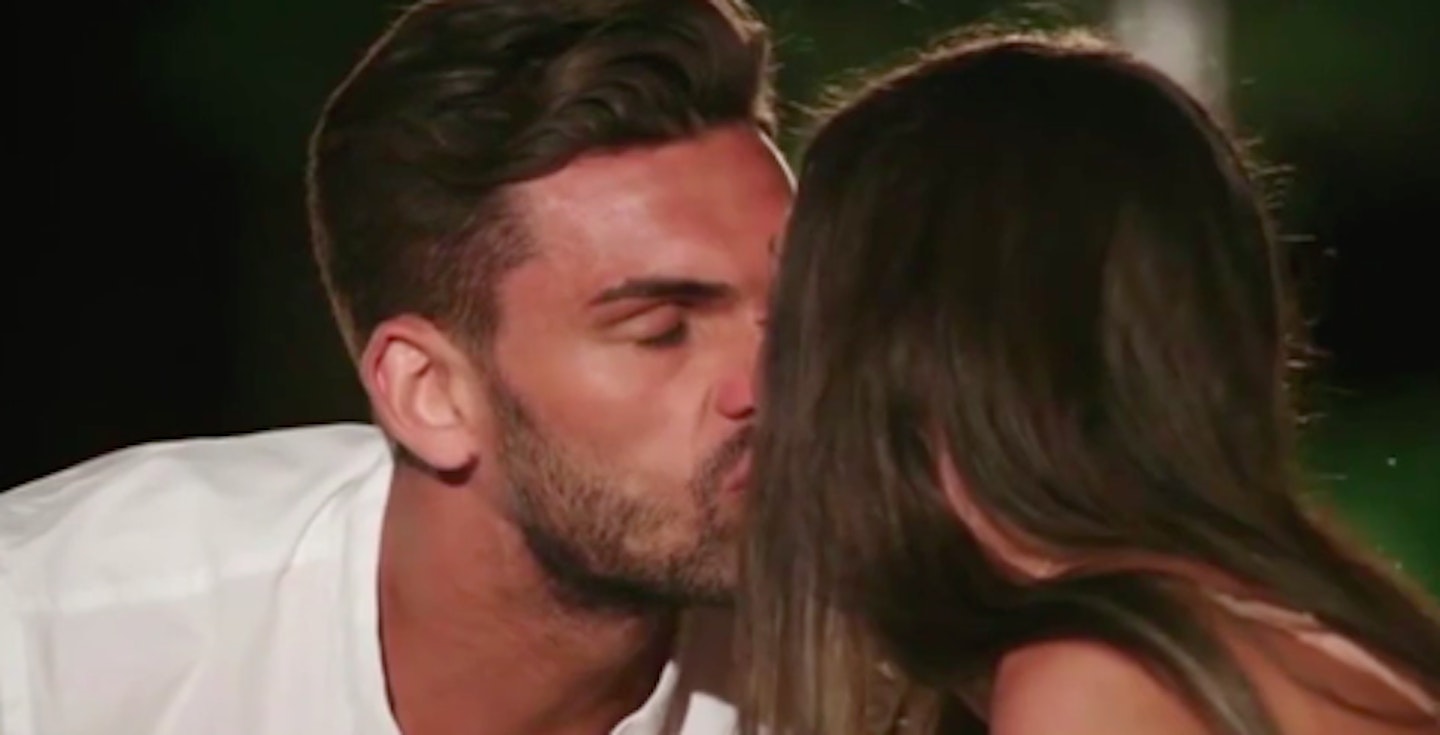 55 of 59
CREDIT: ITV
Adam and Kendall SNOG
It didn't take Kendall long to forget about sweet, forlorn Niall, as Adam kissed her on their candlelit date. What exactly does she see in this tall, dark, confident, perfectly sculpted personal trainer?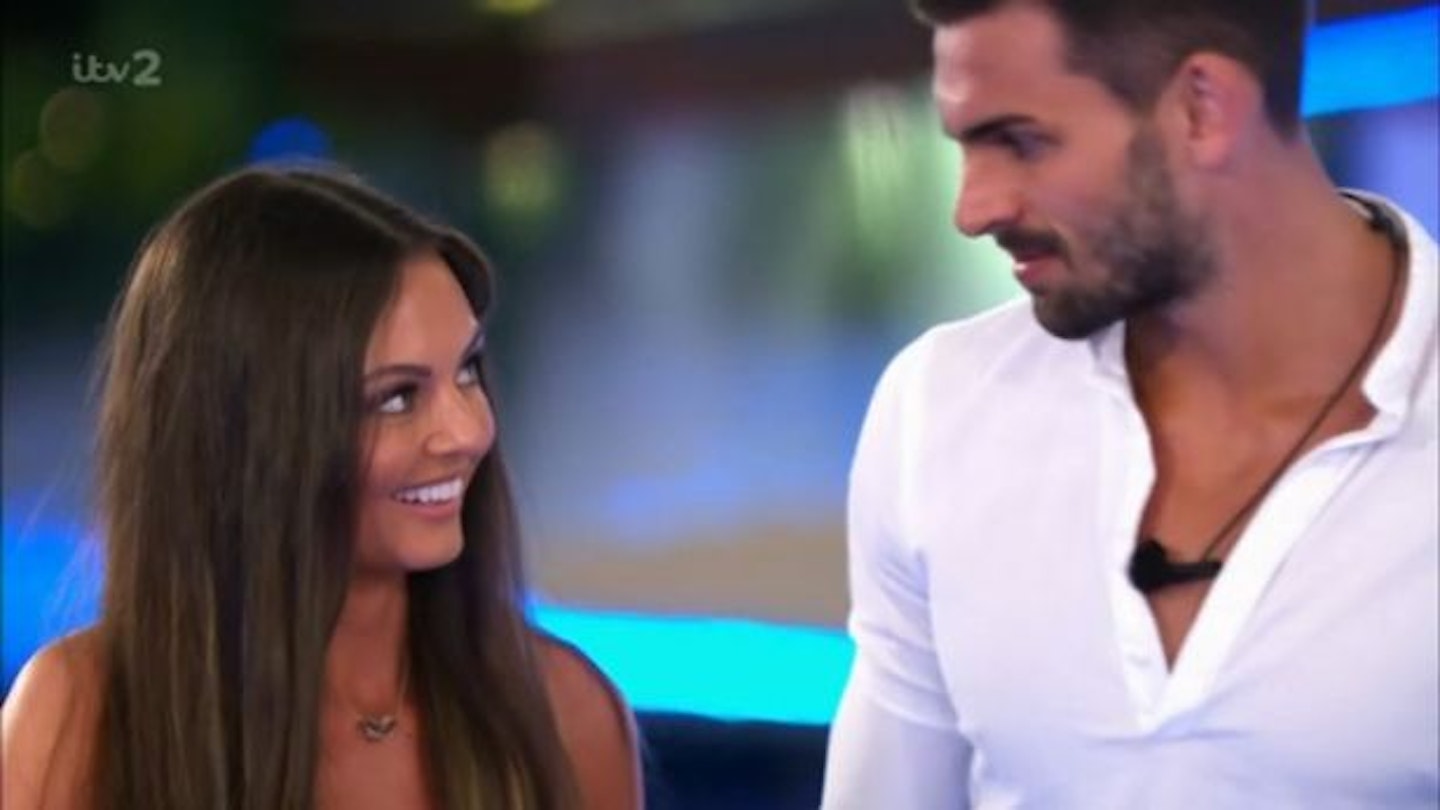 56 of 59
CREDIT: Shutterstock
Adam splits up Kendall and Niall
After the most frustrating cliffhanger EVER, we learnt that uber hunk Adam Collard mugged off the girls he'd been getting cosy with and picked Kendall Rae-Knight. This left poor Niall Aslam all by himself - his heart was broken, and so were ours #WeLoveNiall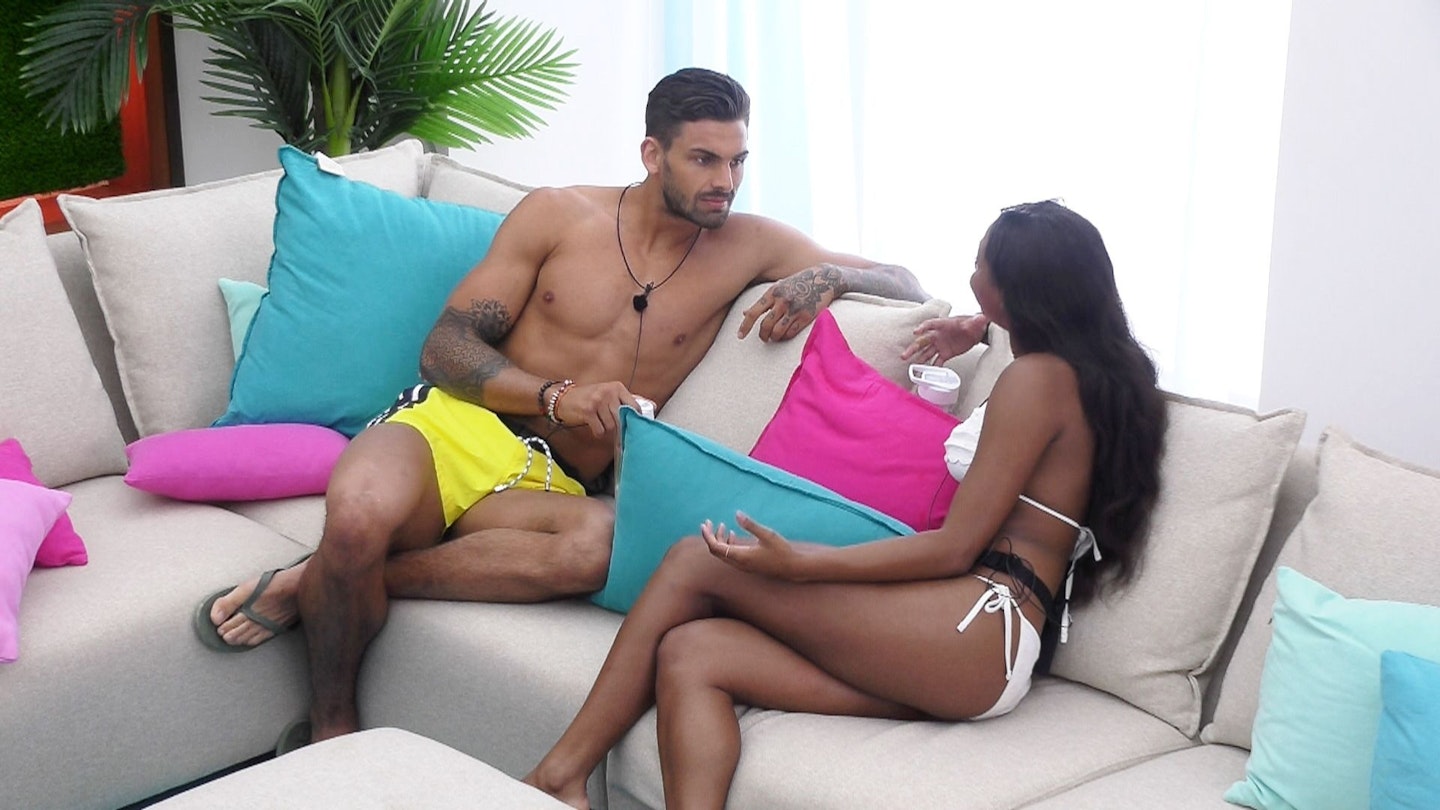 57 of 59
CREDIT: Shutterstock
Samira vs Laura
Adam spent the whole day absolutely WOOING every girl in the villa. Samira and Laura Anderson had the most polite 'I fancy him, hands off' conversation ever while doing each other's hair. Samira said: "I'm not the kind of person that would snap on people's toes." Let's see how that plays out, shall we?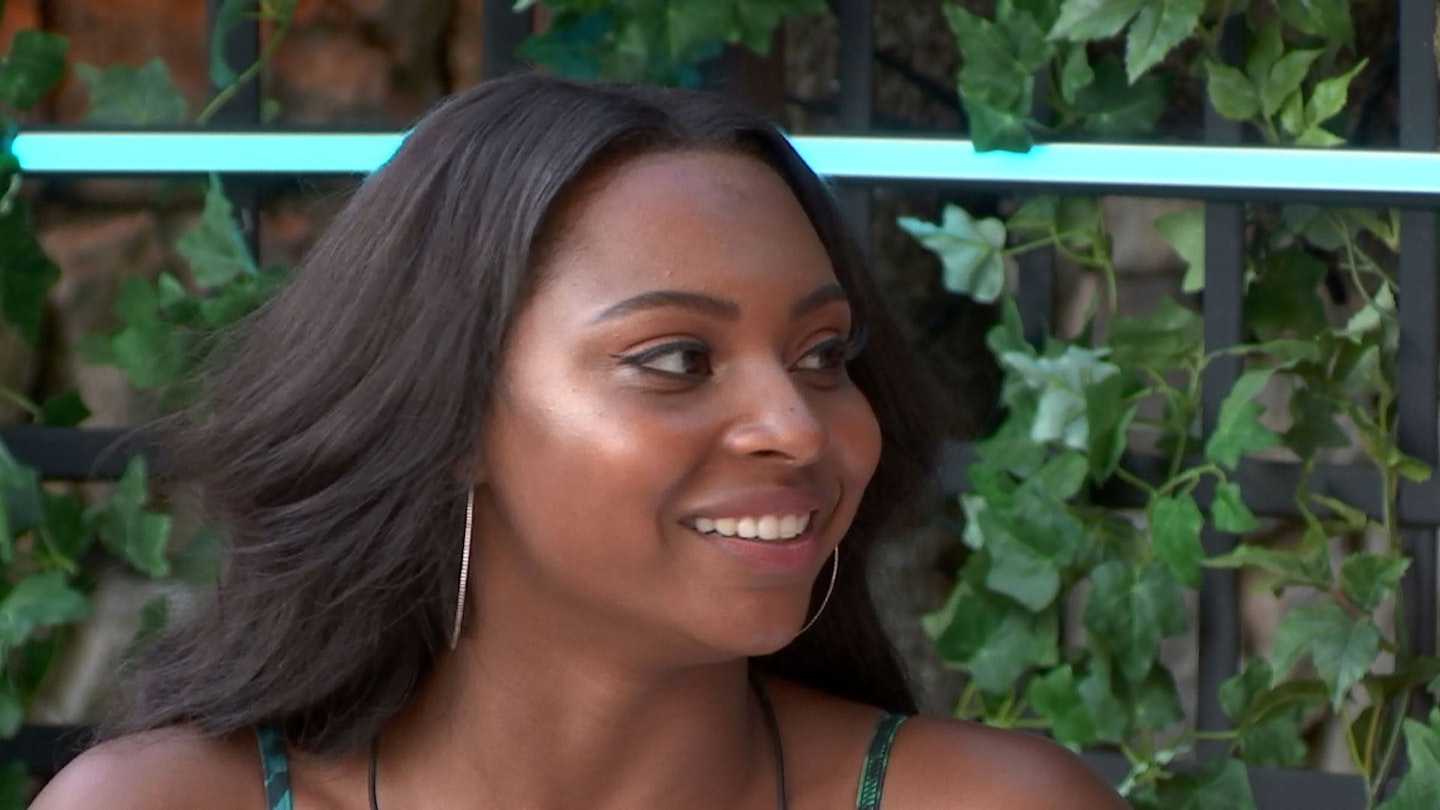 58 of 59
CREDIT: Shutterstock
Samira has the ick
Dancer Samira Mighty was left with Alex and she is NOT happy about it. In fact, she told anyone who will listen about just how much she does not fancy the guy. But what's so wrong with the dishy doctor?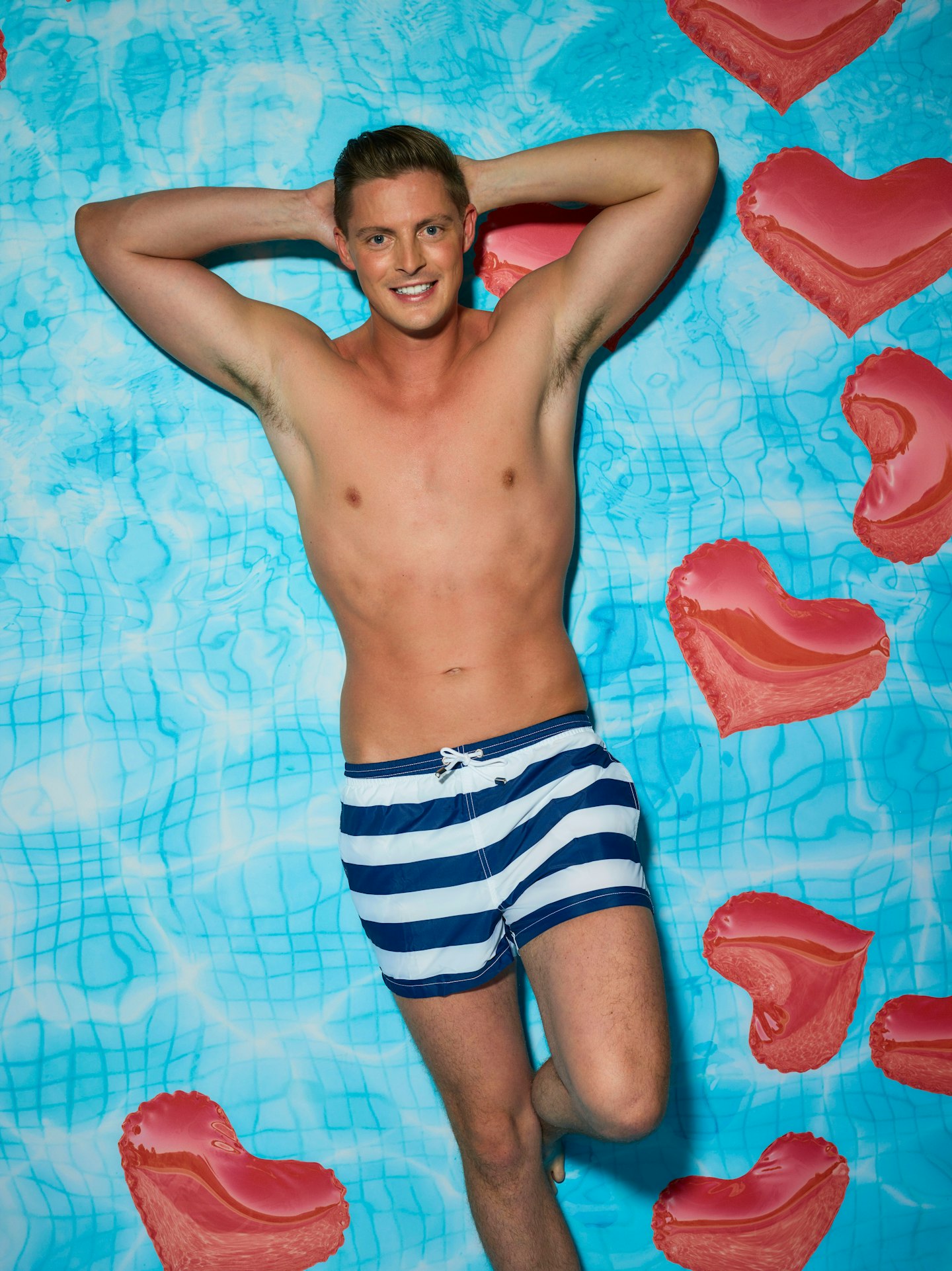 59 of 59
CREDIT: Shutterstock
Dr Alex fails to get hearts racing
The first muggiest moment in the villa had viewers wincing for Dr Alex George when none of the girls stepped forward for him. To up the cringe factor even more, Laura Anderson immediately ditched him for Wes Nelson #REJECTED
WATCH...How to recreate Holly Willoughby's red carpet celebrity hairstyle
READ MORE...
The gruelling secrets behind the Love Island ladies' bikini bodies