Love Island also-ran Charlie Brake has lived the ultimate high life
We always knew he was posh - remember the cricket jumper draped-over-one-shoulder look in his first episode in the villa? #neverforget -but as time went on, it became clear that Charlie is not just your typical Chelsea boy, he is an absolute baller.
So where does he live? What kind of holidays does he go on? Just how many cars does he have?
We've got the low-down.
CHECK OUT inside Love Island's Charlie Brake's house, car and life
Inside Charlie Brake's super rich life including his fancy London home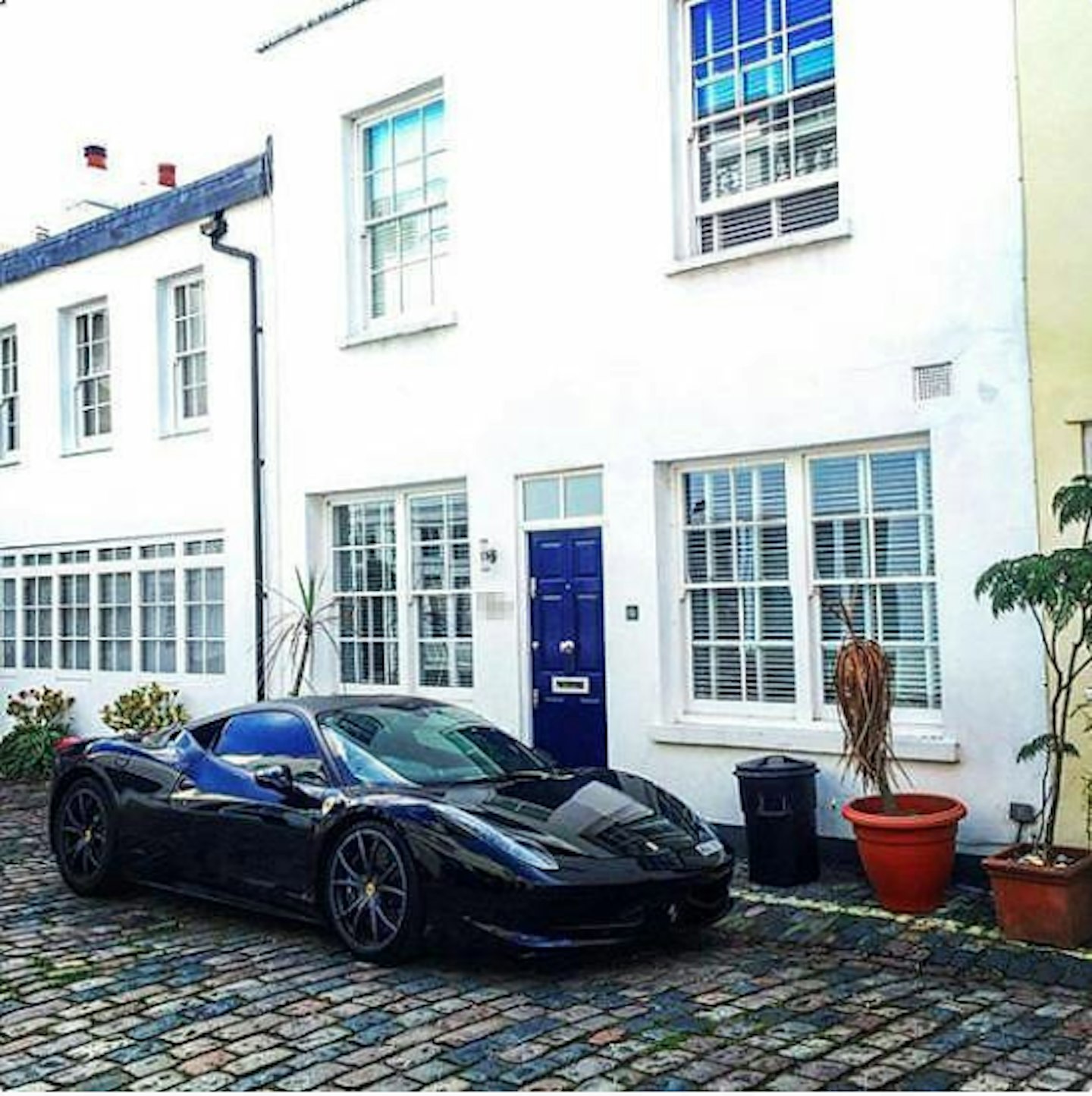 1 of 6
CREDIT: Instagram
Charlie's fancy address
This is the socialite's very quaint mews home in Hyde Park. The white terraced house is situated in an area that is notoriously exclusive, with houses setting buyers back millions.Now, as we all remember, Charlie was extremely hesitant to tell Ellie of his fortune, worried she might only be after 'one thing' if she found out. You might even say he seemed modest? Well, his Instagram begs to differ.Continuously sharing snaps of his glamorous life, and making sure to tag each exclusive location while he's at it, it seems Charlie is proud to showcase his riches. Did you spot that black Ferrari outside his house? Well here's the Porsche he has in Monaco...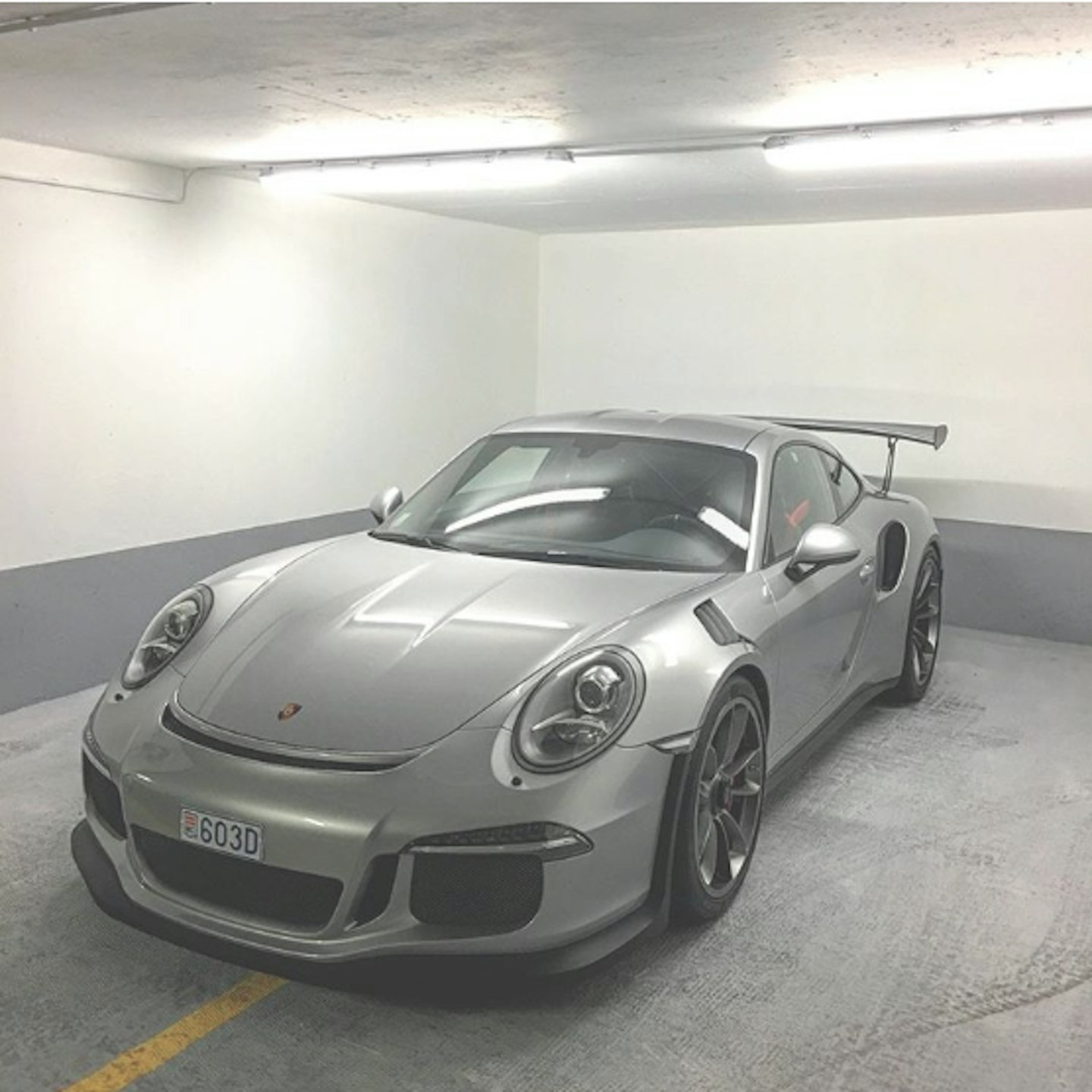 2 of 6
CREDIT: Instagram
Charlie's silver Porsche
Charie also has two more Ferraris, as well as this £100,000 electric blue Porsche...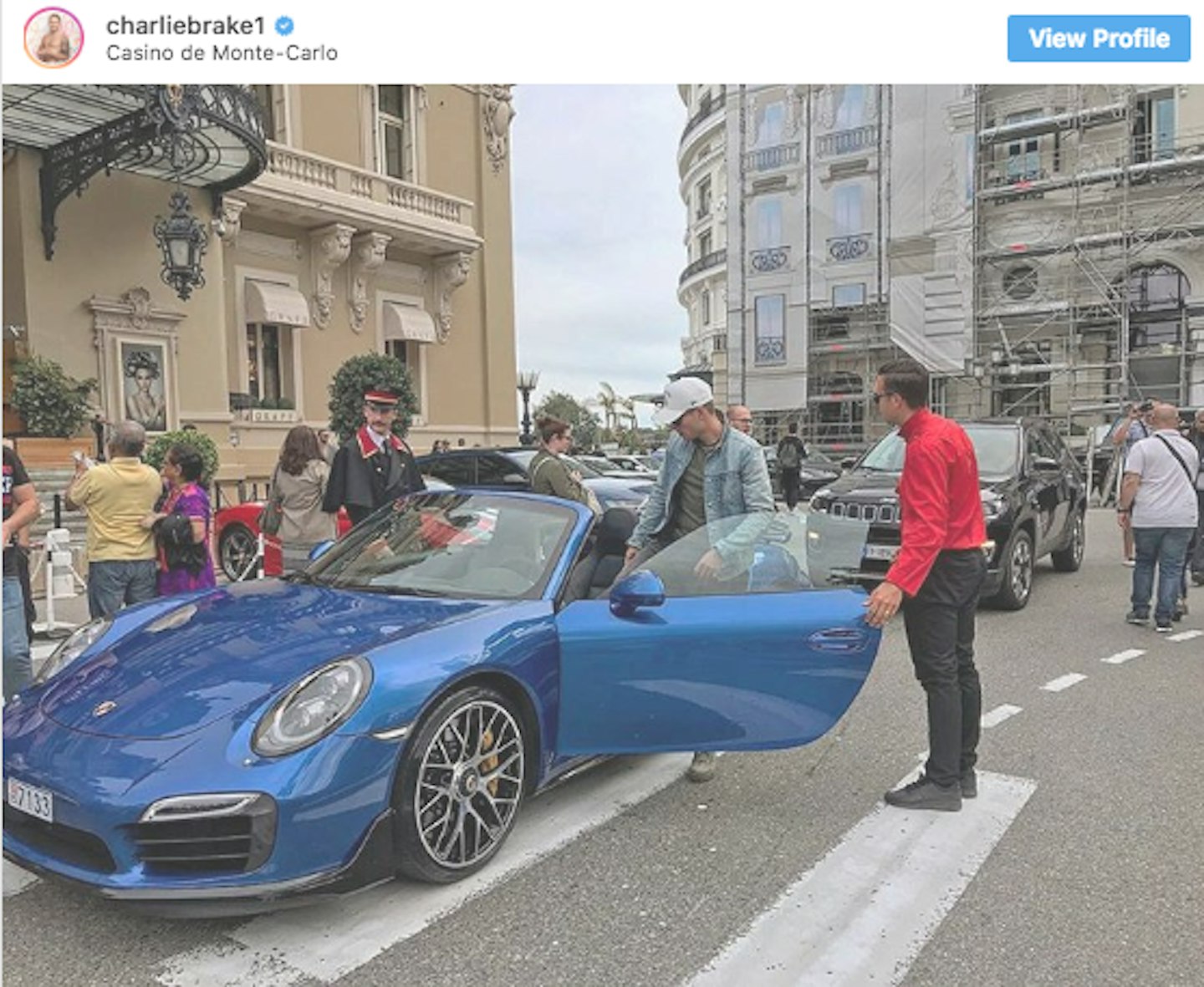 3 of 6
CREDIT: Instagram
Charlie's wealth
Apparently, the reality star's family sold the Brakes catering supply company in 2016 for an unbelievable £2.2billion. That explains it then.According to his Instagram, it looks like Charlie is always on holiday, not having any need to work. He frequently posts pictures of his luxury trips across the world, to destinations including Bali, Thailand, Australia, Singapore, Monte Carlo and Dubai. And of course...he always travels in a private jet. Don't you?
4 of 6
Travelling in style
Hopping on the private jet, the reality star can nip off to anywhere in the world at the drop of a hat. His hobbies include playing polo and golf, skiing in the French Alps and sunning himself in beach clubs...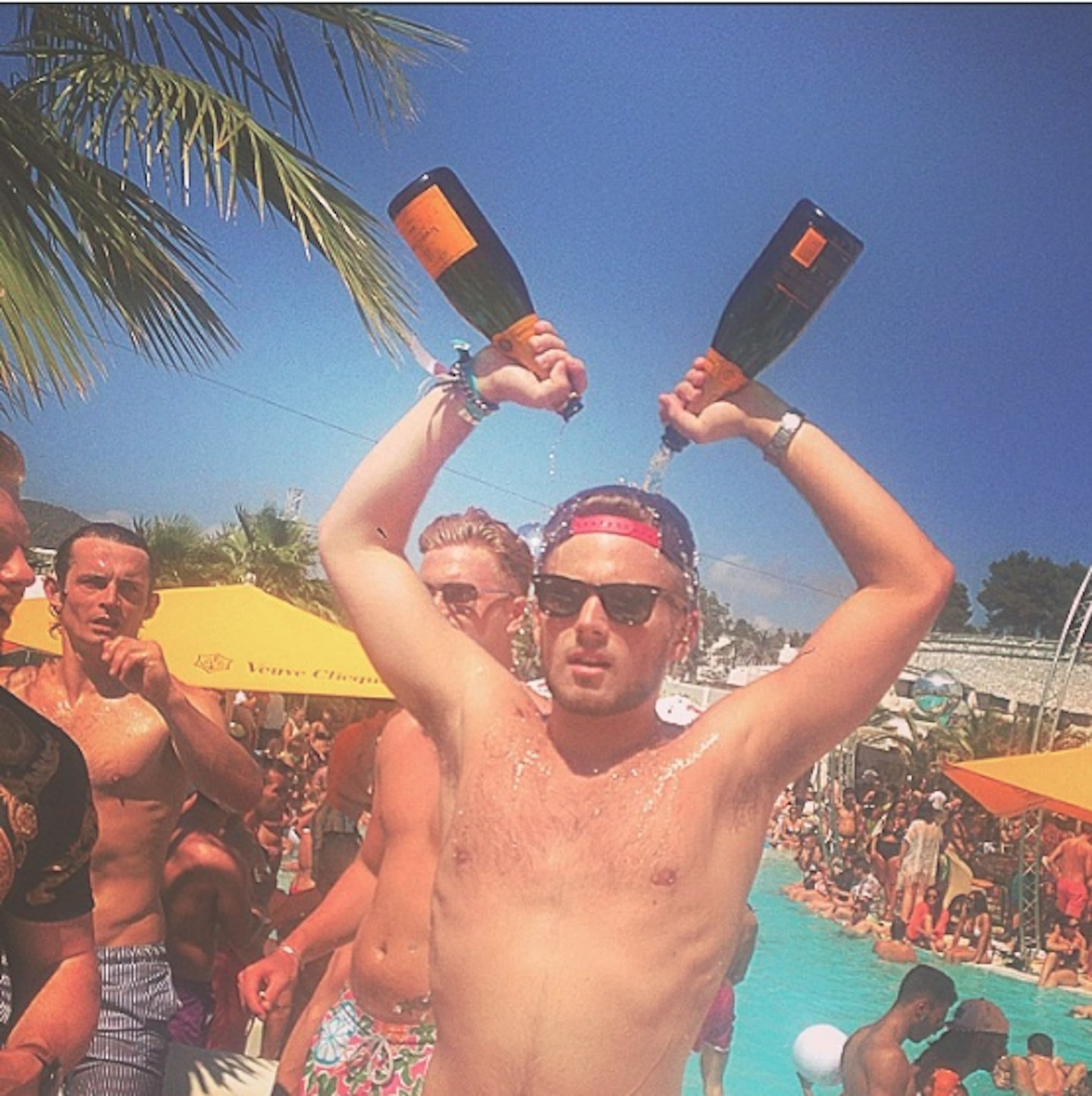 5 of 6
#ihatemondays
Pouring two bottles of what looks like Veuve Clicquot champagne over himself, he posted this shot with the ironic hashtag #ihatemondays.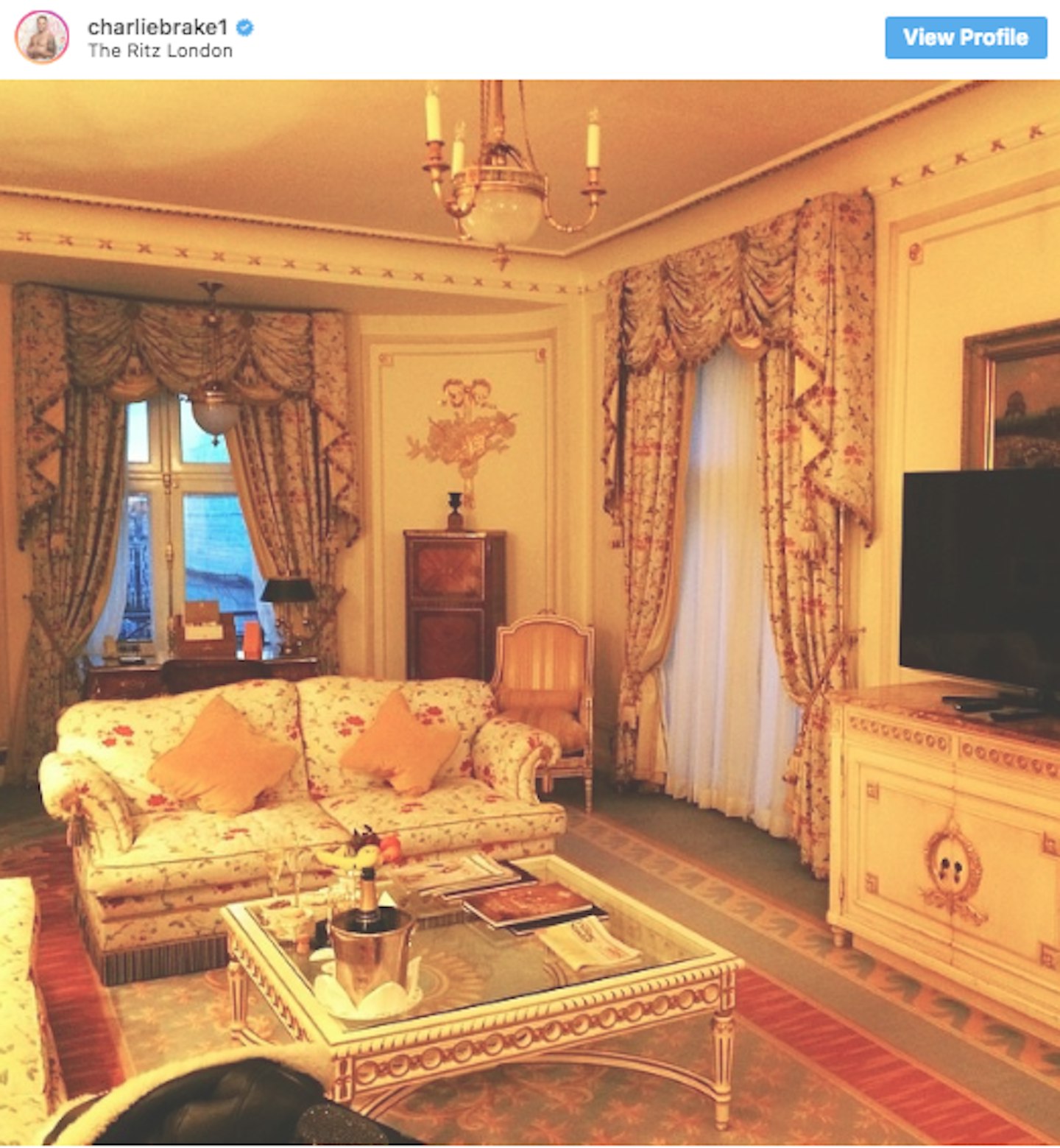 6 of 6
CREDIT: Instagram
He even stays at The Ritz
When Mr. Brake is back in grey old London, he still indulges in some luxury, often staying at The Ritz (rooms start at £900 a night), when he's not in his white terraced house in Hyde Park.
WATCH Eyal Booker spills the Love Island villa's secrets
READ MORE celeb news
Katie Price's ex Kris Boyson 'dating' multimillionaire RHOC star Dawn Ward's daughter Taylor
Towie's Pete Wicks sexting TEN other girls behind girlfriend Shelby Tribble's back 😱
Love Island's Olivia Buckland shows off STUNNING wedding dress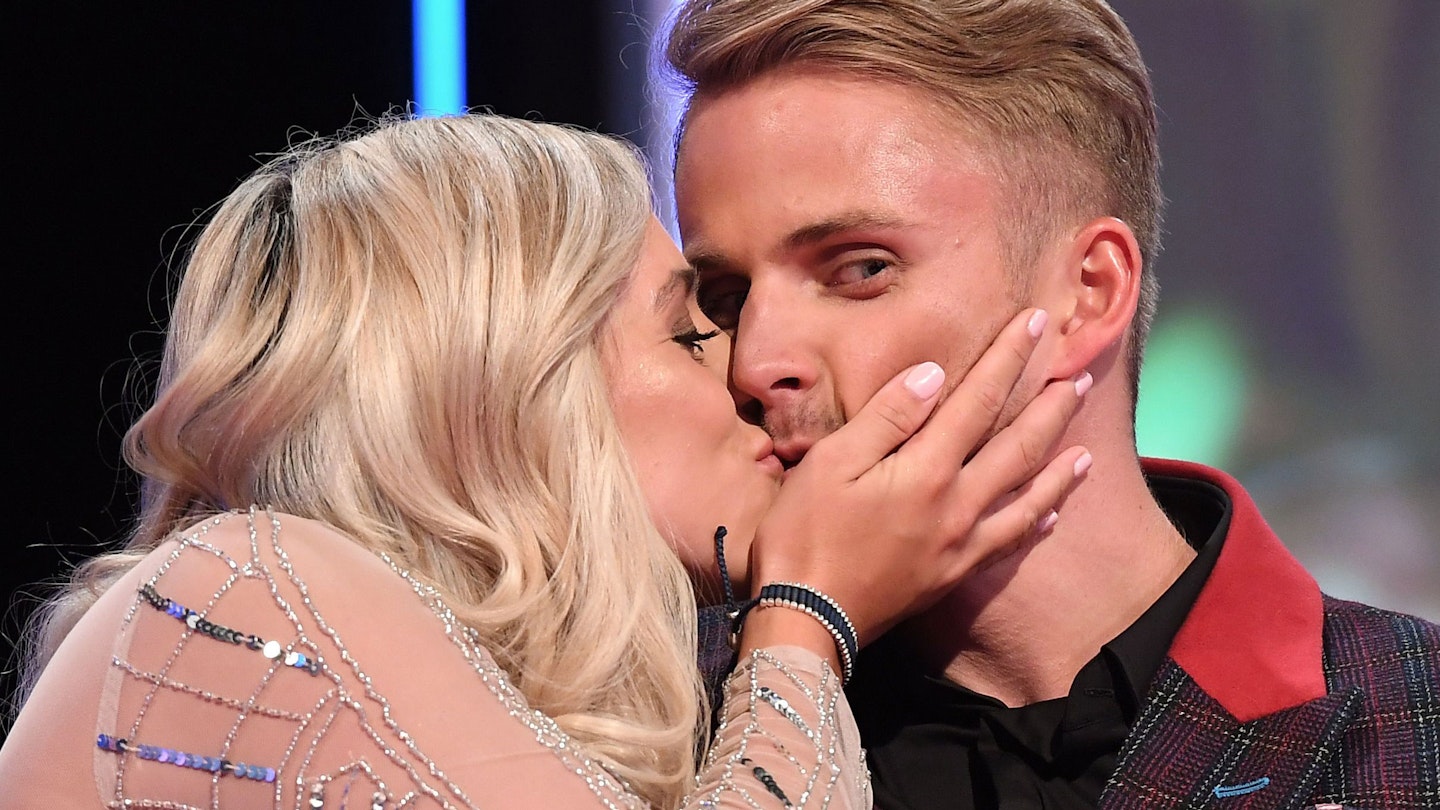 Meanwhile, Charlie and his love Island beau Ellie Brown have SPLIT.
Charlie announced the news on Instagram Stories, classy.
He wrote, on a sombre background of black: "Just to inform you all, Ellie and I have decided to part ways.
""I wish her all the best."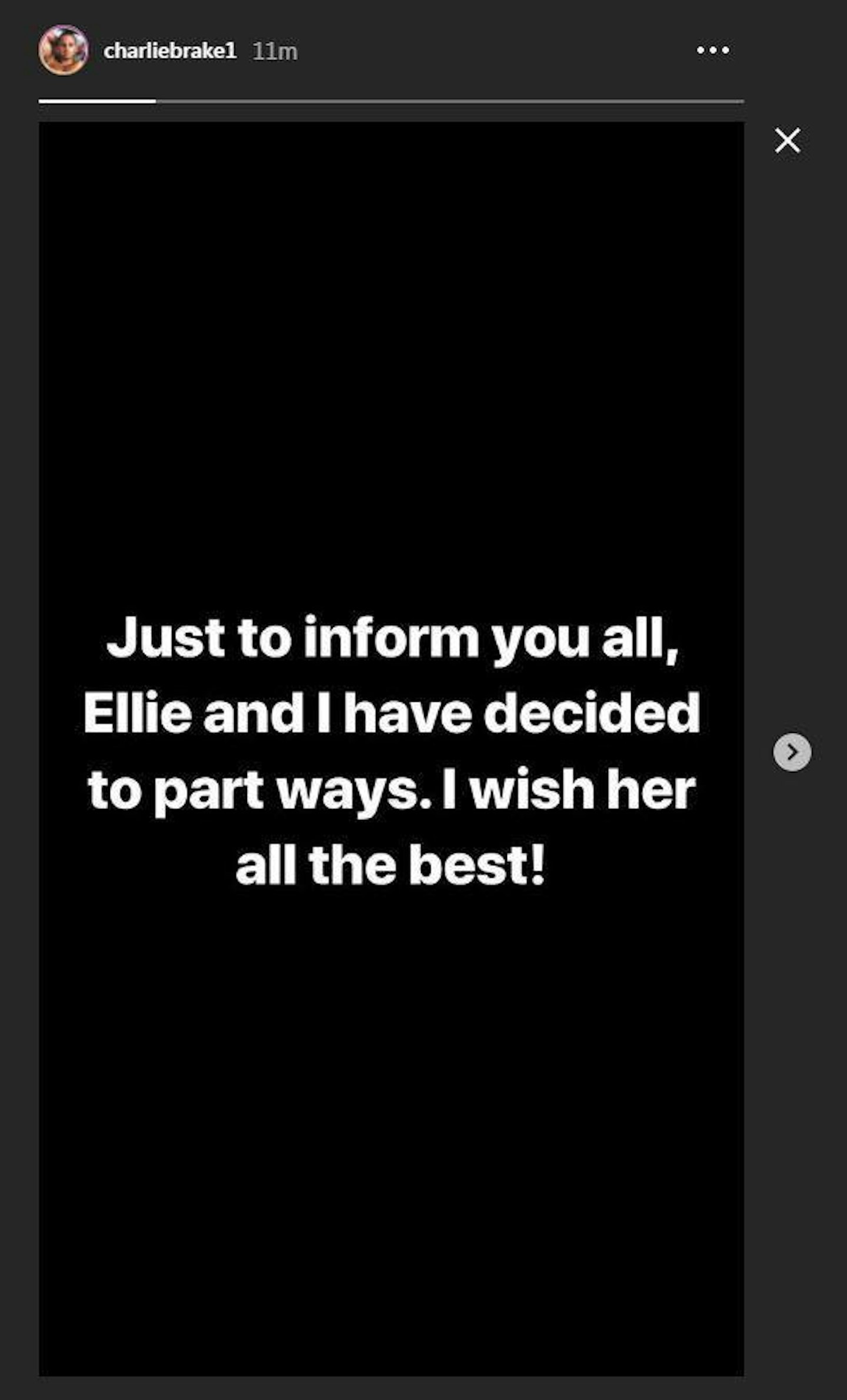 Charlie then took himself to the airport and off on a lads' holiday. Because the best way to get over someone is with a belter break.
Ellie has yet to comment on the split. although she did tell her social media followers she had moved out of Charlie's fancy home at the weekend.
What do you think of Charlie's fancy lifestyle? Can money buy you love? Let us know on Facebook or Twitter.