This week it's all about Luisa Zissman, The Apprentice legend and mum-of-three who co-hosts the chart-topping LuAnna Podcast with bestie, Anna WIlliamson.
The hilarious bi-weekly podcast has since built a massive community online thanks to all the 'honest, upfront opinions, rants, bants and general explicit content' as well as the pair's musings on the topical stories of the week. Luisa tells it exactly how it is and we all love her for it. 👏
(Psst, if you need an extra LuAnna fix this week, Luisa and Anna are guests of Sam Thompson and Pete Wicks' podcast, Staying Relevant and it's the most hilarious podcast crossover, EVER)
Now, Luisa has teamed up with David Lloyd Clubs to inspire us ALL to re-establish our wellness routine and spread the message of the gym's weekly classes and activities for both parents and kids, so families can prioritise their wellness, even with the busiest of schedules.
Fans of the podcast will know Luisa's dedication to keeping fit, so we caught up with her to chat all things workouts, healthy meal inspiration and the fitness tip she wish she knew two years ago...
Hi Luisa! Why did you decide to work with David Lloyd Clubs on their latest campaign?
"I was really thrilled to be approached by David Lloyd Clubs and I love how it's all about finding your balance and reestablishing a routine. They did quite a lot of research actually and the best stat for me was that 81% of parents can't wait for September to roll around so they can get the kids back into school and get back into a routine. I think we're all just a bit tired of summer now and it definitely feels like winter is coming.
"The research also said that 80% of people say holidays make them feel unhealthy and feel like they're left in a slump as well as feeling disorganised. 44% of people feel disorganised and really use September to focus on their well being. I think when David Lloyd Clubs approached me, it really sung to my tune because I'm all about routine and organisation. Especially with having children and a really busy life."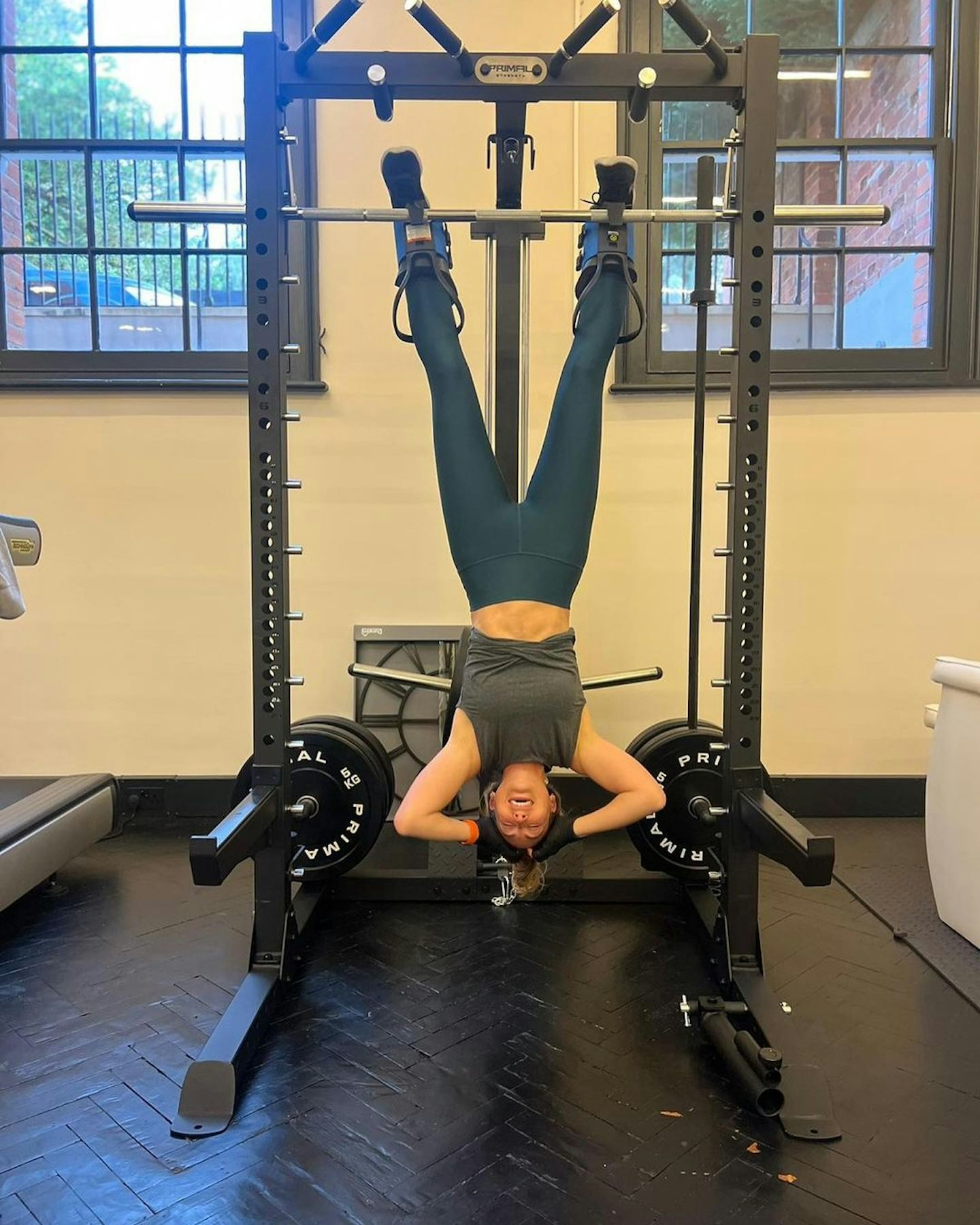 Have you always been really fit?
"When I was younger I didn't really like going to the gym and stuff and I think now I'm a bit older and I've got three kids it's quite nice alone time for myself. I never feel bad though because when I go to my local David Lloyd club in Chigwell, I take the kids with me and they've got great kids activities and they have a really good time. But it's just time to yourself which is really nice. Keeping fit for me just means a lot more than how you look, it's about how I feel. I feel more energised mentally and it's so good for me just taking that time and working out.
"I'm probably the fittest now than I've ever been in my adult life, but that's because I do prioritise it and I'm in a good routine. That's what I try and say to people, 'It only takes three weeks, apparently, to start a new habit'. So if you focus on it and then you get into that habit and realise how food it makes you feel and how rewarding a routine is, then you will find your flow."
What does a typical week in workouts look like for you?
"It varies really. I horse ride, I've got 11 horses, so I horse ride a lot. I've also got two dogs so I take the dogs for walks as well. I do have quite a high activity level aside from going to the gym. Then gym wise I mix it up, really. I do like hitting it hard.
"David Lloyd Clubs do a Blaze class which is great. It's a mix of running, boxing and weights which I love. I like just doing weights in the gym, I'm not the biggest fan of running, to be completely honest. If it's during a Blaze class, I know that it's only like 20 minutes so I can do it, but going for a run, I'm not that good at.
"But yeah, probably three weight training and strength sessions, couple of cardio and every now and then I'll do a yoga or pilates class. But I found recently that the best results for me have been from strength training."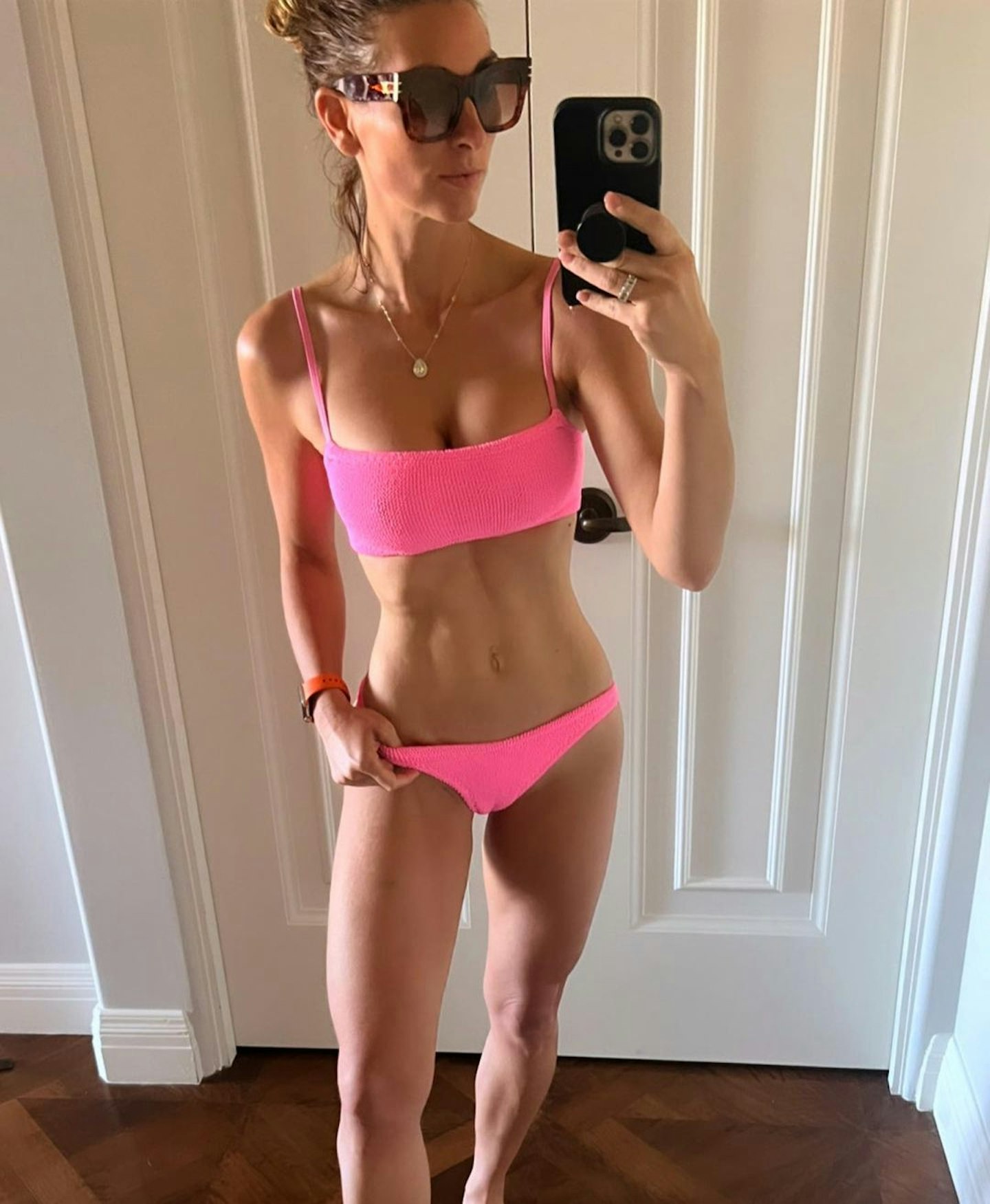 Tell us, what's your secret to really good abs?
"I read a book when I was about 11 and I can't even remember what the book was called, but the girl in the book was like, 'I always hold my stomach in wherever I go' and I've got really good abs because of it. I've always ridden horses which I think is massive core strength and balance which you know, I've been riding since I was four. Everyone does comment on my stomach and they're like, 'How did you do that?" and I'm just really active.
"Then in the gym as well, I do focus on my abs because I find ab workouts easy. I also don't eat processed food and I don't eat a lot of fat. I think really, if you want to see abs pop you do do need to have a relatively lean body fat. But I enjoy doing abs, I love hanging and lifting my legs up. I've got a broken ankle at the minute and I was still in the gym today hanging and lifting my legs up. It was really heavy because I've got a boot on!"
What are your go-to healthy meals at the moment?
"I have Thermomix which is amazing, because it just means that you can cook fresh food really quickly. I bought it in lockdown actually and it's amazing, you can make a salad in five seconds. There's no excuse not to eat well and I do just often find things that are in the fridge like a bit of broccoli, a bit of this, a bit of that and I'll chuck it in and chop it up and make a chopped salad.
"The thing with me is I don't find eating healthily a chore. A lot of people are like, 'You must be starving' and I'm like, 'No, I eat really well, I eat a lot but I eat quantities of really good food.' I love avocado on sourdough. I love salads. I don't eat any meat to dish or have milk. I do have a lot of protein shakes. I use MyProtein which is amazing. I make protein shakes and I use Alpro Hazelnut milk and vanilla protein is my absolute favourite."
What are your favourite supplements?
"I always take JS Health vitamins Detox and Debloat which are amazing. You take them after you eat and when you get that after dinner bloat. It's like popping a balloon and you don't get that bloat so I highly recommend them.
"My gorgeous friend Sam Faiers has Revive Collagen so I take that. It actually took her ages, but she came out with a vegan one. I also take MyProtein shakes, I eat protein bars and yeah, I'm quite clean, I don't take loads of stuff but I think what I do take is really good quality."
What are your current daily wellness habits?
"I love waking up early, it's my number one thing. I got up at quarter past four this morning and I do most mornings. Most people think I'm nuts! Waking up early for me is number one.
"I think, as well, taking time to relax. I go to the spa at the David Lloyd Clubs and they've got a hydropool, a foot spa and you can fall asleep on the heated beds, it's so nice.
"Skincare is also so important, I always like to mix it up. At the moment, I'm use the Current Body LED Mask and it's actually really good. I'm always in a rush and I don't really go for facials or anything like that, so I like doing stuff like that at home. I can never be bothered to dry my hair, so I'll let my hair dry naturally whilst I've got the mask on."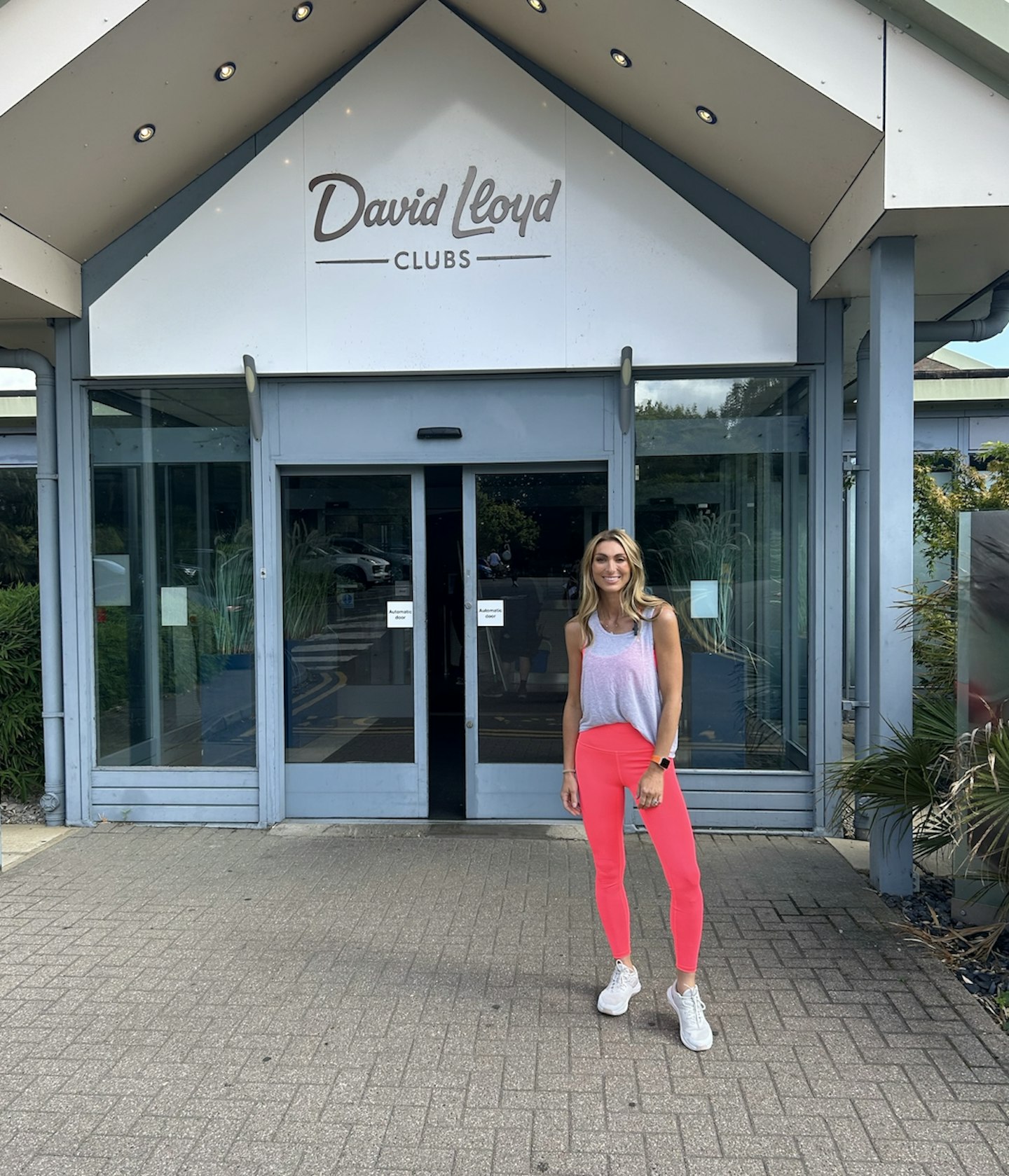 What are your top tips for waking up super early?
"Not hitting snooze is a major thing, because apparently when you hit snooze and fall back to sleep you enter a new sleep cycle and your sleep cycles are 45 minutes long. So if you hit snooze and drop back off and then you have to wake up again after a ten minute snooze, it really makes you feel groggy.
"If you wanted to start waking up earlier, first of all wake up when your alarm goes off. Get in the habit that once your alarm goes off, you're up, because snoozing does really throw you out. Then just start setting it half an hour earlier.
"I find getting up before the kids massively beneficial because I can sort myself out, I'm not stressed and then I'm ready to deal with them. I know a lot of your readers will be parents and for me, just having an hour to myself in the morning is key. Also, just organsing the kid's stuff the night before is massively important as well. No one wants to be running around trying to find a school shoe at eight o' clock in the morning!"
What's a great fitness tip you learned two years ago?
"That strength training burns more than cardio. You don't need to run your guts out on a treadmill, a good half an hour strength training session will kickstart your metabolism. I most of the time workout fasted, which is again why I work out in the morning. I'll work out and then have a protein shake normally, you just get better results.
"I love taking a pre-workout, the one I take is C4 Ripped. They do other ones, but the ripped one is hardcore. I get the blue rasberry one, mix it with water and shot it, it really gets you going."
Quickfire round:
Go-to gym wear brand? Alo Yoga, it's pretty much the only brand I'll wear. I wish they'd sponsor me, I just spent a thousand pounds on their website!
Favourite healthy snack? MyProtein protein bars or just fruit, I love an apple. You don't have to spend a lot to be healthy either, you don't have to buy all this stuff, just eat an apple. Often I'll be found eating a bag of rocket fresh out of the bag!
Usual bedtime? I try and get an early night and I'm normally asleep by ten.
Something that's always in your fridge? Hello Fresh, because it's so convenient. Oh and there's always every kind of milk you could want, I could keep Alpro in business!
A quote you live by? 'Always regret the things you did and not the things you didn't'.