How do you shop?
I always go in person. I used to order online, but you end up buying the same things each week and I need variety. It also means you miss out on seeing offers! I don't buy booze because I don't drink, and that saves us quite a bit of money.
Describe your daily diet…
I do intermittent fasting, so I don't start eating until 10am. I'll go to the gym then break my fast with a Foodspring protein drink, it has vitamins and ginseng which gives me a pep. For lunch, I have bangers, mash and veg, or chicken breast with little roast potatoes and steamed veg.
For dinner I like something a bit lighter. Michael [Davina's partner] does a delicious ramen, where you chuck in cabbage, peppers, beansprouts, noodles, beef stock, garlic, chilli and soy. We put grilled salmon on top.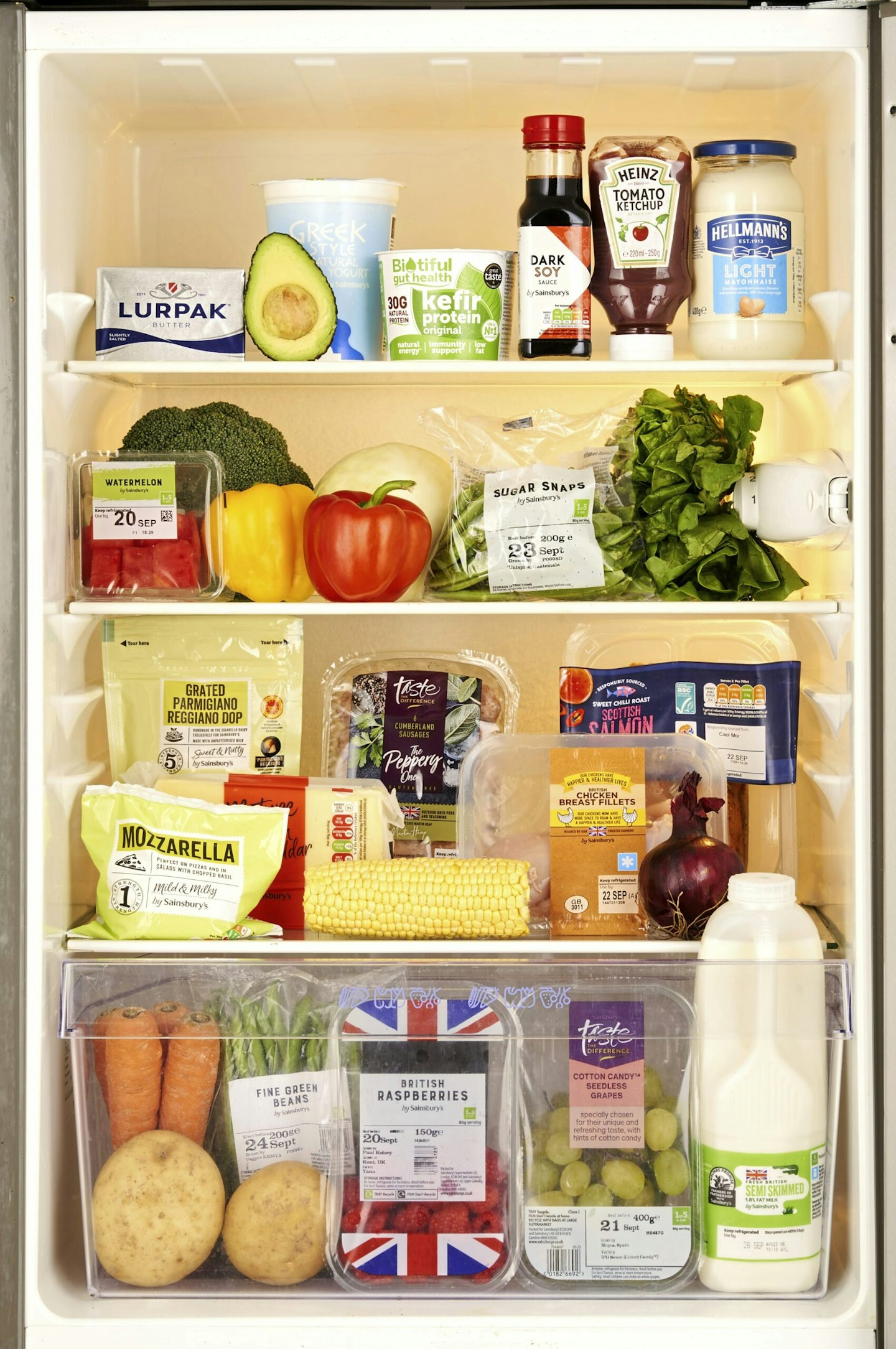 Is there anything you snack on?
I try to reach for things that are salty not sweet, so usually a mix of nuts.
What do you cook to impress?
Michael and I are an amazing culinary team. We do a mega roast/barbecue — an assortment of meats like hamburgers, bangers and chicken wings.
Takeaway order?
I love a Deliveroo. I go for a green Thai curry or an Indian tikka, as I can't make it as well as a takeaway version. Sometimes we'll do family pizza night, or fish and chip Fridays.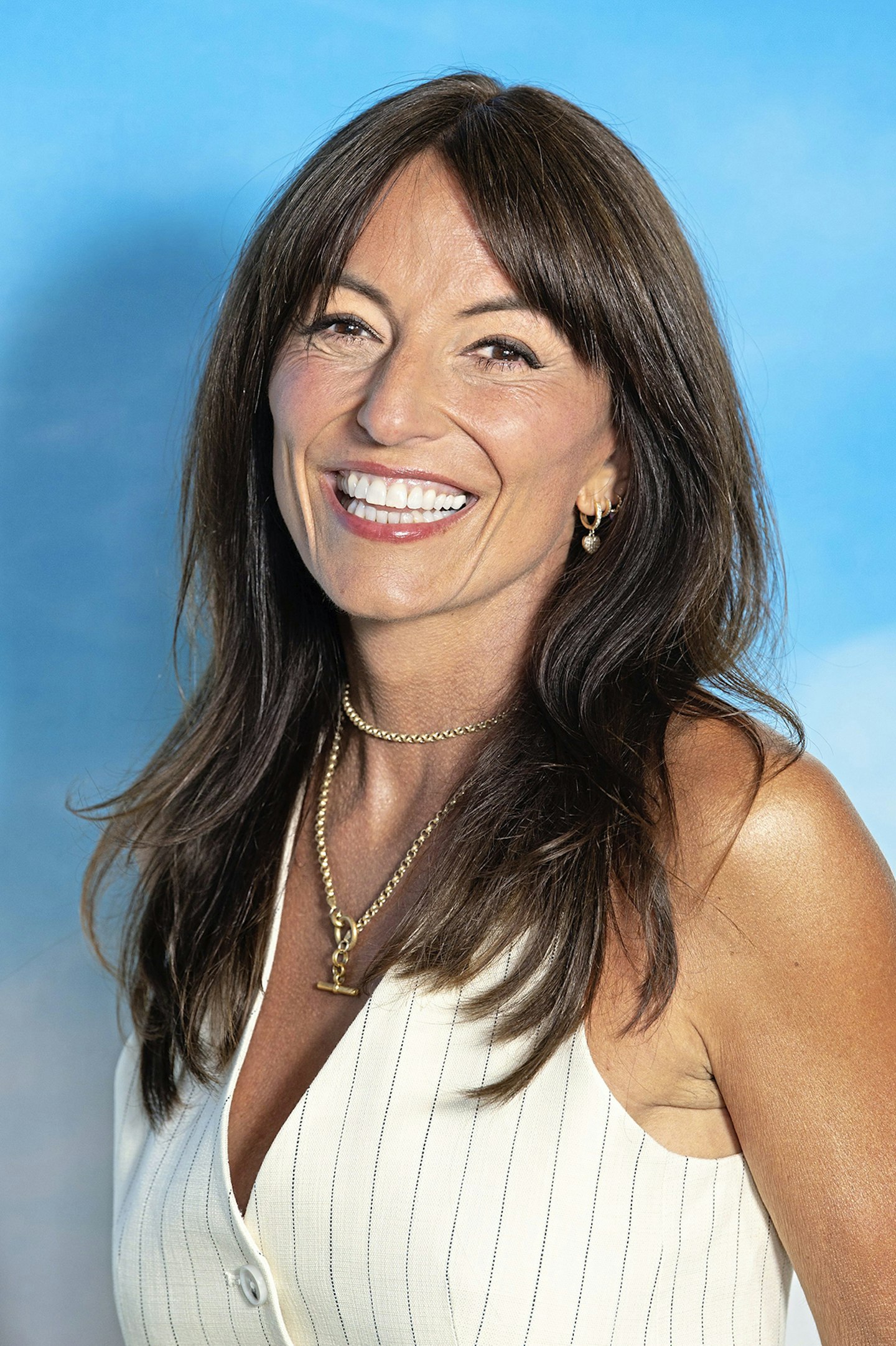 The Foodspring x Davina McCall Protein Range is available on foodspring.co.uk and at Superdrug stores and online.
Nutritionist Juliette Kellow says: "Davina's fridge is packed with fruit, vegetables, dairy products and lean proteins like chicken and fish, which when combined with starchy, fibre-rich foods form the foundation of a healthy diet. It's great she snacks on nuts – they're packed with nutrients."