How much do you spend?
I have absolutely no idea – my husband does it all! He tends to shop at Sainsbury's or Tesco, and we order from Gousto too.
Describe your daily diet...
For breakfast, I like something cereal-based, like muesli or oats with Alpro oat milk, chopped strawberries, blueberries and nut butter. I'll snack on protein bars to keep my energy levels up. At home, lunch will always be some sort of eggs on toast, but if I'm out, I'll opt for a Vietnamese pho. For dinner, we tend to cook from a Gousto order. My husband does all the cooking, so it'll be whatever recipe he's whacked together, perhaps a curry or a tray bake. We often have a midweek Nando's. I'll order chicken thighs, macho peas and spicy rice.
Is there anything you refuse to eat?
I'm not a fan of olives. I've tried really hard to like them, but they look like eyeballs!
What's the strangest thing you have ever eaten?
When my dad was looking after my sister and me when we were little, he used to famously make us omelettes that were grey. It's safe to say he wasn't the best cook.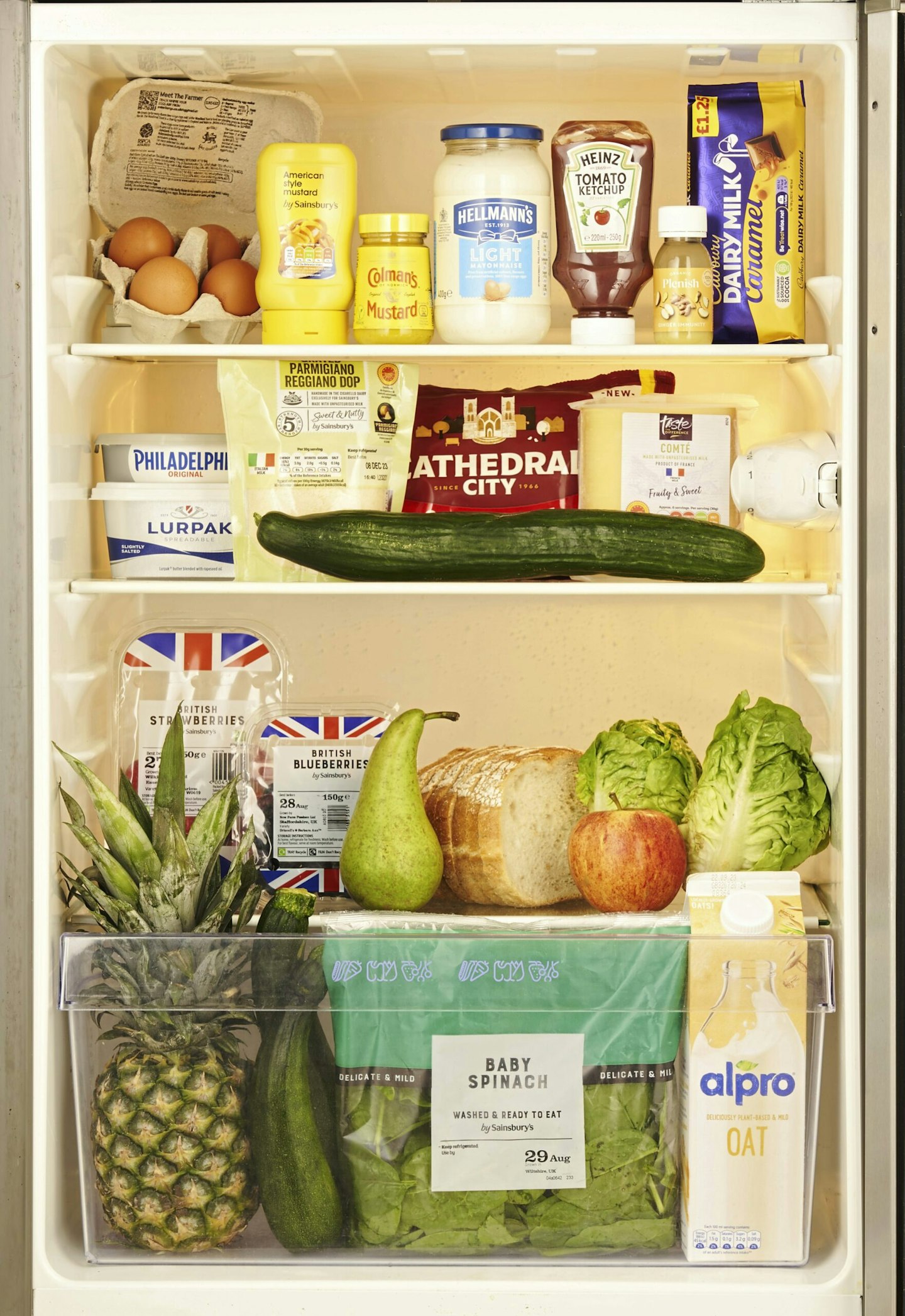 What would you cook if you wanted to impress dinner party guests?
My husband would do all the savoury stuff and I'd do the pudding, mostly because I like licking the bowl. I'd make a ginormous pavlova, stack the meringues really high and load them up with berries, cream and fruit. It's easy to make, but looks spectacular.
Ellie is working with Alpro, the plant-based pioneer, to encourage Brits to switch up their breakfast routine to help set themselves up to the best versions of themselves throughout the day.