When it comes to organic food, it can be daunting to make the shift from supermarket ease to fresh produce that's actually sustainable. What's the answer to these problems? A filled and tasty organic food delivery box from Abel & Cole, of course.
If you're into your food, chances are you will have heard of this fruit and vegetable box brand before - and if you haven't, here's where you need to start listening. Using fresh produce from independent farmers, getting rid of unnecessary packaging (hard to find in today's age!) and offering some bold and tasty food, Abel & Cole are all about no-fuss food shops and making the planet better. Every single box is carbon neutral, meaning that you know you're making a sustainable choice too.
Plus, there's 50% off your first and fourth fruit and veg box as a thank-you for joining.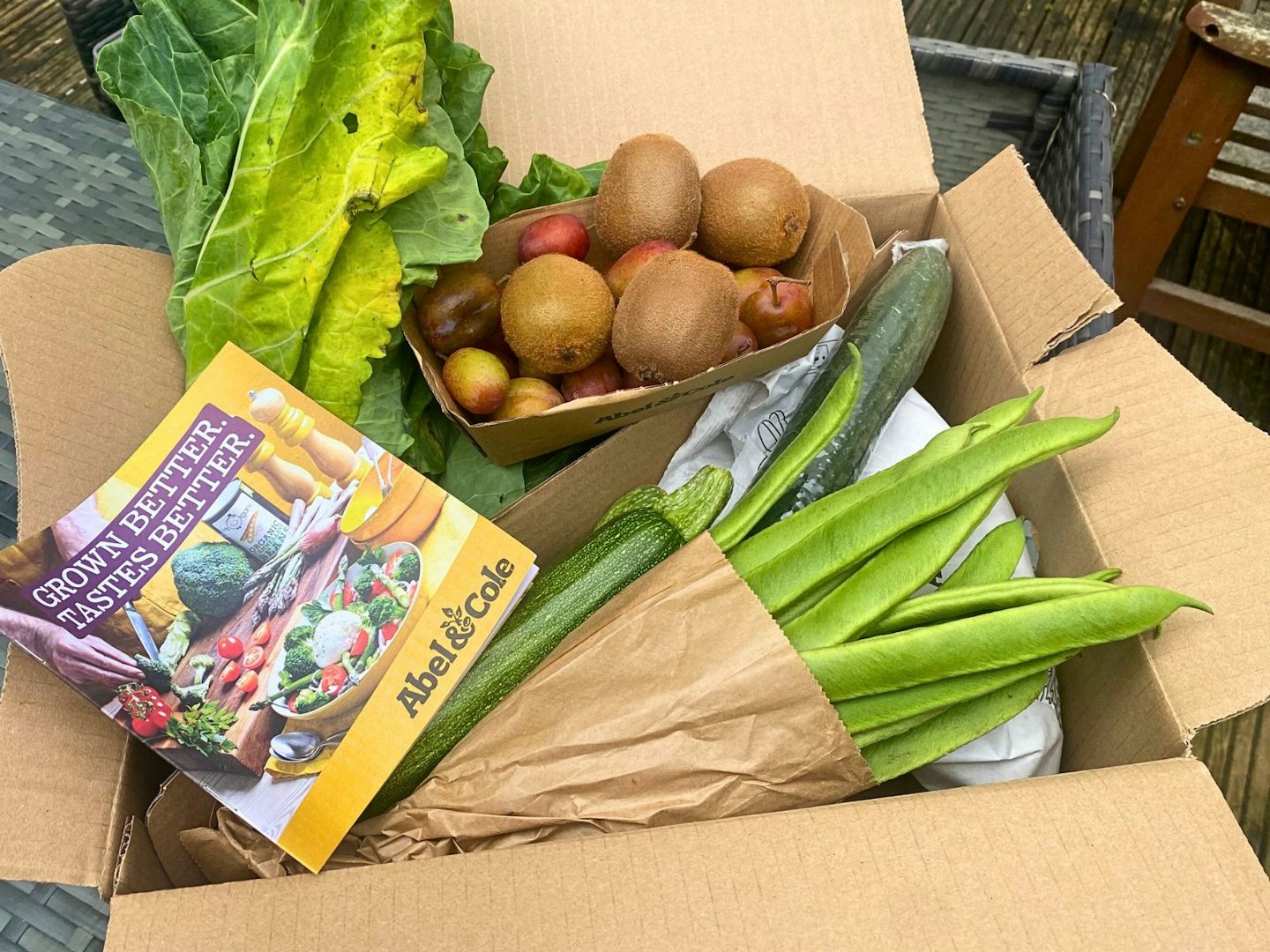 But what does the word 'organic' really mean? It's something we've heard time and time again but why should we invest in it? Well, with Organic September just hitting us, there's never been better timing than now to make the switch. In a roundabout way, organic produce means that there's been as little industrial or chemical intervention as possible - from farm to plate, you'll be getting the most out of your fresh food.
So, what's in these nifty boxes, you ask. Well, from a Mediterranean-inspired All Med Veg Box to a Lunchbox Favourites Box that will pack an appetizing punch, there's something for everyone. So, we've put it to the test, tasting and trying the Small Fruit & Veg Box which includes lots and lots of deliciousness.
Description
Kicking off with two fruit portions and six vegetable portions, this is the perfect box for one to
Pros
A great selection of veggies to choose and experiment with
Great sizes of produce - no small veggies here!
All of the fruit and vegetables were in great condition
Packaged well
Cons
There aren't any instructions or labels to work off
My honest thoughts
Tried & tested by Caitlin Casey, Senior Product Writer:
"As an avid fruit & veg eater, I was thrilled to get my hands on an organic box of Abel & Cole's produce choices. I'll be frank, I had no idea what to expect (literally), but when I opened the box I was so excited to try and test all the goodies inside. Packaged with mostly paper packaging, everything felt fresh and there was nothing that didn't look good to go.
"Of course, courgettes, kiwis, carrots and white onions are very obvious on what they really are and what they can do, but the spring greens and victoria plums were a little bit out of my comfort zone. That's all part of the fun, though, with one of these boxes because it gets you to enjoy food you might not always choose at first so you can get creative with your cooking and try something new.
"After doing a little bit of googling of some recipes and figuring out how to peel the runner beans with a quick call to my Mum, I started to pull a bit of my weekly food plan together. Over the course of the week, I made everything from a spicy courgette and green bean pasta, using the cucumber and carrots with dips for a healthy snack and of course, grabbed the fruit as I went too. I found all of the produce really versatile with everything from staples (cucumbers, onions, carrots) and seasonal options (spring greens, runner beans, victoria plums) to work with."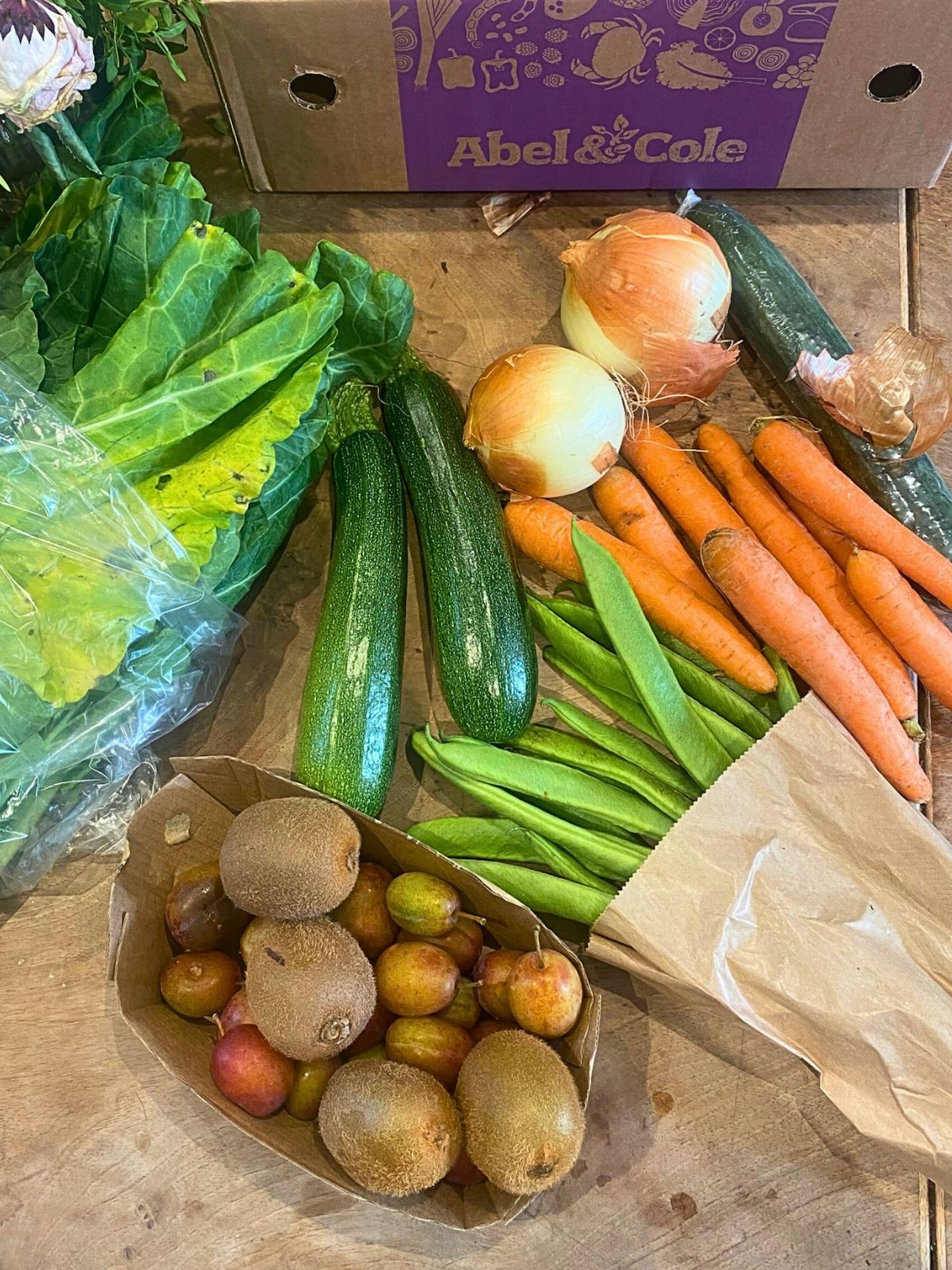 What I loved
"What I really loved about this box was that even though it is only a 'small' box, there's definitely enough to feed one or two people throughout the whole week and enough versatility to make wholesome meals from scratch. Having staples in my cupboards like lentils, pasta, rice and spices helped to refine all of my meals, but that's a given when you're thinking about your weekly shop too. If you haven't already got those cupboard staples, you can add them to your basket on the Abel & Cole website when you're deciding on your box.
"The real winner was the variety and being given produce that you know is fresh and going to last. I got to experiment a lot with vegetables and fruit I'd never choose - and that's a huge plus with this fruit and veg box because it changes every single week. Not having to think about going to the shops and pick out enough fruit and veg for myself was such a win because it freed up time for me to actually enjoy cooking and playing around with my food."
My final verdict
"If you're looking for a fresh, organic and sustainable choice with your weekly shop (rather than going in and out of the supermarkets 24/7), then Abel & Cole should be your next choice. Giving you the option to experiment with fresh produce whilst also guaranteeing that it's great quality is exactly what we all need for efficient and tasty meals. Plus, it's very affordable too. Win-win."
Want to try Abel & Cole for yourself? Here are some of the bestselling organic fruit and vegetable boxes that you can choose from the food delivery service. Start with one of the weekly organic fruit and veg boxes, then add your other essentials and weekly staples to your shop.
Psst.. remember you can also get 50% off your first and fourth fruit and veg box as a thank you for joining - simply go onto the Abel & Cole website and sign up to get the discount.