The reality star described her boobs as 'empty sacks' before deciding to go ahead with the surgery.
Vicky shared her surgery diary with heat magazine before she eventually went under the knife, bringing her bra size up from a 32B to a 32D.
CHARLOTTE CROSBY CONFIRMS SPLIT FROM BOYFRIEND MITCH JENKINS
"When I lost my weight, they were just really lifeless and limp. One got really long and the other got really small.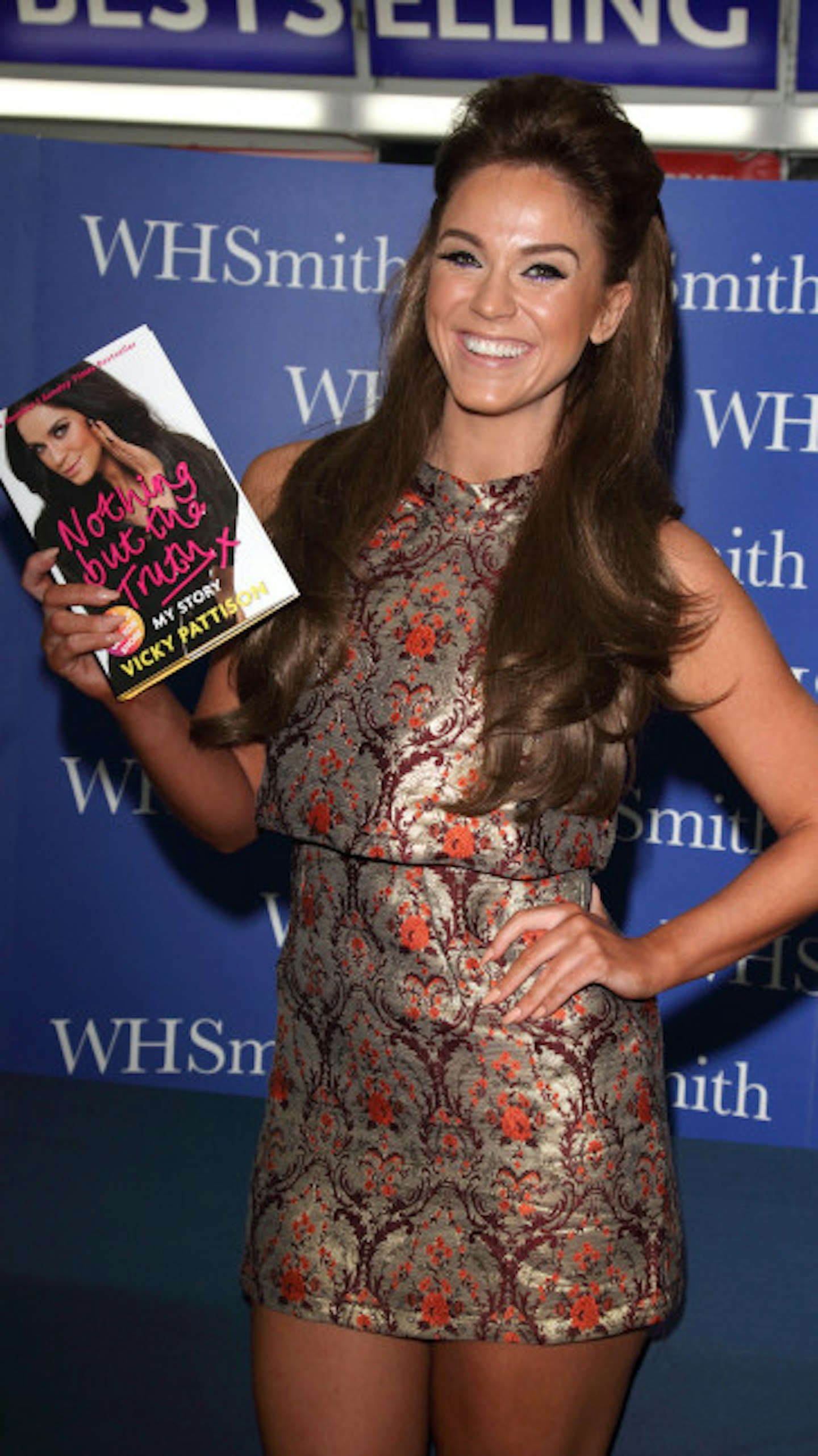 "I'd spent so long trying to lose the weight, that I thought, 'I f***ing deserve to feel good in this bikini', but I look like a 90-year-old when I take my top off."
LAUREN GOODGER AND RICCI GUARNACCIO HEAD TO HOTEL FOLLOWING EVICTION
Vicky had some reservations about the surgery beforehand, but she knew ultimately that she wanted to make some changes to her body.
"I was still a little unsure about going through with it because the implants they gave me were so big. But I had no doubt I wanted something done.
"On the whole, I am really impressed! I HAVE BOOBS. And not saggy old lady ones. Breasts that reflect my age, at last! Happy boobday to meeeeee!"
Vicky has some wise words for anyone else who is thinking of undergoing plastic surgery.
She said: "Any girl who's thinking about getting her boobs done shouldn't go into it lightly- make sure you find the right surgeon, and take the time to look after them afterwards, as you need a full two weeks off work.
"I'm so happy with the results. They don't make us look bigger than I am. I really know that I've done the right thing."
You may also be interested in: HOLLY HAGAN: 'I LOVED BEING CALLED A S**T'