Kylie Jenner's long been coy about the work she'd had done but in 2015 she finally admitted that her mega-pout was down to fillers (not "over-lining them", like she maintained for years).
Over the years it's also been speculated she's had her jaw shaved, her nose reshaped, and boob, butt and lipo work.
There's only one way to analyse the changing faces of Miss Jenner, and that's side-by-side, a-la before and after.
CHECK OUT: the changing faces of Kylie Jenner
Kylie Jenner before and after: Her most jaw-dropping transformation pictures STACKED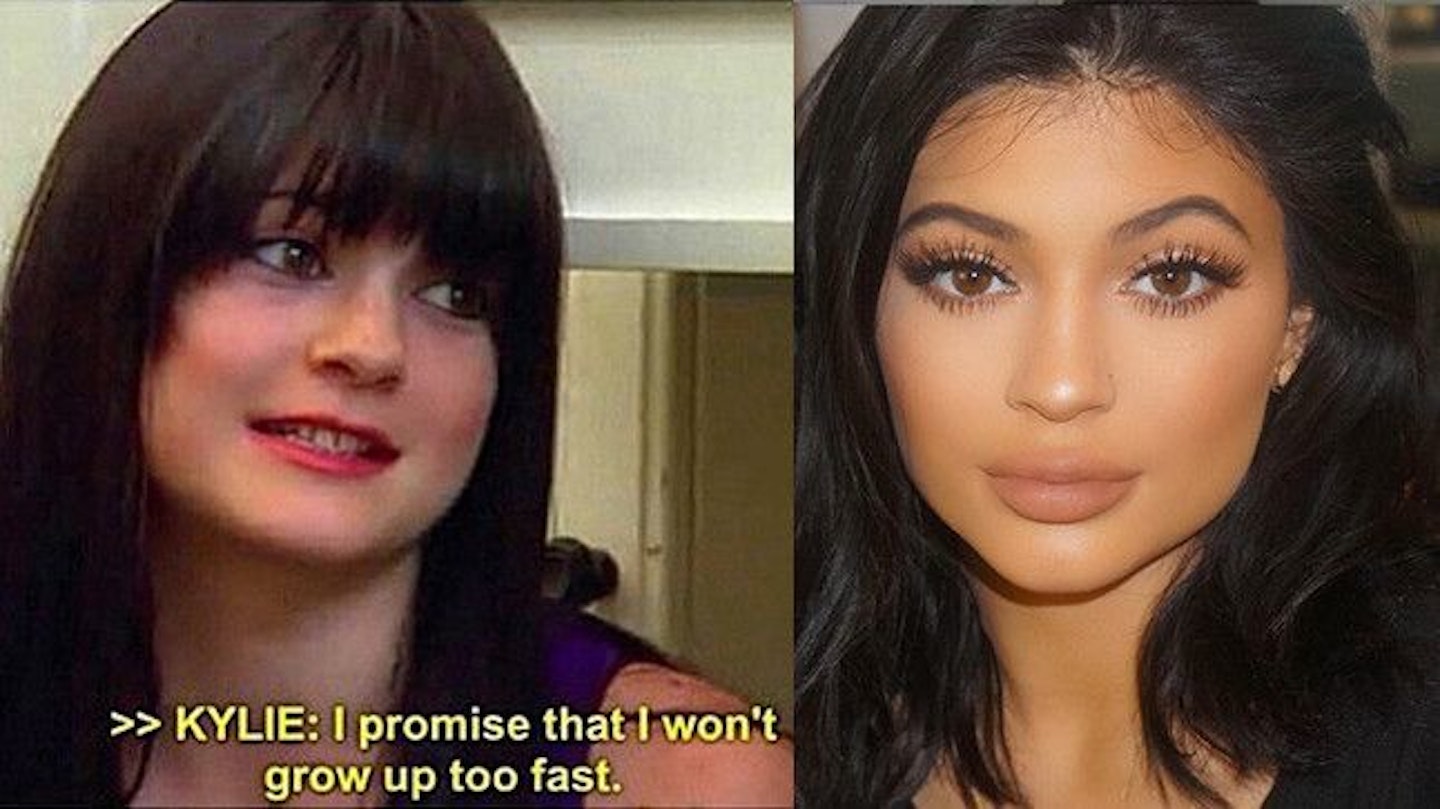 1 of 8
Kylie Jenner Transformation
Kylie first sparked lip filler rumours in 2014, posing on Instagram with a noticeably enlarged pout. Despite arguing it was 'down to makeup', she admitted to having temporary fillers in 2015.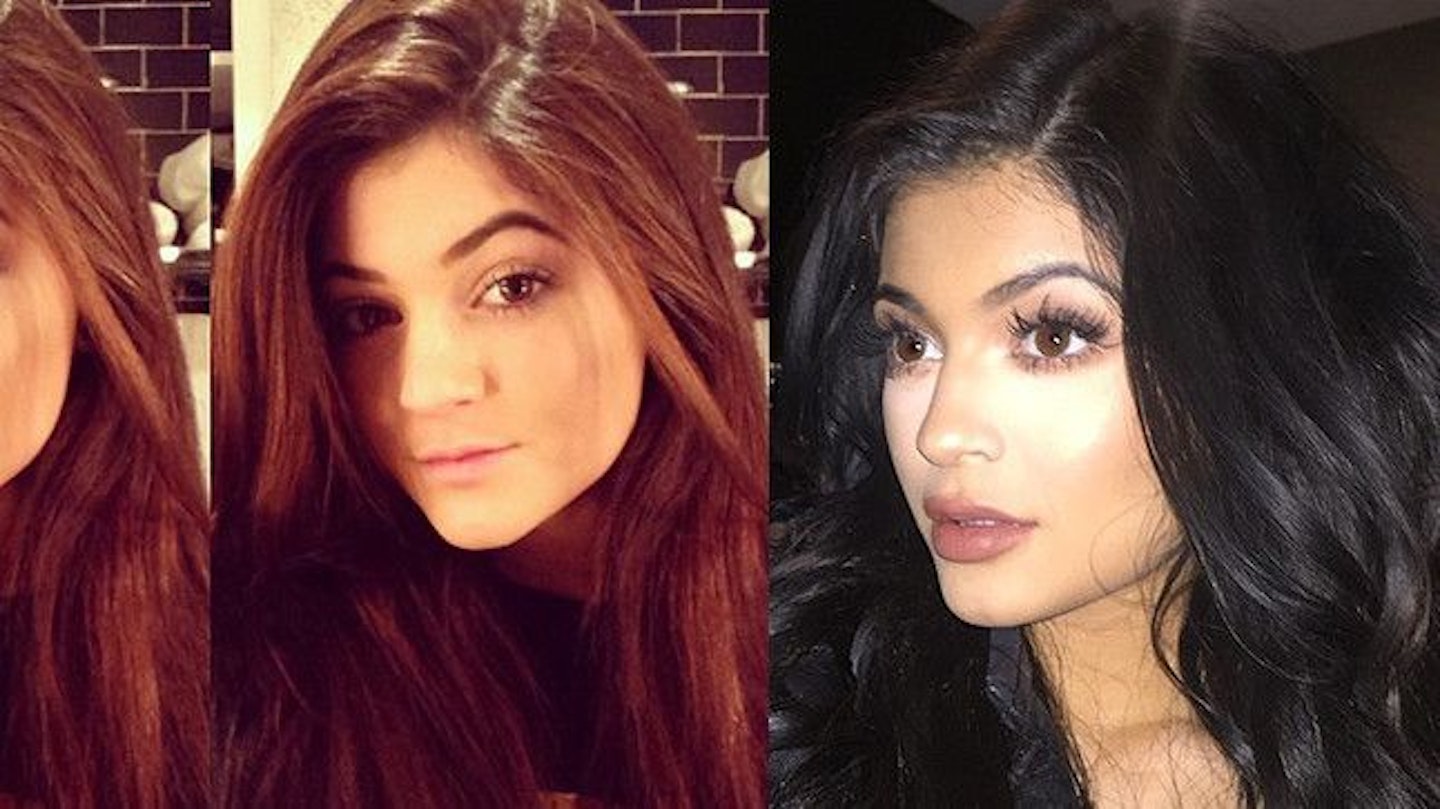 2 of 8
Kylie Jenner Transformation
Going from 15-year-old brunette beauty to raven haired 17-year-old, some fans speculate Kylie also underwent chin reshaping surgery.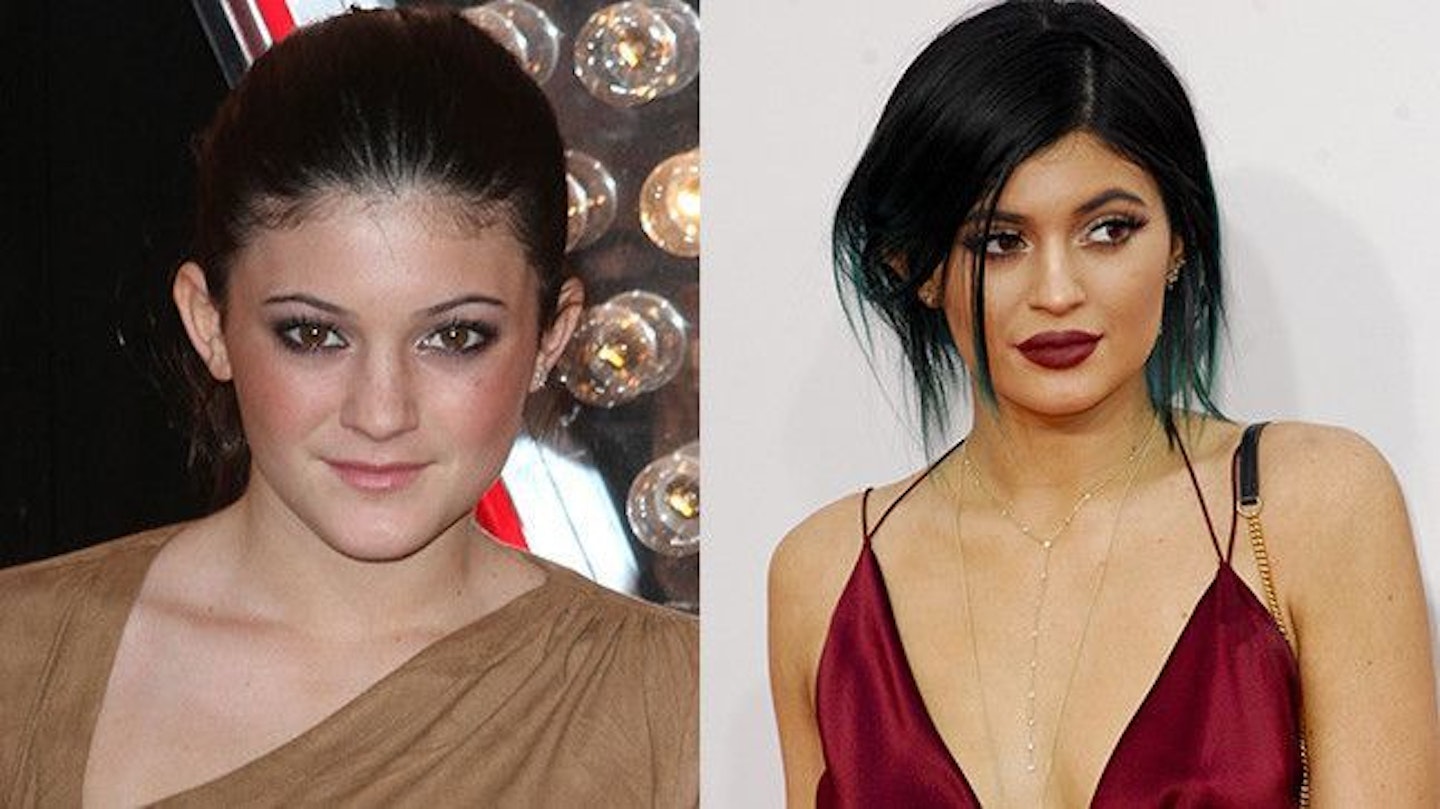 3 of 8
Kylie Jenner Transformation
Kylie is used to hitting the red carpet with the Kardashian clan, and she's certainly mastered the art of countouring. She's even launched a successful beauty blog with an army of followers.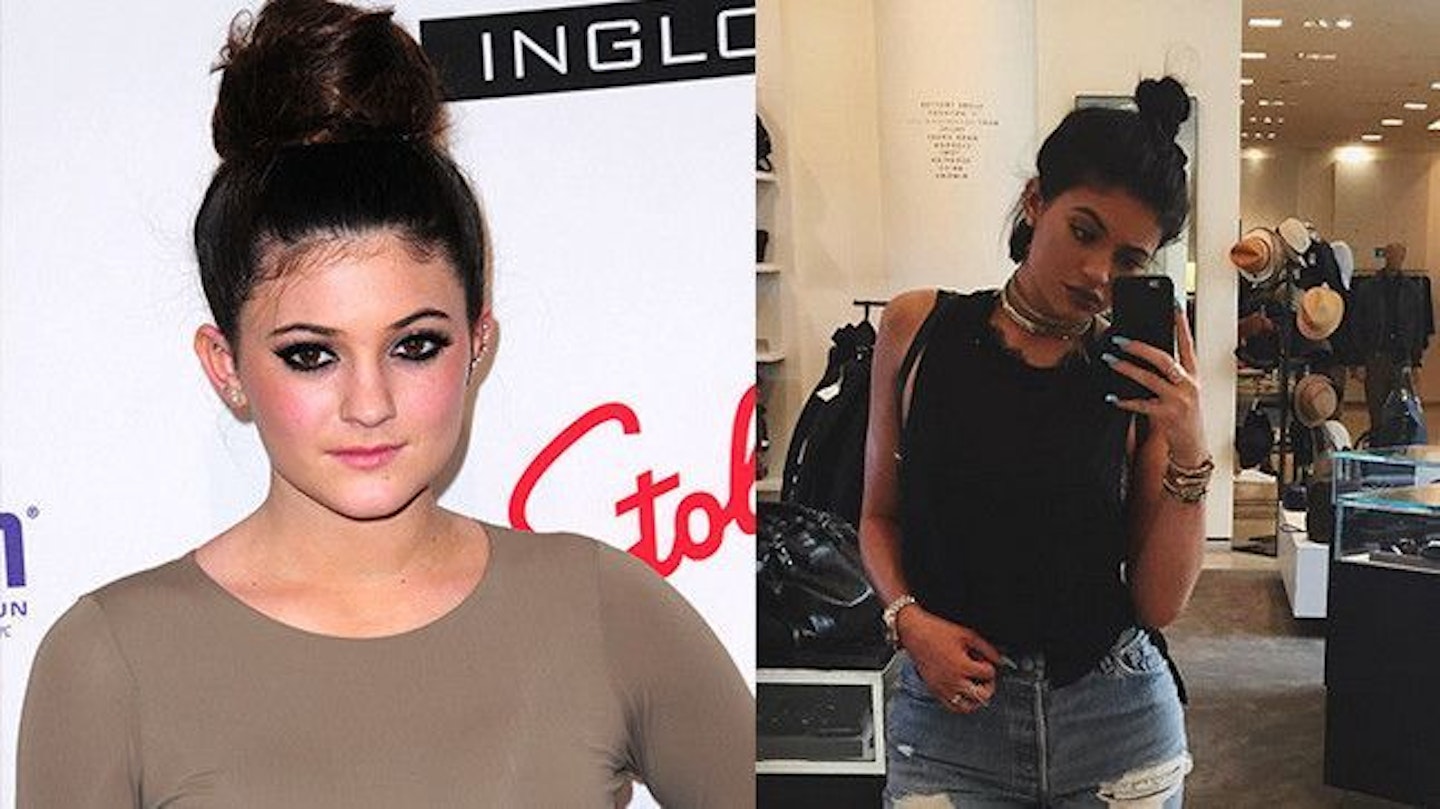 4 of 8
Kylie Jenner Transformation
We've watched the reality star's style transform from safe, to edgy-chic.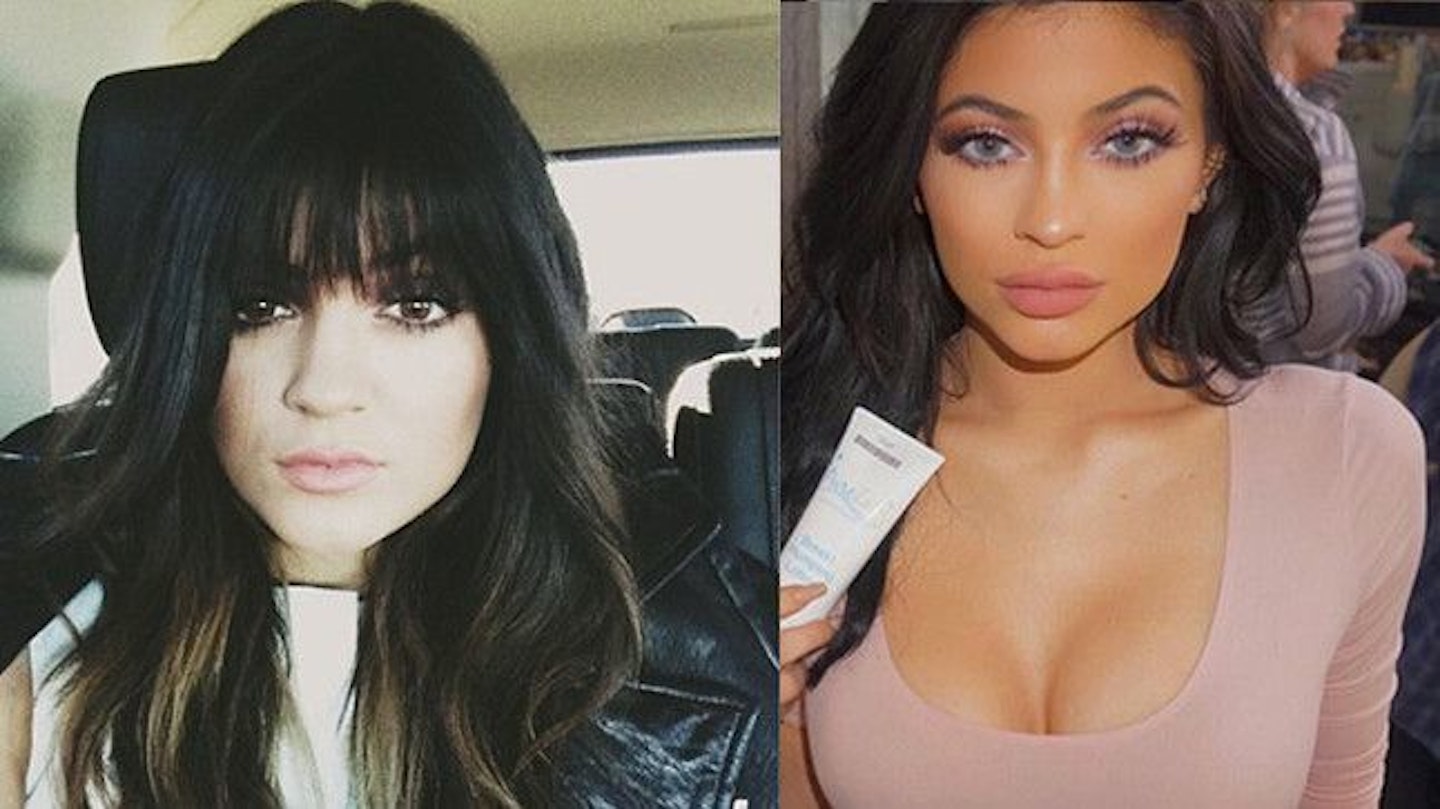 5 of 8
Kylie Jenner Transformation
Kylie previously credited her newly curvy chest and hips to a 'fat-enhancing cream'.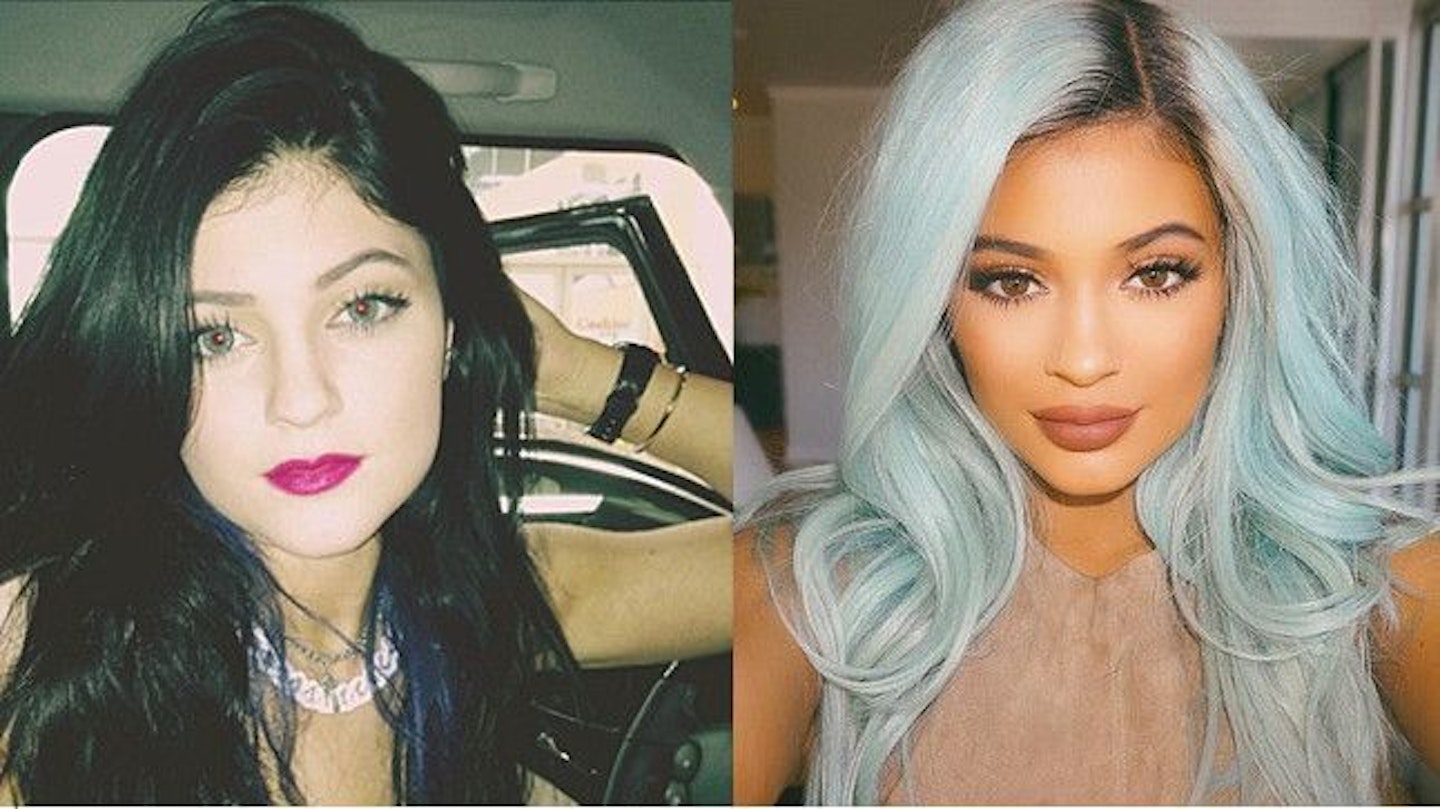 6 of 8
Kylie Jenner Transformation
Kylie pulls off blue eyes and blue hair beautifully, starting a whole trend off online.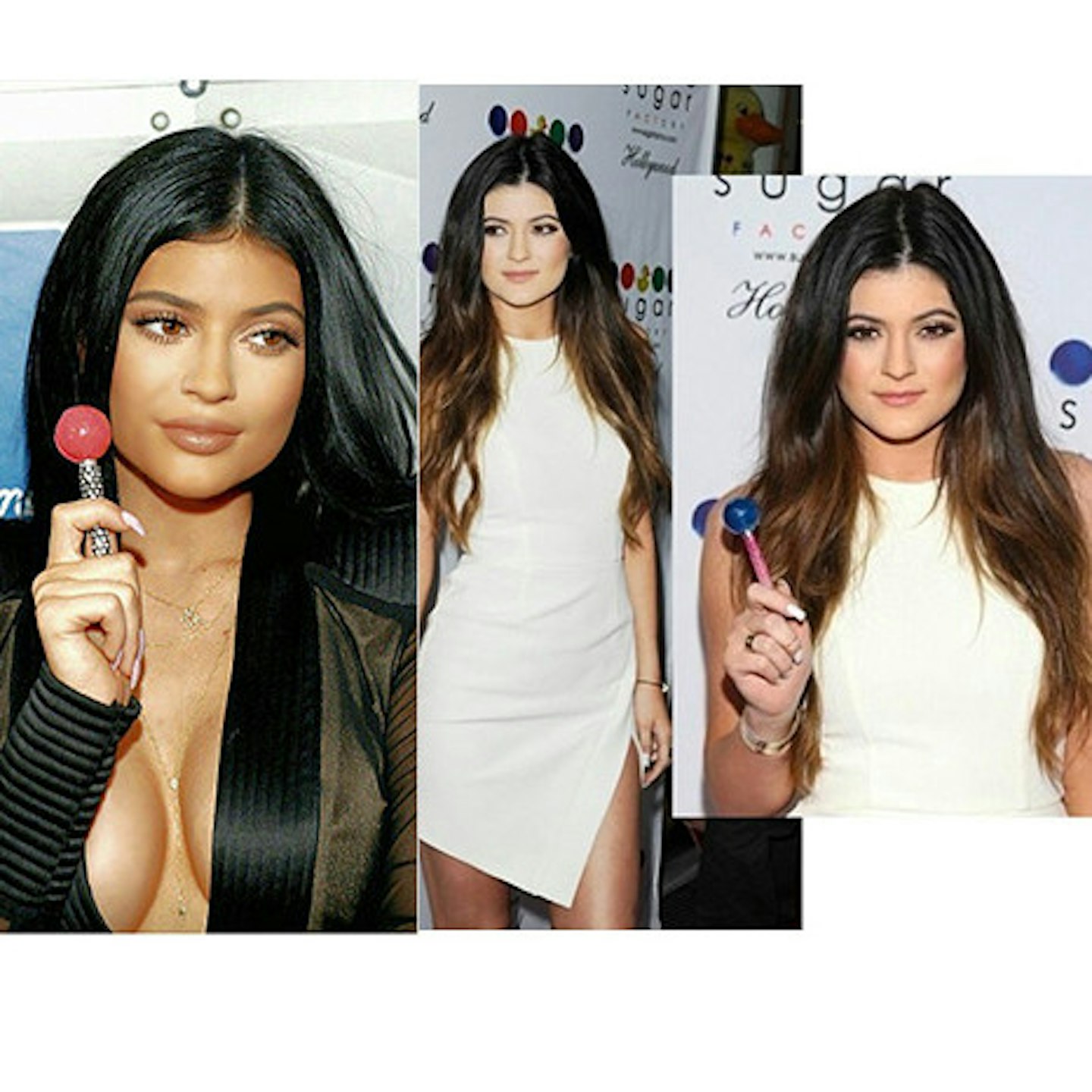 7 of 8
Kylie Jenner Transformation
Kylie sparked rumours of breast implants after stepping out looking noticably busty in 2015. She also looks VERY golden compared to just three years prior.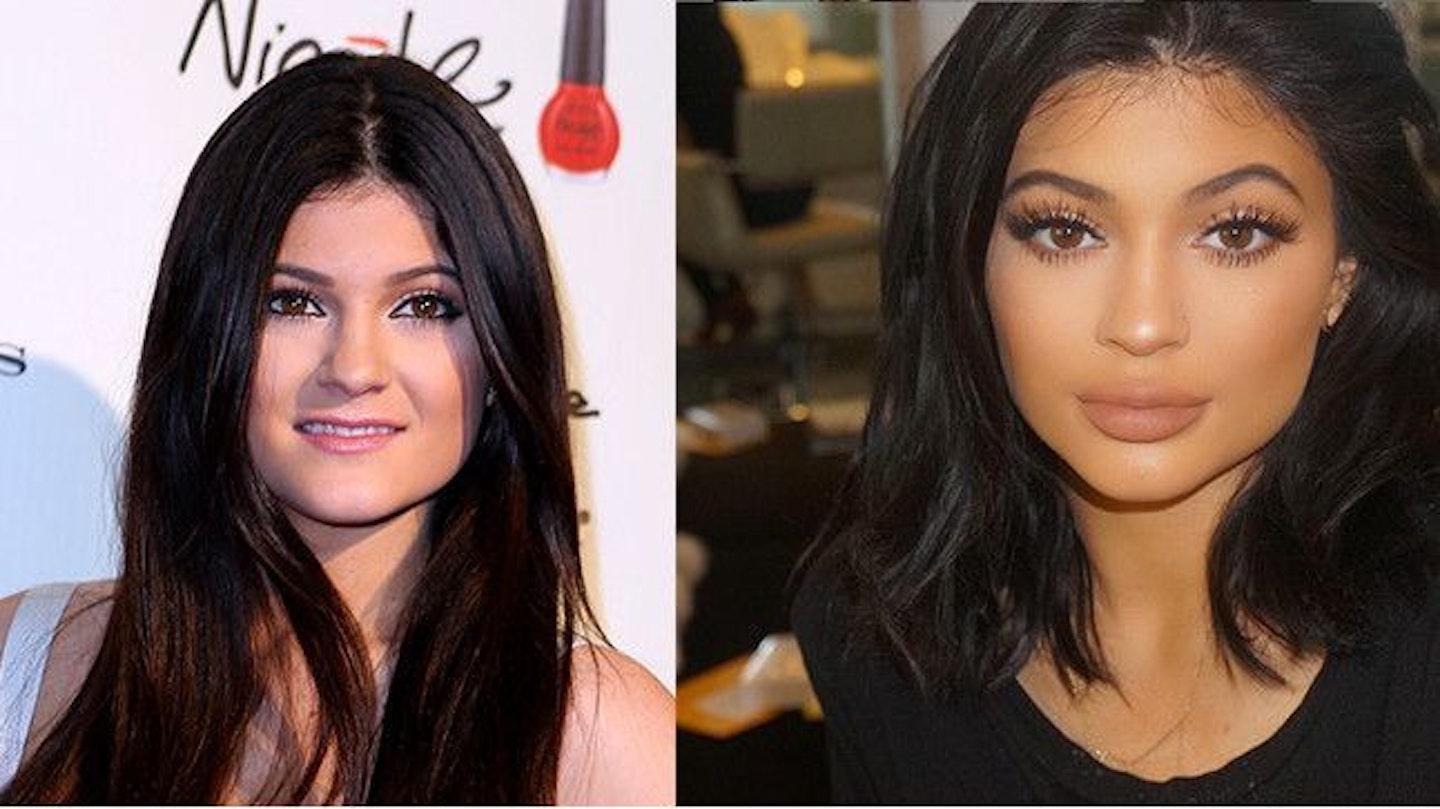 8 of 8
Kylie Jenner Transformation
These two snaps- taken in 2013 and 2015, show just how much the teen has changed over the years.
WATCH: Amy and Joanna spill the tea on their 'day off' in the villa | Love Island Secrets
Now, we get that puberty and pregnancy can change a lot about a person's appearance, and Kylie has been through both in the public eye since she began filming Keeping up with the Kardashians with her grown up sisters Kourtney Kardashian, Kim Kardashian-West, Khloé Kardashian and Kendall Jenner.
But at 22, Kylie's journey into womanhood has been more dramatic than most. She first shed her cute as a button pre-teen look when she stepped out at 17 raven haired and fuller figured, and since then has fully embraced the sex symbol, mega-watt bombshell image.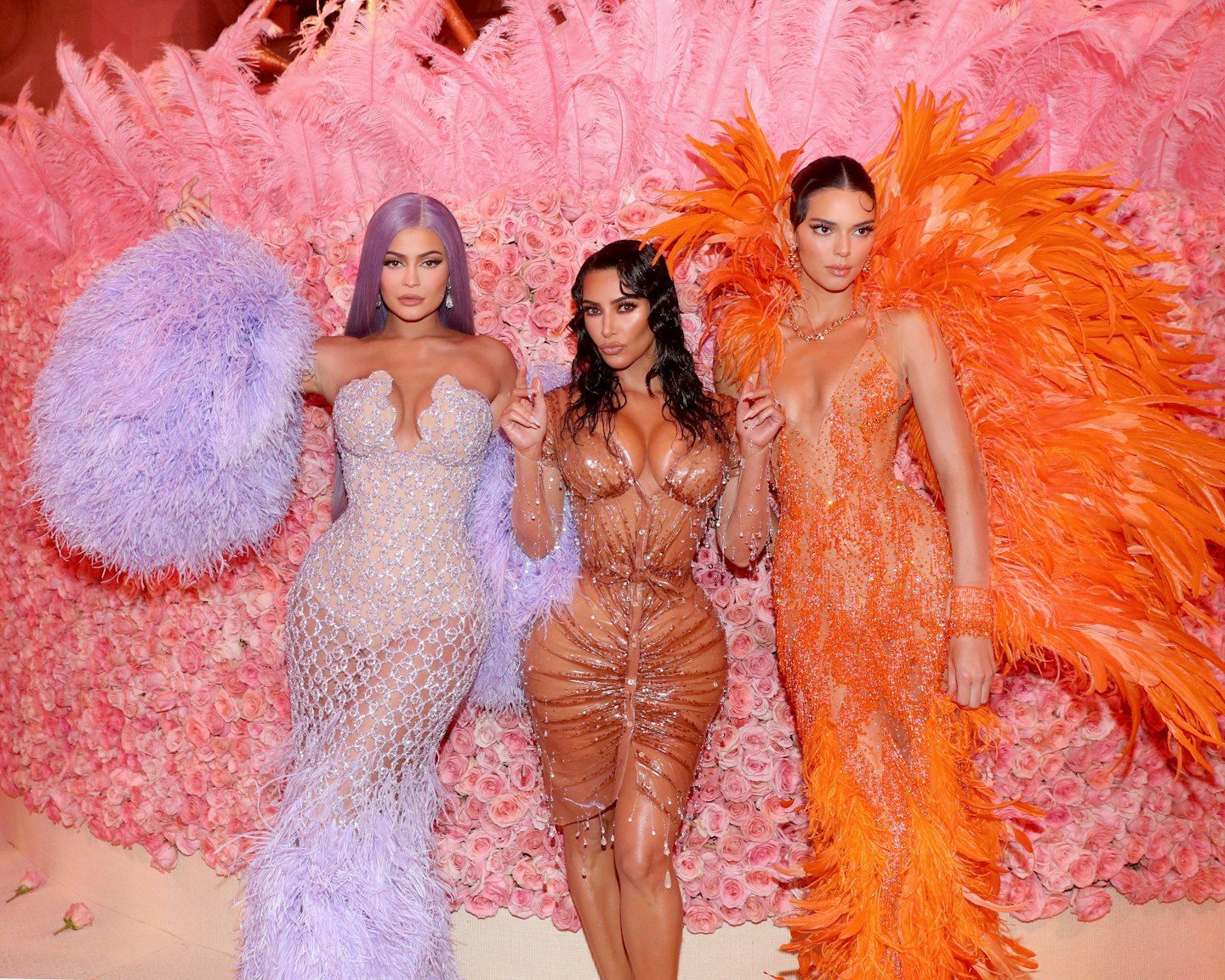 READ MORE celeb news
Jacqueline Jossa sent Kylie Jenner an 'embarrassing' fangirl message
Jacqueline Jossa debuts hair transformation and she looks just like Kylie Jenner
Billie Shepherd throws 'Kardashian' style party and fans' reactions are hilarious
But back in February 2019, Kylie gave a tell all interview to Paper magazine where she denied EVER having gone under the knife, saying it was all down to good make up.
"People think I fully went under the knife and completely reconstructed my face, which is completely false," she said.
"I'm terrified! I would never. They don't understand what good hair and makeup and, like, fillers, can really do."
Kylie is far from the first in her family to have cosmetically enhanced her god-given beauty, with mum Kris, older sisters Kim and Khloe undergoing mega transformations of their own over the years and even Kourtney has had a boob job.