It was the bombshell that sent fans into meltdown during the Friends reunion show in May – Jennifer Aniston and David Schwimmer finally revealed they'd secretly harboured feelings for each other in real life, which they'd had to "channel" through their characters, Ross and Rachel, as they were always in other relationships off-screen.
And, in a revelation that will no doubt send fans into a further frenzy, insiders tell Closer that the former co-stars – who are both currently single – have been growing close again since shooting the sitcom's 25th anniversary special.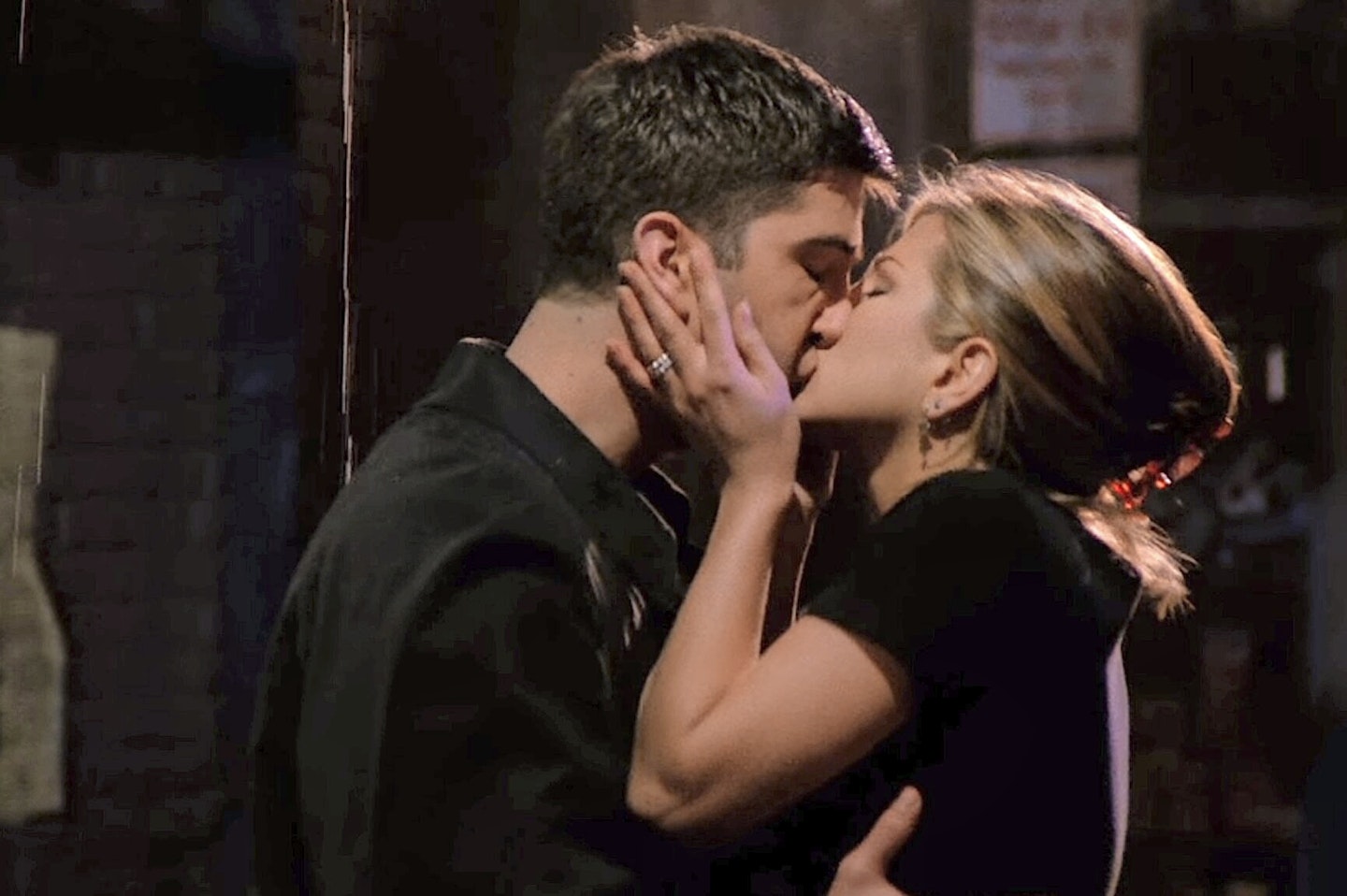 A source says, "After the reunion, it became clear that reminiscing over the past had stirred up feelings for both of them and that chemistry they'd always had to bury was still there. They began texting immediately after filming and, just last month, David flew from his home in New York to see Jen in LA.
"They've been spending time at Jen's home, where she's cooked dinners in the evenings, and have enjoyed quality time together, chatting and laughing. They were also spotted drinking wine, deep in conversation, as they walked around one of Jen's favourite vineyards in Santa Barbara, where it was clear there was lots of chemistry between them."
Last week, the pair seemingly flirted with each other online as they promoted merchandise for the show. In his snap, David posed in a "lobsters" T-shirt featuring a silhouette print of their characters, and tagging Jen. In return, she captioned her post, "For the record… we were SO not on a break", in reference to their on-screen romance.
During the reunion show in May, host James Corden said it was "inconceivable" there were no off-screen romances during the show's run from 1994 to 2004, to which David admitted, "I had a major crush on Jen," who replied, "It was reciprocated."
The 54-year-old actor – who shares 10-year-old daughter, Cleo, with his British ex-wife, Zoë Buckman – continued, "We were both crushing hard on each other, but it was like two ships passing. One of us was always in a relationship and we never crossed that boundary."
Reminiscing about their iconic on-screen relationship, Jennifer, 52, added, "I remember saying one time to David, 'It's going to be such a bummer if the first time you and I actually kiss is on national television.' And sure enough, it was.
"We just channelled all of our adoration and love for each other into Ross and Rachel."
A year after the sitcom finished in 2004, Jen's five-year marriage to Brad Pitt ended amid his rumoured affair with Angelina Jolie, with whom he is now embroiled in a bitter divorce battle.
Following Jen's second divorce from Justin Theroux in 2018, fans hoped she and Brad would reunite after they were seen hugging at an awards ceremony in 2020, but she recently insisted they were just "good friends".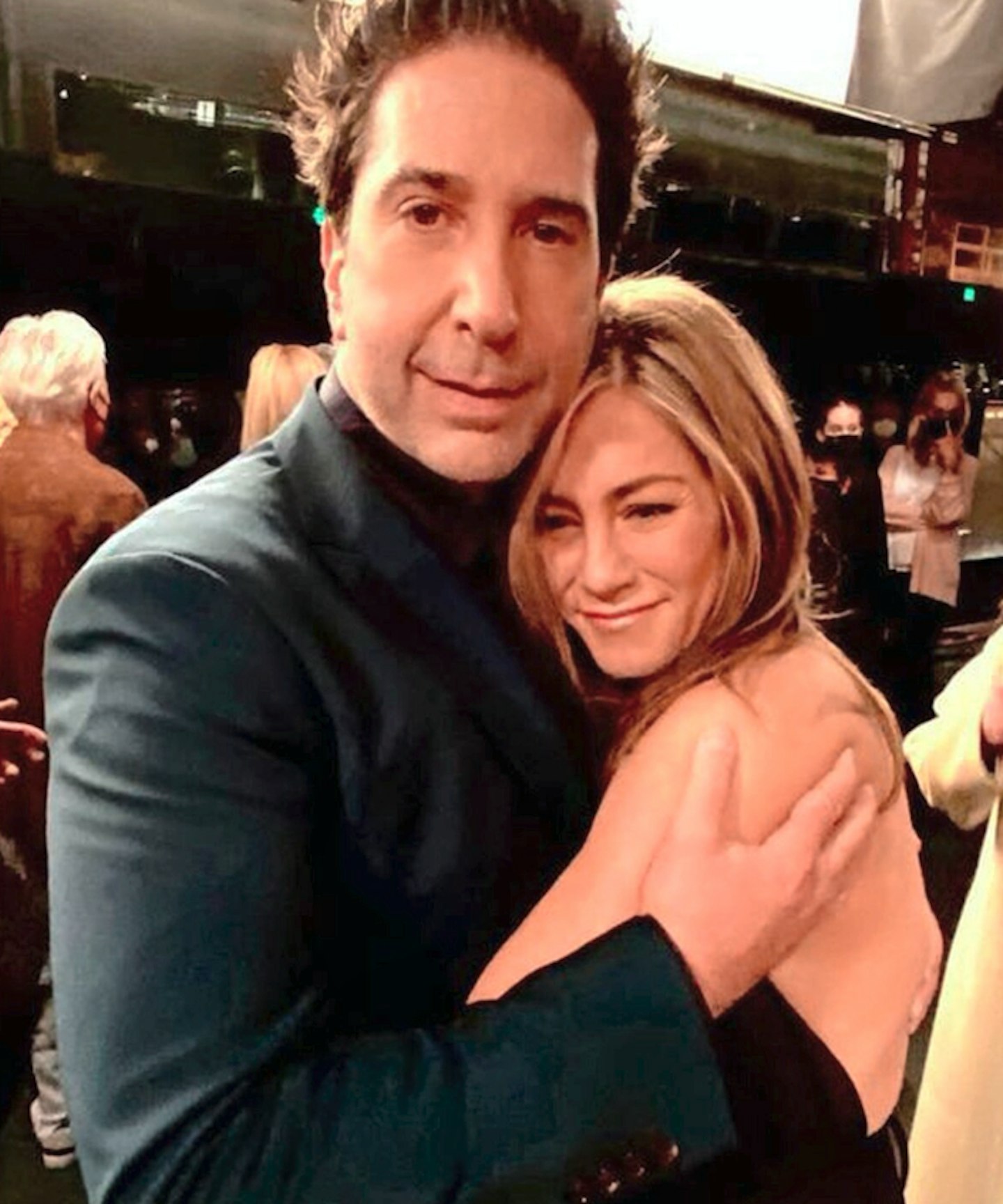 Instead, she began dating an unnamed TV producer last November – but Closer revealed last month that it had ended due to his insecurities over her close relationships with her exes.
Despite David – who has dated singer and actress Natalie Imbruglia and former S Club 7 star Tina Barrett in the past – being snapped with a mystery woman, pals say his feelings for Jen have distracted him from other love interests.
Check out: the best presents for any Friends fans
Friends Christmas gifts - slider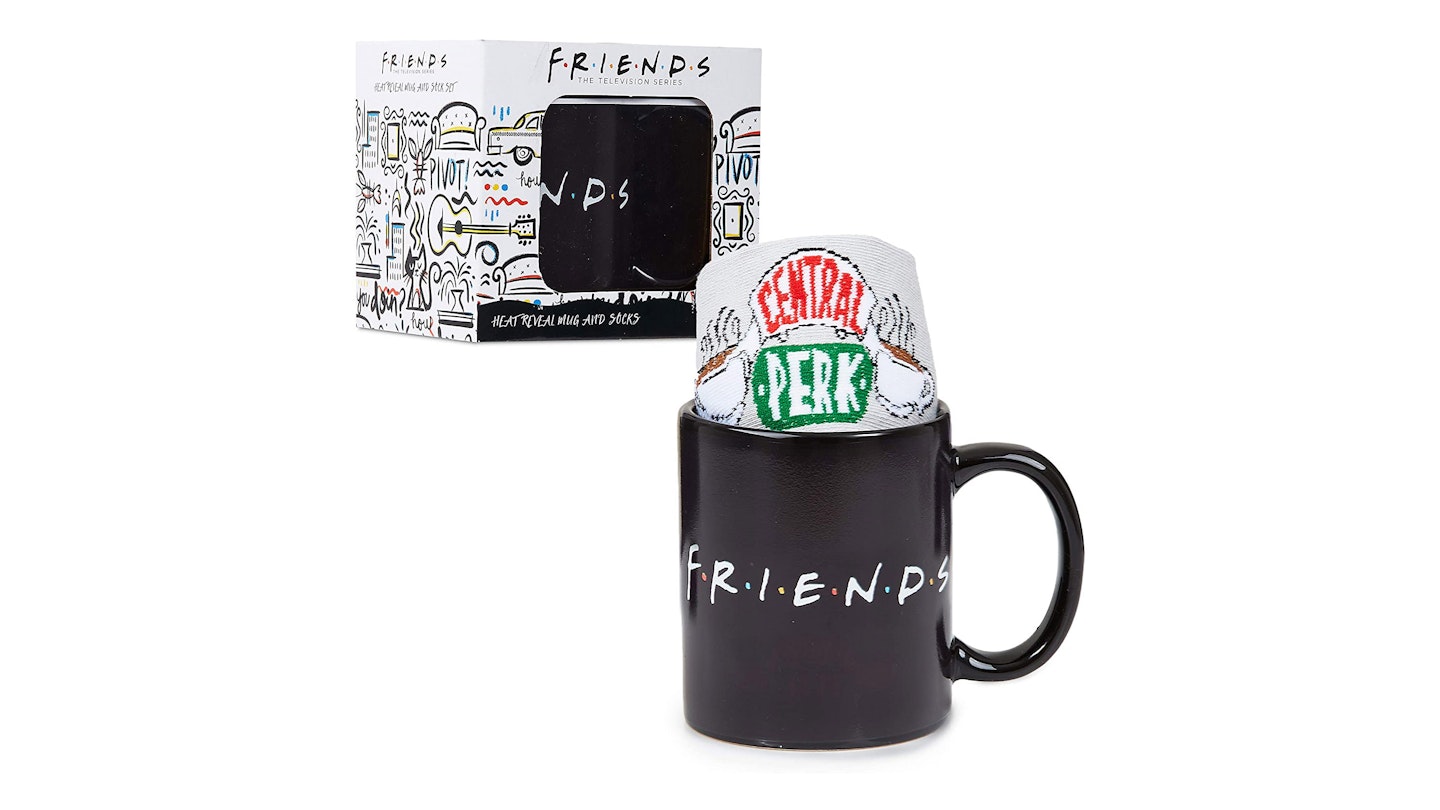 1 of 17
CREDIT: Amazon
Friends Coffee Mug and Central Perk Novelty Socks Gift Set
If you get the coffee machine and coffee capsules then you're going to need something to drink it out of, so why not treat yourself to this mug? Not only does it include a pair of socks but the mug is heat changing meaning it'll change from black to green when you've added in hot water.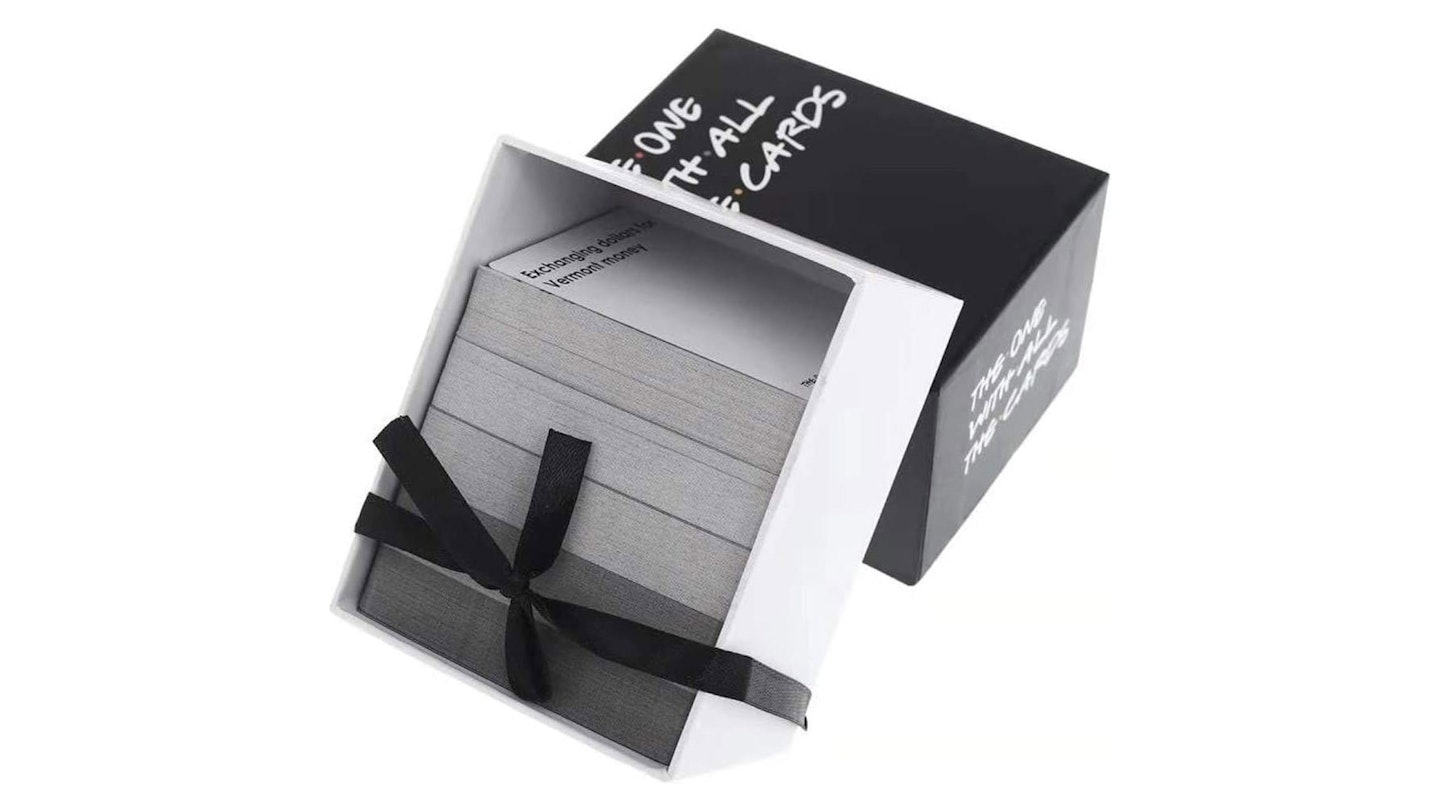 2 of 17
CREDIT: Amazon
Friends Cards Against Humanity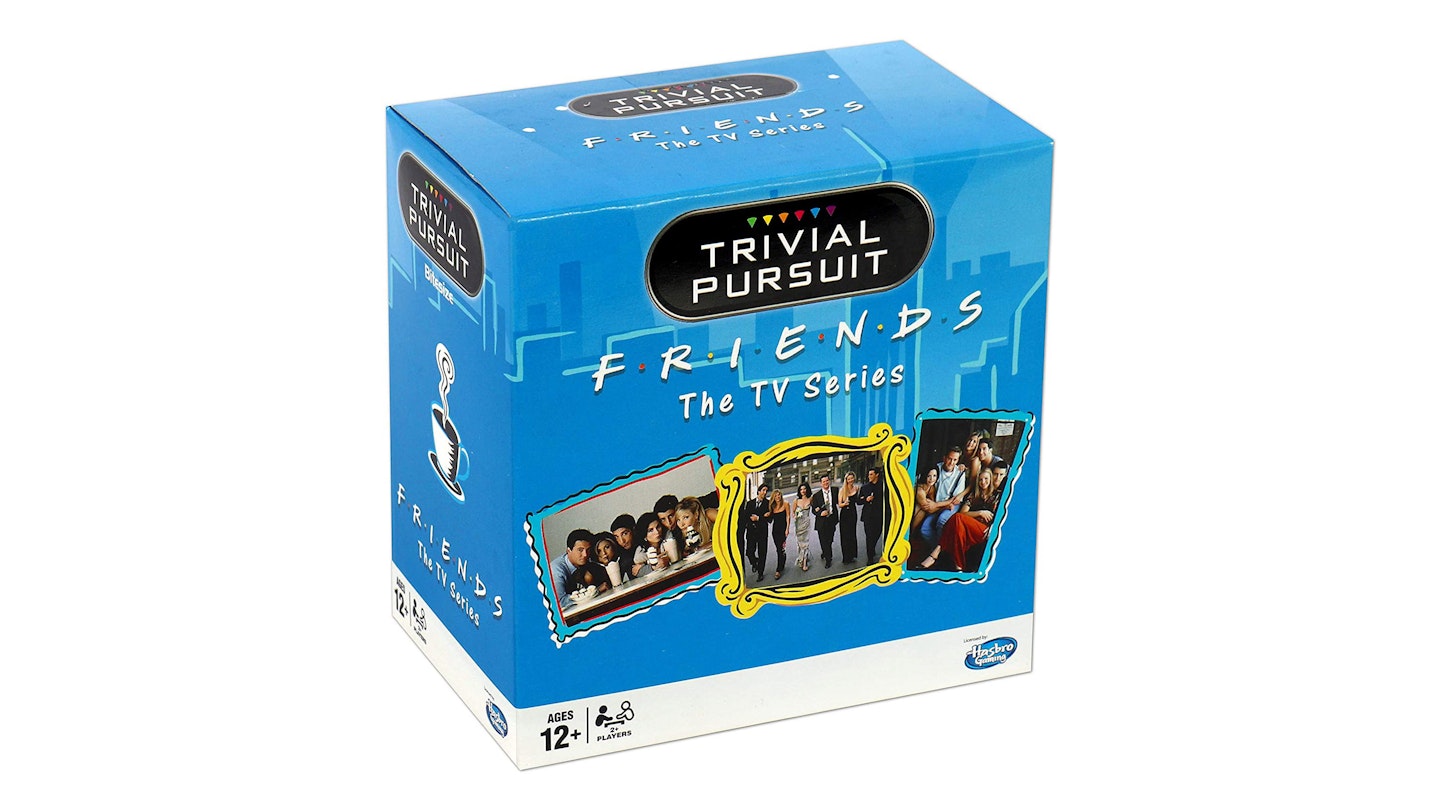 3 of 17
CREDIT: Amazon
Friends Trivial Pursuit
Trivial pursuit is an absolute classic game but this Friends themed version is a must. It's the perfect way to test the 'ultimate' Friends fan and see if they really know EVERYTHING about the show.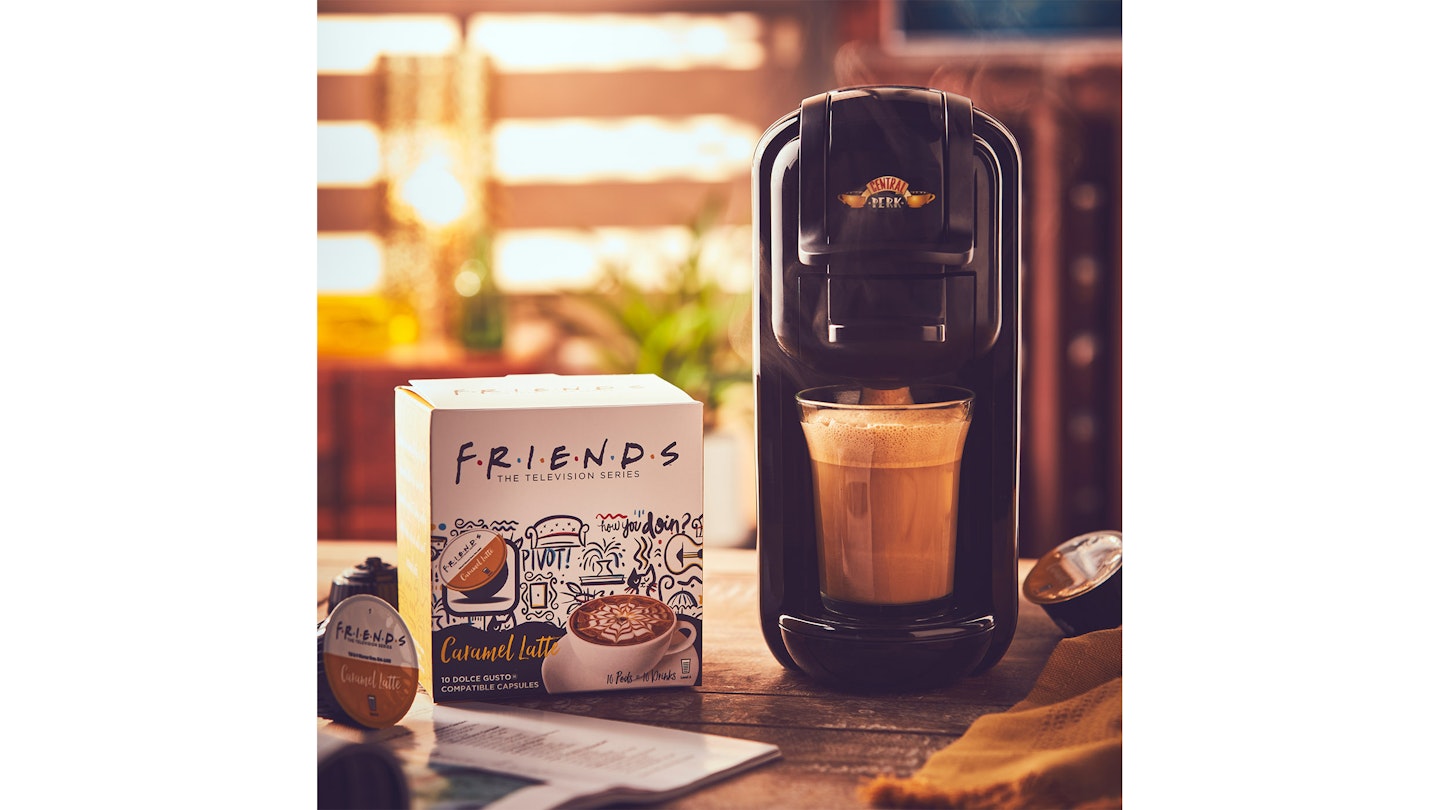 4 of 17
CREDIT: Caffe Luxe
Friends Coffee Machine
If you want to go all out this Christmas then treat yourself to a Friends themed coffee machine that supports both Nespresso and Dolce Gusto Pods. This bundle also contains a drip tray, four white mugs and 40 pods - you can honestly treat your entire family with a hot drink.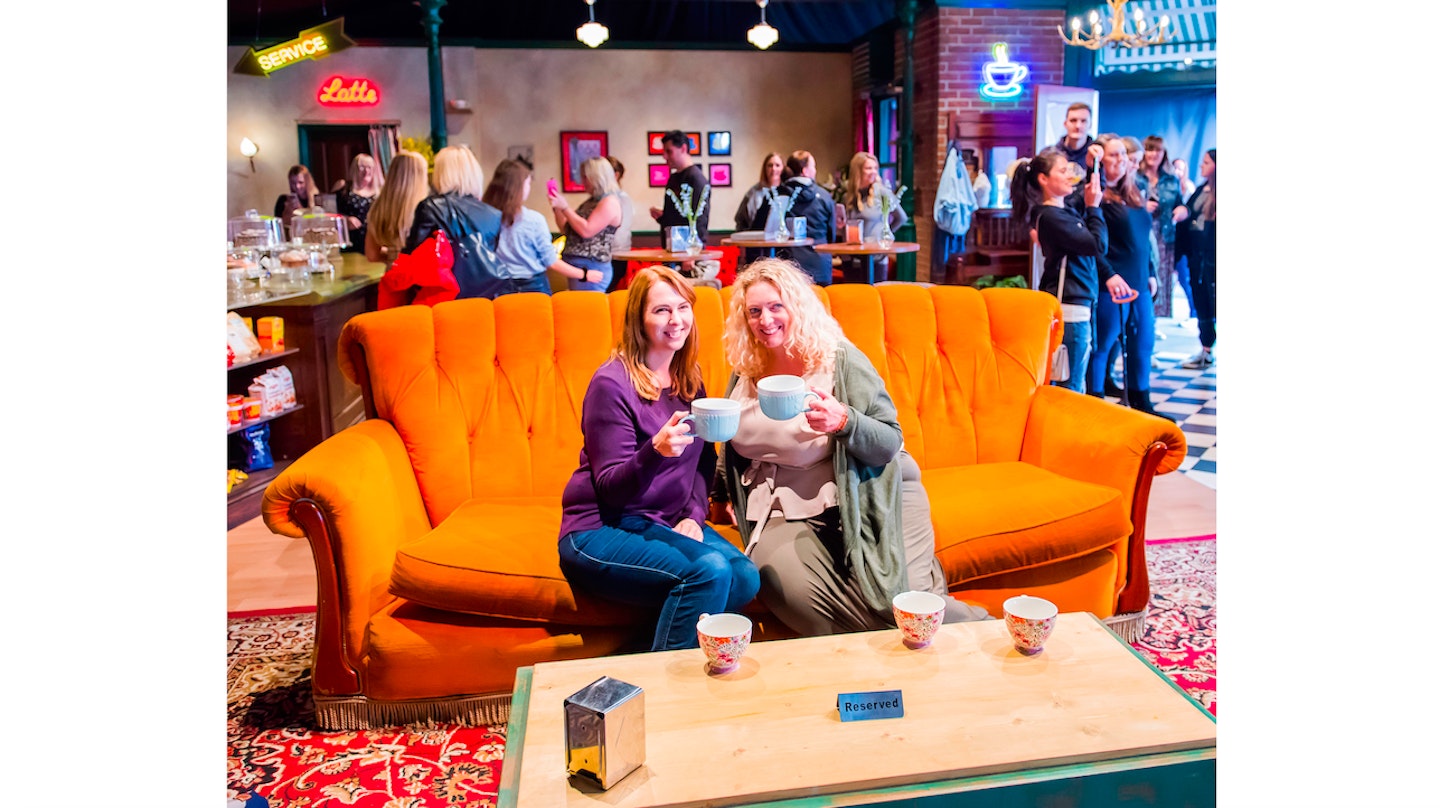 5 of 17
FriendsFest Summer 2021
Every single Friends fan needs to go to FriendsFest. It's back next summer and you'll be able to visit some of the iconic locations from the show including Monica's apartment, Ross' apartment, Central Perk and recreate the famous 'PIVOT' scene in the hallway. It's a proper day out so make sure you're either treating yourself or a BFF to this present.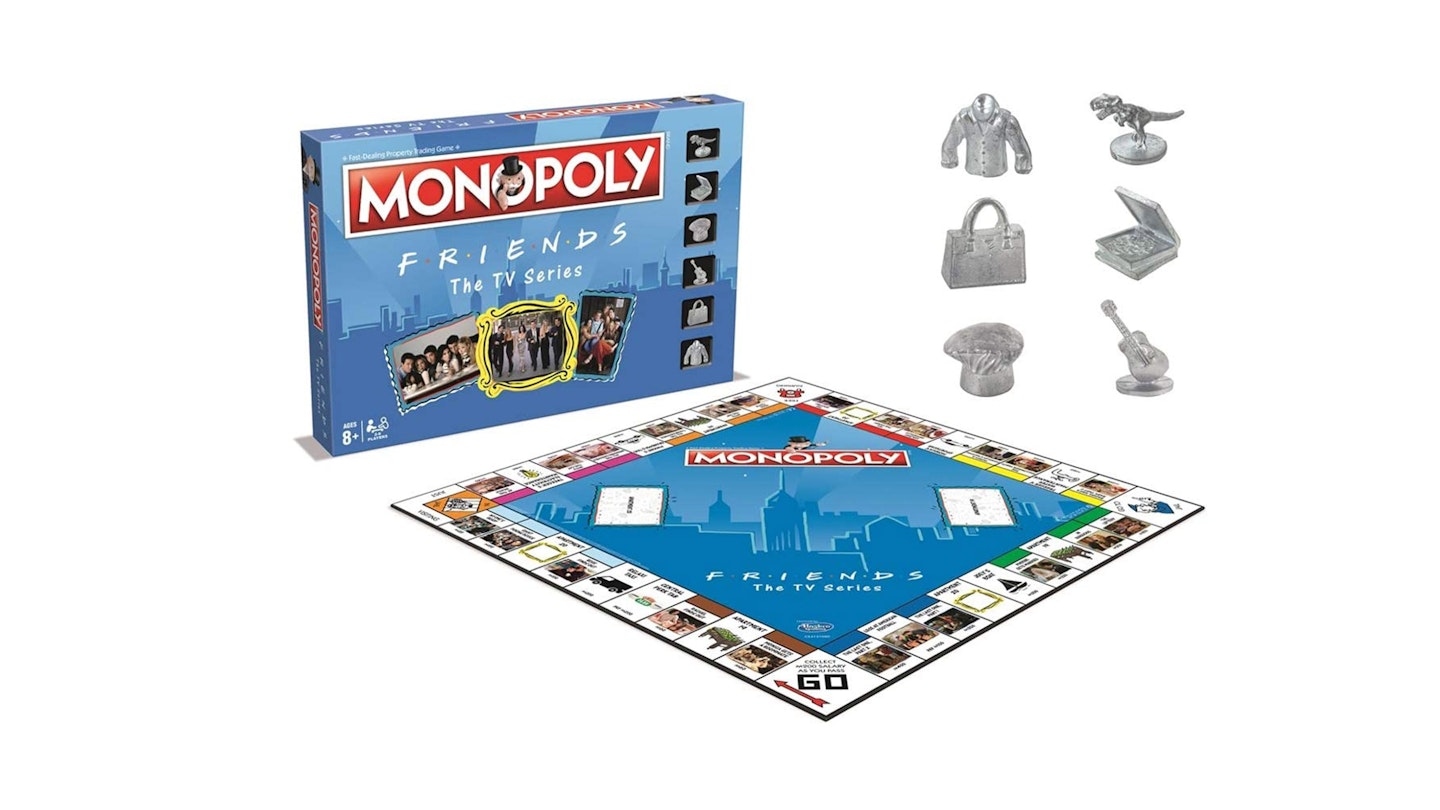 6 of 17
CREDIT: Amazon
Winning Moves 27229 Friends
Monopoly is the perfect family game - you'll be entertained for hours. However with this Friends addition as you move around the board you'll also get to relive iconic episodes. Plus the game pieces are all inspired by the Friends characters and they include Phoebe's guitar, Monica's chef hat and Ross' dinosaur toy.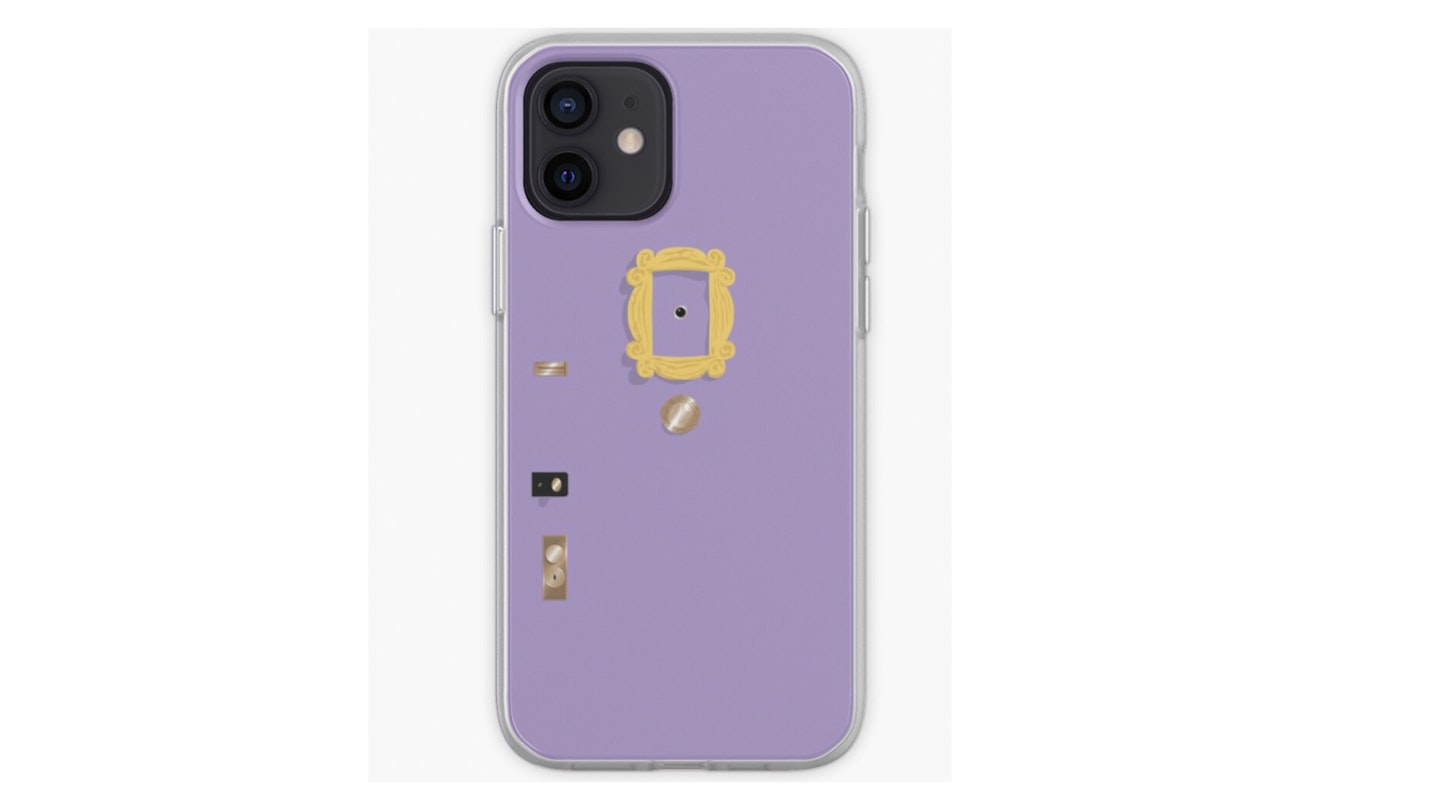 7 of 17
CREDIT: RedBubble
Friends Apartment Door iPhone Case & Cover
Want to prove you're a Friends fan but in a subtle way? Get your hands on this purple phone case that's inspired by Monica's front door.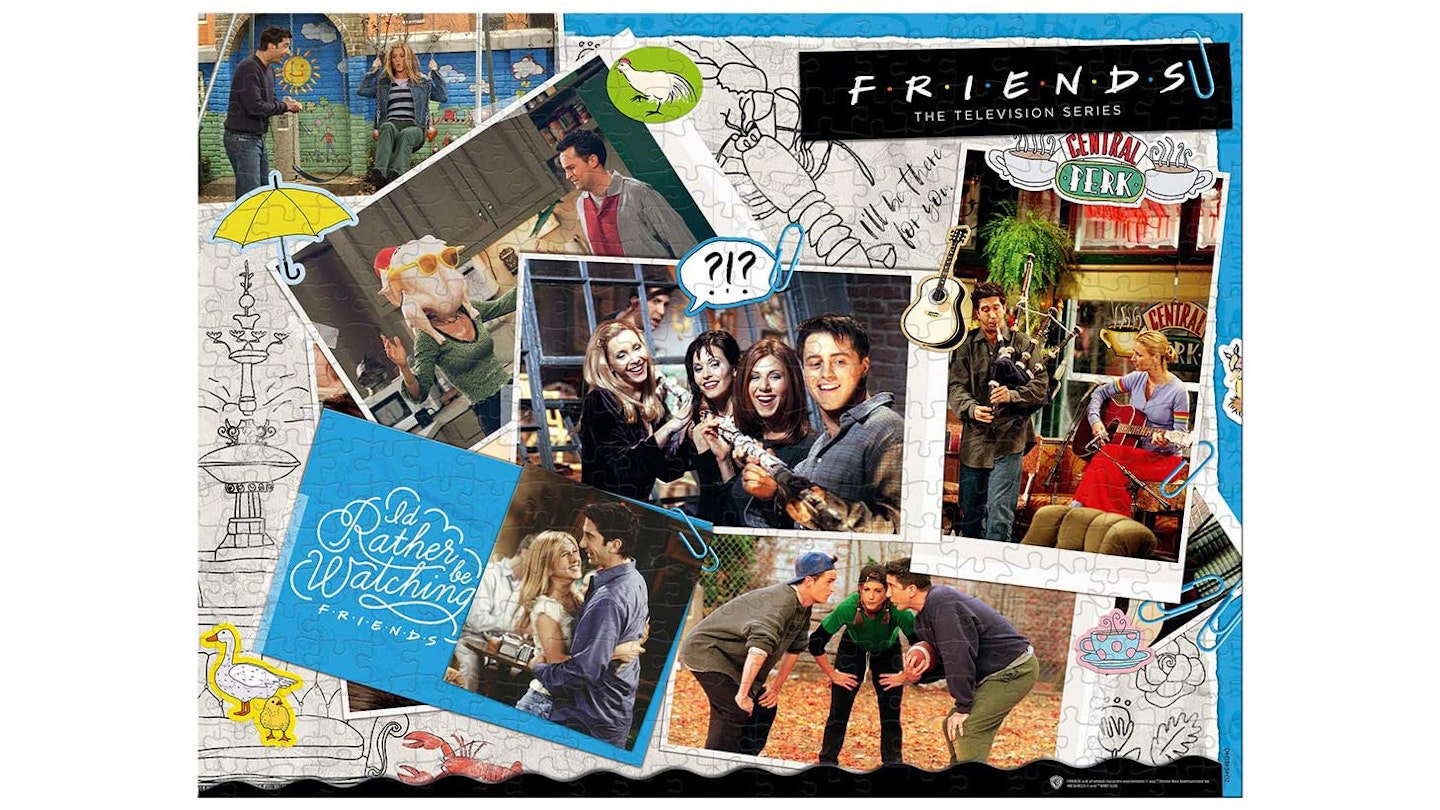 8 of 17
CREDIT: Amazon
Friends Puzzle
If lockdown has taught us anything it's that we all love a puzzle, quiz or Zoom meeting. However for Christmas instead of doing a quiz online why not treat yourself and your family to this Friends puzzle? You'll be entertained for HOURS.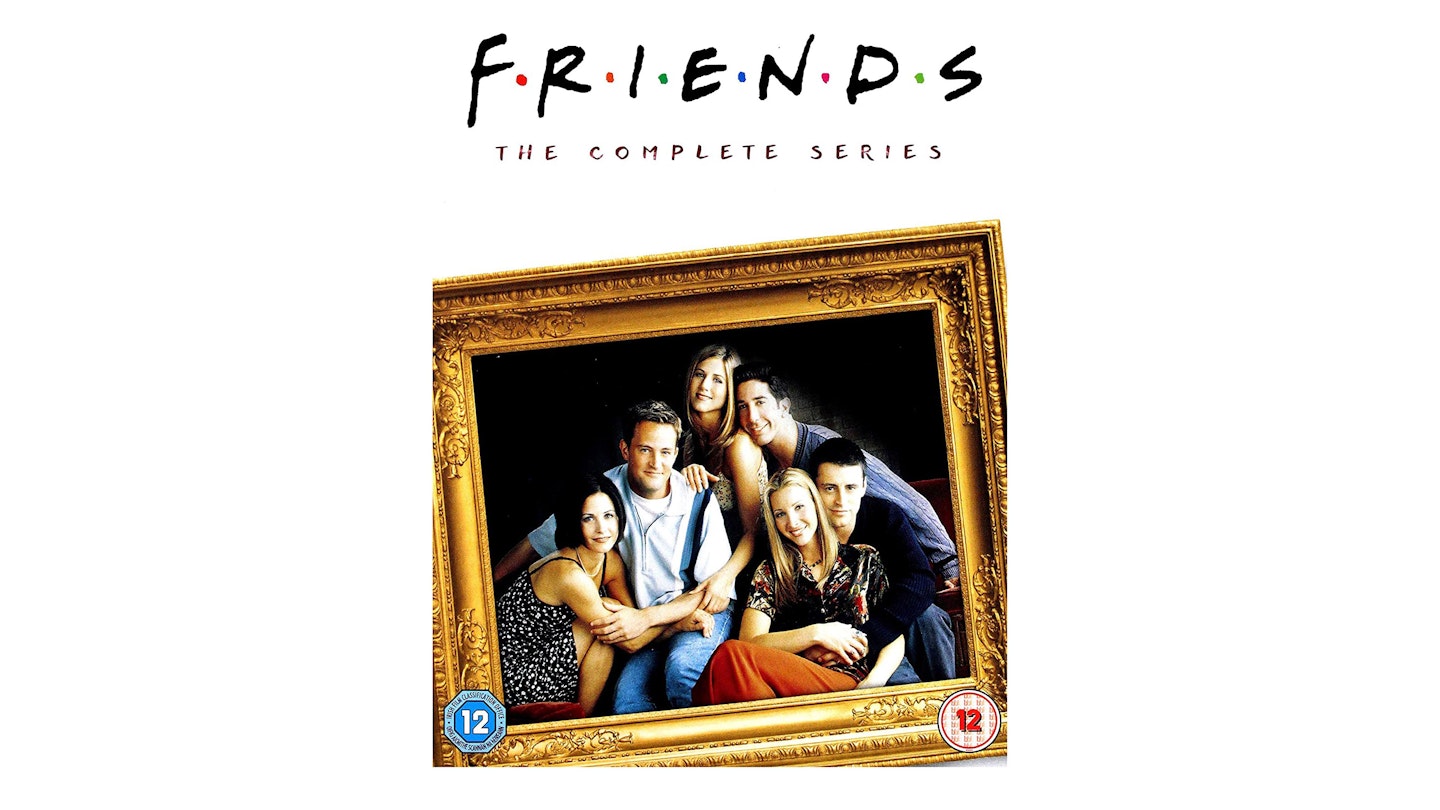 9 of 17
CREDIT: Amazon
Friends: The Complete Series DVD
Relieve the ten series of Friends with this boxset. It's a classic Christmas present to be honest and something everyone friends fan needs in their lives.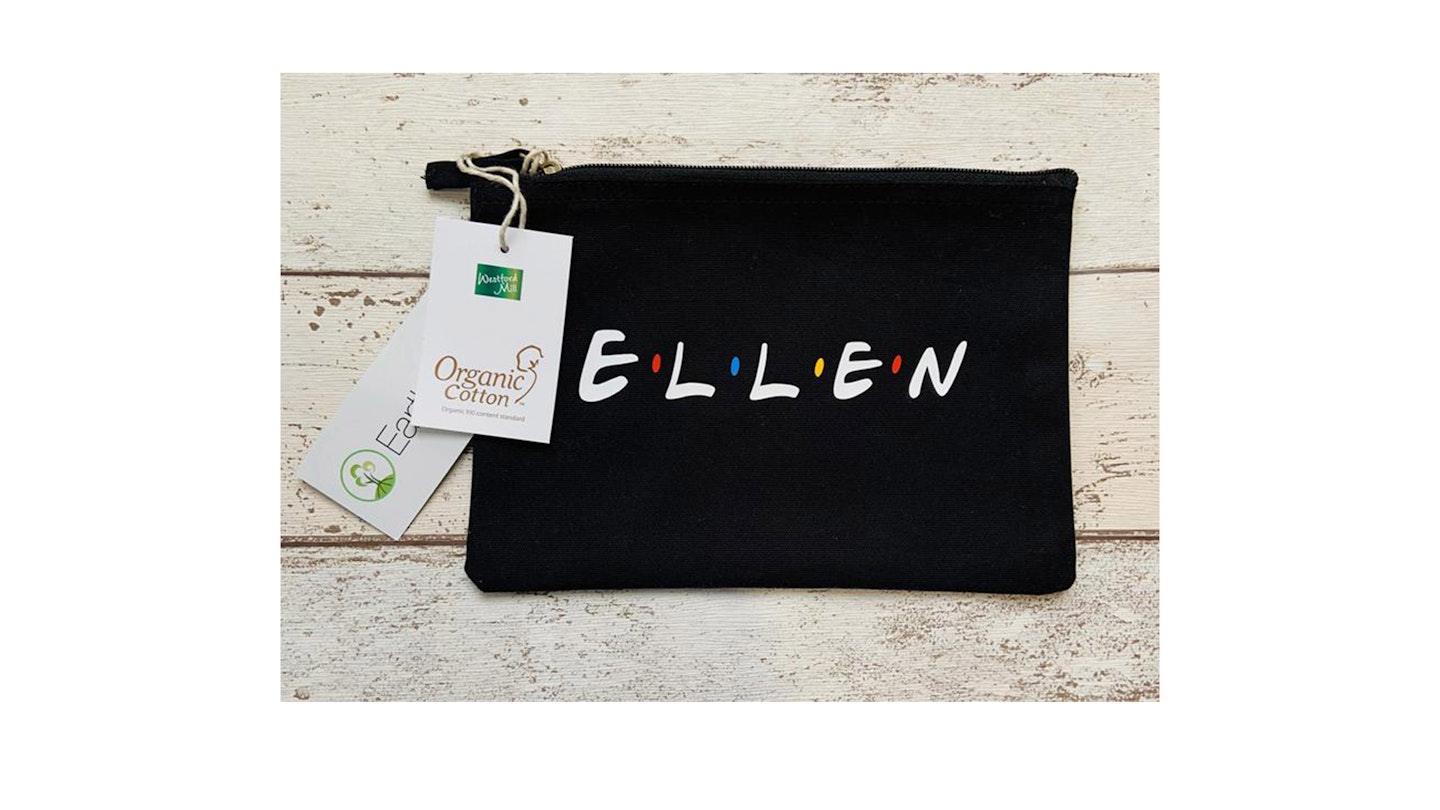 10 of 17
CREDIT: Etsy
Personalised Friends inspired Accessory Pouch Make up Bag
If someone in your life is in need of a new make-up bag then this Friends one is perfect because you can get it personalised with their name. A great way to keep your make-up essentials all in one place.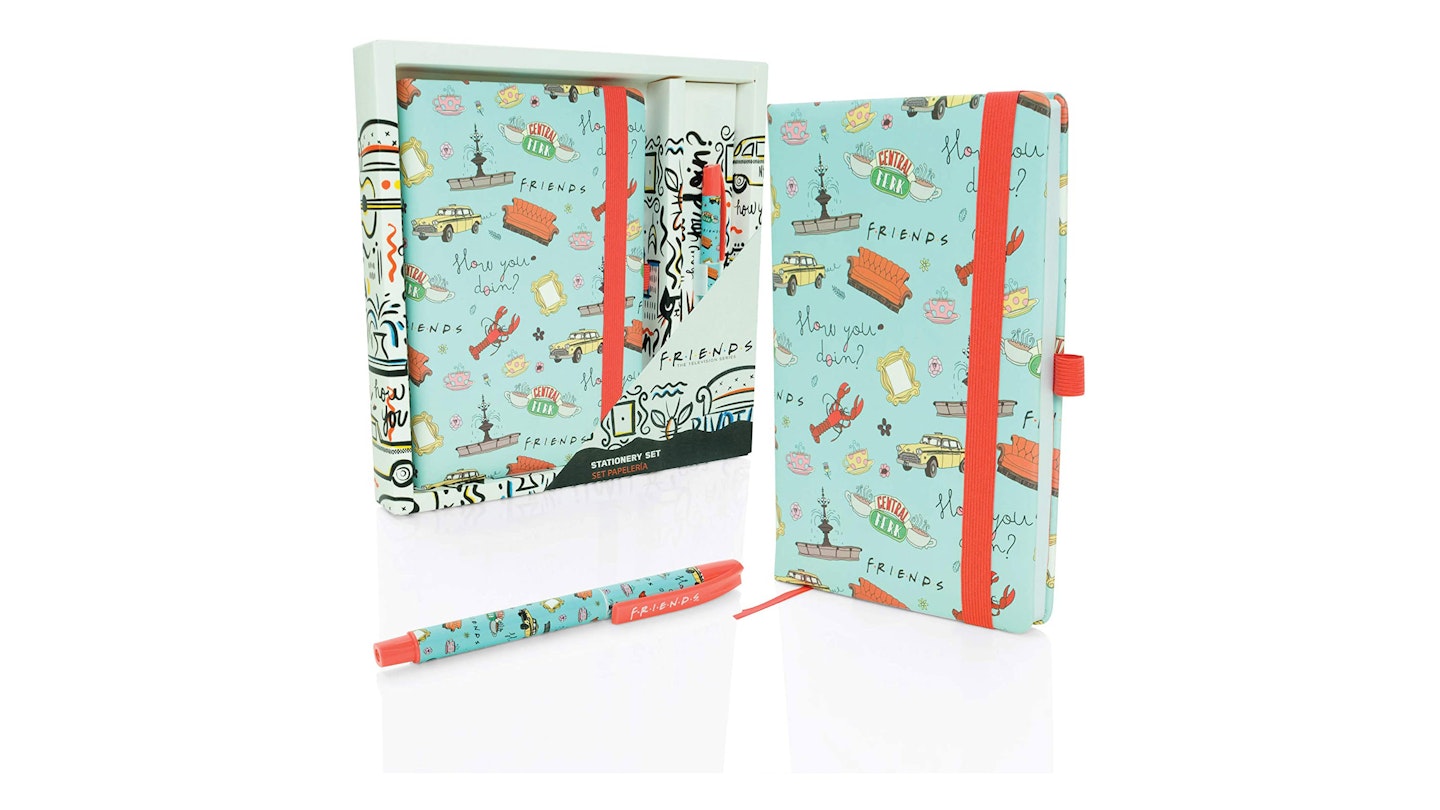 11 of 17
Friends Notebook & Pen Set
If 2021 is the year you want to get organised then you're going to want to grab yourself this matching notebook and pen set. Whether you're writing a journal or creating an everyday to do list - use this Friends themed set to keep up to date with your tasks.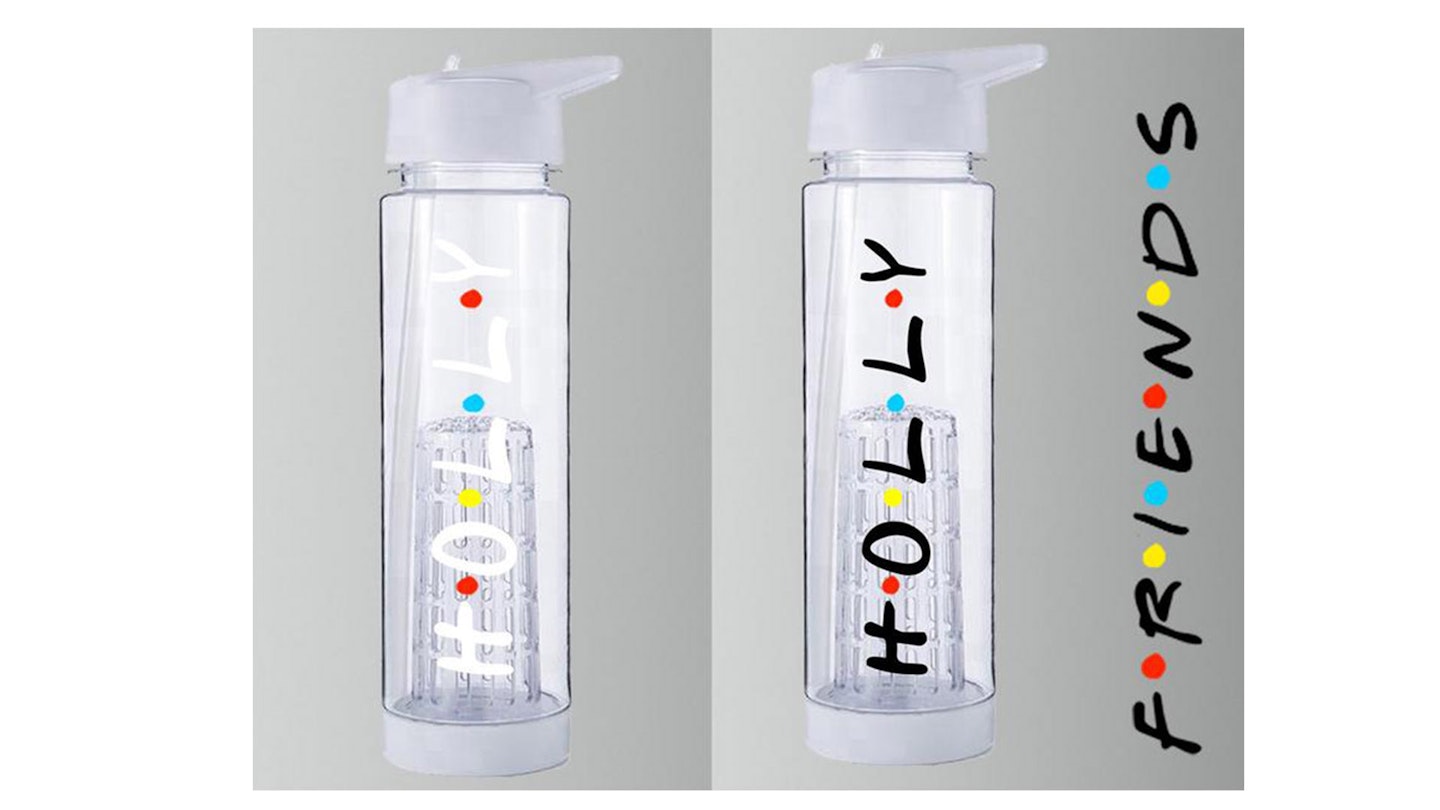 12 of 17
CREDIT: Etsy
BPA Free Personalised Friends Island Water bottle bottle
You can't go wrong with a water bottle - it's a great way to make sure you're actually drinking enough throughout the day. And if you love Friends then why not treat yourself to this fun water bottle that you can personalise with your name.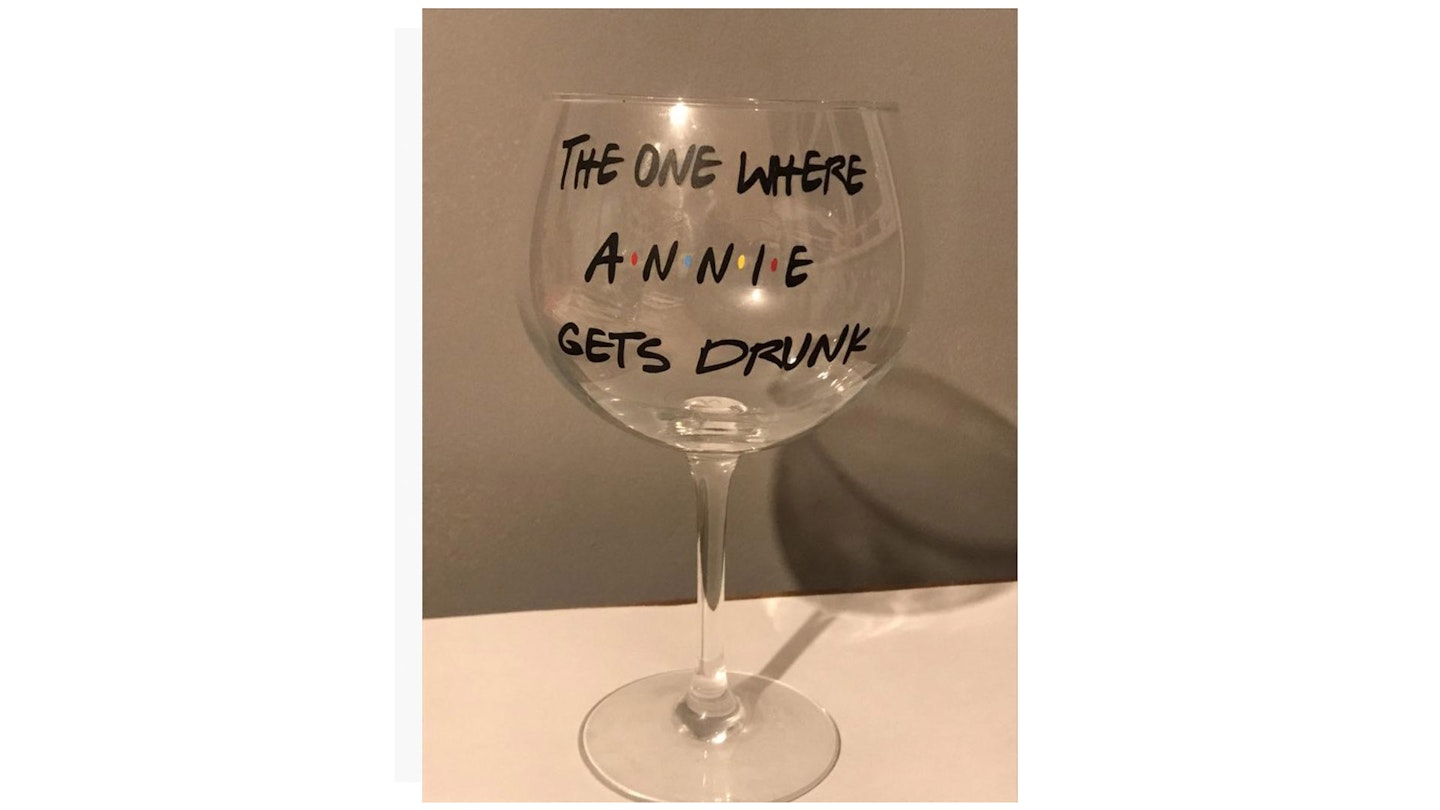 13 of 17
CREDIT: Etsy
Personalised gin glass friends tv show inspired gets drunk
Know a friend who is ALWAYS up for a drink? Then treat them to this wine glass this festive season and you can even get their name printed on the front.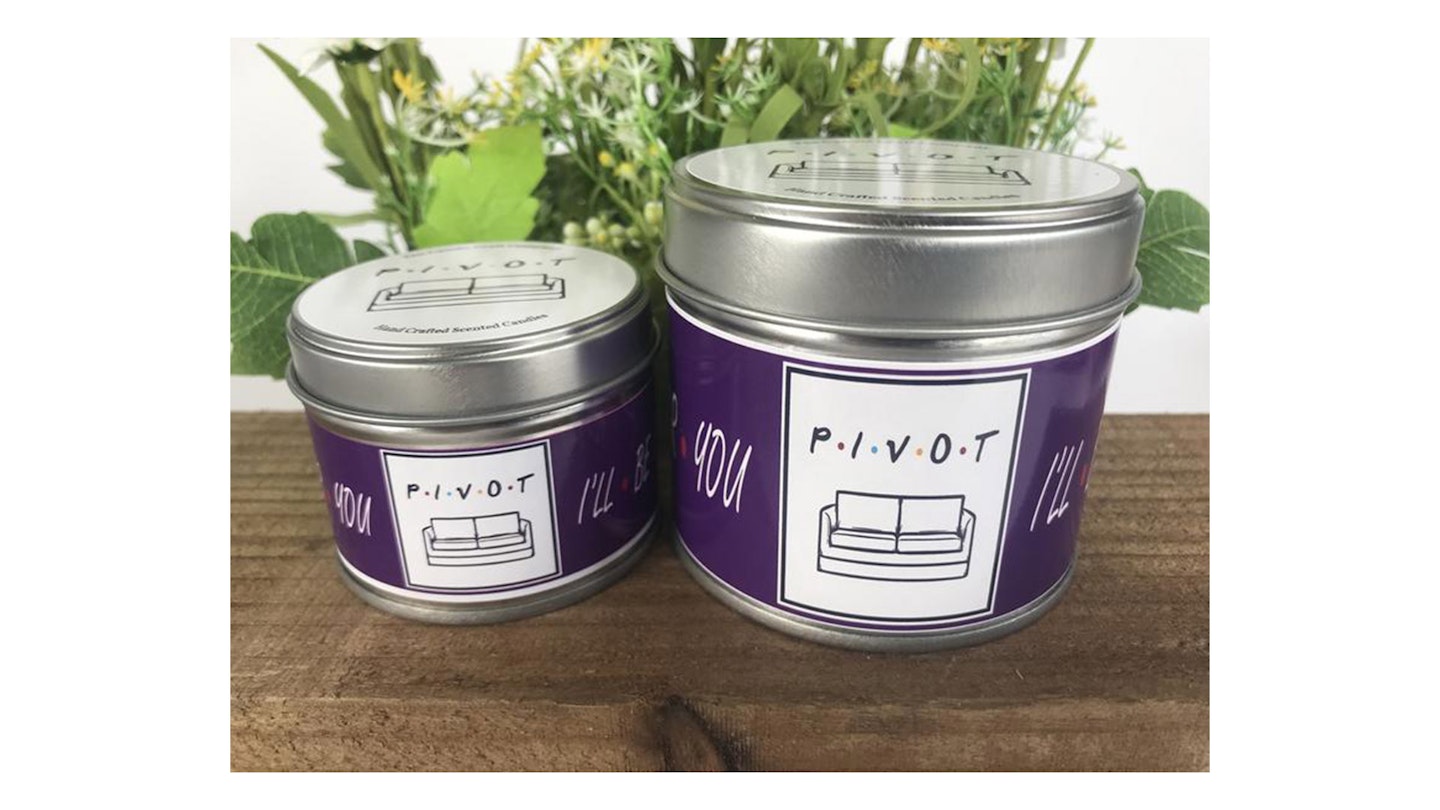 14 of 17
CREDIT: Etsy
TV 'Friends' Inspired 'Pivot' Candle
This vegan friendly wild frangipani scented candle is the ideal Friends Christmas present for any of your pals who is a vegan and loves a good candle.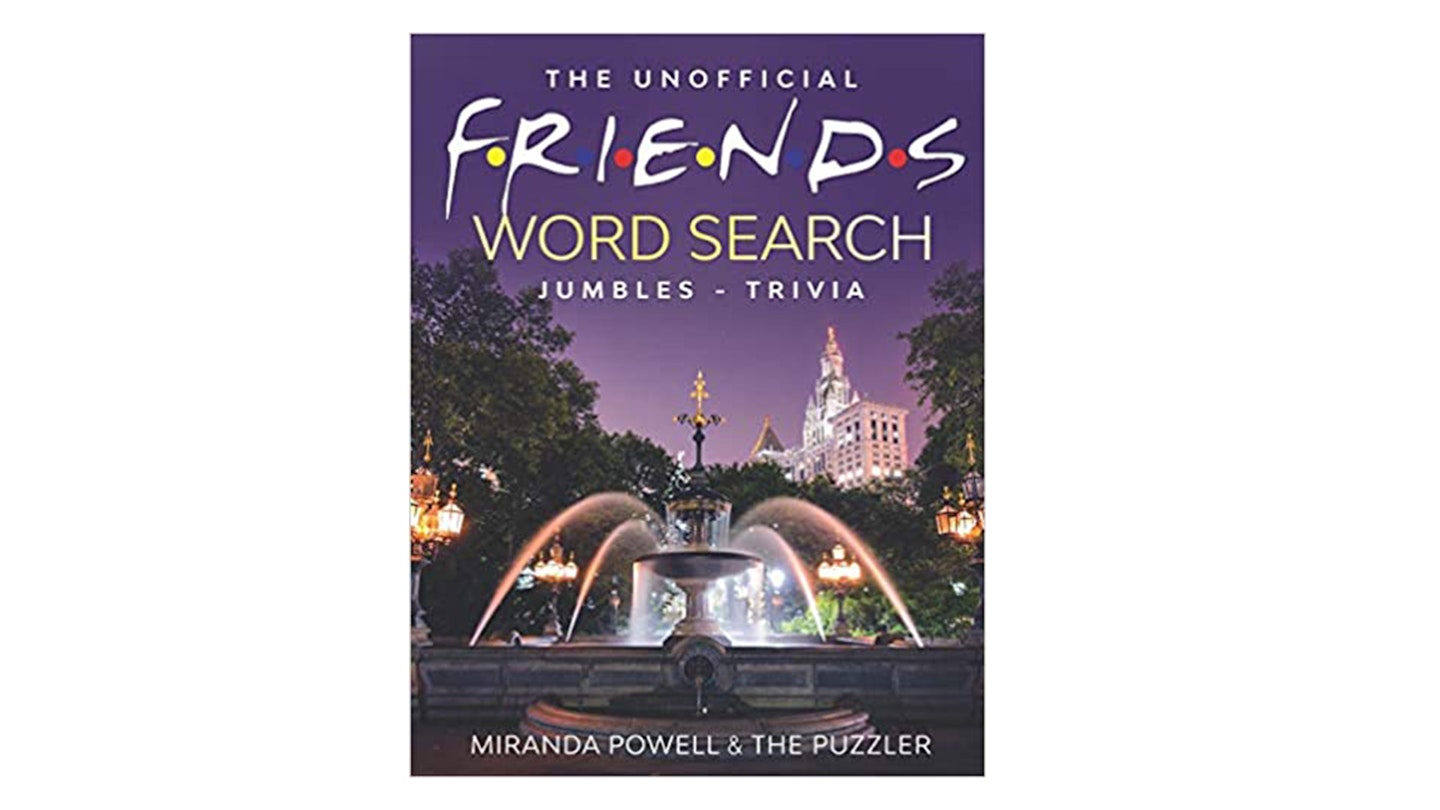 15 of 17
CREDIT: Amazon
Friends Word Search, Jumbles and Trivia Book
If you know a loved one who can spend hours doing word searches and brain teasers then this Friends puzzle book is the perfect Christmas present. They'll be tested on the character, actors, creators and location surrounding the TV show.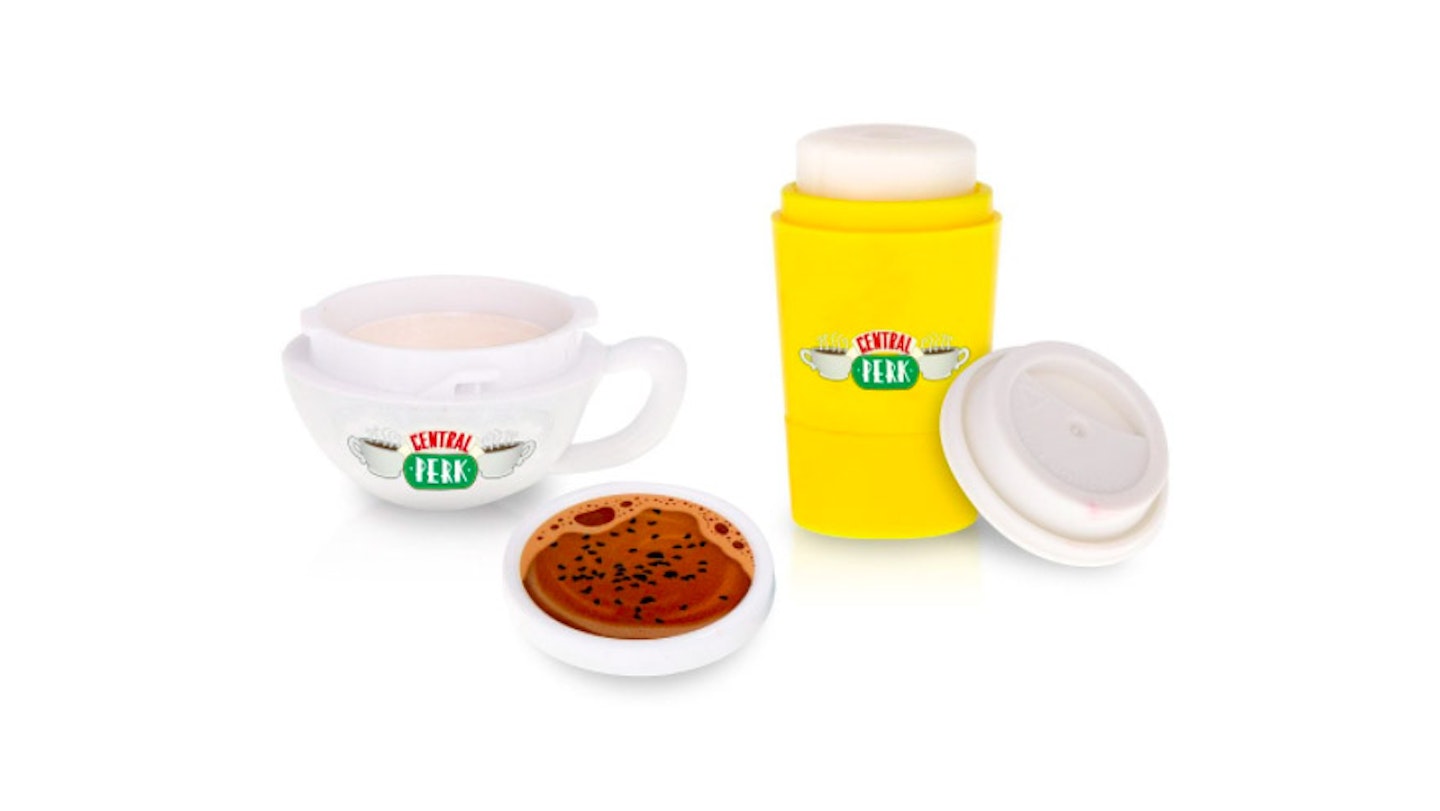 16 of 17
CREDIT: MadBeauty
Friends Lip Balm Duo
Another great stocking filler for any Friends fan is this lip balm duo that's caramel and vanilla scented. We're also loving the design tbh.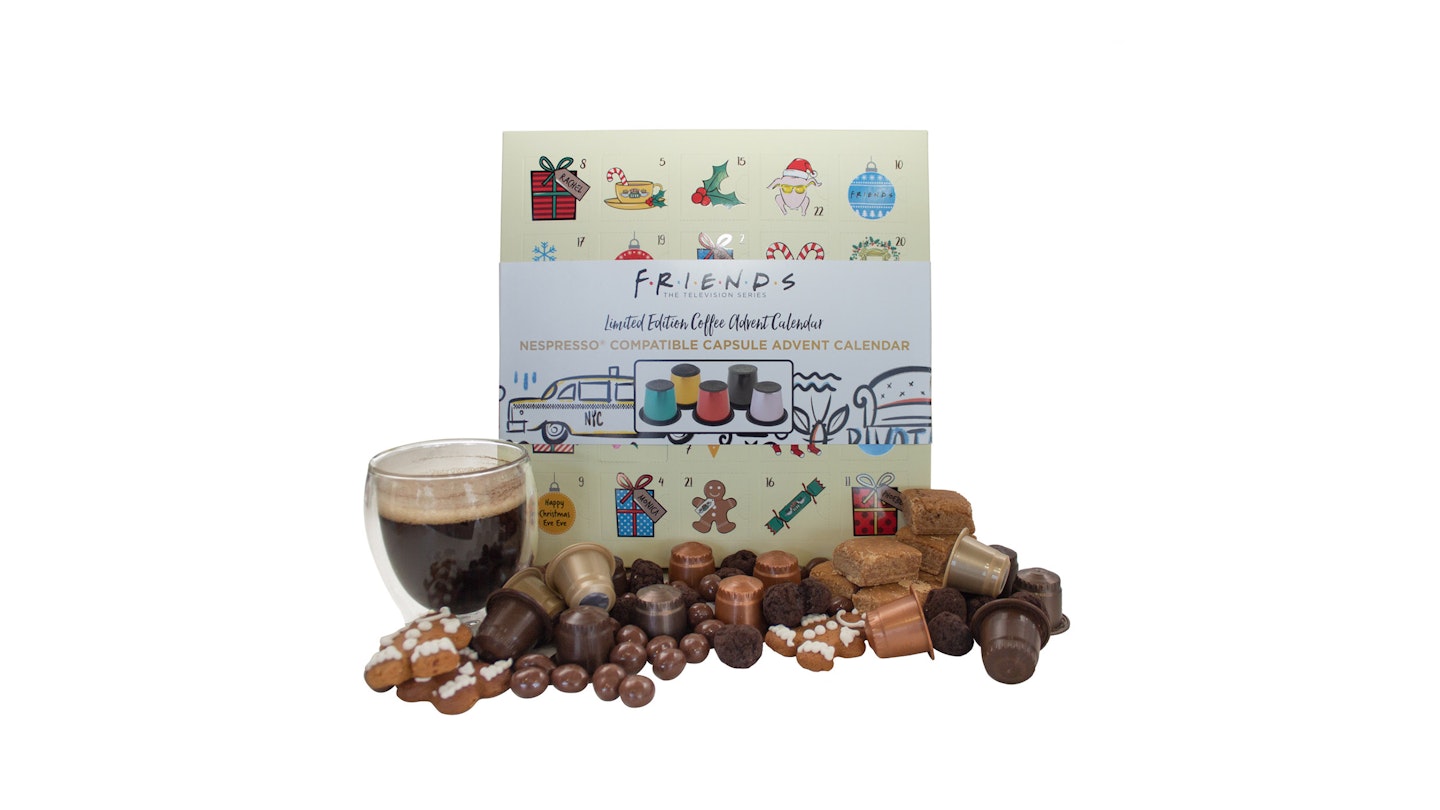 17 of 17
CREDIT: Amazon
Friends Nespresso Capsule Limited Edition Coffee Advent Calendar
When you watch Friends do you wish you were sitting in Central Perk with them enjoying a coffee? Us too. Well, why not treat yourself this run up to Christmas with this Friends inspired coffee capsule advent calendar. Some of the flavours include Choco Cherry, Speculoos (spiced shortcrust cookie), Creme Brûlée, Caramel Toffee, and Cinnamon.
WATCH: Shannon Singh spills the tea on her 'deleted scenes' in the villa | Love Island Secrets
READ MORE
Jennifer Lopez's joy over 'quickie' wedding with Ben Affleck
And 25 years after Ross Geller got his "lobster" – Rachel Green, whom he ended up having a baby with on the show – pals say the pair could finally act on two decades of buried feelings.
The source says, "David's smitten with Jen and the feelings are definitely mutual.
"While there's the obvious distance issue between them, as they live on opposite sides of the country, they are keen to keep the spark alive and make it work."
And pals say their co-stars – Courteney Cox, 57, Lisa Kudrow, 58, Matt LeBlanc, 54, and Matthew Perry, 51 – are already joking about wedding bells.
The source adds, "Jen had to ask Courteney and Lisa to rein in their excitement after they got carried away and started talking of an engagement!
"It's still early days and Jen's trying not to focus too much on the future or put pressure on it, but there's a deep affection between them with the solid base of a long-term friendship."
Get the best celeb interviews in Closer magazine each week.