The star seemed to be having a dig at his former X Factor self when he tweeted:
'Now this is a model… @littlejessicat_ she's got my number ;) she likes sloth from the goonies… Says he's got a babies arm holdin an apple.'
He oddly wrote: 'When I was on the xfactor my teeth were like a wizards necklace and when I sang I looked like sloth from a certain angle… But now I'm sexy.'
He then tweeted: 'Must be disheartening when you think you're being hilariously funny and you get 1, single, lonely retweet I could cry for ya.'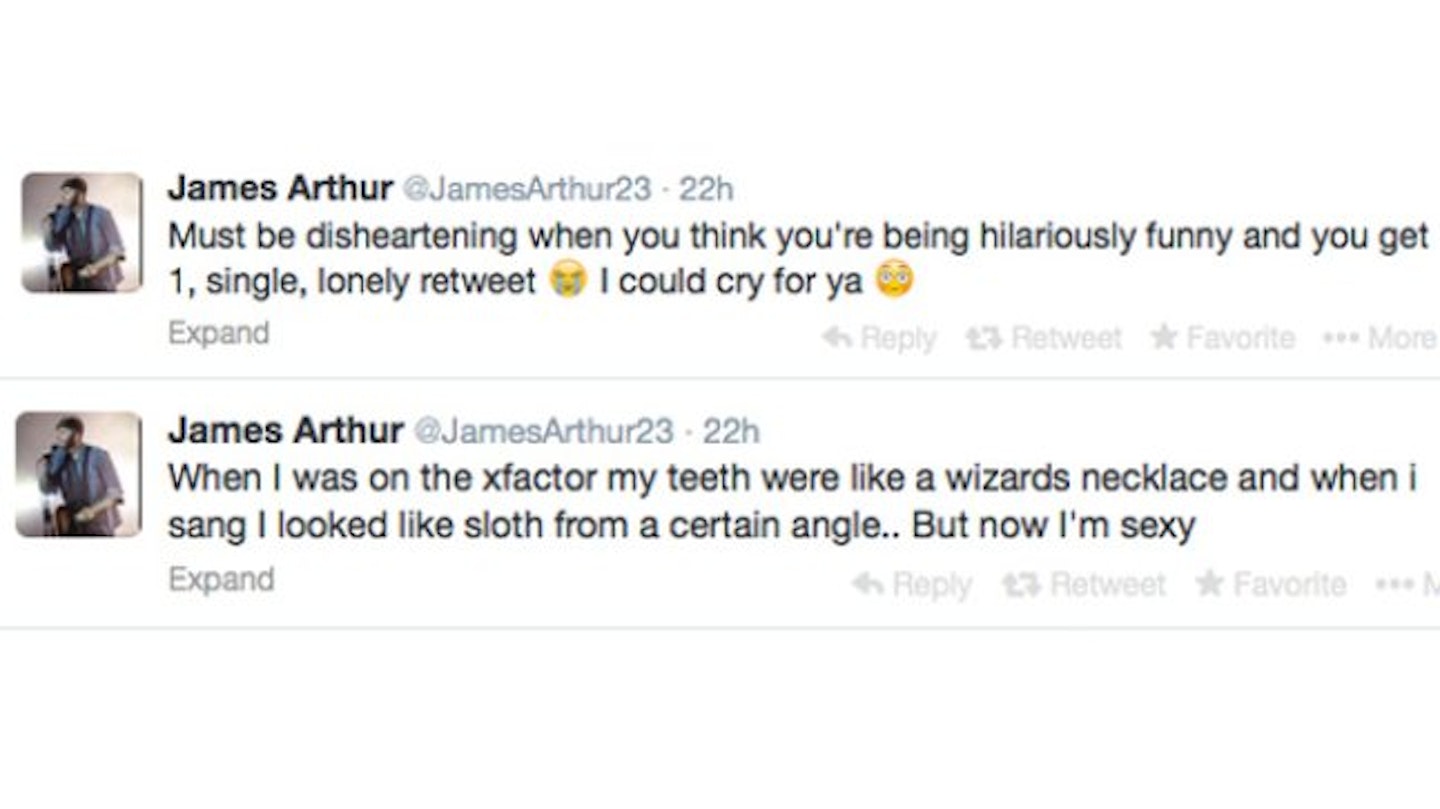 Fellow X Factor contestant Lucy Spraggan wrote in response to James' alarming tweets: 'another public breakdown.'
In what seemed like a re-ignition of a previous twitter war, James replied: 'Of course spraggan is still talking about me.'
He continued: 'I'm a prick didn't we all establish that? I'm okay with that MOVE ON.'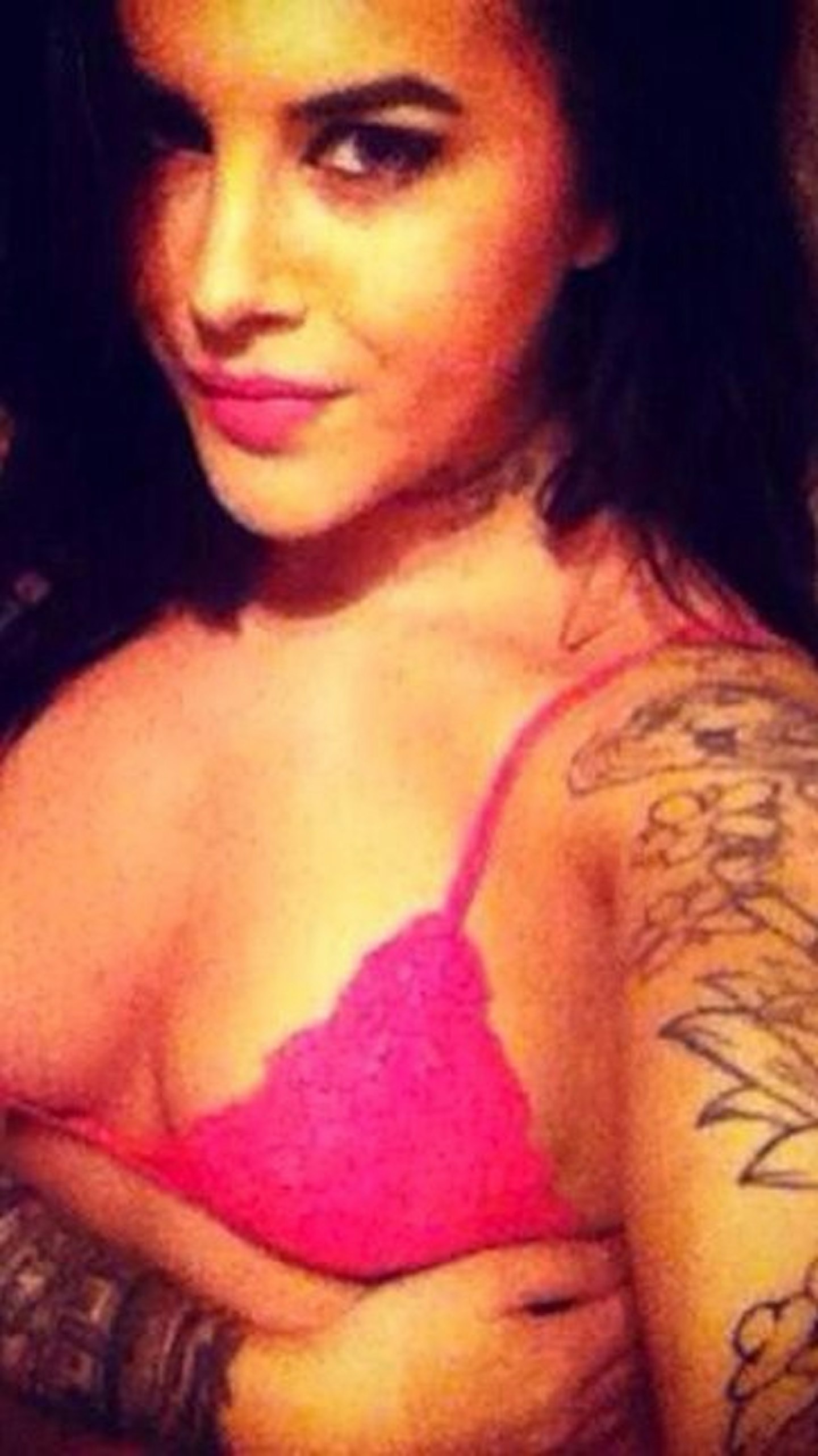 Following the bizarre series of tweets, model Teddy Edwardes tweeted a screenshot of alleged texts that the singer had reportedly sent her.
The texts reportedly came after the model rejected the singer's advances.
He reportedly wrote her: 'I have the best lawyers I the country… Nobody will think you're cool. They'll just think you're a very average looking girl trying to get more people to look at her.'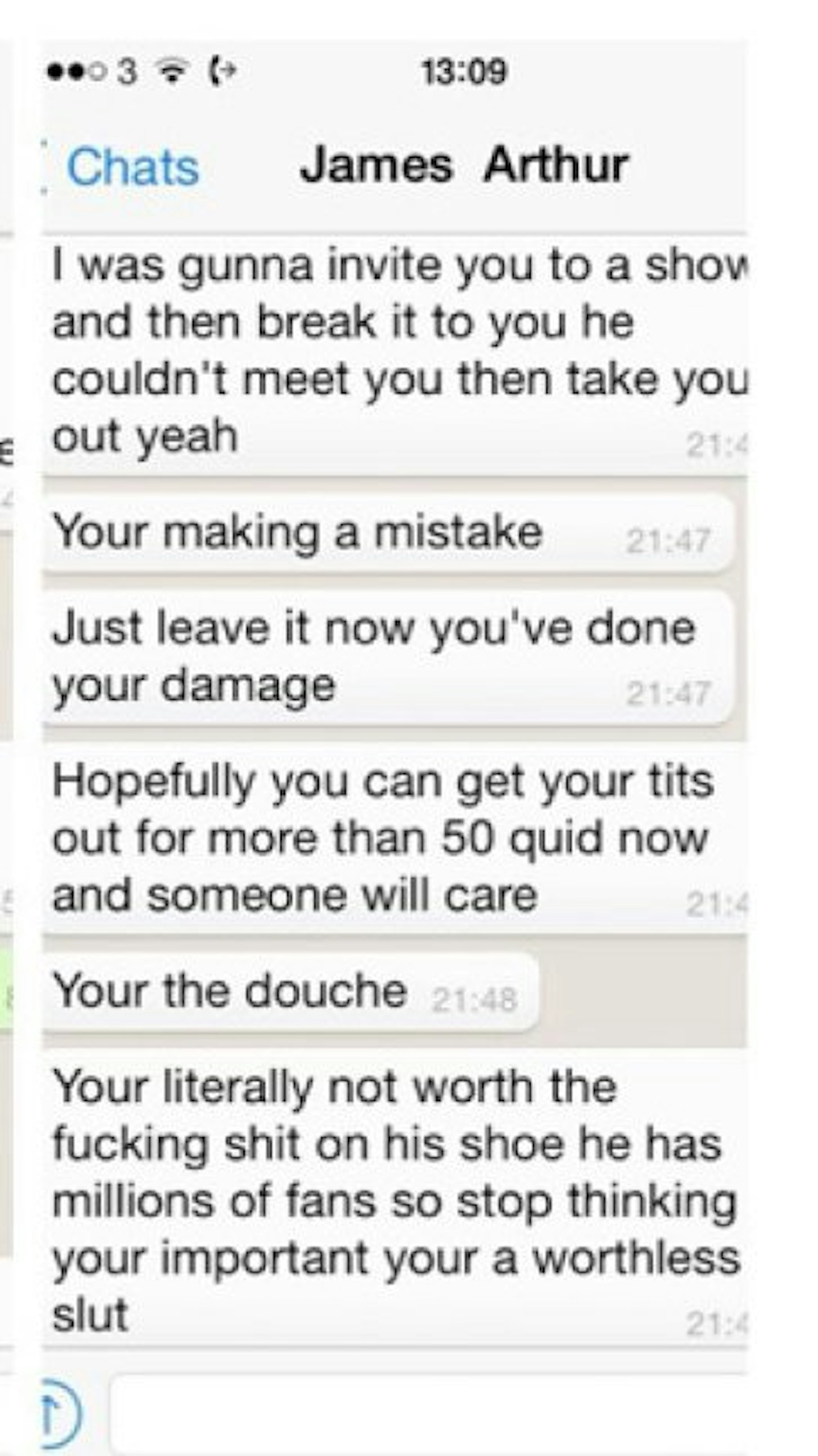 According to 3am, the singer denied any knowledge of the texts,quoting him as saying: 'Annoying when glamour models pretend they are talking to you to get their breasts in Nuts magazine.'
The singer is currently on his 'final warning' from boss Simon Cowell.
We can't imagine the music mogul will be too pleased when he hears about this!