Weekends away don't have to be sun-drenched or spent in exotic European cities to be fun. As the cold nights draw in, here's a selection of the cosiest, quirkiest, minibreaks in the UK.
Whether you're soaking in the bathtub in a shepherd's hut or stargazing in your secluded wagon, these will leave you feeling refreshed, recharged, and - even better – are all easy on your purse too!
Lilla Stugan, Worcestershire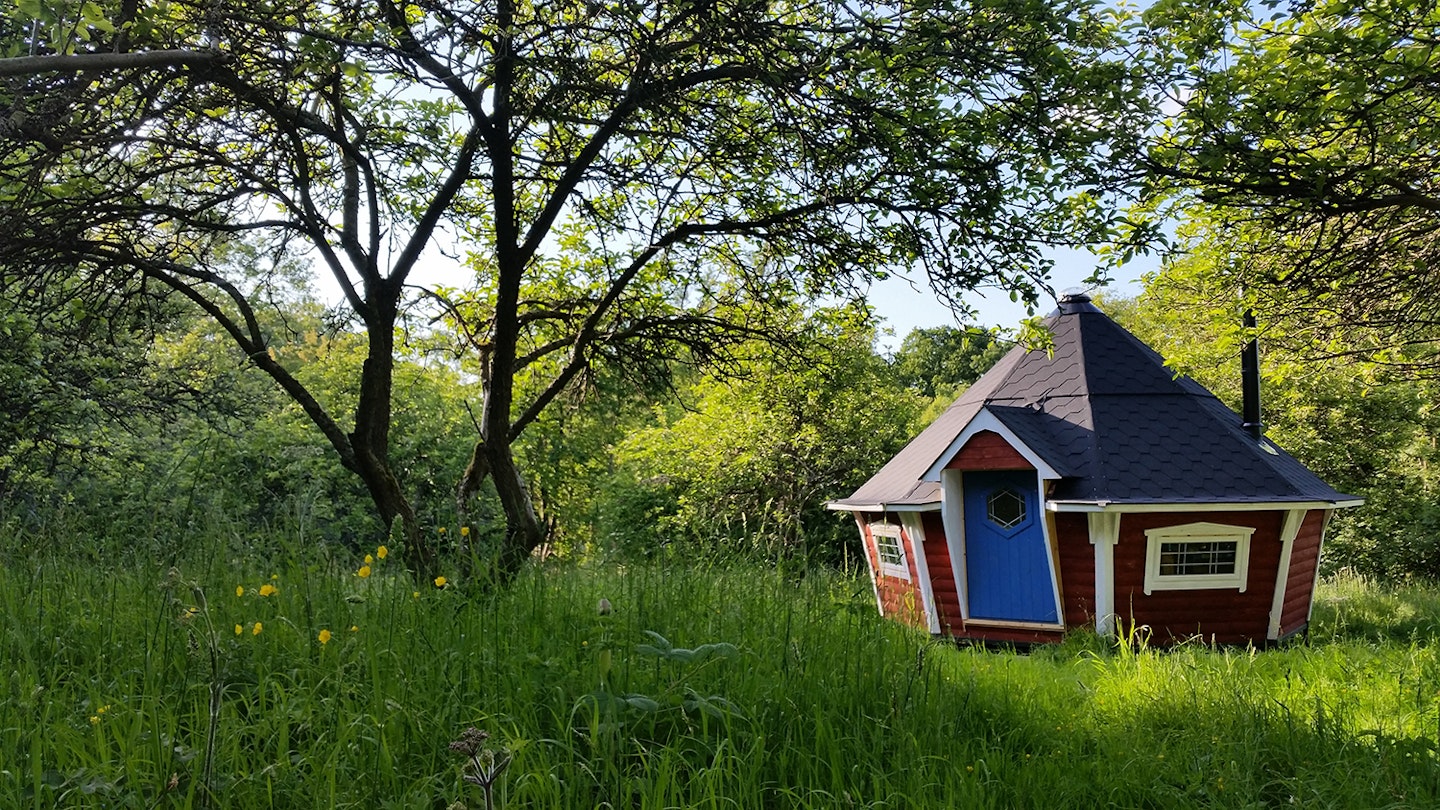 Lilla Stugan, or 'little cottage', was inspired by the owner's long summers spent in Swedish summer houses. And what's not to love about a country where everyone reportedly eats an impressive 316 cinnamon buns each year?
To top off these sweet credentials, this quirky hut lives at the bottom of its very own apple orchard.
From £80 per night (sleeps 2) / 0117 204 7830
The Chapel, Shropshire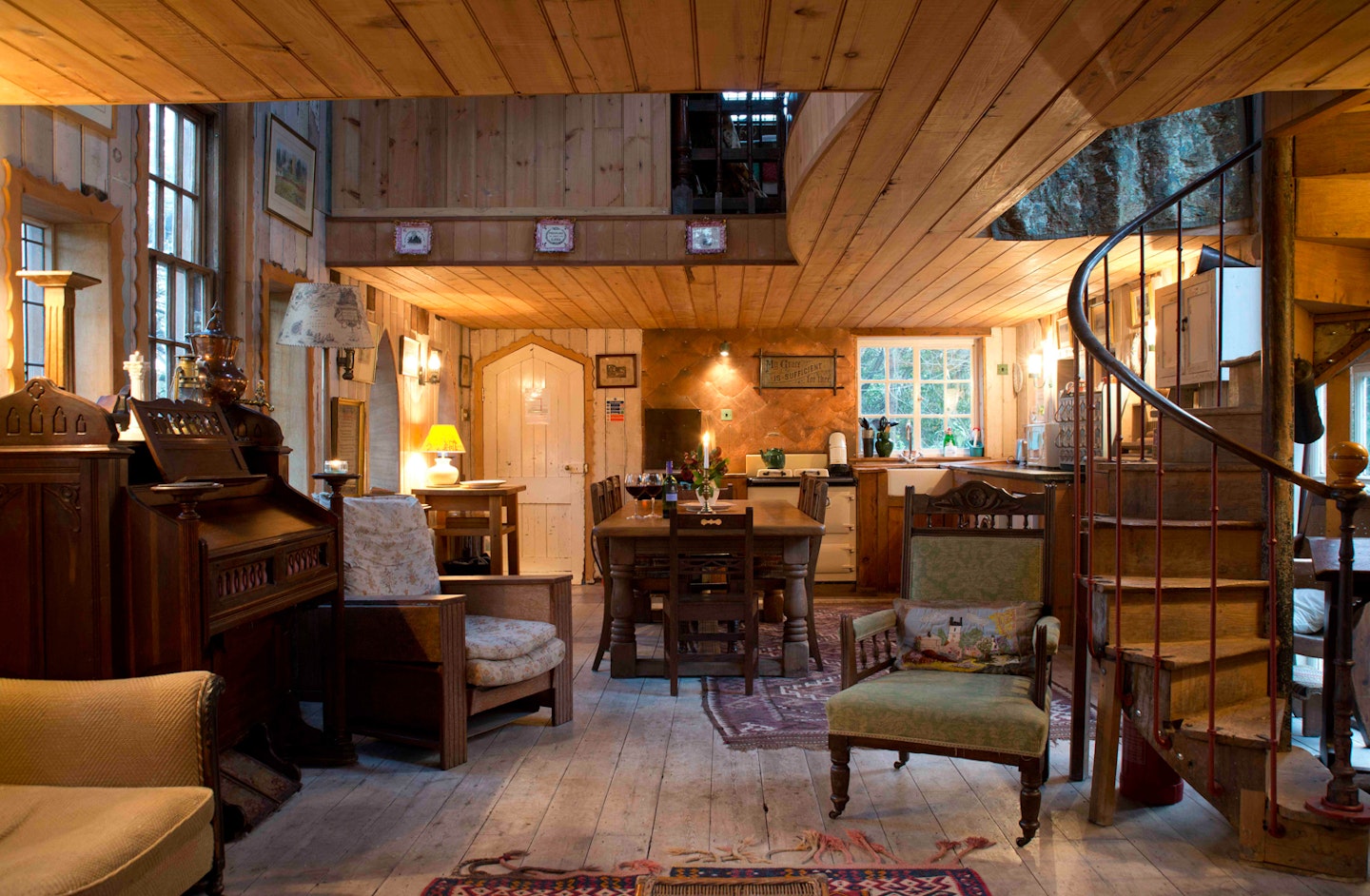 The Chapel is one of six places hidden in the sprawling grounds of Shropshire's Walcot Hall. If your dream weekend involves lounging in a deep marble bath and a tasty meal coming out of the Aga, this is the place for you. There's also an ornate stained glass window, and a perfectly functioning organ incase you fancy channelling your inner pop star.
From £100 per night (sleeps 4) / 0117 204 7830
Dimpsey Shepherd's Hut, Somerset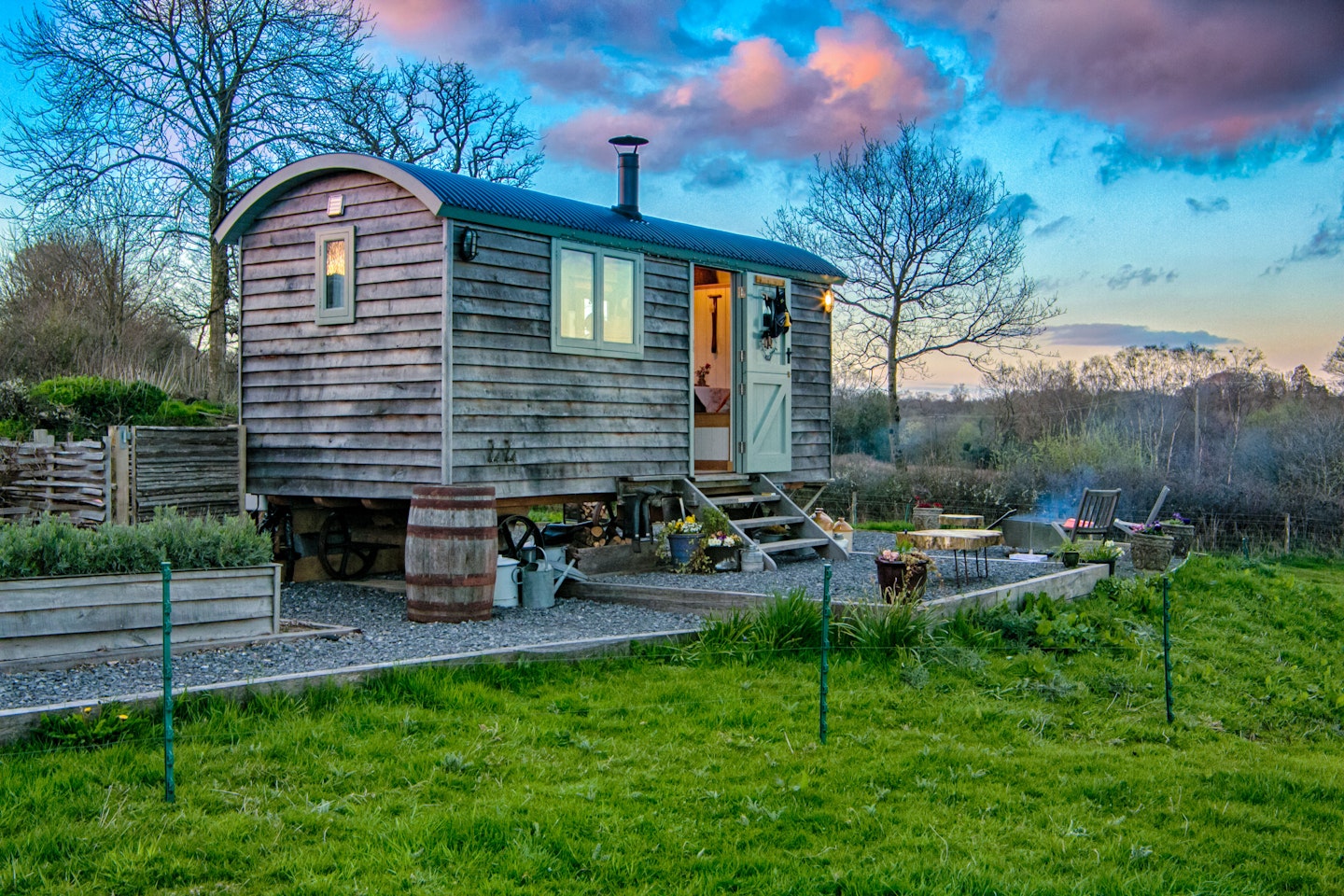 Fancy soaking in a wood-fired tub under the stars? Or wrapping up warm and settling down by the fire pit near your doorstep? With The Dimpsey being named after a West Country word for the dreamy half-light that comes at twilight or dusk, it's perfect for a cosy romantic weekend away.
From £125 per night (sleeps 2) / 0117 204 7830
The Saltbox, Kent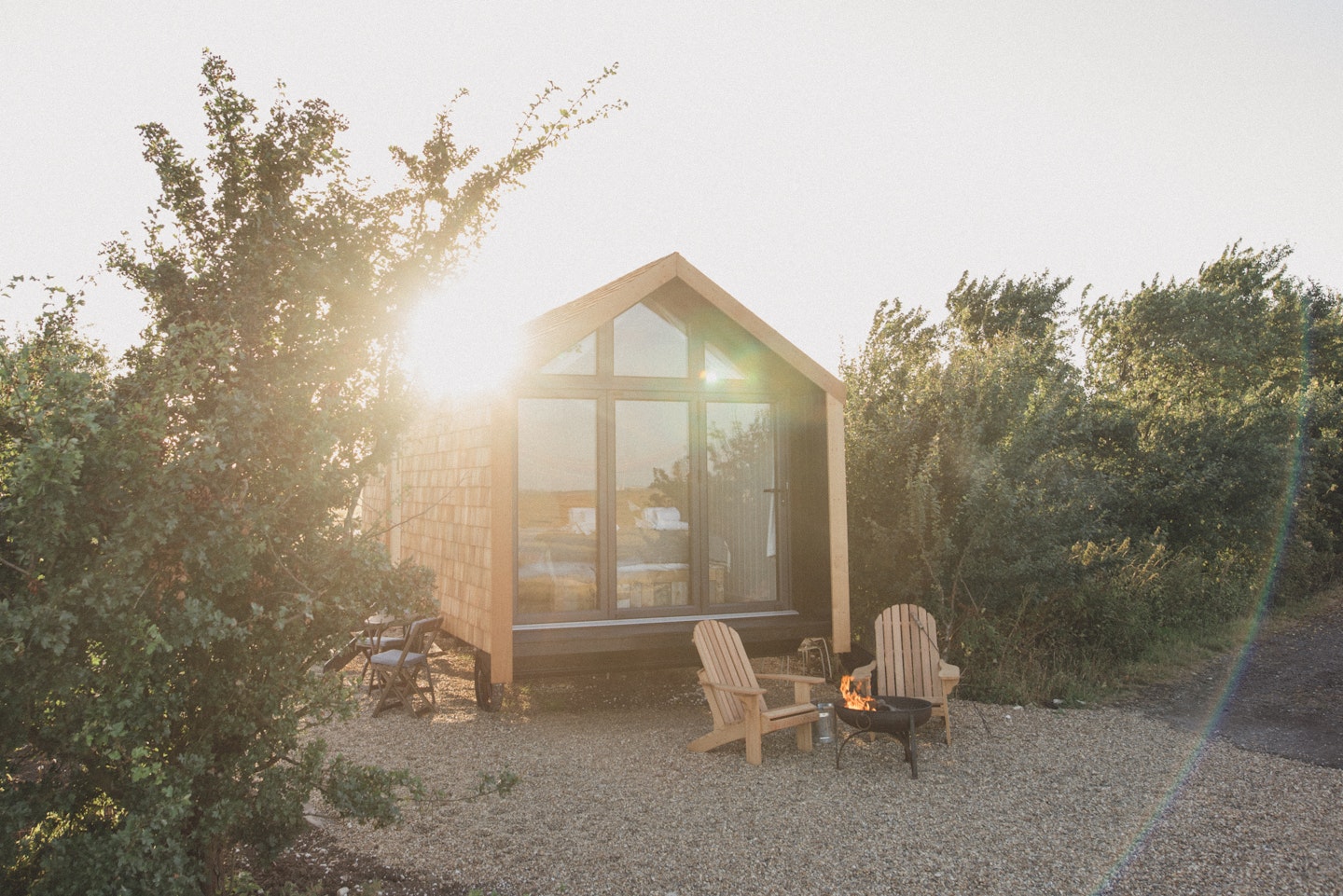 Elmley is the only National Nature Reserve in England where you can spend the night, so why not spend it tucked away in the marshland at The Saltbox on Kent's Isle of Sheppey. The cabin is stacked with vintage trinkets and stacks of cosy wool throws to wrap up in, and an entire glass wall means you can lounge in bed enjoying the views.
From £115 per night (sleeps 2) / 0117 204 7830
Pilot Panther, Perthshire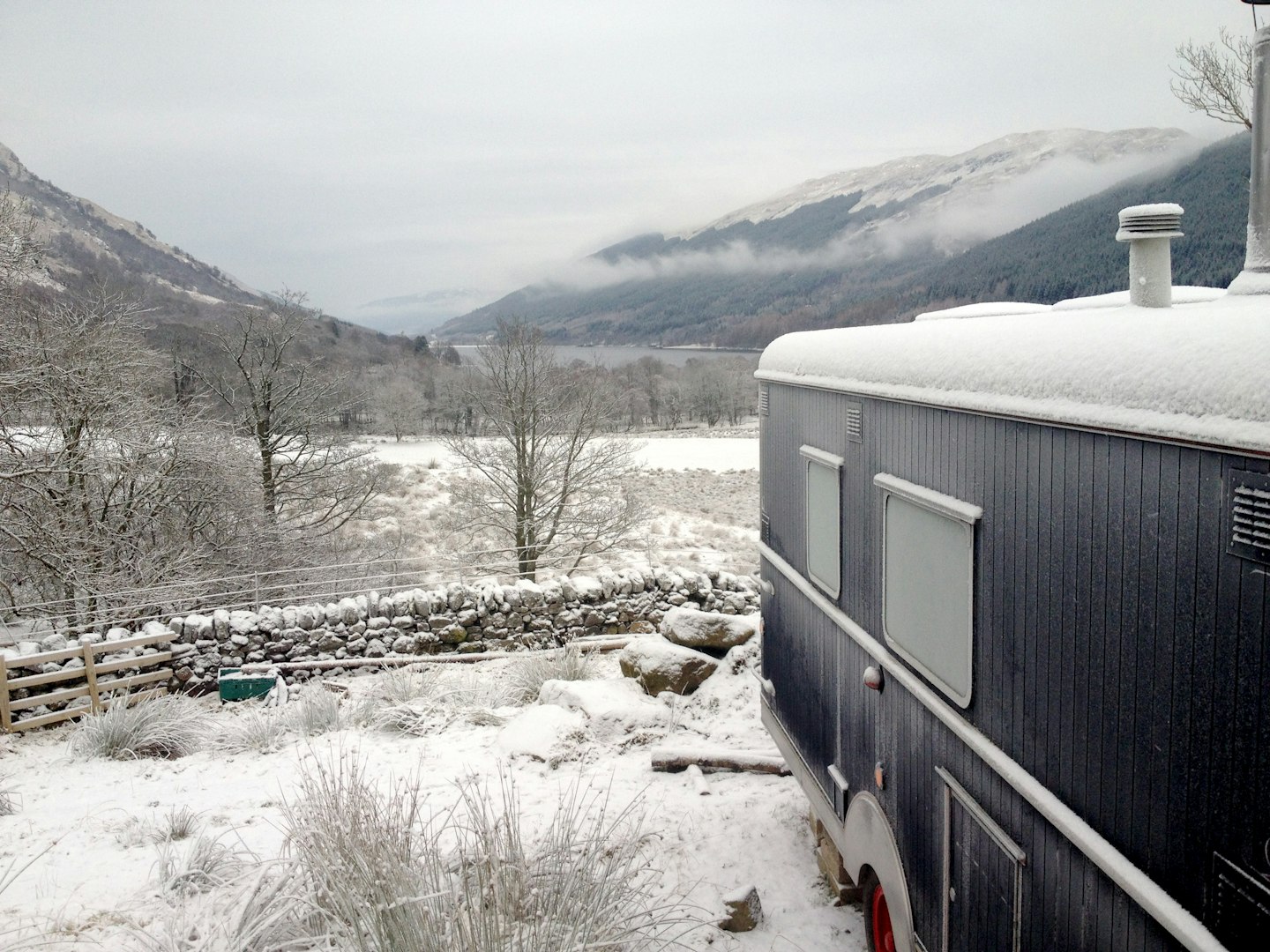 The Pilot Panther wagon's journey has been long and rambling, but it's finally settled in its current loch-side location, with incredible views from every window. Pack your hiking boots and make your way around the loch's edge, ending at the Monachyle Mhor hotel for their award-winning food.
From £125 per night (sleeps 4) / 0117 204 7830
Cobblenuts, Devon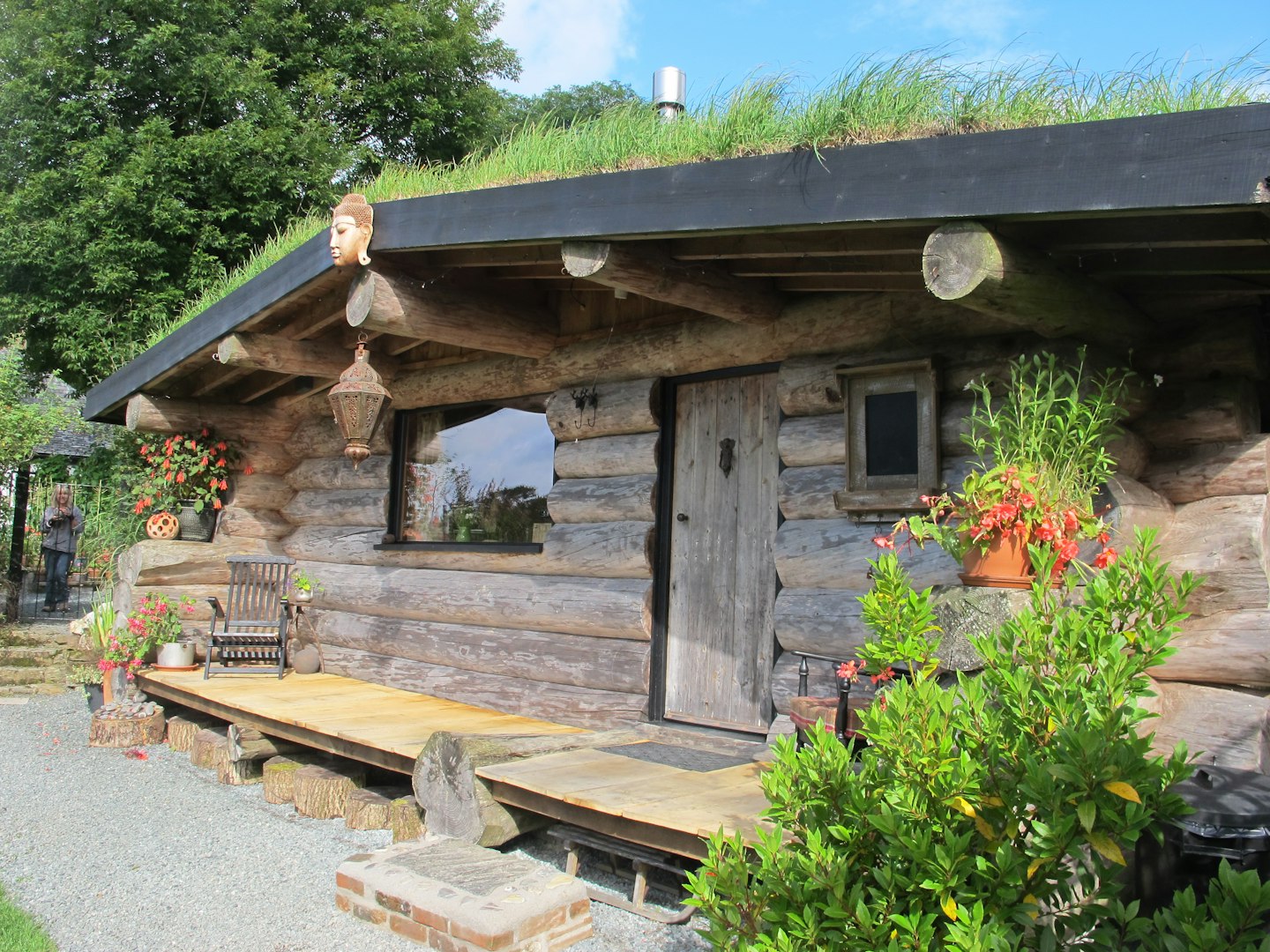 Cobblenuts is the kind of garden refuge that we'd all dream of owning, especially with a roof covered in grass. In one room they've managed fit a double bed, woodburner, kitchen and small dining table, and comfy armchair, so you don't even have to waste precious energy going from room to room. Just sit back, and relax.
From £100 per night (sleeps 2) / 0117 204 7830
Little Barn, Pembrokeshire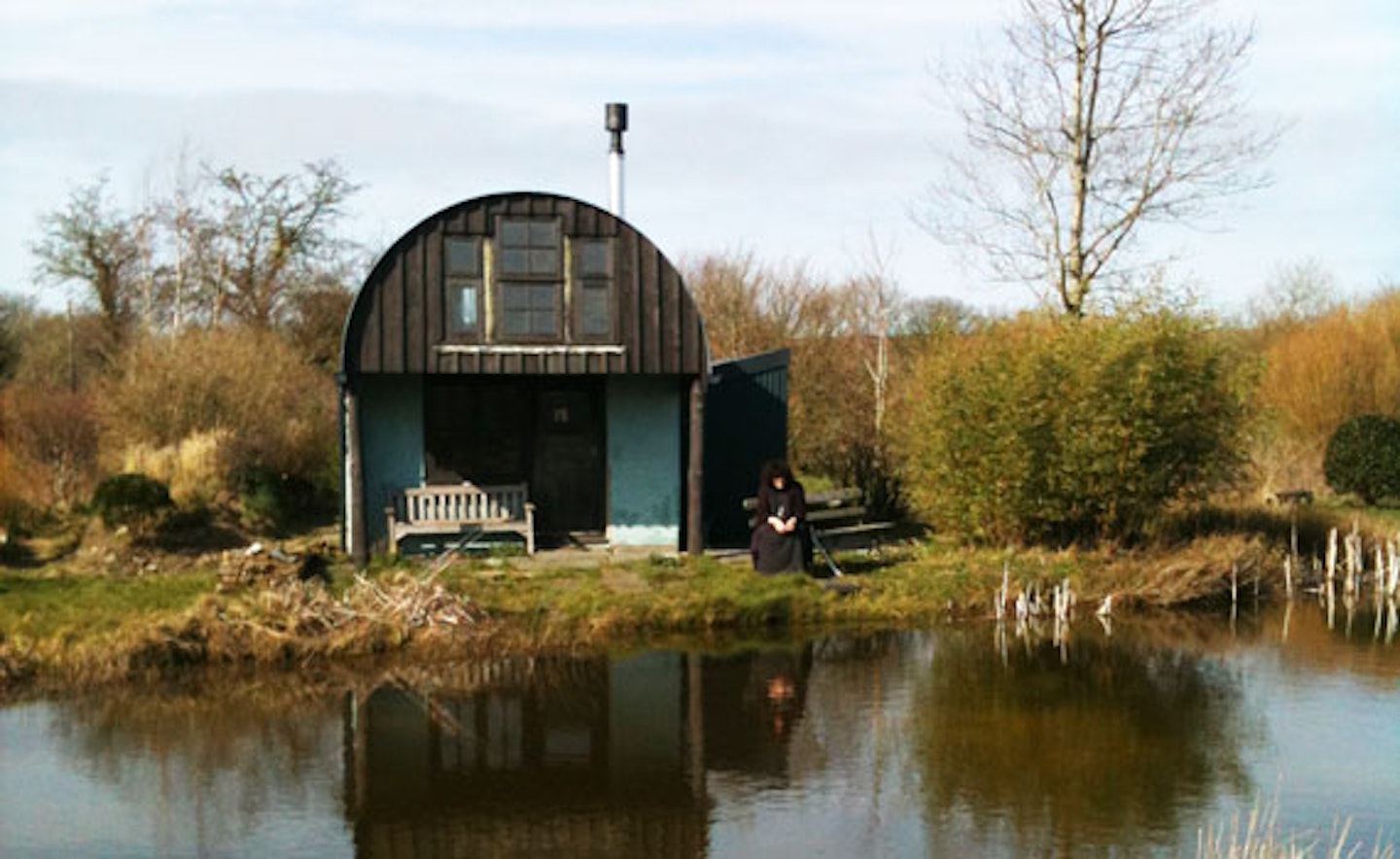 if you're after total relaxation, the homely hand-built Little Barn is a place where you're more likely to come face to face with Welsh mountain ponies than another human. Packed with vintage goodies, you'll be living in the mezzanine level of the barn, and can breakfast outside overlooking your doorstep pond.
From £90 per night (sleeps 2) / 0117 204 7830
To see the full collection, visit: www.canopyandstars.co.uk/cosy, and to view more pics of these gorgeous getaways, view our gallery below:
Closer cosy weekend getaways budget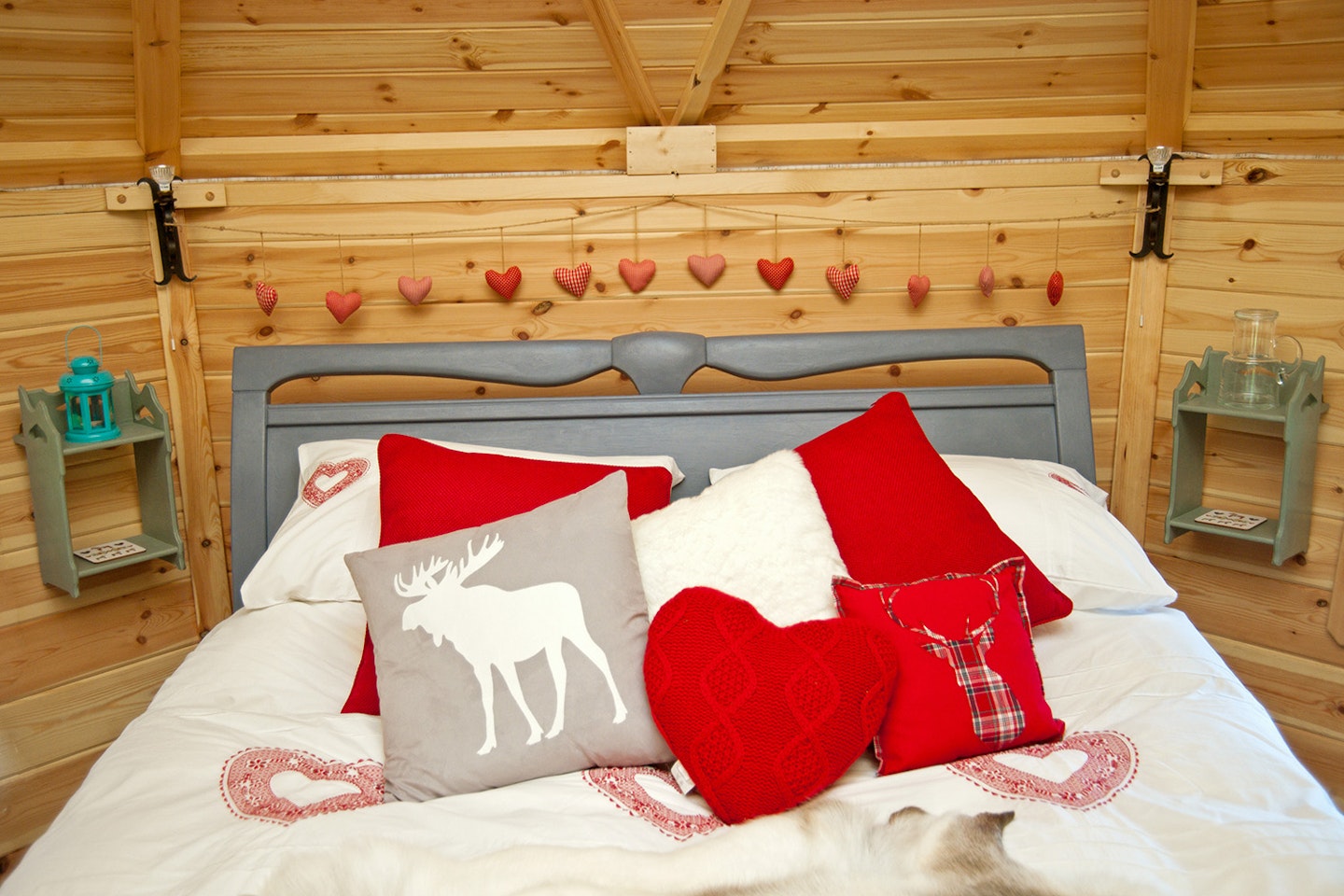 1 of 47
Closer weekend getaways
Lilla Stugan, Worcestshire, from £80 per night, sleeps 2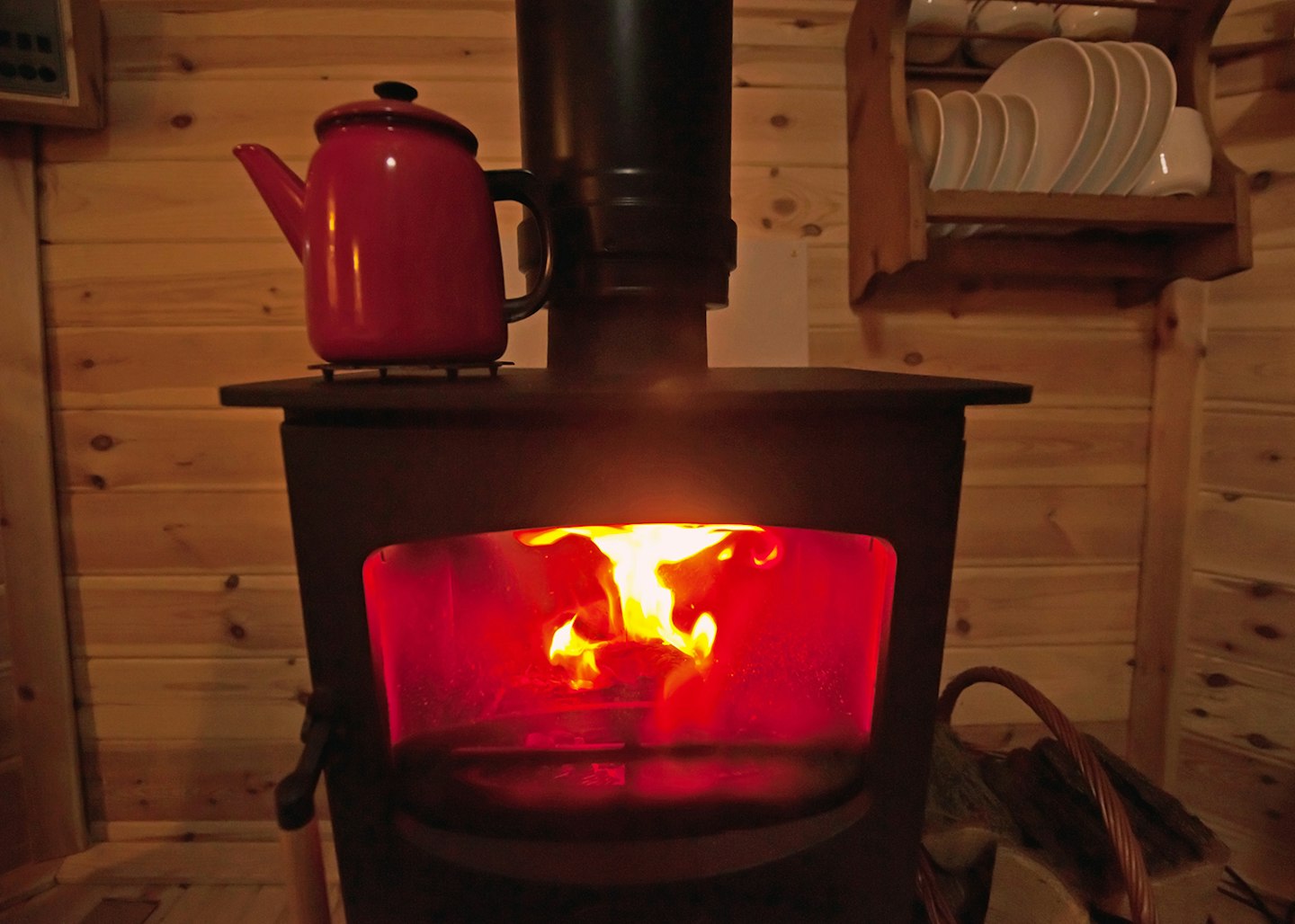 2 of 47
Closer weekend getaways
Lilla Stugan, Worcestshire, from £80 per night, sleeps 2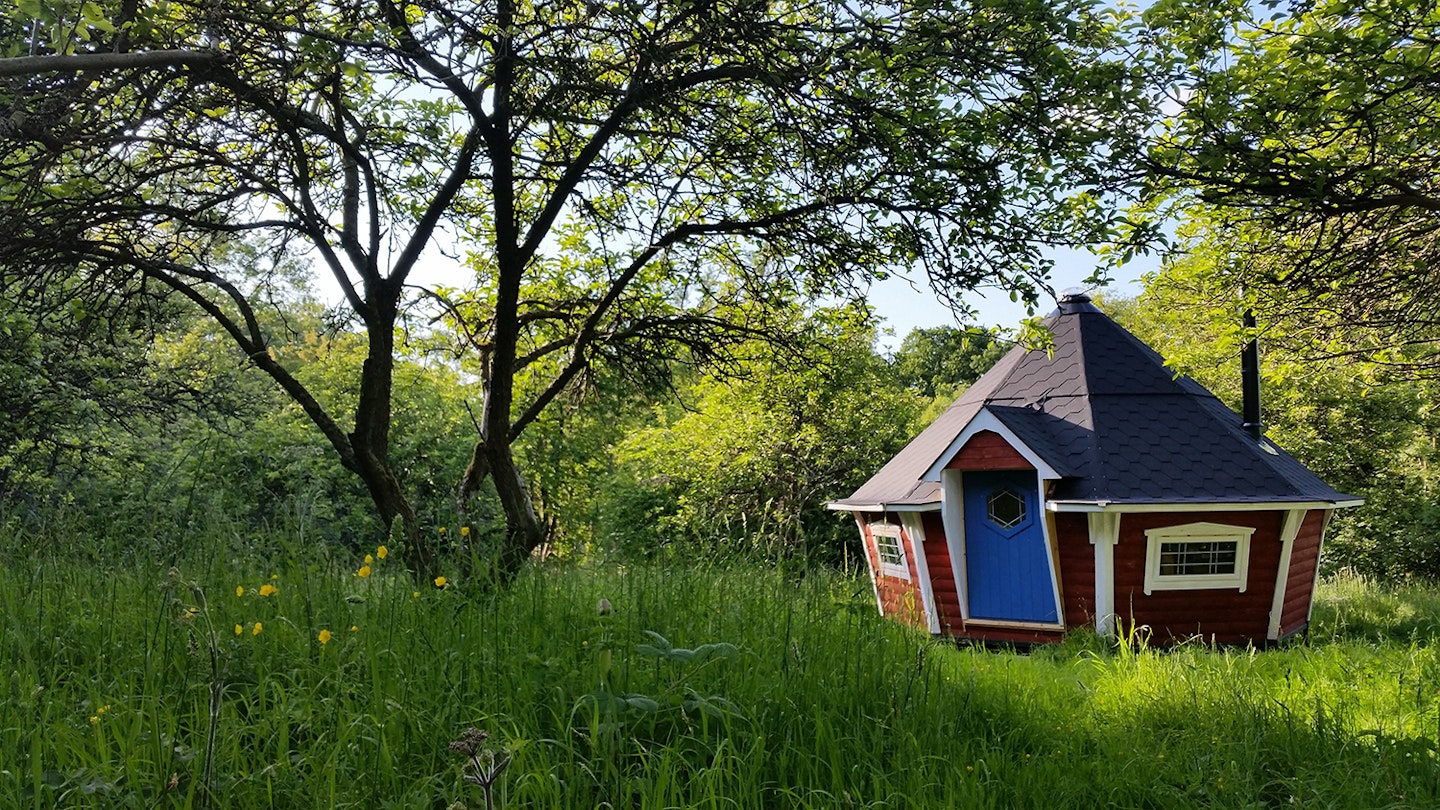 3 of 47
Closer weekend getaways
Lilla Stugan, Worcestshire, from £80 per night, sleeps 2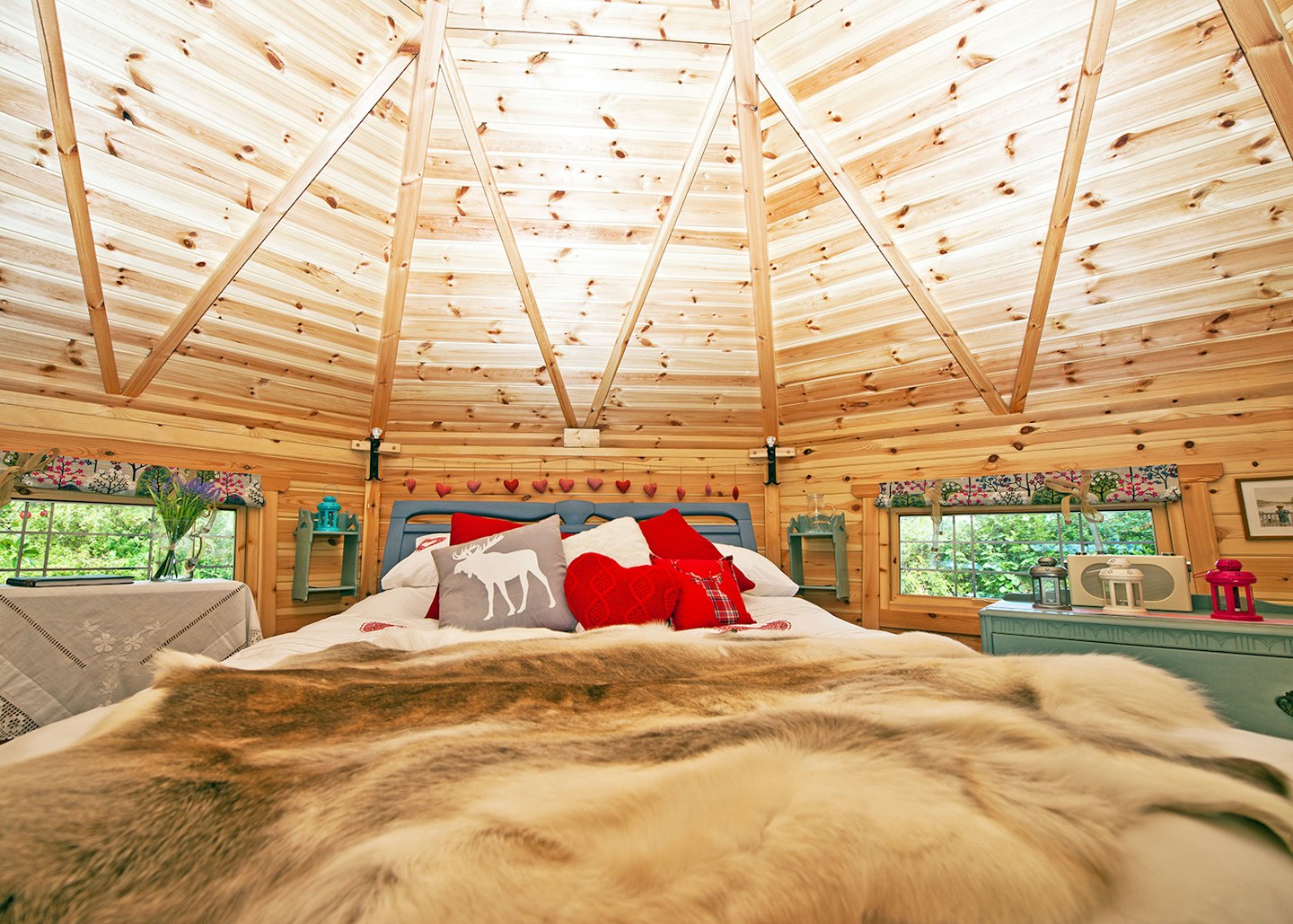 4 of 47
Closer weekend getaways
Lilla Stugan, Worcestshire, from £80 per night, sleeps 2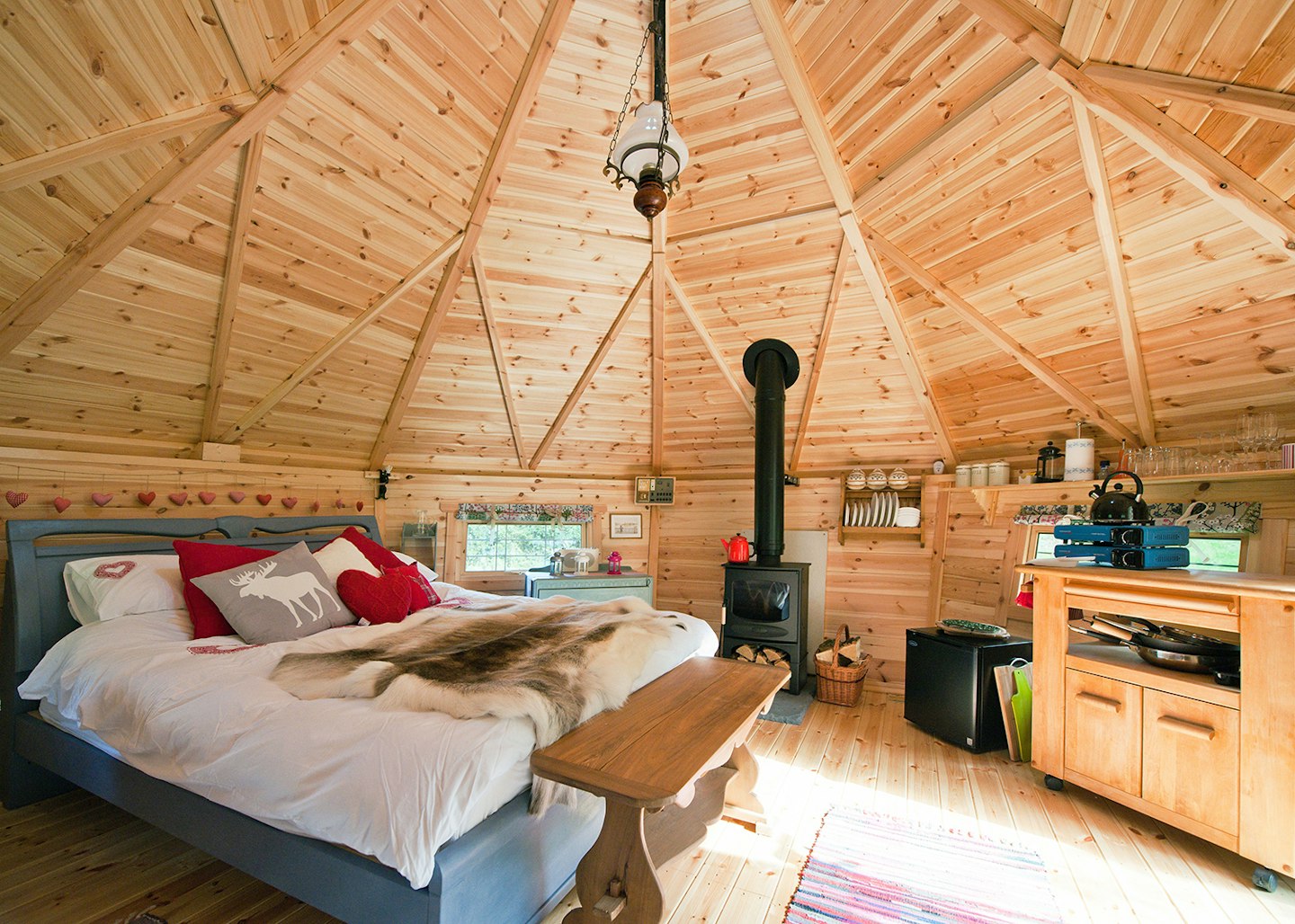 5 of 47
Closer weekend getaways
Lilla Stugan, Worcestshire, from £80 per night, sleeps 2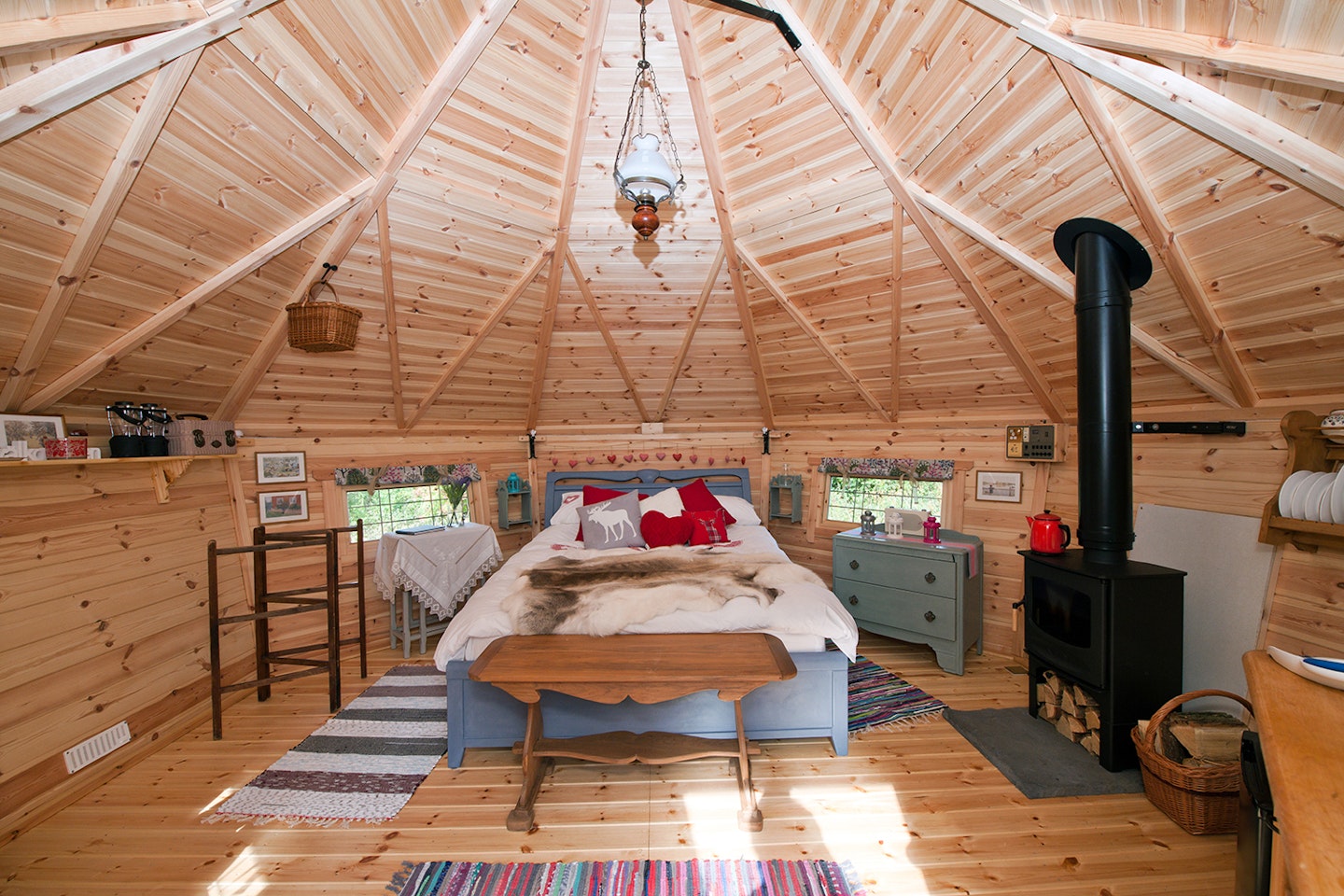 6 of 47
Closer weekend getaways
Lilla Stugan, Worcestshire, from £80 per night, sleeps 2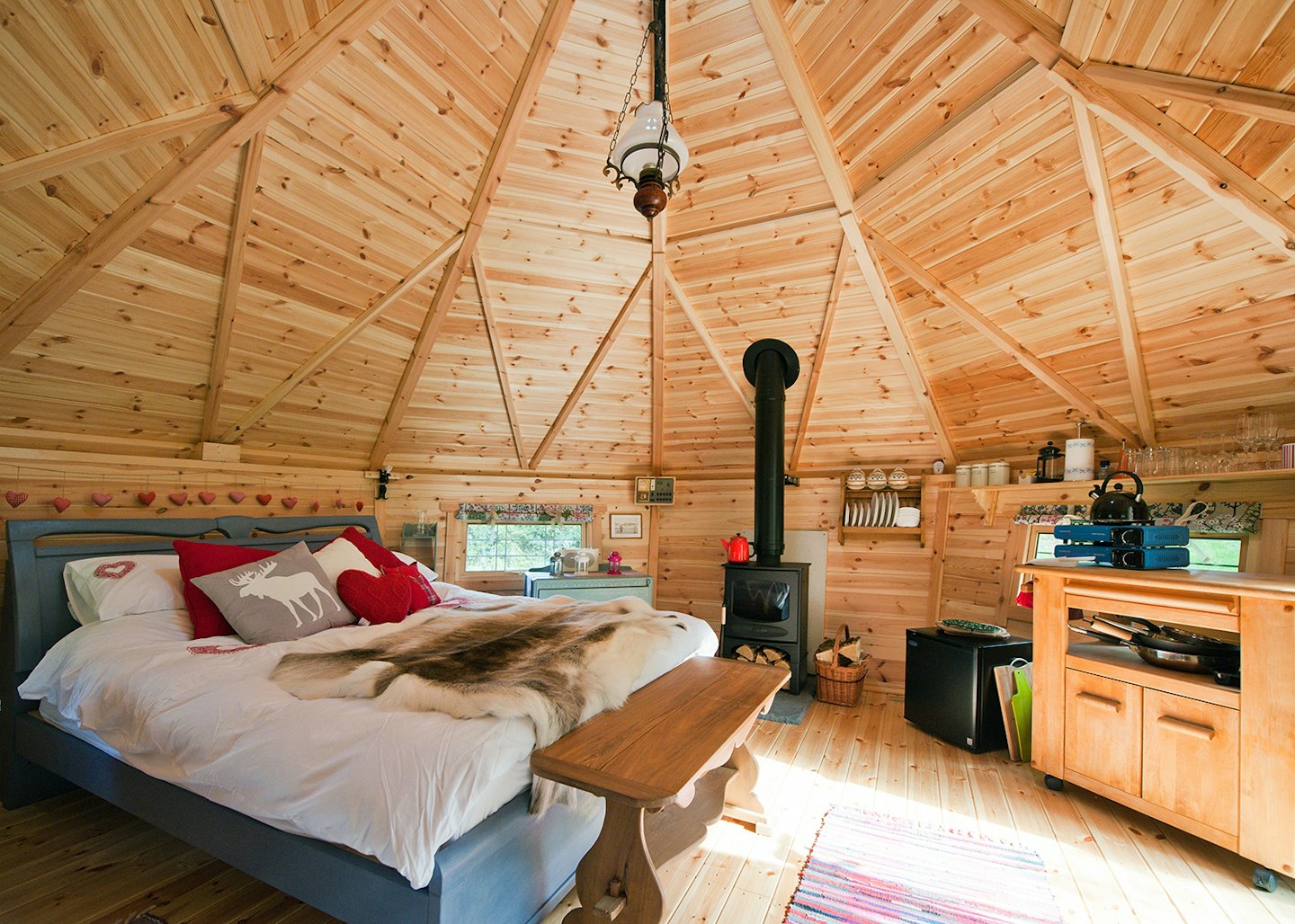 7 of 47
Closer weekend getaways
Lilla Stugan, Worcestshire, from £80 per night, sleeps 2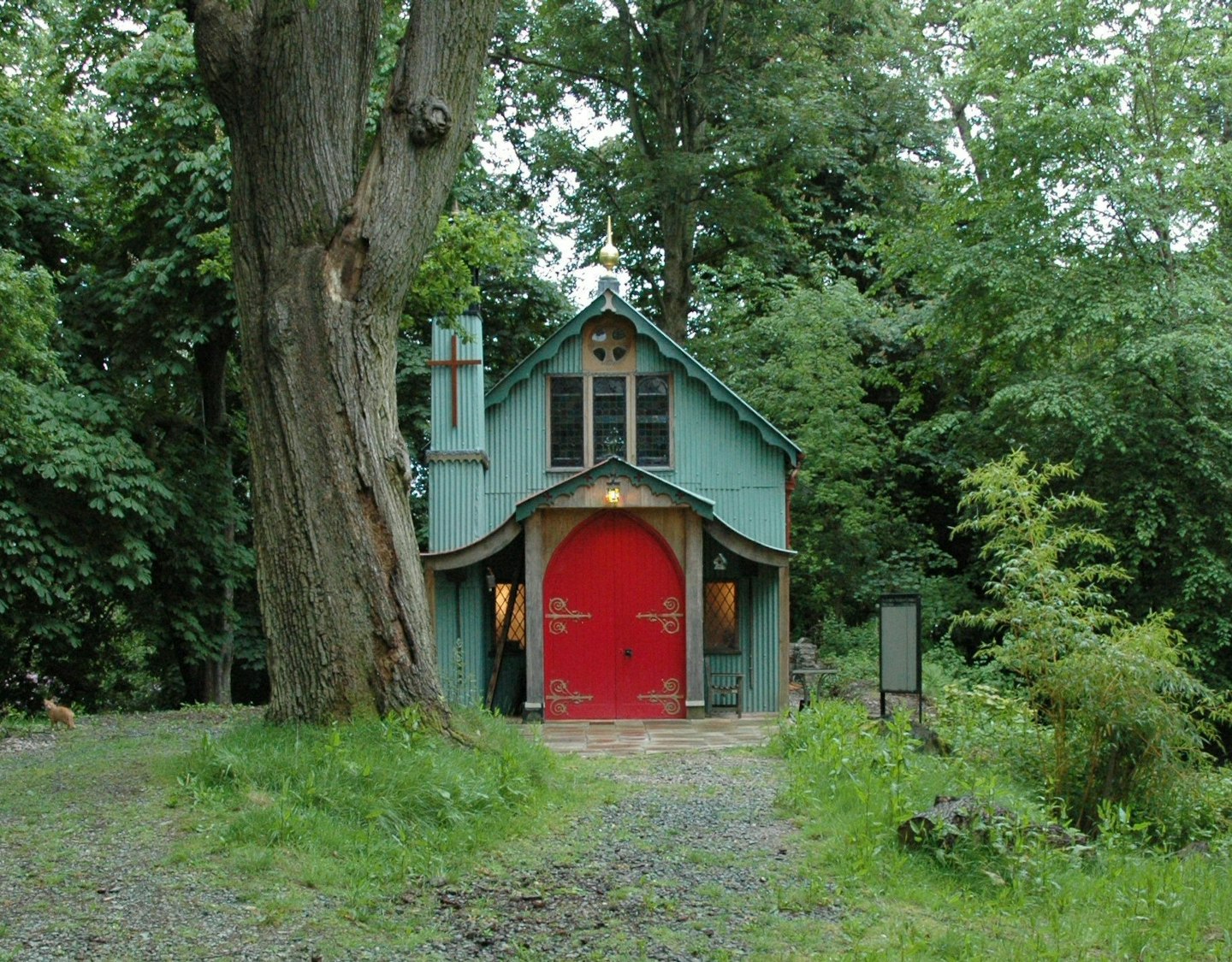 8 of 47
Closer weekend getaways
The Chapel, Shropshire, from £100 per night, sleeps 4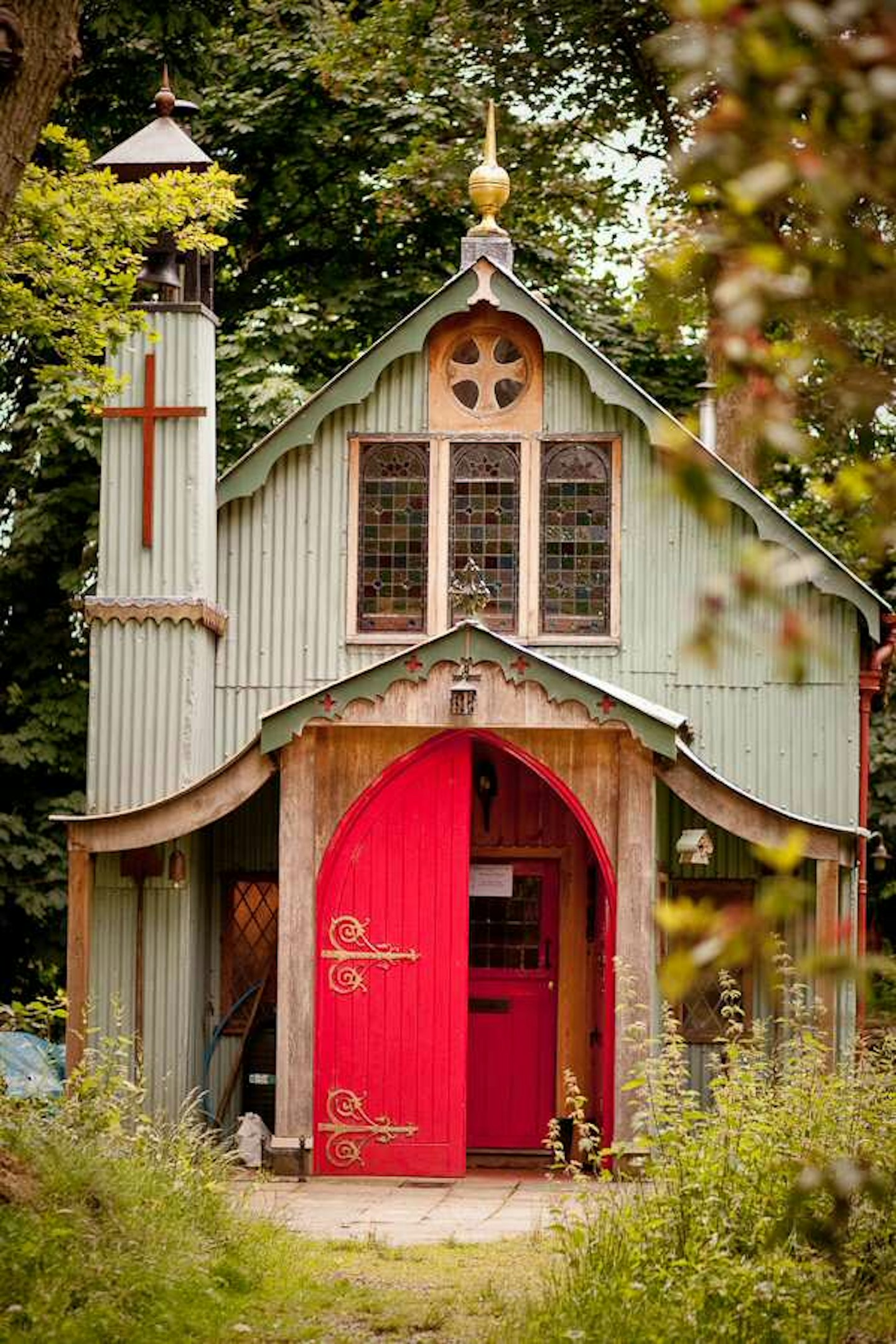 9 of 47
Closer weekend getaways
The Chapel, Shropshire, from £100 per night, sleeps 4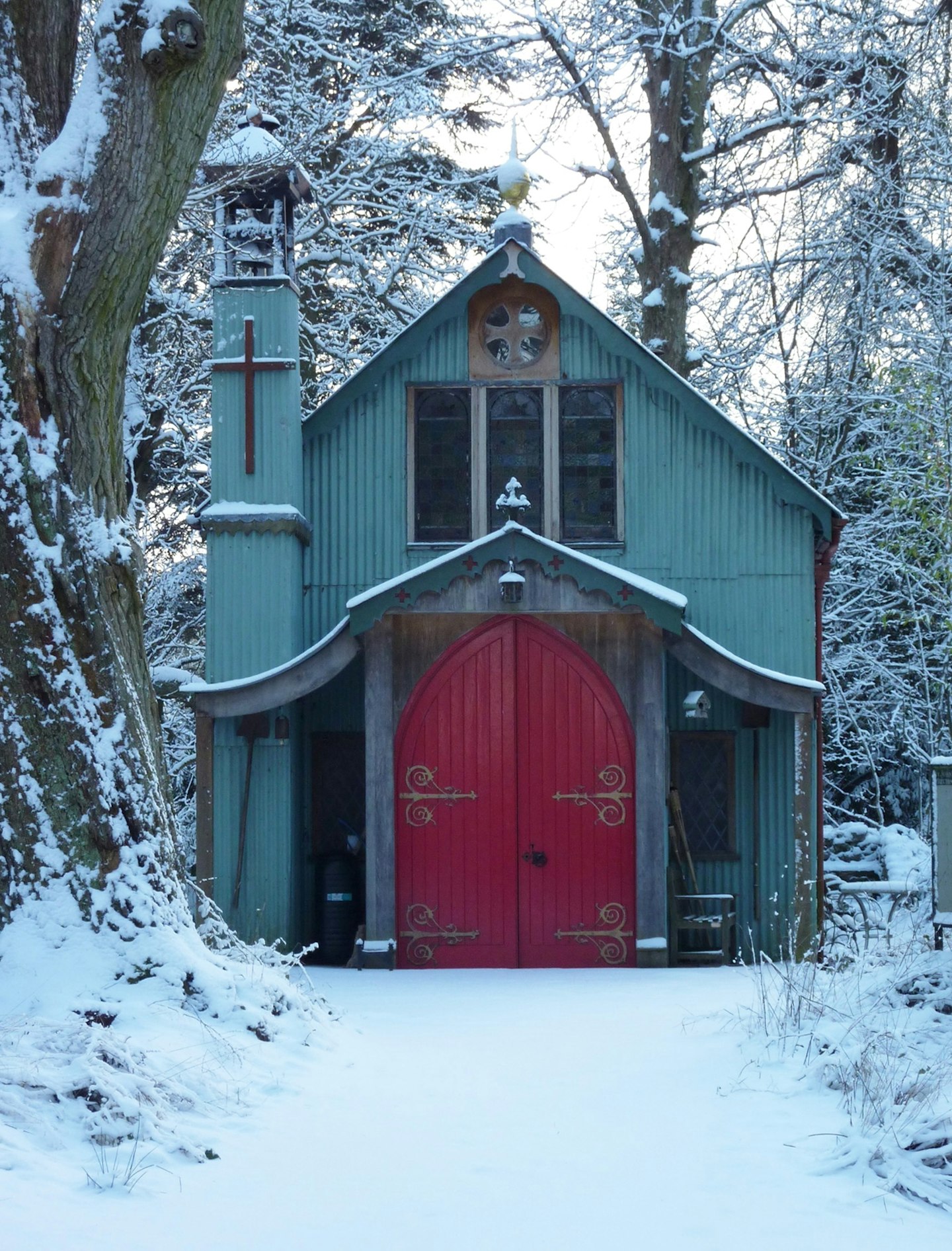 10 of 47
Closer weekend getaways
The Chapel, Shropshire, from £100 per night, sleeps 4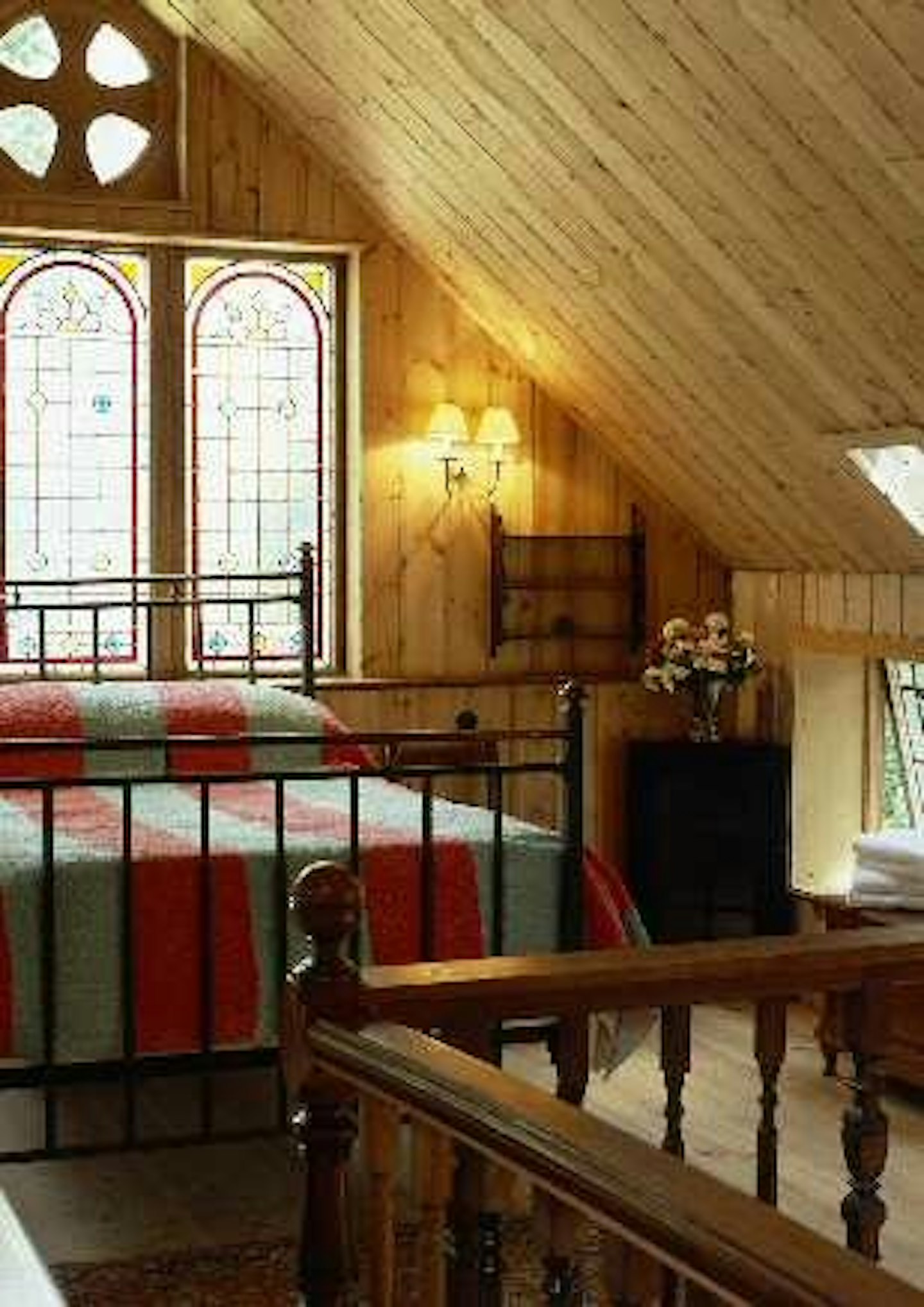 11 of 47
Closer weekend getaways
The Chapel, Shropshire, from £100 per night, sleeps 4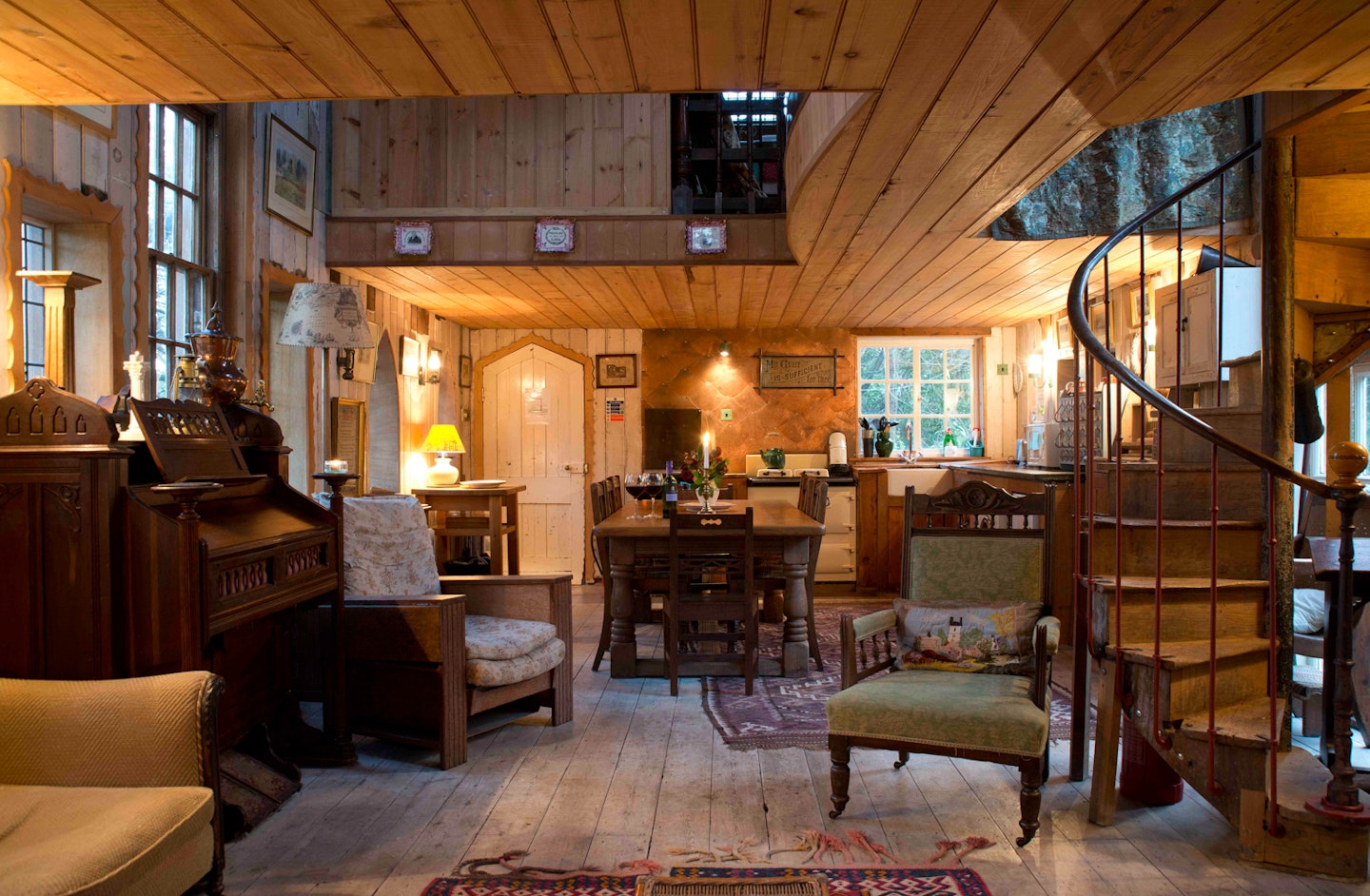 12 of 47
Closer weekend getaways
The Chapel, Shropshire, from £100 per night, sleeps 4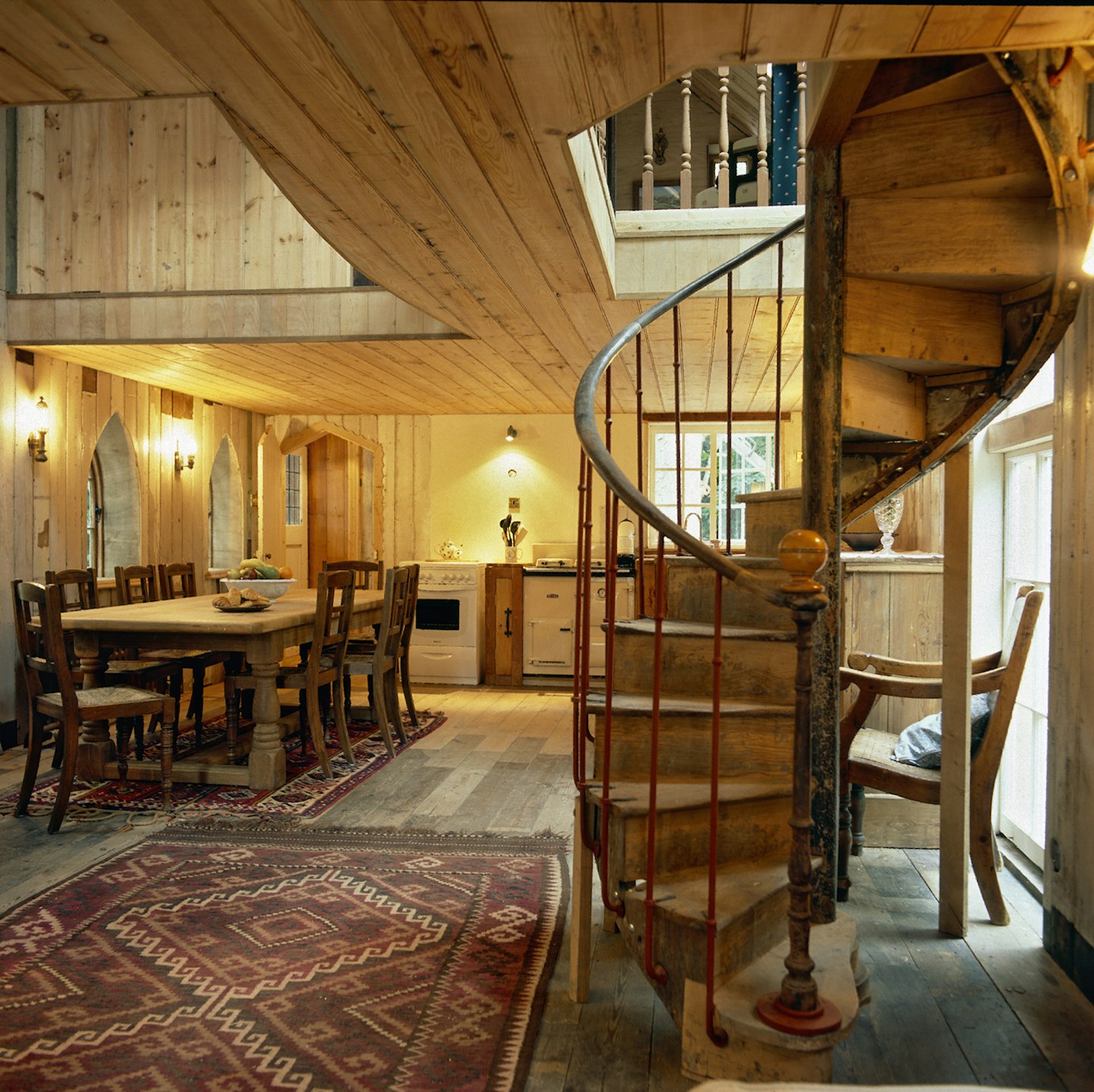 13 of 47
Closer weekend getaways
The Chapel, Shropshire, from £100 per night, sleeps 4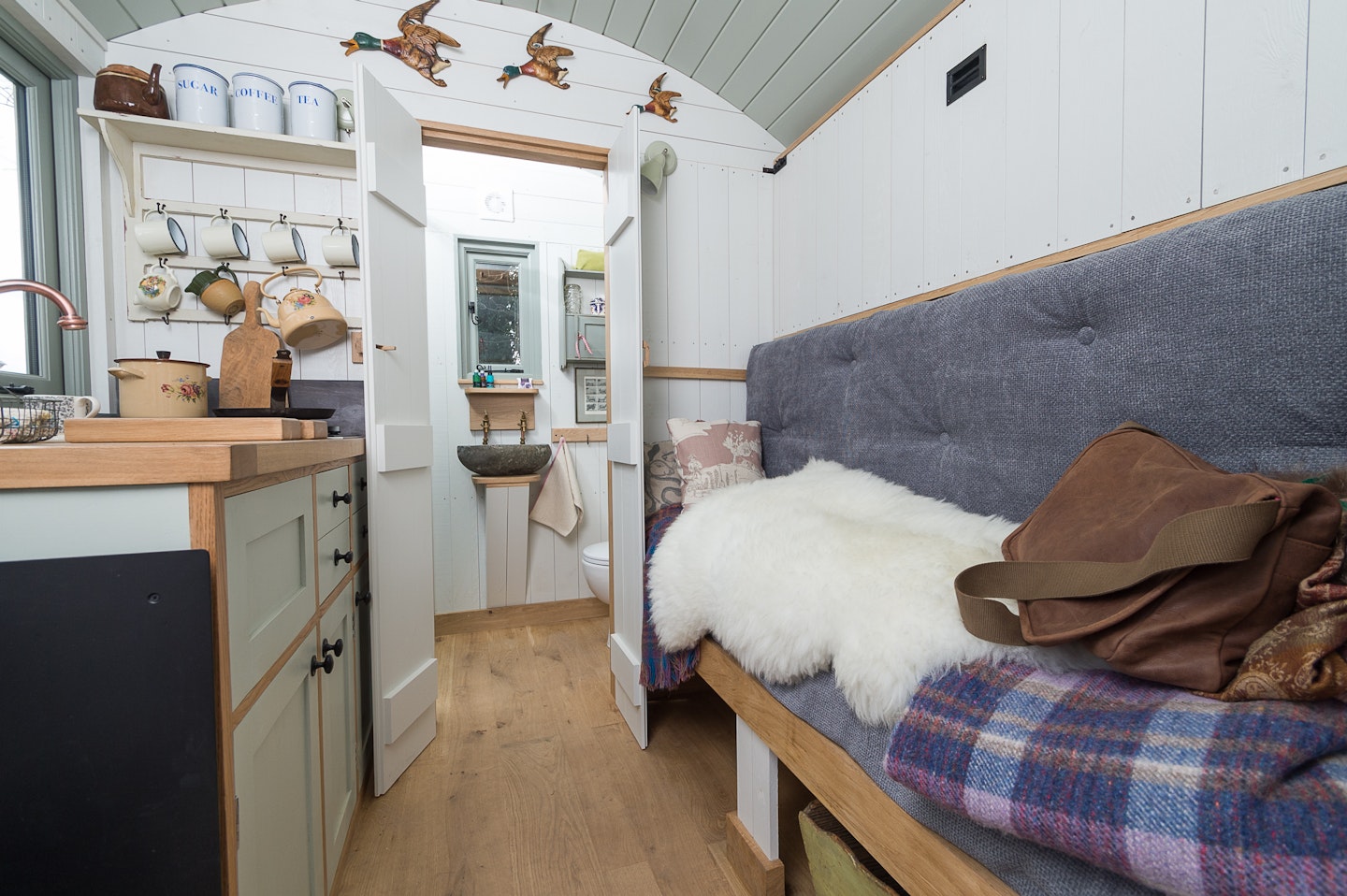 14 of 47
Closer weekend getaways
Dimpsey Shepherd's Hut, Somerset, from £125 per night, sleeps 2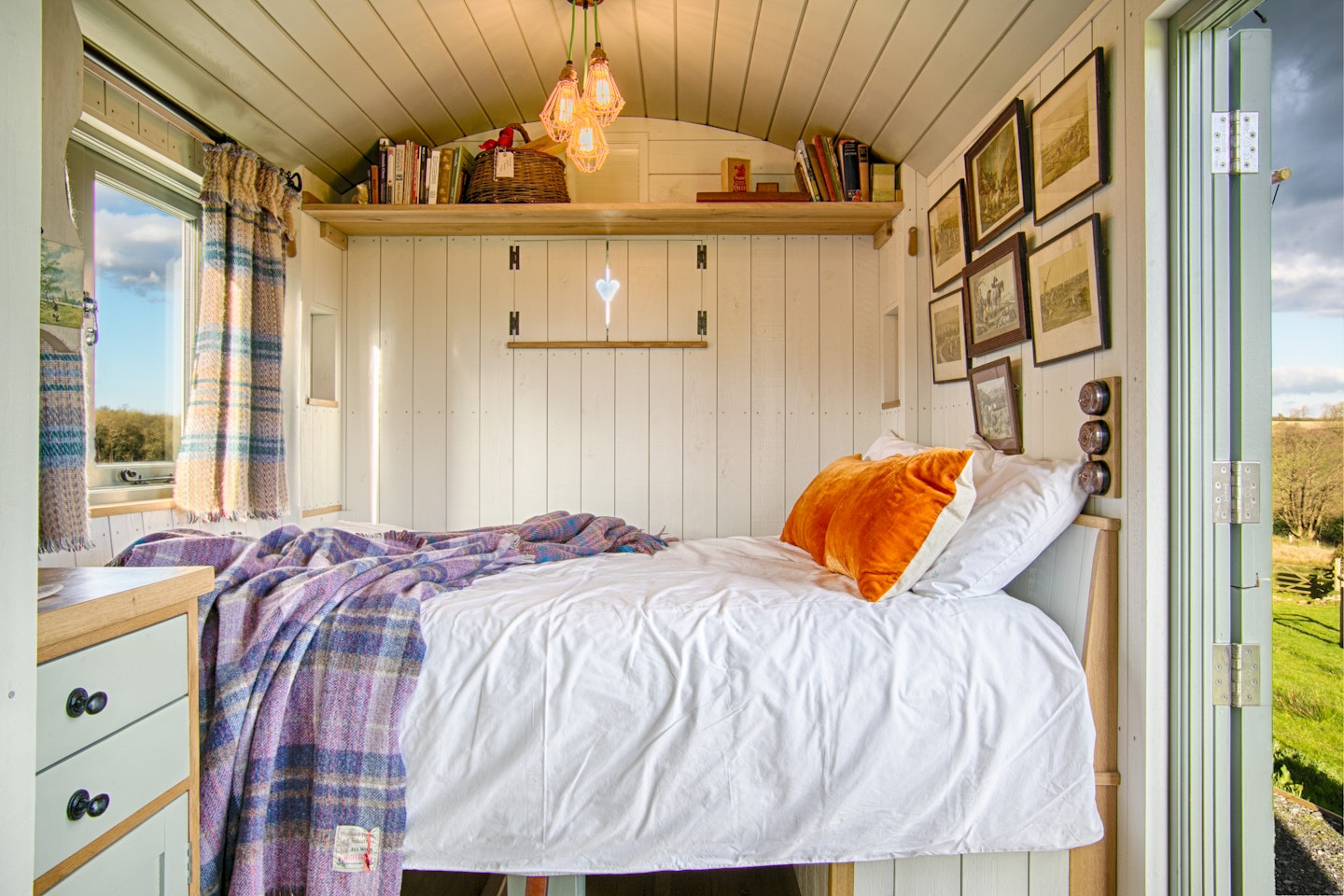 15 of 47
Closer weekend getaways
Dimpsey Shepherd's Hut, Somerset, from £125 per night, sleeps 2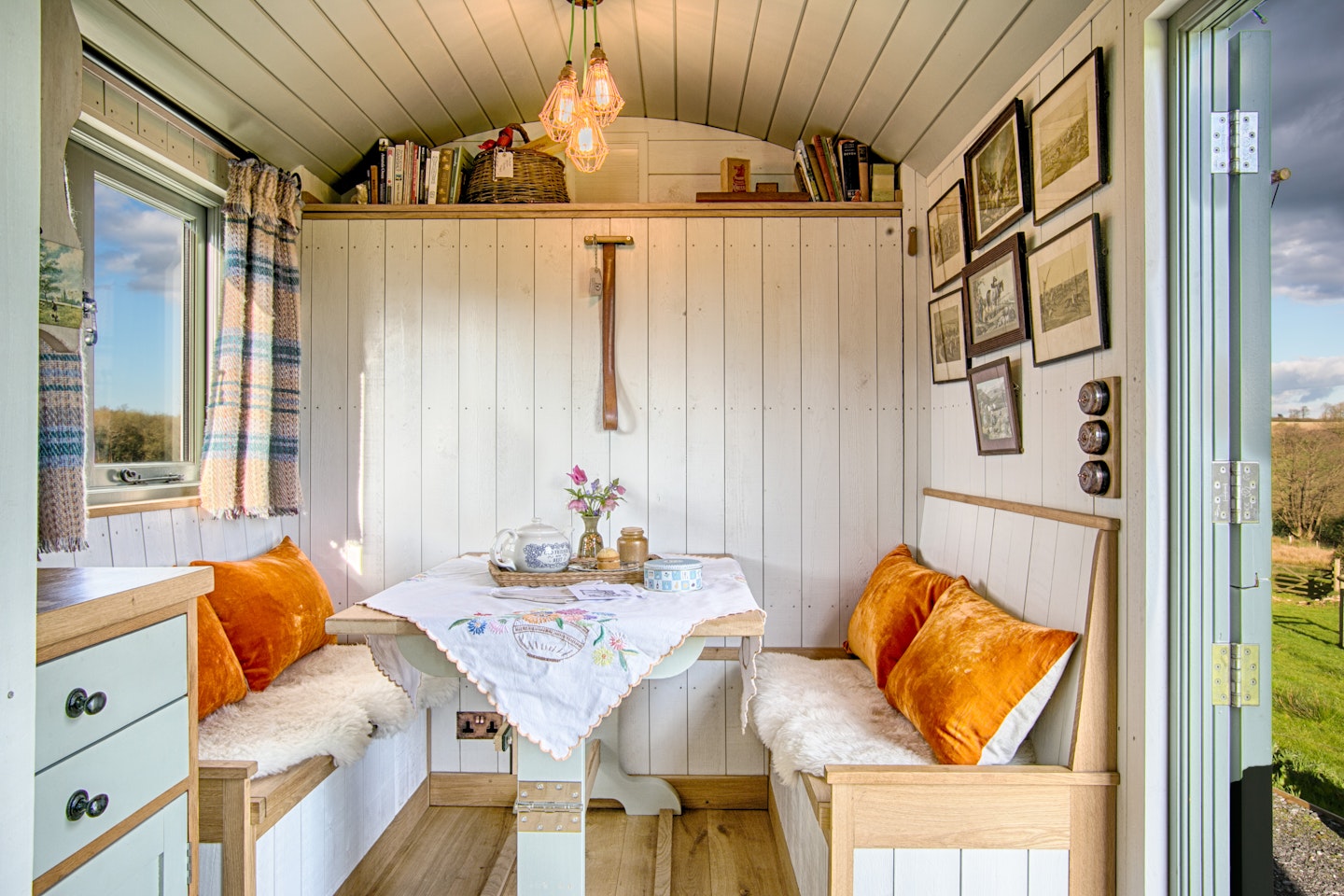 16 of 47
Closer weekend getaways
Dimpsey Shepherd's Hut, Somerset, from £125 per night, sleeps 2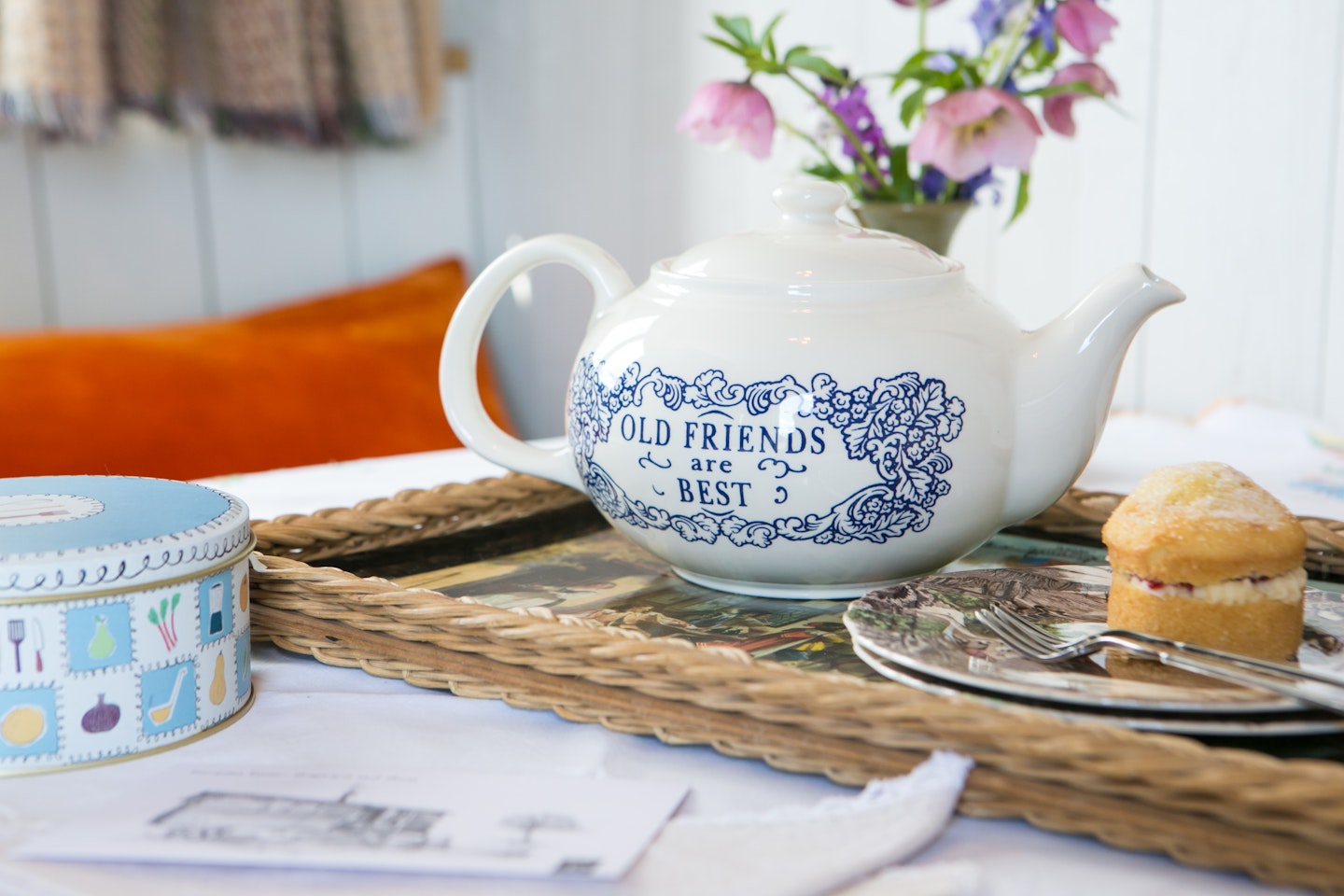 17 of 47
Closer weekend getaways
Dimpsey Shepherd's Hut, Somerset, from £125 per night, sleeps 2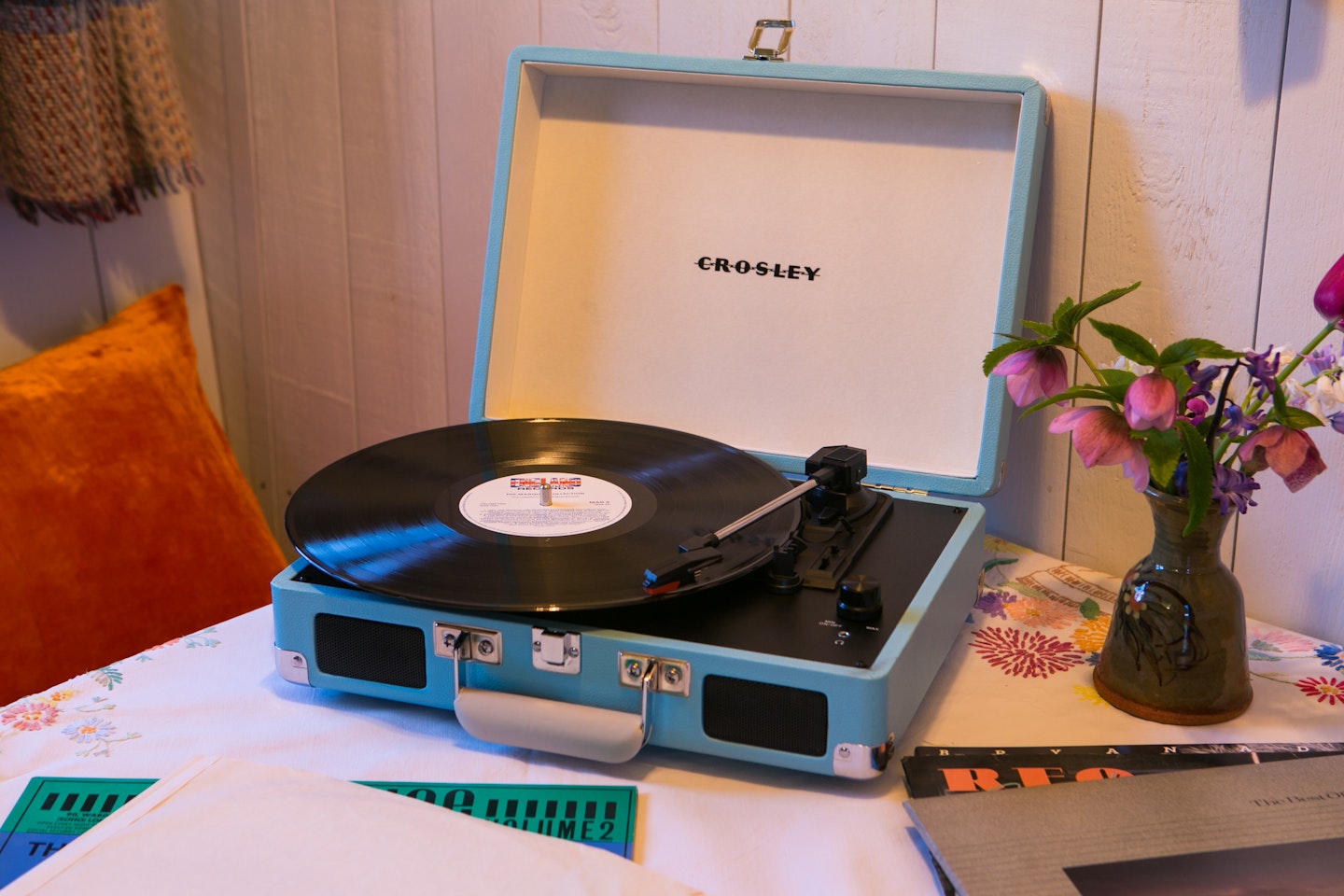 18 of 47
Closer weekend getaways
Dimpsey Shepherd's Hut, Somerset, from £125 per night, sleeps 2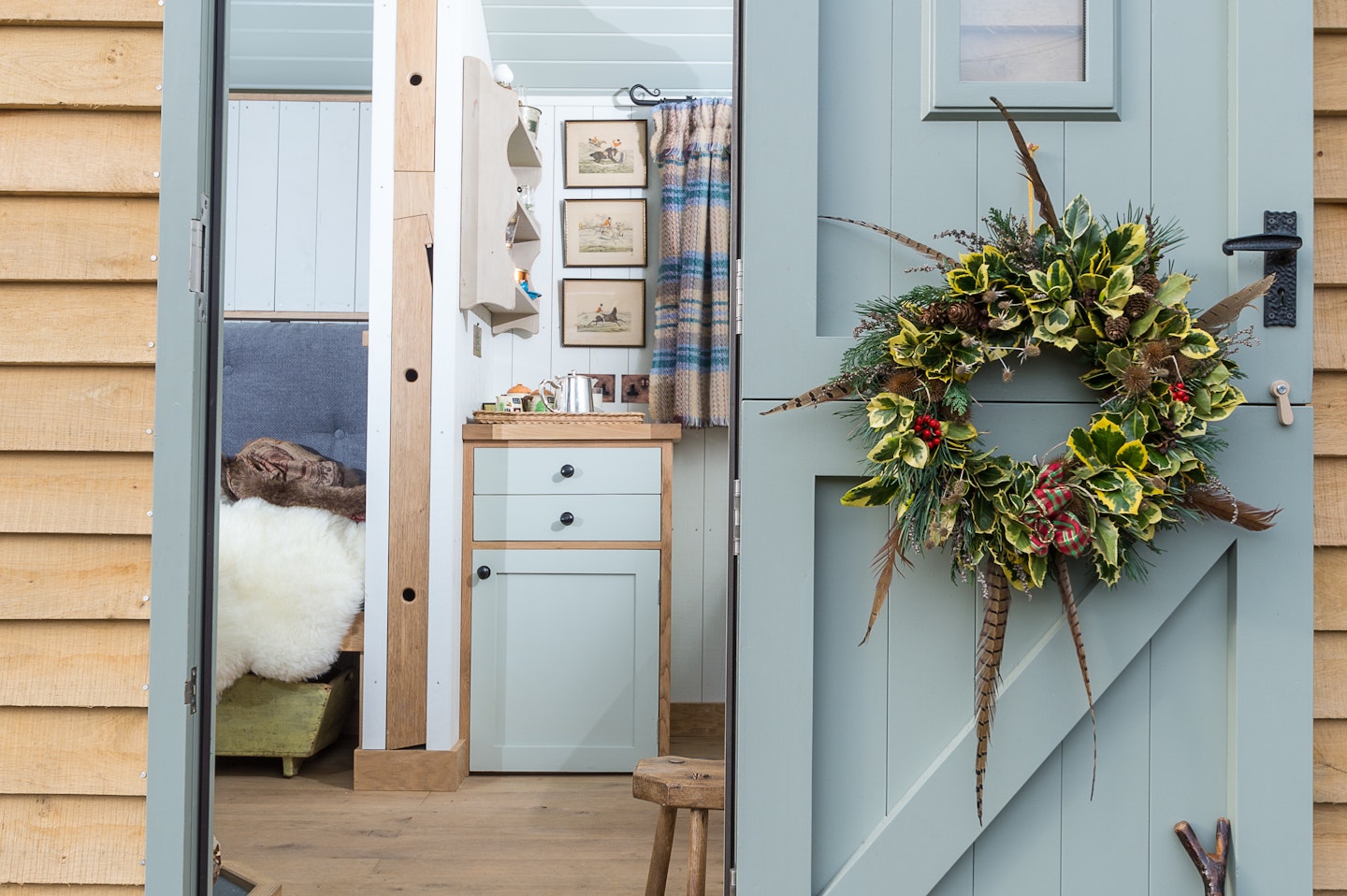 19 of 47
Closer weekend getaways
Dimpsey Shepherd's Hut, Somerset, from £125 per night, sleeps 2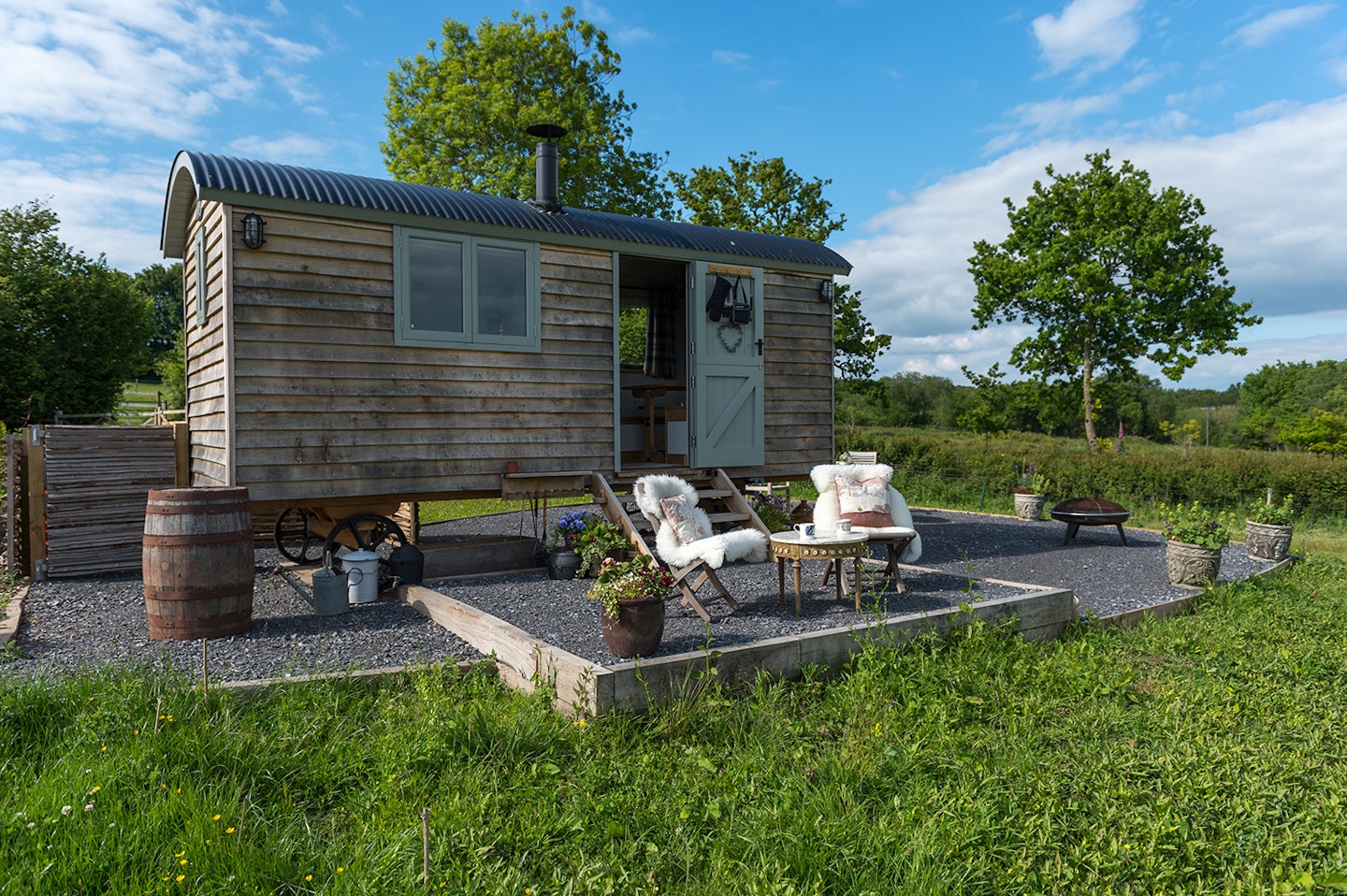 20 of 47
Closer weekend getaways
Dimpsey Shepherd's Hut, Somerset, from £125 per night, sleeps 2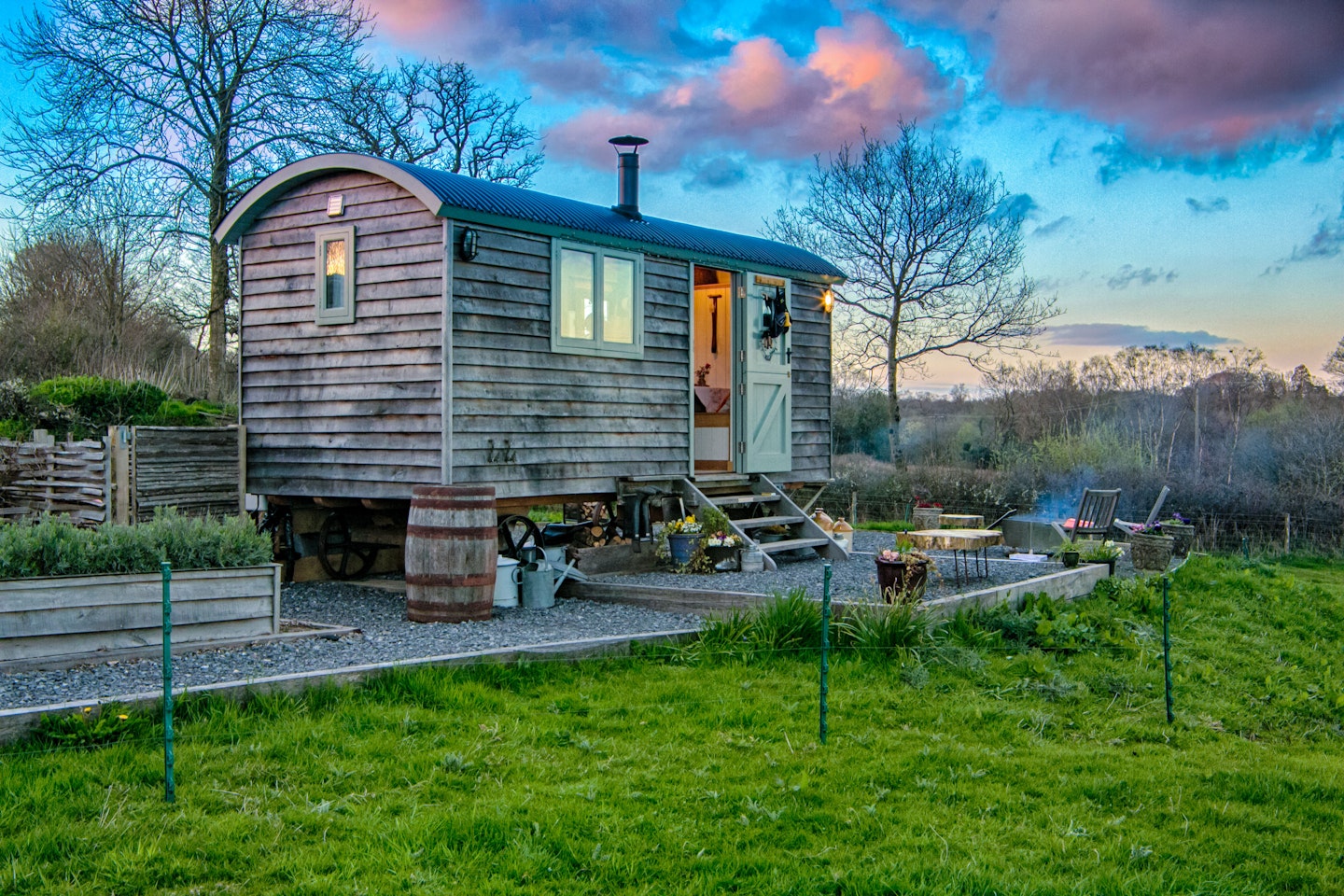 21 of 47
Closer weekend getaways
Dimpsey Shepherd's Hut, Somerset, from £125 per night, sleeps 2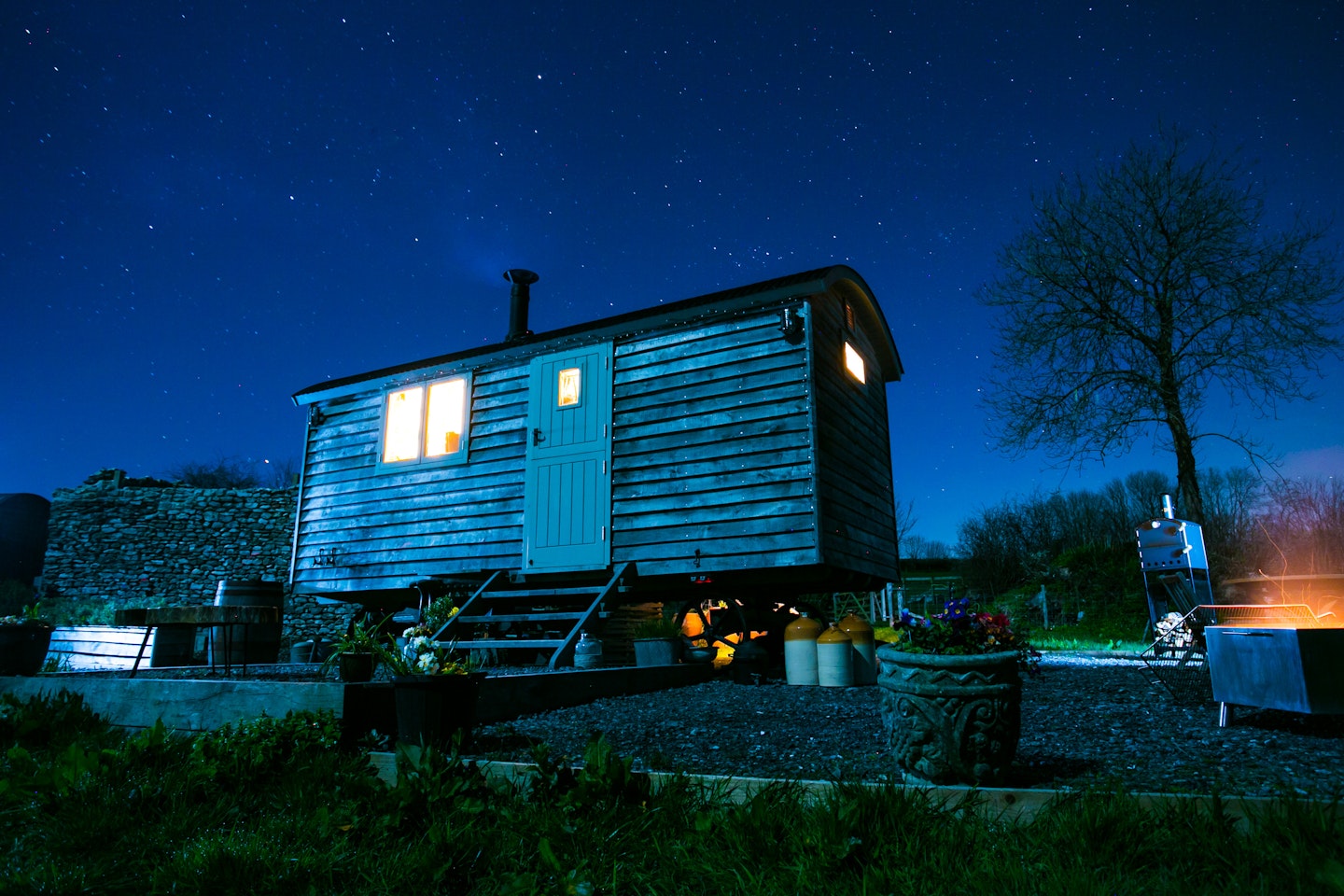 22 of 47
Closer weekend getaways
Dimpsey Shepherd's Hut, Somerset, from £125 per night, sleeps 2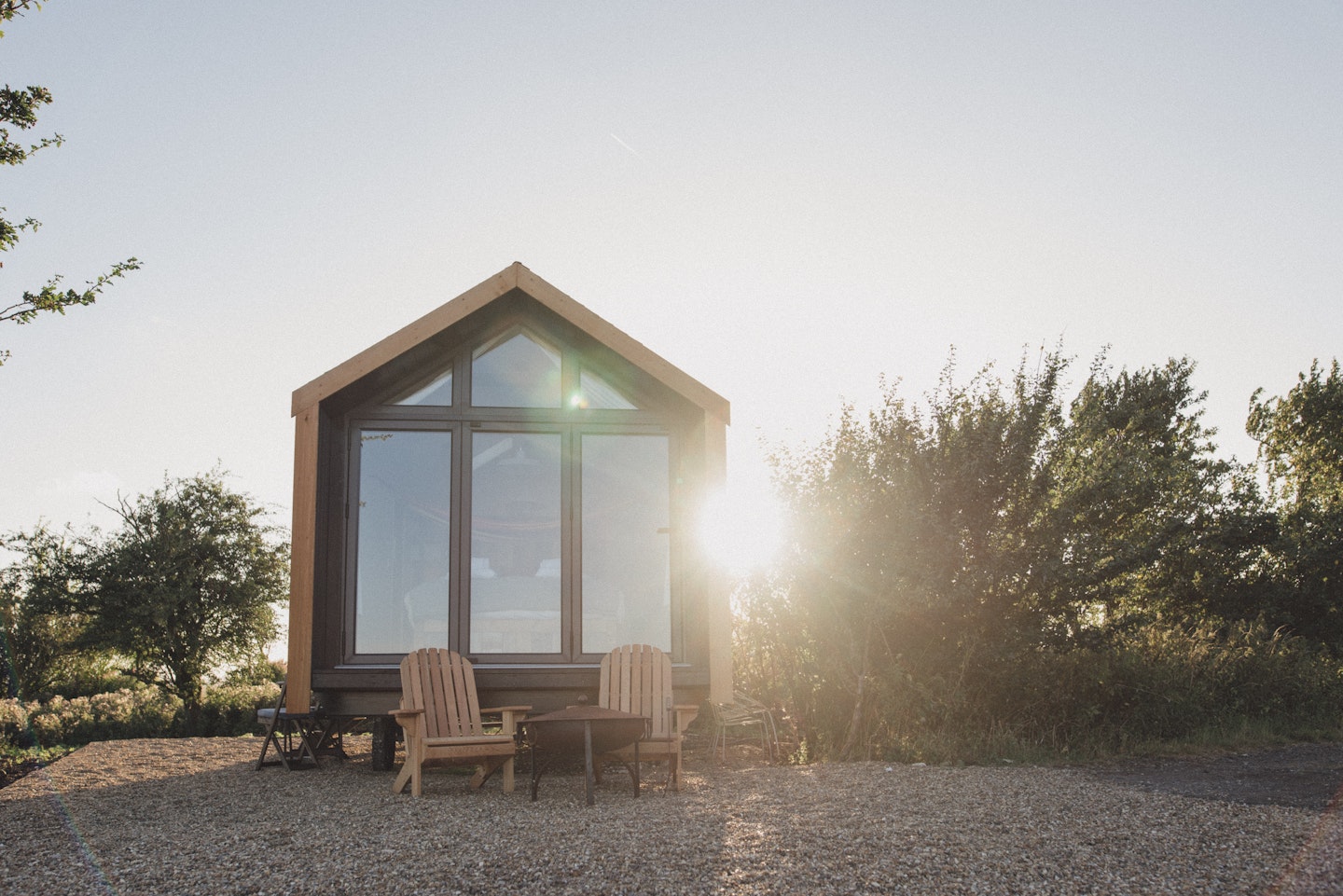 23 of 47
Closer weekend getaways
The Saltbox, Kent, from £115 per night, sleeps 2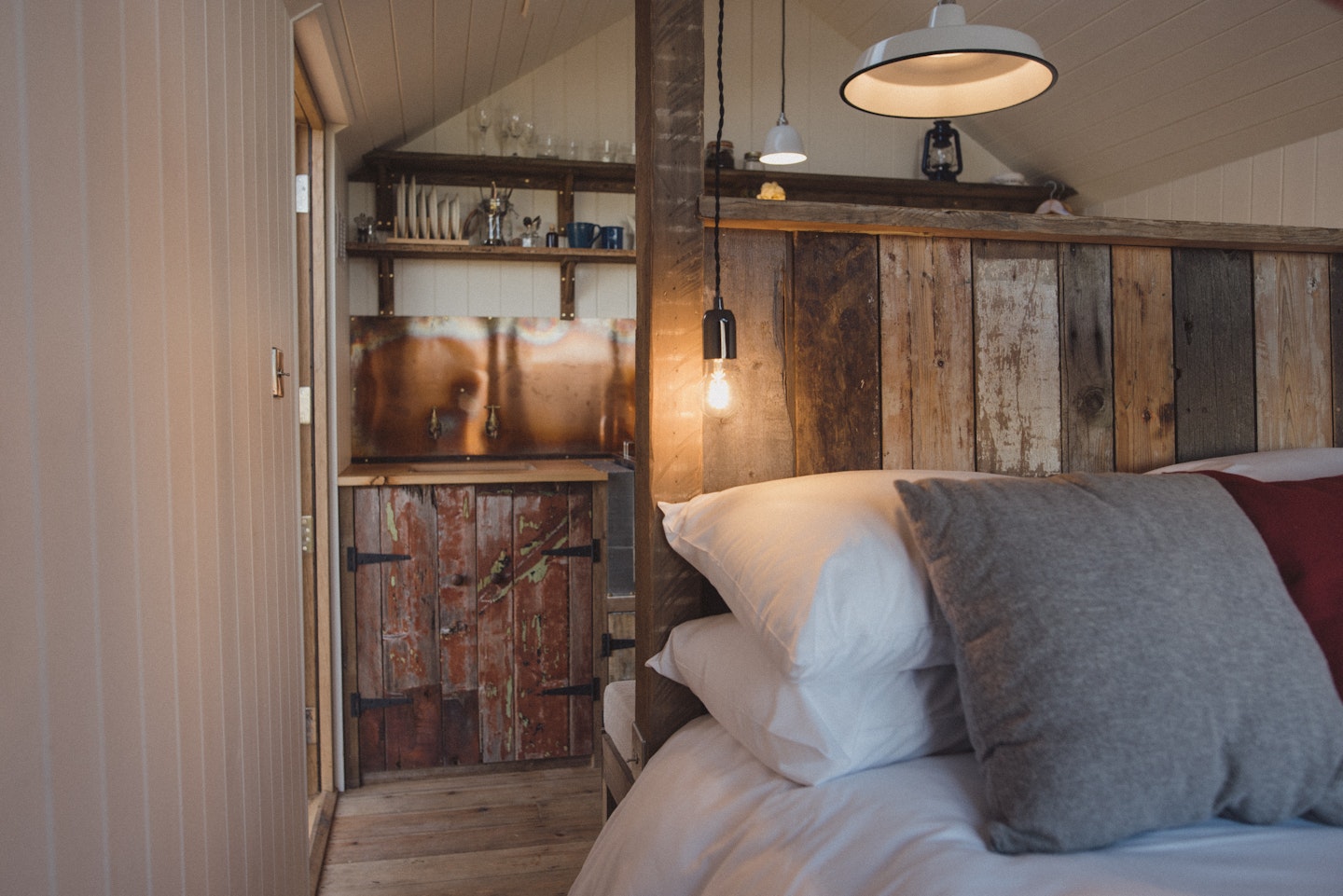 24 of 47
Closer weekend getaways
The Saltbox, Kent, from £115 per night, sleeps 2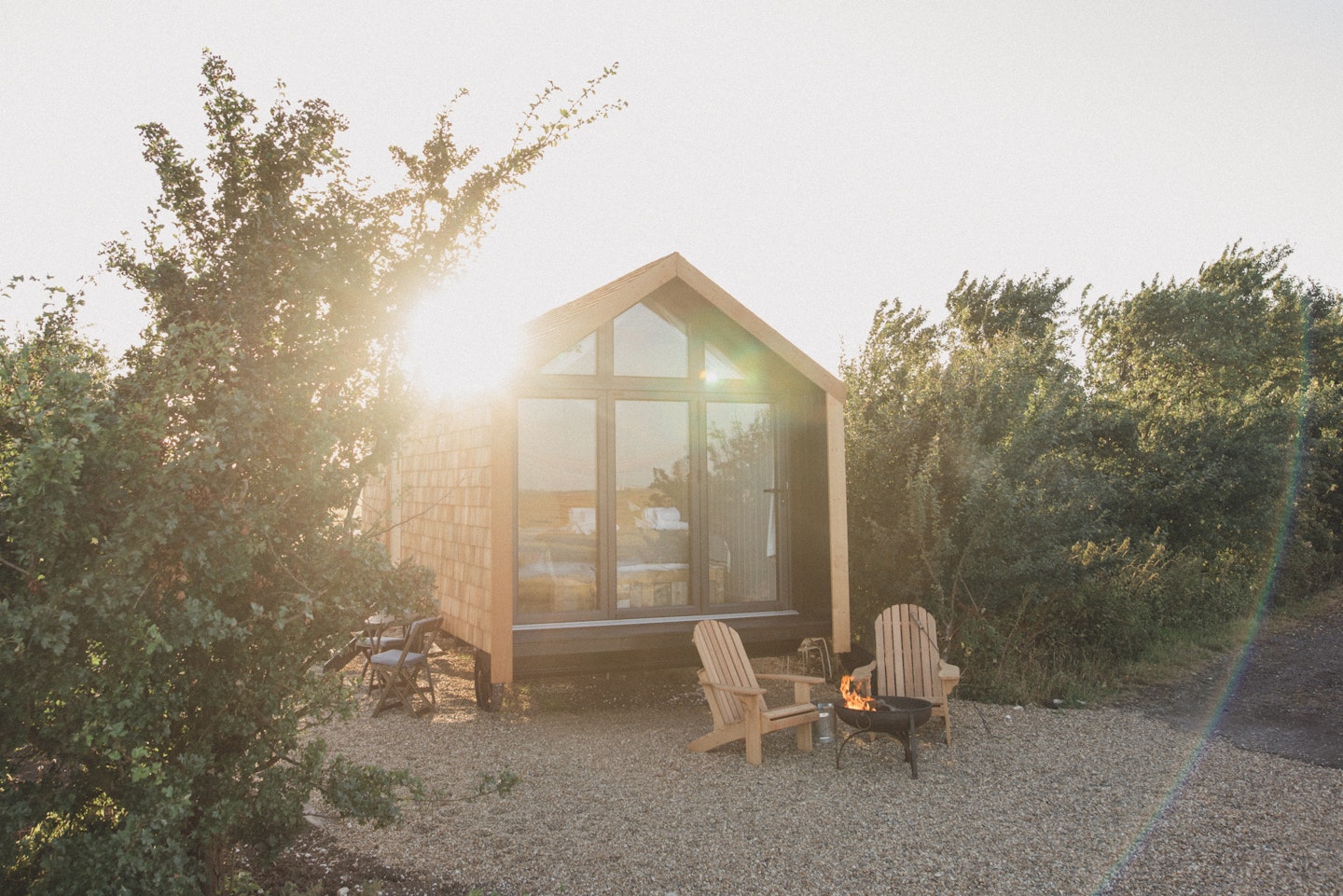 25 of 47
Closer weekend getaways
The Saltbox, Kent, from £115 per night, sleeps 2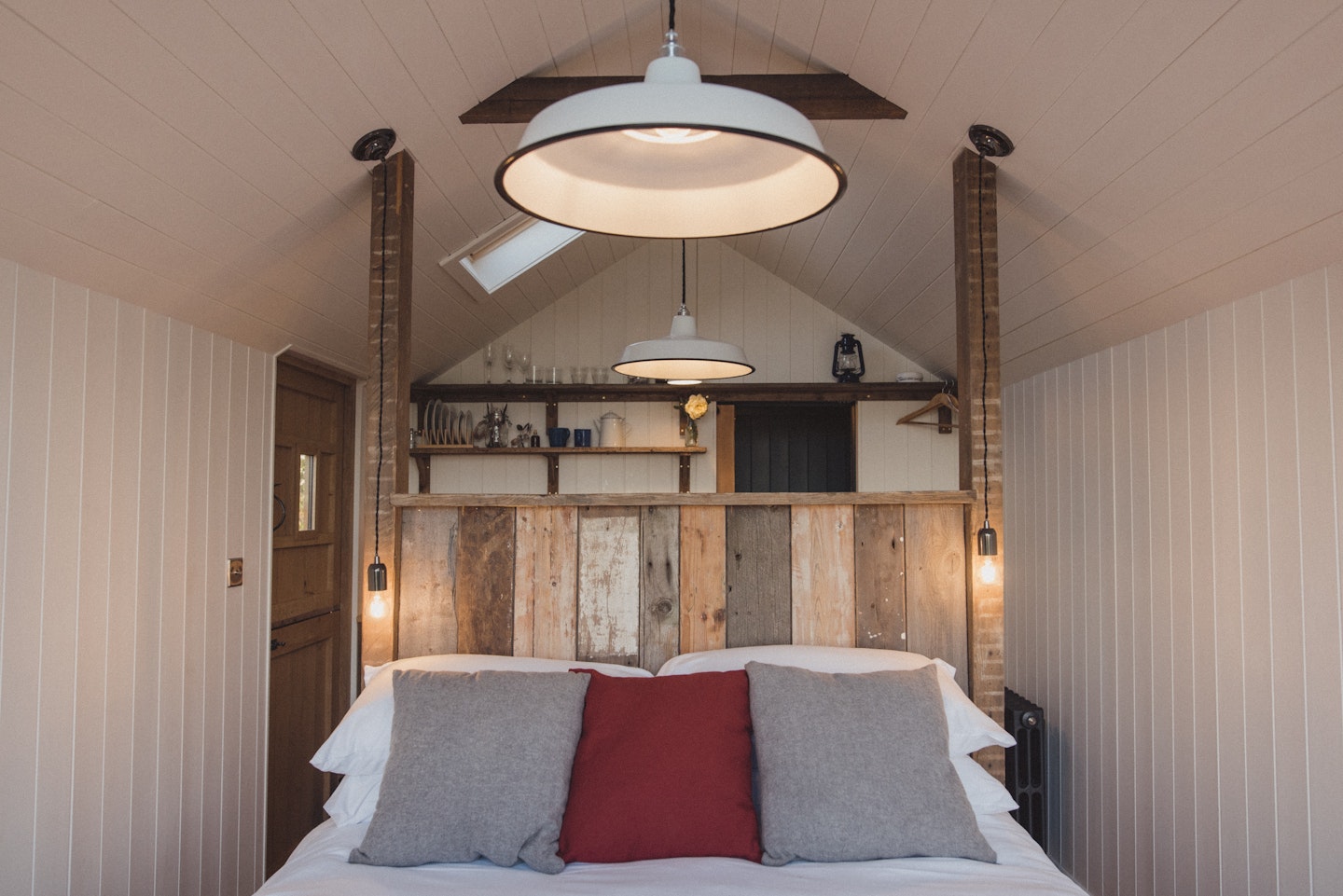 26 of 47
Closer weekend getaways
The Saltbox, Kent, from £115 per night, sleeps 2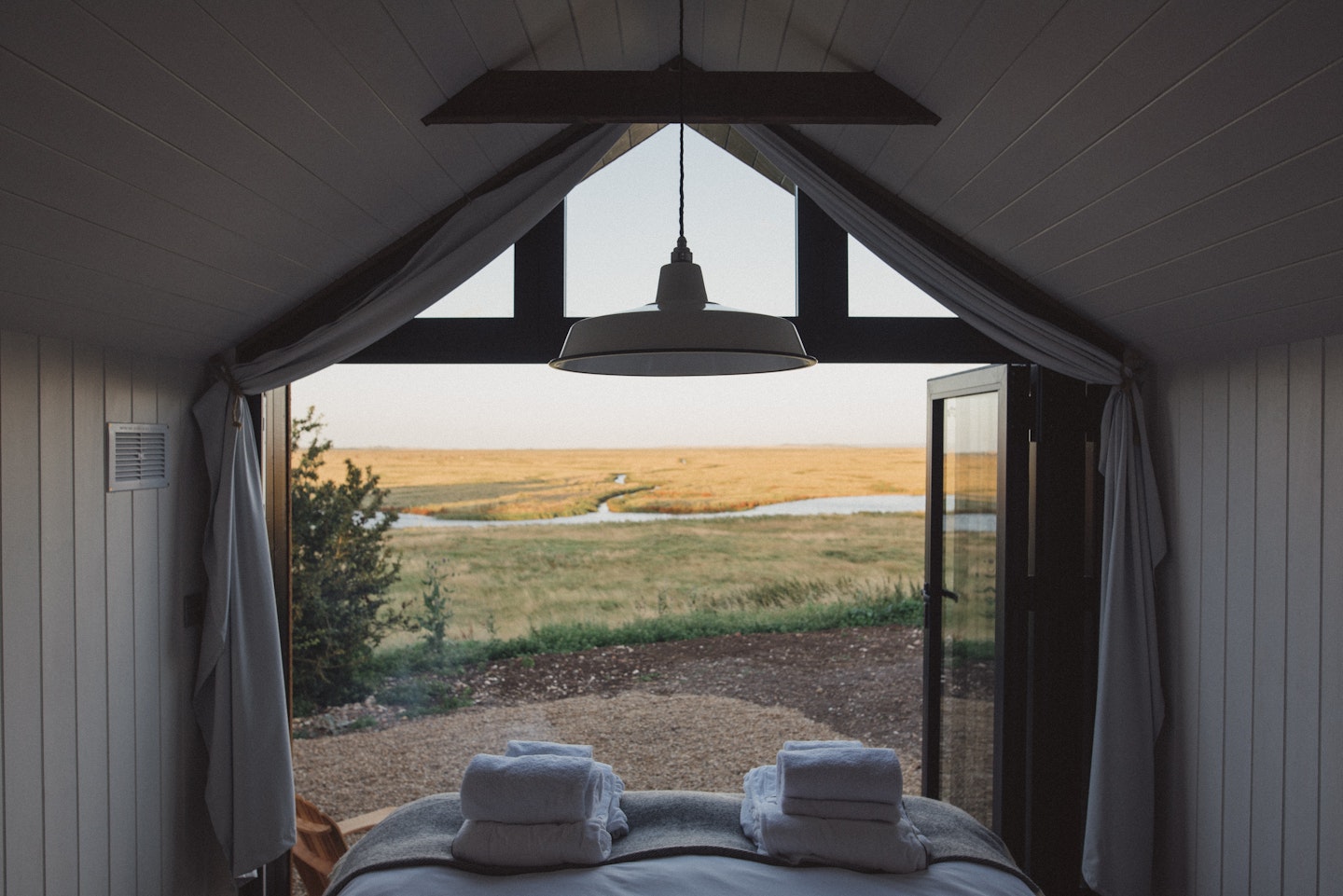 27 of 47
Closer weekend getaways
The Saltbox, Kent, from £115 per night, sleeps 2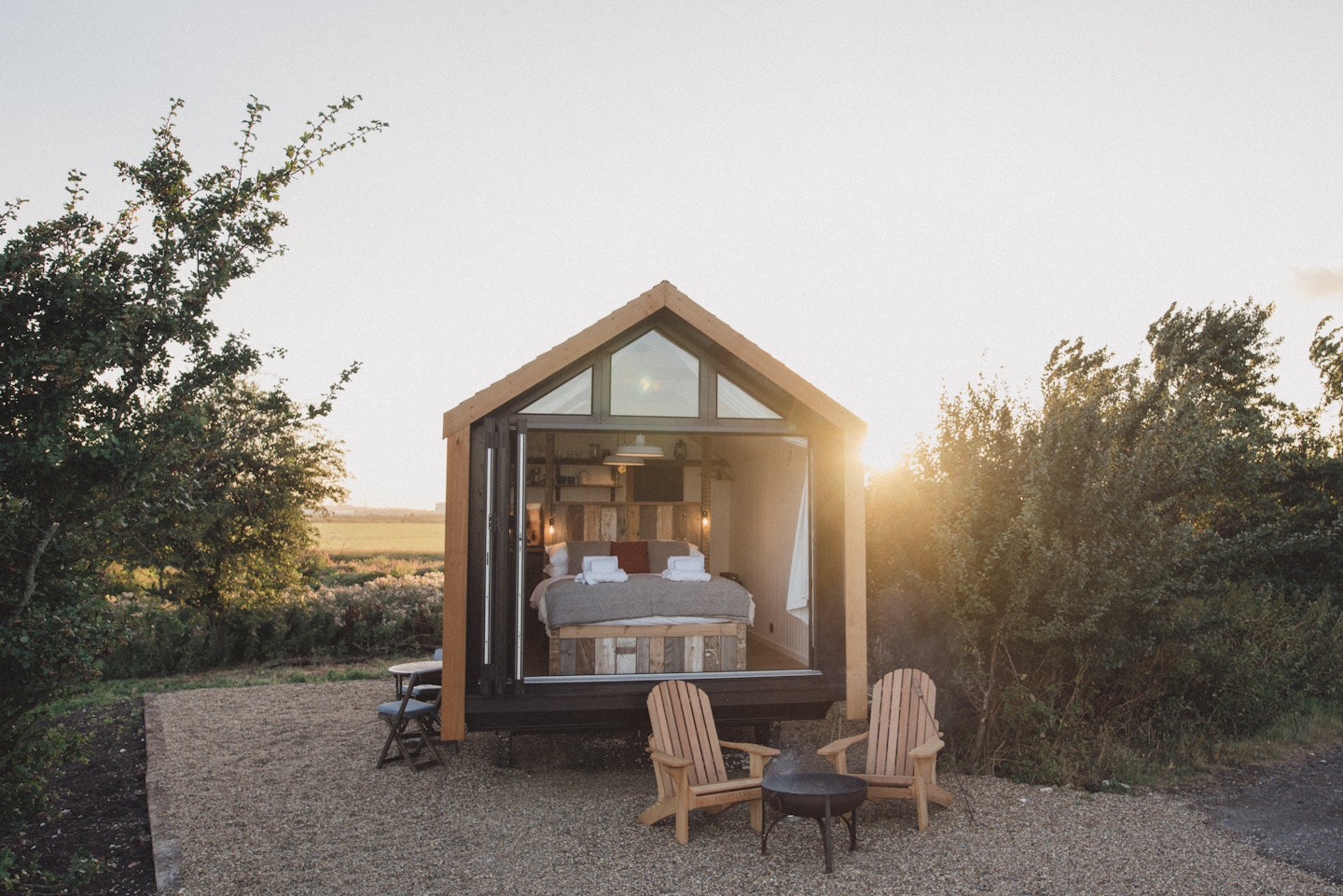 28 of 47
Closer weekend getaways
The Saltbox, Kent, from £115 per night, sleeps 2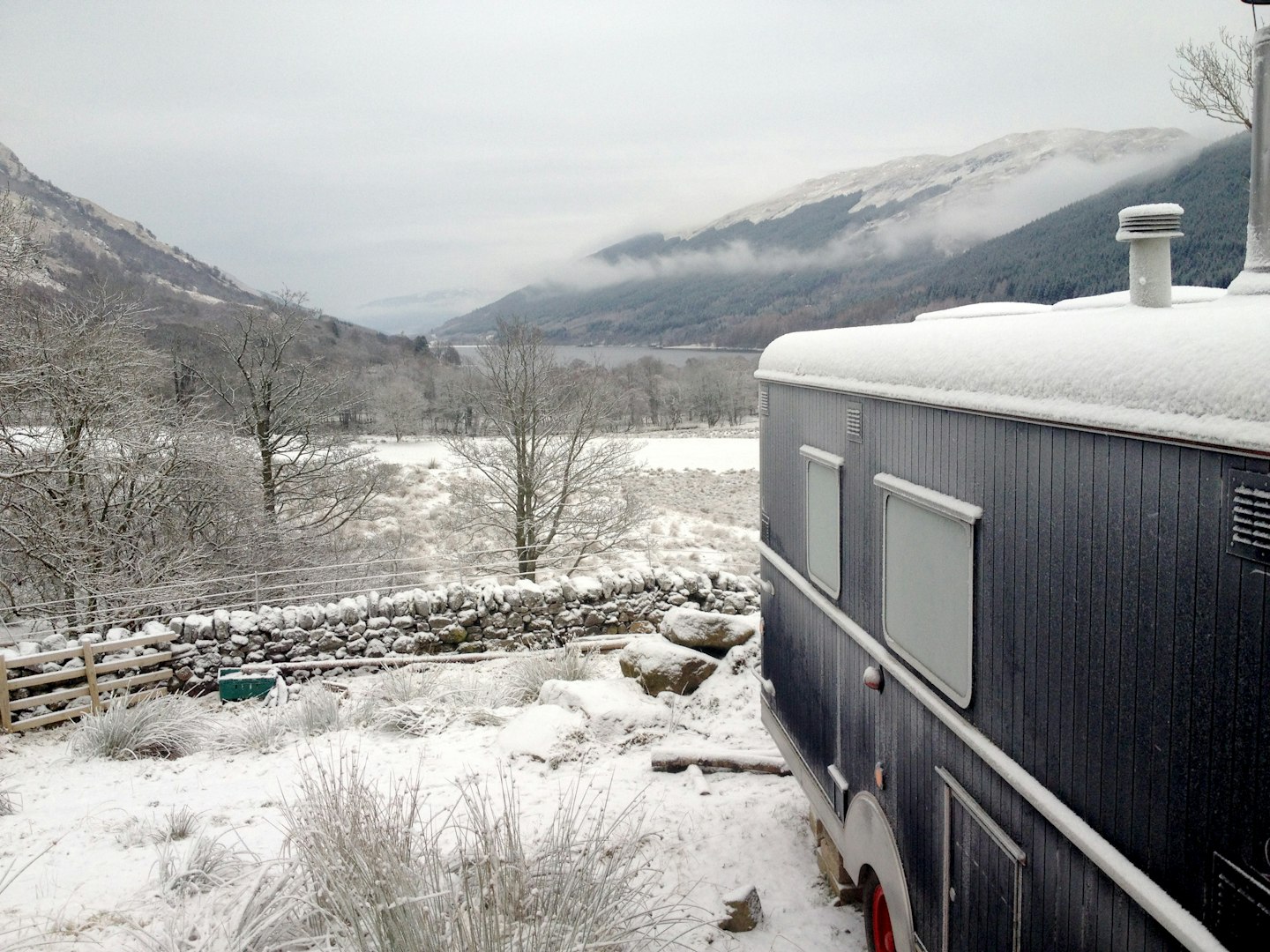 29 of 47
Closer weekend getaways
Pilot Panther, Perthshire, from £125 per night, sleeps 4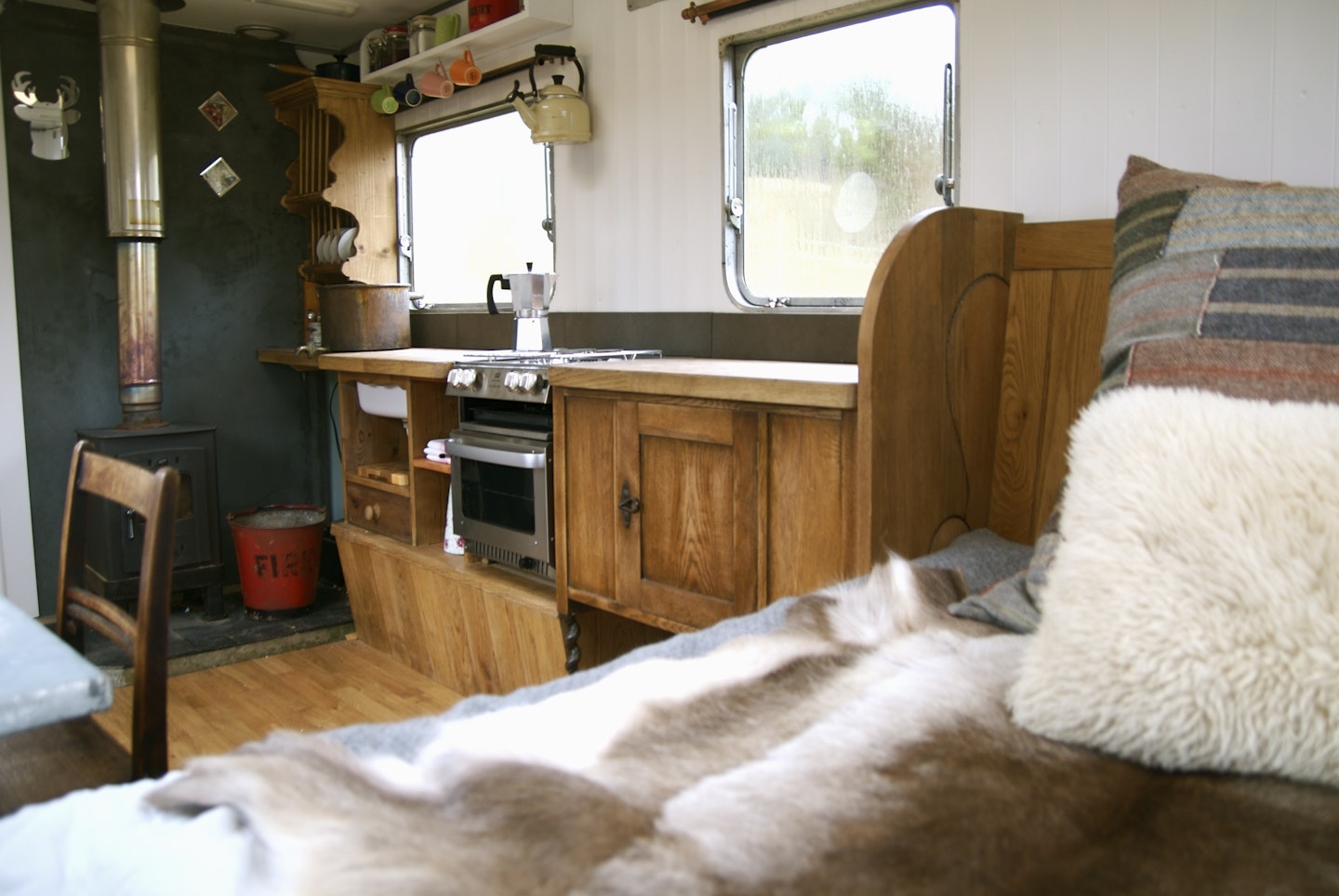 30 of 47
Closer weekend getaways
Pilot Panther, Perthshire, from £125 per night, sleeps 4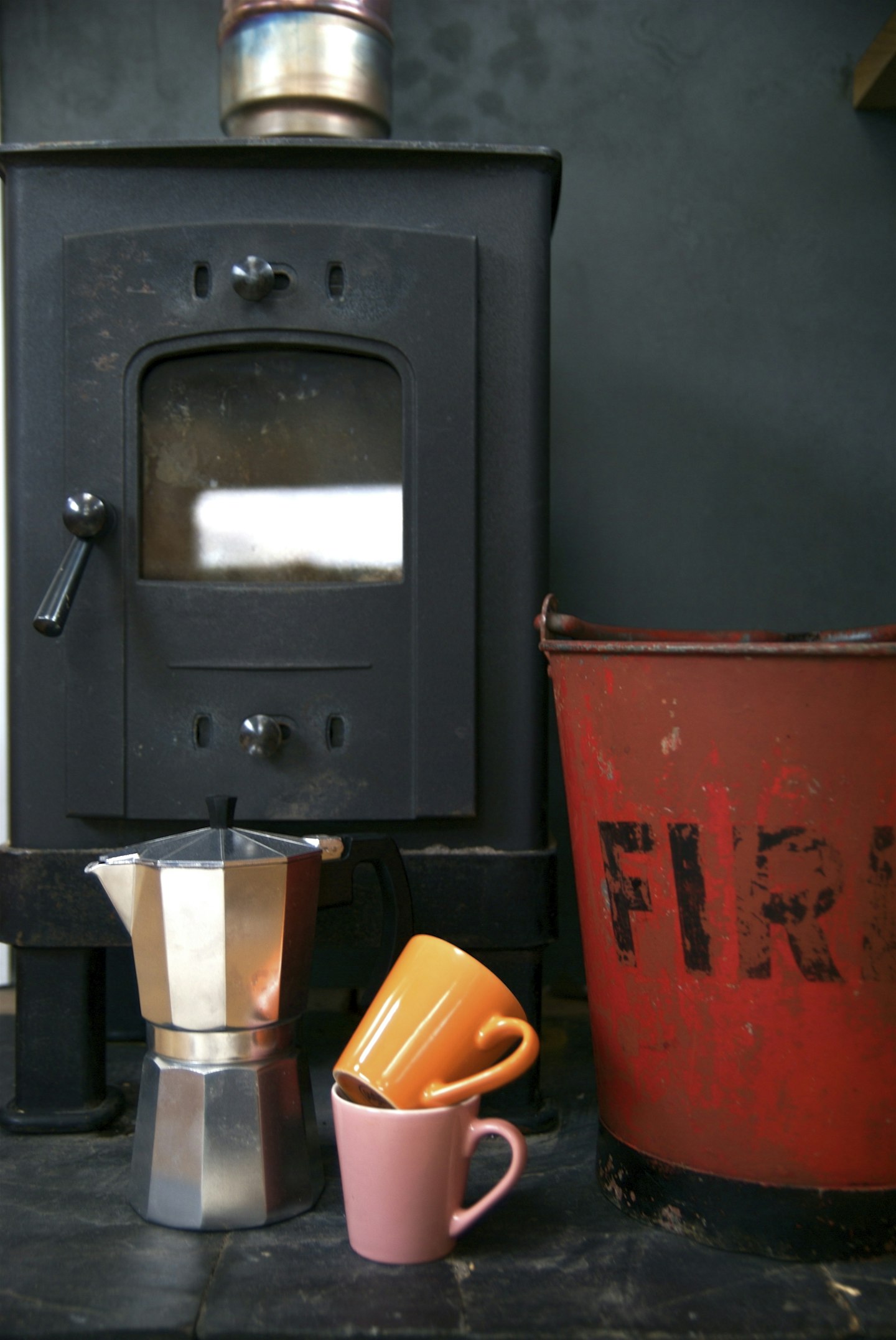 31 of 47
Closer weekend getaways
Pilot Panther, Perthshire, from £125 per night, sleeps 4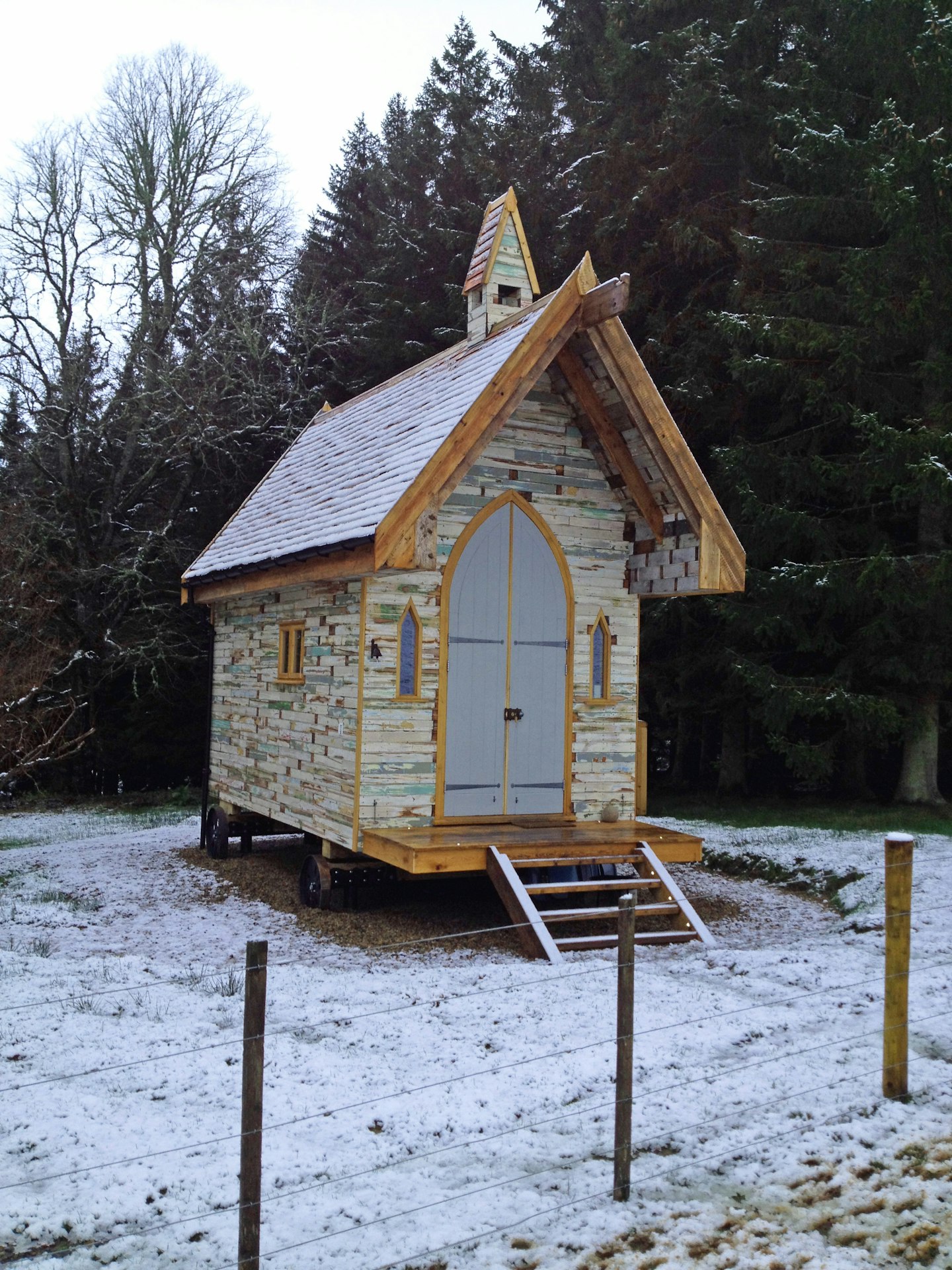 32 of 47
Closer weekend getaways
Pilot Panther, Perthshire, from £125 per night, sleeps 4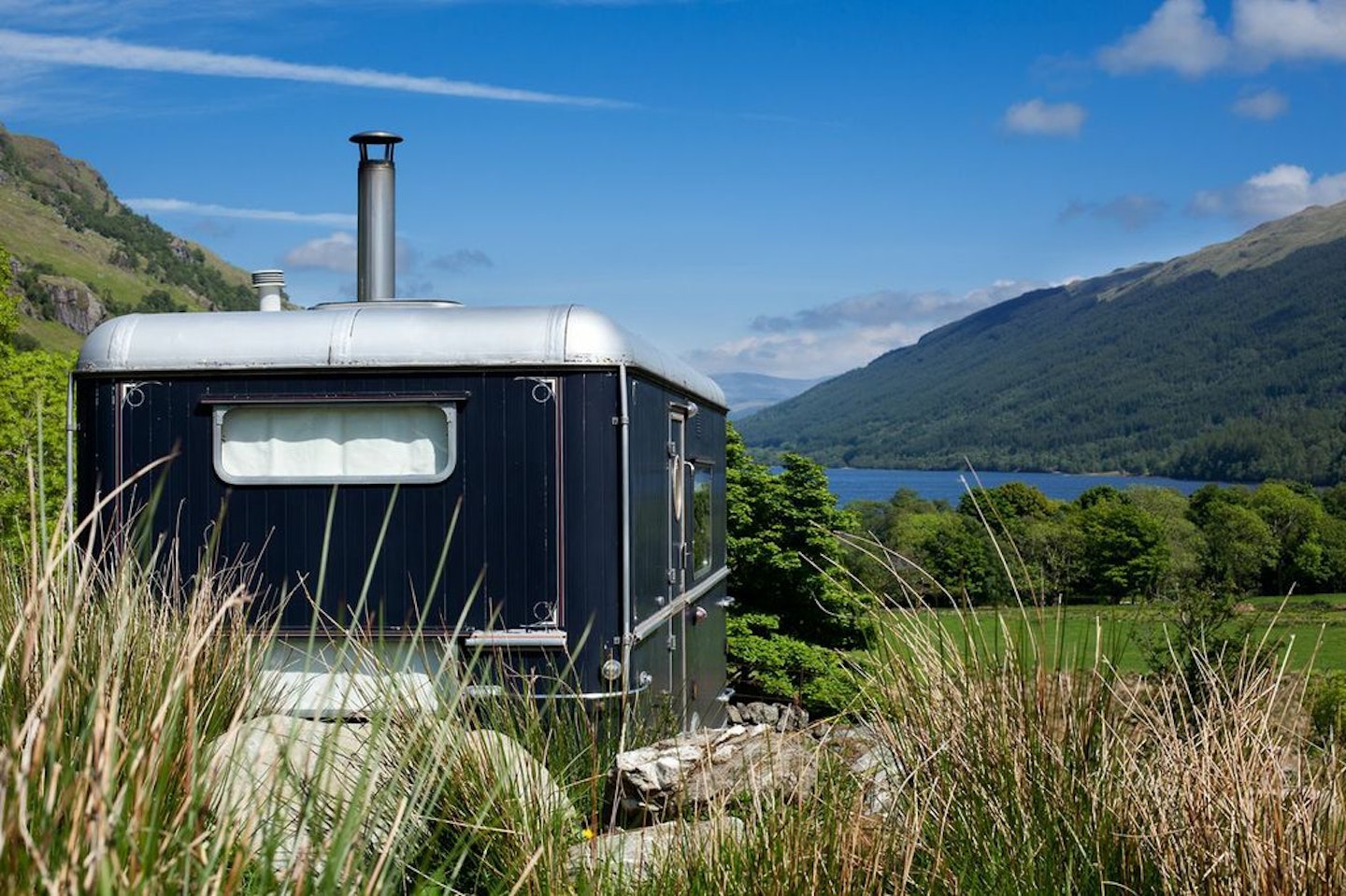 33 of 47
Closer weekend getaways
Pilot Panther, Perthshire, from £125 per night, sleeps 4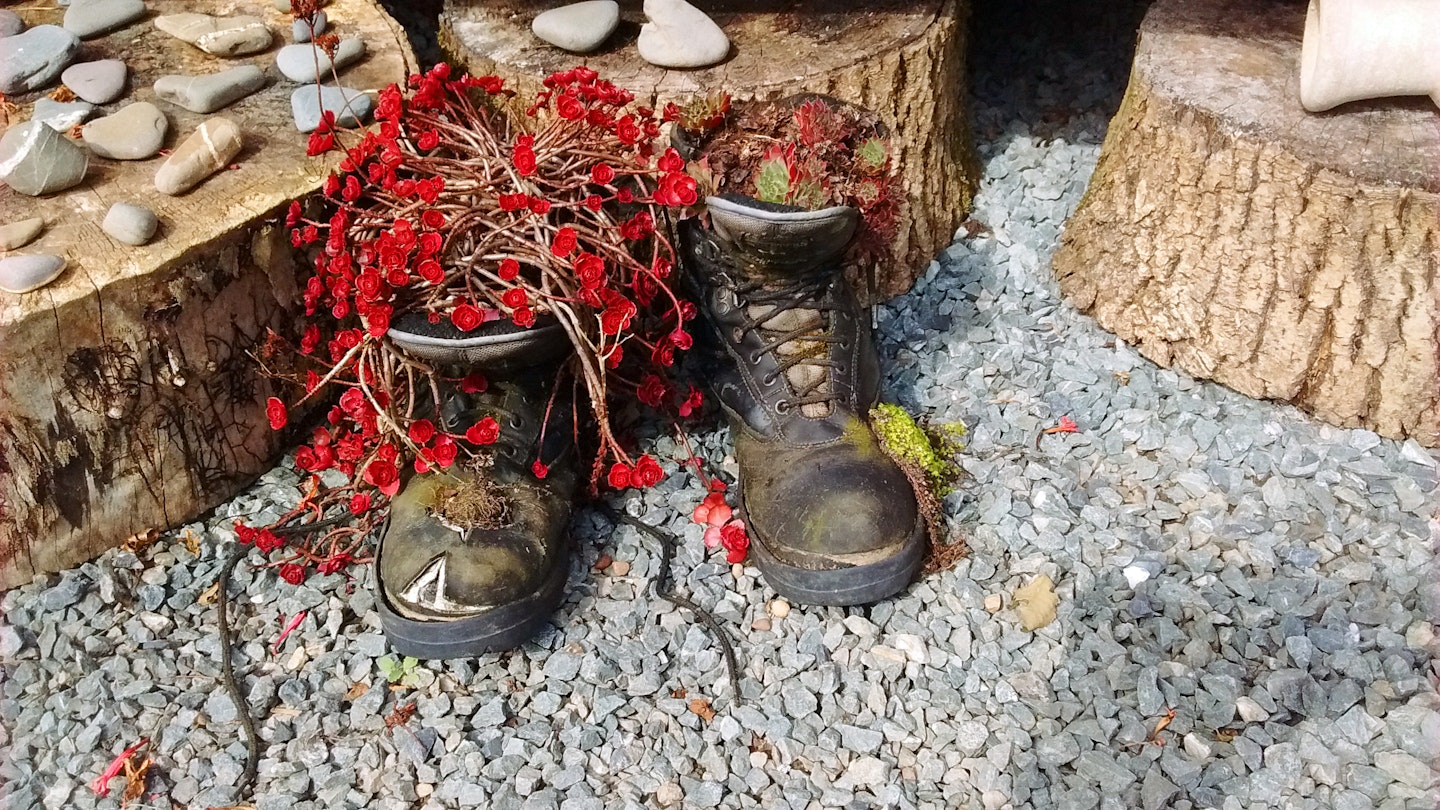 34 of 47
Closer weekend getaways
Cobblenuts, Devon, from £100 per night, sleeps 4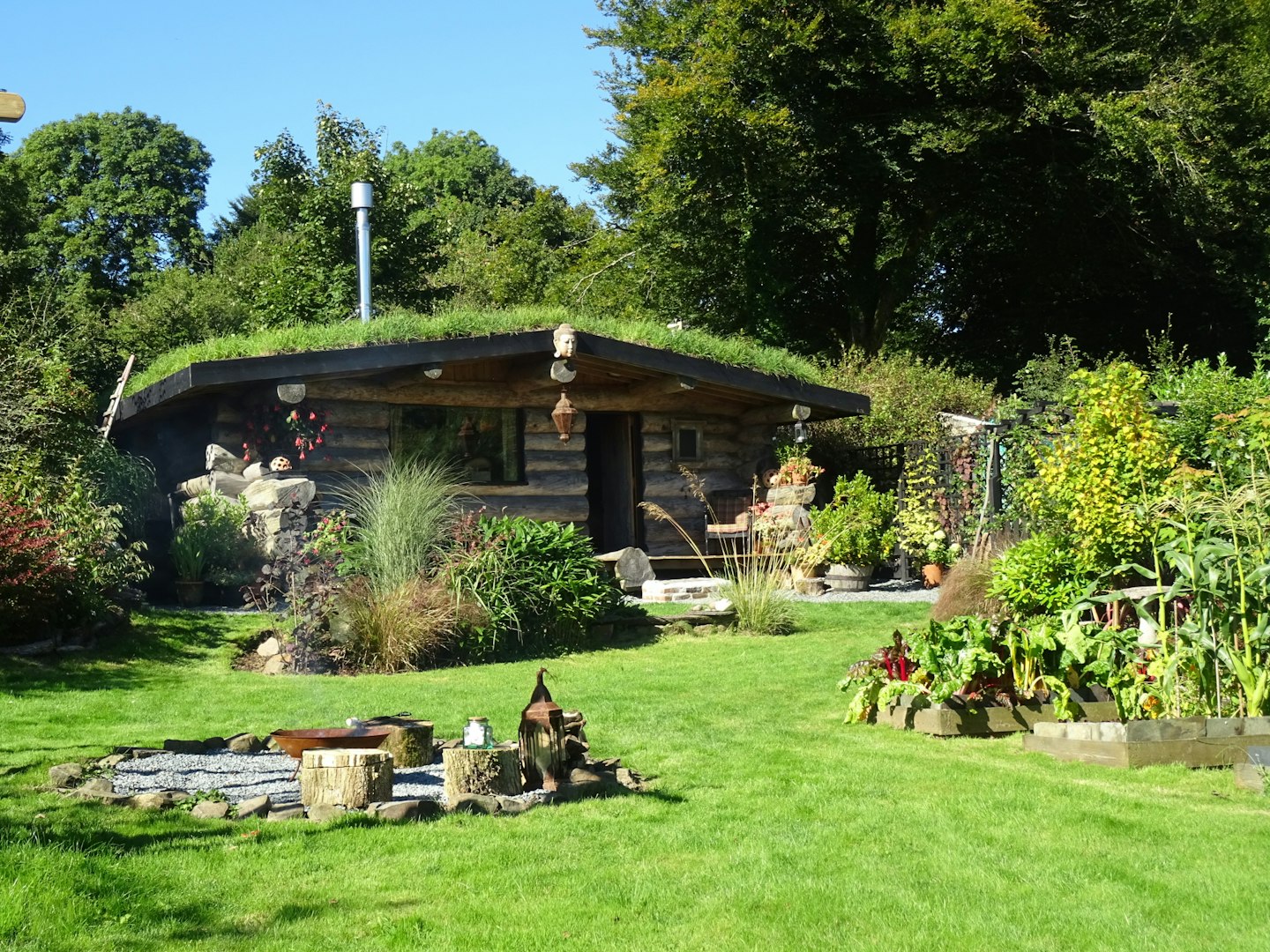 35 of 47
Closer weekend getaways
Cobblenuts, Devon, from £100 per night, sleeps 4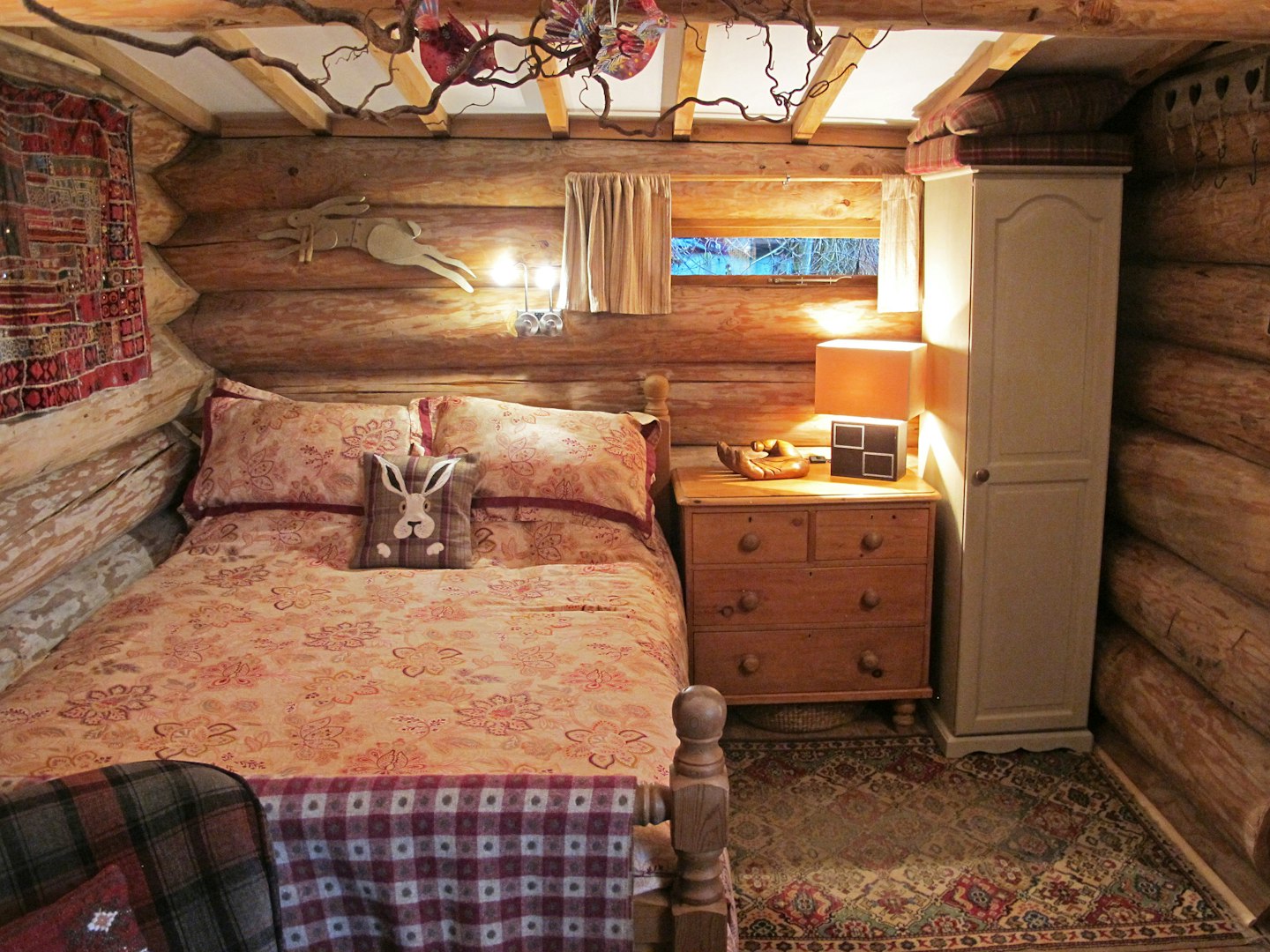 36 of 47
Closer weekend getaways
Cobblenuts, Devon, from £100 per night, sleeps 4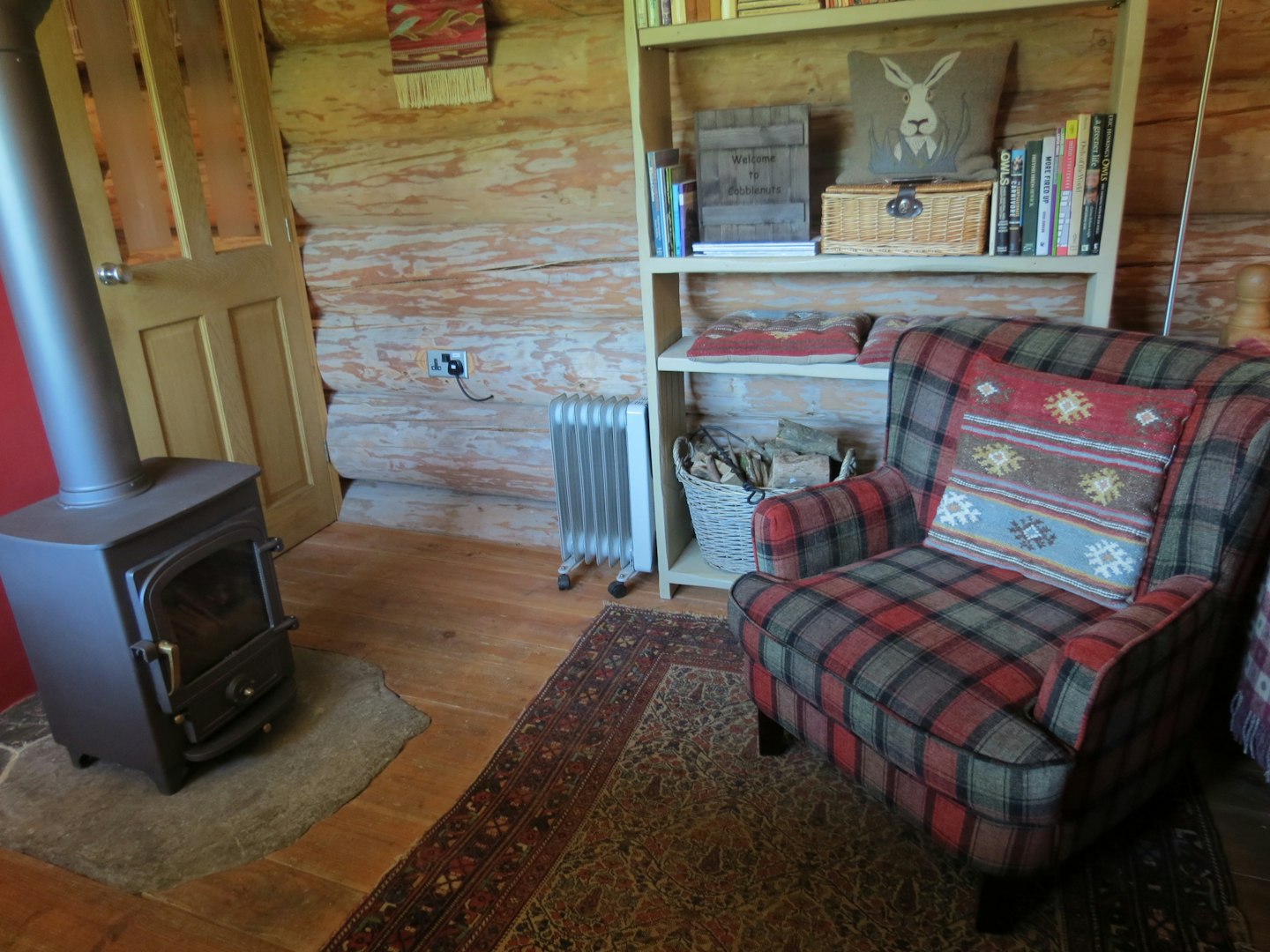 37 of 47
Closer weekend getaways
Cobblenuts, Devon, from £100 per night, sleeps 4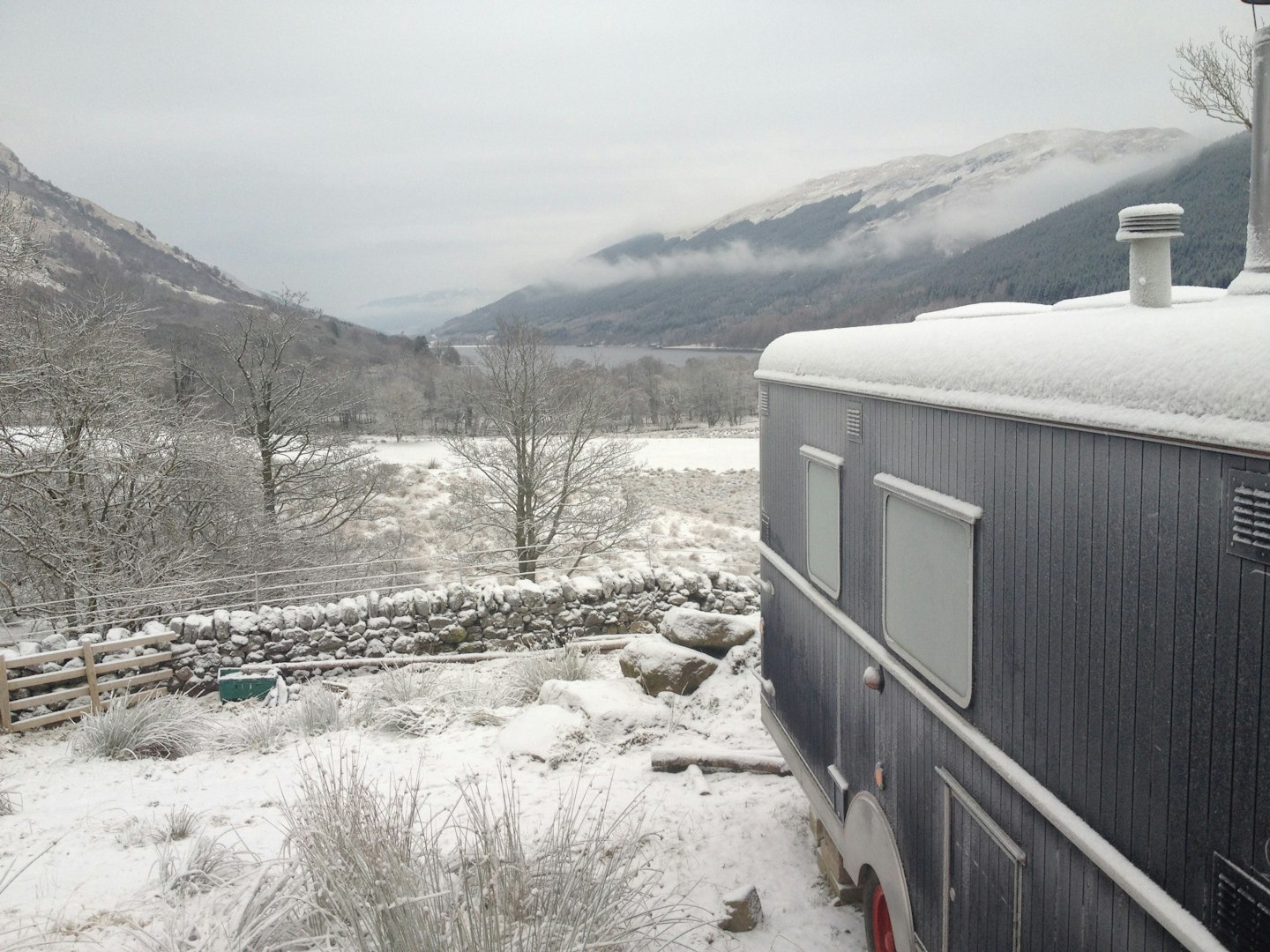 38 of 47
Closer weekend getaways
Little Barn, Pembrokeshire, from £90 per night, sleeps 2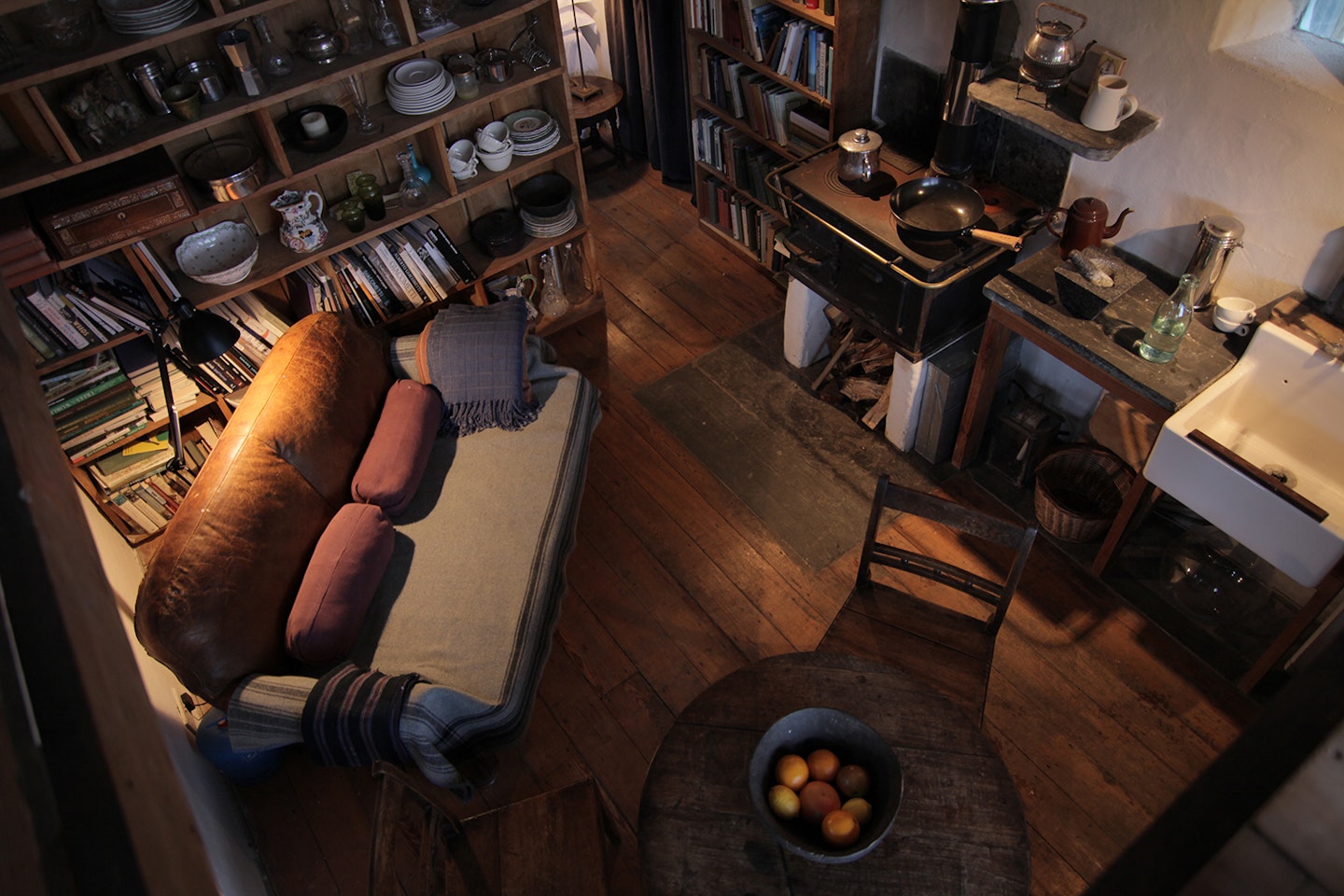 39 of 47
Closer weekend getaways
Little Barn, Pembrokeshire, from £90 per night, sleeps 2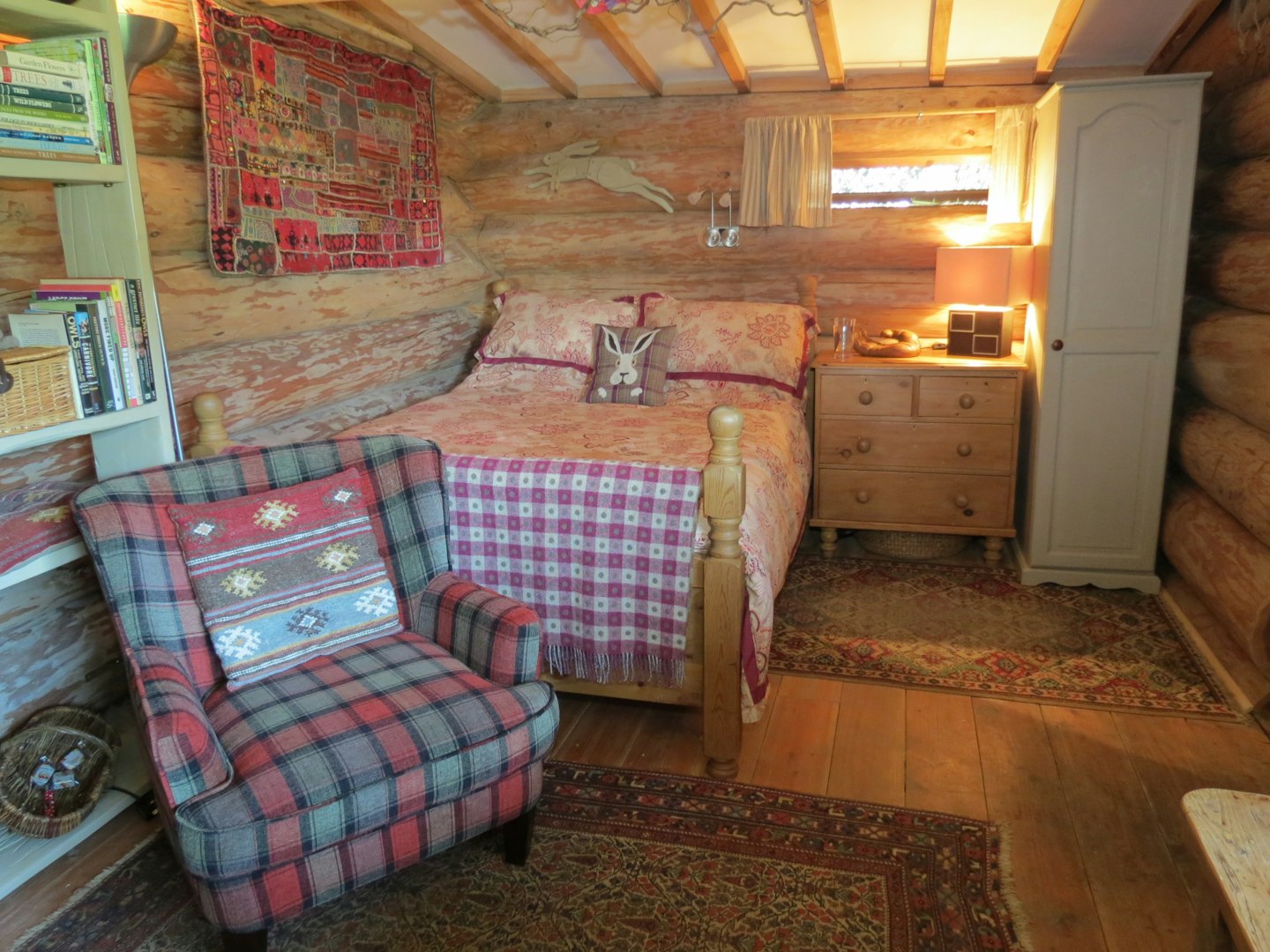 40 of 47
Closer weekend getaways
Cobblenuts, Devon, from £100 per night, sleeps 4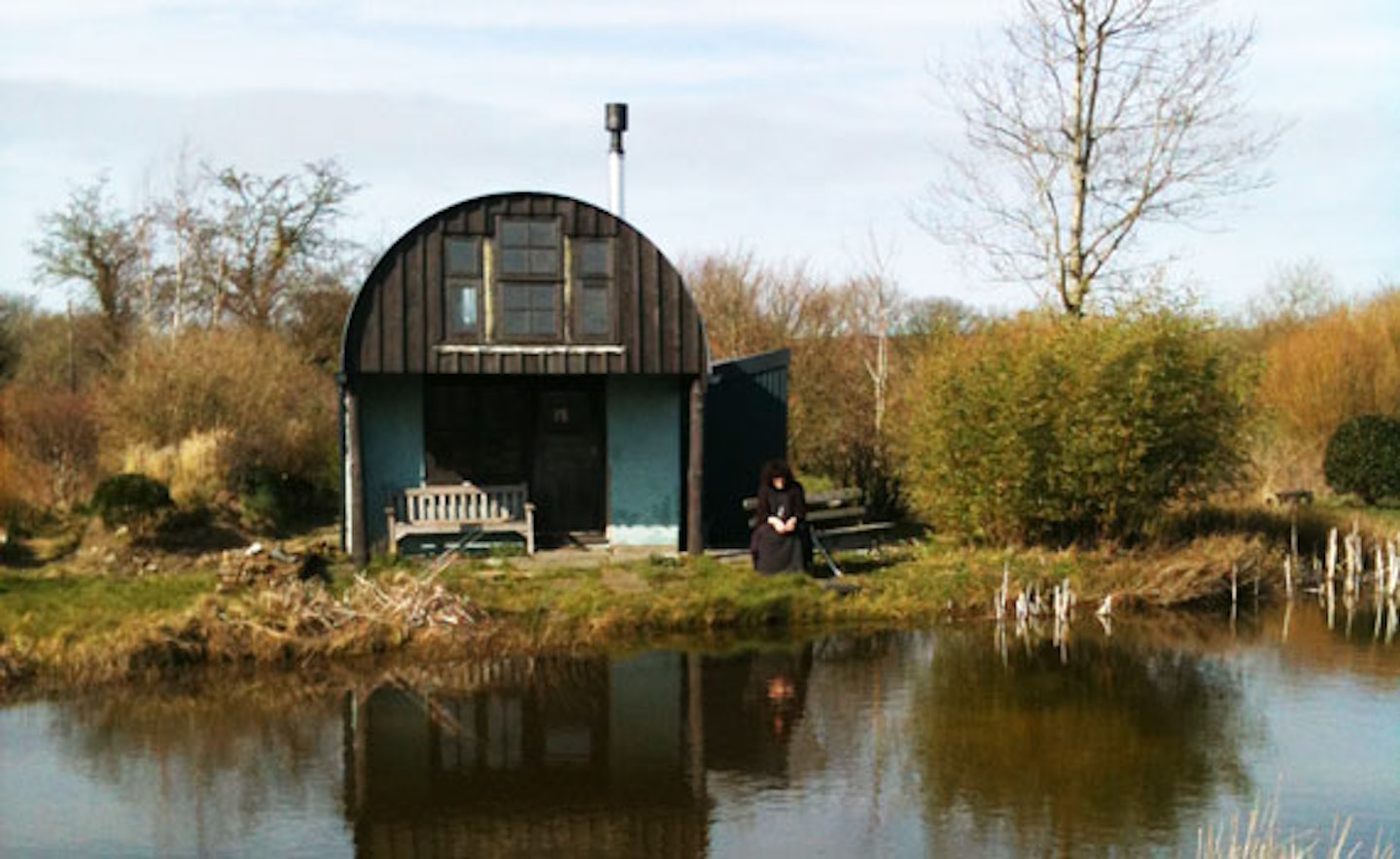 41 of 47
Closer weekend getaways
Little Barn, Pembrokeshire, from £90 per night, sleeps 2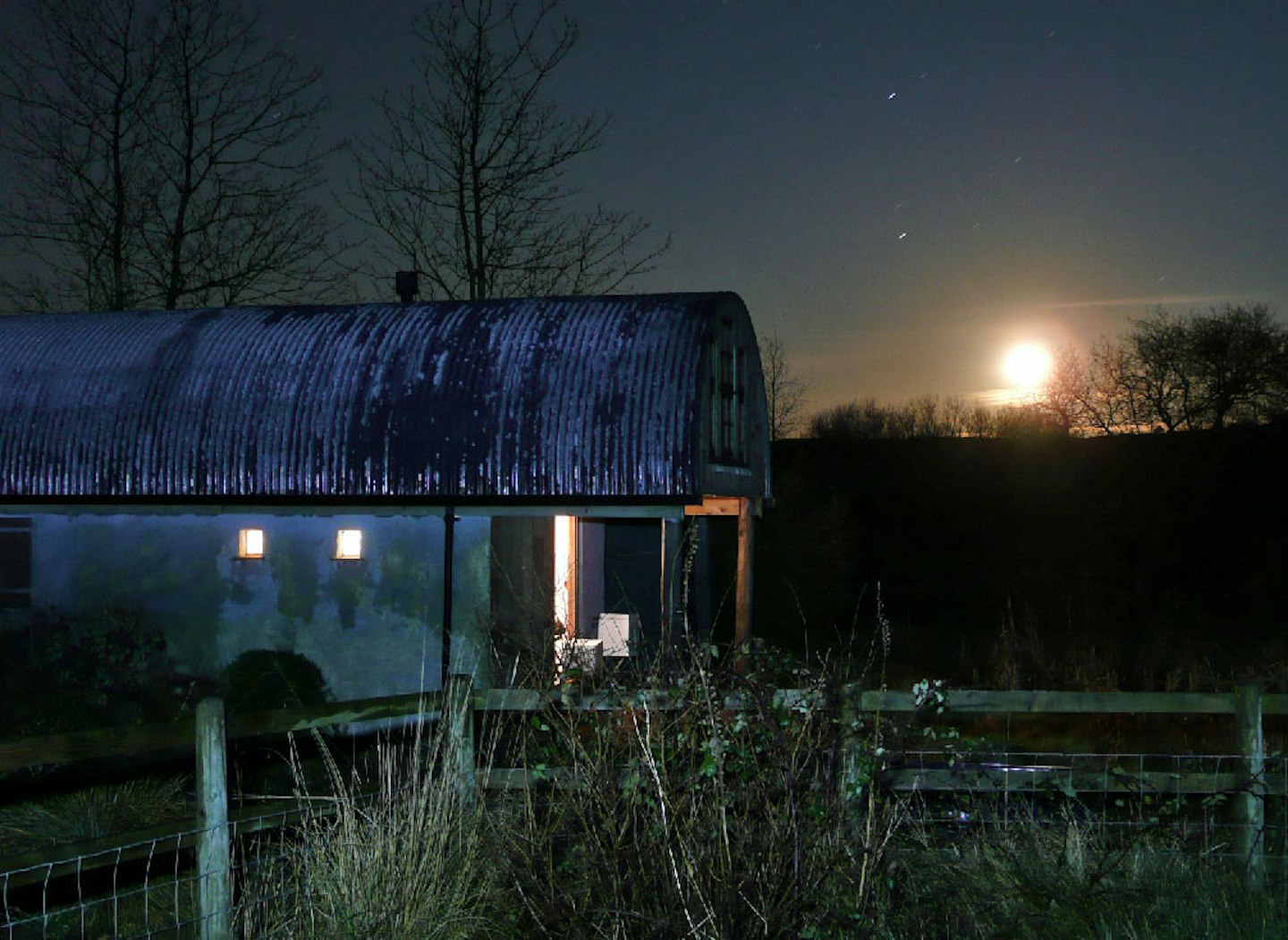 42 of 47
Closer weekend getaways
Little Barn, Pembrokeshire, from £90 per night, sleeps 2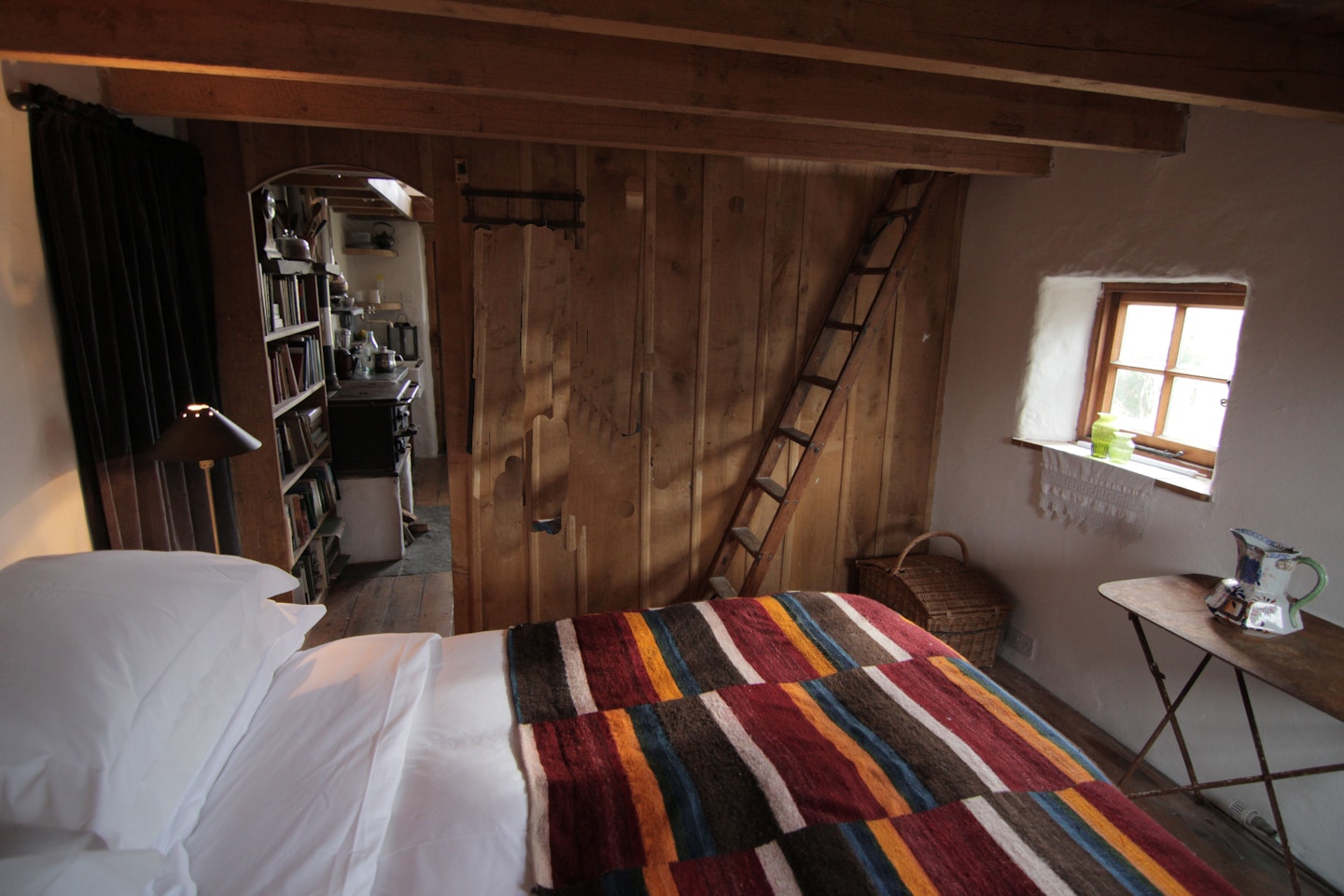 43 of 47
Closer weekend getaways
Little Barn, Pembrokeshire, from £90 per night, sleeps 2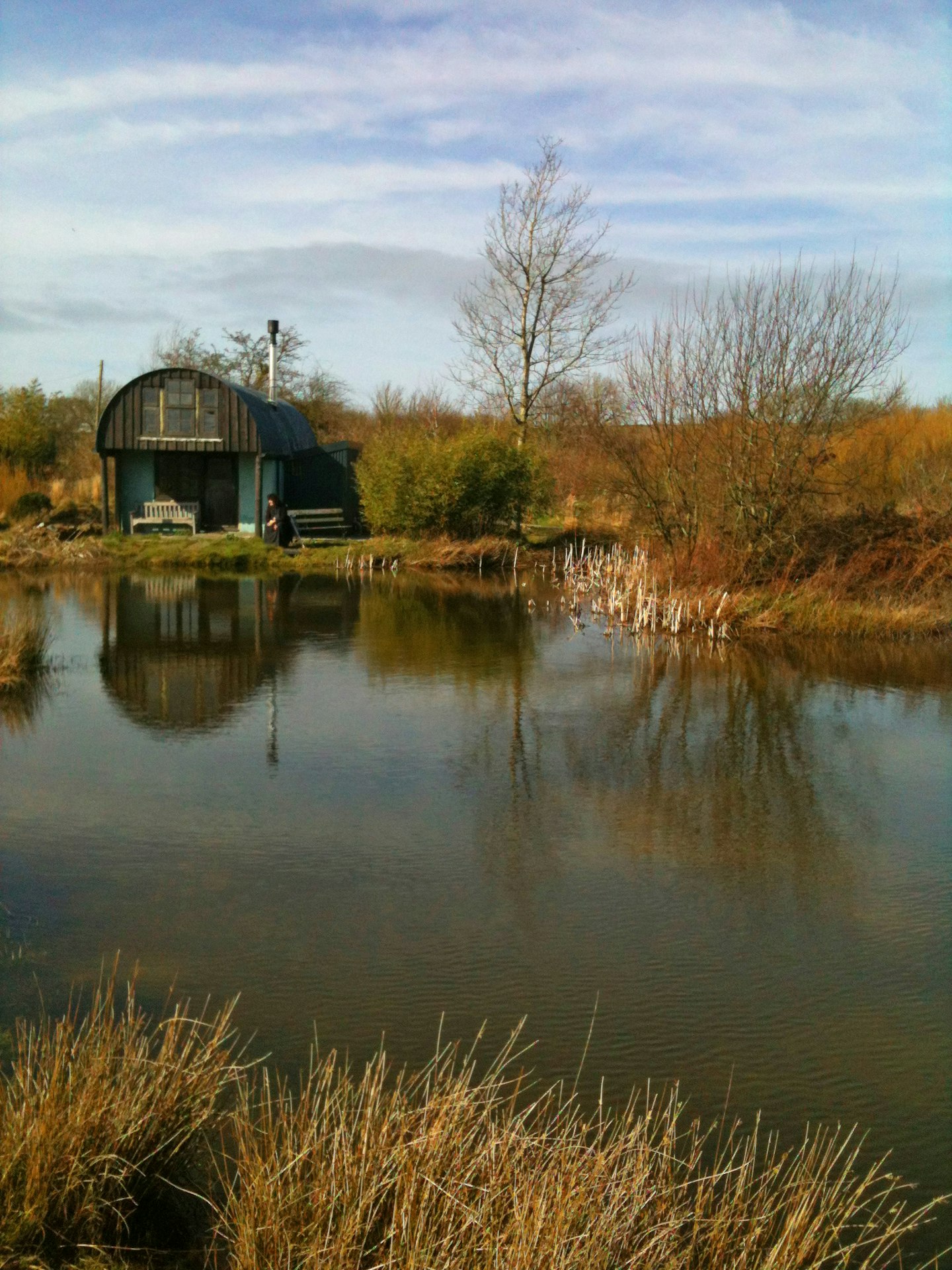 44 of 47
Closer weekend getaways
Little Barn, Pembrokeshire, from £90 per night, sleeps 2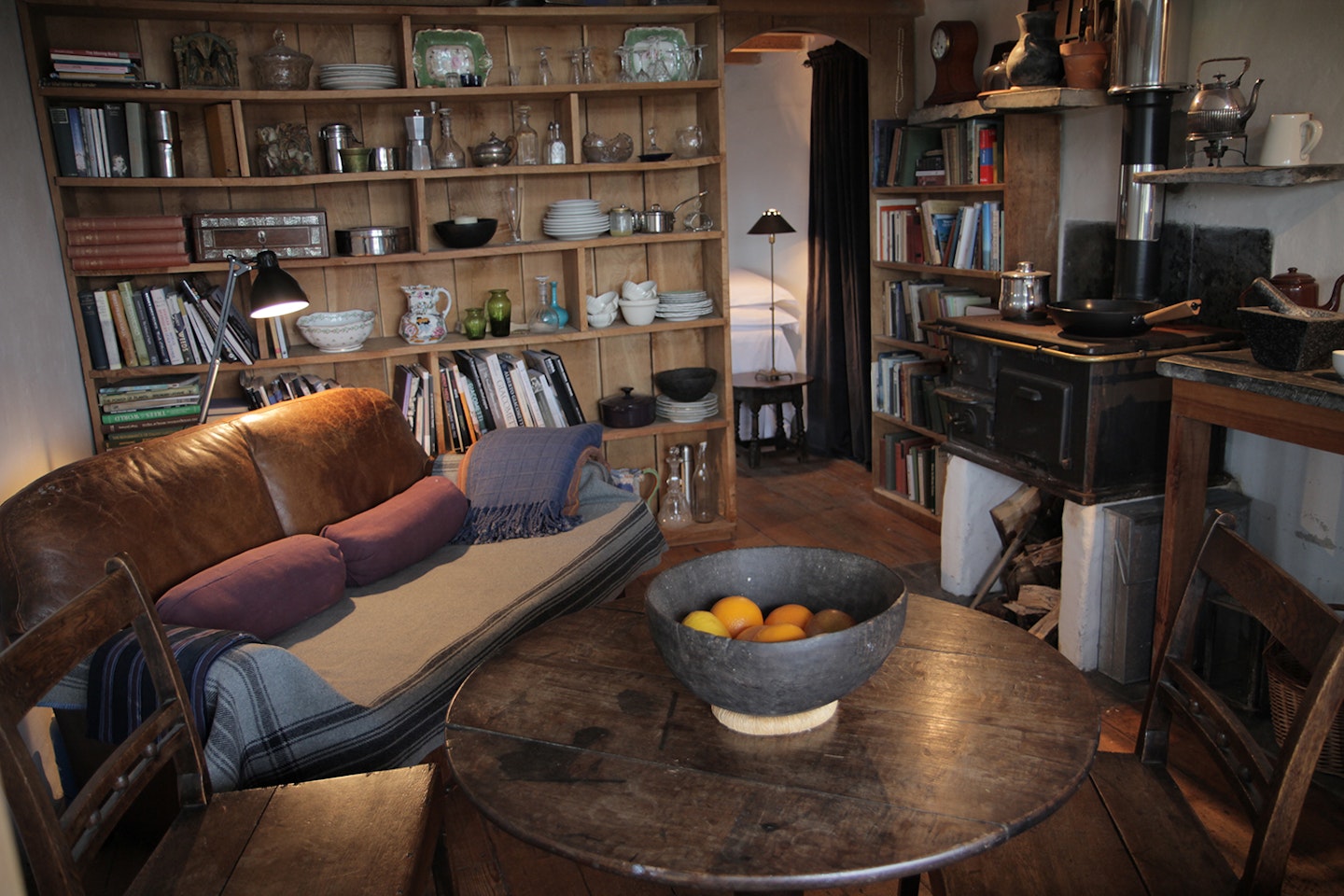 45 of 47
Closer weekend getaways
Little Barn, Pembrokeshire, from £90 per night, sleeps 2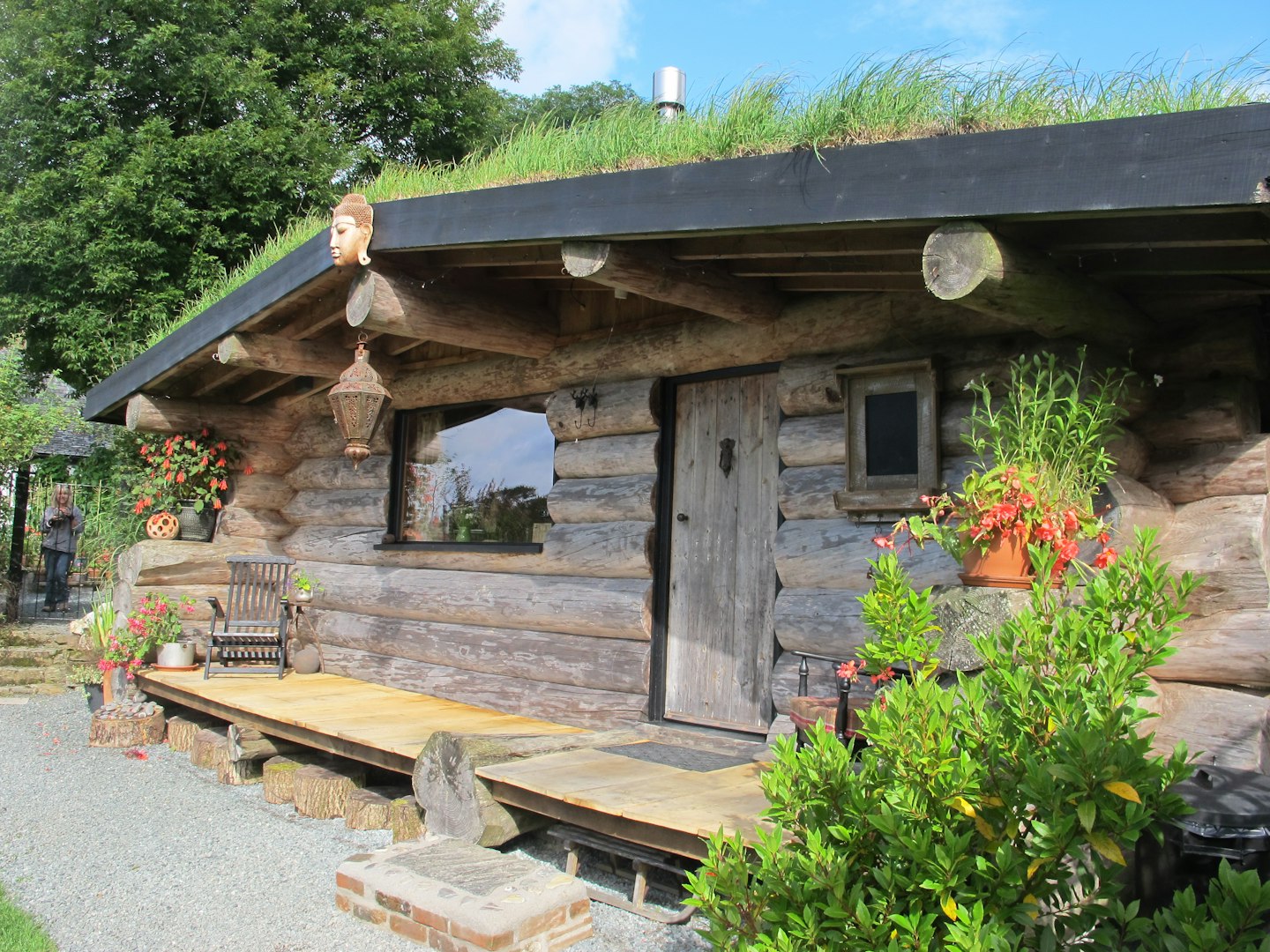 46 of 47
Closer weekend getaways
Cobblenuts, Devon, from £100 per night, sleeps 4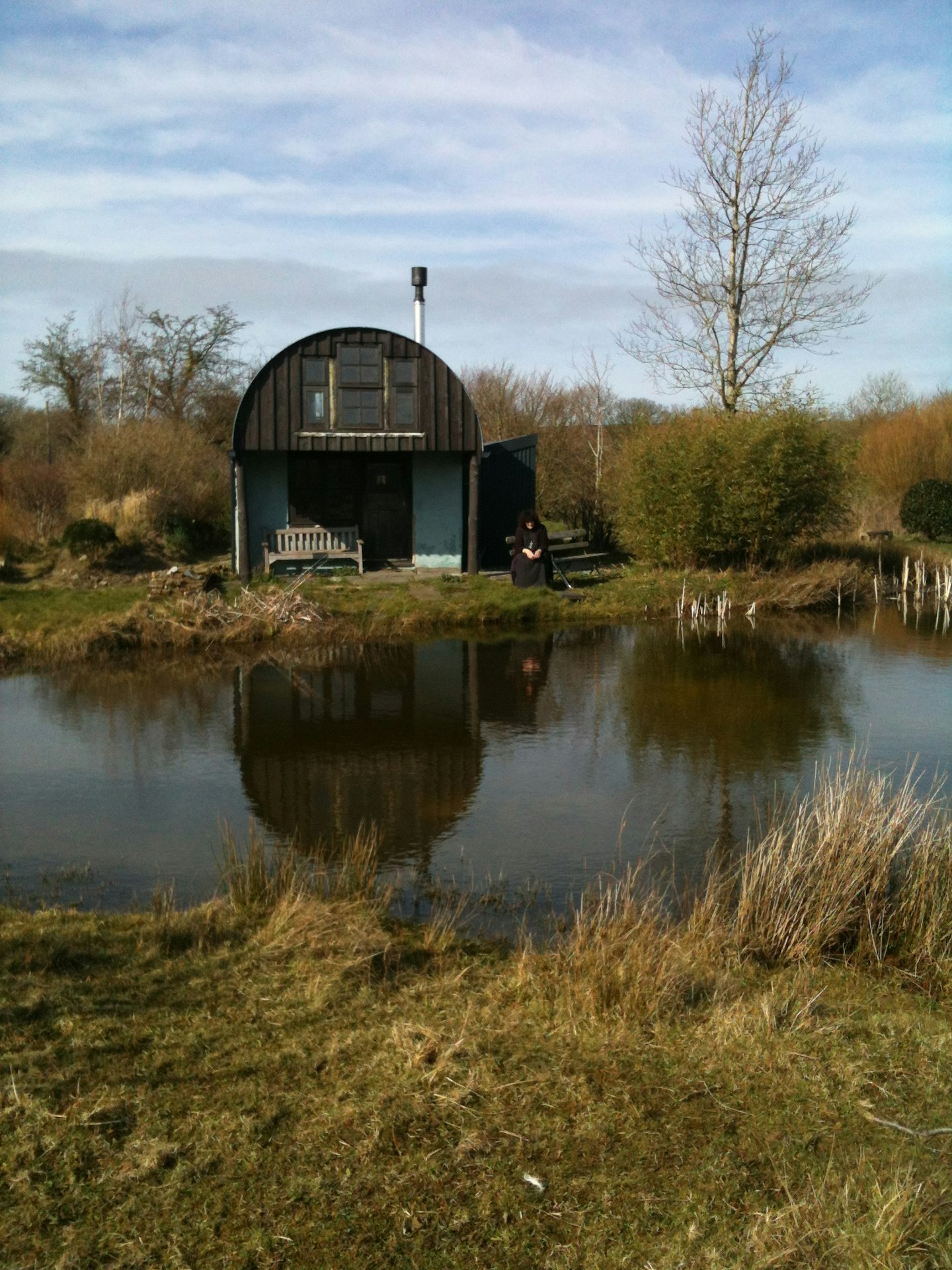 47 of 47
Closer weekend getaways
Little Barn, Pembrokeshire, from £90 per night, sleeps 2