THAT episode of Geordie Shore
This week's episode of Geordie Shore was the one where I cheated on my ex-boyfriend, Dan, while in Wales. That was a really awful time and I regret kissing Aaron when we were both mortal. I'm really pleased everyone is being so supportive, though.
I think girls can relate to the situation as we've all been there, haven't we?
It actually happened in November, so I have put it behind me and I am so over Aaron. It would have been excruciating having to re-live it, so thank heavens I was out of the country and Ricky didn't see it! I am going to miss him so much when I am in the house and won't let anything like that happen again.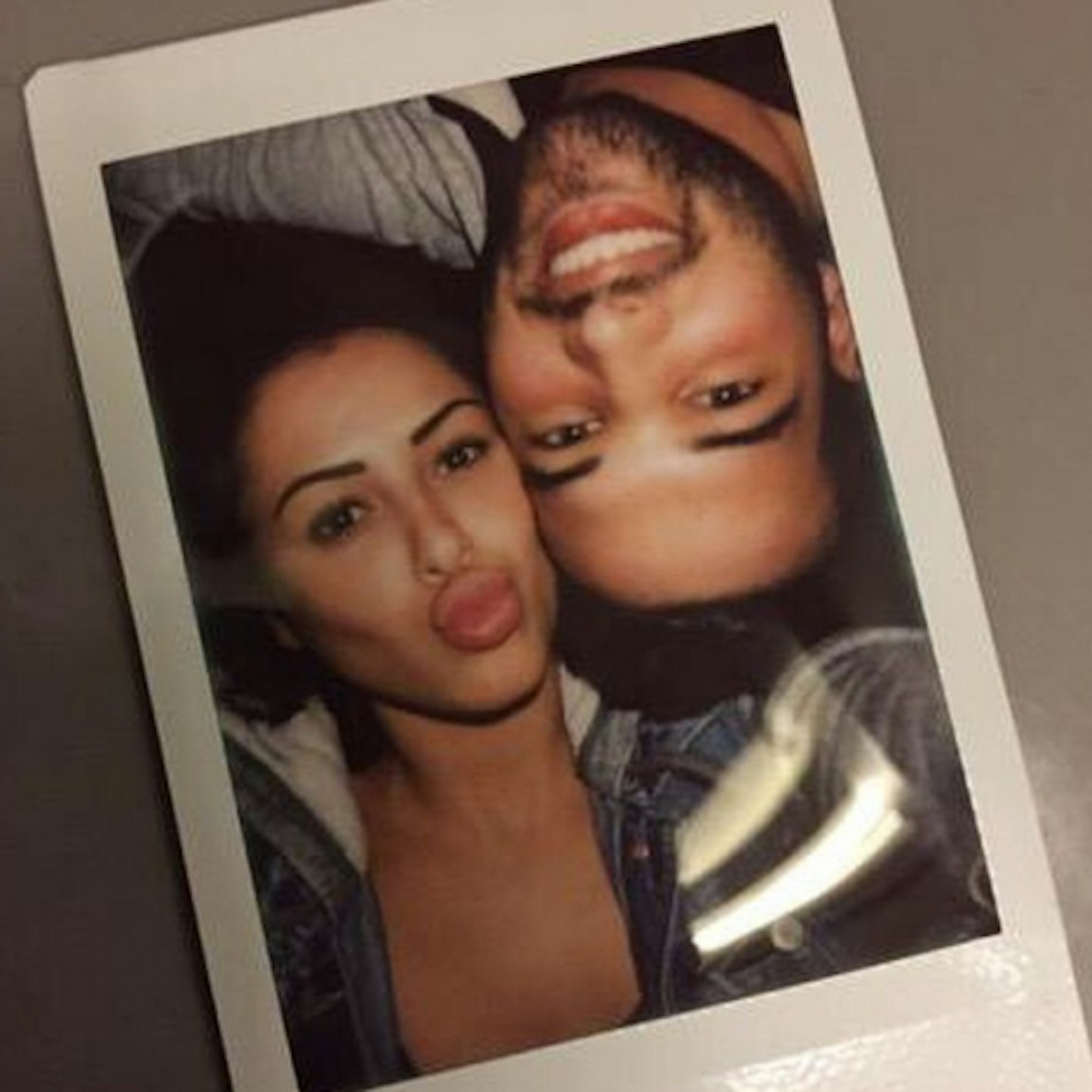 My romantic getaway with Ricky
Prior to going into the Geordie Shore house for filming in under a fortnight, Ricky and I have slipped away to Florida for a family holiday where we are having such good time. We've been to all of the parks and the weather is amazing. Yesterday I chucked Ricky off the back of the jet ski we were going really fast on. I then fell off too, which served me right. We were in the middle of the ocean and had to swim for it. I was absolutely terrified as I'd never been out that far. I was scared a shark would get us, but it did wonders for my body, as I feel like I've run a marathon today!
Being in America isn't really doing any good for healthy eating habits. They have the most amazing food here and I've eaten A LOT of junk, but I'm doing plenty of walking, so I'm hoping I don't gain too much weight!
Ricky took me to his favourite place to eat over here, Tony Roma's on International Drive in Orlando, where we had all you can eat ribs. That makes me all the more adamant that the last week I'm here, I'm going to force myself on the treadmill every morning and drink at least three cups of green tea a day!
People must think I'm mad doing that on holiday but I can't be walking into Geordie Shore feeling anything less than at my best.
I've been texting the Geordie Shore girls loads lately and Chloe has just lost half a stone at boot camp so she will be looking great. That is so important as cameras are on us all the time and we are out on the lash every night, which isn't good for your figure.
Me, Charlotte and Holly have been really supporting each other with diet tips and I am looking forward to seeing them, but sad about having to spend so long away from Ricky, without even my mobile phone to message him.
Body insecurities
While I want to keep my curves, I have to say, like many women, I don't think I will ever be happy with my weight.
At the water park today, I didn't feel comfortable at all walking around in a bikini, although there are all sorts of shapes and sizes over here.
Ricky's parents have a house in Florida, where they spend most of the year, and we have just arrived there for the last week of our holiday. I really get on with them and an added benefit is that they have a treadmill.
We had a BBQ last night and I did so well and only ate the meat and corn on the cob. Ricky ate all of the burgers, the lucky thing.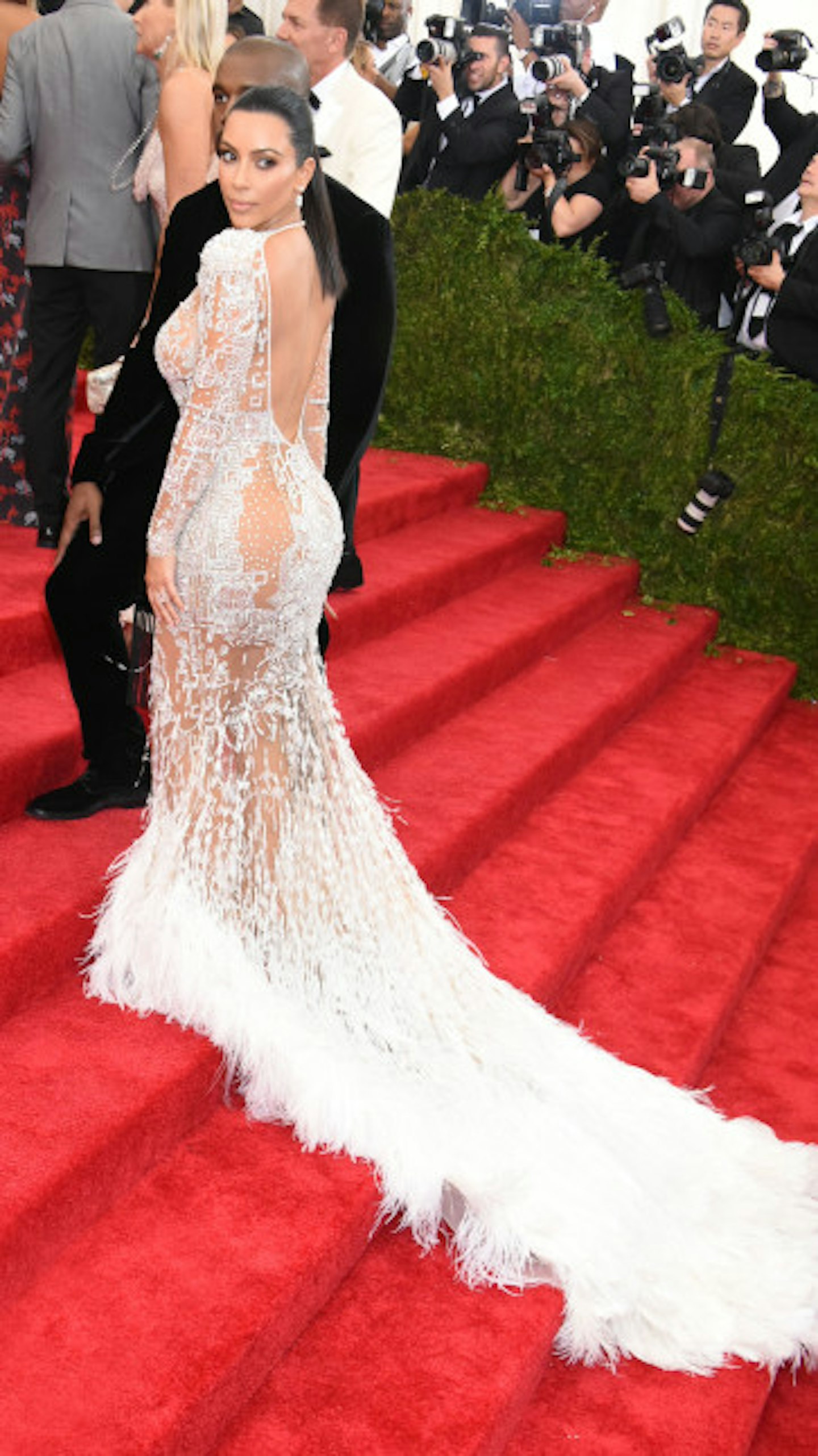 What's with Kim K's BUM?!
Talking about shapes and sizes, I couldn't believe Kim Kardashian's bum in her dress at the Met Gala. Great if she (and Kanye) are happy with it then great, but it just seem to be getting bigger and bigger. Don't get me wrong, there's nothing wrong with a big booty, but that one is getting bigger by the moment – and she swears she hasn't had it enhanced. Yeah, right!
Beyonce totally stole the show, in my opinion, and looked like a million dollars…. But let's not even go there with the three-egg omelette Rihanna was wearing. She certainly made an impact but I wouldn't have been seen dead in it!
**
Check back next week for more action from Marnie in her exclusive column for Closer Online.