They might not be married (yet!), but Christine Bleakley seems to be relishing her role as unofficial stepmother to fiancé Frank Lampard's two children.
The popular TV presenter shared a snap on Twitter of herself holding a teeny-weeny baby tooth in her hand, presumably belonging to one of the Chelsea FC player's daughters.
"It's all about the tooth fairy in our house tonight!", the 35-year-old tweeted excitedly, suggesting either Luna, eight, or Isla, six, would be finding some money under their pillow in the morning.
Christine has been seen out with Frank's daughters - both from his previous relationship with Elen Rivas - on several occasions in the past.
And the pro-footballer has praised the TV presenter for taking to her new role as stepmother to them, saying she is "amazing".
Speaking with the Daily Mirror he said: "Christine's done amazingly becoming a step-parent to them.
"She's been in the girls' lives for four years now, she's completely taken to it."
The girls' mother Elen, however, is less positive when speaking about Christine.
The 37-year-old has been involved in a series of spats with Christine and Frank, memorably lashing out at the couple on Twitter on Christmas Day 2011, accusing them of blocking her from her girls, with Christine then responding by retweeting a friend's comment saying: "Looks like someone is up to their old tricks again, telling lies!"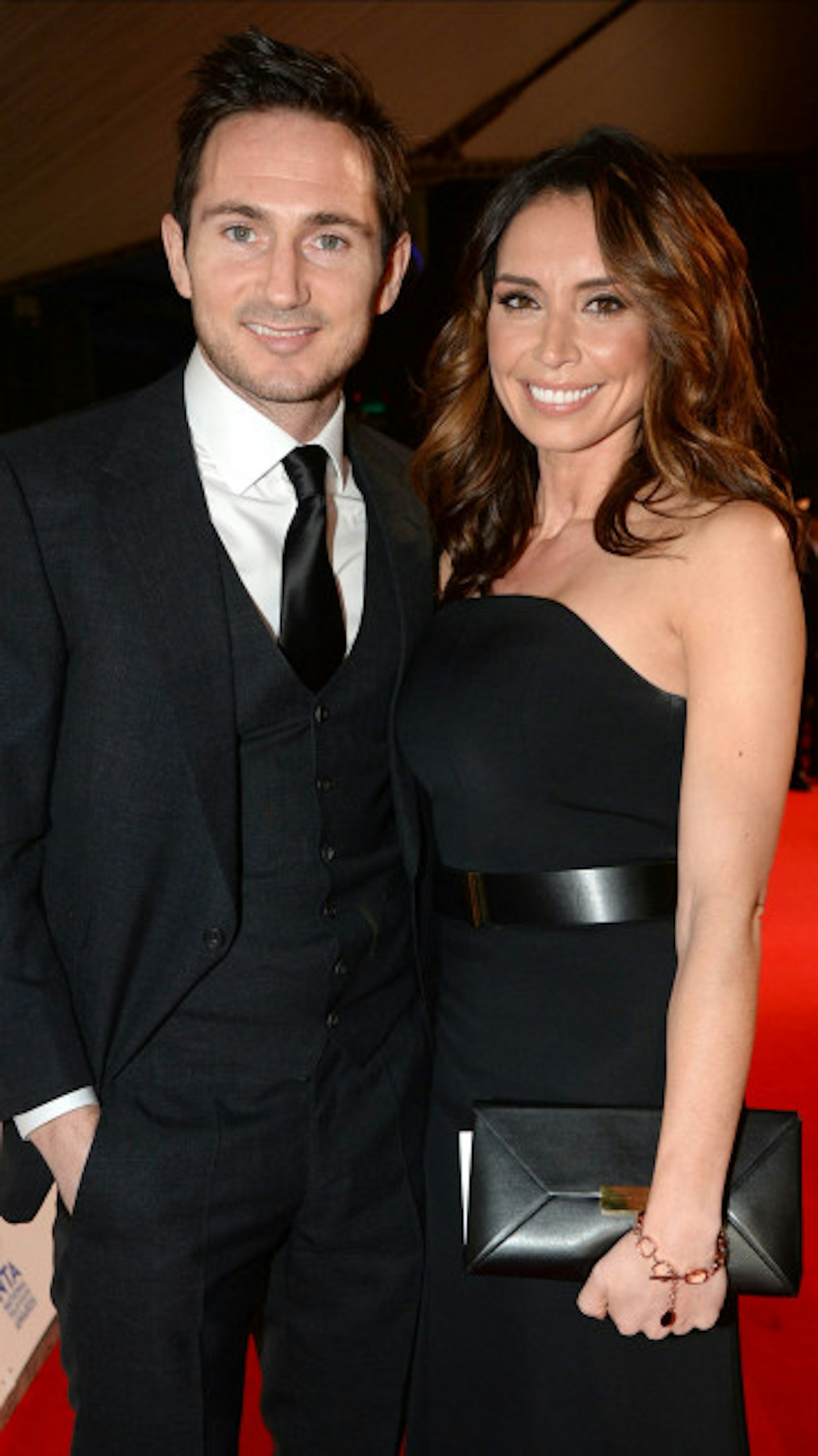 But a source close to the TV presenter, who is rumoured to be taking over from Holly Willoughby on This Morning when she goes on maternity leave, told Closer Online that Christine knows Elen will always be a part of their lives:
"She's fed up with the situation, but knows Elen will always be in her life so she knows she has to grin and bear it."
Either way, we're very happy to see that Christine is relishing her role as stepmother - it's amazing to hear that she and Frank's little girls get on so well.