She's linked to a new toyboy...but what about his girlfriend?
Pop royalty plus one of this year's biggest reality stars? We're fully on board with this potential coupling.
Cheryl spent last week publicly flirting with her new co-star on BBC talent show The Greatest Dancer – none other than Love Island's Curtis Pritchard – sparking speculation that he could be a potential new toyboy love interest for our Chez.
And while insiders say the TV star is mortified by the comments and wants to shake off that 'cougar' label once and for all, she can't help but enjoy the attention it has caused.
"The show hasn't even started yet and everyone is already linking her to Curtis," a source close to the twice-divorced Girls Aloud star, who hasn't dated anyone seriously since splitting from her baby daddy Liam Payne, 25, a year ago told heat.
"Yes, she's been flirty and she knows what she's doing by posting pictures with Curtis, but she can't help herself. Cheryl still wants to be seen as sexy and would love it if he had a crush on her – but she insists it's just a bit of fun. She's a bit too used to being the one everyone fancies on set."
From rumoured cheater Ashley Cole to baby daddy Liam Payne: Cheryl's dating history
Cheryl relationship timeline - stacked
1 of 11
CREDIT: u00a9 Getty Images
2004-2010: Ashley Cole
Not long into her rise to fame, Cheryl started dating England footballer Ashley Cole, even attending the World Cup with the likes of Victoria Beckham and Coleen Rooney. Clearly smitten, the loved-up pair got married in 2016, penning a six-figure magazine deal at the time.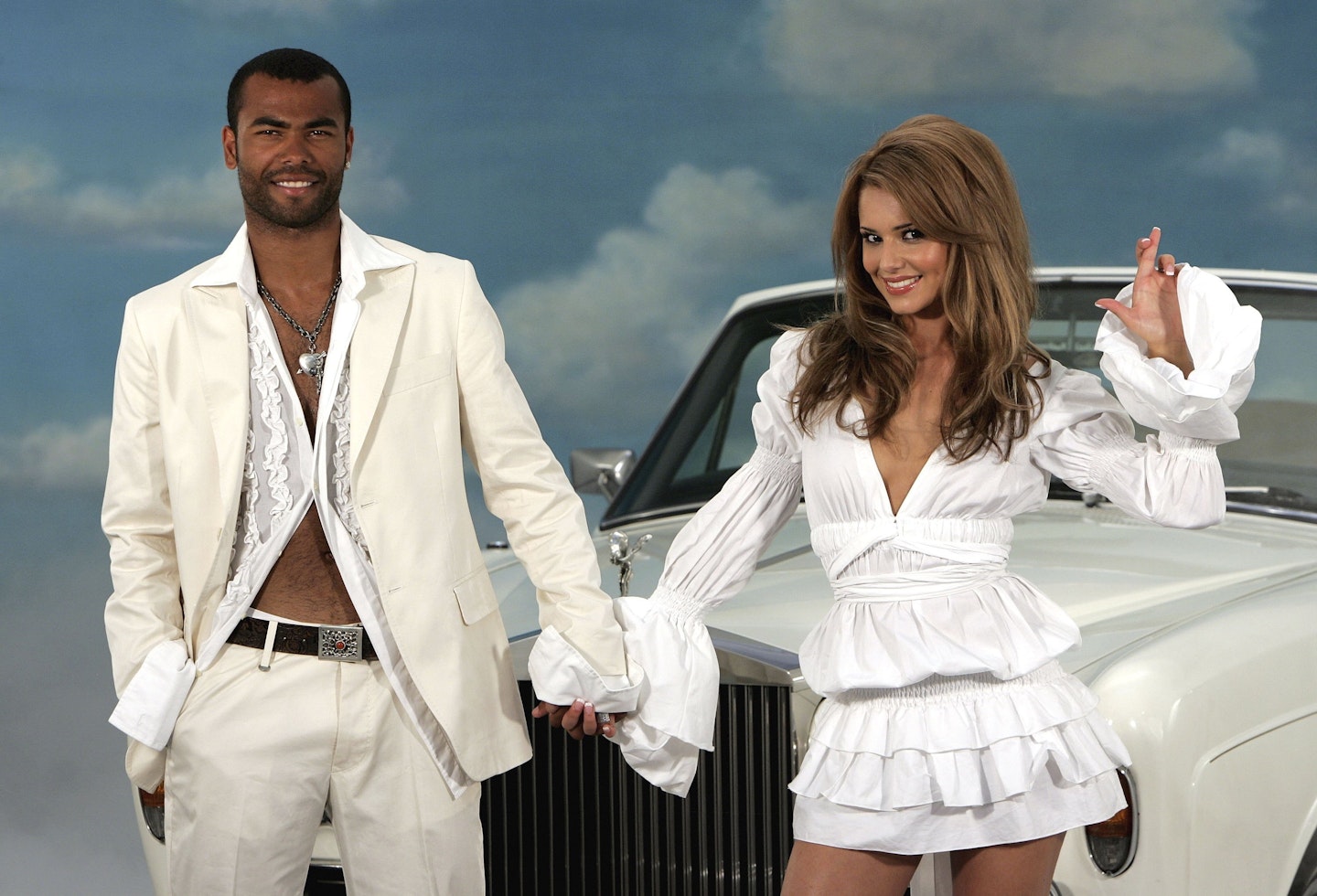 2 of 11
CREDIT: u00a9 Getty Images
2004-2010: Ashley Cole
However, things started to turn sour for the 'golden couple' when Ashley was accused of 'cheating' on Cheryl just months after their wedding. Despite forgiving the footballer, Ashley continued with his ways, with allegations that he'd been unfaithful rocking their romance yet again. Everything got too much for Chez in 2010, when she filed for divorce from Ashley.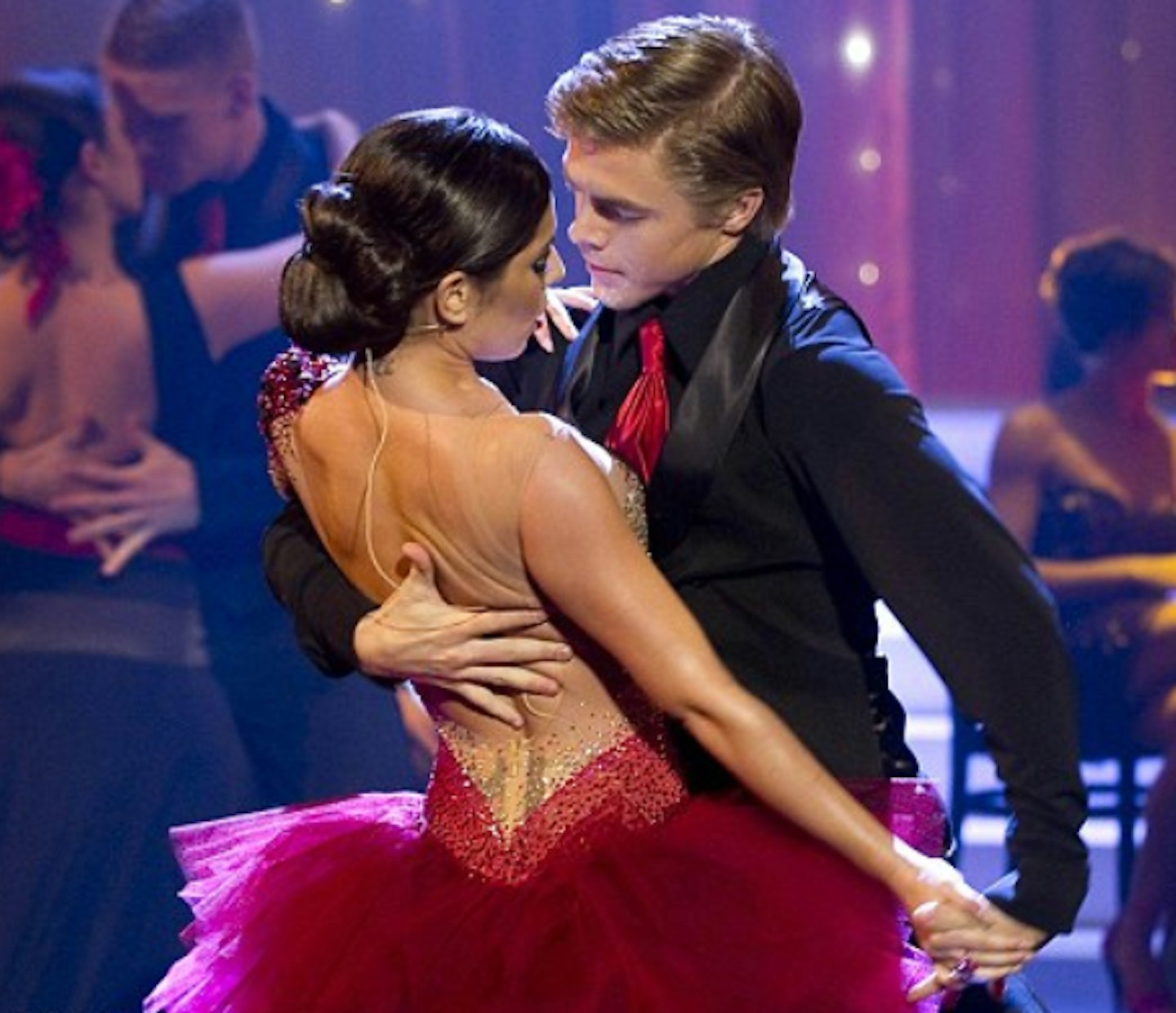 3 of 11
CREDIT: u00a9 ITV
2010-2011: Derek Hough
Cheryl first met professional dancer Derek Hough whilst the pair filmed the music video for her hit track 'Parachute', and it seems they immediately hit it off. The former X Factor judge contracted Malaria in 2010, and she later told Piers Morgan, "I owe my life to Derek... if it wasn't for him I'd be dead."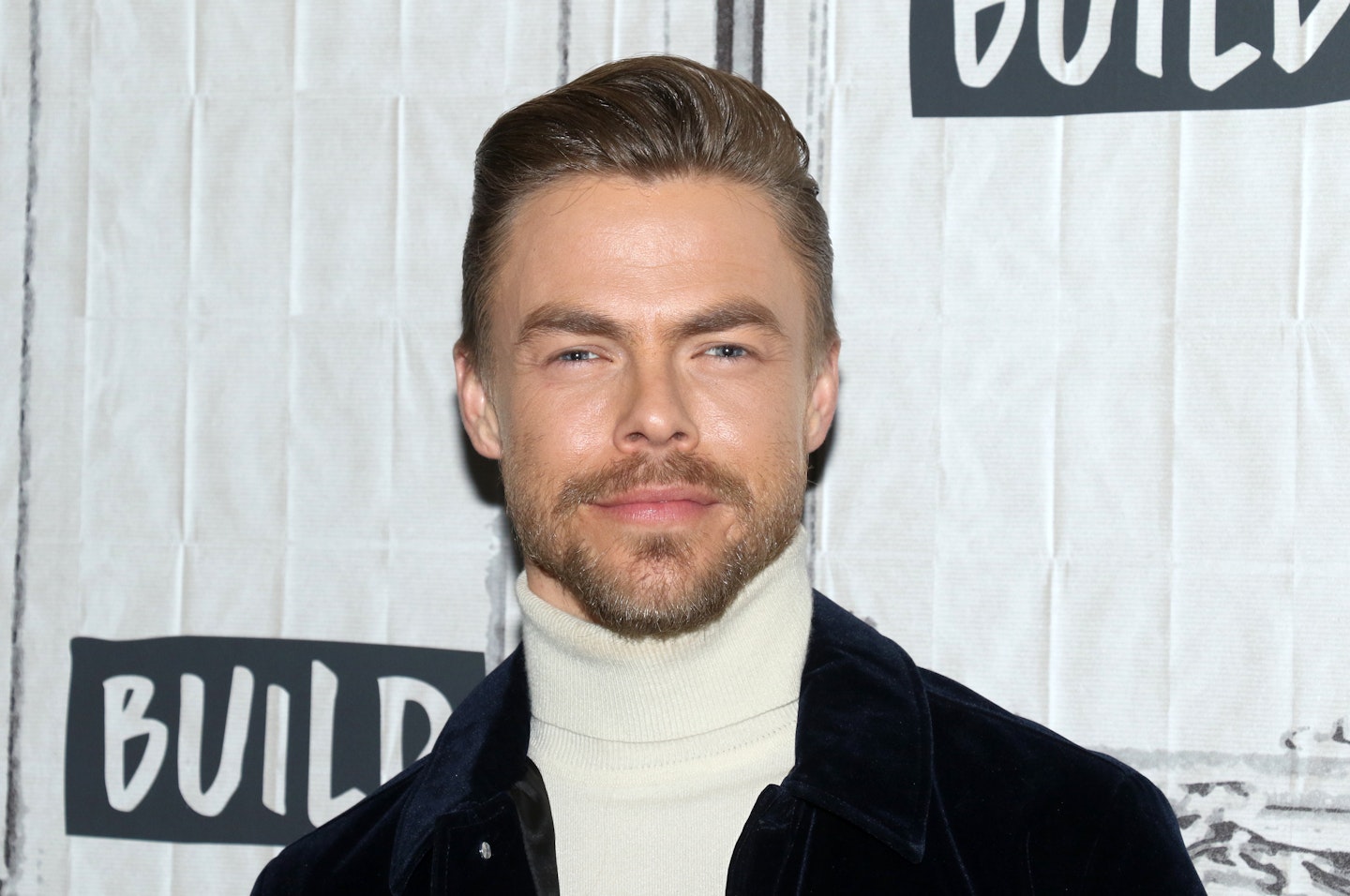 4 of 11
CREDIT: u00a9 Getty Images
2010-2011: Derek Hough
Despite this, it seems the pair were destined to just be friends, with Derek later revealing to the media, "We dated for a while. Absolutely we are still friends, we are still very close."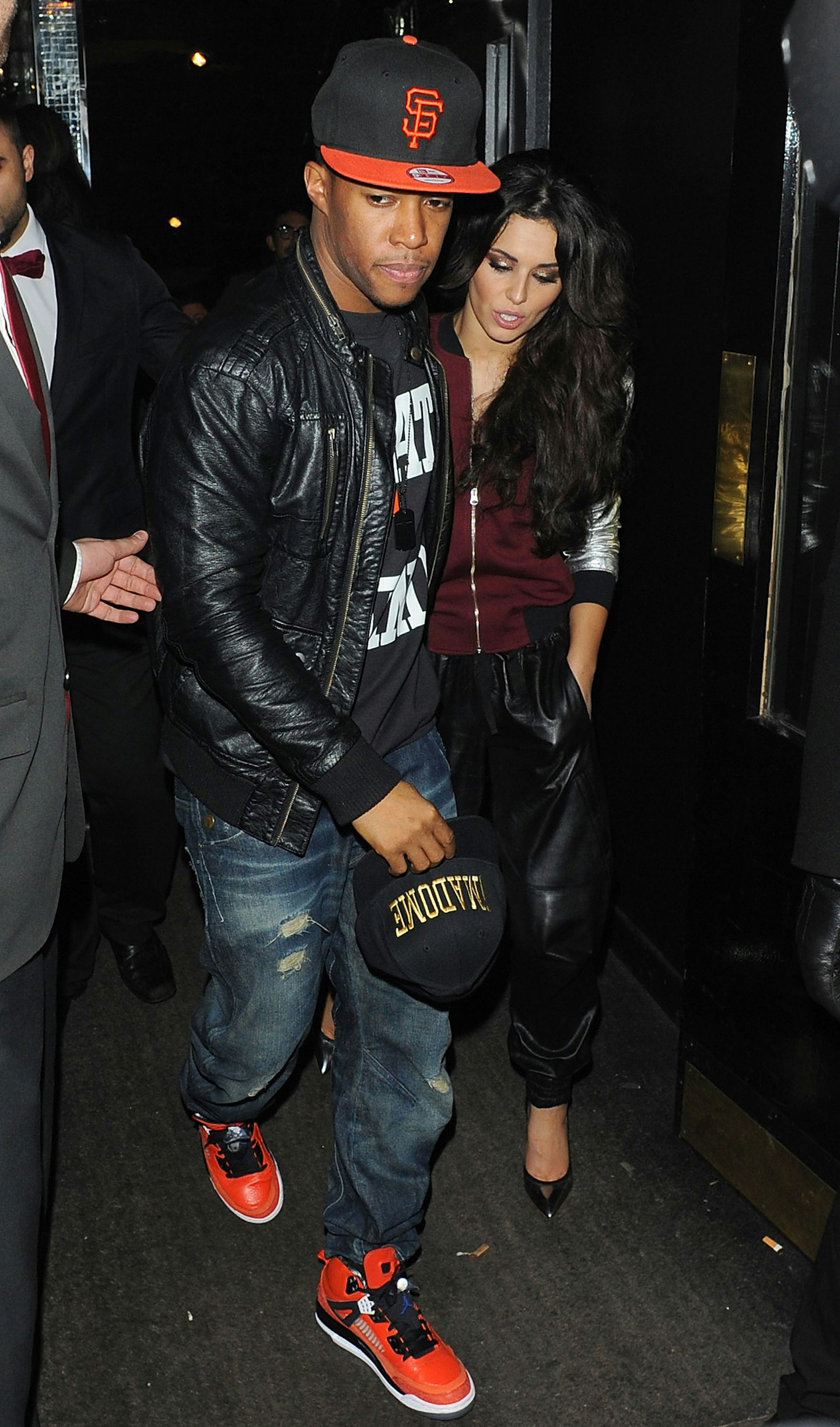 5 of 11
CREDIT: u00a9 Getty Images
2012-2013: Tre Holloway
It seems Cheryl had quite a thing for professional dancers, as her next boyfriend was the super handsome Tre Holloway. Despite first meeting each other on The X Factor in 2010, the pair didn't grow close until 2012, with Cheryl enlisting Tre's dancing skills for her 'Ghetto Baby' music video.
6 of 11
CREDIT: u00a9 ITV
2012-2013: Tre Holloway
Things seemed to be getting serious between the two, especially when Tre starred in Cheryl's ITV2 documentary. However, the long-distance relationship didn't work out, with the couple calling it quits in 2013. Speaking at the time, Tre said, "She's an amazing person, an amazing woman, and we are good friends."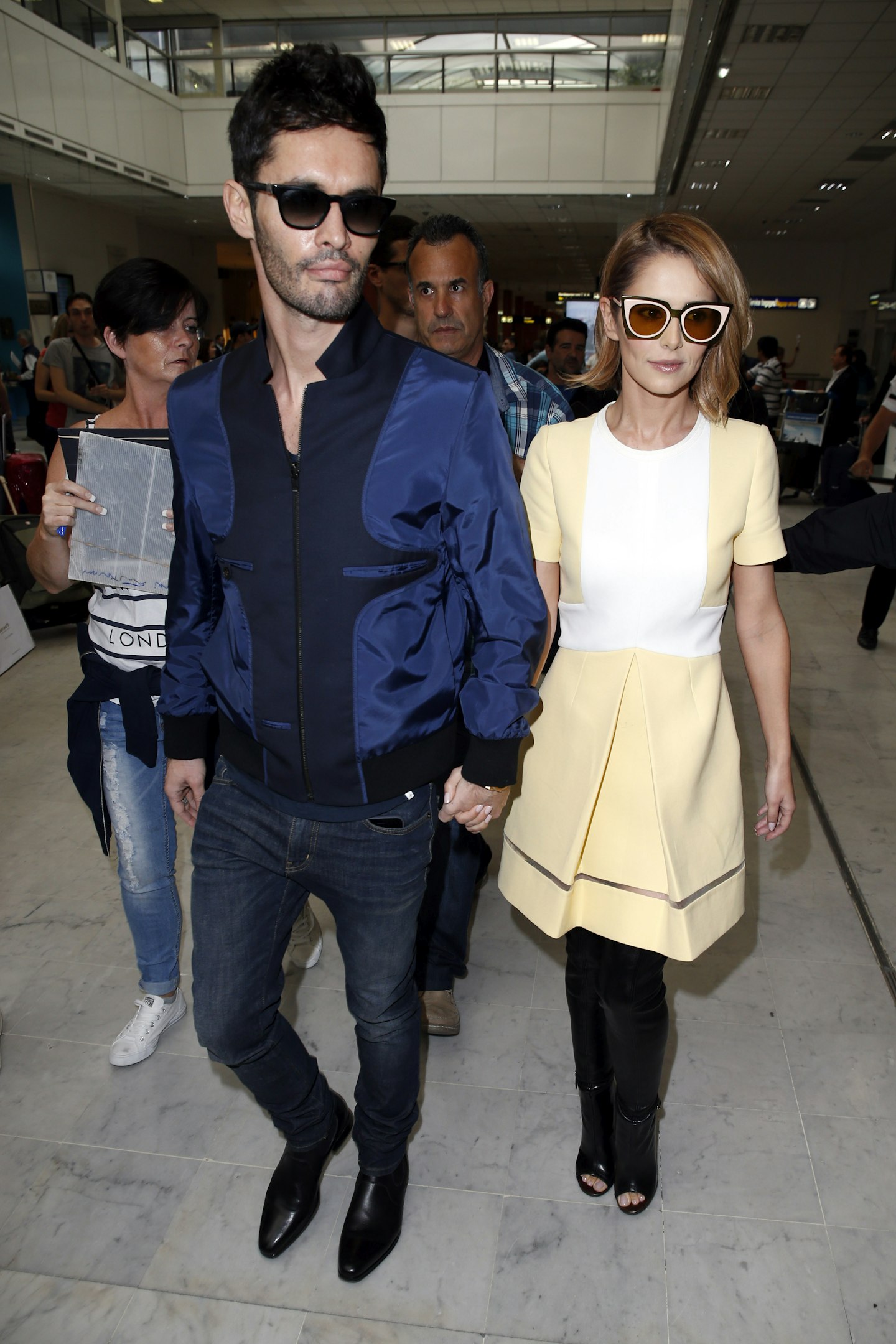 7 of 11
CREDIT: u00a9 Getty Images
2014-2016: Jean-Bernard Fernandez-Versini
It looked like Cheryl had found 'the one' when she met French businessman Jean-Bernard Fernandez-Versini in 2014. Only three months into their romance, Cheryl shocked her fans by announcing she'd married JB, in a secret beach location with her close family and friends.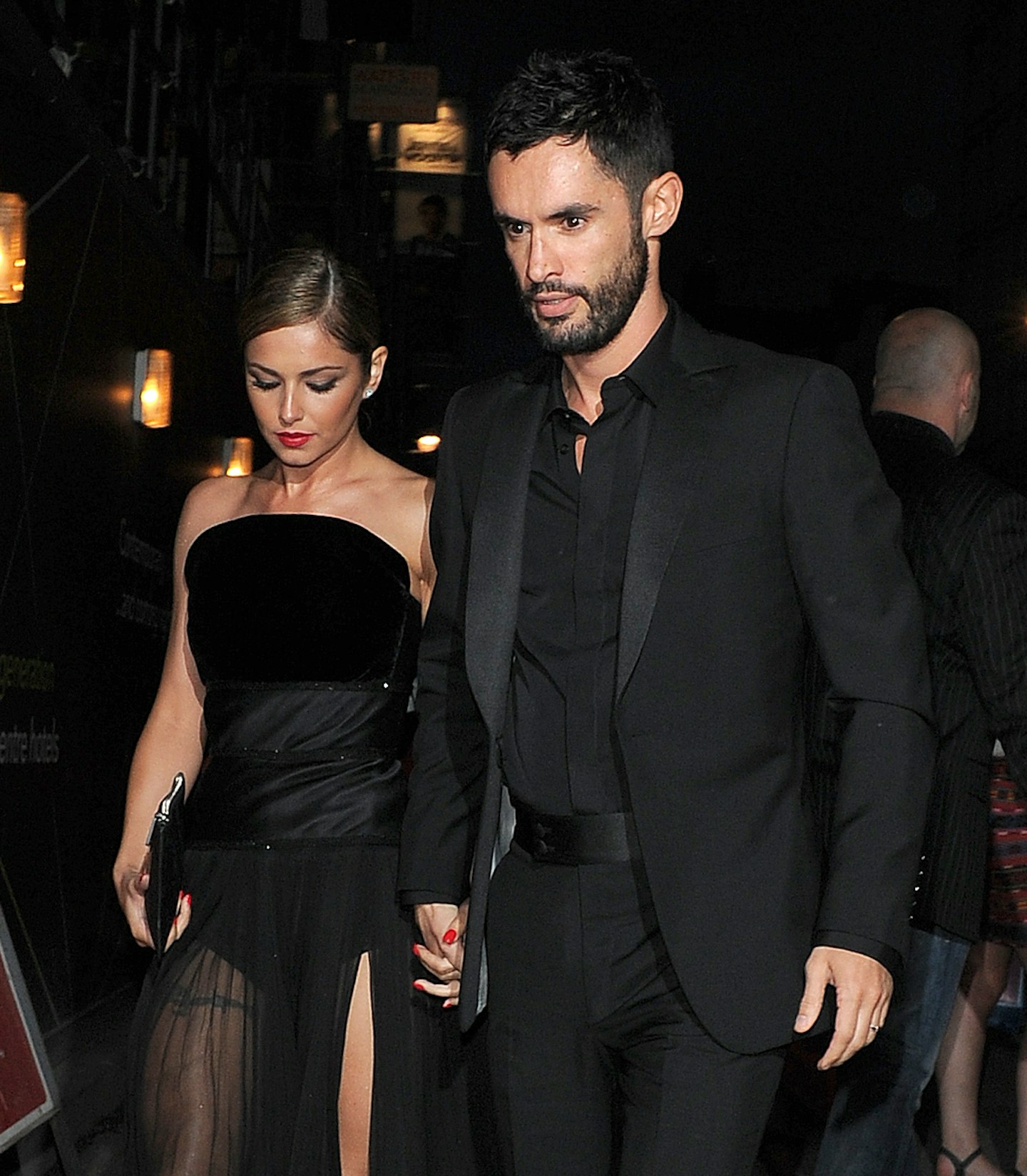 8 of 11
CREDIT: u00a9 Getty Images
2014-2016: Jean-Bernard Fernandez-Versini
After her second marriage, rumours of tension between Cheryl and JB started to arise, with the couple being pictured looking glum on more than one occasion. 18 months after their whirlwind wedding, Cheryl and JB were granted a quickie divorce in October 2018.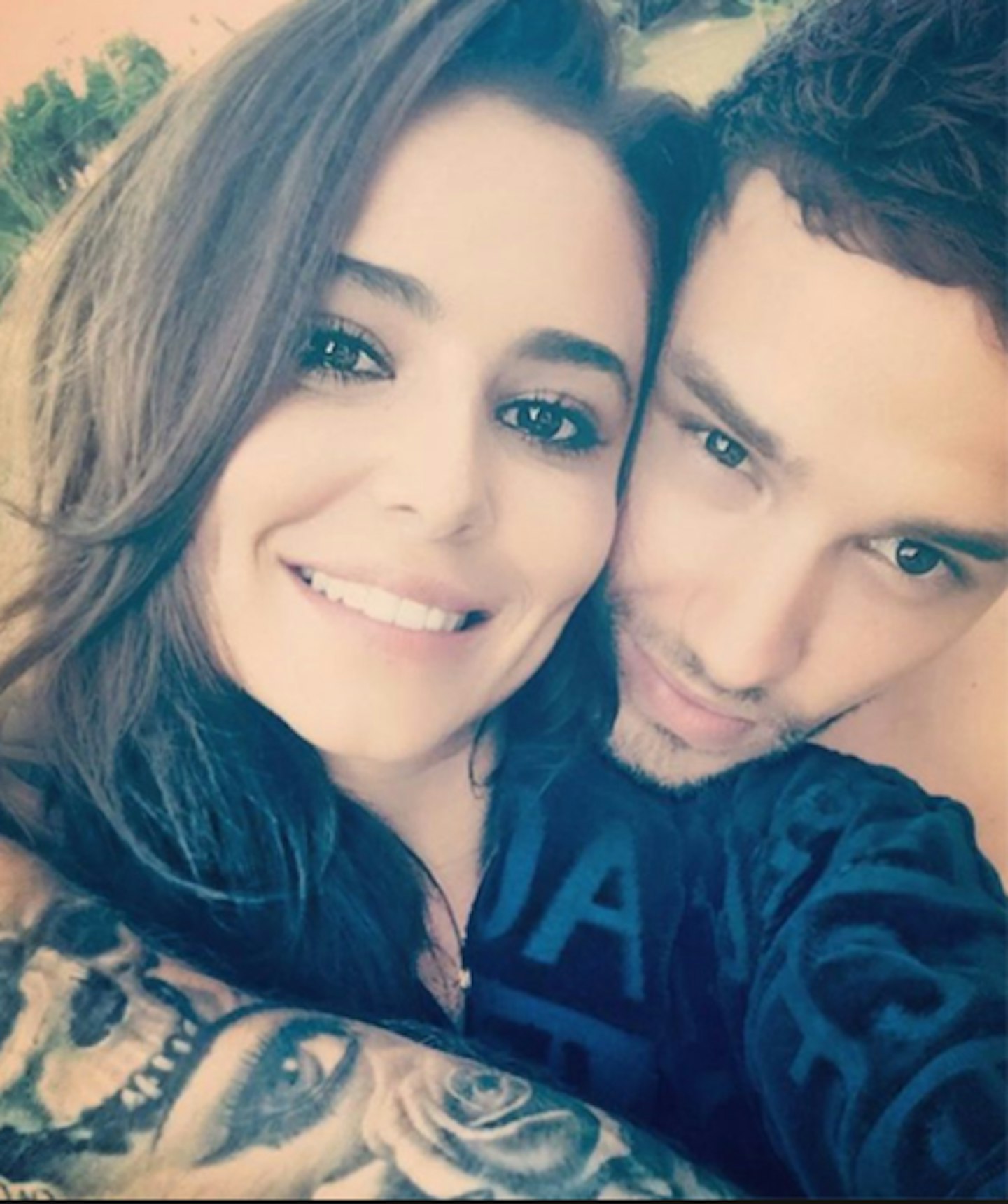 9 of 11
CREDIT: u00a9 Instagram
2016-2018: Liam Payne
Shortly after Cheryl divorced JB, she singer shocked the showbiz world in 2016, when she confirmed she was dating One Direction singer Liam Payne. Despite the pair having a 10-year age gap, and originally meeting when Liam was just 14-years-old on The X Factor, Cheryl and Liam instantly hit it off, posting a number of adorable snaps together.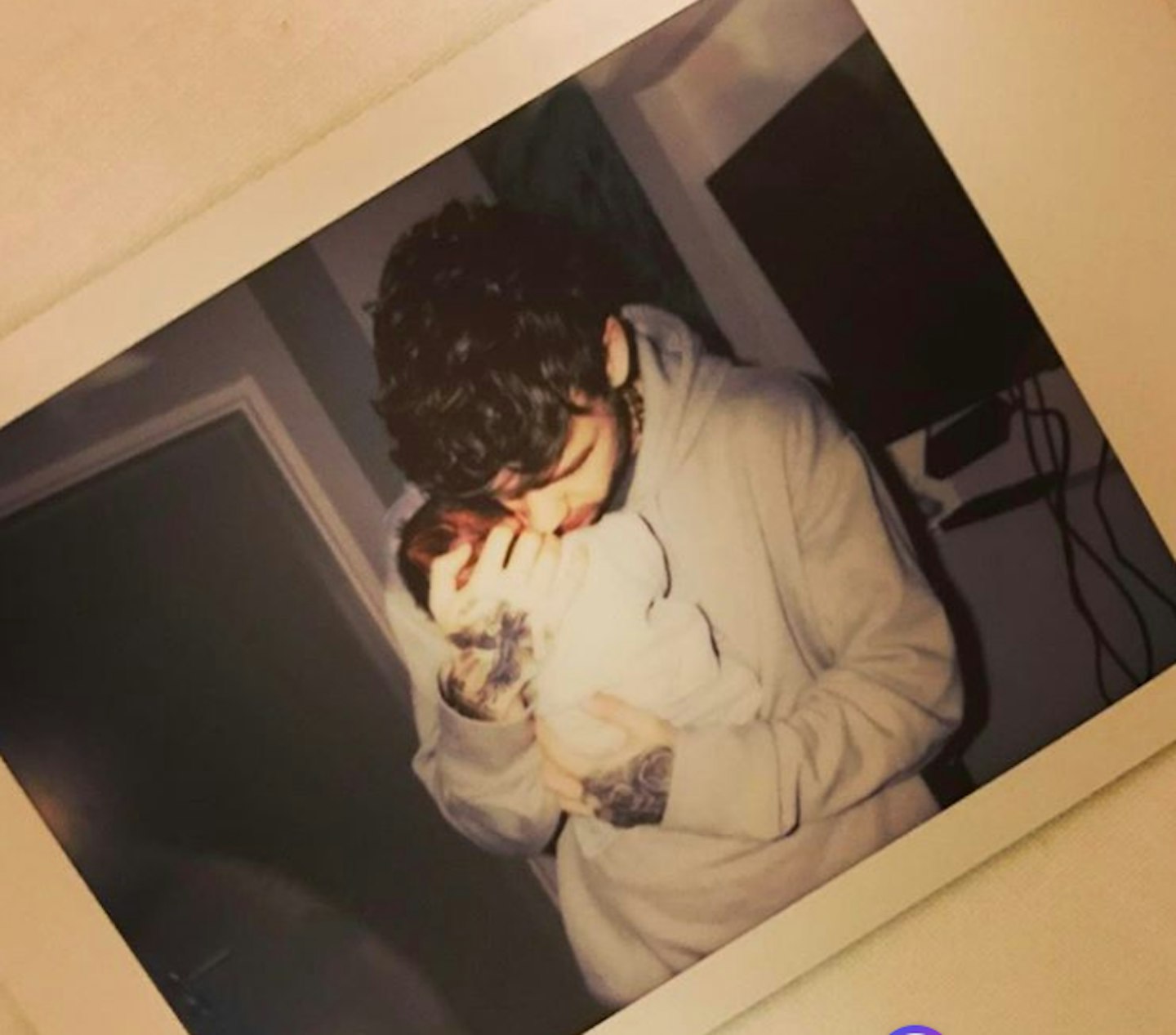 10 of 11
2016-2018: Liam Payne
After what was the worst kept pregnancy secret of the decade, Cheryl and Liam welcomed a baby boy into the world in March 2017, settling on the name Bear Grey Payne.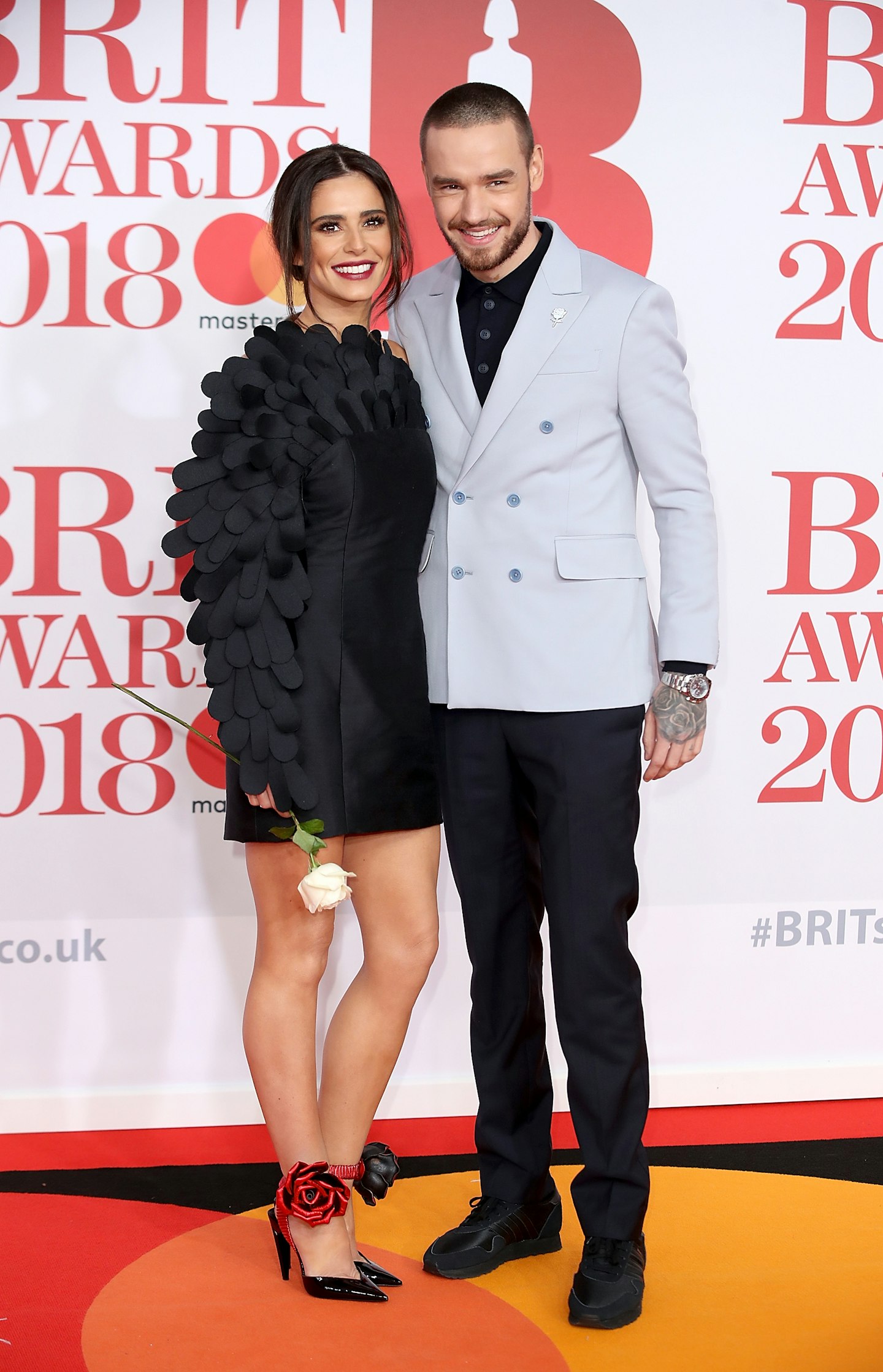 11 of 11
CREDIT: u00a9 Getty Images
2016-2018: Liam Payne
Split rumours started to hit the pair in early 2018, but Cheryl and Liam were quick to shut them down, putting on a very loved-up display at the 2018 BRIT Awards. However, just five months later, the couple released a joint statement admitting they've decided to separate. Despite this, the pair remain good friends and co-parent baby Bear.
Last week, the 36 year old delighted fans with a photo of the new presenting line-up, as filming began for The Greatest Dancer 2020.
Alongside the shot of herself with judges Matthew Morrison andOti Mabuse, plus presenters Alesha Dixon and Jordan Banjo, Cheryl teased, "Season 2 of@greatestdancer is coming with two exciting new members," referring to choreographer Todrick Hall, and ballroom dancer Curtis, who's the show's new receptionist.
Chez later added a flirtier post dedicated entirely to the 23-year-old reality star – who came fourth on this year's dating series, coupled up with Cheryl lookalike Maura Higgins – writing, "Oh hi Curtis don't mind me".
Next to it was a shot of herself posing seductively in pink Latex and kitten heels outside his dressing room, as Curtis looked on.
He was quick to post a reply, saying, "Couldn't resist photo bombing your 10 out of 10 picture, x".
The pair were immediately bombarded with excitable comments, with one fan writing, "I bet he can't believe his luck," as another said, "Two icons".
A few, though, warned the Geordie star that the sexy post made her look "desperate," while another told her to "steer away from him. He has a girlfriend."
We can't imagine feisty Maura was too impressed with her man's public flirting...
The source continues, "Cheryl may be the one who kick-started the rumours with her posts, but some of those comments were really embarrassing for her. She hates having that cougar label follow her around and hated how much the ten-year age gap between her and Liam was always mentioned."
Watch: Oti Mabuse reveals she didn't like Matthew Morrison at first | The Greatest Dancer
Friends say the former X Factor judge is also worried about how the rumours will look to her other co-stars – Oti and Alesha in particular.
"It was no secret that she was the odd one out on the show last year," an insider says.
"She knows they're probably having a laugh over the Curtis stories."
It's not been an easy year for the singer, whose music comeback last November was widely panned as a flop. She finally released a much-delayed follow-up single, Let You, in May which didn't even break the UK Top 50.
And friends say her TV work is the only thing holding her career together.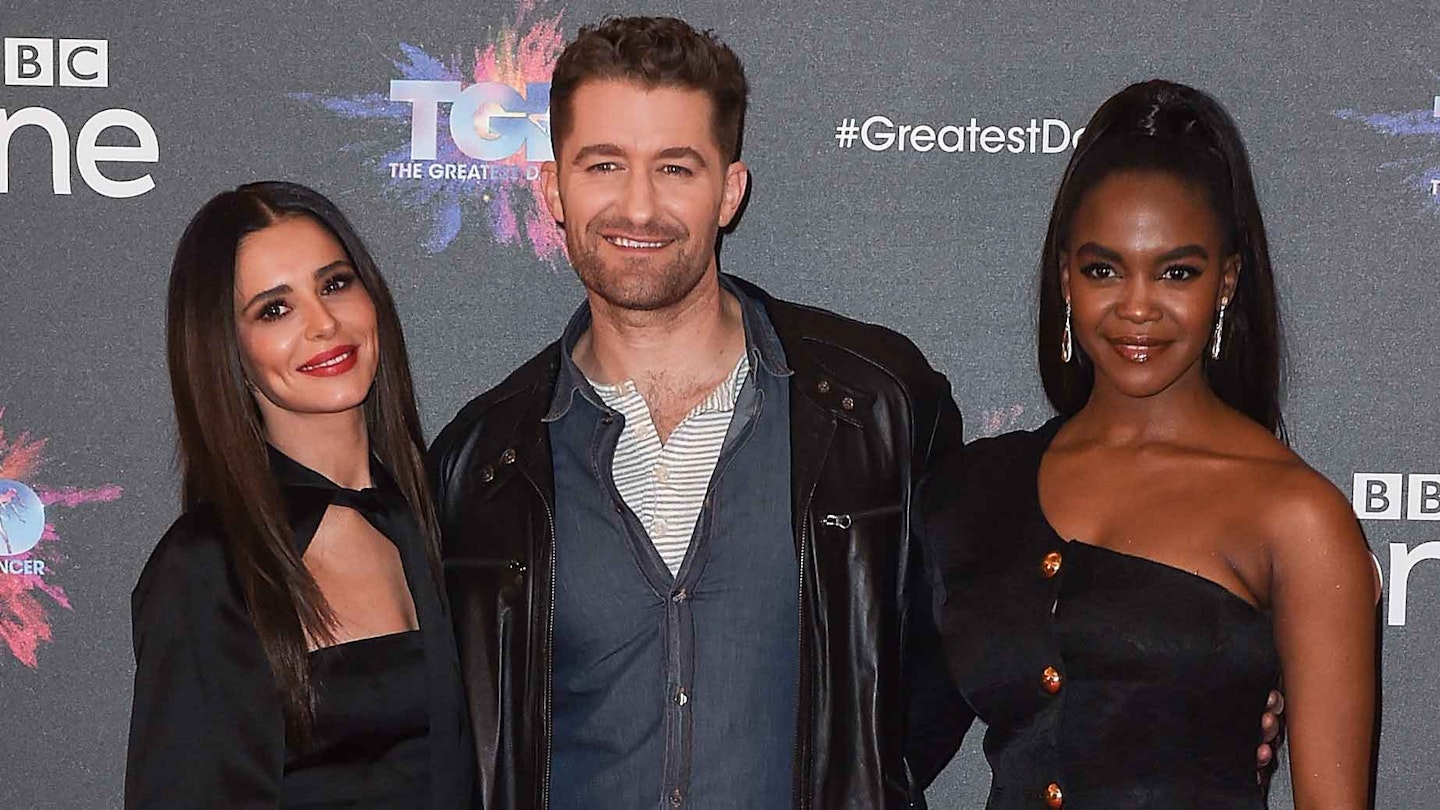 "She's been really struggling lately with her career," says the source. "She still so desperately wants to prove to the industry that she's a star, and wants to start building up new fans and audiences again by doing all these TV shows."
But friends say it's hard to stay optimistic about work when Chez – who was previously married to footballer Ashley Cole and businessman Jean-Bernard Fernandez-Versini – also feels so lonely.
"She's been having a lot of low days lately," says a friend of the mum of one, who recently admitted she's always looking for fulfilment from her relationships.
"In the past, she always had a man around to give her a big hug and support her. There's no one to chill out with in the evening or eat meals with. Sometimes Cheryl doesn't even bother to have dinner because it depresses her so much to be sitting there eating in front of the TV all alone.
"Yes, she loves spending time with Bear, but she intensely misses doing family things with a partner."
Read more celeb news
Cheryl 'devastated' as fans accuse her of promoting eating disorders
Love Island: Maura Higgins' pre-show transformation revealed
Jason Gardiner QUITS Dancing on Ice following Gemma Collins 'bullying' row
As was recently reported, Cheryl has been trapped in something of an emotional loop since her split from the One Direction singer last summer.
The pair have stayed on good terms as they share custody of their two-year-old son Bear, and were even discussing going on holiday together. The trouble is, while Liam has moved on with the likes of Naomi Campbell, Stella Maxwell, Cairo Dwek and fellow singer Rita Ora, insiders recently told heat Cheryl still considers her ex to be her "soulmate".
The source said, "She still talks to Liam on the phone a lot, but it's mostly about Bear. There's no way she would admit to him how much she's struggling. She still thinks a lot about him, and wonders whether she gave up on the relationship too easily. At the time, she was so unhappy and miserable, she thought it was a no-brainer.
"Now she wishes she could turn back the clock and work a bit harder on their issues."
But friends say Cheryl is finally making moves in the right direction.
"There have been no actual dates, but she does do a lot of online flirting and chatting to men under a fake profile," says a source.
"She also has a few guys in her phone that she regularly flirts with on WhatsApp, but she keeps on promising she'll go out with a few of them and never does. She's had a tough few weeks, but Cheryl has always been a grafter.
"She's not going to just give up and go away. She's going to work her ass off, meet someone amazing, and claw her way back to the top again. You'll see."