Bobby Brazier joined the cast of EastEnders earlier this year when it was announced he would be taking on the role of Freddie Slater, the son of legendary character Little Mo Slater (played by Kacey Ainsworth).
With his love life starting to resemble one of Albert Square's most dramatic storylines, we have taken a deep dive into who Bobby Brazier has dated and what's REALLY going on with him and dance partner, Dianne Buswell.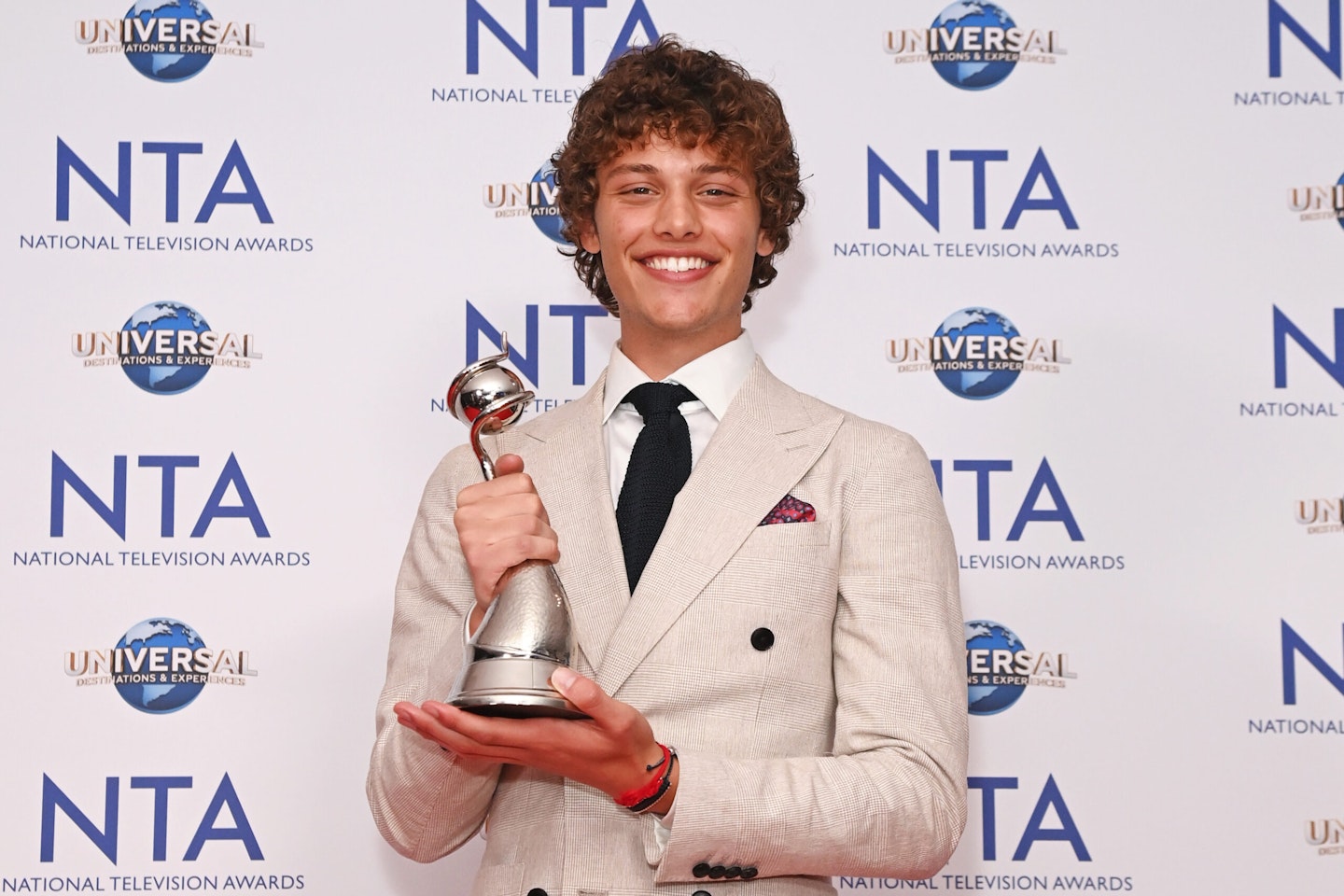 Bobby Brazier and Boadecia Evans
It was recently confirmed that Bobby is now dating Boadecia Evans and according to The Sun, the duo have been "secretly seeing each other for months."
Bobby, who is currently taking part in Strictly Come Dancing has shared sweet comments on several of Boadecia's instagram comments from "She's a lady 👸🏻❤️" to a collection of cute emojis, "🧞‍♀️🧞‍♀️🧞‍♀️😍😍😍😍"
Bobby Brazier and Diane Buswell
The soap star has been matched with dancing professional Dianne and of course it's Strictly which led EVERYBODY to start yapping on about the dreaded 'Strictly curse.'
But, seeing as Dianne is loved up with Joe Sugg and Bobby is dating Boadecia, we are pretty sure they're just pals and fabulous dance partners, obvs.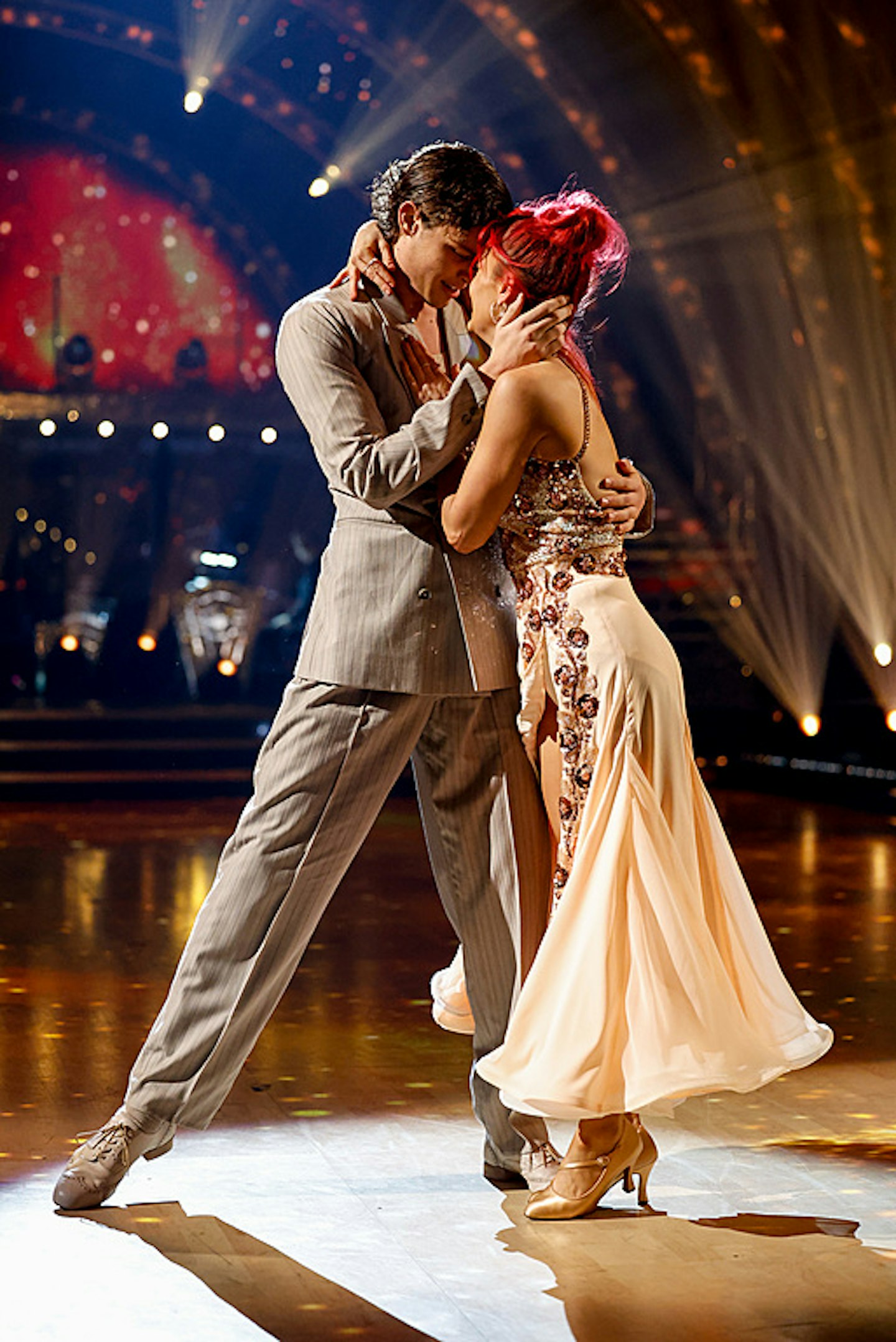 Bobby Brazier and Liberty Love
The soap star - who is the son of the late Jade Goody and Jeff Brazier - first began dating fellow celeb offspring Liberty (her dad is Grammy Award winning musician Don Letts) back in May, but the pair split two months later.
Bobby and Liberty confirmed their romance when they were pictured kissing while on a night out in central London in May. They attended a number of red carpet events together but split just two months later and unfollowed each other on Instagram after deleting every trace of their relationship from their profiles.
However, just days after he made his EastEnders debut in September, Bobby sparked rumours that he'd reunited with Liberty when he shared a photo of them gazing into each other's eyes on social media.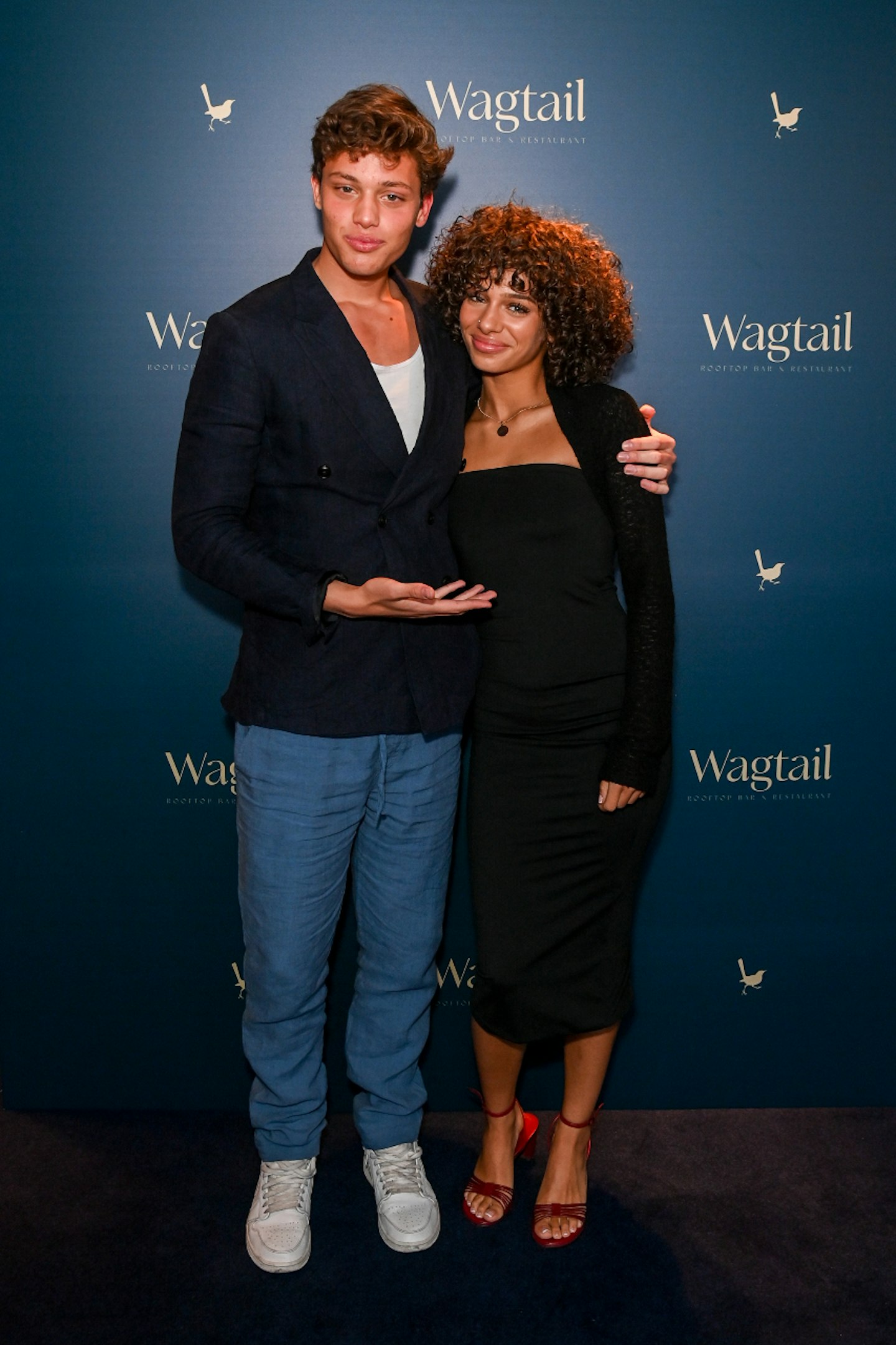 In the picture Bobby can be seen with a beaming smile as Liberty gazes at him while they lay facing each other on some grass.
Bobby posted the photo without any comment and didn't tag Liberty but fans have been taking the snap as confirmation that they rekindled their romance.
However, fast forward to now (November 2023) and the couple are no more.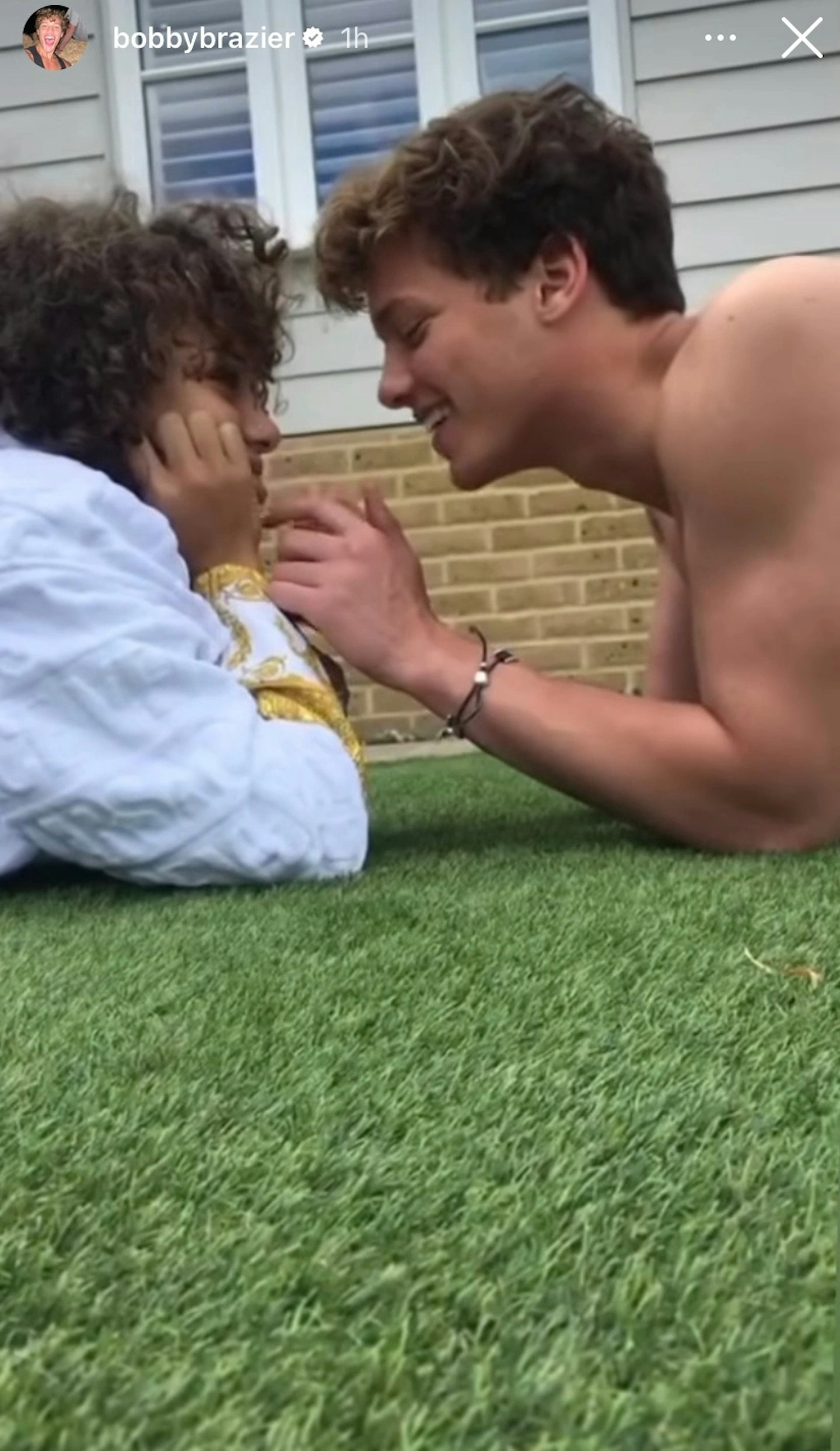 Bobby Brazier and Danielle Harold
Bobby and his EastEnders co-star Danielle Harold got tongues wagging when they were pictured looking very cosy at the National Television Awards. At the time, a source told The Sun, "Bobby and Danielle were holding hands when they first turned up at the NTAs. They looked really sweet together and Bobby was clearly taking really good care of Danielle.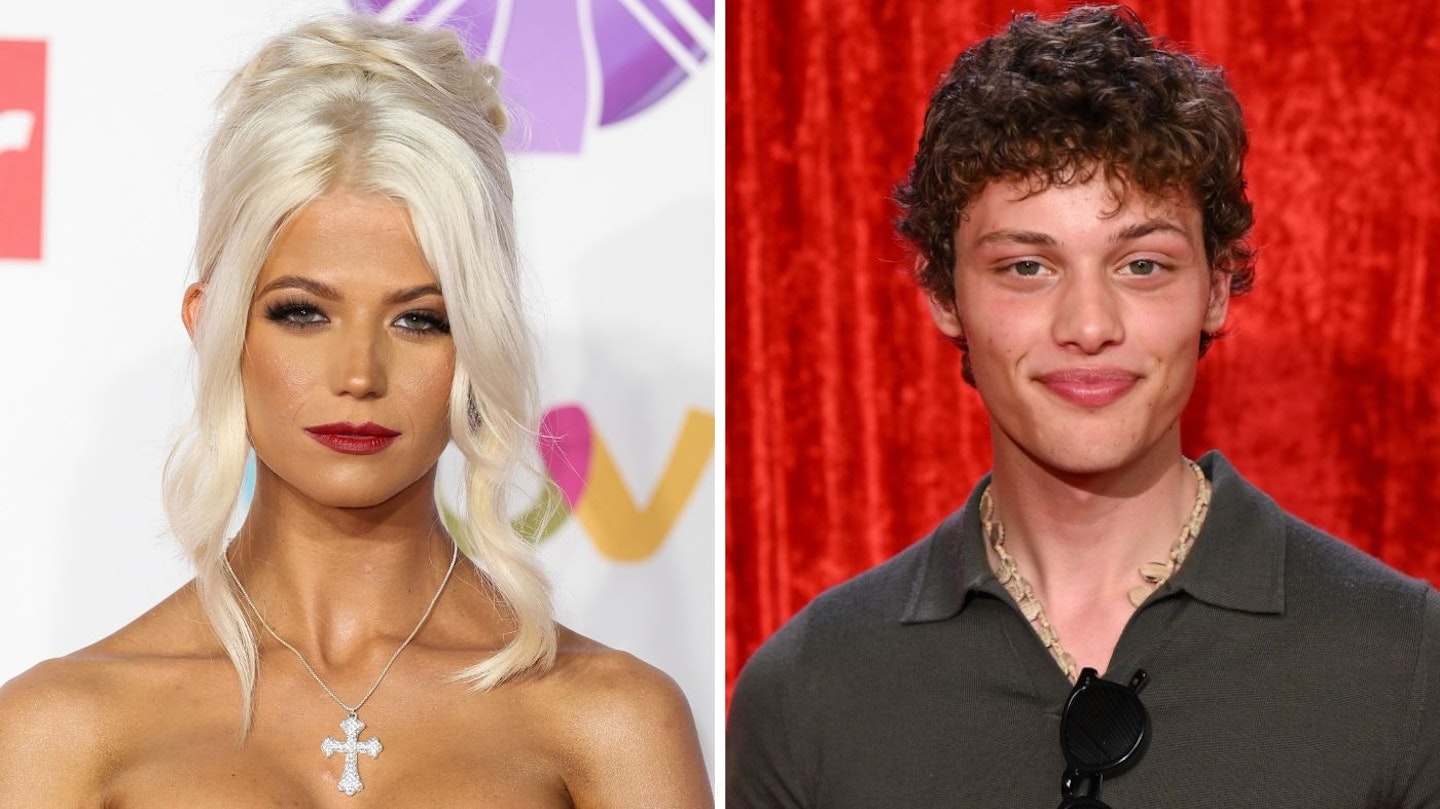 "He was being really protective and held her hand as they walked along. As they got closer they stopped holding hands and moved away from each other."
However, Bobby was pictured kissing another woman later that night and appeared to clear up the rumours shortly after the awards when he posted a cryptic statement on Instagram. He wrote, "I'm very affectionate with my people. Can get me in trouble or situations sometimes but it's instinctive. Lots of rumours but bottom line is I just love a cuddle."
WATCH: Mitch and Ella B: 'The editors couldn't find proof' - unaired rows & days off | Love Island Secrets