She's no stranger to plastic surgery, having had three boob jobs, a supercharged Brazilian butt lift and liposuction, as well as countless procedures on her face, in a bid to achieve the look she's always wanted.
But now Aisleyne Horgan-Wallace admits she wants to tone down her image and reduce the size of her famous 34G-cup boobs, which saw her gain notoriety as a glamour model and have earned her millions on OnlyFans.
Aisleyne, 43, tells Closer, "Back in the day, my style was outwardly provocative, and I was blatant with my sexual prowess, but I've realised I can still own my sexuality with smaller boobs. I liked sporting the whole Pamela Anderson, blonde, big-boobed look but, as I've got older, my tastes have changed and I'm over that look now. I want to look sleek, elegant and refined."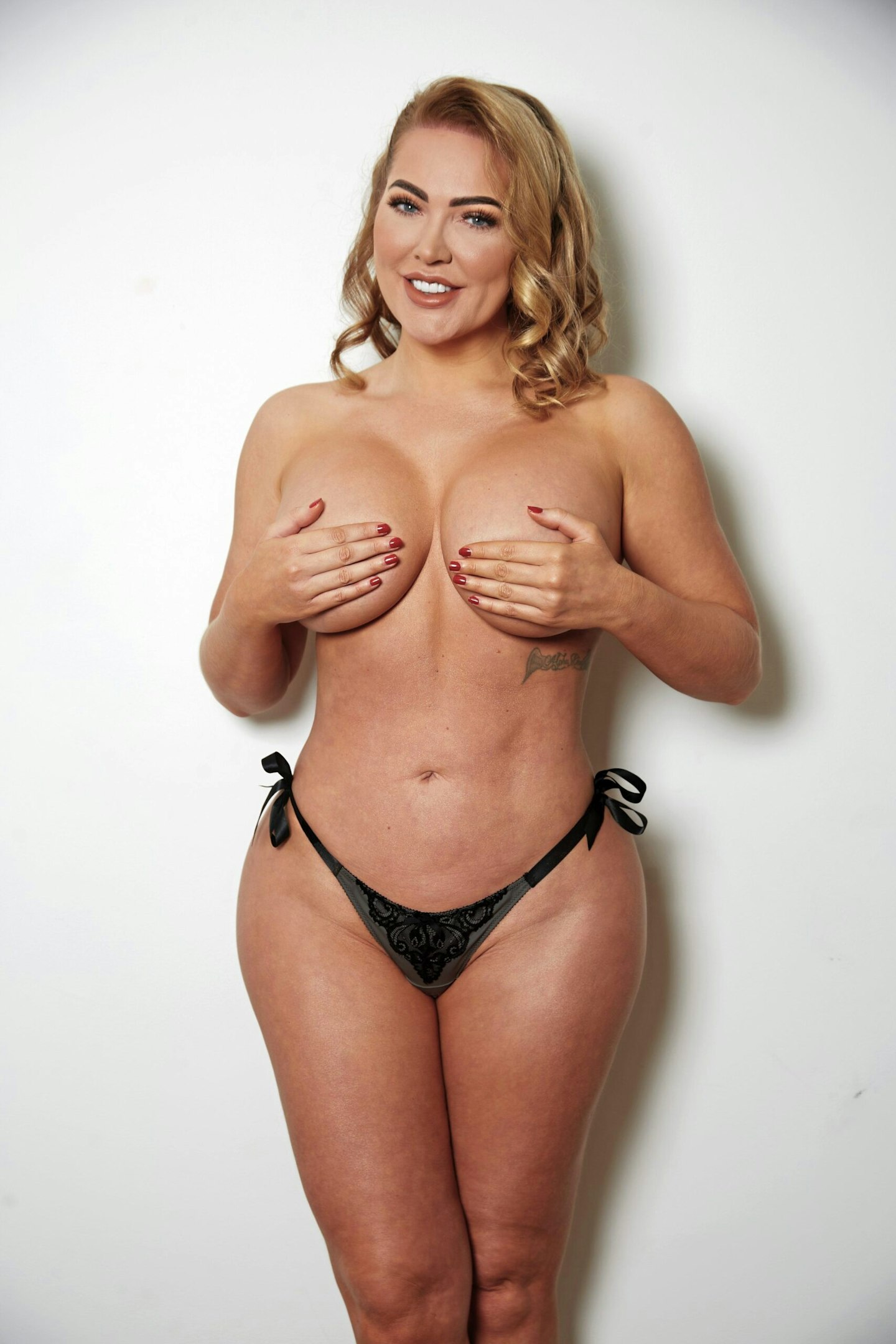 The reality TV star, who shot to fame with her no-nonsense attitude on Big Brother in 2006, first had surgery on her breasts in 2005, going from a B to a D-cup, then in 2009 she went to an E-cup, and again in 2019 to the biggest implant size allowed in the UK – 800ml – resulting in G-cup boobs.
She says, "I won't go completely small, but I'll have them reduced to around 750ml and have the shape changed so they look more natural. At the moment, they're too round and look stuck on and I'd prefer a teardrop shape. I want a size that's manageable in clothes, too. Now that I can afford designer clothes, I shop at Fendi and Louis Vuitton but have to go three sizes up and have tops taken in just to fit around my chest."
And single Aisleyne hopes her new look will attract a "different" kind of man. She says, "My boobs have definitely attracted the wrong attention before – usually the type of guy who's going for the physical or someone who has a t*t fetish – but I'm more than just my boobs. I've had plenty of compliments over the years, but I've never had surgery for men."
But despite her decision, the star has no regrets about her breast implants. "My boobs changed my life," she laughs.
"They bought my first five properties! It was a business opportunity – each time I'd go bigger, I'd land another front cover of a lads' mag and a big cheque. But I liked how I looked – when I was younger everyone was getting their boobs done. I'm friends with Katie Price now, but I definitely used to look up to her when she was going bigger. I basically followed the trend, but less is more now."
Aisleyne also reveals she thought twice about having a lower face lift earlier this year and opted for non-invasive surgery instead. She says, "Usually I love surgery – I get put to sleep, have a good rest and come out looking fantastic! But the thought of having a face lift seemed daunting. I started to get jowls and loose skin, but I managed to make my face look snatched with filler in my chin and jaw.
"It's done a brilliant job without me having to go under the knife. I recently had filler in my hips, too, after I unintentionally lost weight. They're not as big as when I first had BBL surgery [in 2021], but I've just got a slimmer version of the Jessica Rabbit body now, which I'm happy with."
Meanwhile, the star – who's been linked to ex-boxer Mike Tyson and comedian Jack Whitehall in the past – has admitted she recently experienced a bad relationship, but reveals she's in a stronger place now.
"I'm free and finally happy," she beams. "I'm slowly building myself up, and around 75 per cent back to who I am. You have to take time to self-heal. I practise yoga, write what I want for my future, have massages and spend time in the gym. It sounds trivial but I'd spent so long putting him before any form of self-care. Now I've started therapy, which is helping train my mind to combat any negative thoughts."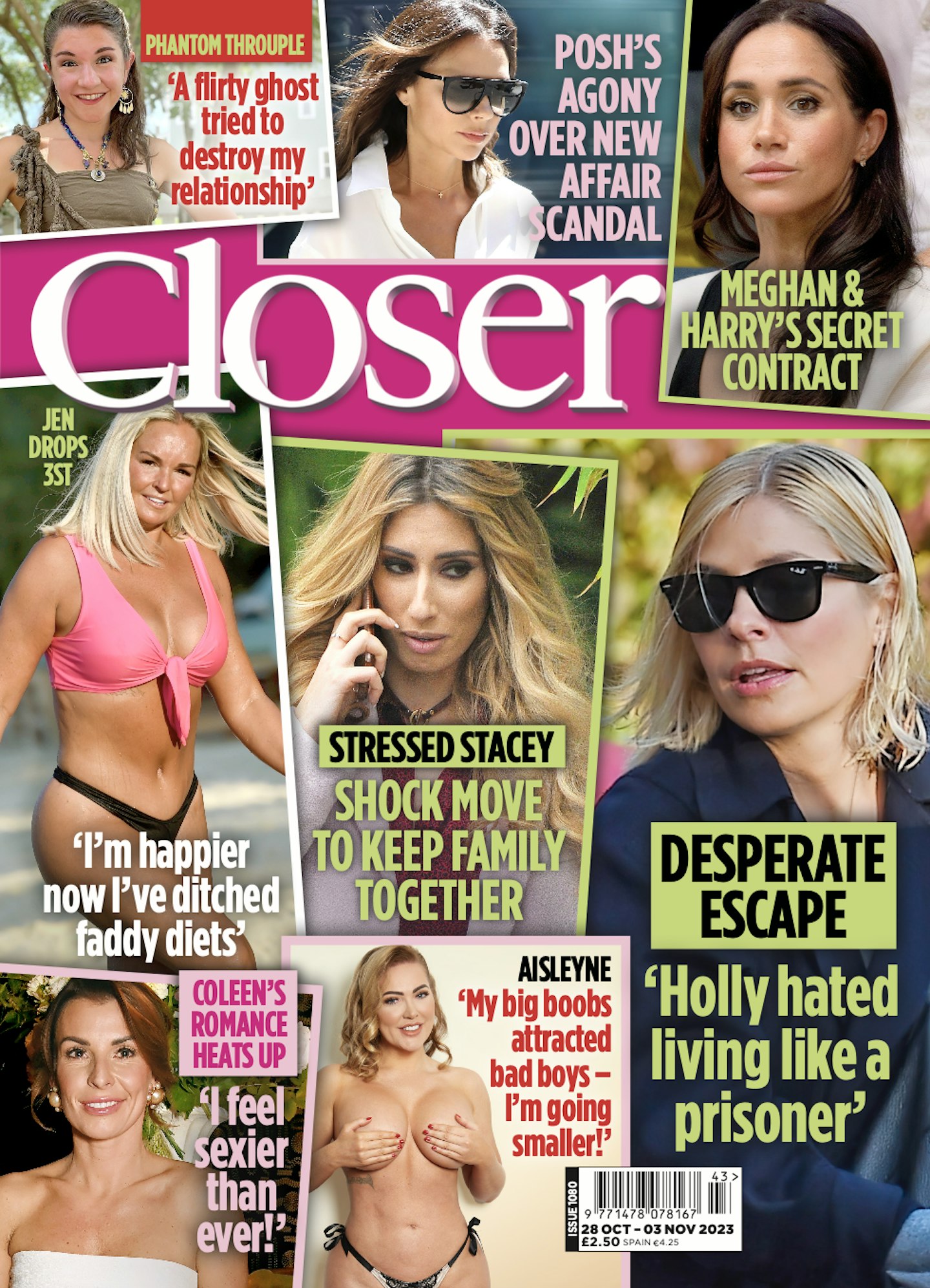 And though she'd love to settle down one day, Aisleyne admits she's in no rush. She says, "I was dating someone afterwards and he sat me down and said, 'Babe, why do you keep apologising?' I was so trained in my head to say sorry for the smallest of things.
"That's when I realised I can't be in another relationship yet – there's work to do. I'm not someone who needs to be with a man, but in time I want someone who accepts me and doesn't try to change any aspect of me. You have to be careful who you get involved with these days – they don't make them like they used to!"
WATCH: Celebrity Big Brother secrets revealed by India Willoughby