Abbey Clancy opens her fridge door for a chat with Closer
Where do you shop?
In my local Waitrose – I spend £150-£200 on a weekly shop.
What's your typical diet?
I have yogurt, muesli and fruit for breakfast, then pasta, chicken and pesto for lunch. For dinner I might make a fish pie or a steak and kidney pudding. I snack on sweets, chocolate or shortbread with a cup of tea.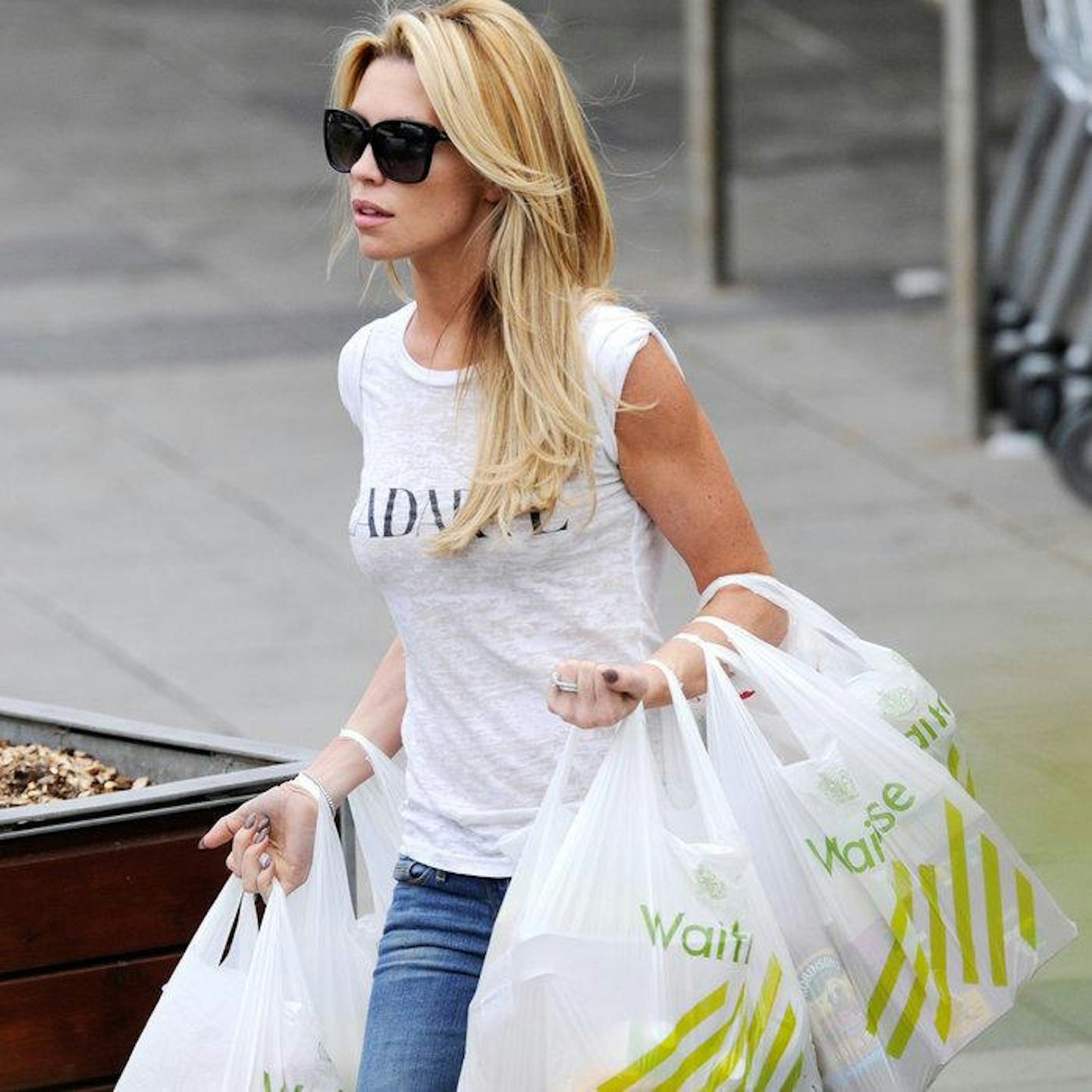 What's your diet tip?
I normally just cut out junk food when I want to shape up. Before a photo shoot I avoid stodge and eat food like fish and veg, which you can digest easily, so you don't get a bloated stomach. Drinking lots of water helps, too.
What food can't you live without?
Butter, which I love on toast or crumpets.
What three foods would you take to a desert island?
A packet of shortbread biscuits, honeyed parsnips and ham sandwiches.
What's your top comfort food?
I love Pizza Hut's ham and pineapple pizza, or a Victoria sponge.
What's your favourite drink?
Camomile and spearmint herbal tea, which I drink for a great night's sleep.
Nutritionist Barbara Wilson says:
"Abbey seems to enjoy old-fashioned food, like steak and kidney pudding and fish pie. These kinds of dishes tend to be full of fat and salt, not to mention a bit light on the vegetables! Abbey is right to lighten up her diet to avoid bloating. Her herbal tea is a great bedtime drink – camomile is a mild sedative, while spearmint aids digestion."
NOW READ:
Love Island secrets: What the producers don't want you to know
From Danny Dyer to Kylie Jenner: Celebrities whose relatives starred on reality TV shows